In the Mad Men era, marketing was considered a cost center where "creative types" made glorious advertising campaigns but had very little ability to measure their impact on sales. Now, thanks to the Internet, marketing automation, and marketing analytics solutions, we can measure nearly everything in marketing, tracing our impact all the way down to influence on revenue and ROI. This ability to measure marketing's performance and receive instant feedback on what works has revolutionized marketing.
Analytics are the key to performance optimization. Real-time feedback on what is working empowers us to improve message quality, creative, channel and offers to quickly improve the outcome. Without accurate performance analytics, we'd be back in the Mad Men era of creating content and launching campaigns into a black hole with no idea if they worked.
And yet, that is exactly the scenario in which most organizations find themselves today when it comes to content—no ability to measure whether their content has any impact at all.
Most marketers and sales enablement professionals (research shows greater than 85%) have no ability to objectively measure whether sales reps are using their content, how often it is being used, how effectively the content engages the customer, which customers, and whether the content has any impact on sales. Without this feedback loop, these content publishers lack the technology and processes to systematically optimize content.
Why is it, that a practice we consider de rigueur in top-of-the-funnel (ToFu) lead generation marketing has not been adopted in bottom-of-the-funnel (BoFu) analysis?
Well, 'best-in-class' organizations have figured out that closed-loop sales enablement is the answer and are seeing incredible gains from it including 3x higher revenue growth and 50% greater sales quota attainment (compared to 'average' companies). By closing the loop on the 'content value chain' between marketing, sales and the customer, organizations have created a systematic process to improving customer engagement, communication and sales' ability to sell.
9 Metrics for Measuring Sales Content Performance
Content Management
Content Coverage of Buyer's Journey – To ensure that the right content is available for each of your sales teams, map content to the buyer's journey in each of your sales segments (could be product line, geo, industry segment, or whatever else makes sense for your business.)
For instance, if you have targeted 4 stages of the buyer's journey with your sales content (interest, education, solution assessment, decision validation) and you have 3 product lines, you want to ensure you have the right content for each stage for each product line—12 squares in the matrix. Similarly, if you have teams in Brazil, Germany, Japan and the U.S., you'll have 16 buyer's journey needs and 16 matrix cells to consider.
Content Freshness – Ensure that content does not get stale and out of date by tracking content age and version dates.
One of the primary activities of content managers is to keep track of the content in the system. And one of their primary checks is whether the sales teams are using outdated content.
A simple report to watch for outdated or stagnating content is to run a content aging report based on last versioned date. Content that hasn't been updated in a long time, or before the last messaging or branding refresh should be reviewed.
Usage
Content Awareness – Are sales teams aware of new content? Can they find it? Are they adopting updated versions?
A fundamental question for sales content management teams is "Are the sales reps not using my content because they can't find it or because they are choosing not to use it?" A report that measures the views (has a rep viewed the content), pitches (have the pitched or emailed the content) and downloads helps content owners understand why or why not their content is being used. In the figure shown, you can see that the case study "Freezone Holdings" was viewed by nearly everyone, but hardly ever used. The content owner could then follow up with sales teams to discuss why they weren't using the new case study.
Content Usage – What content is being used in various sales deals? Which pieces are being used the most? By what segments?
SiriusDecisions research in 2015 stated that 60% of the content generated for sales is not used. One of the first things sales enablement teams must do after implementing a sales content management platform with good analytics is to understand what is being used, what isn't, and why.
Start with a basic report on content usage (shared with the customer), first by looking at top performers and then by worst performers. Then drill into the data by sales team group, region, and product line. This often surfaces pretty useful insight. The last step is always to follow up with front line sales reps to ask why they don't use the content. This is key to understanding how to fix it. But proper analytics will point you in the right direction and help you identify which questions to ask.
Pitch Activity – Track pitch activity by content piece, rep &/or account. Measure what is working and what's not. Understand the pitching practice of your best sales personnel and share best practices with the rest of the organization.
Customer Engagement
Customer Engagement – How is the customer responding to content and pitches? Measure opens, views, downloads and shares. Measure how much time customers spend on each particular page to understand what topics interest them the most.
In many respects, measuring customer engagement is the same as measuring content usage, but focused on the activities of the customer, not the sales reps. Measuring how a customer engages with your content is a powerful measure of content quality and effectiveness.
Content Evolution
Content Evolution – Most sales content, and particularly sales presentations, are modified in the field to customize to a specific selling situation. Often this entails updating the title of a sales presentation to customize it to the intended prospect, adding a prospect's logo or modifying key messages to adjust to the particular sales situation. These are all practices that help engage the prospect and increase sales effectiveness. In short, these are modifications that you want your sales teams doing.
This helps marketing, too. Marketing needs to know how the content is being modified in order to improve content quality, by aligning with sales teams' needs and getting real-time feedback on how the messaging needs to change to more effectively engage its audience.
In the image below, the presentation in the column on the left is the original file. The columns to the right show slides (pages) that are similar enough to the one on the left to be considered part of the same family. In this way, content owners can see what other "similar" content is out there and how the message is evolving.
Performance analytics that track how content evolves provide insights into what new messages are more successful in the field are very powerful in improving content quality.
Additionally, all the content performance metrics discussed here should account for content "families" –all content that evolved from the same original piece. This is a deep pothole that many analytics solutions fall into and should be avoided. If a single sales presentation is pitched 1000 times in one month, but modified for each presentation (even a little bit), many analytics solutions treat that as 1000 different pieces of content, and in so doing, throws off all analytics on content usage, pitch performance, influenced deal conversions or influenced revenue. Only by grouping this content into a "family" of virtually the same presentation, do these analytics become useful again.
Business Impact
Influenced Revenue – Measure how content has been used to help drive revenue. What content has the biggest impact on revenue? What content is being used, but not helping close sales?
While ROI on content is not achievable, at least not yet. (I have not seen the complex attribution models necessary to accurately measure return on content. But they will come.) This is a good early proxy. By measuring the amount of revenue a piece of content has influenced, marketer's finally have one data point on the value of content. Inherently, we know some content is used in nearly every sale. By measuring content's usage in Closed Won deals, by revenue, it gives us a much better picture of content's importance in the sales process.
Conversion Uplift – Measure content usage against sales stage conversion rates. What content is most effective in moving a deal to the next stage?
Content should be designed to solve a specific need for a specific stage in the buyer's journey. Measure how effective that content is in progressing the buyer to the next stage by measuring content usage in deals that advanced vs. content in deals that didn't advance. Between this reporting capability and the content to buyer's journey mapping exercise, content managers have the tools to know which content is most effective in advancing deals in their specific buyer's journey stage. And that is the holy grail to improving sales content performance.
A Phased Approach
Technology has advanced considerably in the last 3-5 years to help you with this analysis. Modern Sales Enablement platforms have moved beyond being just a content repository to also providing customer engagement (email, online pitching), integration with CRM systems and content performance analytics. Most Sales Enablement platforms provide some level of reporting—often starting with content awareness and usage. Pick a platform that meets both your short-term and longer term needs. For a complete list of Sales Enablement solution providers go here.
After you have put a closed-loop sales enablement solution into place, you can begin to take advantage of its features to enhance your engagement with customers. We have found that companies typically start with the basics, and then over time move to applying data-driven techniques to their entire sales process in order to analyze and optimize it.
Here is a typical path that companies follow in applying the analytics capabilities of the system.
It's an evolution in which companies can very quickly establish a process to get the analytics they need to drive improvements, and then work continuously to optimize and drive greater impact. But once they have the closed-loop process for measuring content effectiveness, the improvement in content quality and sales practices drives a significant uplift in sales effectiveness.
About the Author: Jeff Day is the VP of Marketing at Highspot and a veteran of sales enablement for over 10 years. As a marketing leader for companies including Apptio, HP, Sun and PolyServe and the VP of Sales for DomainTools, Jeff understands the need to train and enable the sales force from all sides. Jeff's current soapbox mission is to elevate the role of the sales enablement professional and help them drive continuous effectiveness and productivity improvement among their sales teams. Learn more at www.highspot.com/sales-enablement.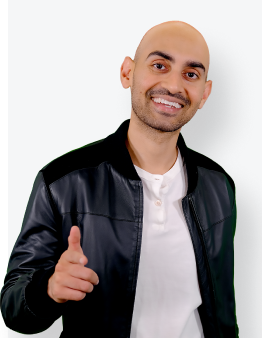 See How My Agency Can Drive More Traffic to Your Website
SEO - unlock more SEO traffic. See real results.
Content Marketing - our team creates epic content that will get shared, get links, and attract traffic.
Paid Media - effective paid strategies with clear ROI.