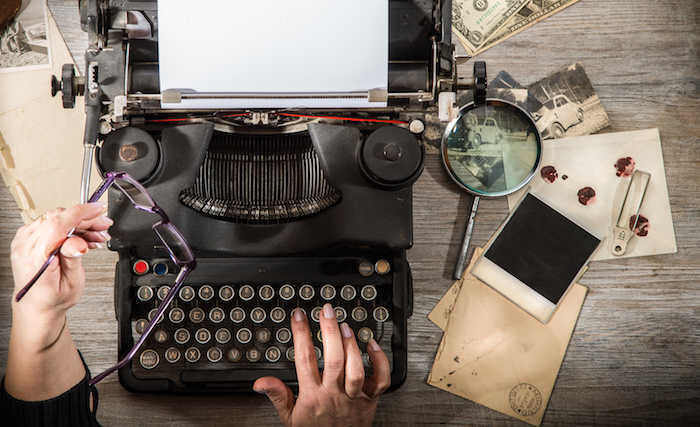 Question: Is guest blogging the best inbound marketing strategy?
Answer: Yes.
But don't take my word for it. Let me show you how guest blogging has transformed startups and improved businesses.
Millions of blogs are ready to accept a helpful and in-depth guest article. No matter how knowledgeable a blogger you are, readers may not take you seriously if you go about it all by yourself.
In fact, data from Social Marketing Writing found that "62.96% of people perceive blogs with multiple authors to be more credible."
You want authority, qualified traffic, relevant links, motivated leads and sales in your business. Well, guest blogging can give you all of these and so much more.
I've tried many different inbound marketing strategies, but guest blogging has remained my most treasured tool. QuickSprout wouldn't have been as successful as it's become if I'd neglected guest blogging.
You could say it's the heartbeat of my digital business.
According to HubSpot, inbound marketing tactics (e.g., guest blogging) don't just help you drive traffic to your site, but can also increase your revenue.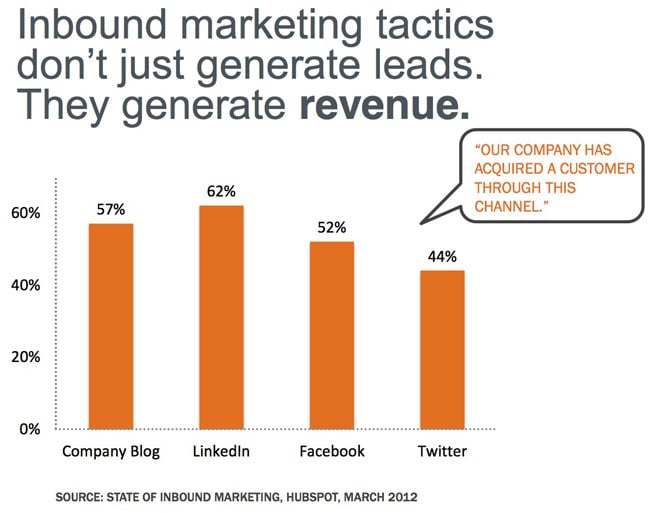 However, not all guest posts are created equal and they don't all yield equal results. You have to go about it in the right way and you have to choose your targets carefully.
One of the reasons why some brands fail at guest blogging is because they don't understand how to effectively produce the right content.
Guest blogging primarily requires content. Here's the harsh truth about any marketing strategy: there's no switch you can flip to get instant results.
According to Copyblogger, "content marketing results happen slowly and they happen over time."
If you create the right content, you'll most definitely reap the rewards, including a steady stream of organic traffic, new leads and customers for many years after you publish it.
Before I share case studies from brands that have benefitted immensely from guest blogging, let's take a deep-dive into the world of inbound marketing: 
A deep-dive into the world of inbound marketing
What guest blogging is not…
Guest blogging is not a shortcut to grow your blog.

Guest blogging is not a quick route for taking your search rankings to #1
Sometimes, in fact, it takes more time than social media marketing does.
If you're willing to research your topic and produce engaging content – something that 60% of B2B marketers struggle with – you'll succeed.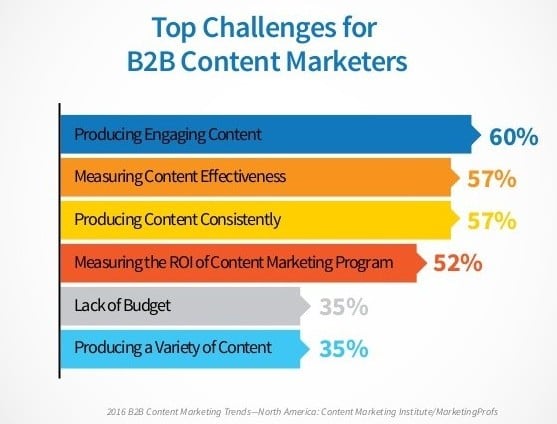 Above all, guest blogging will fit in perfectly with your existing inbound marketing strategy, assuming you don't try guest blogging without a focus or objective.
Before I share the proven steps that can help you create high-value guest articles that'll improve your online business, let's look at a few case studies that prove the power of guest blogging.
1. Gregory Ciotti used guest blogging strategies to generate 36,733 email subscribers.
What would 10,000 loyal email subscribers do for your business?
Gregory Ciotti used guest blogging to add 36,733 more qualified subscribers to his email list. That's an amazing feat, isn't it?
One of my favorite customer management blogs is HelpScout. But it wasn't a popular site until Gregory embarked on a guest blogging spree.
When HelpScout launched, guest blogging was the inbound marketing strategy that really helped the business take off. To this day, Gregory Ciotti still enjoys contributing to authoritative blogs with great audiences.
If you ask any smart blogger where they invest substantial time and money, they'll mention email marketing. In fact, in 2013, digital marketers in India increased marketing spending towards email marketing by 57%.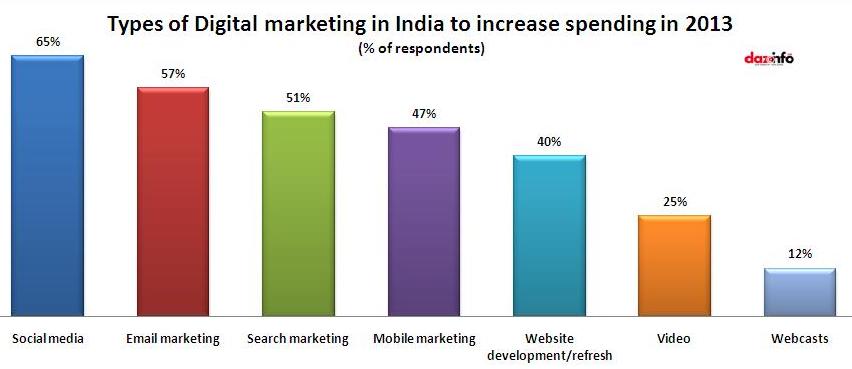 But, it can be a real challenge to build your list of email subscribers, especially in the beginning. Guest blogging is a great way to overcome that challenge.
If you're going to build your email list through guest blogging, Gregory recommends that you avoid "byline blindness" – a situation where readers simply skip over your author byline and leave.
To overcome this blindness, don't just close your guest post in a boring manner. Instead, use a proven 3-step strategy:
i).  Closing subheading: On this blog, I use "conclusion" to show that my article is done. That's also what I use when I write guest posts. Other guest authors use "Over to you," or "It's your turn…"
ii).  Ask a question: Greg usually asks a question when concluding his guest posts, one that flows smoothly from the topic. The question can be in a bullet point.
iii).  Place a small call-to-action: The final piece of the puzzle to ensure that your byline isn't ignored is your CTA. The perfect call-to-action (e.g., "download my ebook") that's strategically placed in a bullet point will look as though it's a part of the content. Readers will gladly click on it.
Here's the exact byline Gregory used when he submitted a guest post to Copyblogger: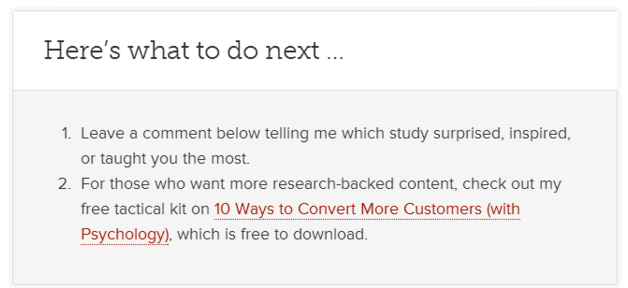 By consistently creating an author byline using the above 3-step formula, getting people to click on your link and opt-in to your list is relatively simple. You should seriously study the formula and use it to craft an irresistible author byline.
2. Jon Cooper generated nearly 400 hits from a single guest post on Moz.
Jon Cooper became really credible as an SEO expert when he published "The Complete List of Link Building Tactics," which is currently sitting at #1 in the organic search results page for the keyword "link building strategies."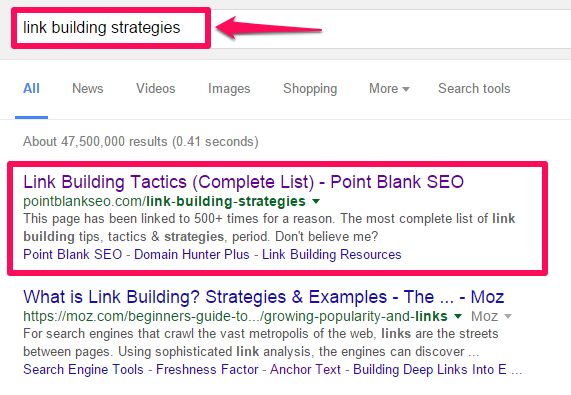 Jon embraced guest blogging and reaped significant rewards as a result. For example, a single guest post of his that was published on Moz generated nearly 400 visitors.
The guest article was promoted on Moz's homepage. And, even after 2+ weeks, Jon still generates 10 – 20 visitors to his blog from that single post.
But that's not all – Jon also attracted 2 new clients from that single guest post. According to him, he didn't have much time to manage more client work and so he kept having to turn down new contacts.  That's probably a problem you'd like to have!
I told you earlier that a guest post can help you achieve so much more than traffic, links and brand visibility. It can bring in quick sales and increase your revenue.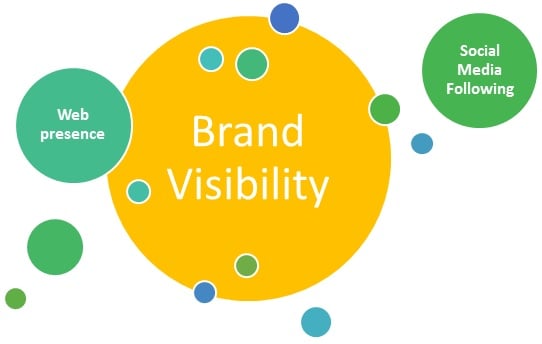 Jon Cooper's success is proof that guest blogging is an effective inbound marketing strategy, especially when you carefully research industry blogs and create high-value content that people can't find elsewhere.
3. Starting with a single guest post at Okdork, Bryan Harris built a full-time business generating over $15,000 a month.
For guest bloggers, creating the right content means creating content that appeals to customers and helps them make buying decisions.
According to a LookBookHQ Study, "49% of marketers are learning to drive content to align with the buyer's journey."
While so many marketers are still learning how to create such engaging and interesting content, Bryan Harris has mastered it.
Bryan's a smart guy. He's one of the few people who started out in the digital marketing world full of competition, yet still managed to learn how to build and scale successful businesses.
He knew that while there are lots of inbound marketing strategies that can work,  guest blogging was easier to deploy and often created more dramatic results, because it tends to leverage blogs already well established in the applicable industry.
Before Harris' first guest post on "how to get your first 100 email subscribers" was published at Okdork, his blog (videofruit.com) averaged 285 visitors per day.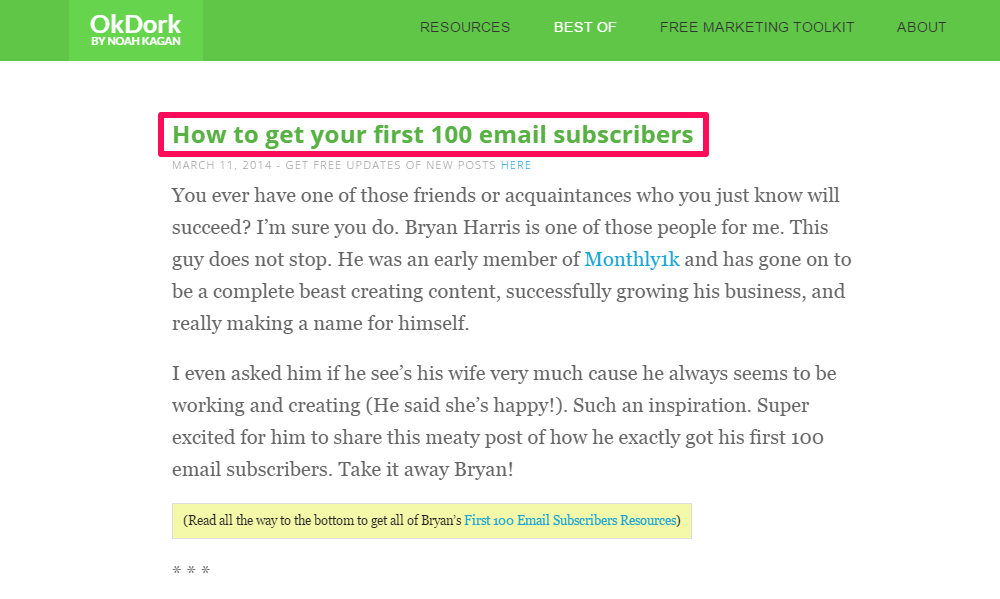 Interestingly, the day the guest post went live, it received 1,086 visits – 686 the day after. Of those 1,782 total visitors, 73% of them were new visitors.
The loyal readers of the Okdork.com blog read the post, found it helpful and came to his blog to learn more.
These targeted visitors landed on his blog and became members. Within 2 days of the guest article going live, 215 new people opted into his email list – an overall conversion rate of 12%.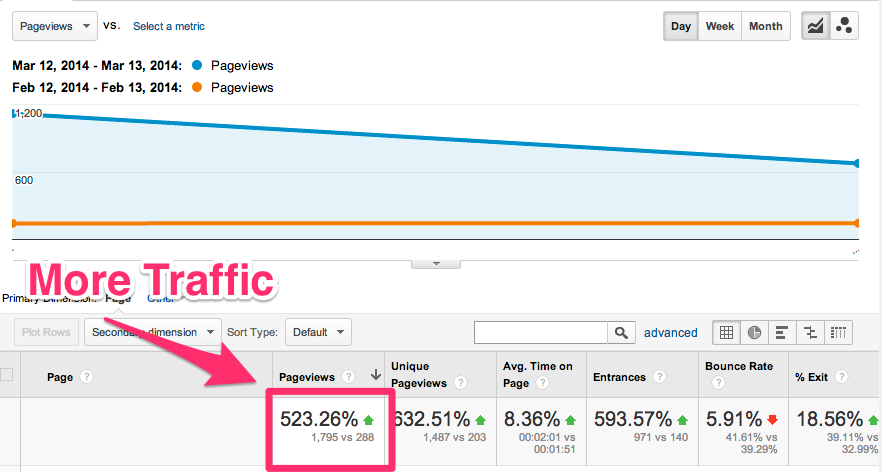 One of the striking lessons Bryan learned from his very first successful guest post is that valuable content takes time. In his words: "Spend 20+ hours writing."
What's more, he produced a blog post of over 4,000 words. Over and over again, I've said that long-form content yields the best results.
Guest blogging helped Bryan kickstart his blog. Today, he's built a loyal audience and his recent product launch generated $220,750 in invoice sales. Remember that it all started out with a single guest post.
There is no telling the results you'll get if you do guest blogging strategically and build an email list in the process.
There are lots of other case studies that are worth checking out – success stories that prove the efficacy of a well-deployed guest blogging campaign. You also may want to study these additional resources:
The Definitive Guide to Guest Blogging
The demand for practicable, valuable and interesting guest posts is insatiable.
According to Komarketing Associates, bloggers, content marketers, PR and marketing pros are increasingly committed to investing more in content marketing in 2016. In fact, it's estimated that 64% of marketers will increase their content marketing spend this year.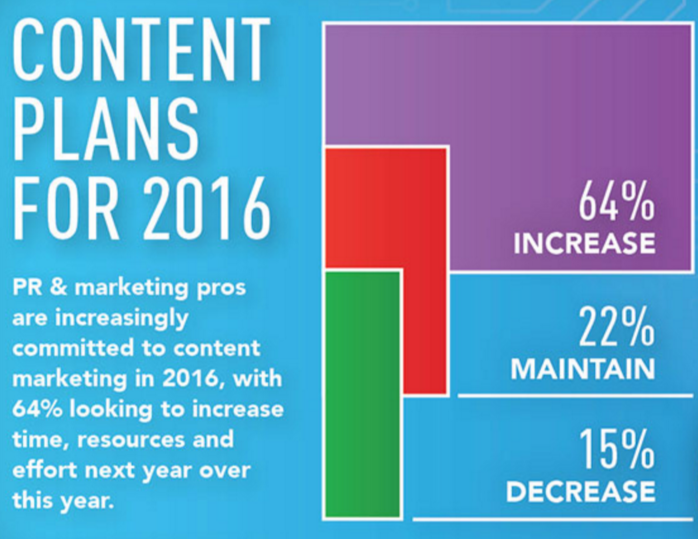 Whether your business is large or small, you need the right content – content that will inspire prospects and customers alike to trust you.
Great content does one essential thing: improve your brand image. It also gives the right audience a strong reason to listen to you.
Contrary to what many people think, guest blogging isn't a new thing. Yes, it became a buzzword in 2011 when blogging exploded, leading many people to quit their day jobs and try to build an audience.
Authority media sites such as New York Times, Entrepreneur, Huffington Post, and so on have used guest contributions to grow their monthly readership into millions.
I'm sure that you're already excited about the case studies above, but you too can leverage other people's blogs and authority sites to grow your own traffic, leads, sales and customer base.
Follow these simple steps:
1). Research your market: You have to develop the willpower to innovate, explore and discover untapped customer insights in your industry. According to the London Business School Review, "Markets move faster than marketing." Consequently, you need to be at the top of your game if you want to discover new terrain for business growth.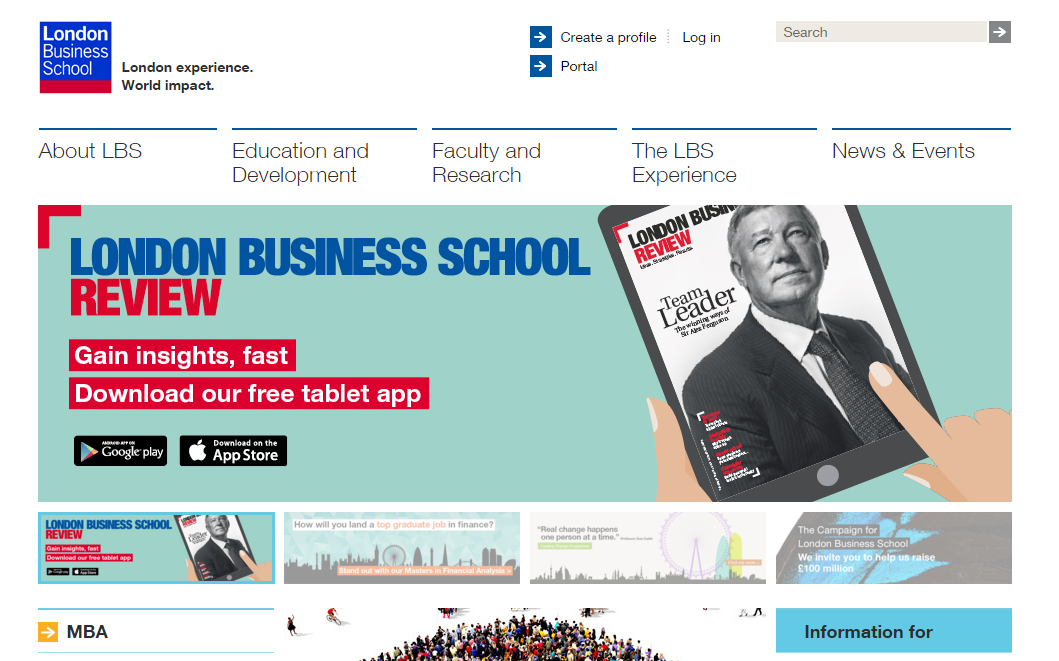 Guest blogging begins with in-depth market research. Remember that you're not writing to everyone, but rather for a select group of people who have a specific need. You identify and get to know these targeted people who are ready to read your content through market research.
A unique window of opportunity was opened for me in 2012 when I started contributing to authority and high-traffic blogs.
Before that, QuickSprout was getting a few thousand visitors per month, but it improved when I got off of my site and started networking.
Yes, guest blogging is a powerful networking strategy.
However, not all blogs are created equal. Some blogs will send you fewer than 50 visitors, while other blogs will bring you not just traffic, but leads and high-paying clients.
But first, you need to conduct market research.
According to the Canada Business Network, "market research is the process of collecting relevant information that will improve your understanding of your audience you hope to sell to, and how they will react to your current or potential products or services."
Market research positions you firmly in the market regardless of changes in the economy and your industry. The US Small Business Administration says that the valuable insights you collect through market research help you to:
Reduce business risks

Pinpoint current and upcoming problems in your industry

Spot opportunities that will help you increase sales
When it comes to market research, leave no stone unturned. Essentially, every activity you carry out in your business is actually a kind of research. For example, asking your current customers how they feel about your new product or which feature they think should be added is a research process.
In the same vein, before you write a guest post, you need to conduct market research. Some of the questions you should focus on are:
What does my audience want?

Where else do my audience members hang out?

What answers does my target audience need and look for?
And so on…
The truth of the matter is that the better you understand your ideal customer, the more impact your guest content will make in their lives.
Writing to a broad audience (e.g., internet marketing) may not be the right approach to guest blogging. That's because every customer/blog reader is at a different stage in the customer buying cycle.
We often overestimate the market size, and, in many cases there may not be one at all,
says Robert Hisrich, director of the Walker Center for Global Entrepreneurship at the Thunderbird School of Global Management in Glendale, Ariz.
One of the purposes of researching your market is to know your audience demographics. Demographic information is easy to measure because it's tangible and it's useful because it provides insightful data about individual customers.
The fundamental demographic information you should collect about your target audience includes:
age

gender

education level

income level

geographic location/size of community

marital status

size of household

racial/ethnic identity

occupation

number of children
Here are some simple steps to learn more about your audience demographics for a guest blog post:
i).   First step: Go to Alexa.com – On the homepage, input the URL of the blog you intend to write a guest post for (e.g., searchenginejournal.com) in the top right corner. Then click on the "Find" button:
ii).   Second step: Analyze the blog authority – You want to know the average number of visitors your intended blog generates per day and the monthly pageviews.

iii).    Third step: Analyze the audience demographics – Knowing the demographics of the audience you'll write for will help you align your content to better suit their needs.
On the Alexa results page, scroll down and you'll find this:

At a glance you can see that Search Engine Journal's audience consists of more males than females. These audience members have graduated school and they browse the web from work and home – not from school.
Armed with these audience demographics, you can develop a reader persona to represent your ideal content reader based on market research and real data about your existing audience. Here's an example of a standard buyer persona: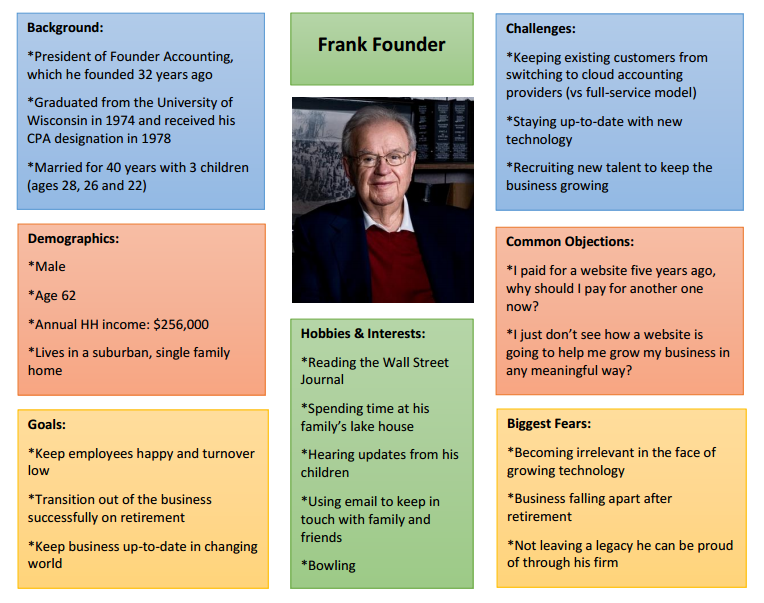 Being able to decode your target audience members, their needs and which blogs they read regularly will eliminate guesswork and give you a proven blueprint for guest blogging success.
After deciphering your audience and figuring out how to tailor your content to appeal to that audience, you need to determine what you want to achieve with your guest post.
Truth be told, even a single guest post has the potential to drive targeted traffic to your landing page, send motivated leads to your sales funnel and increase your organic search rankings.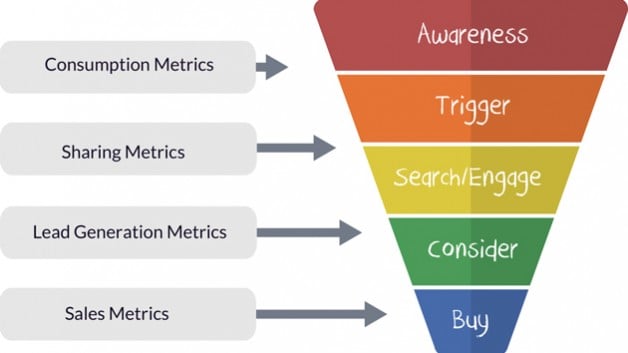 However, creating an in-depth, keyword-optimized and valuable guest post takes time and not everyone is ready to do the work. It's better to target your guest article to meet a particular goal.
2).    Set a target goal: You already saw the proof – online entrepreneurs are using guest blogging to grow their startup and digital businesses.
To refine both your content and what the user wants, the connecting line is the "target goal" that you've set for yourself.
What exactly do you want to achieve with your guest post? For example, you can use guest blogging to generate quality leads that you can nurture through email.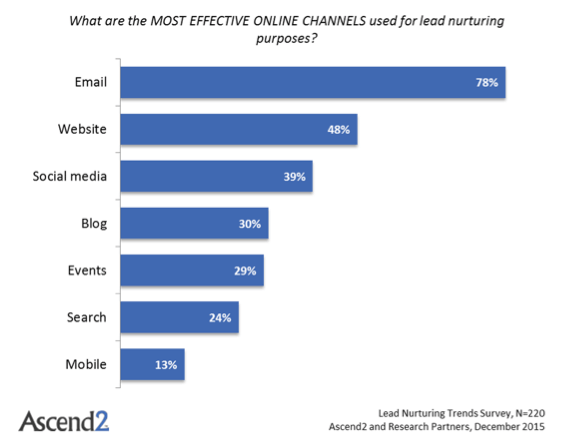 Ramit Sethi used guest blogging to grow his blog – iwillteachyoutoberich.com. His guest posts on sites like Get Rich Slowly and the Four Hour Work Week blog have resulted in hundreds of thousands of new readers, tens of thousands of new email subscribers and thousands of books sold.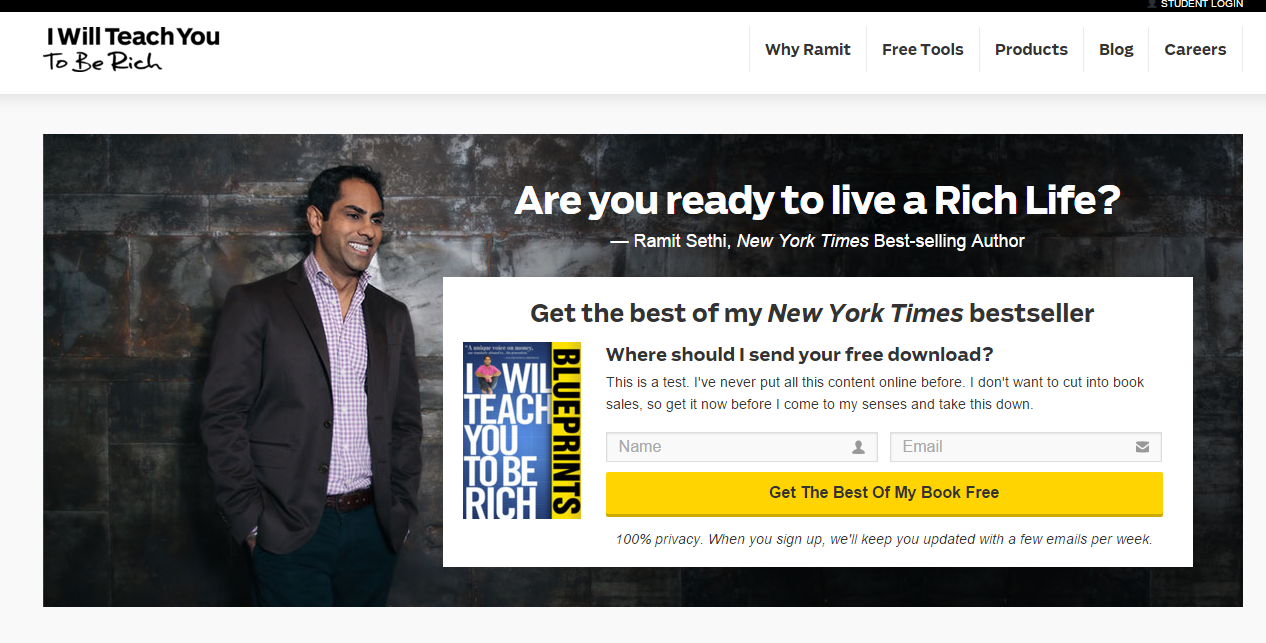 Your intentions must be spelled out and must not violate Google's policies.
In 2014, Matt Cutts, head of WebSpam at Google published a post entitled, "The Decay and Fall of Guest Blogging For SEO," and the post went viral (good job Matt) primarily because a lot of people were affected by his words.
Matt Cutts didn't and can't stop guest blogging. What Matt was concerned about, really, is the incessant use of spammy, low-quality guest posts to manipulate search rankings.
Here's an excerpt from Matt's post…
Okay, I'm calling it: if you're using guest blogging as a way to gain links in 2014, you should probably stop. Why? Because over time it's become a more and more spammy practice, and if you're doing a lot of guest blogging then you're hanging out with really bad company.
So, if your target goal is to use guest blogging as a way to manipulate your search rankings, you're in for a big shock.
Of course, when you write and publish several guest articles on authoritative blogs, your search rankings will definitely improve, but that's only a reward for the good work you've done. It shouldn't be your focus.
Using guest blogging as an inbound marketing strategy, Bamidele Onibalusi grew his organic traffic to 60,000 in 6 months.

Search engines follow people. User behavior ultimately affects search rankings. I have a strong feeling that Google's ranking factors are primarily based on user behavior data collected over a period of time.
Before you launch your guest blogging campaign, set a target goal such as:
Generate your first 1000 blog visitors

Build 50 authority and contextual links

Add 500 new subscribers to your list

Increase your Twitter followers by 27%
Remember: you're not just writing a guest article in order to help that blog grow. You also want to grow your own business – and to do that, you need to be specific with your target goals.
iii).    Find potential blogs to write for: WordPress is the most used CMS in the world. As at 2014, statistics show that 74.6 million sites depend on WordPress, with over 23 million downloads.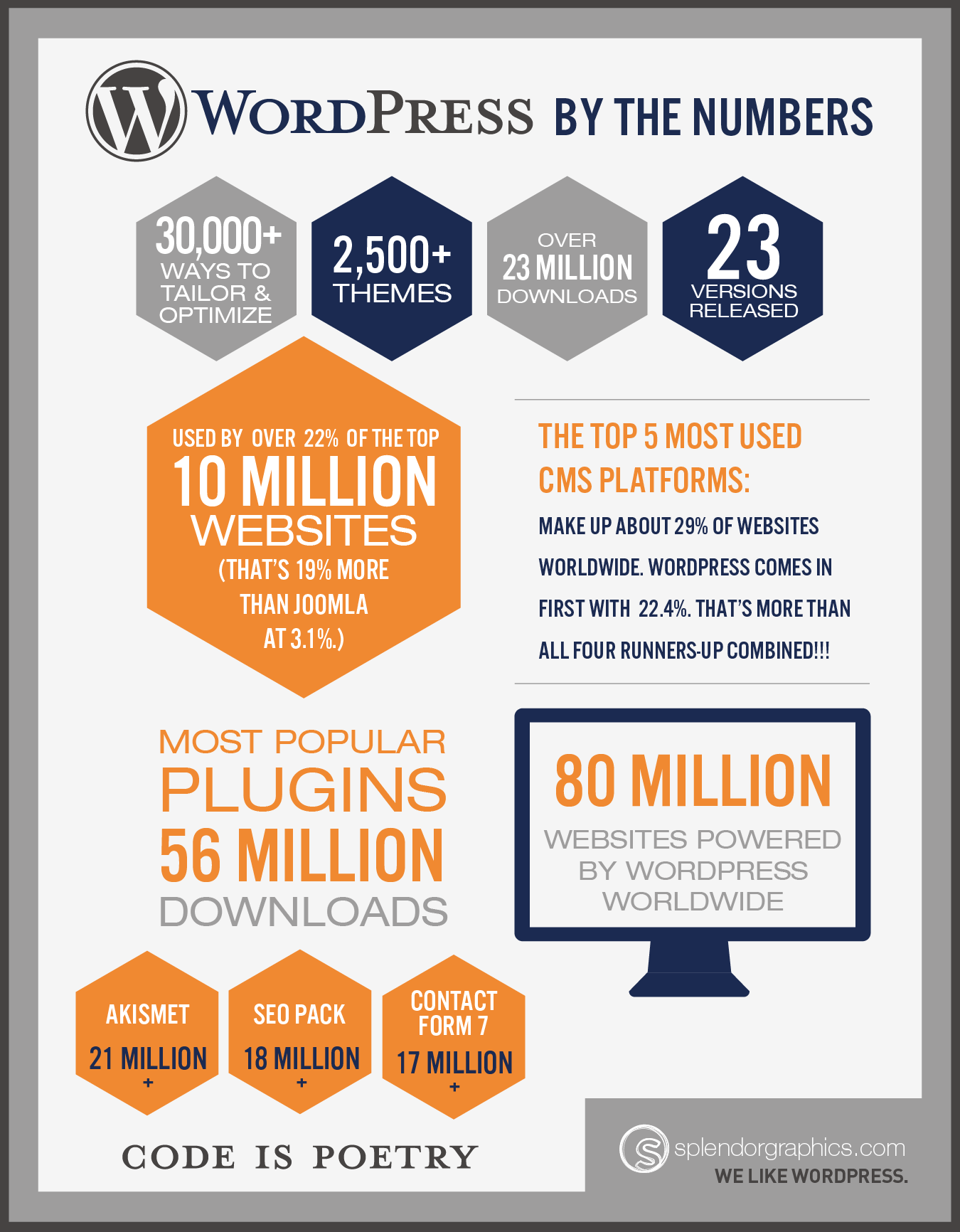 With millions of WordPress blogs already launched and more to come, it's never been easier to find the right blogs to write for.
But obviously, you don't want to target every blog out there for guest post publishing.
While many bloggers might take a scattershot approach – write a guest post and pray for readers to come – pro bloggers use a strategic technique. They find blogs with the highest potential for traffic, quality backlinks, and social media influence and target those sites only.
Apart from contributing on popular and trusted SEO blogs like Moz, Search Engine Journal and Search Engine Land, whenever I'm looking for authority blogs to pitch my guest post idea to, I start with the search engine.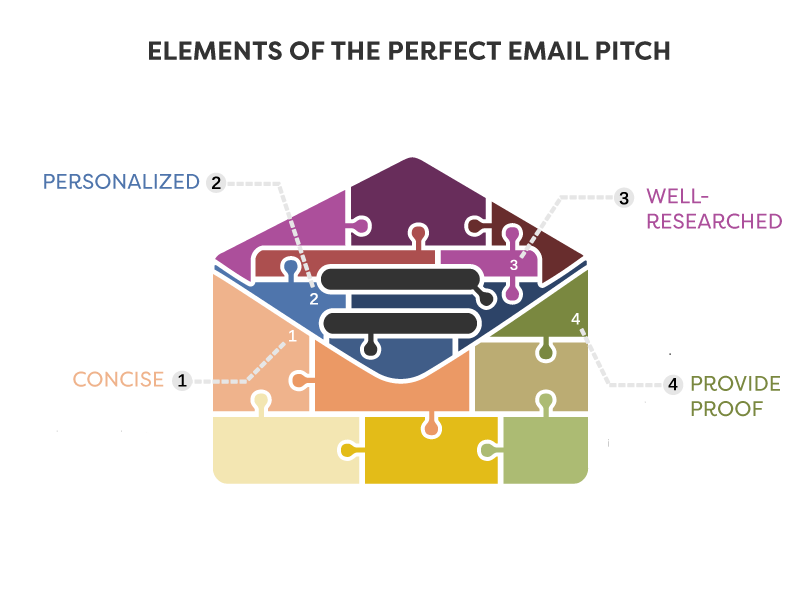 I prefer to begin with search engines, because blogs that are currently ranked in the top 5 positions are trusted by users and Google alike.
Let's assume that I want to write about Facebook ads marketing strategies. I'll search Google for that phrase, and evaluate the top 5 search results that show up.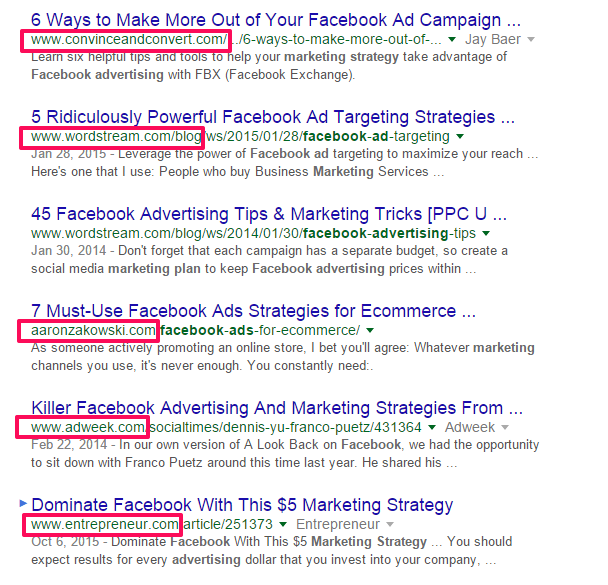 In my opinion, those are the most viable blogs to address your guest post pitch to and you can be sure that they will drive organic traffic eventually. To find more authoritative blogs that will accept your guest post, Peter Sandeen lists the "140+ Best Sites to Guest Post."
The two lessons I learned from 300 guest posts that have redefined the way I do inbound marketing are (1) to use headlines that people would search for, and (2) create more list posts.
For example, of these two headlines, which do you think people would search for?
How to Build a Landing Page

How to Build a Powerful Landing Web Page
The first headline is what people who want to build a landing page would likely search for.
List posts also perform better irrespective of the blog publishing them. The headline preference chart below shows that headlines that contain numbers outperform other types of headlines.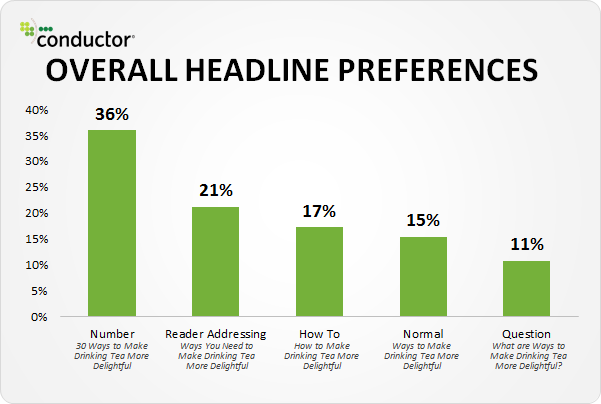 Therefore, If your guest post topic is "link building tactics," then you can add numbers to make it more clickable, shareable and valuable to the readers. Here are some examples:
17 Link Building Tactics You've Neglected

6 Simple Tactics to Building Quality Links for Your Blog
Last but not least, you can find blogs in your industry that are accepting guest posts by conducting a quick search in Google using any of these search queries:
your keyword + "submit guest post"

your keyword + "write for us"

contribute guest article + "your keywords" + blog

guest post by + "name of author" (e.g., guest post by "Gregory Ciotti)

Article written by + "name of writer"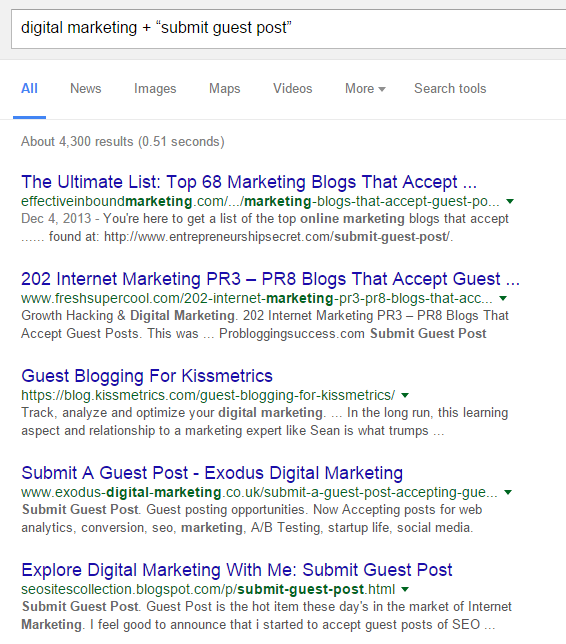 iv).   How to determine the best blogs to pitch to: You've identified several blogs that you could pitch your guest post to. But, how do you know whether these blogs will help you achieve your goal?
There are three simple metrics that you can use to gauge a blog. The metrics are:
a).  Authority: Domain Authority (DA) is an important website metric developed by Moz. Most SEOs, digital marketers and people who are interested in search engine optimization understand this number and want to improve theirs.
In reality, the greater your site DA (domain authority), the more likely you are to have strong traffic and a high rank.
For those reasons, your guest post will likely perform well on high-DA sites, because thousands of people who are connected to the authority blog will access the content.
Of course you can improve your domain authority. Through your guest blogging activities, your blog authority increases. Look for blogs with high DA when you're looking to guest blog.
Since Domain Authority is a website metric that was developed by Moz, the best way to know the authority score of any blog you want to contribute to is to use Moz's Open Site Explorer.
i).  First step: Go to OSE. On the homepage, simply enter the blog URL (e.g., bloggingwizard.com) into the search box. Then, click the "search" button: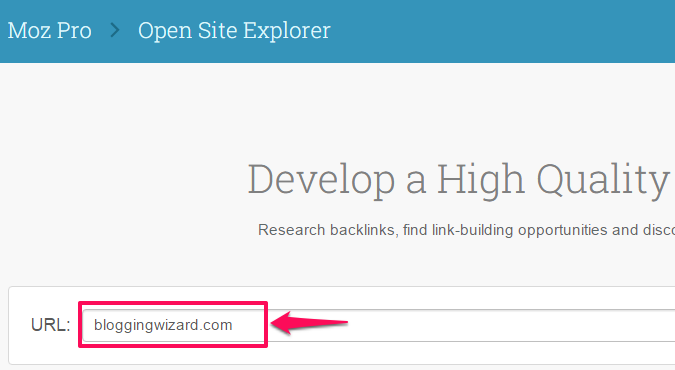 ii).   Second step: Analyze the score – At the left side, you'll see the domain authority of the blog you analyzed. Generally, links from high DA blogs tend to pass more SEO juice than those from lower DA blogs.
I always advise my readers to choose active blogs for guest posting. If people are actively using a blog, even one with a lower domain authority, your guest post will generate more traffic.
However, for initial SEO value and social media signals, submit your guest post to industry blogs with a domain score of at least 30.
b).  Traffic: The best blogs to guest blog for are the ones that can send you traffic. It doesn't matter how high their domain authority score is – if you don't get traffic from your hard work, you'll have wasted a lot of time.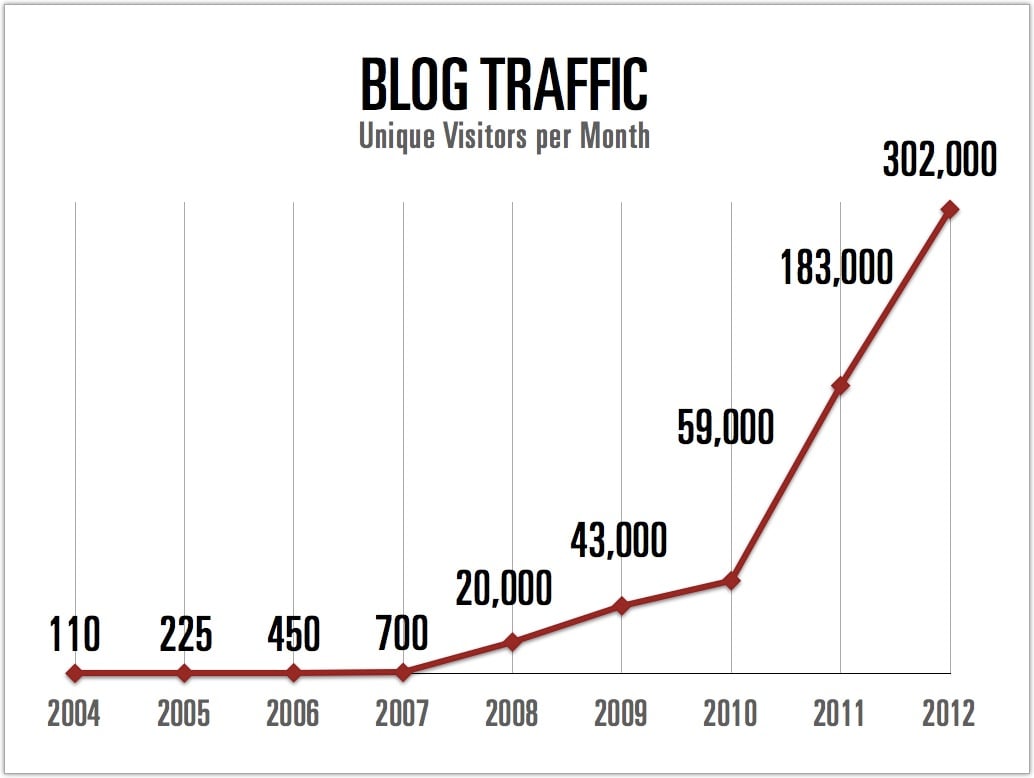 To get an estimate of the amount of traffic your guest post will generate from a particular blog, you could ask another blogger who has contributed to the blog.
You can also estimate the traffic potential of that blog, based on the number of comments on a post. If a blog generates over 50 comments, that's a simple signal that the community is engaged.
c).  Brand: It's easy to assume that any industry blog is right for you. But rather than make assumptions, find out what the brand represents.
Although this metric is not a visible factor that you can easily notice in a blog, it has a definite bearing on your inbound marketing results.
As an example, there are also lots of authority blogs with huge traffic potential that you should not pitch a guest post to. The reason is simple: their target audience is interested in a specific outcome that you may not be interested in.
John Lee Dumas is a podcast blogger and founder of EntrepreneurOnFire.com. His audience consists primarily of those who want to learn how to podcast, or improve their podcasting business.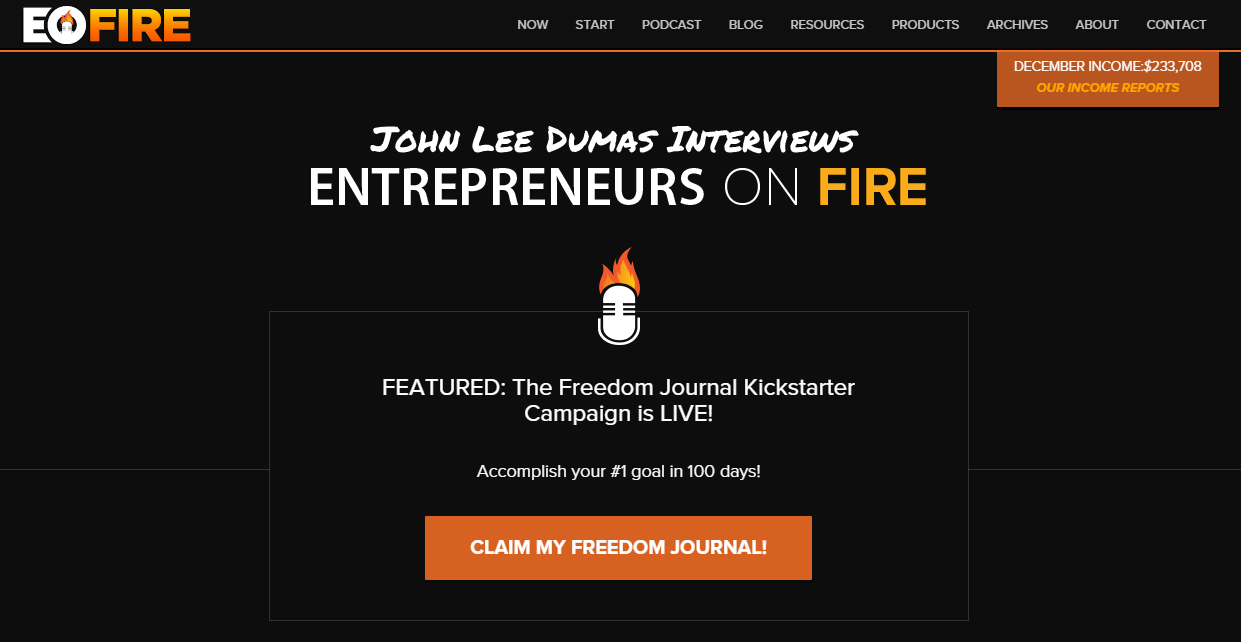 If your guest post topic isn't in any way related to podcasting, John may decide to accept the guest post, but what would your result be?
I can bet that even if John's huge audience all read your post, only a handful will click through to your blog.
Your brand goal is quite different from theirs. You have to always consider this when looking for blogs to guest blog.
Creating result-oriented guest articles
Creating original and high-value content is the lifeblood of any successful guest article campaign. The target audience wants fresh content that offers value, not content that's rehashed and regurgitated.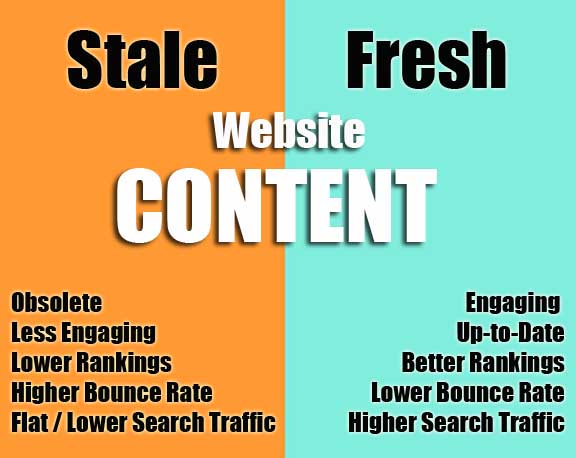 Data from Social Media Examiner found that 58% of marketers said "original written content" is the most important type of content, even more important than visual content, such as images or videos.
Bloggers are always looking for the latest techniques and shortcuts to help them drive more free traffic to their blogs.
It's easy to see why. The more visitors a blog receives, the more authority that blog gains. As a result, advertisers will pay more for sponsored posts, banner ads, product reviews, and so on.
Content marketing is always changing. However, there are some quick-hitting tactics and tips that remain effective.
The type of content you create may change from written blog posts to visual content (e.g., videos, infographics, Slideshare presentations), but you can still use these quick tips to create result-oriented guest articles:
i).   Prioritize relevance over everything else: Every blogger wants to get their guest post published at CNN. That's a worthwhile goal that you have to work towards, but why do you want a media site that's not directly relevant to your blog?
Sure, a lot of people may read your CNN guest article, but how targeted are these people? You want people to read your content, click on your link and visit your landing page or blog. Make your titles relevant by including your target keyword.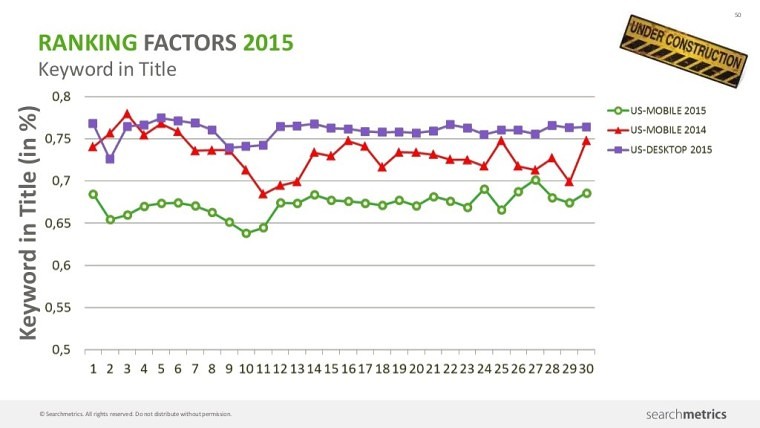 If your blog is about social media marketing and your contribution on a media PR site doesn't appeal to the audience, it doesn't matter how many people clicked on your link – you won't get targeted or qualified leads. It's a waste of time.
Prioritize relevance more than any other factor. If your blog is about "business," then sites like Entrepreneur, Business Insider, Inc, StartupBros, and so on are relevant to you. Work hard to get published on these blogs first before branching off to other blogs that aren't as connected.
In the same vein, if your blog is about ecommerce marketing, you may want to pitch your guest post topic to Shopify, BigCommerce, Volusion, EcommerceFuel, Etsy and other ecommerce-focused blogs.
ii).    Develop guest post topic ideas: As you try to leverage guest blogging as your inbound marketing strategy, it may be challenging – and expensive – to do everything by yourself.
However, even if you don't have enough money to outsource writing to freelance writers, you can still set up a system that makes it easier for you to write guest posts quickly.
All you really need is to develop guest post topics. Don't wait until you get a response from your guest post request to start your research.
When it comes to developing a list of powerful topics and irresistible titles, I like to use Digg. Digg is an old social syndication site that curates the best content around the web.
The good news is that of these pieces of content are written by renowned copywriters and authors – copywriters with specialized skills for producing persuasive content. Take a look at the most recent titles: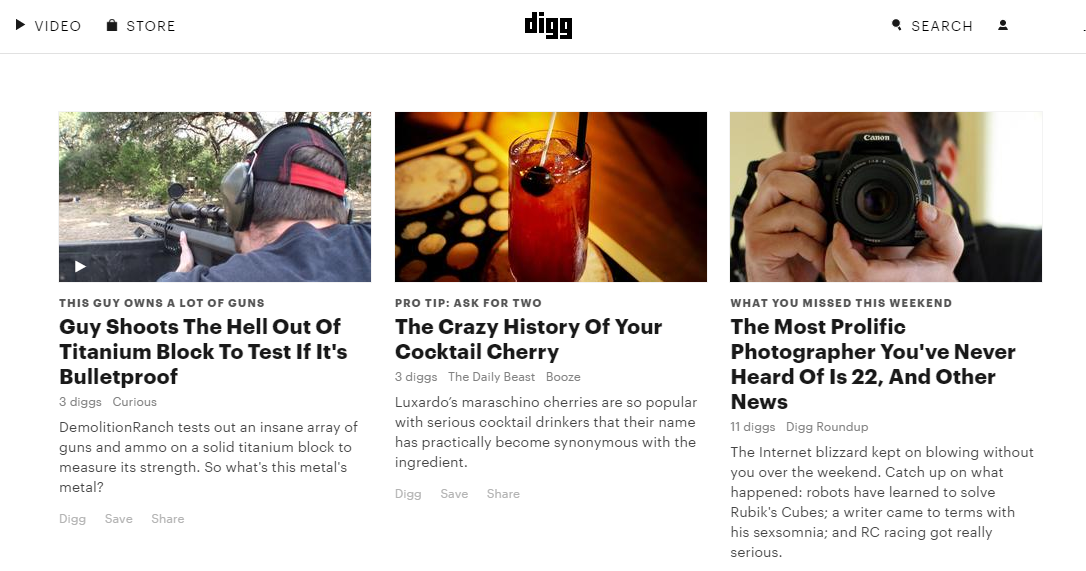 Generally, if you run an internet marketing blog, some of the broad topics you can cover in your guest post include:
SEO

Paid advertising

Social media

Conversion rate optimization

Email marketing

List building

Backlink building

Content marketing

Blogging

Content promotion

Visual marketing
With each of these subtopics, you can model one of the captivating headlines on Digg and make yours better and relevant to the blog audience you're writing for.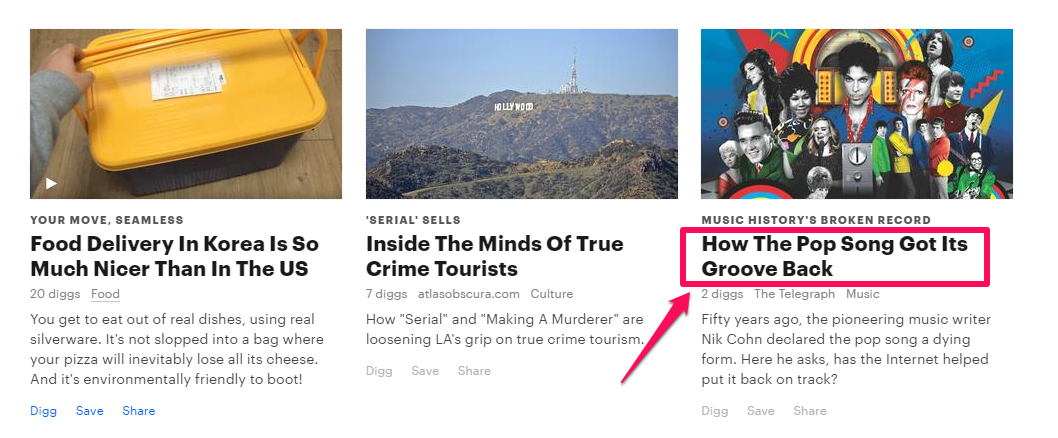 One of the curated titles that caught my attention is:
How the Pop Song Got Its Groove Back
Here are fresh titles that I created modelling that one:
How This 22-Year Old Blogger Got His Hacked Blog Back

How a Fashion Blogger Generated 1,000+ Email Subscribers
Better yet, check the most shared content in your industry that's related to your guest post topic and model them to create your titles.
To get it sorted out, go to Buzzsumo.com. Enter your topic (e.g., make money with blogging) into the search box. Then, click the "Go" button:

Next, analyze the most shared blog post titles: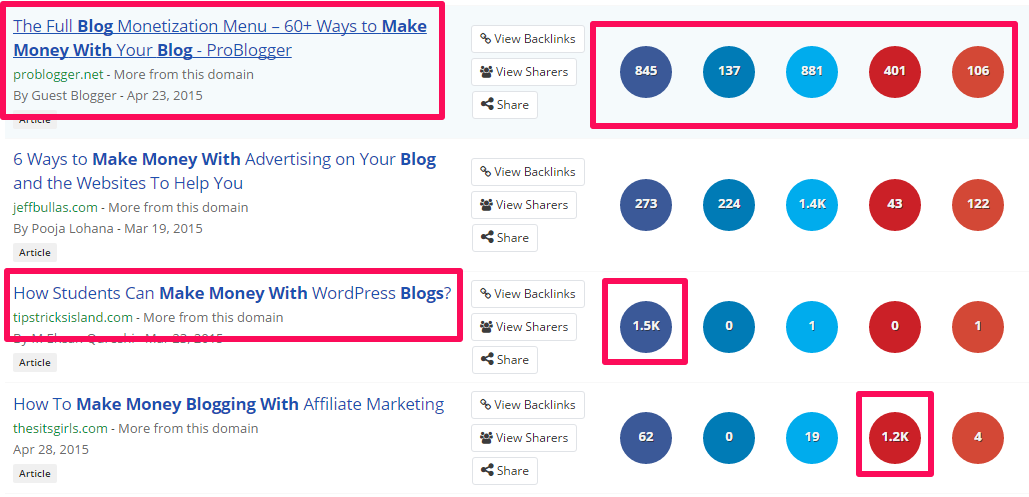 One of the titles that garnered over 1.5K social shares is:
How Students Can Make Money With WordPress Blogs
Here are fresh titles modeled on it:
How Beginner Bloggers Can Make $5,000 With WordPress Blogs

How Part-Time Web Developers Can Make Money With Blogging

15 Smart Ways Students Can Make Money With WordPress Blogs
Conclusion
The traffic at QuickSprout and KISSmetrics exploded in 2013 when I started guest blogging a lot. It doesn't matter whether your blog generates 50 or 1,000 visitors per day – guest blogging can change your story.
Make no mistake about it: you need to continually learn about your target audience. After all, they're the ones who'll read your guest articles.
Your own personal experience and knowledge can make you believe that you already know your target audience.
But often times, it's not true. Even though human needs don't change, technology and environment do.
Therefore, how your ideal customers search for information and solutions might have changed already.
For example, some customers will appreciate your written content, but others who don't like to read will prefer to watch videos instead or learn from an infographic.
Market research that includes asking your audience questions is crucial to growing your business through inbound marketing.
Guest blogging can help you improve your lead generation campaign, but you've got to be sure about the audience that you're writing for. Instead of spreading your net broadly expecting to catch more fish but ending up disappointed, you want a more targeted approach and mindset.
Ask questions, learn from your users, listen to their questions on Quora and respond to their comments. All these will strengthen your brand and help people perceive you better.
Is guest blogging the best inbound marketing strategy for your online business?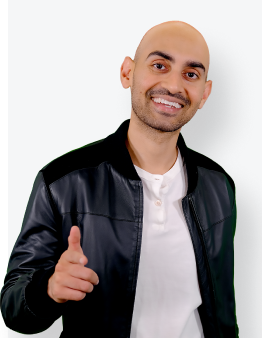 See How My Agency Can Drive More Traffic to Your Website
SEO - unlock more SEO traffic. See real results.
Content Marketing - our team creates epic content that will get shared, get links, and attract traffic.
Paid Media - effective paid strategies with clear ROI.
Are You Using Google Ads? Try Our FREE Ads Grader!
Stop wasting money and unlock the hidden potential of your advertising.
Discover the power of intentional advertising.
Reach your ideal target audience.
Maximize ad spend efficiency.