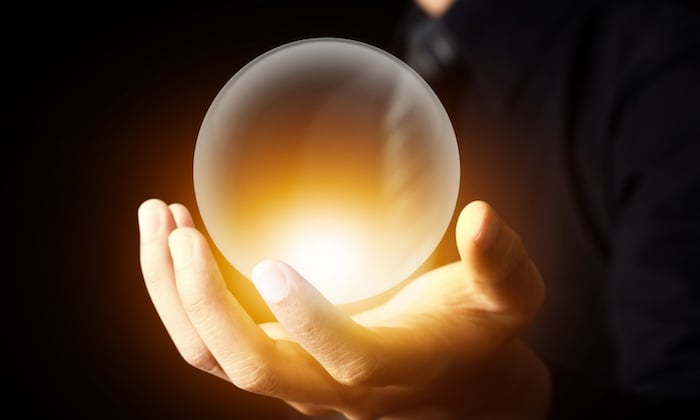 As per a December 2014 Shareaholic report, social media dethroned search as the number one source of website referral traffic. And, if you zoom out the picture, you'll find that the traffic from social media marketing has been picking up ever since 2011.
Mobile apps and messaging apps have also been serving as a primary source of traffic and commanding consumer's attention in the world of digital marketing.
Does that mean that search engine rankings have lost relevance? What's the point of performing search engine optimization and implementing an SEO strategy, if search won't even exist 5 years from now?
I've heard many gurus say is 'SEO is dead'.
Uhmm…
Not so much.
See, search traffic is sustainable, repeatable and long-term. Consumers still search for products on Google while shopping.
The SEO industry is alive and kicking and I don't see it losing steam, at least in the next 5 years.
Since internet marketing experts like you aren't abandoning SEO strategy, the landscape will get more competitive. So, to get the edge, you've got to stay updated with the latest trends.
Five years is like a lifetime in the rapidly moving internet and SEO industry. And, in this article, you'll see predictions for the SEO landscape for the same period. A lot can change, from the way web design works to trends in social media marketing, search engine algorithms, search result patterns, and how long-tail keywords, anchor text, and even search terms in general work. 
Will we be able to recognize the new SEO era, in the hyper-connected landscape of social media marketing and smartphones?
Let's try to answer the question with the changes that you can expect in the SEO industry.
Content discovery is going beyond web browsers
From being just a buzzword, mobile has quickly become a major source of internet browsing. ComScore noted that we're already past the mobile tipping point.
Indeed, a recent report claims that mobile media sites have also become the chief source of commerce.
Moreover, the number of smartphone owners keeps on increasing bringing in a new era of mobile media marketing and mobile web design. As per Statista, mobile internet penetration will grow to 61.2 percent worldwide in 2018.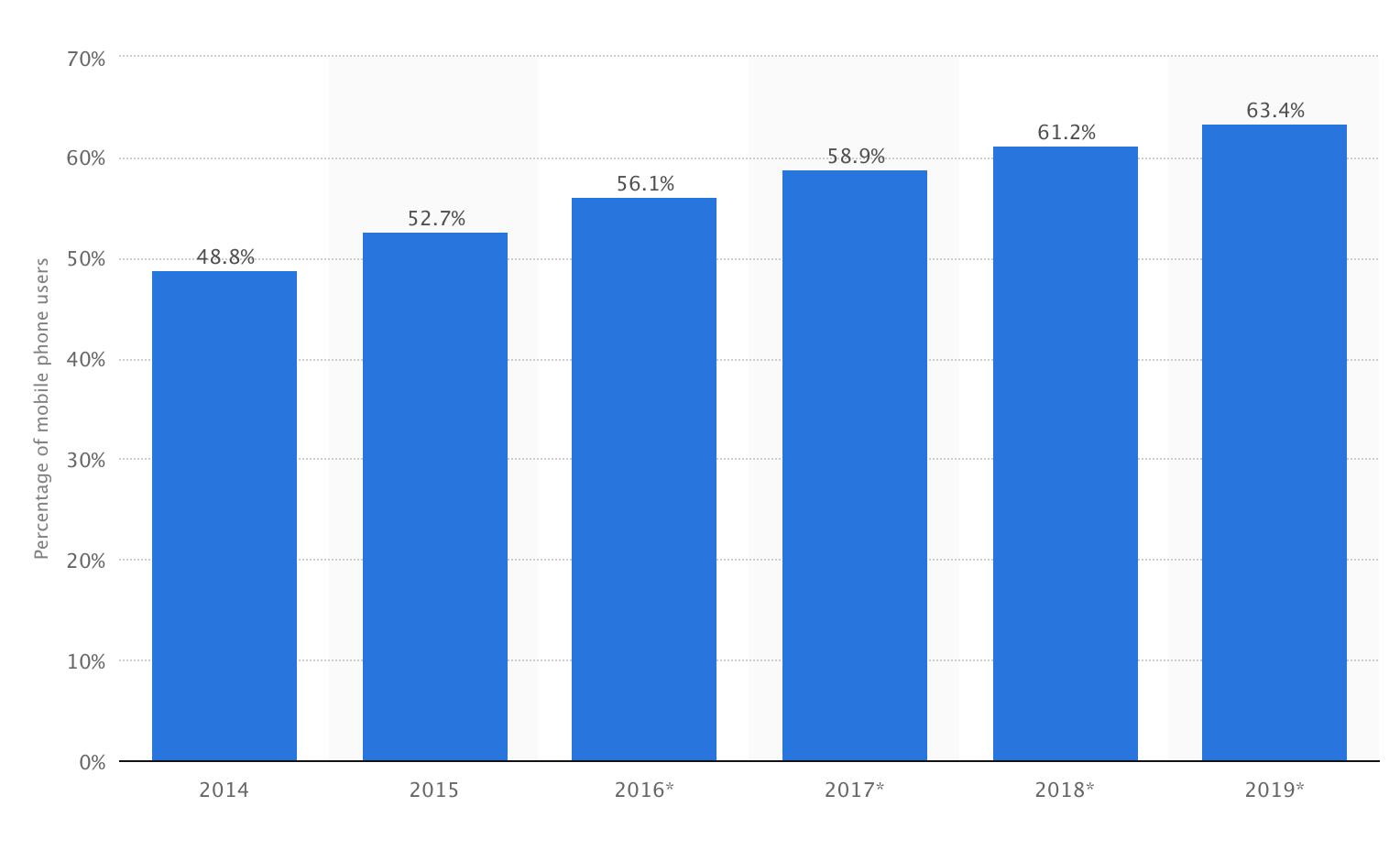 We are getting more familiar and habitual with using the smaller screen for everyday activities. Google revealed that the number of mobile search queries has overtaken those from desktops.
But, when using mobiles for search queries, search marketing, and social media, you don't just open search engines in mobile browsers to find information.
There's an easier method, offering a better user experience…
Mobile Apps..
84% of mobile time is spent in applications.

Here's a category breakdown of the time spent on mobile apps.
Social networking apps have a lion's share. But, as per a Business Insider report, messaging apps, like Facebook Messenger and WhatsApp, are killing it.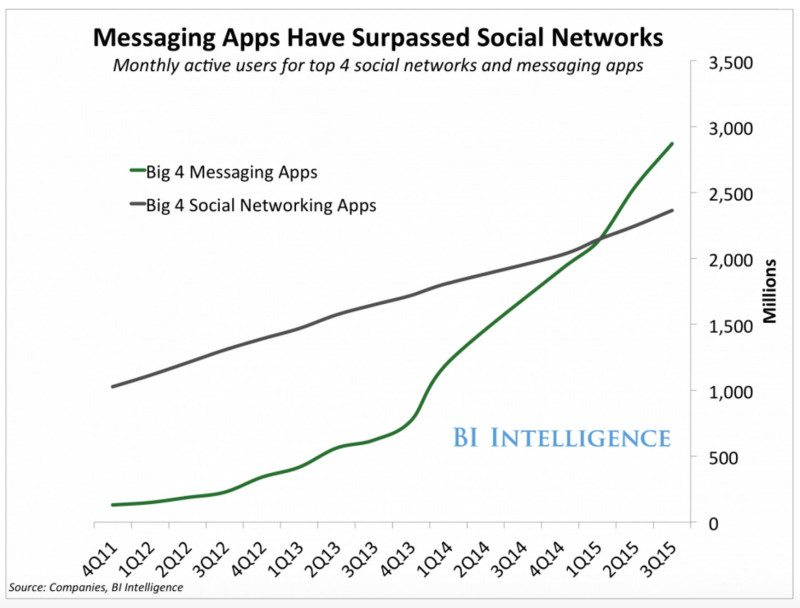 Indeed, 70% of online referrals come from "dark" (user to user) social (including messaging apps, private browsing and email).
So, can we conclude that native mobile apps will become the norm for content discovery in 5 years? Will this kill our content marketing game? And how do we adapt our own media marketing to meet this trend?
Not so fast.
The only way to discover new applications is the Google Play and iTunes Stores. And, the content inside apps cannot be searched.
Google has been indexing the content inside mobile applications for 2+ years. And, it has announced an experiment for streaming app content from the cloud. Soon, you'll be able to see the app-only content, even without installing the app through Google.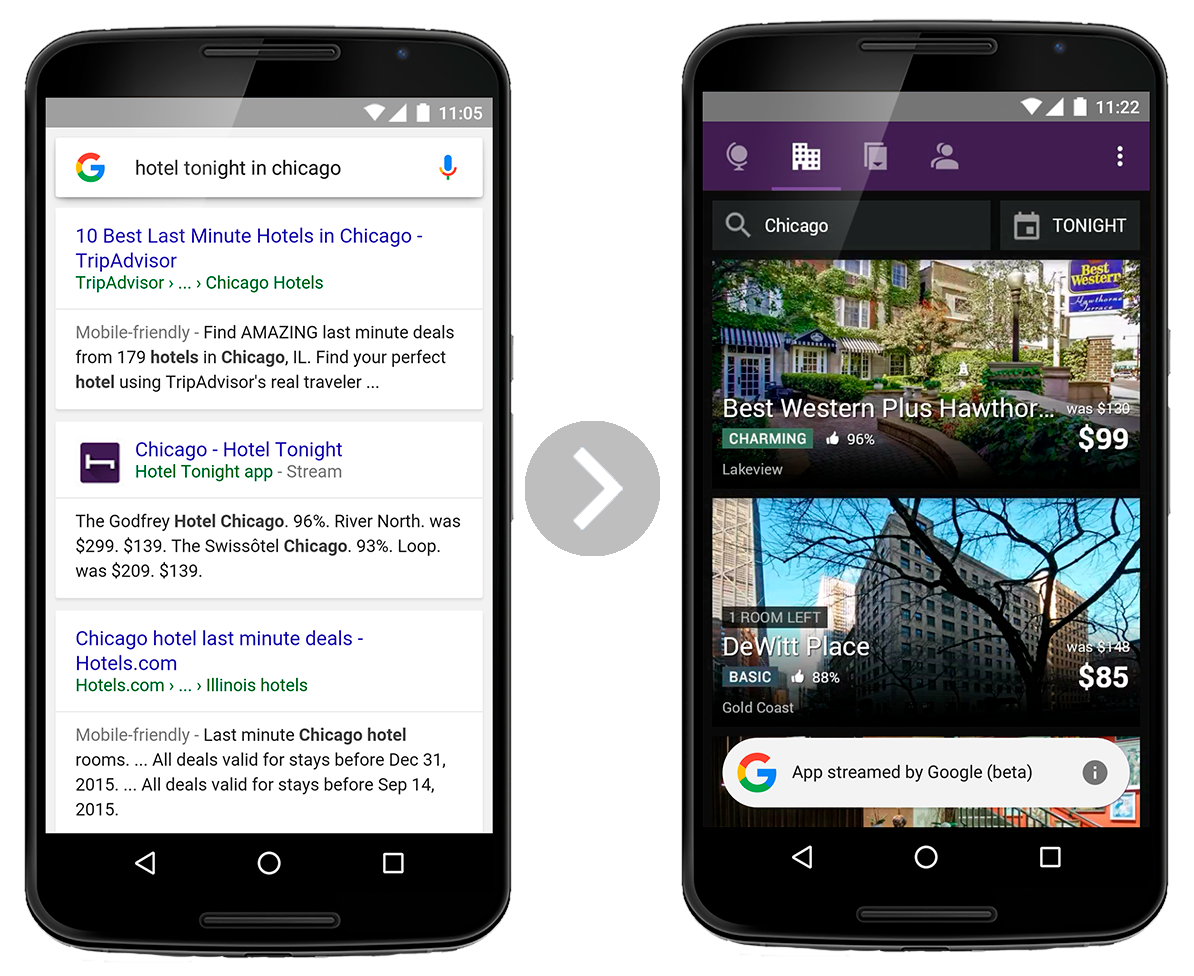 While the above Google experiment might work:
Downloading a new mobile application involves a high user interaction cost. You can't expect a new customer to delete other useful and entertaining apps to make space for your application.
An average smartphone user downloads an average of almost zero new apps per month.
App fatigue is real.
A potential solution to the problem is creating a bot ecosystem within messaging apps – the larger apps (where users spend a majority of their time) will integrate with smaller ones.
WeChat already has bots within its app as part of its web design. So, its 600 million users can book taxis, play games, buy movie tickets, manage banking and do a lot more, without leaving the app.
Facebook and Kik have also announced their own bot store.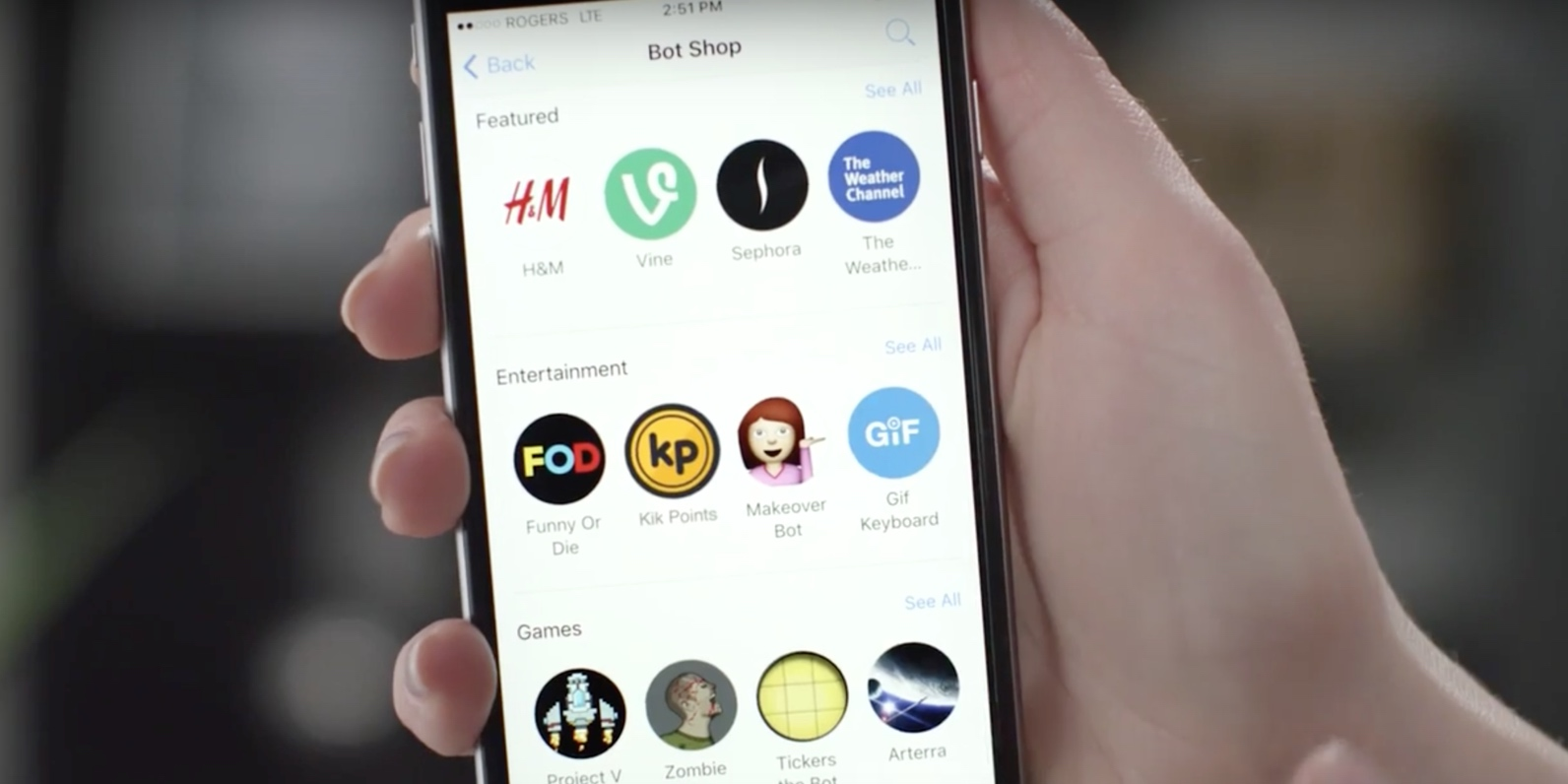 Verdict: In 5 years, messaging apps might complement search engines (web browsers) for content discovery.
Links will still play a role…but not in the way you think
Right now, backlinks are the most powerful factor for upping your organic search rankings. But, are they necessarily the best way for Google to find answers to all kinds of search queries?
Not really.
Not so long ago, search engines were deceived by black hat and spammy link building. They showed web pages and web sites with thin and irrelevant content at the top of their results. This wasn't good for search marketing and didn't deliver a great user experience for those exploring search terms on Google.
Now, with the Panda and Penguin search engine algorithms, Google bots are much more sophisticated. 5 years from now, manipulative link building will probably vanish as an SEO strategy – not even work in the short run, like they sometimes do now.
But, what about contextually relevant and authoritative link building?
As per Matt Cutts,
Links might become little less important as Google starts understanding actual language.
In my opinion, the links that drive referral traffic to your website will remain important.
Let me elaborate – A visitor won't follow every outbound link they see in an article.
For instance, in this article, I shared a link on how to get 10,000 page views from Reddit marketing. But, you might not want to do further research.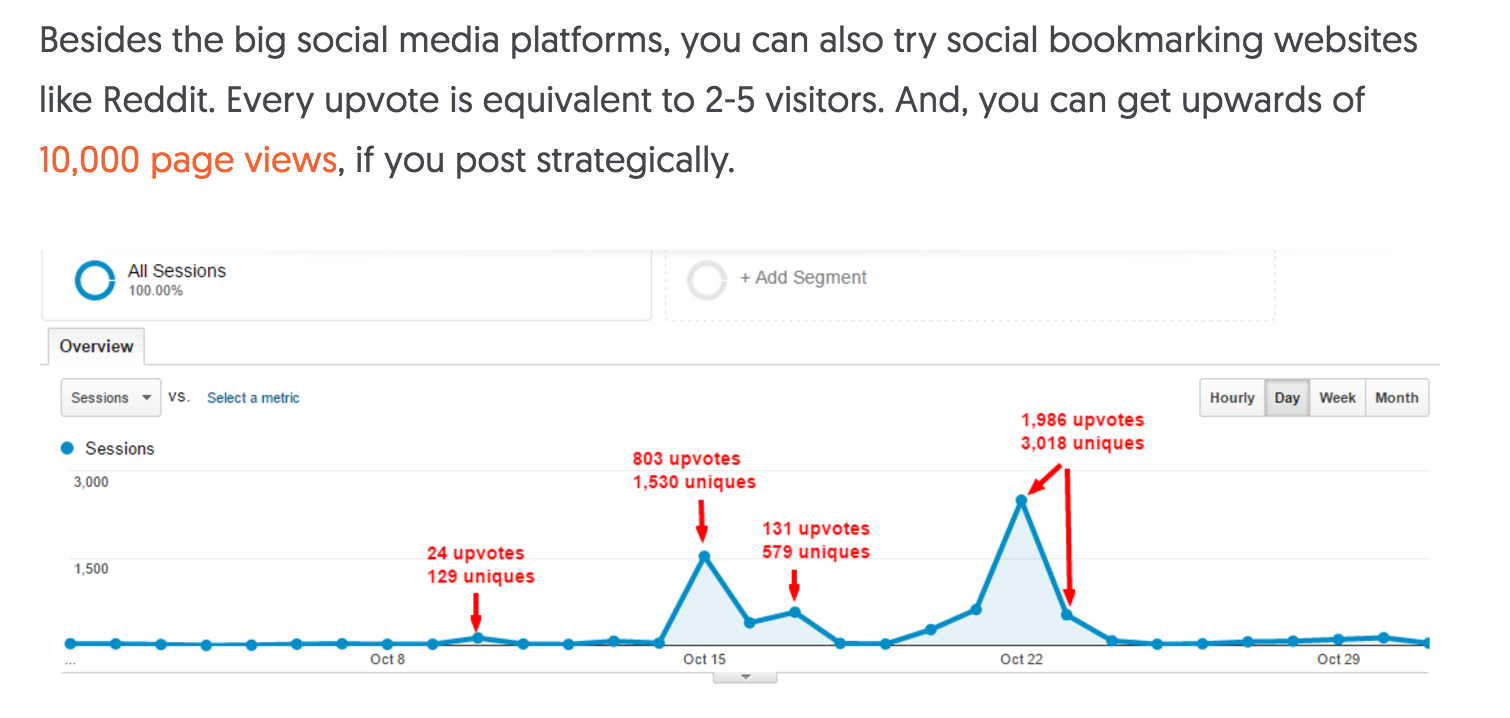 But, if you manage to get a backlink from a popular blogger's resources page, then you'll drive evergreen traffic. For example, Rise to the Top, Convert Kit and Lead Pages will keep driving traffic from Pat Flynn's resource page below.
Similarly, mentions about you, your SEO strategy and marketing campaign from traditional media and industry publications will remain important for businesses.
Even before search engines, businesses partnered and exchanged advertising as a means for increasing exposure. And, even if links lose some value in the eyes of Google and the search results, the websites with more PR and popular blog mentions would continue to stay relevant and drive traffic.
There's always a place for innovative digital marketing strategies that automatically get backlinks. You can read 8 such creative link building strategies here.
If not links, what is the future of SEO?
As I've mentioned before, it's user experience.
If you want to build a long-term sustainable business, then you've got to rely on repeat customers. As per Harvard Business Review, a 5% increase in customer retention will help you raise your overall profits by 25%.
You can't expect a visitor to come back to your website after having a bad first visit from poor content marketing or terrible web design, right?
That's why relevant content that fulfills user expectations is going to take center stage. Moreover, if your web design isn't mobile friendly, loads slowly, is difficult to navigate or has a poor appearance, then your search result rankings will see a slow death spiral into oblivion taking your SEO strategy with it.
I am reaping the benefits of providing an excellent user experience – ranking at #2 for the term "online marketing".
My guide ranks above the likes of CopyBlogger and Marketing Donut, because I hired subject-matter experts to craft persuasive copy and professionals to create elegant and responsive web designs elements.
You can rely on these 3 metrics, for checking how satisfied your users feel when they visit your website.
1. On-Page Time – If your webpages are relevant to a search result, then the visitor will stay for longer periods to consume all of the content. He might even stick around to read related web pages.
Brian Dean revealed that Backlinko's average time on page is over 4 minutes. That is huge, considering our average attention span is 8 seconds.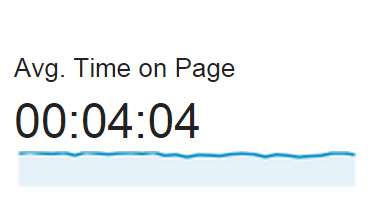 2. Bounce Rate – If a user clicks on your website result, but gets disappointed, he'll hit the back button and click on another result that has relevant content and addresses his pain point.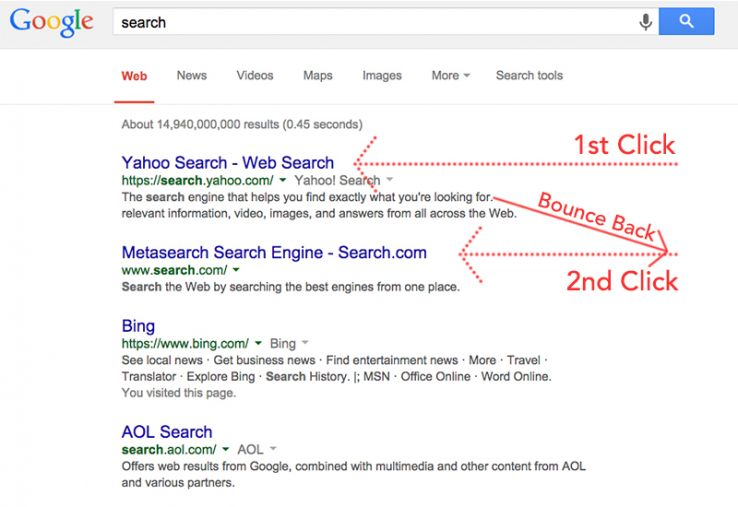 This behavior is called pogo sticking and it sends a bad signal to Google. Besides increasing your bounce rate, this type of signal can and probably will drop your search rankings having a knock on effect on your search marketing.
3. Click-Through-Rate (CTR) – Is ranking for a relevant industry keyword sufficient?
Nope.
If your title and meta descriptions aren't persuasive, then you shouldn't expect searchers to check your website. Its why you need to apply a strong content marketing strategy.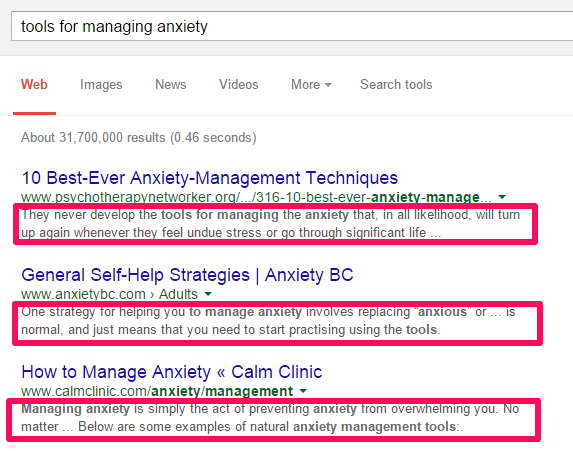 On WordPress, you can use the Yoast SEO plugin to edit your meta descriptions and titles from the dashboard.
To access these 3 metrics, you can log into your Google Search Console Account and use the navigation bar to head to Search Traffic >> Search Analysis.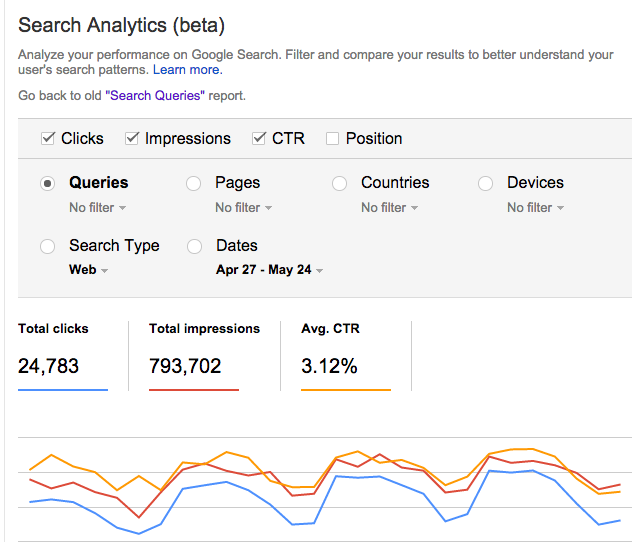 It's a good strategy to survey your audience to find out if you're meeting their needs. Qualaroo is a great tool to uncover customer insights and will help you to hone your media marketing approach.
The lines between social media and search will blur
Social Media started maturing around 2011. Comparatively, search engines have been around for over 15 years now and it took a bit before we all habitually used them.
Facebook has already built a huge ecosystem, receiving about 1.5 billion searches every day. And, mind you, these searches aren't just about people. A major portion of searches are for content shared by other Facebook users.

In 5 years, the debate on whether social signals help SEO or not will be put to rest. Not only will social profiles help in indexing your website, but search engines will possibly index social content. Social and search will integrate to become the web.
There are traces of social media content appearing in search engines already. This is a game changer for your social media marketing.
Twitter and Google have struck a partnership. Tweets from authoritative Twitter accounts (with a huge following) are now indexed by Google and appear in SERPs.
Moreover, Google uses its knowledge graph to answer your queries with rich content that contains media (not pure text).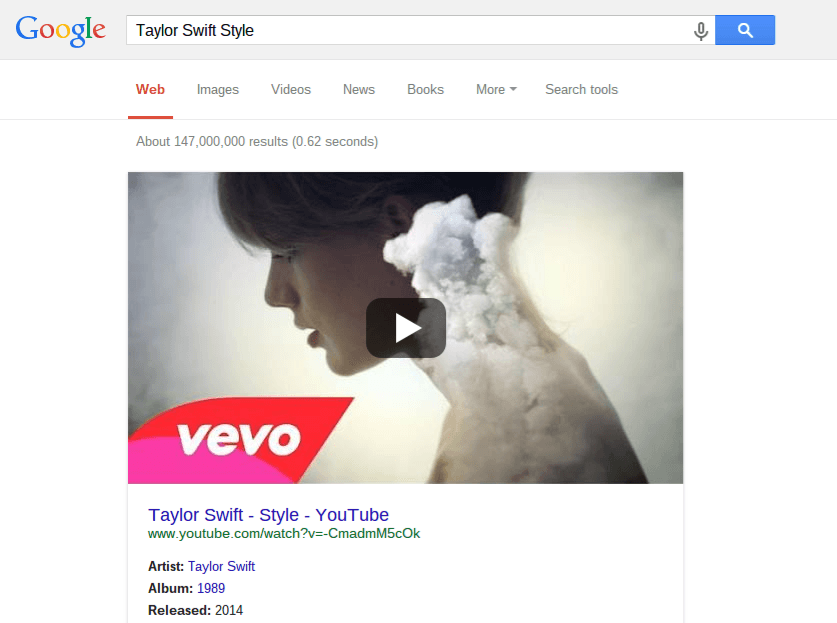 Besides music videos, Google also gives direct answers to simple questions.
Facebook and Google will possibly not collaborate officially. But, you can expect third-party tools to play a huge role in bridging the search and social gap when it comes to streamlining media marketing. 
By extracting data from your social media accounts and search engine preferences:
You'll see personalized results that are relevant to your queries and shared by your social media friends/followers.
The tool results might look like the Evernote sidebar in Google results when you're logged in – 3 relevant saved articles from your Evernote notebooks.
Alternatively, you can also expect social media channels to deny sending visitors back to your website. They will show your full content on their own platforms to retain the users.
Facebook has already announced instant articles that don't require you to click through. Expect other social media platforms to follow suite.
What does this decentralization of content, outside of your website, mean?
You might need you to adapt different social media marketing optimization techniques for repurposing your content and getting exposure.
Personalization is going to get center stage with digital assistance and voice SEO
Have you ever used Google Now or Siri?
They are virtual personal assistants that answer your queries on weather, commute time and the like.
Google has been serving personalized search results since 2009. But, as we have moved beyond desktops to connected devices, voice-activated personal assistants to answer search queries have become more relevant.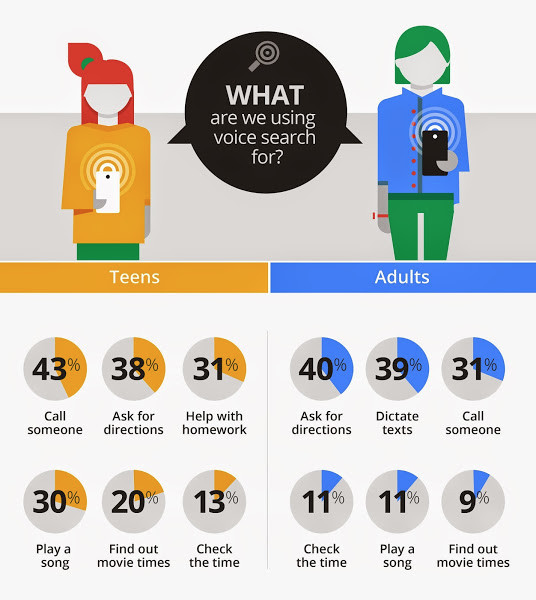 Based on your past search results and search history along with the context, these assistants directly serve the most relevant result to you (removing the steps in between). No more haggling around with matching keywords, rather semantics – the meaning of these words, plays a key role.
Example – If I've ordered a Tommy Hilfiger T-Shirt before, then Alexa (Amazon's personal assistant) will pull the info and ask me if I want to re-order it thanks to my search results. This is clever media marketing,
In 5 years, you'll probably not need to structure your search query or use keywords. Personal assistants will be capable of having a natural human language conversation with you.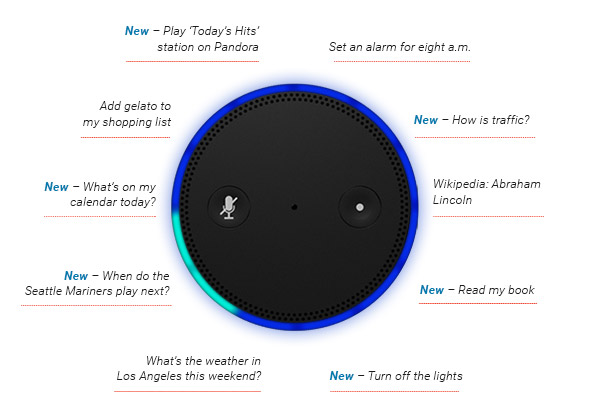 Conclusion
The world of search marketing evolves very rapidly. If you want your brand to stay relevant in the search results, you've got to keep adapting with the changing digital marketing climate by adapting your content marketing, web design, and your social media marketing.
In Web 3.0, Social Media will play an important role in search results. Social platforms might even become the primary source of content discovery.
But, the world of search engine optimization isn't headed for extinction.  Instead, it will continue expanding and evolving. You should pay special attention to creating a website that addresses your target audience's pain points and provides an excellent user experience.
Traditional link building might become obsolete. So, let your creative juices flow and come up with media marketing campaigns that give exposure to your brand. As a side product, you'll get links from authoritative websites that also draw referral traffic.
The future of search marketing is uncertain, but expect revolutionary changes. And, get ready for an exciting ride.
Do you disagree with any of the search engine optimization predictions from the article? How do you think the search engine optimization landscape will evolve in the next five years?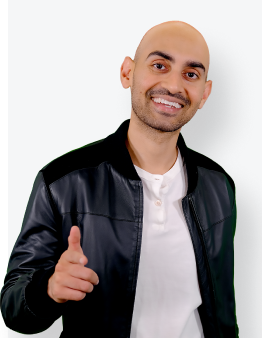 See How My Agency Can Drive More Traffic to Your Website
SEO - unlock more SEO traffic. See real results.
Content Marketing - our team creates epic content that will get shared, get links, and attract traffic.
Paid Media - effective paid strategies with clear ROI.
Are You Using Google Ads? Try Our FREE Ads Grader!
Stop wasting money and unlock the hidden potential of your advertising.
Discover the power of intentional advertising.
Reach your ideal target audience.
Maximize ad spend efficiency.