Bohemian Guitars is a company that sells guitars made of oil cans. This unconventional design was born in a basement and within a few years became one of Indiegogo's most popular campaigns.
Now they've become a full-blown manufacturing operation in response to booming demand. Their secret? Closing sales over SMS.
Early on in the growth their business, owner Shaun Lee noticed that a lot of his sales were coming from mobile devices. In response, he added a ping widget to the site, enabling visitors to just tap a banner in order to reach out with a text.
The experience for the customer is similar to the "Live Chat" interfaces that are becoming popular, except that it can have an even more personal feel, since chat is commonly associated with anonymous and impersonal tech support interactions, while text conversations are still perceived as much more human.
It's also just plain progressive: not many businesses are doing it.
According to Lee, texting with his customers resulted in an increase of about 98% in sales in less than 6 months. That's pretty astounding.
Lee attributes the results to the immediate personal connection created with SMS. Most of the time this amounts to nothing more than simply helping the customer pick the right product for his or her needs and playing style.
What's important is that the questions are usually of the kind that requires immediate attention in order for the customer to proceed with the purchase, which is why the added SMS capability has made the difference between a conversion and an abandoned cart.
More examples of SMS success
So that's the story with Bohemian Guitars, but is there anyone else on the digital horizon implementing SMS with this kind of effectiveness? The answer seems to be affirmative. Here are just a few examples.
In India, Flipkart allows users to send "@flpkrt" followed by a particular item to their phone number in order to get pricing updates. If you are looking for an iPhone 5c, you would just text "@flpkrt iPhone 5c" and then you could expect a response containing the current price.
Redbox, the popular video rental service, offers a "Redbox Text Club" for customers who want to hear about offers and new releases.
And if you're a fan of Snapple, you can have "Snapple Facts" sent directly to your phone by texting REALFACT to 762775:
A UK retailer, Marks & Spencer, uses SMS to send out its "dine-in-for-two" meal offers. And another helpful hint: They always send the SMS right when busy commuters will be leaving work for home.
In their early days, Uber sent riders a text message when their requests are picked up by a driver as well as when the driver has arrived:
Even financial services are getting in on the SMS game. M-Pesa is an African-based mobile money transfer service and enables customers to send and receive money through SMS.
Julep, an e-retailer that sells beauty products, used an SMS coupon offer for a new nail polish and generated a 34.23% click through rate and ended with a 17.44% purchase conversion rate based on those who clicked the link.
Finally there's Mayvenn, a distribution channel for hair extensions allowing stylists to sell hair directly to their customers. They noticed early on that customers here and there were reaching out to them via SMS, and so they took this as a clue to open up a new channel of communication. Now Mayvenn sends and receives up to 400,000 text messages a month for customer service purposes.
Why you should probably look into it
There are a variety of factors behind the success of SMS marketing among those e-commerce businesses that have given it the old college try. Here are a few of them.
Mobile first – Google has been calling itself "mobile first" for years, and this approach has by now become a necessity, especially in light of the very real shift from desktop to smartphone computing. And SMS communication is still a leading form of mobile communication despite the fact that smartphones give access to chat, email, and video calling at any time. In fact, when it comes to smartphones, SMS is more widely used than voice.
Phenomenal open rates – Text messages have a reported 99% open rate, and 94% are read within 5 minutes.
Bridging the gap – Despite the proliferation of smartphone devices, there are still quite a few customers out there carrying non-smartphone mobile devices. That means that just having a mobile-ready website isn't going to be enough to catch them on the go. SMS messages, on the other hand, can reach them anywhere.
Customer experience – More and more, customer acquisition is becoming less exclusively about price and more about convenience and ease of communication. According to Bain & Co., customers are four times more likely to go to a competitor due to discrepancies in service than to discrepancies in price. And Defaqto Research found that 55% of consumers are willing to pay a bit more if it means a better customer experience.
Customer response – Perhaps the most convincing statistic when it comes to SMS potential is the customer response rate. According to Text Marketer, customers are 6-8 times more likely to respond to a call to action in a text message than through email. And when it comes to links, the click-through rate is 19% in SMS compared to 4.2% in email.
Competitive edge – Finally, with all else being equal, having the option to reach out to your customers through SMS could give you a step-up over competitors who aren't SMS-enabled.
Tools to get you started
If you decide to add SMS to your marketing and customer service arsenal, your next step is going to involve choosing which service to enlist. There are plenty to choose from.
Sonar is the one we mentioned earlier and was used by Bohemian Guitars and Mavenn to spike their sales. The Ping Widget is easy to install. Just copy and paste some code into your header tags and you're ready to go.
At the same time, be warned: If you're using a hosted editor like Wix, there may be limitations in place on your host's end that prevent Sonar's service from functioning properly on your site. Check with your host first to make sure you'll be able to get up and running.
If your store does happen to be hosted by Wix, you can turn to Bontact.
Bontact offers SMS functionality in addition to live chat, click-to-call, and a "leave us a message" feature.
The app installs onto your site with a couple clicks, and your customers are presented with a pop up offering a menu of "live support" options to choose from.
If a visitor clicks on the "send an sms" tab, they are presented with a simple interface to initiate the conversation.
If you're a Shopify user, you have a variety of options, each offering unique functionality. Try SMS Hero for starters.
Also check out the other great options like FireText, Kadro, and SlickText. Each will allow you to manage SMS campaigns in addition to order shipment and delivery notifications. These last options are not affiliated with web hosting services and have more of an emphasis on bulk SMS campaigns than on customer support and 1-to-1 interactions.
Conclusion
Now, a quick word of caution. When it comes to SMS marketing, all subscribers must give their expressed consent before you can start sending messages. Never start uploading numbers into a mailing list without proof of consent, or you could face very real legal trouble.
That's why interfaces that allow the customer to initiate a conversation or allow the customer to opt-in for SMS are important additions to your e-commerce website. They can be encouraging to the customer, personal, and easy.
Remember to keep things personal, since that's where the strength of SMS lies. Try not to use scripts to automate responses and conversations. SMS at its best escapes the rigid bounds of automation and this can be undermined if SMS conversations are just as automated as email.
That said, it may not be feasible to respond to each and every inquiry on a personal basis, and so it is possible to create auto replies complete with name placeholders in order to make sure you customers are acknowledged properly.
In the end, SMS is by no means a dying form of mobile communication. The reality is precisely the opposite: it may very well be the next big discovery for e-commerce as a means of personalizing the anonymous aspects of e-commerce. Some folks have even suggested it may finally dethrone email as the tool of choice for e-commerce marketing. Wouldn't that be the day?
About the Author: Daniel Schwindt is a social media specialist and founder of Clout Social Media, a company that helps businesses succeed through consultation, content creation, brand management, blogging, and white paper design. Follow Daniel on Facebook.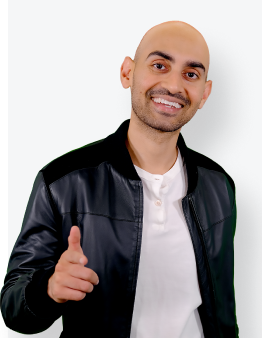 See How My Agency Can Drive More Traffic to Your Website
SEO - unlock more SEO traffic. See real results.
Content Marketing - our team creates epic content that will get shared, get links, and attract traffic.
Paid Media - effective paid strategies with clear ROI.