In 2019, Wordstream set out to answer one of digital marketing's greatest questions: What is the average conversion rate?
The answer, they found, was 2.35%.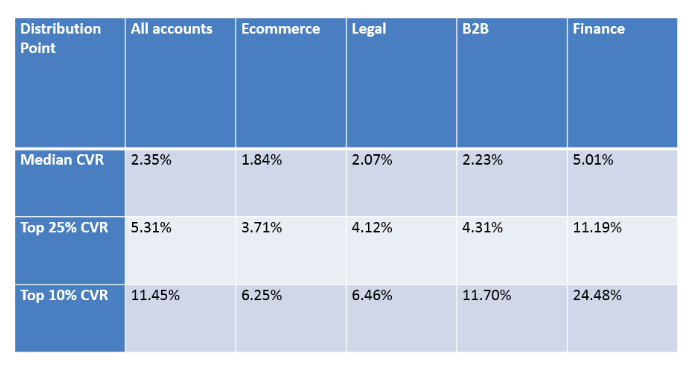 How does your site measure up? Do you think you could you do better?
Optimize each stage of your conversion funnel, and yes, you probably could.
What is a conversion funnel?
A conversion funnel is a way of visualizing the stages that prospects go through before they convert.
It's called a funnel (rather than a tunnel) because the inverted shape represents how prospects drop off along the way to converting.
How many stages a funnel has will depend on who you ask, but for the purpose of this article, I'm going to keep things simple and talk about a three-stage funnel: top (awareness), middle (evaluation/research), and bottom (conversion).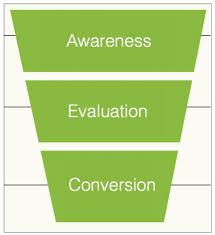 Most visitors to your site will arrive at the "awareness" stage. Your visitor numbers will drop off as they move closer to the "action" (conversion) stage.
Barring a few exceptions (Amazon for instance, where Prime visitors convert at 74%, and non-Prime visitors at 13%), only a fraction of those who visit you at the "awareness" stage will go on to convert – the 1.4% mentioned above, to be precise.
Rethinking how you use SEO to support your site at each stage of the funnel can get those visitors that make it past the awareness stage that much closer to taking action.
Top Of the Funnel
At the top of the funnel (TOFU), you are trying to capture potential customers at the "awareness" stage.
At this point, the customer has realized they have a problem and they are searching the web looking for a solution. They may go on to make a purchase; they're just not quite sure what they want to buy, or when.
Yet.
Think of it as the modern-day version of window shopping.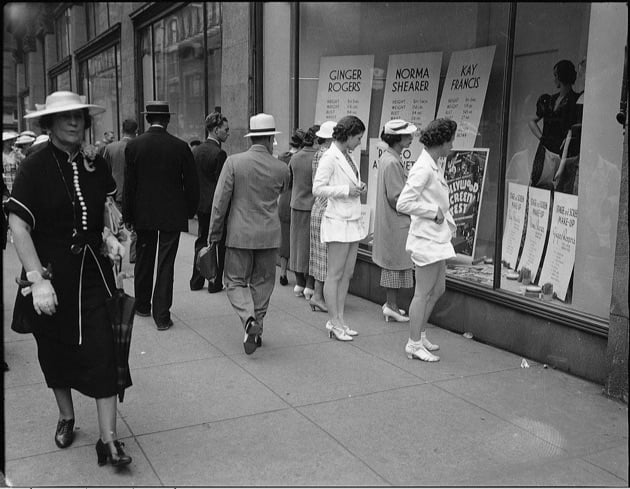 If you want to capture these potential customers (and why wouldn't you?), you need to provide content that's geared around the type of search queries that are asked at this early stage.

The goal is to answer these queries in the hopes that your content will rank in the SERPs and bring searchers to your site. This means setting commercial intent aside and focusing on query-based keywords. There are a number of tools that can help you to do this.
Most marketers' go-to keyword research tool is Google's own Keyword Planner, but let's forget about that for a moment.
Optimizing your site for customers at the awareness stage entails uncovering longer-tailed phrases that lack the search volume needed to appear in Keyword Planner.
Answer the Public, Ubersuggest, and Infinite Google Suggest are all free, effective tools for identifying long-tailed phrases that customers search for early on in the buying cycle.
So you can begin to understand the sort of information available through these tools, head over to Answer the Public and enter a relevant head search term in the search box.
For the purpose of this exercise let's pretend we own an app design agency. We'll call ourselves "App Design Inc."
This means I'm going to want to find out what sort of questions companies are asking about application design, so I might search for a phrase like "mobile apps".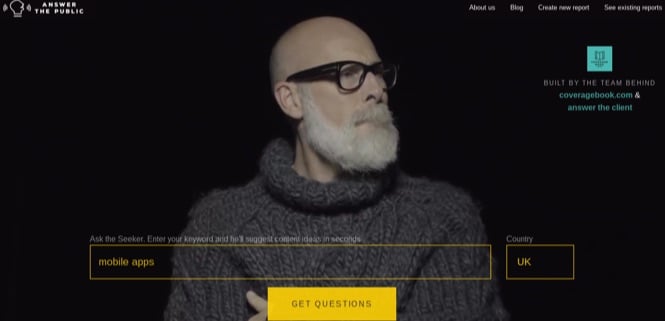 This search has brought back 119 questions in total (as of June 2019). Many of them are pretty useless to me at this time but many more could easily be worked into content that targets companies who are curious about mobile applications and eager to find out more.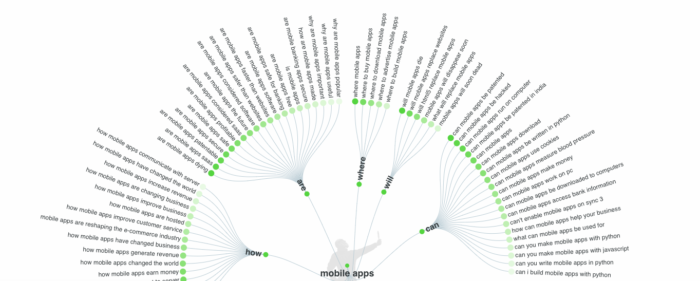 The sort of phrases I'm looking for at this stage are things like:
How mobile apps help generate revenue
How mobile apps help small businesses
Are mobile apps worth the investment
These are all questions that are likely to be asked by companies who know mobile apps are popular right now and that there's a reason why – but that's it.
In other words, questions that companies right at the top of the funnel will be seeking answers to.
In addition to tools built specifically to assist with keyword research, sites that are geared around users asking and answering questions can provide invaluable TOFU inspiration, too: think Quora, Reddit, and even Yahoo Answers.
Middle Of the Funnel
Customers who move past the awareness stage and into the middle of the funnel (MOFU) are getting pretty serious about making a purchase. They just haven't decided exactly what they're going to buy or who they're going to buy it from.
If the "top of the funnel" is equivalent to window shopping, then the "middle of the funnel" is equivalent to heading to the mall knowing you want to buy a new pair of pants – you just don't know which pair or where you're going to buy them from.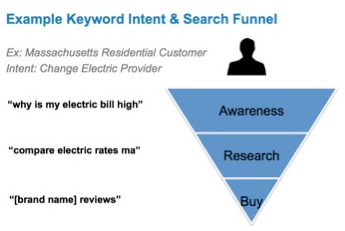 Customers at this stage are
extremely
valuable. They're keen to purchase something you offer. You just need to find a way to get yourself in front of them.
Adding content to your own site remains an effective way to do that, although the keywords you target will differ, as might the format you use to present the content.
Customers in the middle of the funnel are researching their options. They want to buy a new pair of pants, but first, they want to see what different styles of pants are available and how prices and value compare.
This could mean writing a blog post that targets relevant search terms or optimizing existing landing pages to capture a wider variety of phrases.
Since we're moving into the buying stages of the funnel here, I'd probably use a mixture of long-tail keyword tools and Ubersuggest to help me pinpoint the right words and phrases to include.
We'd be looking for things like:
Who develops mobile apps
What mobile apps are popular
What mobile apps are needed
Other content formats that work well at this stage include infographics (as seen in the example below), checklists, and comparison blog posts (articles that pit your product directly against your competitors').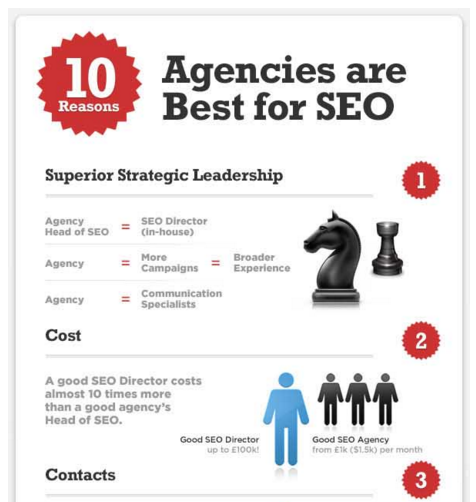 Just remember to pay attention to keyword usage on the page and in your metadata, regardless of the type of content you're creating.
Another great way to capture middle-of-the-funnel searchers involves heading outside the safety of your own site. Instead of waiting for customers to come to you, you go where your customers already are.
Writing guest articles for big-name sites and publications is an awesome way to build your profile and get your brand in front of your target audience. Why do you think I do this? It's not just for fun (even though I enjoy it).
The trick here is to target the right audience without being self-promotional. You want to educate and inform, to give people all the information they need to make their own decision.
Keywords are important here, too – even more so if the publications you're contributing to have the domain authority to rank more easily for key terms than your own site. Use that authority to your advantage.
Bottom Of the Funnel
At the bottom of the funnel (BOFU), you have visitors that are seriously considering making a purchase from you – they just need a little persuading in order to push them over the edge.
To stick with the shopping-for-pants analogy, the BOFU is equivalent to a fitting-room assistant telling you how great you look (as you try on the most expensive pair, naturally).
At this stage, keyword tools become somewhat less important. Prospects at the bottom of the funnel know you exist and may have visited your site multiple times. Your job is to do that last little bit of convincing that persuades them to buy.
At this point, your on-site search becomes a goldmine of data. What questions are visitors to your site trying to get answered? If you've already answered these questions, make the answers easier to find. Create new content for questions which haven't yet been answered.
Returning to our App Design Inc. example this might include questions like…
"How much do you charge for app design?"
"How long will my app take to complete?"
"What happens once my app has been built?"
Beyond your on-site search data, reviews, testimonials, and case studies all make excellent forms of BOFU content – especially when it's been crafted from some in-depth competitor research.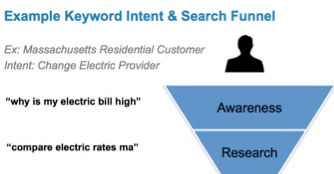 At the BOFU, you're likely to be up against one or two rival companies. If you want to ensure visitors wind up choosing you, you need to be analyzing your competitors' BOFU content and creating your own content that's a (big) cut above it.
If they have written testimonials, you should be making video testimonials. If they've crafted a case study that shows how their product helped a customer cut costs by 40%, find and feature a case in which your product helped a customer cut costs by 50%.
This is where the competition really gets tough, but luckily, it's the simplest round to win – you just have to create content that's better than everything else you're up against.
Beyond Keywords
There's a lot more to optimizing the conversion funnel than just using the right keywords. App Design Inc. would be analyzing their site architecture to ensure there's a clear path for visitors to follow through each stage of the funnel.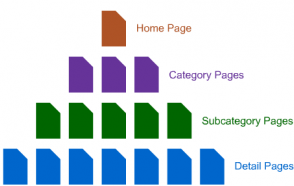 They would be using analytics to identify
where in the funnel customers leave the site
 and will use this information to make changes that will help boost the number of visitors that remain and move closer towards converting.
They will be monitoring user behavior on key pages and adapting content accordingly.
They'll also be executing strategies to gain links and will make the most of the site's internal linking structure to ensure link equity flows freely to critical awareness, comparison, and conversion pages.
On-site and technical SEO plays a key role in optimizing a conversion funnel, as it does in optimizing any element of a site.
The trick to designing a site that's built to capture and convert visitors at all stages is a strategy that combines keyword-driven content with a technically-sound website.
Do you agree? If you have anything to add on how to effectively optimize a conversion funnel, share your thoughts in the comments below.
About the Author: Aaron Agius, CEO of worldwide digital agency Louder Online is, according to Forbes, among the world's leading digital marketers. Working with clients such as Salesforce, Coca-Cola, IBM, Intel, and scores of stellar brands, Aaron is a Growth Marketer – a fusion between search, content, social, and PR. Find him on Twitter, LinkedIn, or on the Louder Online blog.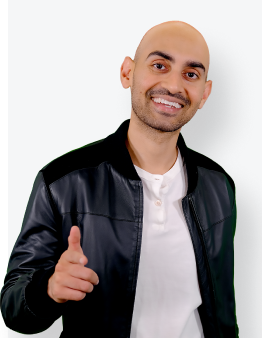 See How My Agency Can Drive More Traffic to Your Website
SEO - unlock more SEO traffic. See real results.
Content Marketing - our team creates epic content that will get shared, get links, and attract traffic.
Paid Media - effective paid strategies with clear ROI.
Are You Using Google Ads? Try Our FREE Ads Grader!
Stop wasting money and unlock the hidden potential of your advertising.
Discover the power of intentional advertising.
Reach your ideal target audience.
Maximize ad spend efficiency.