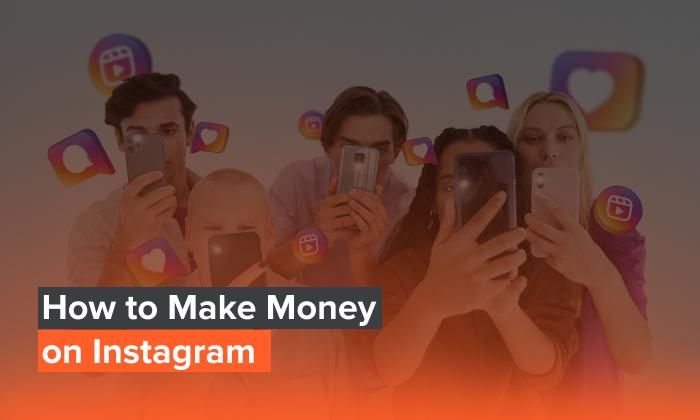 Instagram has become a powerhouse for businesses around the globe.
Scrolling through your Instagram feed allows you to get an up-close and personal view of products, places, and experiences that your friends recommend and share.
Brands are taking advantage of the word-of-mouth marketing features Instagram offers, and they have quickly recognized selling on Instagram as one of the best places to make money.
Although Instagram ads cost money, it's possible to sell on Instagram without ever having to spend any of your hard-earned cash.
You've already got followers, prospective customers, and loyal ones waiting to buy. You just have to engage with them. My Instagram guide is here to help.
Here's how you can sell on Instagram without having to spend a dime.
Why Sell on Instagram?
Instagram has over two billion monthly users worldwide. Once a milestone only reserved for Facebook and YouTube, Instagram is officially one of the most used apps in the world.
With so many eyeballs scrolling through feeds every single day, there's a good chance your target audience is hanging around, waiting for you to sell to them.
Don't believe me?
Well, according to Instagram, 70 percent of shoppers turn to the app for product discovery.
That's a lot of potential opportunities to turn your followers into sales.
If you need another reason to sell on Instagram, consider this: The app is one of the most brand-friendly. Ninety percent of people follow a business account, and one-third of the most viewed Stories come from brands.
Users are actively seeking out brands. Gone are the days of huge ad budgets for billboards to get people's attention. All you need today is your phone.
When you combine this with all the shopping functionality on the app and features like Reels and direct messaging, it makes sense why Instagram has become such a popular platform for brands.
How to Sell on Instagram
Whether you're selling products or services on Instagram, you don't need to invest in ads to start making money. All you have to do is follow these free Instagram sales strategies.

1. Start Using Instagram Reels for Brand Awareness
Since launching Instagram Reels in response to TikTok's popularity, Instagram has been pushing the feature hard and rewarding accounts that use it.
The friendly competition between the two apps has made Reels one of the best ways to grow brand awareness.
Why?
Reels work on a different algorithm than Feed Posts. You can post a video and have it pick up steam two weeks later because timeliness isn't a major ranking factor.
The Reels algorithm cares about keeping people on the app, which means serving viewers more of the same content they like and increasing your chances of going viral.
As a brand owner, this is a gold mine. You're getting more eyeballs on your content than ever before, which means potential customers have a higher chance of finding your account.

2. Research Your Hashtags to Increase Your Reach
Think of hashtags like keywords you would sprinkle throughout a blog post.
The tags you use are words you want associated with your content because:
It relates to the post and business.
Your ideal customer is searching for the hashtag.

How do you find the right hashtags to use in your post? The same rules for SEO keyword research apply.
You want a mix of hashtags with high, medium, and low post volume. For example, if you're a money mindset coach, you might use these hashtags to attract your ideal client:
#moneymindset (1,093,901 posts): This is a super popular hashtag, and with so many people using it, new content quickly gets pushed down. However, someone searching this tag has an interest in the topic you teach.

#moneymindsetcoach (36,718 posts): This is a much smaller and more specific hashtag. People searching this have a high intent of wanting to hire a coach.


Creating hashtag lists with different search volumes can target people at different stages of the consumer journey and help get your content discovered.
How can you find hashtags to use?
Manually search on Instagram and investigate what your competitors use.
Use the Hashtag Expert app to get recommendations for your niche.
Use a desktop tool like Hashtagify.

3. Write Strong Captions with Calls-to-Action (CTAs)
Gone are the days when you could upload a Pinterest quote as your caption and call it a day. (Unless you're a celebrity).
As a business, you need to re-evaluate your captions and approach each one as prime real estate. What does this look like?
Write a strong hook: Instagram captions get truncated after 125 characters. Make sure that your audience has enough interest to tap "see more."

Use CTAs that sell: The mark of a good Instagram caption is one that weaves a story, nips at a pain point, and offers a solution at the end (your product or service). Write a CTA to encourage someone to DM you for more info, click the link in your bio, or enroll in your course.

By following these two principles, you could have more people reading your captions and doing something when they get to the end. This could help you get more leads into your sales cycle and more chances to convert people into customers.

4. Create a Profitable Link in Bio CTA
One of the easiest ways to drive sales on Instagram is to make your links stand out. But it's hard to add links with less than 10k followers. Including a link in your bio makes this simple.
Nearly everyone who finds your business on Instagram will head to your bio, which is the perfect place to link them to your shop or services page.

However, if you want to make more sales on Instagram, don't link to your homepage. Whatever link you choose, it needs to encourage people to stop being passive scrollers and enter your sales cycle.
Use your link in bio to get your audience to download a freebie, sign up for a webinar, or visit your landing page for a sale.

Include a CTA above the link to grab people's attention, such as:
Book a reading/consult.
Shop our sale.
Download our remote job guide.
Apply for the Magnetic Mastermind.


Take it one step further and use an action button on your profile. It lets users interact with your business directly from your profile.
Instagram lets you choose from:
Order food: Order food through select restaurants.
Book now: Schedule an appointment.
Reserve: Make a reservation at a restaurant.

These buttons can skyrocket your conversion rate because they eliminate another step for users.
5. Use Instagram Live

Think of Instagram Live like webinars. You can use the feature to teach your audience a concept and pivot it into the sale for your new course, service, or product.
The best part? It's free. You don't need to invest in fancy webinar software or pay in if more than 20 people join your live stream.
With a 70 percent increase in views, it's one of the app's fastest-growing features.

Still not convinced?
Instagram Live may be more effective than a regular Instagram post. The platform sends out notifications to followers once you start a live video, letting them know you're posting. It also creates a sense of urgency since live videos usually disappear once you stop recording.
With Instagram rolling out live shopping, it's easier than ever to make sales while you're broadcasting.

6. Incorporate Storytelling with Instagram Stories
When Instagram released its "Stories" feature, it immediately became a direct Snapchat competitor.
Now, its daily use is even higher than Snapchat. Millions of people use Instagram Stories every day, and 70% of shoppers go to Instagram looking for their next purchase.
Talk about huge! When you post Stories, your chances of your customers seeing them are much higher than if you post a regular image or video.
Users will see your brand's profile photo at the top of their screen, where they can click on it to access and click through the photos or videos in your Stories.
The importance of Instagram Stories lies in its ability to help you create micro commercials about your business. You can stop people from forgetting about you and give your audience a glimpse into your day-to-day life.
However, there is an art to creating Stories.
You need to use storytelling techniques to keep people watching, demonstrate your value, and then ask for the sale. For example:
Scene setter: Your first story of the day should set the scene and tell people where you are. This will add context for the Stories to come.
Behind the scenes: Show your followers what's going on in your business. Are you frosting a cake? Are you meeting up with friends at a coworking space? Are you prepping for a client call?
Add value: Share actionable tips your audience can use. If you're a mindset coach, talk about what you did to overcome imposter syndrome. If you're a chef, show people how to cut onions without crying.
Ask for the sale: Once you've educated your audience and demonstrated your expertise, you can naturally add a CTA for your business. For example, the mindset coach could say: "If you feel like you need help with overcoming your imposter syndrome, I've opened up my calendar for power hours for the rest of this week. Swipe up to book your session. I only have three spots left."

7. Start Selling in the DMs
Once you've created Reels, Instagram Stories, and Feed Posts to attract and nurture your ideal client, the next step to selling on Instagram is Direct Messages (DMs).
When you have conversations in the DMs, you can send multiple messages (with links!) to potential clients. This also presents the opportunity to connect with users that have posted about your products or services. If you ever want to use their images, making that initial connection is essential.
However, you should never start a DM conversation with the intent to sell. You should use the feature to provide value to your audience, establish yourself as the expert, and deepen the relationship.
After all, people do business with people they know, like, and trust.
How do you sell in the DMs?
Awareness: Start watching Stories from potential clients and leave a meaningful reply. It will start a new DM thread and get the conversation rolling.
Generate Leads: Create an Instagram Stories Poll around something your audience struggles with and DM the people who vote. You can use this tactic (the Questions Sticker) to pre-qualify leads, carry out market research, and get people talking with you one-on-one.
Sales: Instagram Direct Messages lets you carry out personal customer service, which increases brand loyalty, but it has other features for selling too. You can have video chats (eliminating the need to set up a Zoom call with a prospect), unlimited links (send your product links, application forms, opt-in page, etc.), and the "Close Friends" feature. Group your potential or current customers as "Close Friends" and share specific Stories with them to create a feeling of exclusivity.

8. Make Your Instagram Posts Shoppable
One of the best ways to make money for e-commerce brands selling on Instagram is to set up an Instagram shop. Think of it like a mini store where your followers can browse and make a purchase without ever leaving the app.

Tag your products on Feed Posts and in Stories, giving people the option to shop with a tap of their finger. You can set up an entire tab dedicated to your products.
With 130 million people tapping on shoppable posts every month, you're leaving money on the table by not taking advantage of this feature.

Frequently Asked Questions
How much does it cost to sell on Instagram?
It's free! You don't need a budget for selling on Instagram unless you want to run ads.
Is selling on Instagram profitable?
Yes, it is. Follow the tips above, and you can start converting followers into paying clients.
How do you sell on Instagram?
By creating the know, like, and trust factor. Instagram helps you build relationships, and when you combine the app's shopping features, it's easy to get followers into your sales cycle.
What's the best thing to sell on Instagram?
You can sell products and services on Instagram (or Instagram influencers can get paid for endorsing brands' products and services). With over two billion users, if your ideal client uses the app, you can use it to make sales.
How many followers do I need to make money on Instagram?
The more followers you have, the better. But even with just a few thousand followers, you can make money on Instagram. The biggest thing, though, is your engagement rates. Focus on increasing engagement rates and moving people to your sales funnel (no matter how many followers you have) by following the tips above. 
Can I make money on Instagram without selling anything?
Instagram Live presents a great opportunity to connect with followers, but you can also allow followers to purchase Live Badges to show support. Creators can also earn revenue from ads displayed on their Reels, and boosting Reels to appear in the Feed, Stories, and Reels tabs of potential customers can help you gain more followers. Finally, another opportunity to earn money on Instagram without selling anything is from milestone bonuses.
Do Instagram Reels make money?
Yes, they can generate income for certain creators. Aside from using ads in Reels to make money, Instagram offers Reels Play Bonuses, which allow invited creators to earn money on Reels with high views in a set timeframe. 
Conclusion
Instagram is one of the best places to sell online, but not everyone has the budget for ads. Luckily, there are ways to sell on the platform without spending any money.
A large chunk of Internet users are active on Instagram every day. Most of them follow at least one brand, so it's a perfect place to find engaged buyers.
You can generate tons of new business when selling on Instagram if you play your cards right and follow the strategies in this post.
How do you make sales on Instagram?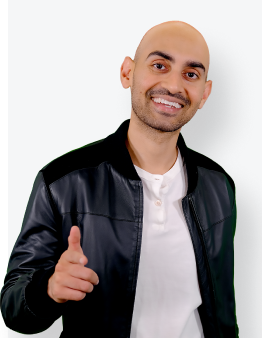 See How My Agency Can Drive More Traffic to Your Website
SEO - unlock more SEO traffic. See real results.
Content Marketing - our team creates epic content that will get shared, get links, and attract traffic.
Paid Media - effective paid strategies with clear ROI.
Are You Using Google Ads? Try Our FREE Ads Grader!
Stop wasting money and unlock the hidden potential of your advertising.
Discover the power of intentional advertising.
Reach your ideal target audience.
Maximize ad spend efficiency.