Personalized advertising is not a new concept. In fact, it's been around for years and has become more sophisticated as technology has evolved.
What used to be considered as spammy or intrusive marketing techniques are now commonplace with personalized advertising.
The benefits of using personalized ads can't be ignored either.
Personalized ads offer higher click-through rates, lower cost per acquisition (CPA), and provide a better customer experience because they will see exactly what they want to see when browsing your site or searching on Google.
If used well, personalized advertising can also help you improve your organic search results.
In this article, I'll outline how you can start incorporating personalized advertising into your paid search strategy.
What Are the Benefits of Personalized Advertising for Paid Search?
Personalized advertising helps get your message in front of potential customers at the right time.
It can also lead to better performance in digital search by tailoring your ads to the individual searcher.
There are many benefits of using personalized advertising in paid search with some of the most important including:
Higher click-through rates (CTR): Personalized ads have been shown to get higher click-through rates than regular, non-personalized ads. Because they are more relevant to the individual user, they are therefore more likely to be interesting.
Lower cost per acquisition (CPA): Since they are more relevant, personalized ads also tend to have a lower CPA which increases the likelihood of conversions.
Better ROI: All of these benefits mean you're likely to see better ROI from your personalized advertising campaigns than from non-personalized ones.
How to Leverage Personalization in Paid Search
Personalized advertising can go a long way in paid search, but it's important to use it in the right way.
Customer data is an integral part of personalized advertising, so start by collecting it. There are lots of ways to do this, but the most common ones involve data collection tools like Google Analytics or Bing Webmaster.
From there, use these tips to get the most out of personalized advertising in paid search.
Use AI To Streamline Your Ads
Search engines like Google offer machine learning to make it easier to create more personalized ads.
Google Ads offers a number of AI-driven tools, including the ability to auto-generate ad headlines and descriptions based on the data you've collected about your customers. You can also use machine learning to target similar audiences for your ads.
With AI assistance, you can help match your offer with consumer needs, helping give your business the edge over competitors.
AI can also help you find more high-performance keywords or remove low-performing ads.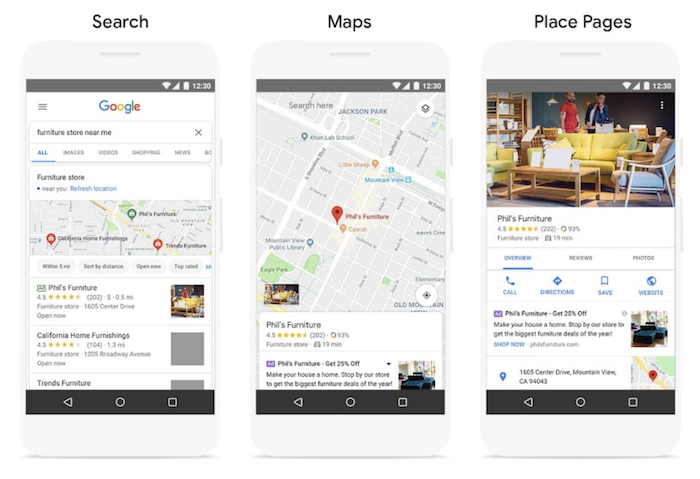 Create More Targeted Ads
Personalized advertising requires an understanding of who your customers are, where they live, and what they are looking for.
Google Ads allow you to create highly targeted ads based on a variety of factors, including:
demographics
location
interests and habits
past search behavior
returning customers
Consider the following example. If you own a restaurant in New York City near Central Park, your ad targeting should include keywords related to your location as well as those that will appeal to local customers who are looking for a place to eat.
In this example, the ad could include language such as "located in Central Park" or "New York City restaurant near Central Park."
The ads can get even more specific by targeting people who have recently searched for things like "dinner near me," "walking distance from my hotel," and "Central Park restaurants."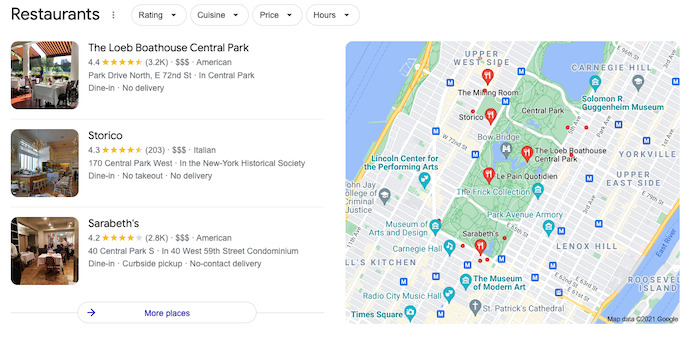 ​​Use Customer Match to Target Specific Customers
Once you have some customer data in hand, send that information into your Google Ad campaigns through Customer Match. This will allow you to target ads based on individual users' search behavior.
For example, you can use Customer Match to target ads at users who have purchased something from your site in the past 30 days.
This feature is especially helpful if you want to reach out to customers who are likely ready for another purchase.
Customer Match can also help you optimize your campaigns by adjusting ad bids based on past customer activity.
For example, you can set a bid adjustment to receive more ad exposure to customers who have viewed or purchased items in specific categories.
This feature is great for targeting ads based on what you know about your customer's interests and product preferences, helping you find potential new leads that fit within your existing target audience.
Other Customer Match features include:
showing personalized ads in Gmail inbox tabs based on customer data
targeting ads on YouTube segments that are similar to your own
using personalized ads on the Google Display Network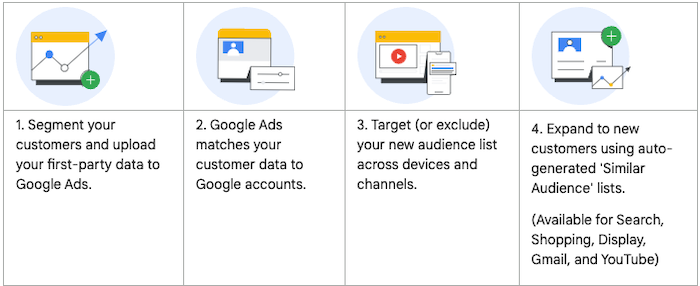 Use Dynamic Search Ads
Dynamic Search Ads match user search terms to your ad to help fill gaps in keyword-based campaigns.
When a customer's search is relevant to your product or service, Google will automatically show an ad for the most relevant page on your site that matches their search.
For example, this could be showing an ad for winter boots when a customer searches for "cold weather gear."
Dynamic ads also update as you make changes to your website. All headlines and landing page content are pulled automatically from your site, ensuring you always have the most up-to-date content and CTAs to drive new customer traffic.
This feature is great for advertisers who want the ability to manage ad campaigns on a daily basis and optimize based on changing business goals and priorities.
Use Retargeting Strategies
Another great use for personalized advertising is Dynamic Remarketing. You can target ads specifically at users who have visited your website but haven't made a purchase yet. This can be a great way to remind customers what they were interested in and nudge them towards completing a purchase.
Targeting returning customers is another great way to use personalized advertising. You can target people who have visited your website before or even those who have made a purchase from you in the past.
You can do this by including customer data in your remarketing lists. This could include things like email addresses, phone numbers, or even past purchase data.
When you target your ads to these customers, you can be sure they are more likely to convert because they have already shown an interest in your product or service.
Use Geotargeting
Geotargeting is a method of personalized advertising that allows you to target people based on their location. You can use this to target customers in a specific area, or even those who are visiting your city or town.
This is a great way to increase local sales and drive traffic to your physical store locations. It can also be used to target people who are traveling in your area.
In addition, geotargeting can be used to target people who are near your competitor's location.
For example, if you're one of many pizza restaurants in a neighborhood, you can use geotargeting to target customers who frequent your competitor's shop, and draw them to your own business.
Personalized Advertising for Paid Search: Frequently Asked Questions
Can search ads be personalized?
Yes, search ads can be personalized in a number of ways by using geotargeting, remarketing, location targeting, and Customer Match.
What is the benefit of personalized advertising?
Personalized advertising can result in increased sales and traffic to your physical store locations, as well as targeting people who are traveling in your area.
What are examples of personalized advertising in paid search?
Examples of personalized in paid search include ads that target specific locations, past customer behaviors such as abandoning a cart, or past customer interactions such as viewing a product or clicking on an ad.
How do I implement personalized advertising in paid search?
To establish the foundation for personalized ads, you must first set up goals and advanced segments within AdWords to determine which online behaviors indicate interest in your products and services.
Do personalized ads creep users out?
Personalized advertising has been shown to perform better with customers, as long as it is done correctly. The key to success with personalized ads is creating a balance between relevance and frequency, as well as being upfront about how and when data is being used.
P
Conclusion: Personalized Advertising for Paid Search
Personalized advertising can be a powerful tool for your paid search campaigns.
When done correctly, it can lead to improved click-through rates and conversions.
By setting up goals and advanced segments in Google Ads, you can create personalized ads that are relevant to your customers' interests.
Just be sure to be upfront about the kinds of information you are collecting from your customers, how it's being used, and why.
NP Digital has been helping businesses achieve their marketing and advertising goals since 2017. If you need help setting up your personalized ads or just want someone to bounce ideas off of, contact us today!
Have you found success with personalized advertising?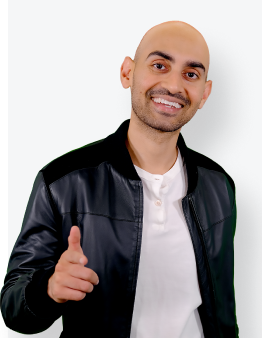 See How My Agency Can Drive More Traffic to Your Website
SEO - unlock more SEO traffic. See real results.
Content Marketing - our team creates epic content that will get shared, get links, and attract traffic.
Paid Media - effective paid strategies with clear ROI.
Are You Using Google Ads? Try Our FREE Ads Grader!
Stop wasting money and unlock the hidden potential of your advertising.
Discover the power of intentional advertising.
Reach your ideal target audience.
Maximize ad spend efficiency.