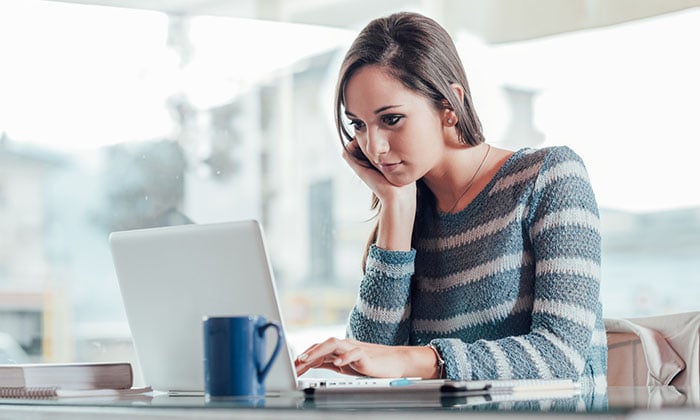 We live in the age of personal data.
In fact, personalization is sort of revolutionizing how we do business.
It's definitely changing the types of content we produce.
Companies like Facebook frequently gather consumer data to improve their offerings.
In a way, they're masters of personalization.
They understand that people want to see things that are relevant. I know I do.
If you sign-in to Facebook's website, their complicated news feed algorithm kicks in, scanning thousands of articles and posts for content that's the most relevant to you.
They gather a lot of information, but they use it all for a purpose.
Even the "Like" buttons collect data to improve their newsfeeds.
A lot of this data is also available to marketers. It's just that they don't know how to use it the way Facebook does.
According to Monetate, 95% of marketers don't know how to use that data to personalize, segment, or respond to customer needs.
About 60% of marketers also admit they struggle to personalize content in real time.
But personalization is a big deal for conversions.
Personalized emails get transaction rates that are six-times higher than generic emails, and emails with a personal subject line are 26% more likely to be opened.
So you want to be taking advantage of your data.
But if you're not sure how to do that just yet, don't worry.
I have some ideas.
Here are a few ways you can personalize your automated marketing campaigns.
1. Convert with a personalized homepage
You might think I would start with email personalization, but not yet. I'll get there.
There's one other area I want to talk about personalizing first.
Next to email campaigns, 58% of marketers say a website's homepage is the most personal experience someone can have with your brand.
So while I definitely want to talk about personalizing your email campaigns, I want to start here instead.
Your homepage is really the first step to getting a conversion.
Actually, it's the first step to getting what marketers call a micro conversion.
The idea is that users don't go to your website with the intent to buy. They have to take smaller steps to get there first.
Your homepage is full of these smaller steps.
These micro conversions might include clicking your CTA, or signing up for an email newsletter, or adding a product to a cart.
It's not the final sale (a macro conversion is), but it's still a buy-in of sorts.
Digital marketer Kalki Gillespie argues that there's a step before a micro conversion happens called "MICRO-micro conversions."
This is the step that makes the user think, "I want to click that button."
It's the psychology before the micro conversion, and it's where personalization comes into play.
Personalization puts the most relevant information at the forefront.
In one case study, Cara Harshman personalized four different versions of Optimizely's homepage for different segmented audiences.
Here's the original homepage: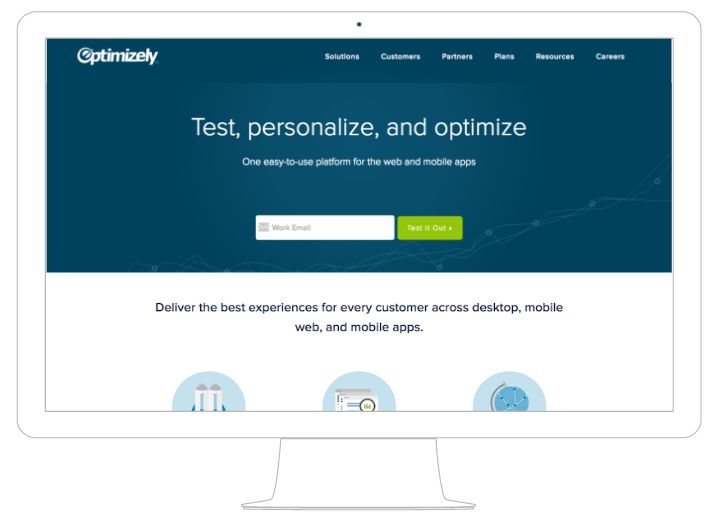 And here are the four redesigned homepages:
She selected four groups: shoppers from Target, late-night shoppers, visitors from the travel industry, and visitors from Microsoft.
She then created unique experiences for each audience that led to different micro conversions.
She tested a lot of different versions and tracked their metrics over several weeks.
She noticed they were receiving some positive feedback from their users, which she took as a good sign.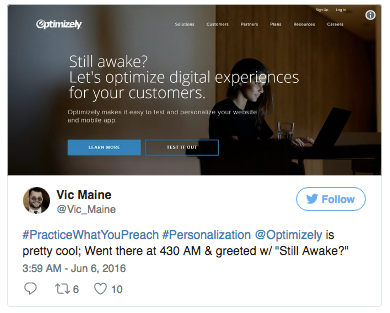 Once all the tests were finished and they looked at the results, it was pretty awe inspiring.
They saw a 1.5% increase in engagement, a 113% increase in overall conversions, and a 117% increase in micro conversions on their "Test it Out" CTA (to start a free account).
Amazing, right?
By personalizing the homepage to unique visitors, she was able to tailor the conversion experience and increase both micro and macro conversions.
This goes to show that if you want to start harnessing personalization, start at "home."
Create unique content for your homepage that might speak to different audience segments.
This will allow you to tap into your audience's needs before they ever click your CTA.
2. Segment your sign-up forms
So you have a super-personalized homepage that leads people to make a micro conversion.
Let's say they're ready to sign up for your email newsletter. Cool.
But what if I told you that you could personalize your micro conversions, too?
It's true. You can personalize your email sign-up forms.
Some companies will secretly segment forms based on job title or company.
Take this example from Segment: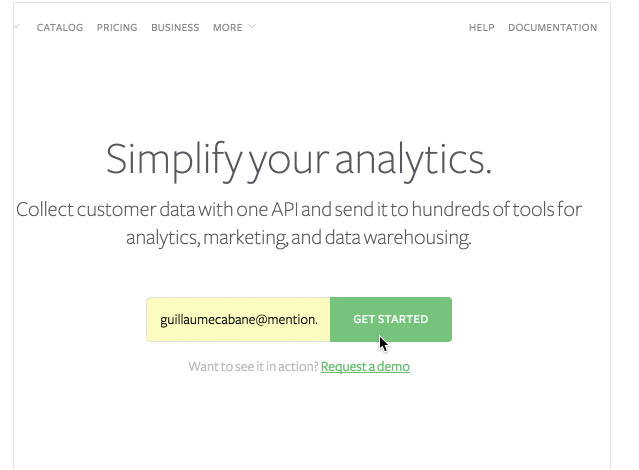 At first, it just seems like a normal opt-in form, but that's where things get interesting.
Once you've clicked the "Get Started" button, it brings you to another section where you're asked to give a little more detail.
Behind the scenes, Segment is gathering more data to find relevant content.
At the bottom of the new section, you can choose whether or not to sign up for yourself or your company.
If you sign up for your company, you will see something like this: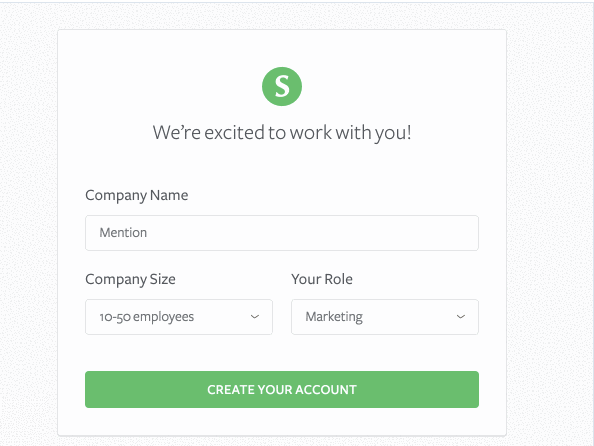 On the back end of Segment's site, this triggers an automated response based on the segment (individual or company, job title, etc.) the user selected.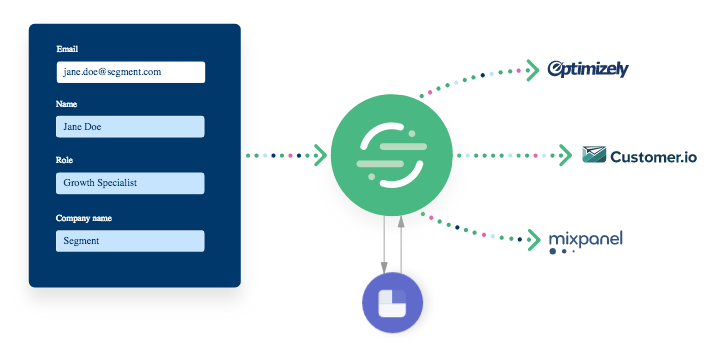 Users are automatically sent content relevant to the industry, role, company size, and a few more demographics based on how they responded.
It's pretty ingenious, really.
Now the person on the receiving end only gets content relevant to their interests.
You can do this for almost any audience segment.
For example, clothing retailers might send personalized emails based on gender.
Or you might choose to segment based on:
Geographic location
Age
Interests
Behavioral data such as customer vs. prospect
Transactional data like past purchases or particular plan
You can also integrate your forms with your CRM for even better personalization.
You can use data from your CRM to create separate, targeted email lists.
Campaign Monitor used data from Salesforce to determine the best times of day to send their emails.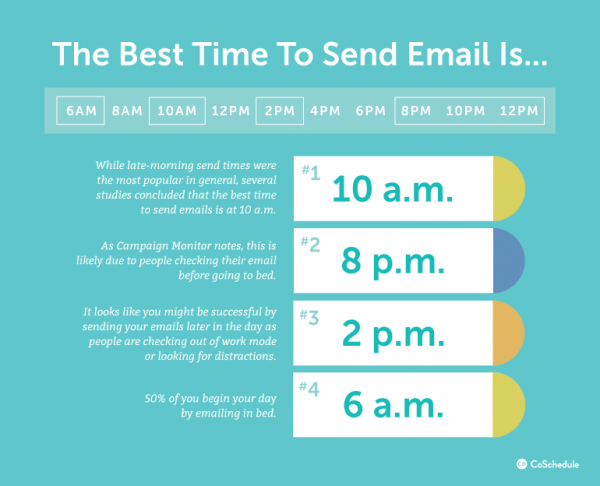 They combined this with location data to send emails strategically throughout different time zones.
This allowed them to target audiences during the best times of day, no matter where they were in the world.
After all, 10 a.m. in Seattle isn't the same as 10 a.m. in Seoul.
Segmenting your audience before they even receive an email from you can help improve your click-through and open rates.
You can personalize content more precisely, improving conversions in the process.
Depending on the type of software running your forms, you should be able to integrate this with your CRM and website for a smooth workflow.
You can also add this feature to a user profile (if you have one) to allow people to adjust their settings and their content as needed.
This adds another level of personalization that can improve retention over time.
People love being in control of their content.
3. Optimize your segmented campaigns
 Once you have someone's email address and you've segmented it into the proper list, now the work begins.
Now you have to create and curate content specifically for that segment.
 That starts with an understanding of what type of content each segment needs.
New subscribers, for instance, probably want information on how to get started with your service.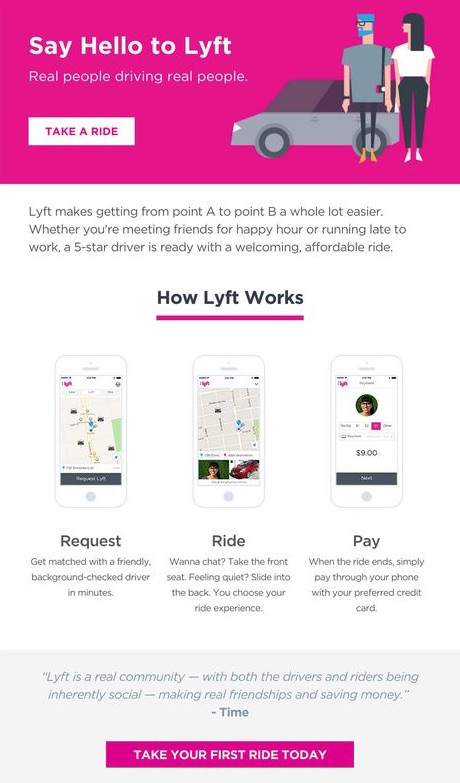 It's likely they may already know what to do next, but if you have a SaaS company or another type of software, there may be confusion involved.
Offering an explanation email is a great way to answer customer questions while still engaging them personally.
You could also send email reminders for them to finish setting up an account.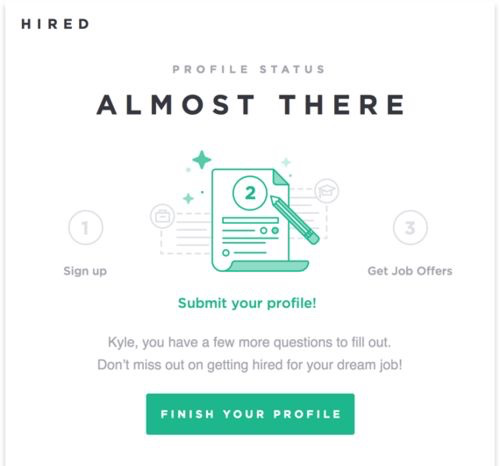 You might consider having this triggered by certain behaviors, like if they haven't finished their account setup in a certain amount of time.
This will keep them moving through the conversion process.
If someone signed up for a campaign based on interest, they might want content about that interest only.
In which case, you might send a triggered email if they unsubscribe from your campaign.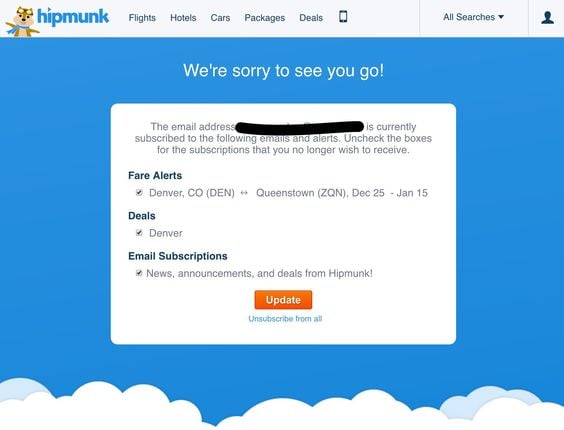 This allows you to recapture that subscriber, or, at the very least, understand why they left.
If you're segmenting by location, you might send emails to specific events or conferences.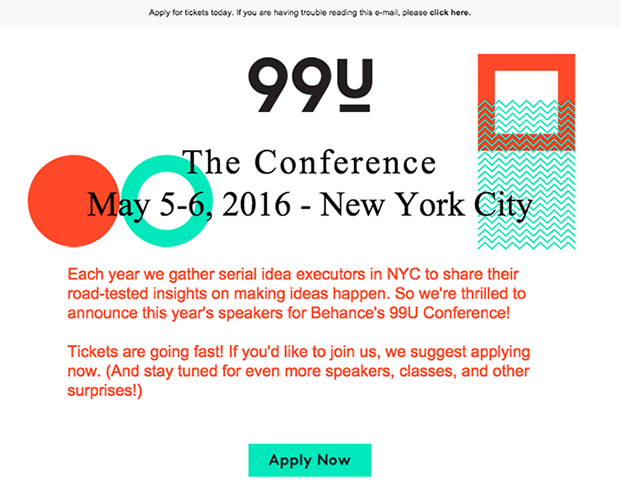 You might also choose to segment based on inactivity.
Companies often send triggered emails when customers haven't interacted in some way over a set period of time.
Facebook, for example, will send you an email if you haven't logged in for five days.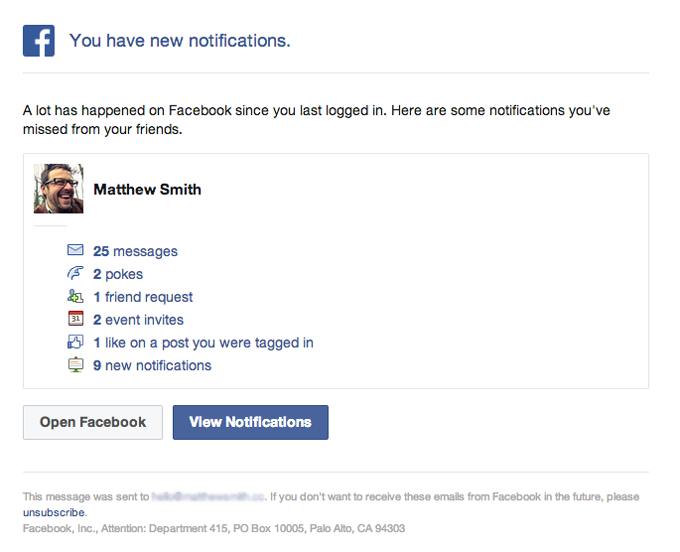 The Proctor Gallagher Institute segments subscribers by determining who opted in for a free coaching appointment, but hasn't followed through within a two-week period.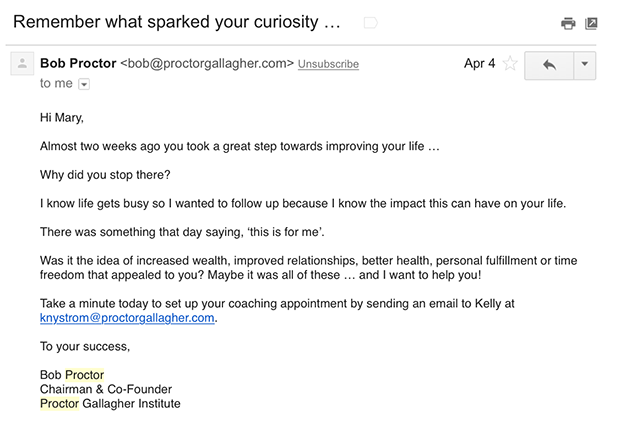 Triggered emails like this are particularly good for segmentation because they have a 152% higher open rate compared to non-segmented emails.
When choosing content to develop for each segment, Mike Fishbein suggests researching four key areas:
Relationship and access – Who are your existing customer segments? What sort of conversions or micro conversions do they already make? What content have they told you they want to see?
Passion – Which customer segments do you enjoy creating content for the most? What content can you automate (not have to touch at all) and what content do you not mind curating a bit (newsletters, etc.)?
Propensity to buy – How likely is someone from a segment to complete a macro conversion (final purchase)? What content will likely get them to make this purchasing decision? Where in the funnel are they, and how can you move them forward?
Market size – How big is the segment? Is it worth creating a lot of content for (lead magnets, newsletters, etc.) or would a simple, short automated message do? Can they fit into another segment?
These things will determine the type of automation you include.
A simple, automated welcome email, for example, only needs to be created once, while a newsletter or special offer might require more effort.
4. Personalize your emails with psychographics
There are other ways you can add personalization to your emails that will impact your campaign success.
An email with a personalized subject line is 26% more likely to be opened, for example.
Some 74% of marketers say that the small elements of personalization increase customer engagement.
You want to make personalization natural.
Here's a great example from Converse that does subject-line personalization well:
This works even though the name isn't in the email itself. The subject knows the email is for him and that it's not just spam.
You could also include it in the email if someone is already expecting to receive an email from you, like this example from Sephora: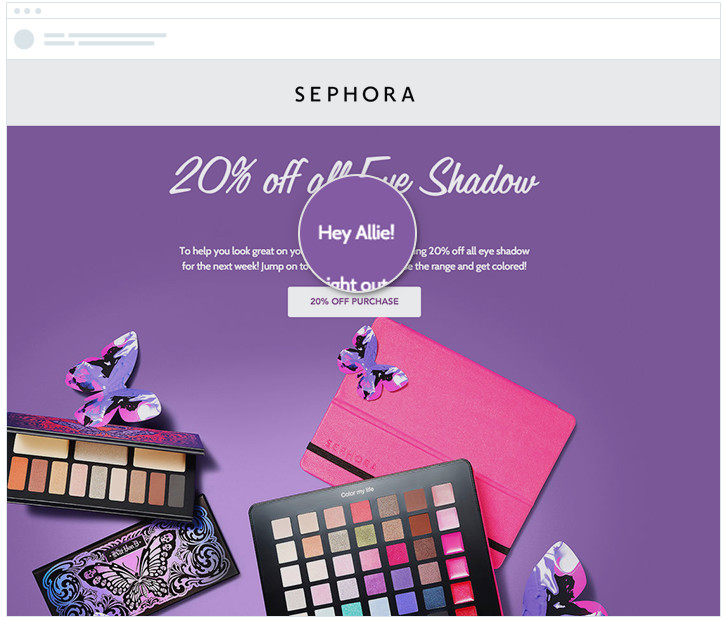 The email already seems targeted, so this still works.
Other demographics might work well for personalization, like age or gender.
Take this example of a male-targeted, abandoned-cart email from Dollar Shave Club: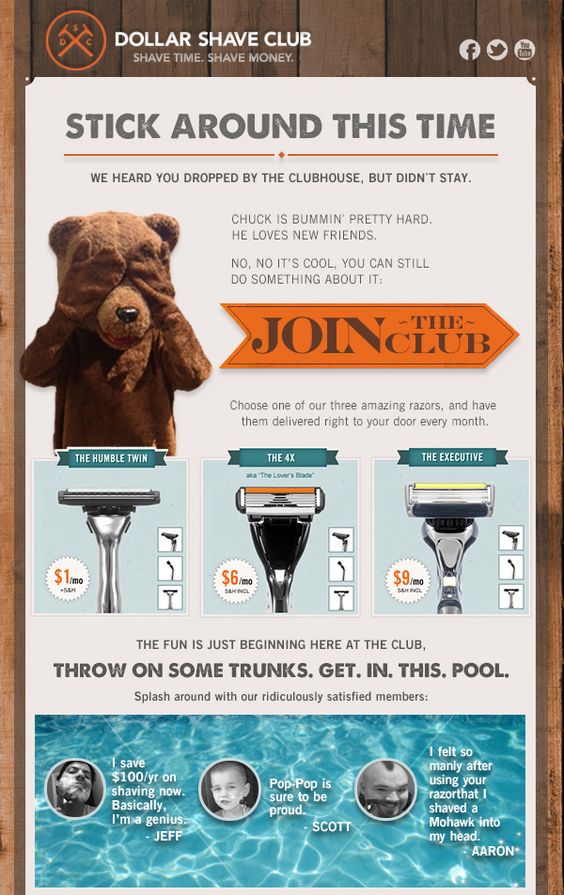 While it doesn't specify that it's for men, you can see the testimonials at the bottom are all from men (and one small child, I guess).
Compare that to one of their generic automated messages: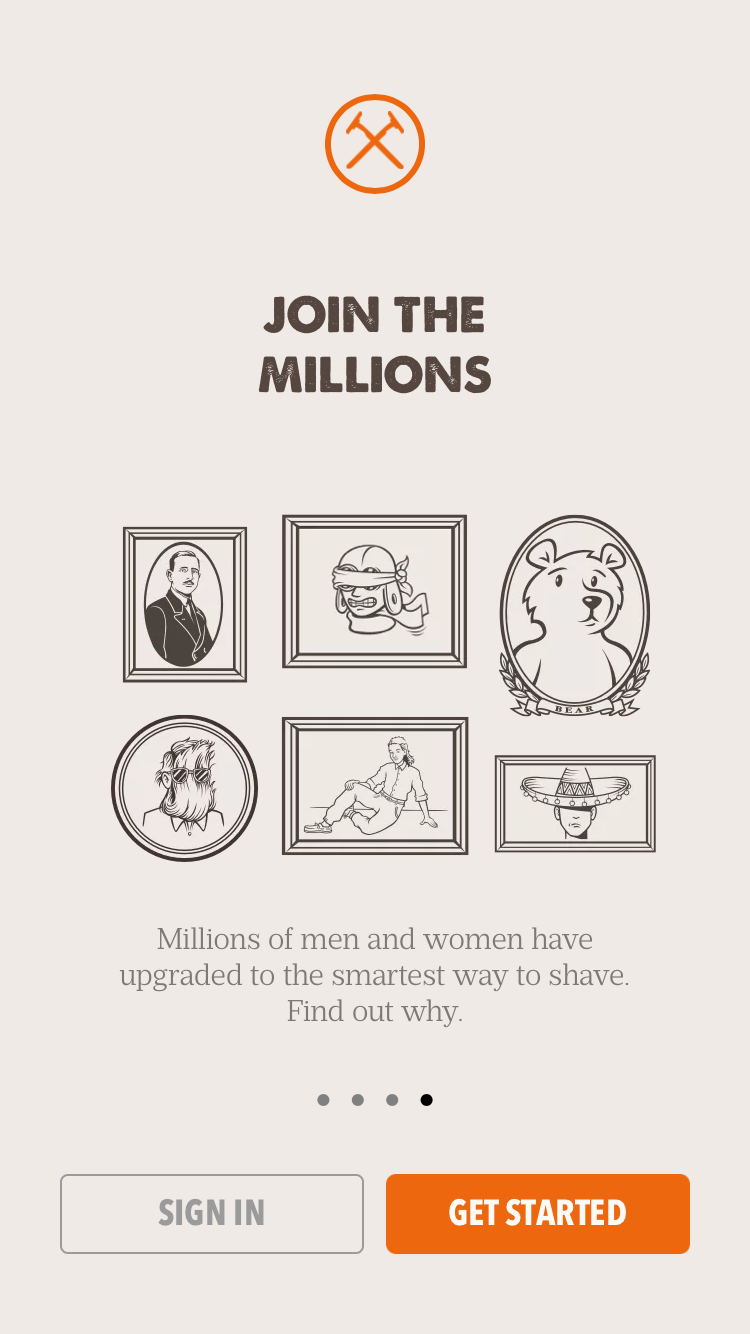 You can see there's a difference in the marketing, branding, look, and feel of the emails.
Personalizing based on demographics is good, but sometimes you want to be careful with assumptions.
Amy Saunders suggests using psychographic data instead of demographics so you avoid making wrong assumptions about your audience.
Psychographics include other variables that might affect your demographic data.
Per Amy's example in the link above, if you sold candles, you might look to your demographics to see that a 25-year-old woman and a 60-year-old woman both bought the same candle.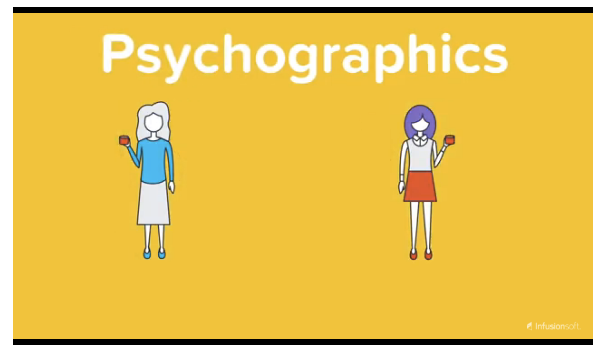 Using psychographics, you could narrow this down further.
You might see that some women are buying candles to use in home decorating, while others are using them to relax.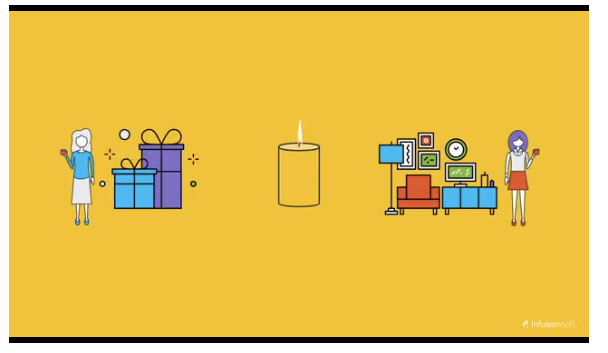 So you might use those psychographics to create a personalized email like this: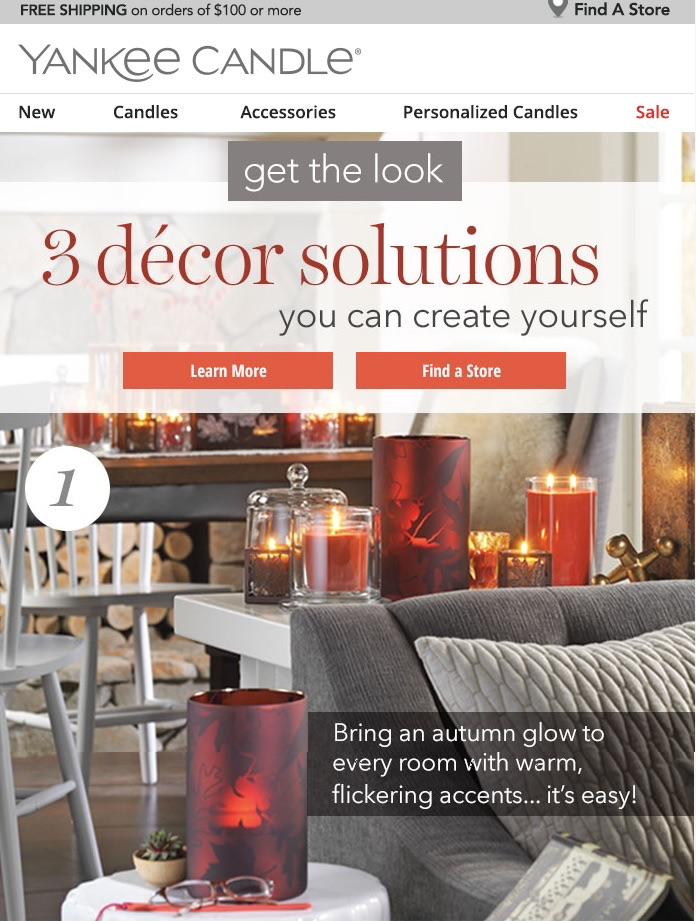 This gives you better insight into the "why" behind the conversion, not just the what.
You can then use this data to further segment and personalize your emails over time, creating highly-curated content: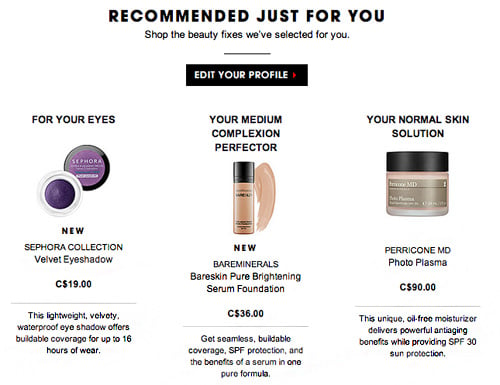 This allows you to create automated content that feels hand picked for the individual.
It's a great way to show that you care about your customers.
In turn, they will be more willing to show you some love back.
5. Use dynamic content to personalize email designs
If you really want to master personalization, you can also use dynamic content to change your email design.
Let's say you had a group that was interested in dogs. You might send an email that looks like this: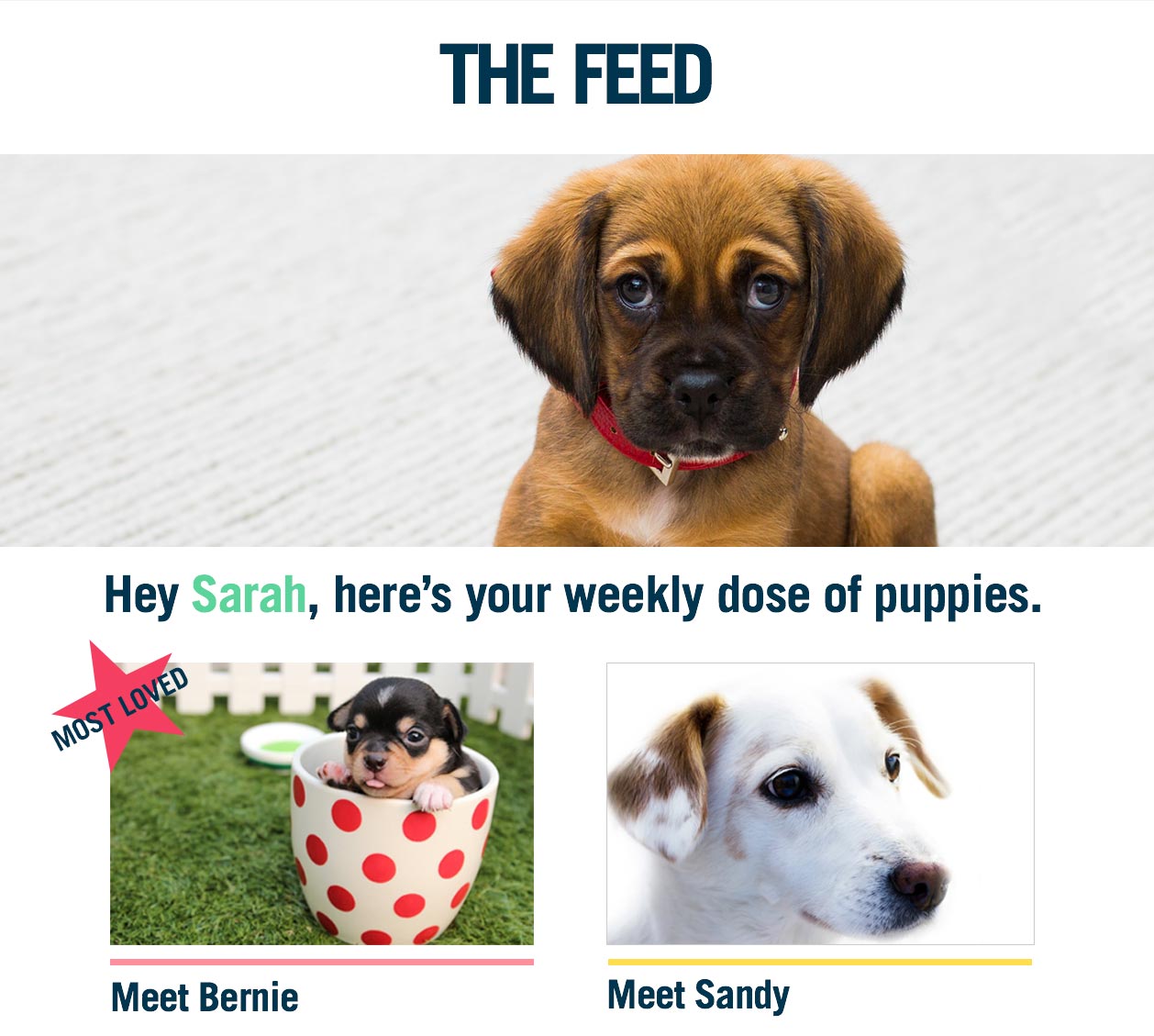 While sending the same email to your cat lovers that looks like this: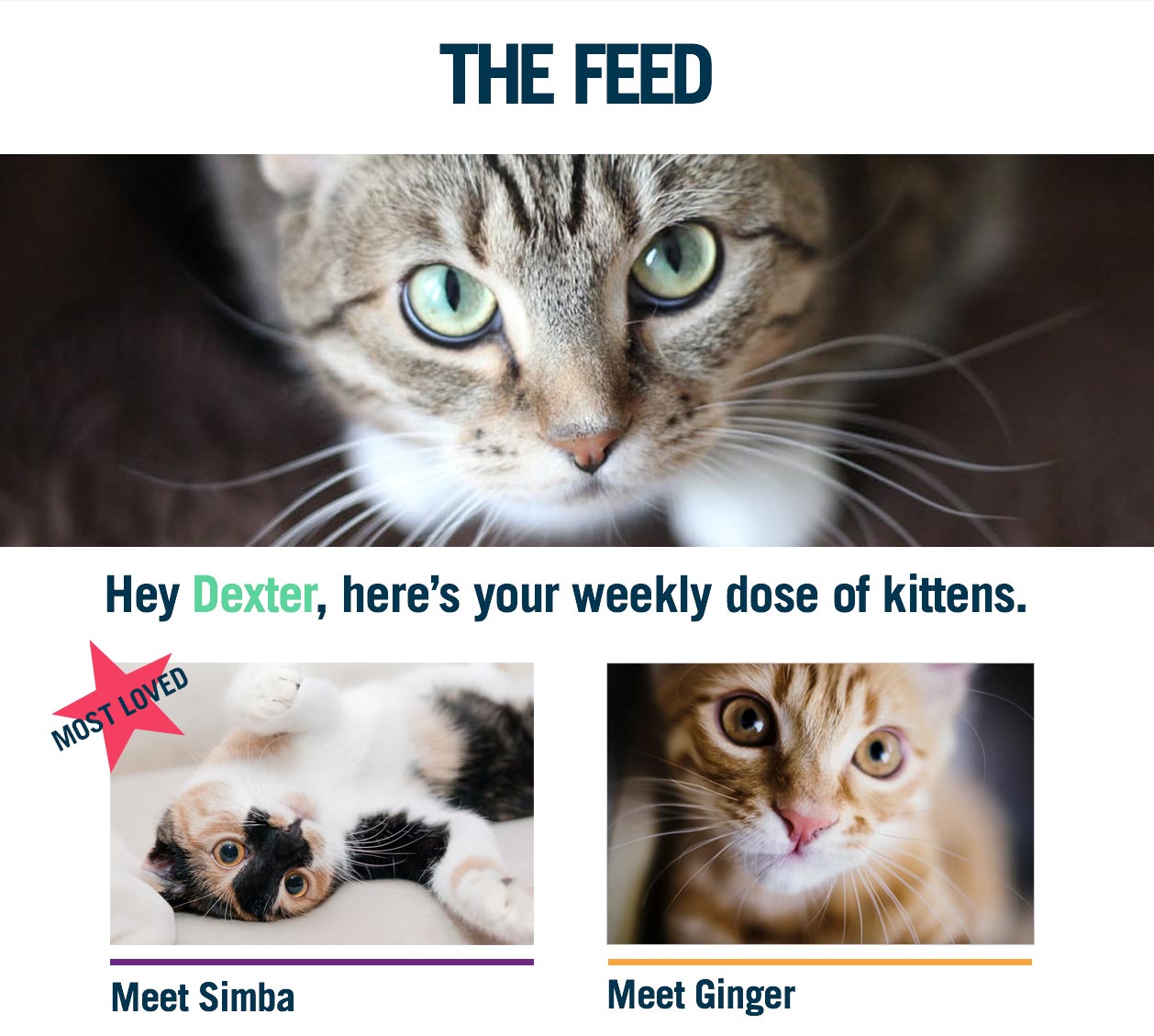 It's essentially the same email, but with different images and themes.
Yet, both are automated.
Dynamic content allows you to send a unique message to each recipient based on the data you collect, either from your CMS or an email form (or whatever).
If you segmented based on purchase cycle, for instance, you might send an email to a non-VIP asking them to join.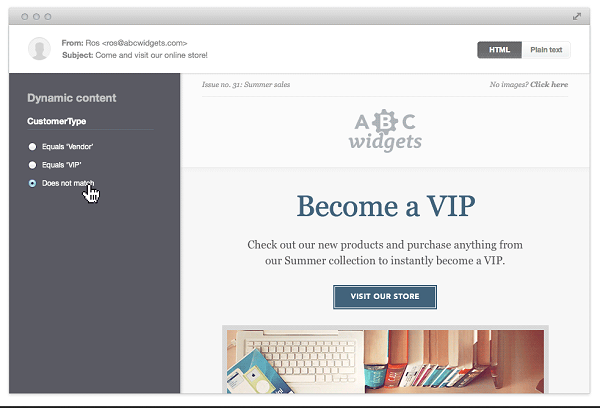 And a different one to your VIPs asking them for a referral.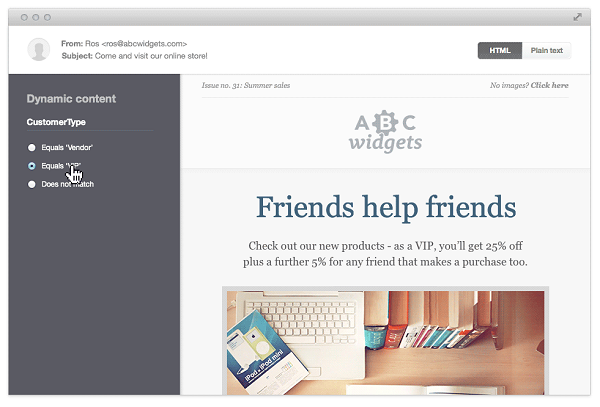 Both audiences get something relevant to their needs, yet the email changes automatically.
Most marketers assume that personalization has to be a time-consuming task, but with today's technology, it's simply not true.
In fact, 75% of marketers consider dynamic content a highly important marketing goal because of the time saved.
Running company Brooks made a name for themselves using dynamic emails based on the weather in the recipient's location.
Users in hot weather were shown different images, text, and CTAs than those in rainy or cool weather.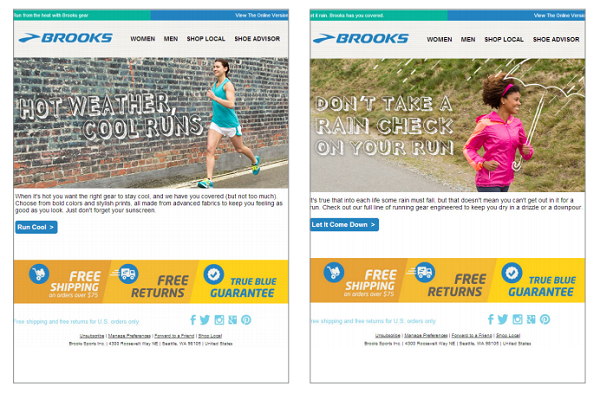 This is a really unique form of personalization that many companies have not taken advantage of.
It's a great way to combine a lot of the other personalization factors that I've already mentioned.
You could segment based on age: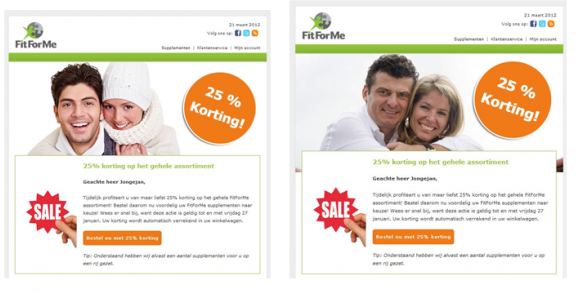 Or gender: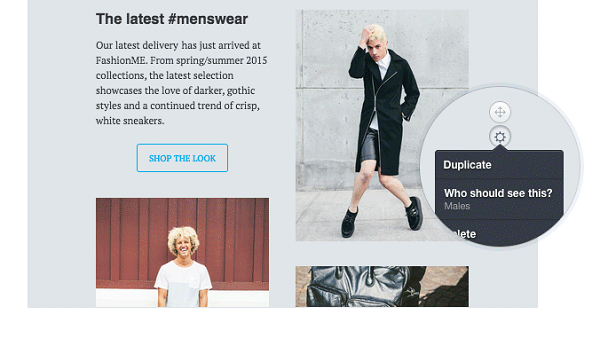 Or any number of other demographics (or psychographics).
It opens up a lot of doors to create super-targeted content that will move customers through the sales funnel much faster.
And the best part is that it's all automated using dynamic content.
Set it and forget it.
It goes to show that you can create totally personalized experiences without spending a lot of time or energy.
Conclusion
Automation is awesome. Personalization is awesome.
Put them together and you have a super-packed marketing strategy. More importantly, you have a strategy that converts.
Creating personalized and automated email campaigns isn't as hard as you might think.
One thing you have to keep in mind is that you need the right tool for the job.
When looking for email automation software, look for ones that give you the type of flexibility to segment, personalize, and use dynamic content.
That way you can create campaigns that have the type of ROI you really want to see.
You should be able to create campaigns without having to spend every waking hour writing and designing them, too.
So pick something that gives you a lot of freedom to do what you want.
And then have fun.
What brands do you feel do a good job personalizing their emails?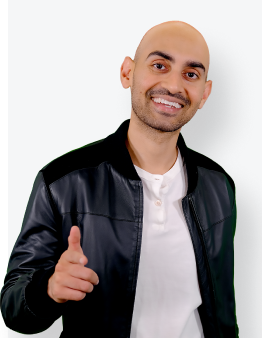 See How My Agency Can Drive More Traffic to Your Website
SEO - unlock more SEO traffic. See real results.
Content Marketing - our team creates epic content that will get shared, get links, and attract traffic.
Paid Media - effective paid strategies with clear ROI.