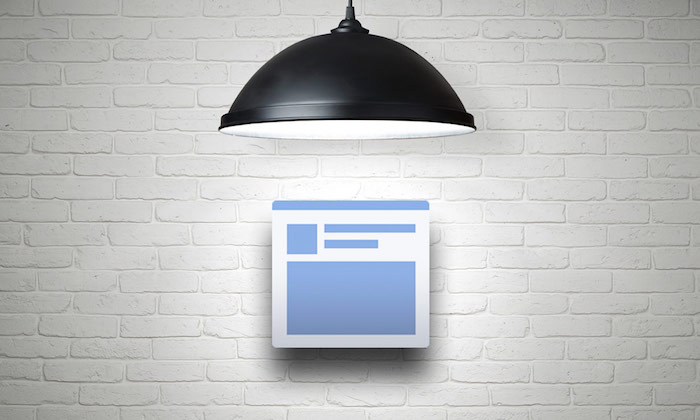 If you're still boosting Facebook posts, you're doing it wrong.
It's not that those are terrible.
It's just that there are so many other better options out there.
Facebook ads can get tricky because there's a ton of variables on each and every campaign. It doesn't help that Facebook's constantly rolling out more updates and improvements.
The good news is that many of these new Facebook ad types are game changers if you know what you're doing and how to use them each properly.
In this article, I'm going to unveil five options that can drastically improve the ROI you're seeing.
I'll even show you how to combine several of these techniques, using them together to add new layers of context to predict exactly what your customers want to see (and when they want to see it).
Ready to get started? Here goes.
1. Facebook Page Engagement Audiences
Ideally, the majority of your money should be spent on custom audiences inside Facebook.
There's only one potential issue: Using these can often limit your results initially.
Huh?! How does that make sense?
Custom audiences require that you have a large audience. So you'll need at least a thousand or two on the low end before you are able to see some significant results.
Think about what that means if you're using a custom audience based on your website traffic or email leads. (Hint: It means you need tons of traffic before ever being able to use them.)
That's not always realistic for some B2B companies, for example, who only need to see a few big contracts to be profitable. They might never hit that thousand visitors a day mark (or at least, it might take awhile).
But that's where this new custom audience option is a game changer.
Step #1. Start by selecting "Engagement" to display a list of your brand new targeting options.
Step #2. Next, you'll see that you can create a new custom audience based on everything from video views to your Facebook Page and even Instagram business profile.
Let's click on "Facebook Page" to make a list of people who have interacted with your Facebook posts or page.
Step #3. Now you can select the action or trigger that places people on this new list.
For example, you can now select people that:
Have engaged with specific pages or posts on your page.
Have clicked on your CTA button (showing interest in checking out your brand)
Or have even sent you a message and saved posts.
If you're just looking to reach the widest audience possible at this point, go ahead and select the default "Everyone who engaged with your Page."
Keep this example in mind going forward because we're going to return to it a few times to add new layers to other campaigns.
2. Canvas Ads
Canvas ads are full-screen advertisements designed to captivate users with beautiful video, images, maps, and other interactive features on your mobile device.
Here is an example of what a Canvas ad looks like:
Since 54 percent of Facebook's users are on mobile, these ads have the potential to reach millions – and hold their attention.
AdWeek reported in 2016 that the average view time of these ads was a whopping 31 seconds.
Think about that for a moment.
Most people won't watch a 30-second commercial on TV. Online, you're lucky if someone glances over at your banner ad while trying to continue reading an article.
So 31 seconds, online, is like an eternity.
And best of all, over half of these ads were created in ten minutes or less.
There's no additional cost to create these ads. I'll show you in a second how to select them when you're creating any other new ad.
The final advantage of Canvas ads is that they rely on Facebook's Instant architecture. So there's zero lag to load each interactive ad. That's critical considering the vast majority of mobile pages load too slowly.
For example, if you tried using ads to send people to your own website directly, you run the risk of them bouncing immediately when it takes too long to load. And Google's new page speed benchmark report found that almost every single website takes too long to load.
In comparison, Canvas ads (using Facebook Instant) will load complex videos and details in fractions of a second.
Here is an example of how what an ecommerce canvas ad looks like: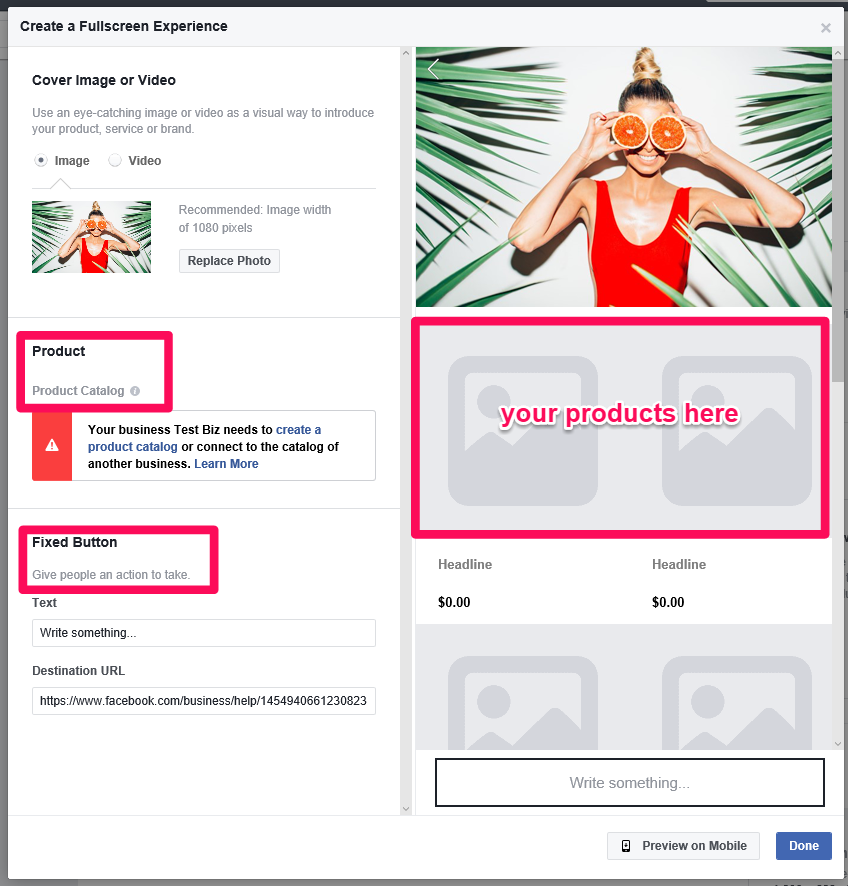 On the left-hand side, you can connect your product catalog which will load directly in the middle of the ad. Then you can add a custom CTA button below.
All you have to do is go into the Facebook Ad Manager and select Canvas ads under "ad format." You can even turn carousel ads into Canvas ads to get up-and-running within minutes.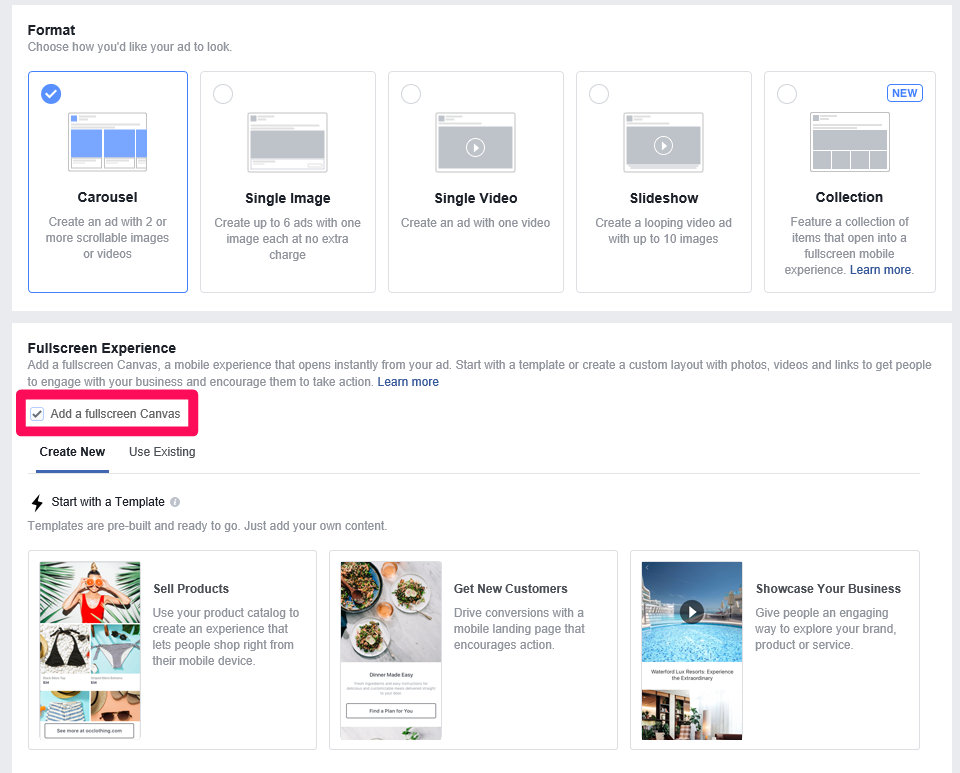 The carousel feature allows you to show more of an ad than would normally fit on the screen, with the capacity for up to ten videos or photos in a single ad.
Each carousel 'card' can also be linked to a different landing page, so you could theoretically advertise 10 different products with one canvas ad using this feature.
JewelScent saw a 3x decrease in the cost per click with carousel ads over link ads, along with three times the return, too.
After selecting the Canvas ad, you can copy an existing template to work off (or create your own custom one). For example, here's what a template looks like if you need a head start:
You can also target your new canvas ads to Facebook users who have opened or interacted with your previous Canvas campaigns in the past.
3. Lead Ads
The typical way to convert users from Facebook is to run an ad with a lead magnet offer to people who already have some passing familiarity with who you are (like previous website visitors).
Here's what one of those ads would look like: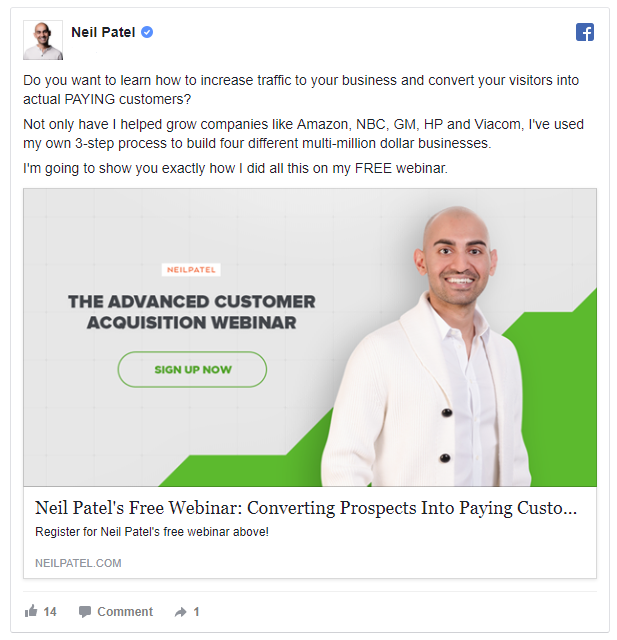 And the goal would be to send the people who click on this ad to a landing page like this webinar one:
Easy enough, right?!
Notice the catchy headline that matches the content of the page, eye-catching graphics, and short yet simple post that accompanies the landing page ad.
But there are two problems with this approach.
Making people jump from Facebook to a landing page and then filling out a form introduces more friction into the conversion process. In other words, the more steps that you require, the greater likelihood that someone will bounce before completing everything.
And that multi-step problem is especially difficult on mobile devices, presenting an awkward user experience on tiny screens that might take people outside of an app, fill out a detailed form while they're on-the-go, etc.
So this clunky conversion process isn't always ideal (especially for mobile users, which is now the majority of Facebook users).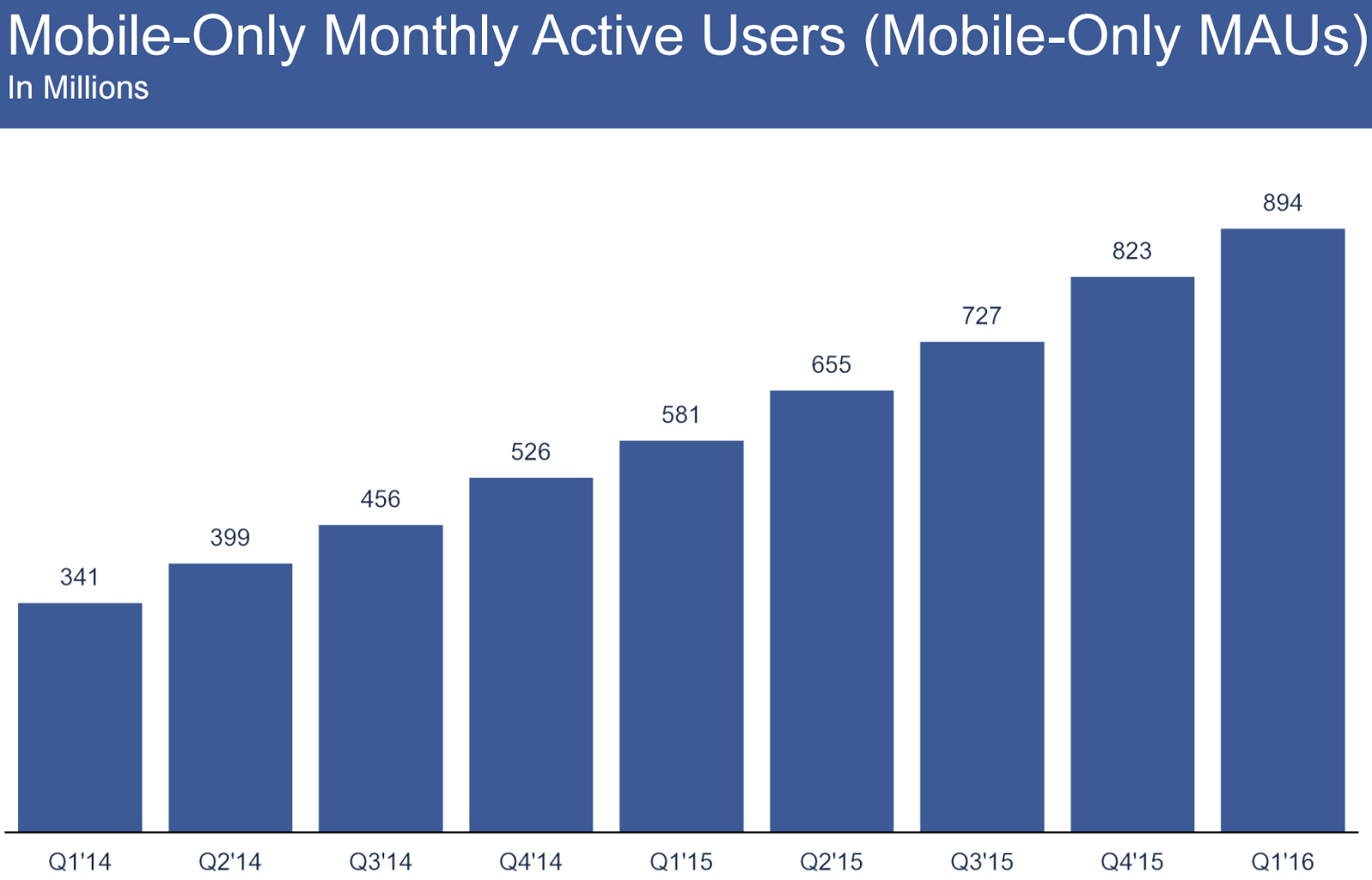 Thankfully, Facebook has recognized these challenges and provided us with a simple alternative: Lead Ads.
And they're already a hit with many advertisers like René Fielder who's the Marketing Director at Sona Med Spa.
Lead ads have driven robust volume while maintaining exceptionally low acquisition costs—up to 50% less than comparable ad platforms. We are incredibly excited to continue scaling with this product.
Shortly after this new ad unit debuted, AdEspresso ran an experiment comparing the conversions between your typical landing page ad and this new offering. While the landing page style ad performed better on desktops, they were able to generate a 67% conversion rate with Lead Ads.
Here's how these new Lead Ads work.
Someone clicks on your ad unit, and a simple screen pops up (instead of being thrown to a new page outside of Facebook).
Confirm which email and name you'd like to send over to the advertiser and then click "Submit." That's it!
Best of all, you can combine this step with previous ones (like custom audiences). So let's say someone shows intent by clicking on this lead ad, but then doesn't actually submit their information.
You can now retarget those users to bring them back until they do end up converting!
Here's how to add this bonus step.
Step #1. Head back over to the custom audience section and click on "Engagement" as you did for the first step.
Step #2. Now click on "Lead Form" to create a list of users who have opened (or previously converted).
Step #3. Next, select your targeting criteria.
For example, you can retarget form submissions with an ad for another more expensive offer. While you can follow up with those, who clicked but didn't submit with another one!
You can also select when those interactions took place. So someone who just interacted with your lead form in the last 30-90 days will be more receptive to new offers than those 180+ days ago (who probably don't even remember much about you).
Still with me so far? Good. Now let's create a new lead ad.
Step #4. From the Ad Manager, select "Lead Generation" as your campaign objective.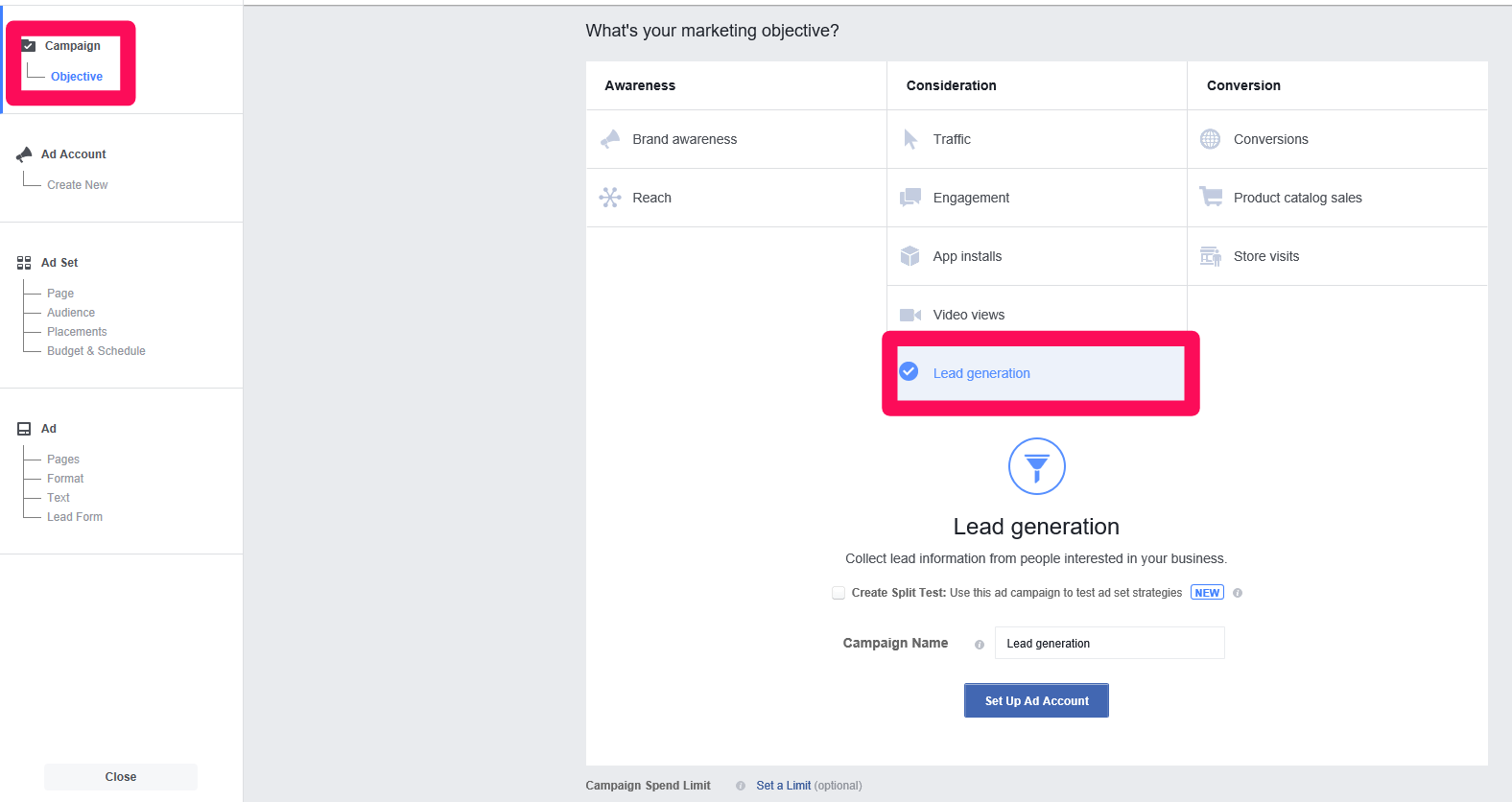 Step #5. Then you can select Lead Form to setup your new ad unit.
Pretty easy, right?
4. Custom Video View Audiences
It's going to take a few tries before you can get someone to buy your expensive products and services.
They need to learn more about you, feel confident that you can solve their problem, and then compare you with a few alternatives before signing up.
That means Lead Ads (and most conversion-based Facebook ads) work the best with previously 'warmed up' audiences who're at the right step in the customer journey.
But that begs the question.
How are you supposed to 'warm people up' in the first place? How can you increase the number of people who know who you are?
Today one of your best bets is video ads.
Market research firm KPCB predicts that online video will make up for 74% of all online traffic in the very near future.
So creating and advertising your videos on Facebook to reach new audiences is a no-brainer.
Instead, let's kick things up a notch and add another new twist: Creating custom audiences of people who've viewed your Facebook videos.
Here's how to do this.
Step #1. From the custom audience screen, choose "Engagement" once again to target people who've interacted with your Facebook Page in some capacity.

Step #2. Now you're going to select "Video" to zero-in on the people who have watched your video recently.
Now, this is where the fun starts.
Step #3. Select your targeting criteria for video viewers.
You can select an audience size based on the length that someone has viewed your video. For example, if you only choose three seconds, your audience will be larger (but a little less engaged).
Now compare that to someone who has viewed it for 75%. This audience will be minuscule in comparison but also extremely engaged with your content.
Go ahead and shoot for a happy medium somewhere in the middle to start with.
For example, Facebook marketing expert Andrea Vahl likes 10-second views because it balances audience engagement with your budget.
She says this allows her to build an audience of 1000 views for as little as $10-20!
Facebook ad guru Jon Loomer confirms these extremely low costs, chiming in:
"While it may cost $.20 – $.50 or more for a website click from cold traffic, video views are lighter actions. A single view may cost pennies (or a fraction of a penny)."
Now I can definitely afford fractions of a penny and so can you.
5. Page-Based Custom Audiences
Facebook users might not have the same killer intent that people do on Google that makes AdWords convert so successfully.
But they do have something else: Custom audiences.
These allow you to create dynamic lists of people based on where they're at in your funnel. So if you do it right, you should know exactly who they are and what they're interested in to increase conversions.
One of the most popular custom audience options is to target your website traffic. Your pixel picks them up, and you can then retarget them on Facebook with ads to get them to come back.
The trick is knowing what, exactly, to use as the hook for your ad creative.
Facebook recently made this easier by giving you more control over which specific website visitors you'd like to track.
Now, you can zero-in on visitors who hit specific pages on your site and use that as a signal for intent. For example, if someone views your Pricing and Case Study pages on the same visit, you can be pretty sure they're checking you out and interested in what you've got to sell them.
Here's a scenario where this comes in handy.
A second ago we just spoke about Jon Loomer. He has two primary audiences that read his blog:
Facebook Advertisers
Entrepreneurs
While there might be some overlap between those two groups, they're otherwise two distinct audiences with different preferences.
As a result, Jon sells them different products and even creates blog posts for each one's unique interests.
The reason is that one ad targeting the hardcore Facebook advertisers, like this borderline nerdy one about geography targeting issues…
… will not resonate at all with the entrepreneur-focused crowd who may not like the same technical topics, like this:
Many businesses have this problem when you're selling multiple products to different segments or personas.
But Jon uses a clever shortcut to keep his advertising straight.
For example, instead of just blindly targeting all website visitors with a custom audience, he narrows it down to a specific blog post category. In this example below, he's using "entrepreneur" in the blog post URL:
Now he can target offers and products to the right crowd without wasting money advertising stuff to people who could care less.
You can also do this with the WordPress Pixel Caffeine plugin by selecting a post category, tag, or even custom field.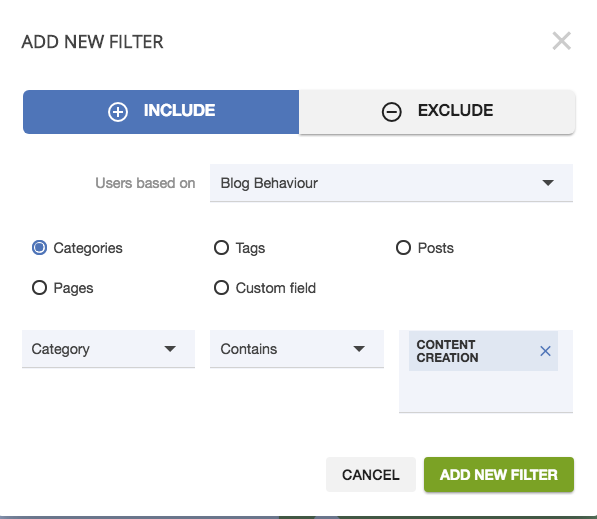 You can also use this technique to help segment your audience based on the pages they view.
For example, managed WordPress hosting company Kinsta has some customers who're interested in "Enterprise WordPress Hosting."
And then others who are interested in "WooCommerce Hosting."
Not only are these people different, but the level of service they need from Kinsta is completely different as well.
Enterprise customers would need to be able to handle high volume and 24/7, lighting fast support. While typically smaller ecommerce shops use WooCommerce, so they'd need something stable that's multilingual, works well with payment gateways, etc.
Conclusion
There's a learning curve when trying to master Facebook ads.
That's why many people never make it past the basics, unfortunately.
But that's a shame, because you can often find the best results by using these advanced techniques that other people aren't using.
Creating new ads with Facebook Page engagement, Canvas, Lead Ads, video views, and page-specific audiences allow you to laser target campaigns across every single step of the buyer's journey.
That means no matter which stage someone is in, or even if they've ever heard of you, there's a perfect Facebook ad type for the job.
The trick is knowing how and where to find them.
What's your favorite, go-to Facebook ad type?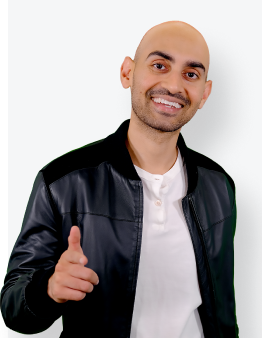 See How My Agency Can Drive More Traffic to Your Website
SEO - unlock more SEO traffic. See real results.
Content Marketing - our team creates epic content that will get shared, get links, and attract traffic.
Paid Media - effective paid strategies with clear ROI.
Are You Using Google Ads? Try Our FREE Ads Grader!
Stop wasting money and unlock the hidden potential of your advertising.
Discover the power of intentional advertising.
Reach your ideal target audience.
Maximize ad spend efficiency.