Companies have long sought to get their products in the hands of influential people.
By associating your brand with the right trendsetters, it leaks into the culture and becomes a household name.
It's called influencer marketing.
The idea behind it is simple — you partner with trusted people in the community who have large platforms that can promote your brand.
These people can convince their social media followers to emulate them by purchasing your products.
I'm going to teach you how and why to get started.
Back in 2015, over 84% of companies surveyed were working on influencer marketing projects.
The State of Influencer Marketing (a 2017 survey of 170 marketers by influencer marketing agency Linqia) shows that while 94% of brands consider working with influencers to be a success, 78% are still working on ways to quantify that success.
Quantifiable data is the key to successful marketing.
In the modern age of mobile devices and social media, influencers should be easier to quantify than in the pre-Internet days.
Surely, a large number of followers and likes on Instagram, Twitter, and Snapchat is a good sign.
But there's a risk.
Fake social media followings have become too commonplace these days. There are even vending machines in Russian malls selling fake Instagram likes.
Adding to the confusion, the FTC cracked down on influencer marketers in April of 2017.
Warning letters were issued to top social media influencers advising them to disclose brand relationships clearly when endorsing or promoting products.
They even went so far as to specify that it's not enough to bury that disclosure in a string of hashtags.
Here's the letter if you'd like to read it for yourself.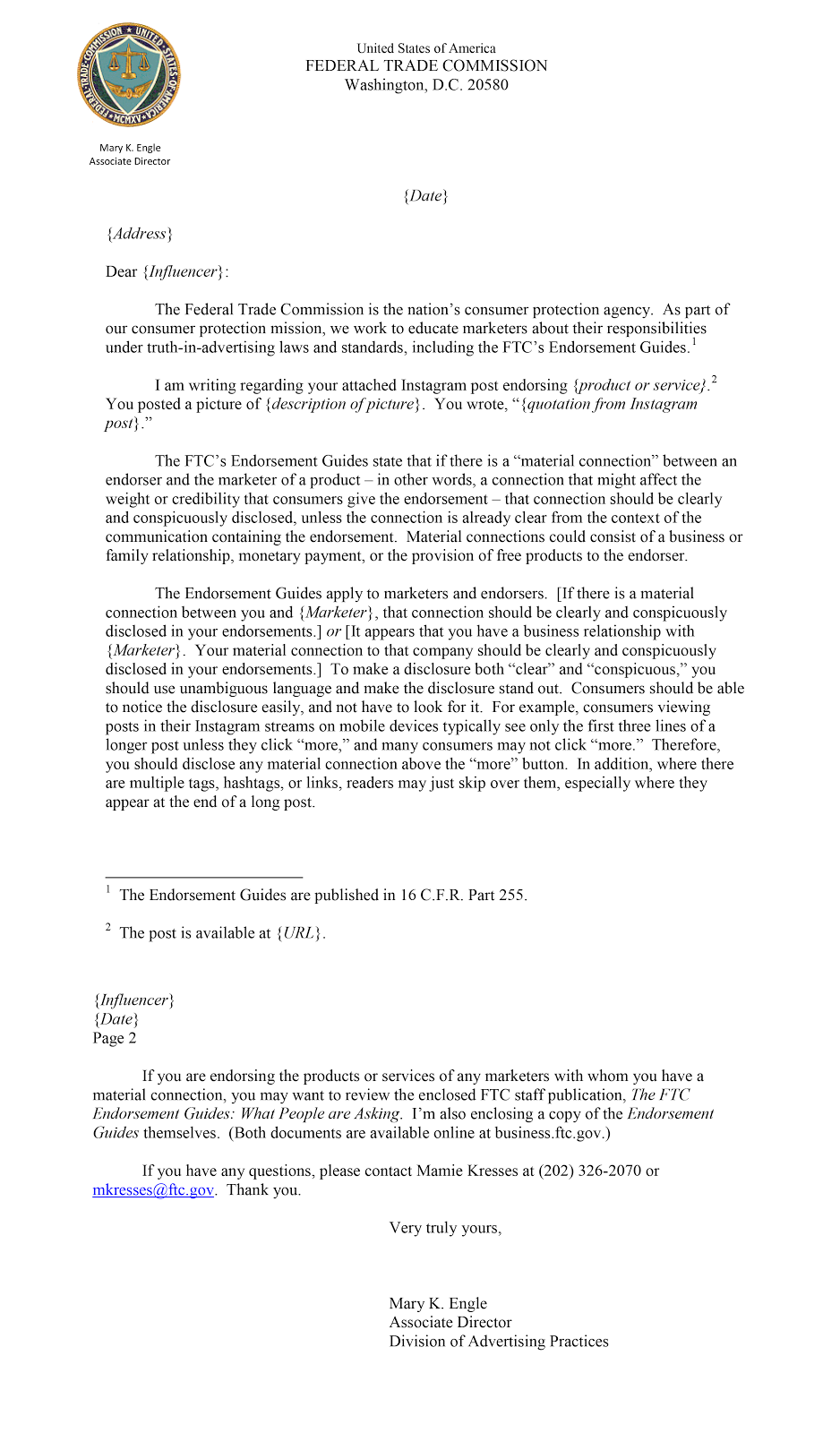 The government is social media-savvy, and it's clearly working on strengthening transparency for consumers. Do the right thing.
These dangers don't mean influencer marketing is impossible, but it does take due diligence to get it right and generate ROI.
That's the whole point of any marketing project, right?
People constantly use social media. Over half of all Facebook users access the site more than once a day, and another 30% use it at least once a day.
There has to be a way to take advantage of this platform, right?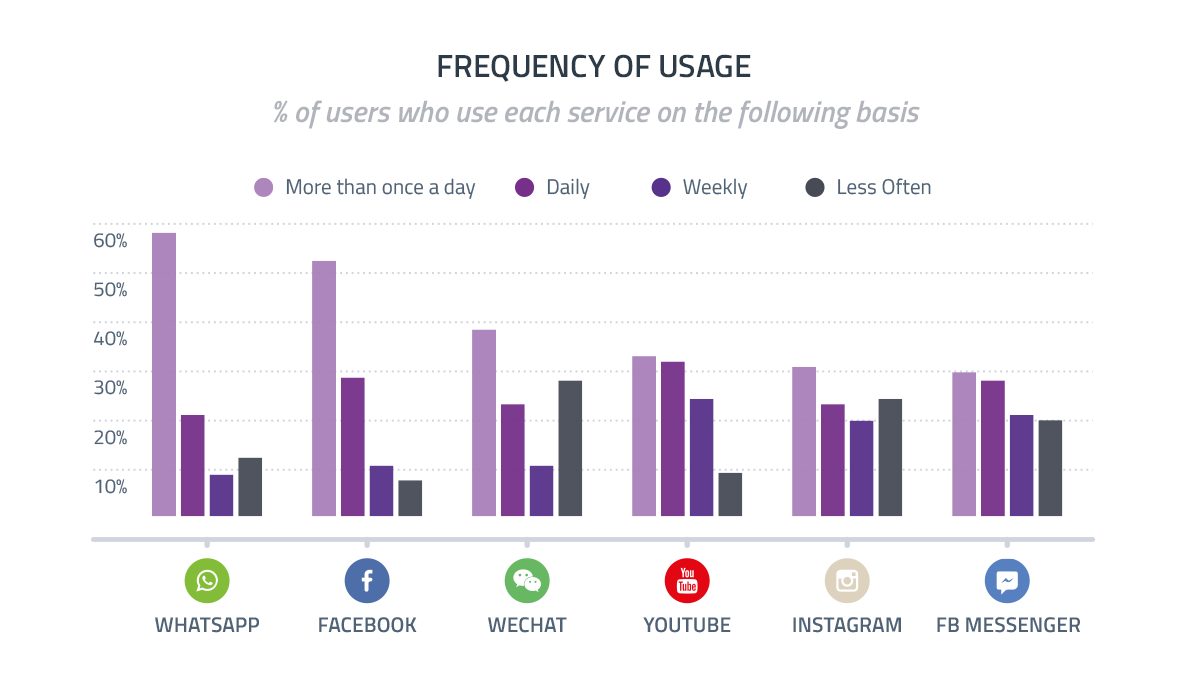 For us to calculate that ROI, we'll need to know the cost and value add of a social influencer.
Let's roll up our sleeves and figure that out.
The value of the Internet celebrity
Despite the possible pitfalls, the reason influencers are so sought after is because there are only two sources of accurate product information more trusted than a brand itself.
Online reviewers and friends/family/colleagues are the goal of our influencer marketing initiatives.
Influencers can actually occupy both of these categories, but it's not necessary to pull a product review from them to benefit from the connection.
Sometimes your product or logo just needs to be seen at the right place and time.
A mention of your brand from an influencer can be enough to drive conversions in some cases.
It used to be necessary to focus influencer marketing resources on film, television, and radio personalities to reach large audiences. There were two ways to accomplish this.
Hungry entrepreneurs would line up outside major events like the Academy Awards ceremony to get their goods into celebrity swag bags.
Other brands like Nike would sign lucrative million dollar endorsement deals to secure celebrity endorsements.
George Foreman made over $200 million for endorsing the George Foreman grill.
It was a match made in heaven, but an expensive one.
It cost the makers of the Lean, Mean, Fat Grilling Machine 45% of profits until they bought out Foreman's contract for $150 million plus stock.
While swag and celebrity endorsement deals still exist, they're no longer the only ways to get your products into the hands of influential people. The Internet has celebrities of its own.
Independent people can build cult followings, while celebrities struggle with the perils of fame on social media.
Nielsen ratings show that adults spend an average of five and a half hours on social media each week. That's 22% of the total time spent across all media.
Even Hailey Baldwin, Iris Apfel, and other top celebrity endorsers for 2017 are more influencer than celebrity. It's a sign of changing times.
Average people are the new celebrity.
Andy Warhol, whose art explored branding until he became a brand himself, put it best when he mentioned a future where everyone will be famous for 15 minutes.
Technology reached a point where everyone can broadcast to the world and gather a platform of followers. It spreads far beyond social media's 2.78 billion users.
Laina Morris, for instance, is more popularly known as the Overly Attached Girlfriend. Her YouTube channel has over 1.28 million subscribers and 150 million views.
It wasn't long before Morris partnered with Kia to promote the Soul through a series of YouTube videos and tweets.
The Kia Soul closed out 2016 as the top-selling model in its class, so the company has clearly caught on to something.
The partnership was a win for both Morris, who exchanged her creative work for a car, and Kia.
That's ultimately what you want to find with an influencer program.
Trading a $15,000 car for several years of devoted content for an audience of millions sounds more prudent than spending $5 million for 30 seconds during the Super Bowl.
She's far from the only person creating content that builds a following online. And just because she's popular doesn't make her the right influencer for you.
There are a lot of fish in the sea, and the market favors brands that can catch the right ones.
Influencing the right channels
According to the old saying, who you know matters more than what you know.
This does ring true, but to connect with the right influencers for your brand, you need to know where and how to find them.
B2B brands will likely use LinkedIn and Facebook more, whereas Instagram and Snapchat are great visual platforms to reach consumers.
Vlogger and blogger outreach are also important for businesses of all types.
Here's an interesting big-picture overview of the more popular social platforms.
Keep in mind that an influencer on one social media platform may not be as influential on another. And numbers can be deceiving, as even devoted followers don't always get the message.
Hip-hop producer DJ Khaled, for example, is known as the king of Snapchat, averaging 3 million views per snap and often making guest appearances on corporate Snapchat accounts for brands like Coca-Cola and Stride Gum.
While his Twitter account has an equally impressive-looking 3.5 million followers, the engagement per post is much less.
If you were to work with DJ Khaled as an influencer, you'd need to be very specific on which channels you want to use for promotion.
Each is likely to come with an associated cost, and there's no real formula to determine how much a Snapchat view or Twitter like should cost.
We've collected some data on it, however.
Here's a general breakdown of the prices you should expect to pay for different audience sizes on different platforms.
While we're spreading the influence within these channels, we may as well diversify the channels too.
To do this, we'll need to look deeper than social media to discern how and where influencers can be effective brand ambassadors.
Blogging sites WordPress and Blogger get a lot of traffic, as do microblogging sites like Tumblr, Quora, and Yahoo! Answers.
Wouldn't it be great if experts answering questions related to your business were directing people to your products as the answer to their problems?
Quora has 1.5 million unique monthly visitors looking to replace the cold, robotic feel of search engines like Google and Bing with the warm social personality of Facebook.
I'm on Quora myself, because I love answering people's questions directly.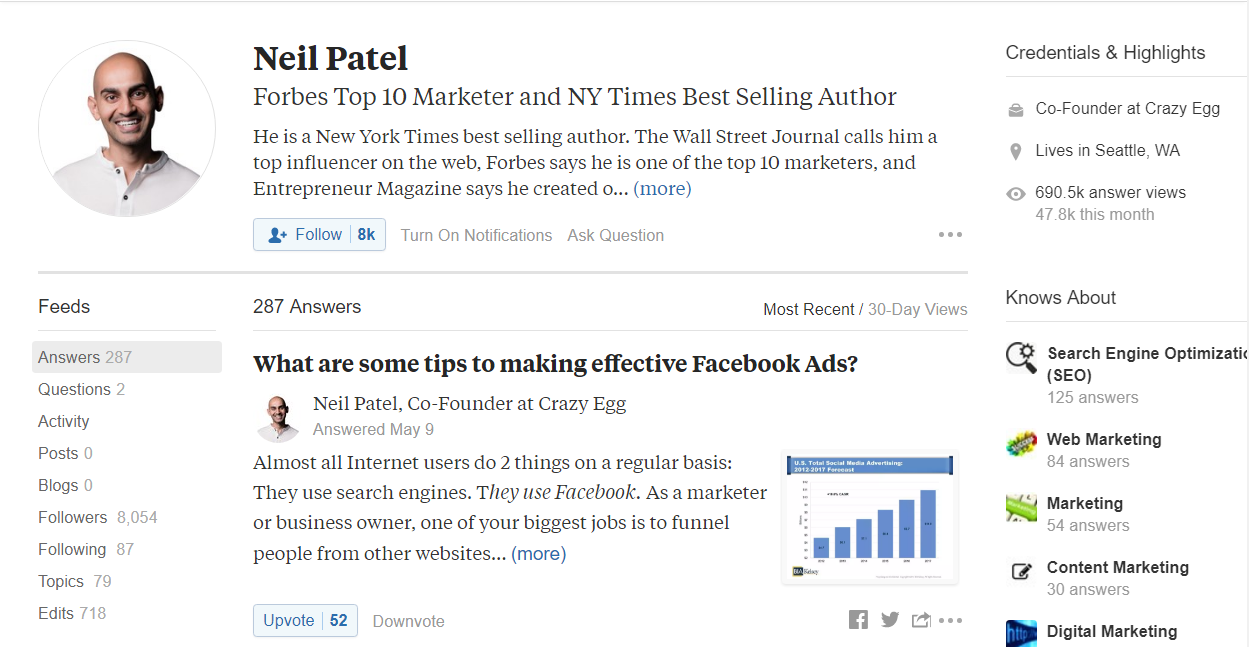 However, as I said in the beginning, people often trust answers from a third party over the actual brand. It's always nice to have others in your corner willing to go to bat for you.
This is just one example of a platform where influencers can help spread your brand message.
Don't forget YouTube, which caters to user-generated video content.
Something as simple as an unboxing video of Pez dispensers can garner over 100 million views.
YouTube product reviewers like Marques Brownlee and Justine Ezarik go a step further from unboxing by actually reviewing products on their channels with slick video production.
Their enthusiasm for using these products is the perfect fit for consumer technology brands.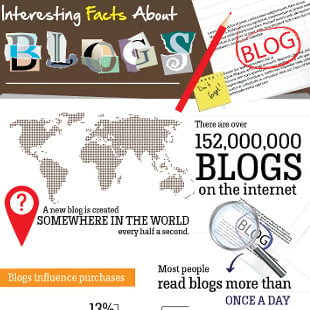 And, of course, let's not forget the blogosphere, where over a hundred thousand freelancers, hobbyists, and other writers document every aspect of their lives.
Having a product reviewed or featured in a blog can go a long way toward attracting more customers.
Now that we know where the influencers are, it's time to start reaching out to introduce yourself and connect.
But first, we need to talk about an important legal issue.
An important legal caveat from the FTC
Remember what I said earlier about DJ Khaled fetching top dollar for promotional spots with major corporations?
When he does accept those spots, there are specific disclosure requirements to satisfy FTC requirements.
Check out the disclosure in this video Tide sponsored for The Slow Mo Guys.
Here's a blogger that partnered with Tresemme and is doing the FTC disclosure right.
The agency issued the letter to over 90 influencers and released a public statement to ensure everyone understands that the government is watching.
To avoid any confusion, be sure to have a solid endorsement contract that includes specific language to make it clear at the top that a post is sponsored.
In the case of reviews, the reviewer should state they received the product directly from the company.
An #Sp hashtag (short for sponsored) has been specifically targeted as not clear enough for the general public to understand.
Making these important disclosures protects both yourself, the influencer, and consumers. It provides transparency and lets them know how you connected with the person on the other end.
If I'm handed something for free, I'll have a different emotional attachment than if I paid for it. I'd want to know if you bought something or if it was given to you.
You can find an endorsement contract template at RocketLawyer to get you started on that.
Now we get to the fun part, which is how to find the right influencers for your brand.
Outreach 101: 5 ways to connect with influencers
So if influencers are so important, how do we find them?
Everyone I mentioned above is a key influencer.
However, as I've repeated throughout this article, they may not be the right influencer for your brand.
Say you're a brand in the travel or adventure category. While a tech influencer like iJustine may earn you some brownie points with the right travel pitch, you'll find more traction spreading across multiple travel vloggers like Nikki and Jason Wynn.
The Wynns may have a smaller following, but they'll likely be more receptive to your pitch and be much easier to convert into brand ambassadors.
You may be able to do it just by giving away a free sample or review unit.
There are five fundamentals to follow for a successful search for influencers.
1. Research relevant keywords.
If you have a business built to the point that you need influencer marketing, I have to assume you understand the value of keyword research.
I'm known for my SEO skills. If you're reading my blog, it tells me I don't have to go too deep into why keyword research is important for search engine rankings here.
What you may not realize, however, is that influencers are doing the same research.
You're often competing with these influencers for much of the same search traffic, whether through Google or internally on platforms like Twitter and Instagram where #hashtags rule.
Using HashAtIt, you can search for hashtags across popular social media networks. You also know BuzzSumo is one of my favorite digital marketing tools.
Moving deeper into the technology category, it lets you search for topics like "network administration," "infosec," and "modems" to find out who is discussing these specific terms.
Finding the top websites, bloggers, video channels, and social media accounts for those keywords is the best place to start a journey into influencer marketing.
2. Create valuable content.
The only way to gain respect is by earning it, and influential people didn't get to their position without earning the respect of their followers.
The best way to attract qualified influencers is by providing valuable information they can use.
I built my blog for this exact reason.
It takes a lot of energy to blog as often as I do.
But quality content is the only way to drive quality influencers.
My infographics are among my favorite creations.
Researchers are always looking for statistics and graphics to include in blogs, videos, and other publications.
Creating a steady supply of these infographics is a step in the right direction of letting the right influencers find you.
You'd be surprised how many backlinks I get just from infographics alone.
3. Review social media trends.
Again using BuzzSumo, we're able to dive deep into social media shares by clicking the "View Shares" button next to a relevant article related to our keywords.
For this example, we'll search "Content Marketing."
The reporting shows all the Twitter (and blog, if applicable) information I need to decide the potential reach of my social media influencer candidates.
As you can see, more Twitter followers typically correspond to more retweets and higher page/domain authority rankings.
Don't stop here. Popular categories like food often have dozens of curated lists for top Instagram accounts, bloggers, and other personalities for that niche. Every year, more people rise up while others fade away or change priorities.
Popular mommy influencer Lindsay DeFranco, for example, started with a travel YouTube channel called LinzLoves before meeting her husband, popular YouTube commentator Phil DeFranco.
As a matter of fact, The Philip DeFranco Show has over 5.5 million subscribers. He's one of the definitive YouTube channels for news and commentary about YouTube culture and influencers.
YouTube has a massive ecosystem, and the DeFrancos are influencers in it.
4. Attend Internet conferences and events.
While the Internet lets us connect to people through a variety of means (social media, email, and video conferencing are just a few), there's no better way to build rapport with someone than in person.
When journalists want to know which brands are doing what in a particular industry, they attend the tradeshow and conference circuit.
We can think like a seasoned journalist and do the same thing.
Every year, there are dozens of blogger conferences you can attend. There's also VidCon, the online video conference for the top stars of YouTube and other video platforms.
Attendance at one of these events is a great way to bump into popular video influencers with large audiences. Don't forget after parties and auxiliary events.
If you attend a local event, you'll also have an excellent opportunity to boost your local business marketing.
Video is always important in marketing and advertising because 92 percent of mobile video consumers share videos. 80% of users recall a video ad they viewed in the past month.
That's brand influence you can't get any other way.
Be sure to bring plenty of business cards to exchange. It's an easy way to get a phone number, mailing address, and other valuable contact information.
5. Offer free products.
Once you have your lists of potential influencers, it's time to start contacting them to let them know about your services and products. Learn what type of partnerships they're interested in.
Knowledge is one of my products, so I typically offer a guest blog, infographic, or any of my services to influencers.
I want them to experience for themselves the value of my work, so they are genuine when spreading the word.
Building an ongoing working relationship with influential bloggers, YouTubers, and social media influencers through free products goes a long way.
Calculate the lifetime value of one customer, and that's how much you'll spend on each influencer in your program this way. Here's how it compares to the averages spent on influencer marketing in 2016.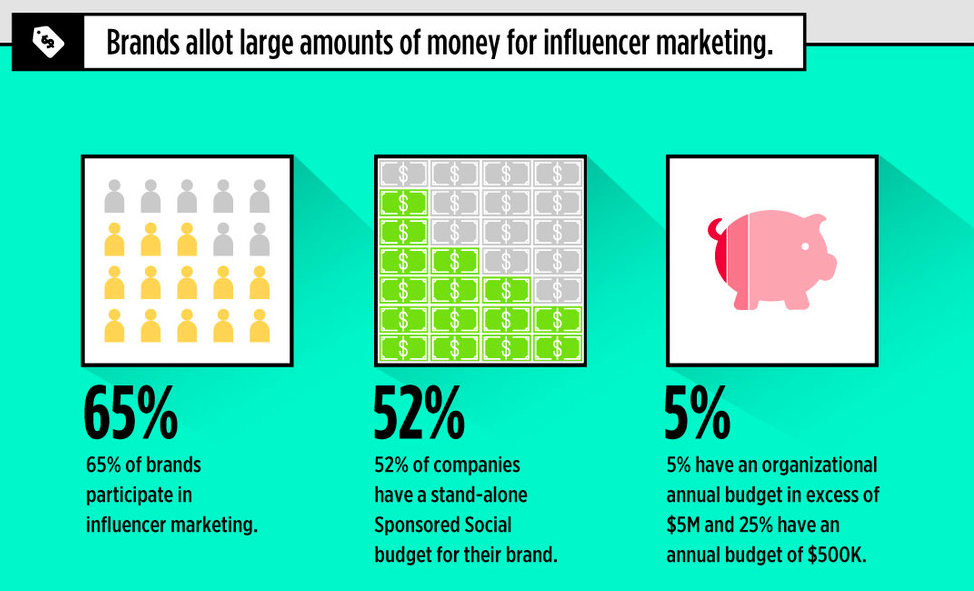 With enough smaller influencers, you won't need to spend money on the big fish with big asking prices. Sperry proved this with its popular micro-influencer program spreading across Instagram.
Even in retail stores like Best Buy, regional reps for brands like Microsoft, Sony, Nintendo, and Canon regularly entice workers with free or discounted products.
Getting products into the hands of the right people ensures they can confidently sell them to your customers.
Influencer marketing is no different.
Conclusion
Not all influencers are the same, and influencer marketing strategies are just as varied. If you can afford it, a handful of celebrities or major influencers can really raise brand awareness.
Otherwise, a large number of influencers with smaller, focused followings can be just as effective.
While the Internet may have changed, there's nothing new about businesses wanting to get products into the hands of influential people.
We just have more efficient ways of doing it now.
Spend some time to find the right influencers, and start building relationships with them. It's something you need to do sooner than later to be successful.
You want to be part of the conversation.
You can drive that conversation with the right influencers.
Who are some of your favorite social influencers? Do any relationships stick out to you as a good or bad influence for your brand?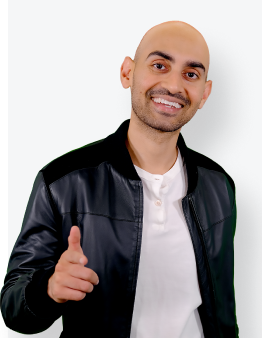 See How My Agency Can Drive More Traffic to Your Website
SEO - unlock more SEO traffic. See real results.
Content Marketing - our team creates epic content that will get shared, get links, and attract traffic.
Paid Media - effective paid strategies with clear ROI.