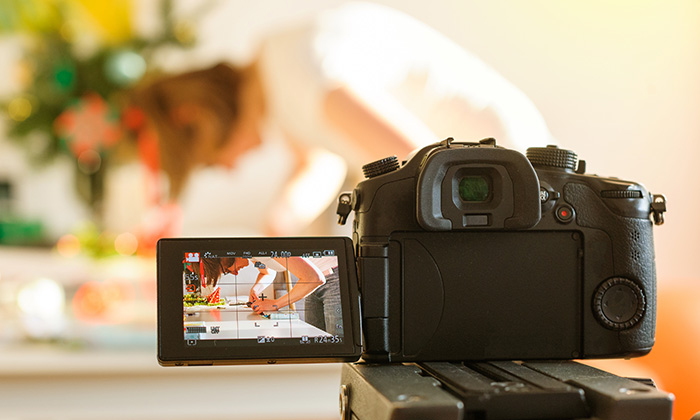 So, you've never used influencer marketing before?
Well, it's about time to start.
Using influencer marketing to sell your products online could bring you up to 11 times the ROI of other types of digital campaigns.
And in this article, we're going to tell you exactly how to run your first influencer content campaign.
One brand using influencer marketing with tremendous success is Glossier.
Glossier is a cosmetics brand that Emily Weiss, an American beauty blogger, launched in 2014.
Since its launch, Glossier has been performing like no other brands in the industry with revenue growing 600% year over year.
Many have attributed Glossier's remarkable success to their unprecedented use of social media influencers.
How did they do it?
That's what I'm here to share with you.
With these seven steps, I want to give you some insights on how you can bring word-of-mouth marketing to a whole new level and generate unprecedented growth rates for your brand.
And by unprecedented, I mean an average return of $23 per dollar you spend.
To help you reach this average, let's get started.
A new way to promote your products
Marketers have been facing a problem for years:
Consumers are less and less trusting when it comes to traditional advertising.
Even digital advertising has lost its appeal.
I dare you to find someone who doesn't have an extension like AdBlock installed on their computer nowadays.
Are you unconvinced that this is becoming the norm?
The use of ad blocking technology has skyrocketed in the last few years, even on mobile devices: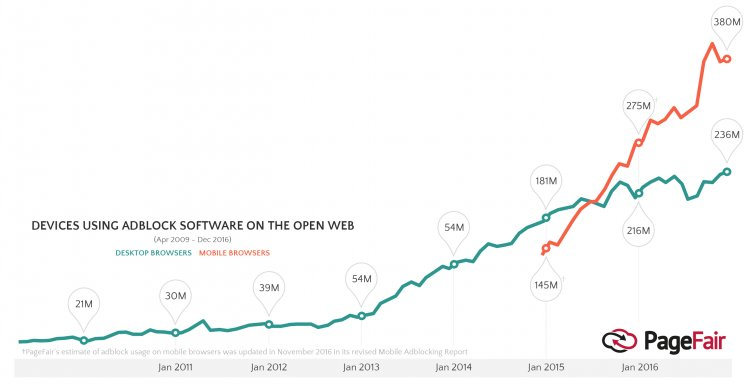 Simply look at the top five reasons why people are using ad blocking software:
People are concerned about viruses, malware, interruption, and the threat of unknown parties infiltrating their privacy.
To say that we have a slight trust issue would be an understatement.
But a lack of trust isn't the only factor at play. Consumers are also simply tired of seeing ads everywhere. They have started tuning them out, a phenomenon that we now call "banner blindness."
Millennials account for a lot of that decline in marketing efficiency.
They grew up with access to a huge amount of information, and they know how to do their research.
More often than not, they will look up a brand or product on social media before making a purchase decision.
They'll turn to the friends and influencers who's judgment they trust to tell them what they need to buy next and which product to choose.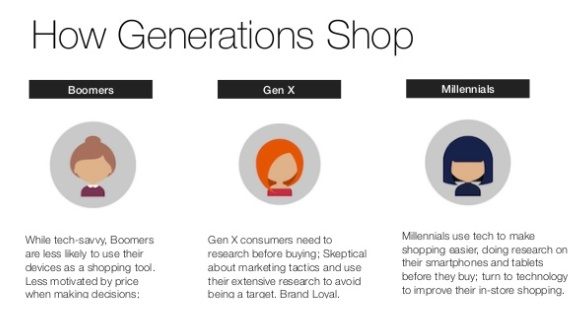 What does that mean for brands?
They have to be present where the decision happens.
First, they need to be present where a consumer goes for inspiration.
Second, they need a consumer's sources of information to recommend them.
And this is exactly what influencer marketing is about.
It's when a brand relies on their typical target customer to sell the product for them.
It's like word-of-mouth, except the people in charge of promoting the brand already have an audience of thousands of potential customers, which makes it much more efficient.
While some brands are spending millions of dollars on TV ads, others are paying small amounts of money to a large number of influencers, reaching the right customers at the right time and generating much better ROIs.
For the consumer, it feels like having a friend recommend a product.
It feels personal and genuine.
It also feels much less intrusive.
With influencer marketing, they choose to follow their favorite influencers and to click on their videos, making them much more receptive to ads.
And that's the key to double-digit conversion rates.
Want to try it out? Here's how to get started.
1. Target your audience
The first thing you need to figure out is your product's audience.
As in any campaign, this step is mandatory because you'll need to look at an influencer's audience and figure out if it's a good fit.
Whether you reach out through a platform, an agency, or to the influencer directly, you'll be able to look at metrics like demographics, location, and interests that are specific to an influencer's audience.
To give you an idea of what these metrics might look like, here's an example of the kind of information some platforms might give you:
When choosing an influencer, examine their audience demographics to ensure that the majority of their audience is in line with the consumers you want to reach for your campaign.
For example, if your targets aren't interested in clothing or reality TV, don't choose an influencer whose audience revolves around them.
You wouldn't promote an SEO tool using Kim Kardashian, would you? You obviously wouldn't.
Of course, you shouldn't rely solely on metrics.
Identifying whether the general "brand" style and taste of an influencer suits those of your company will be just as important. But that's something you'll be doing later on in the process.
After you determine your target audience, you want to make sure that influencer marketing is actually a good fit for your product.
Some industries use it heavily while others have zero influencer marketing presence.
It's not that they don't know it exists or they're trying to keep things old-school. They just know it wouldn't work for their niche.
Why doesn't it work yet in some niches? Well, though influencer marketing is a really hot topic right now, it's still fairly new. That means that there aren't influencers for every possible niche and industry.
For some products, it will probably never happen.
It is thus important to know if you'll be able to find enough influencers that are likely to advertise your products.
As you can see in the table below, the industry you're in will also have an impact on the cost of your campaign.

To figure out if you fit in the many industries that have been performing well with influencer marketing, try reading this article that outlines top performers.
2. Choose your channel
While most influencers work on a variety of social media channels, they tend to have a preferred one where their audience is larger and more engaged.
Defining which channels you want to have your product featured on is, therefore, a crucial step since it will help you choose which influencer to work with.
Currently, the top influencer marketing channels are Instagram, YouTube, Facebook, Twitter, LinkedIn, and Pinterest: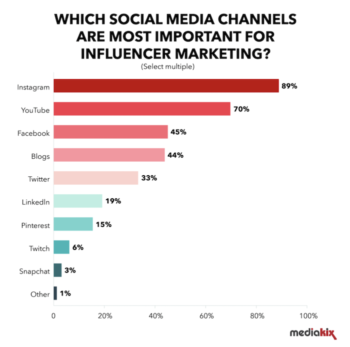 Marketing on a specific channel can give you very different results depending on the one you choose.
For example, Instagram is very visual, and the performance of a campaign will often be based on aesthetics. YouTube, on the other hand, is more content-based, which makes it prime for detailed reviews.
For example, iJustine, a hugely popular online YouTuber, constantly uses influencer marketing for massive brands like Blue Apron:
With millions of subscribers and tons of content on her channel about cooking, the audience fit is perfect for Blue Apron.
Similarly, her sister, Jenna Ezarik, also works with Blue Apron to run influencer marketing campaigns:
She places these ads subtly and gives them a natural feel, which is a major key to success in influencer marketing.
You'll want to choose the platform that's best suited to your product, but you'll also want to make sure your target audience is heavily present on the platform you choose.
Each platform tends to attract very different demographics, so you'll want to factor this into your decision.
Snapchat, for example, is best suited for brands who want to reach a younger audience.
One of the best Snapchat influencer marketing campaigns was with Disney and Michael Platco: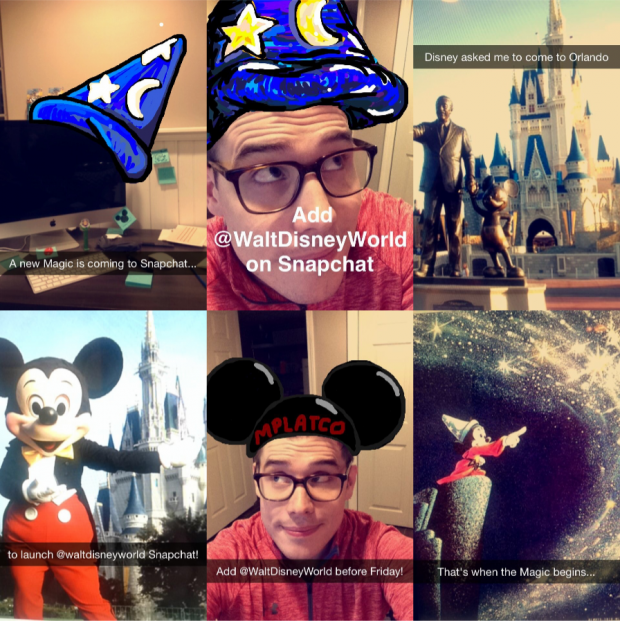 Disney handed control of their new Snapchat account to Michael for the day, allowing him to organically showcase his experience on the platform while promoting his own followers to follow Disney.
If your goal for this campaign is to reach more of your existing customers, you probably already know which channels to focus on.
3. Set a goal
The next thing you should do is set a goal for your campaign.
How many customers do you want to reach?
What's your target conversion rate?
Do you want huge visibility for a new product or feature, or are you looking for a cost-effective way to sell more?
Is your primary goal brand awareness, sales, or traffic? Depending on your goal, your tactics and results will vary dramatically.
For example, a goal based on brand awareness would focus more on audience size and specificity.
A goal that involves sales would require more direct selling to a small, niche audience.
You've probably done it before, so I'll spare you the tutorial. But there are some key metrics to keep in mind when planning an influencer content campaign.
Most agree that influencers fall into three main categories, and they can each bring you very different results.
Depending on the size of your influencers audience, your results can shift:
Let's dive into the three common types of influencers to see which one is the best fit for your goals.
The celebrity influencers: They have a big audience (1M+ followers) but low conversion rates.
This is due to how broad their audience tends to be.
Celebrities attract people from all backgrounds, which means that your target audience is going to be mixed.
It can also be very hard or expensive to get their attention, so it's not for every brand (e.g., Casey Neistat).
However, if you have a big budget and you want millions of people to see your campaign, then they are probably who you want to work with.
Here's a list of some of the most influential (and expensive) celebrity influencers.
Keep in mind that this type of influencer is best for large-scale products that are universal or appealing to dozens if not hundreds of target markets.
If that's not your product, then don't waste your time and money.
The macro influencers: Their reach is lower (10K to 1M followers) but with higher conversion rates because they usually focus their content on a specific topic or industry. A good example is Lydia Elise Millen, who specializes in luxury beauty and fashion.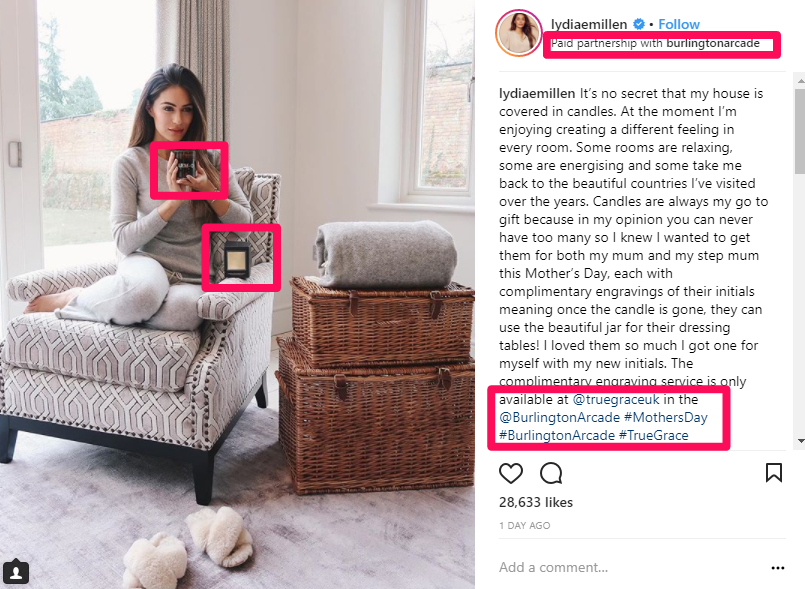 While celebrity endorsements have been around for years, macro influencers are fairly new.
They are everyday people, which makes them more trustworthy in the eyes of consumers.
Their conversion rates aren't as great as micro influencers, but they're a great choice if you want a good mix of reach and influence.
This type of influencer is still best for more widely-used products and big brands that can appeal to entire segments (like women or men in general) despite most of their hobbies or interests.
The micro influencers: Micro influencers usually are niche influencers with small audiences (500 to 10K followers) but really high conversion rates.
People tend to see them as experts in their fields, and their audiences trust them very much.
Hence, their audiences tend to perceive their recommendations as very reliable ones. If your target audience is highly specific, they are probably a good choice for you.
This category can also include some of your existing customers.
Find out if some of them have a significant number of followers or a blog. Then, see if they would like to partner with you.
You can see a great example of a micro-influencer campaign with Lacroix, the sparkling water brand.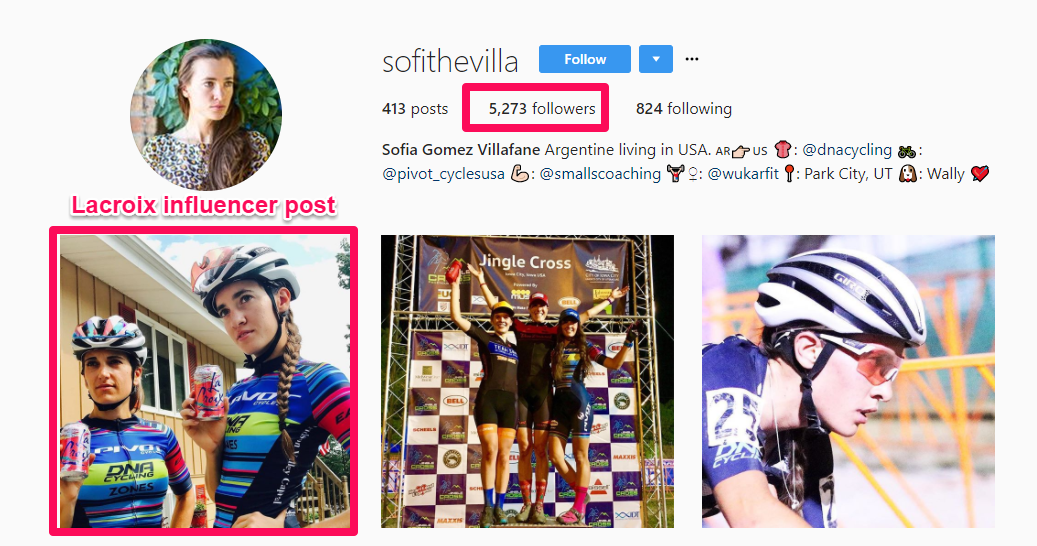 Using Instagram as their preferred medium, they tap into small influencers who embody the brand ethos of Lacroix, ensuring that they only reach a small, niche, hyper-targeted group.
They aren't paying for big brands because their product is unique and requires a niche focus.
If your product is specific to target markets and can't extend beyond them, micro influencers are for you.
4. Know your budget
Now that you've determined who your target audience is, what platform you want to use, and what your reach and conversion goals are, it's time to set a budget.
There's no secret here. You need to do your research.
Prices can range from zero to thousands of dollars with influencer marketing, so make sure you consider all the possibilities.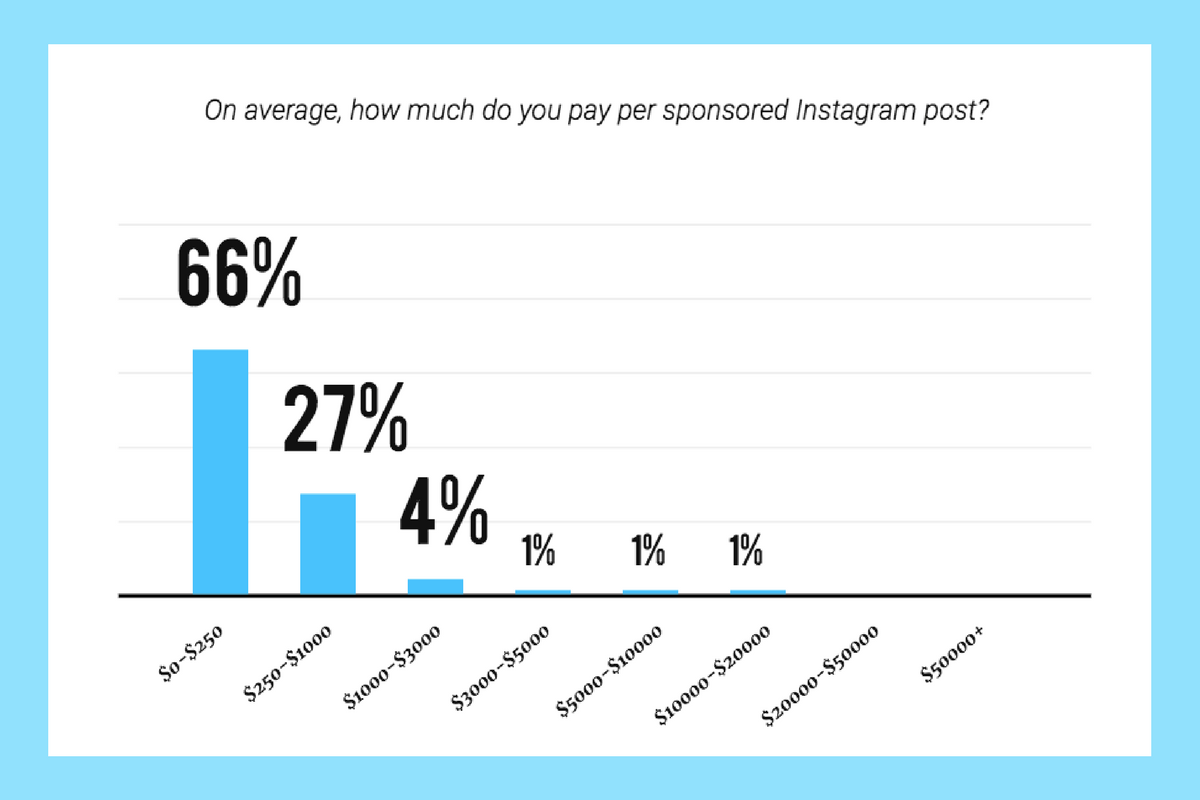 You should always consider the free way of doing things.
Find out if there already are influencers talking about your product.
They could be micro influencers, or they could be celebrities.
Either way, start by acknowledging their support and repost their reviews on your social media channels.
Down the line, these could be the best and cheapest marketing stunts you'll ever make.
Using a tool like Mention, you can monitor brand mentions for this. Even if you are relatively new, it's worth a shot.
The typical way to get an influencer to feature you is by sending them free products.
Take, for example, popular food and fitness influencer Zach of Flexible Dieting Lifestyle. Companies that he engages with send him products on a weekly basis.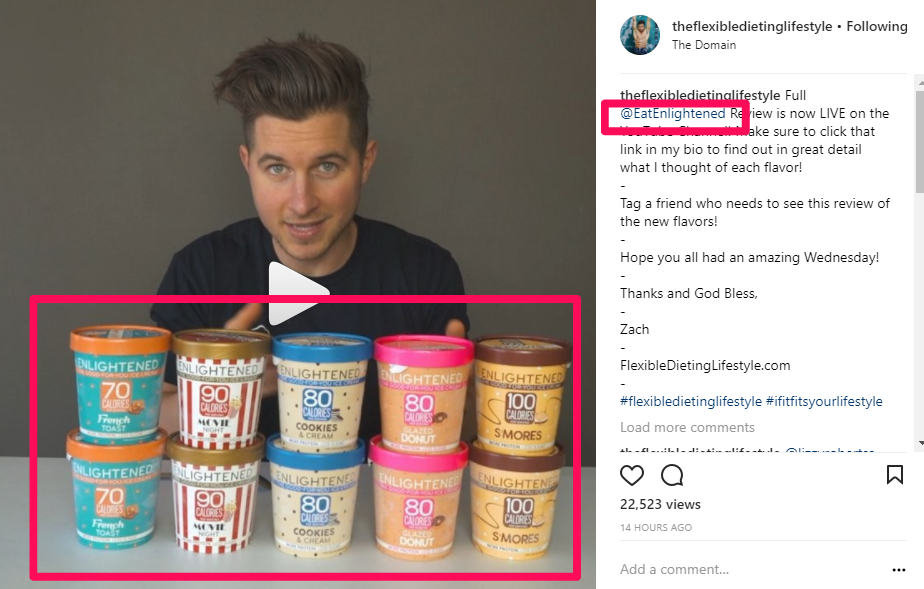 Depending on what you're selling, it can be another cheap but efficient way to get some exposure.
But beware: influencers who have large enough audiences tend to be very solicited by brands, so it might end up being a waste of your money.
Another way to get an influencer's attention is to pay them for a campaign.
Opting for that will get you more control over what the influencer says about your brand and, in most cases, much more exposure.
You control the message.
To give you a better idea of how much that would cost, here's a breakdown of average costs depending on the channel and size of the influencer's audience: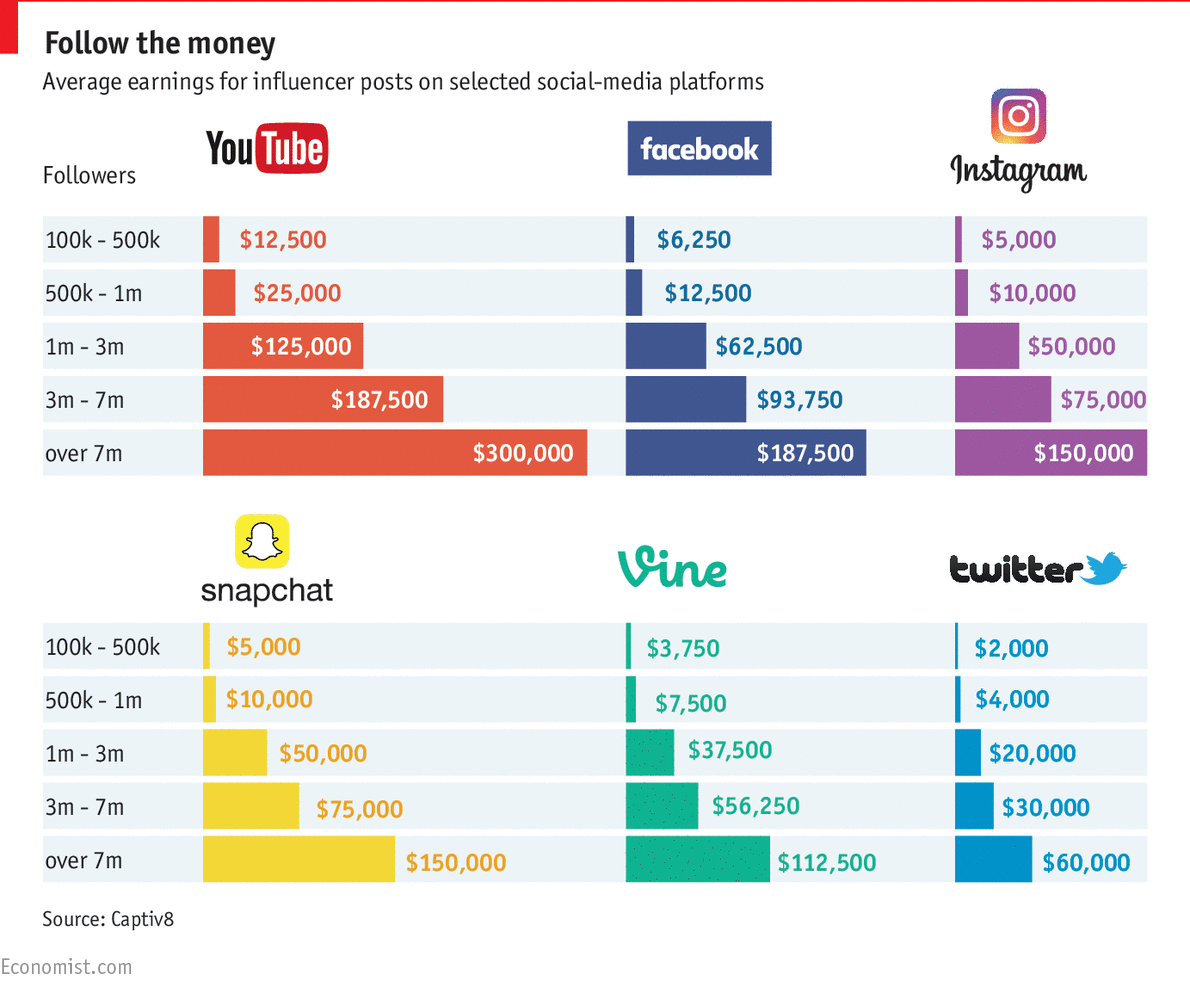 5. Find your influencers
It's now time to find your brand's new spokesperson.
Before getting into how to actually find them, here are a couple of things you should keep in mind when selecting influencers.
Your influencers should represent your brand in the best way possible. You want to pay as much attention to your influencer selection as you would to the branding of your new website.
Said influencer should also want to work with you for more than just the money. Your ideal candidate would already be a fan of the brand.
All of that should amount to campaigns that look and sound as genuine as possible.
With the best campaigns, followers don't even know they're watching an ad. It just feels like the influencer is giving them his secret ingredient to awesome style or success.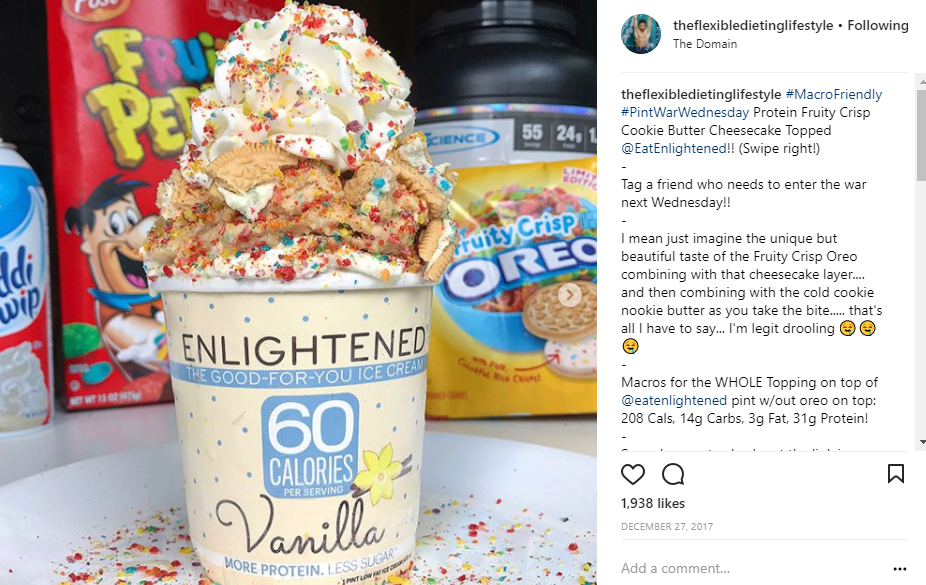 Do you know what you want?
Now here are tools and techniques you should consider to find your perfect match:
Platforms: Like with everything else, there are various technologies that can help you find, reach, and manage influencers.
These tools can basically do all the work for you: filter through influencers depending on their number of followers, the channels they use, the topics they cover, what their audience looks like, etc.
Currently, there are hundreds of MarTech tools that you can use to find influencers:
One of my favorite tools for discovery and outreach is HYPR.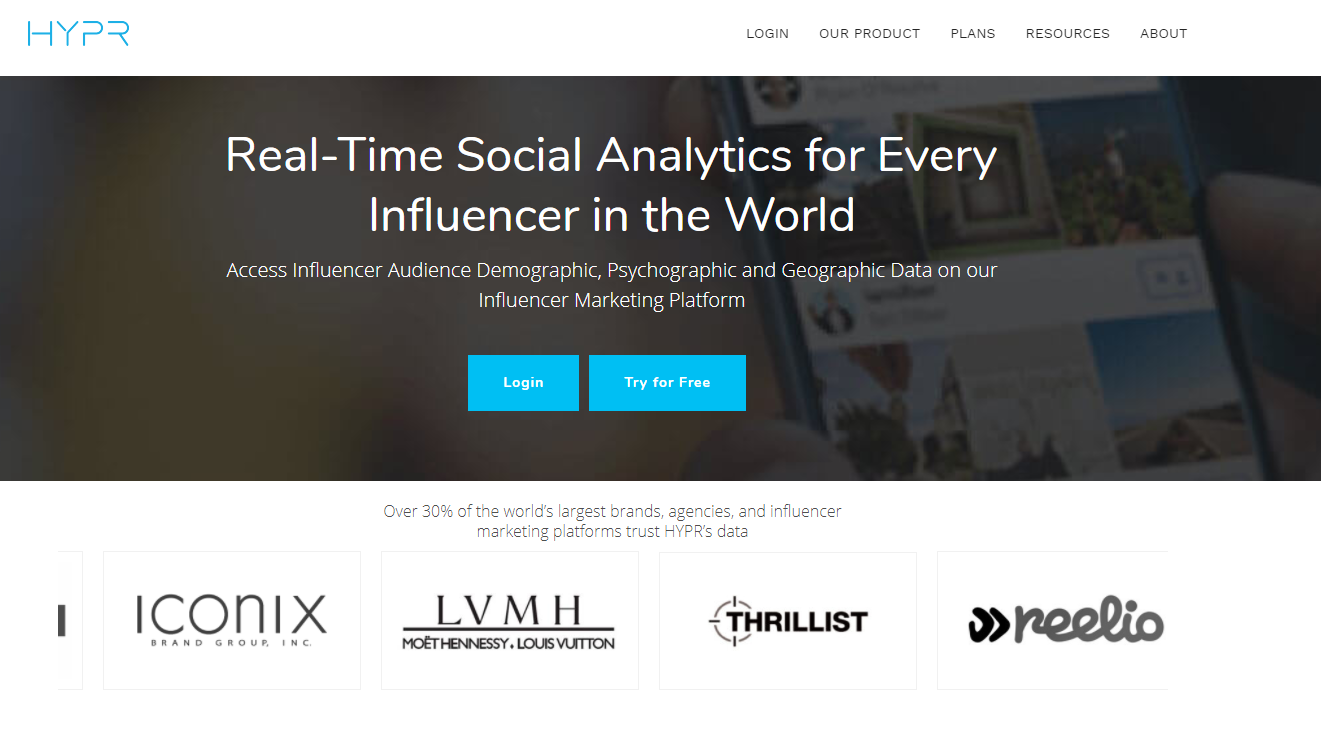 Using their influencer marketing tool, you can search for influencers by niche, platform, and budget:

Each influencer you analyze comes with a packed dashboard of data: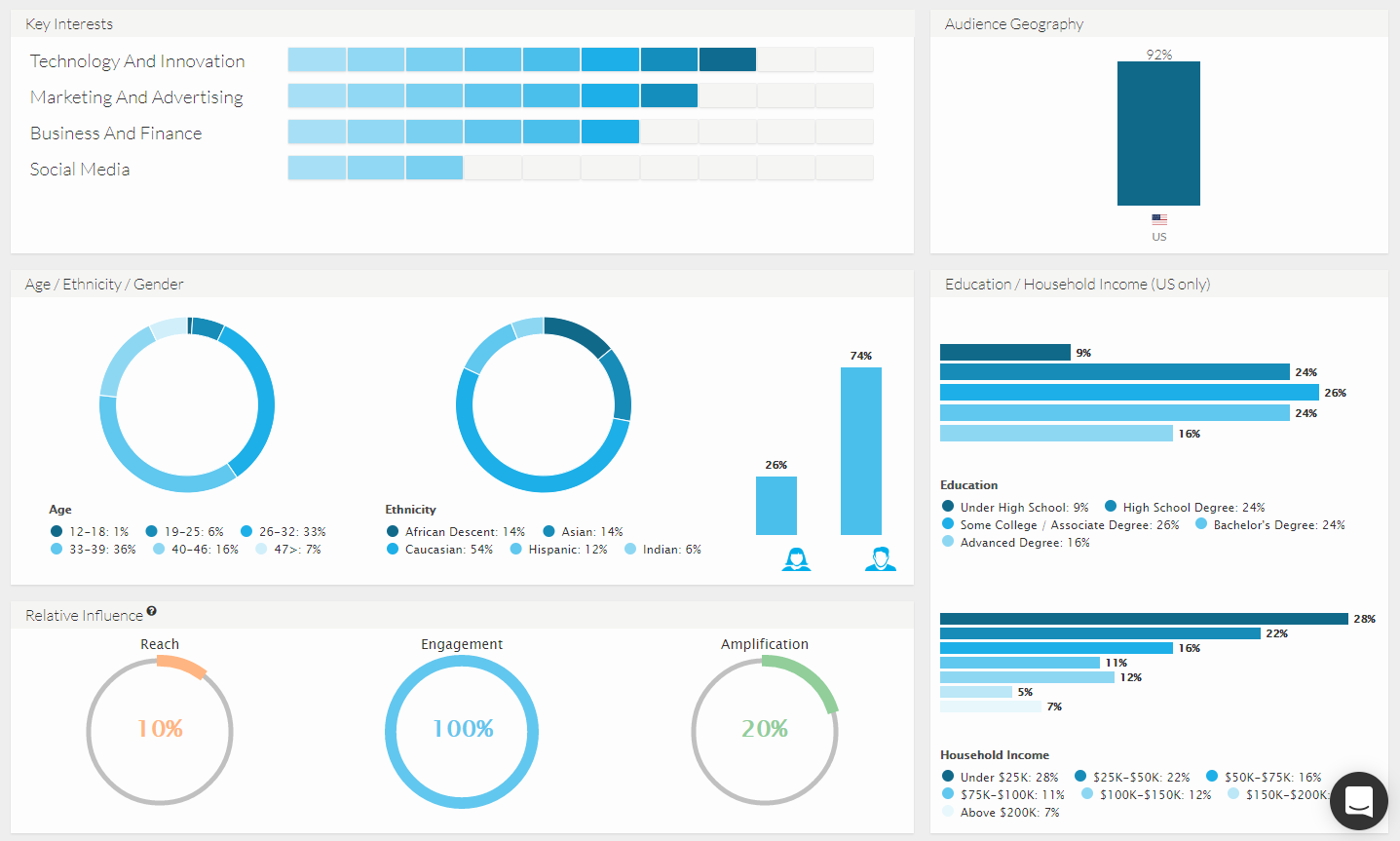 Plus, you get free searches without even making an account.
Elbow grease: Like I said before, there may already be influencers talking about your brand.
And the best way to find them might, unfortunately, be manual.
Scan through various social media, looking for hashtags and mentions of your products.
If they seem like the type of advocate you're looking for, then reach out to them.
A good way to add value to all of that hard work can also be looking at other influencers linked to the ones you've already found.
Human power: Lastly, keep your employees on the lookout! The search should be ongoing.
6. Reach out
At long last, you've found your brand's new muse. You now have to take the plunge and reach out.
Some of the tools I listed earlier can help you through it.
There's no big secret to it, but there are a few things you should keep in mind.
I've said it before, but the best influencers out there tend to be very solicited by brands.
So here's my first essential piece of advice to you:
Make sure you stand out! If you want to send out products, then just sending a sample probably won't do the trick.
Put in the extra effort. Send a beautiful, personalized package to make sure it reaches the hands of the influencer and doesn't go straight to the attic.
The second piece of obvious but noteworthy advice is to avoid reaching out to them in unsolicited ways.
Influencers have dedicated email and physical addresses for potential partners, so use them. If the fit is right and your pitch is good, you'll get a reply.
Just like every outreach email or message, make sure you customize it as much as possible.
Mentioning a published blog post or video of the influencer and complimenting their work might get you a long way.
7. Let them test it out
So, you've made contact?
The influencer you carefully selected has agreed to help you promote your product?
What now?
Now is the time to emphasize, again, the importance of sincerity in an influencer content campaign.
You should strive for the influencer to stay true to himself.
Don't give them a sales pitch to regurgitate. Their followers will notice it at once, and they won't like the intrusion.
Instead, try giving your influencers time to test the product.
Let them get familiar with it. Let them make a list of what they see as key benefits and (you can't avoid it) flaws.
Let them come up with how they'd like to promote your product. If you allow them some freedom, they can likely integrate it seamlessly into their content.
Of course, you can give them guidelines, oversee their creative process, and reject a proposition if it just doesn't work for your brand. But make sure you give them control over the campaign!
Glossier leaves us a great example to follow.
The brand recently launched a new product called Solution.
As always, they chose to leverage influencers for the launch. But instead of sending the product to all of their trusted influencers right in time for the launch, they sent it a month in advance and asked them to start using it right away.
Since one month is the alleged time needed to notice the miracles that Solution can do, Glossier ended up with testimonies from real customers before the product even launched.
Influencers got to film the progress of their skin, show before-and-after photos, and give their honest feedback on the product.
And what's the result of these kinds of testimonials? As a consumer, you are absolutely convinced that the product works. It's so much more powerful than clinical tests and statistics.
Conclusion
You now have all the tools you need to start working on your influencer content campaign.
While preparing for this type of campaign might seem time-consuming, the opportunity is considerable, so make sure you go through all the steps.
Target your audience and make sure your product is suitable for influencer-generated content.
Next, choose the channel where your ideal customer likes to interact with his favorite influencers.
Set a goal for your campaign. Do you want to maximize visibility, reach a niche of customers most likely to buy your product, increase traffic, or something else?
Begin to research what it's going to cost you and what you're ready to invest for select influencers.
Find the best spokespersons for your brand and make sure their audience and cost fits your criteria.
Lastly, let your influencer speak in their own words. They know their audience better than you do, and they'll know how to sell to them.
All that's left to do now is identify which influencer and channel work best for your brand, track the progress of your campaigns, and do it all over again!
What steps have you taken to succeed with influencer marketing?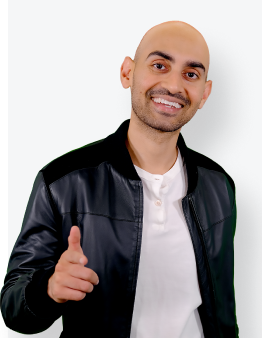 See How My Agency Can Drive More Traffic to Your Website
SEO - unlock more SEO traffic. See real results.
Content Marketing - our team creates epic content that will get shared, get links, and attract traffic.
Paid Media - effective paid strategies with clear ROI.