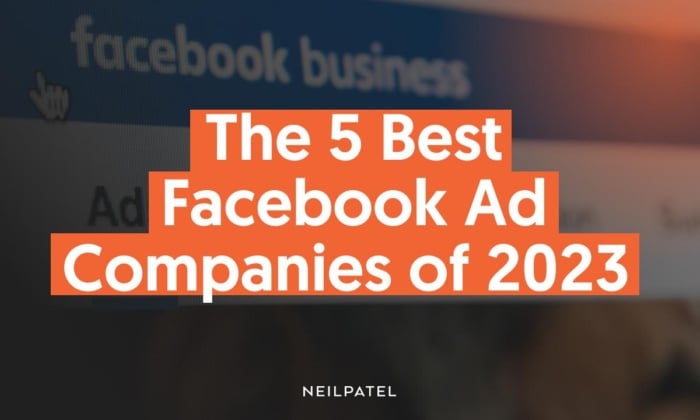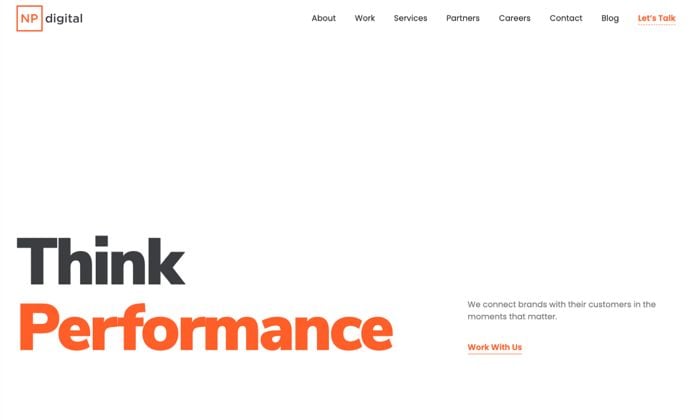 2.9 billion. That's the total number of monthly active users on Facebook today.
That means if you advertise on Facebook, you have the potential to access 2.9 billion people directly on a single platform.
It's why I always recommend businesses make the most of this opportunity and use Facebook to market their products and services.
I've got even better news: Almost anyone can advertise on Facebook — it can be customized to suit your brand image and business goals. What's more, you can focus your efforts on a very specific target audience and create a lot of buzz for your offerings – all this without breaking the bank!
If that's not enough to convince you, maybe these stats I dug up will:
While all this sounds great, your efforts can backfire if you don't have an efficient Facebook ad campaign in place.
And not only that, you need to support your ad strategy with agility and in-depth knowledge to keep up with Facebook's best practices and fast-evolving changes.
This is precisely where I, and the world's best Facebook ad companies, come in.
My team at NP Digital has reviewed the five best Facebook ad agencies to help you master advertising on the platform. I'm confident that you'll have a positive experience with all my top picks.
The 5 Top Facebook Ad Companies in the World
1. NP Digital – The Best Overall Facebook Ads Company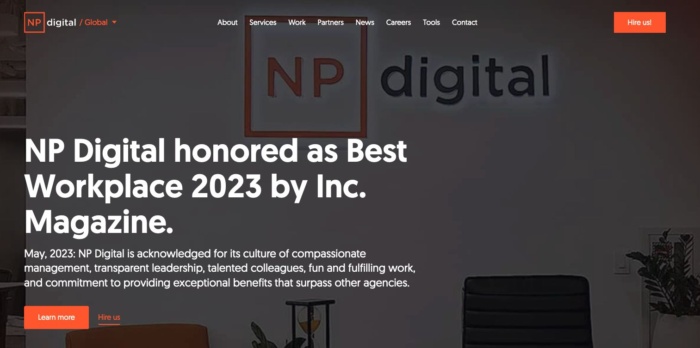 Naming NP Digital, as the best Facebook ads company isn't me being vain – I can back it up.
I've assembled a team of hardcore marketers who know the art of marketing like the back of their hands. When you work with my team, you get top-level expertise coupled with solid experience that can take your businesses to the heights you're aiming for – and maybe even further!
I know my stuff when it comes to Facebook ads. But don't take my word for it, ask Google. If you Google "Facebook advertising" or "Facebook advertisements," you'll find several of my articles in the top spots.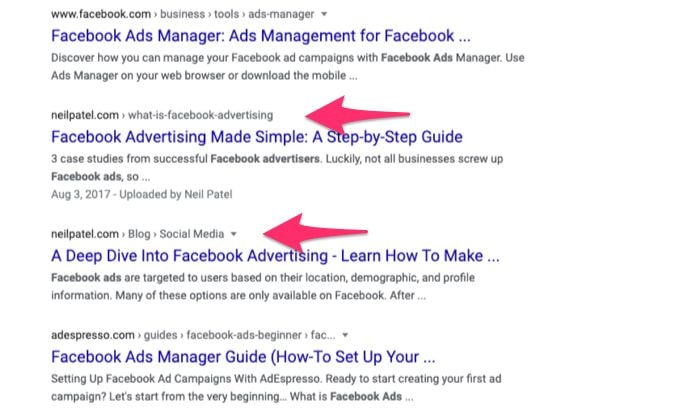 I've imbued my team with my knowledge, so they know what works and what doesn't on a social media platform like Facebook. Trust me, they know the nuances of creating unique, impactful ads that drive the viewer to take immediate action.
My team takes care of everything: creating paid social media campaigns, customer targeting, sending them messages, and recommending creative and copy best practices. Everything.
If there's one thing I promise we will deliver at NP Digital, it's results.
My team's ad campaigns are customized to suit your budget and marketing objectives. From writing attention-grabbing headlines, choosing the right CTAs, and doing A/B testing – you don't need to worry about a thing.
We do the magic to make the whole process as effective as possible.
You'll be in good company, too. I've worked with market heavyweights like Google, Viacom, eBay, NBC, TechCrunch, Thomson Reuters Foundation, and even Facebook itself.
You're right to have high expectations knowing this, but if you take a look at my case studies, you'll see I can back it up:
Our team helped Contentful launch campaigns in over 78 countries and increased leads by 159%
Our team optimized ConnectWise's campaigns to increase ROAS by 100%
Our team grew SoFi's organic search by 509%
In short, my clients have been happy with the results. Plus, my agency has a 4.3-star rating on Glassdoor.
And since you're still here, book your free consultation with my team here.
2. Hibu – The Best Facebook Ads Company for an All-in-One Solution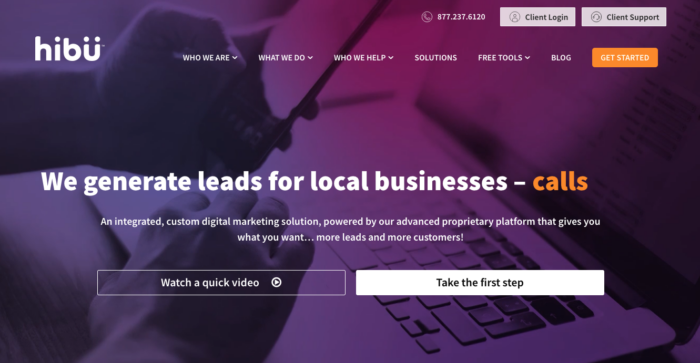 Hibu is a full-service digital marketing agency that offers comprehensive Facebook advertising campaign set-up, management, optimization, and reporting services. I really like what they do over at Hibu, and I don't think it hurts that the company is a Facebook marketing partner too: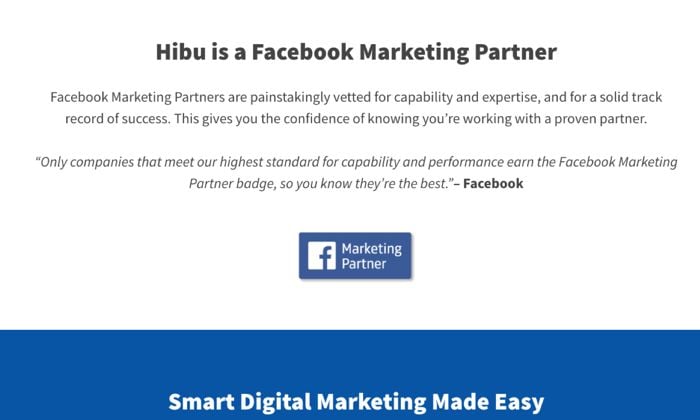 Beyond an end-to-end Facebook ad service, Hibu gives you the following additional services:
Social media marketing
Listings management
Website design and development
Online review management
SEO
Display marketing
Hibu will set up your Facebook business page and use its team of dedicated marketers to craft highly targeted ads that convert visitors.
They start by identifying your goals for creating Facebook ads and then generate appropriate variations to determine the right fit. Once the ads are live, the agency analyzes ad performance and continuously optimizes them for better results.
I think their client testimonials speak volumes about the agency's results.
Owners of The Mudpie Company, Berry Floor Leveling LLC, and Rutzick Law all praise Hibu's efficient service and professionalism. The company developed a custom digital marketing solution for one of its clients that helped drive traffic, causing a 12x increase in page views.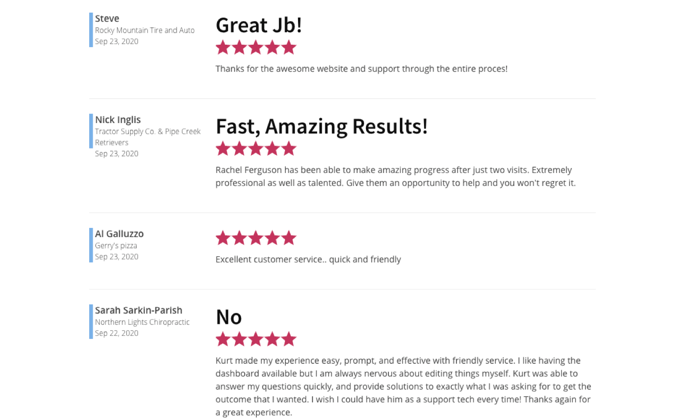 Hibu enjoys almost a four-star rating on major review sites, such as ConsumerAffairs and Better Business Bureau. You'll also find multiple five-star reviews in the company's 'Client Review' section.
3. Voy – The Best Facebook Ads Company for À La Carte Services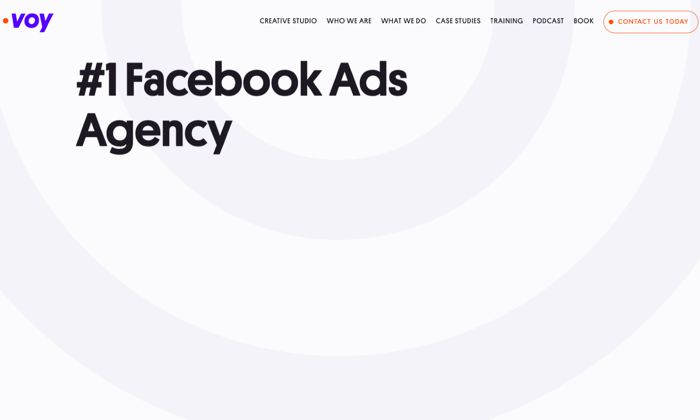 Voy Media is a great bet if returns are your top priority.
It's the brainchild of Kevin Urrutia and Wilson Lin and was founded in 2015. You get plenty of flexibility, including single or ongoing Facebook advertising services. That makes the agency a great option for businesses that want to test the market by opting for one-off services before considering something permanent.
Voy has an interesting approach to Facebook marketing in my opinion. The company guides its clients on a journey to discover their products and make them their own fans. In addition to developing a collection of eye-catching ads and copy, they adopt a performance-based approach by using carefully thought-out strategies and tactics like target audience development and A/B testing.
It uses proprietary AI software, as well, for optimizing and scaling Facebook campaigns.
Several big companies, such as Big Life Journal, UMG Gaming, Paw.com, Lacoste, and XG Cargo, form a part of its clientele.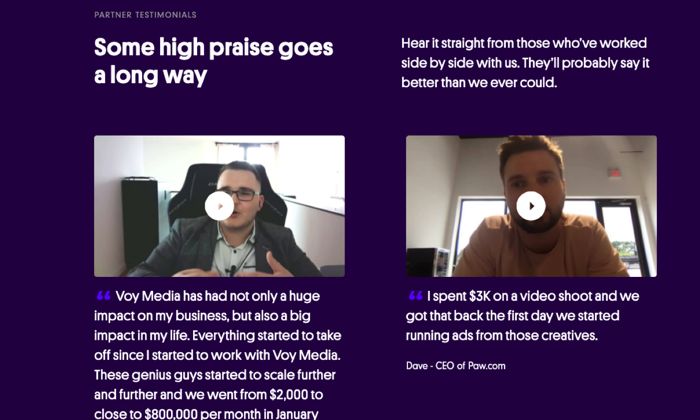 The company is also fully transparent about results and has multiple case studies showcasing its expertise.
Voy Media helped one of its clients to scale and amplify its paid media strategy to boost its ROAS with a corresponding decrease in CPA and CPM. They delivered the following results:
1,500% increase in revenue
140,000+ purchases
1,000,000+ landing page views
26,000,000+ post engagements
Thanks to its strong communication and a fantastic team of marketers, Voy Media scores a 4.3 rating on Yelp at the time of writing. Many have mentioned how the company has given them better ROI, increased click-through rates, and reduced conversion costs.
4. MuteSix – The Best Facebook Ads Company for Creative Ads
MuteSix is a full-fledged ad agency that can create value for DTC brands, starting at 15% of your total ad budget. And considering that reputable brands like LA Times, National Hockey League (NHL), Headspace, and Chicago Tribune trust MuteSix, maybe you should too.
Their weapon of choice? Breakthrough creativity, which is backed by targeted media buying and data-driven analysis.
Not only does the company produce quality ads for your target audience, but it also optimizes ads, recommends good website designs, and provides regular performance reports.
They also place a Meta Pixel on your website for tracking user actions and sales to carry out A/B tests. You can use the Meta Pixel for retargeting purposes too.
MuteSix has an in-house video studio and graphic design team that can help businesses expand their reach through unique visuals. Furthermore, it tests multiple versions of visually appealing ads on different target audience segments for enhanced effectiveness.
For instance, the company selected a unique carousel ad format for one of its clients that allowed visitors to scroll through its catalog without leaving their News Feed. This helped the client in the following ways:
4x increase in revenue
33% decrease in cost per action
Bonus: MuteSix can help you make great landing pages and video stories.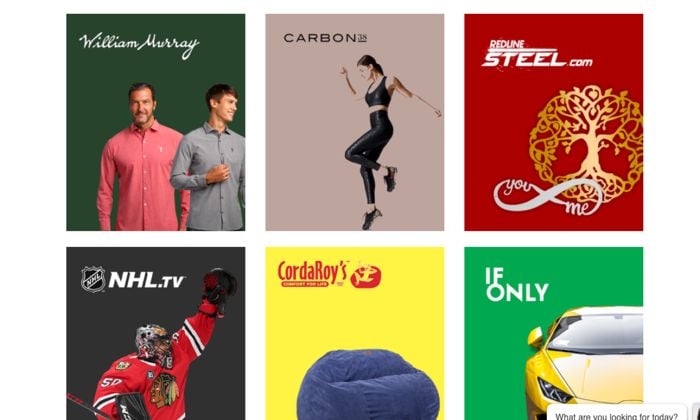 I think a mark of a good company isn't just how well it treats its clients, but how well it treats its employees, too. Mute Six is a standout agency in this regard.
It has received several accolades, with Inc. featuring the company on its list of the 500 Best Companies to Work For. The fact that they take such excellent care of their employees gives their teams more initiative to work harder for the company's clients, a.k.a you.
As you'd expect, this Facebook ad agency has excellent customer reviews – from Glassdoor to FeaturedCustomers to Google. MuteSix's biggest advantage is its knowledgeable and skilled team, innovative video production, and fast results according to customers.
The only catch here is that the company prioritizes clients with monthly budgets over $20,000 in ad spend. So it may not be the best bet for small companies.
5. Lyfe Marketing – The Best Facebook Ads Company for Small Companies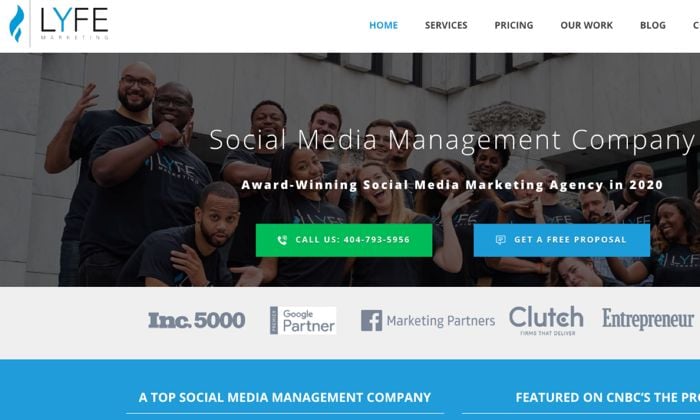 Small companies often don't have the ability to splurge on advertising. They have to operate within their budget limitations and maximize results. Helping these kinds of companies is one of the reasons I started my marketing blog in the first place.
But if you're a small business and want the help of an agency, then Lyfe Marketing could be a great bet.
Located in Atlanta, GA, Lyfe Marketing is a boutique social media management company that offers social media advertising and management, PPC, SEO, and website design services.
It has less than 50 employees, making it suitable for small and medium-sized businesses. In fact, the company has been explicitly clear about its primary goal of helping small businesses grow.
The company is well aware of how Facebook can be a driving force for enhancing marketing efforts. You can use its services to grow brand awareness, develop relationships, and promote website traffic.
Lyfe provides bespoke solutions to leverage cost-effective advertising methods and has an expert team to assure tangible results. Their work involves optimizing existing campaigns to decrease costs and increase conversion rates.
Additionally, every account is managed by an experienced social media manager to gain greater insight into your target audience.
If you prefer an intimate working relationship with your Facebook ad company, this could be an excellent fit.
Plus, you can rest easy when it comes to ad quality too. Lyfe knows the art of providing creative, impactful ads that can help your clientele grow.
With a 4.5- and 4.7-star rating on Clutch and Upcity, respectively, you can imagine Lyfe's customer satisfaction proficiency. The company claims to have driven over 983,287 leads and has several case studies that break down every client's journey to success.
I would highly recommend enlisting this agency's services, joining the likes of Domino's Pizza, Georgia State University, Hilton, and the Atlanta Hawks.
4 Characteristics That Make a Great Facebook Ad Company
There are all sorts of ad agencies operating on the market today, with everyone claiming to be the best.
I've picked five of the best options above. But you should still know the characteristics that make up a good Facebook ad agency to find one that can provide tailor-made solutions per your requirements.
Ability to Create Objective-Specific Ads
Why do you want to hire a Facebook ad company? Results.
The only way that you can get results is if you enlist an agency that knows the art of producing engaging and objective-specific ads.
The company should have the skills to help you fulfill your goals – whether it's getting more quality leads, boosting engagement, increasing store visits, or getting more click-throughs.
The idea here is to hire an ad company that can help you meet your goals, and the best way to ensure this is to look for a diverse portfolio.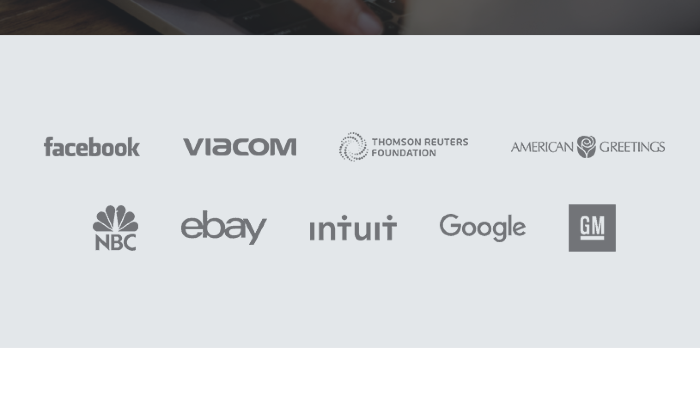 Working with different clients and industries helps companies bring greater value, creativity, and innovation to their future clients. Finding a company that has Facebook on its client list would make the deal even sweeter.
Talented Team of Experts
Everybody claims to be the best, but only a few have the experience to back up those claims.
You must hire a Facebook ad agency that is well-equipped with first-rate employees to help you achieve your goals.
For instance, if you want to carry out paid social media campaigns with minimal to no effort from your side, you need a team that has the experience and knowledge to carry out these campaigns.
Additionally, they should also take care of customer targeting, keep in touch with your customers and prospects, as well as recommend creative and copy best practices.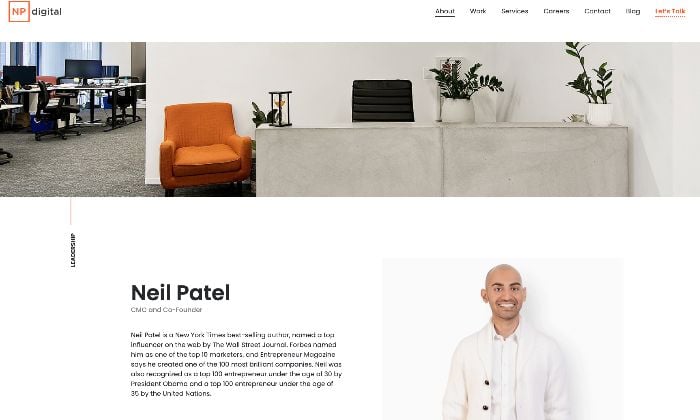 You can find out more about a company's team by going through their 'About' page or LinkedIn 'People' page. Here's an example from my agency: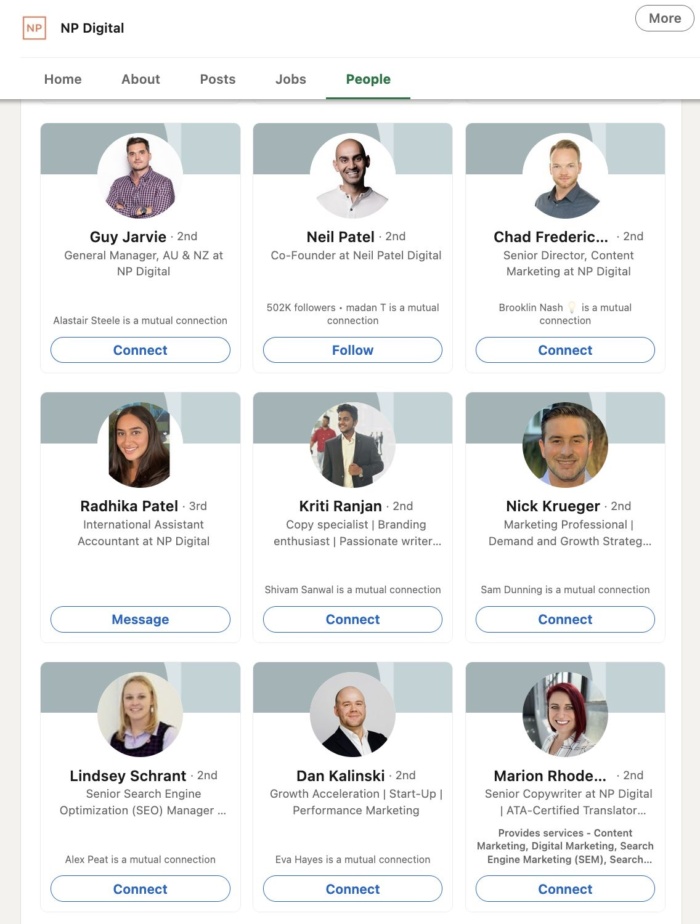 While this may not show you every contractor or freelancer that the agency works with, it's still an excellent place to start. You can always ask follow-up questions during your consultation if you want more clarity.
Real Life Testimonials
Having social proof, such as testimonials and previous client reviews, can be an excellent way to gain insights into an agency's work ethic.
Considering that 95% of customers look at testimonials and customer reviews before purchasing something, it can also be beneficial from the agency's point of view.

In fact, displaying social proof is an effective tactic to convert visitors into buyers. So if you don't find any testimonials on websites, it means the following:
One, the company may not have previous clients
Two, they aren't the experts that they claim to be
Good testimonials are indicative of a similar experience for future customers. Also, getting testimonials shouldn't be difficult for agencies that have satisfied clients.
Familiarity With the Latest Tech and Practices
Ad agencies need to be familiar with the latest software. For Facebook, in particular, Facebook Pixel, Facebook Ad Manager, and so on are useful tools that can assure faster results through in-depth insights.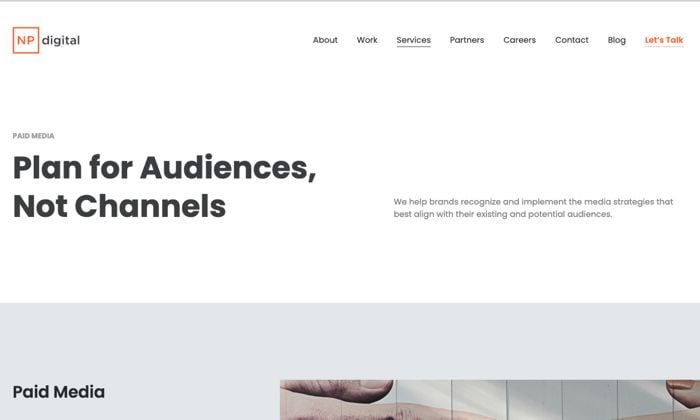 Having ad software expertise, along with familiarity with third-party data sources and creative testing tools, is also helpful. Ultimately, this will help your brand gain more popularity through better ads – both in terms of creativity and effectiveness.
What To Expect From a Great Facebook Ad Company
Let's discuss expectations next. In particular, what can you expect for your brand? I've based the following on the approach my agency takes, but most agencies will use a similar method.
Introductory Session
As I mentioned before, you can have various goals when enlisting the help of a Facebook ad company.
However, there is no cookie-cutter approach. Every business case has different needs and limitations.
The team should begin by hearing your vision, and then devise methods to achieve it. Just because an ad worked for one company gives no guarantee that it'll work for you.
Always be vocal about what you want; it's exactly what the agency wants to know.
In-depth Research and Best Practice Recommendations
Once they know what you want, the Facebook ad agency should use their experience and expertise to carry out in-depth research to formulate a draft campaign framework.
Everything has to be in sync here: you, your target audience, and your niche.
You can expect the Facebook ad company to hold meetings where they recommend the best practices for maximizing results.
Campaign Kickoff
If you and the ad agency seem to be a good fit for each other, you'll receive a contract.
This will contain a detailed list of terms and conditions, expectations, business plan, and an estimated time frame of when you can expect results.
Next, you'll have to introduce the team to your in-house staff and give them access to your website, blog, analytics login codes, and so on.
Once the onboarding is done, the Facebook ad company should start scoping your project, creating timelines and task lists, and chalk out an understanding of how they will manage the project.
How to Find the Right Facebook Ad Agency For You
Okay, so you know what to expect. Now onto the question I get asked most: How do you choose the right Facebook agency for your needs?
Here's what I tell people:
Know Your Goals and Desired Outcomes
Remember the saying that knowing your destination is half the journey?
Well, the same logic applies when you're looking to hire a Facebook ad company.
Every ad agency has different specialties, along with budget and project sizes. This is precisely why you should know your business goals and the objectives you want to achieve by working with a specific agency.
Once you get the right lens to evaluate different agencies, you'll be able to determine your perfect match easily.
The following are a few examples where you can break down the whole process by using a deliverable-goal-end result approach. In other words, you understand your deliverables, then determine the goals of these deliverables, followed by the outcomes you hope to achieve.
Example #1: Getting More Leads Despite a Tight Budget
You want to hire an agency to develop an efficient Facebook advertising strategy for your company. The catch here is that you only have $500 per month to spare, but you want more leads.
So, in this case:
Deliverable: Using unique, eye-catching ads to get high-quality leads.
Goal: An agency that has the expertise and is open to accepting clients who have a tight budget.
End Result: Generating more leads without overstepping the $500 threshold.
Example #2: Expanding Reach Through Visually Appealing Videosh3>
You want to create engaging video ads that you can use on Facebook. The problem here is that you don't know where to start.
So, in this case:
Deliverable: A series of on-brand ad videos that increase brand awareness and click-through rates.
Goal: An agency that has the expertise to create engaging videos, which talk about your new offers and encourage the viewer to click on the link.
End Result: A finished set of effective video ads.
If you see both examples, you'll find there are different limitations and requirements.
While the budget is super strict in the first case, it's more flexible in the second. Similarly, there aren't any specifications with regard to the ad type in the first example, but the second one explicitly states video advertisements.
Essentially, when you know what you want, finding the right agency for your business will become very easy. Plus, it's much better to avoid the disappointment of hiring someone only to realize that they can't give you what you want.
Another way to vet Facebook ad agencies is by looking for specific characteristics that are relevant to the business and can understand your goals and desired outcomes.
With so many available options, choosing the right Facebook ad agency can be a bit difficult.
Nevertheless, you should always prioritize a good reputation with a specialized approach. In addition to this, I recommend the following:
Work on determining your business goals and desired outcomes.
Look for agencies that satisfy our above-listed characteristics – each one of them is essential.
Make sure the agency is in sync with you and your in-house team.
With that in mind and my thoughts on the best Facebook ad companies above, I hope you'll be able to find the right agency for your business.
Frequently Asked Questions
How many companies run Facebook ads?
According to Meta, three million businesses currently advertise on Facebook. But don't let the amount of competition put you off. Facebook's audience is so large that any brand can succeed with Facebook ad marketing. 
Can I run Facebook ads myself?
You absolutely can run Facebook campaigns yourself. The Meta ads platform is reasonably easy to use. But just because you can run your own campaigns doesn't mean you should. An expert Facebook ad agency will usually drive much better results and generate an ROI that far outweighs the cost of its services. 
Should I hire someone to do Facebook ads?
If you want to increase the speed and amount of success you have with Facebook ads then you should hire someone to do Facebook ads for your brand. But not just anyone will do, however. Make sure you hire one of the best Facebook ad companies to increase your chances of success. 
Conclusion
It's easy to start advertising on Facebook, but it's hard to make campaigns profitable and effective in the long run. I should know, I've run hundreds of them.
Despite my writing a lot about Facebook advertising and how to optimize your ads, there really is no replacement for the advice and expertise of a marketing agency.
You'll get results faster and for less money by working with an agency than trying to do it on your own. So check out one of the agencies I listed above or trust my team to get the results you need.
Did I miss anything? How did you choose your Facebook Ads agency?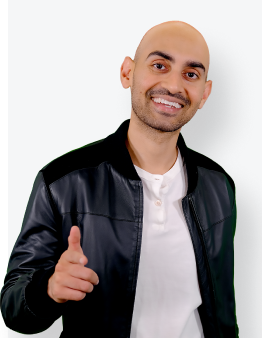 See How My Agency Can Drive More Traffic to Your Website
SEO - unlock more SEO traffic. See real results.
Content Marketing - our team creates epic content that will get shared, get links, and attract traffic.
Paid Media - effective paid strategies with clear ROI.
Are You Using Google Ads? Try Our FREE Ads Grader!
Stop wasting money and unlock the hidden potential of your advertising.
Discover the power of intentional advertising.
Reach your ideal target audience.
Maximize ad spend efficiency.