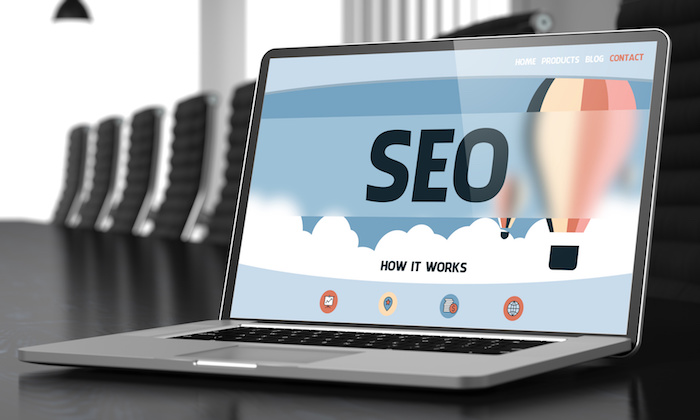 If you have been in Internet marketing for more than a few weeks, you have likely read that SEO is dead.
Let's get this out of the way. This is not that article.
Every time a new Google update rolls out (which is an average of three times every day, according to Gary Illyes), someone says "SEO is dead."
Seriously, a search of "SEO is dead" turns up over a million search results.
And some of these articles are new!
I am here to tell you that SEO is not dead. SEO will never be dead.
But SEO isn't all that matters.
First things first. What do we mean by SEO?
At its core, SEO (search engine optimization) is a set of strategies aimed at making sure your site turns up in the search results when a user types a word or phrase into a search engine.
The problem is, as the way people interact with search engines changes, so do SEO strategies.
Which means this:
SEO is constantly changing
I recently bought this zucchini spiralizer.
Cool, huh?
Stick with me. I have a point here.
The first time I used it, I got a mess of half broken zoodles.
The second time, I cut my finger.
By the fifth time I used it, I was a pro at applying just the right amount of pressure to get the perfect zucchini noodle.
The same thing happens with search. As users get used to the technology, they get better at using it.
As they get better at using it, Google adjusts the algorithm to provide a better product.
The most recent example of this is the shift toward semantic search.
What's semantic search? Here's the definition according to Moz,
Semantic search seeks to improve search accuracy by understanding a searcher's intent through contextual meaning. Through concept matching, synonyms, and natural language algorithms, semantic search provides more interactive search results through transforming structured and unstructured data into an intuitive and responsive database. Semantic search brings about an enhanced understanding of searcher intent, the ability to extract answers, and delivers more personalized results. Google's Knowledge Graph is a paradigm of proficiency in semantic search.
This is illustrated by the way we now use Google. In the past, we might have typed "carpet cleaner Chicago," while today we might ask Siri, "Who is the best carpet cleaner near me?"
One of the most interesting features about our industry is that it is constantly changing, but this also makes it more challenging.
So, if SEO is so important, why am I saying you shouldn't rely on SEO alone?
Because SEO is constantly changing!
The strategy that works for a carpet cleaner in Chicago isn't necessarily going to work for a tech startup in San Francisco.
What to do instead of just SEO
Web users perform trillions of searches every month.
Most of them happen on Google.
In fact, Google owns nearly 80% of the search market as of July 2017.
So, how do you get your content to stand out when 80 million blog posts are published every month on WordPress alone?
According to Moz, SEOs in 2017 should be focusing on four things:
Mobile First Indexing
Natural Language
Local Search
Video
KO Marketing Lists a total of 30 SEO best practices for B2B brands, including creating optimized landing pages, personalized content, security, and link acquisition.
In 2016 during a Google Q&A session, Google's Audrey Lipattsev revealed that links, content, and RankBrain are the top three ranking factors Google considers for organic search.
This is important information, but it still doesn't tell us what aspects of those factors matter.
We're left to figure out the details on our own.
With so many "best practices" and hundreds of ranking factors to consider, it can get overwhelming to figure out what really matters when all you want to do is rank well.
The reason you shouldn't focus on SEO alone is simple.
No single strategy is going to help every business rank #1 on Google.
More than 200 factors are used by Google to determine your search ranking, meaning there is no magic bullet. 
Instead of chasing every new update from Google (three a day, remember!), you are much more likely to succeed using these not-totally-SEO-focused strategies:
Figure out who your readers are.
Write for your readers, not search engines.
Make your site easy to use.
Follow the data.
Let's look into what each of these strategies entails.
Figure out who your readers are
Learning who your readers are and what they really want is one of the most important skills you need in order to be an effective writer.
Sure, you need to be able to write clearly and develop your voice. Those things matter. But you also need to understand who your readers are.
And not just in a general sense of 'Our readers like gaming' or 'Our readers like learning about digital marketing.'
You need actual data about who your readers are so that you can tailor your content to them.
To do this, you need to gather demographic data and then create reader personas.
Step #1: Find demographic data on your users.
Demographics are the most basic characteristics about your readers. The most useful demographics for most businesses include the following:
Age
Location
Gender
Education level
Income level
Marital status
Family size
The information that matters to your brand might be a little different, but this list is a good start.
If you already have readers, this data will be pretty easy to find using a few tools.
First, you can use paid tools, like Demographics Pro for Hootsuite, Alexa, or Quantcast.
You can pull much of this data for free using Google Analytics and social media.
Even just the basic audience report from GA will give you information about where your audience is located and what devices they are using.
For even more detailed information, you can enable the Demographics and Interests reports.
Here's how to do so.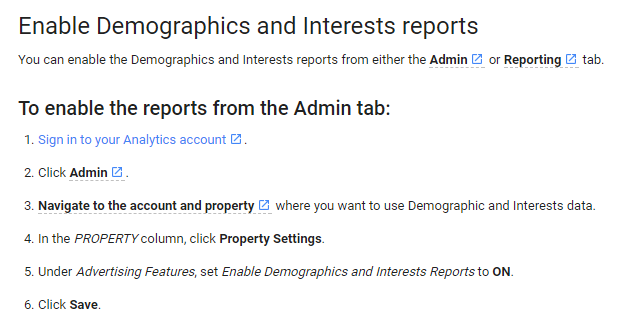 After about 24 hours you will have access to a host of data about your users, including gender and age.
Another free way to get demographic data is through Facebook Insights.
Go to your Facebook business page, then click on Insights > People.
You will see a report that gives you the gender, age, location, and language of the people who like your page:
These statistics will give you insight into who your readers are and where they are located.
For more detailed data, you could do a survey of your readers through Survey Monkey or Google Forms.
To create an effective demographic survey, Survey Monkey suggests the following:
Define the survey's goal in writing
Keep it short and focused
Ask simple questions
Use closed-ended questions when possible
Use rating scales and keep them consistent throughout
Order the questions logically
Pre-test your survey
Consider your audience
Send reminders
Offer an incentive
The incentive could be a download or even a gift card to a popular store like Amazon or Starbucks.
Once you have all that data, it is time to put it to use by creating a user persona.
Step #2: Create Reader Personas
To be the best writer, you don't need to have the best ideas, be the most knowledgeable person in your industry, or have a bunch of fancy paid tools.
Don't get me wrong, those things help.
But what you do need is to understand your reader and what they want.
Getting the demographic data above is the first step.
Now you need to turn all those numbers into reader personas that help you write directly to your reader.
Let me illustrate.
Say you are going to write a letter to your younger sister. You want to share a few things you wished you knew at that age, and you want to use an approach that will appeal to her.
You know your sister is 22, about a year away from graduating with a degree in marketing. She lives with two roommates and doesn't make more than $25K a year.
You likely know her favorite band, her favorite book, her style icon. You know which way she leans politically.
With all that in mind, you start to write. You adjust your tone, your word choice, your approach to who you know she is as a person.
All the information you have about her makes it easier to write a letter she would not only read, but that would resonate with her.
By using the demographic data to create a user persona, you can do the same thing for your online content.
But first, you need answers to a few questions:
What do your readers want to learn about your industry?
How important is your industry to them? Is it a hobby they love, is it vital to their job?
How much do they already know? Are they beginners, intermediate, or experts?
What type of content is most popular? Video, ebooks, podcasts, blog posts?
What motivates them? Do they have a particular problem that needs to be solved?
You may be able to answer these questions yourself. But be careful relying on gut feelings about what your readers want.
Instead, look for data:
Ask questions on Reddit. See if your questions are already answered there.
Look for forums in your industry.
Add these questions to your demographic survey.
Search the keywords you want to rank for, and see what the top 5 search results indicate. If the top five results for your top key term are videos, there is likely a good reason for that.
The key here is to figure out who your readers are and what makes them tick. Then, you can take this data and create a detailed user persona.
Here is how to create your user persona.
The first part of your persona should include that detailed information about who they are – age, location, etc.
The second part should include information about what they want, what they know, and what motivates them.
The final section should include information about their behavior.
Here is an example:
Reader Name: Joseph Doe

Joseph Doe is a 30-year-old male living in Pittsburgh, Pennsylvania. After graduating from Florida State University, he moved to Pittsburgh to work as a marketer for a health food startup. He is the only paid marketing person on his team, which means he wears multiple hats.

He makes around $65,000 a year, but the startup nature of his job makes him hesitant to spend outside of his means.

He is driven to learn about digital marketing and spends a good deal of time researching new techniques his company can use to disrupt their industry.

He likes to read in-depth posts of 3,000+ words that give step-by-step instructions without a bunch of fluff. He reads at least three of these posts a week.
If you had to sit down and write a post to Joseph, you would find it easy to choose the tone, the format, and the length.
That is the power of reader personas.
Write for your readers
Writing for your readers is something I talk about quite a bit, including how to suck your readers in, keep them on the page, and push them to convert.
Here, I want to talk about how to create useful content your readers will want to read.
Step #1: Create a conversation
Have you noticed that I ask a lot of questions in my articles?
Have you noticed that I keep my sentences short and simple?
I do these things on purpose.
I don't want you to struggle to understand what I am saying. I want to create a conversation where you feel engaged, like we are chatting over a cup of coffee.
Your writing should be the same — simple, straightforward, and conversational.
To do that, start by speaking directly to the reader. Address them with "you."
Step #2: Back up your statements
If I tell you (like I did earlier) that Google dominates nearly 80% of the market share in search, I back that statement up by linking to the study where I found that statistic.
If you don't back up your statistics, you lose credibility with your readers.
No one is going to believe what you say if you are constantly spouting off random or outdated statistics without backing up your statements with sources.
You also lose out on an opportunity to share a good source of information with your audience. Since your main goal should be to educate, that is a huge missed opportunity.
Another benefit is creating goodwill between you and the site you link to. If your post does well and drives a decent amount of traffic, they are likely to notice. This will make them more likely to link to your work when it makes sense.
Step #3: Create detailed posts
I tend to write super long articles.
There are two main reasons for this.
First, I know my audience. I know you are tired of reading 500-word best practice posts with no actionable information.
Second, if you want to rank in Google, you need to answer a searcher's question better than every other post out there.
This means giving a more detailed, thorough answer.
Take the time to show you are an authority in your industry. Write highly detailed posts.
Make your site easy to use
What do you think happens if a customer comes to your site and is annoyed or unable to find what they are looking for?
They leave.
Okay, that might seem pretty obvious, but the point I want to stress here is that they just leave.
They likely don't say anything to you at all.
A study by Experienced Dynamics showed that 79% of users end up leaving an unoptimized page to find another site to complete their task.
The same study found that 52% of users said that a poor user experience makes them less likely to engage with the company.
This is why user experience matters.
So, how do you create a site that people want to use?
Step #1: Optimize for mobile
According to Smart Insights, the average U.S. user spends an average of 87 hours per month on a smartphone.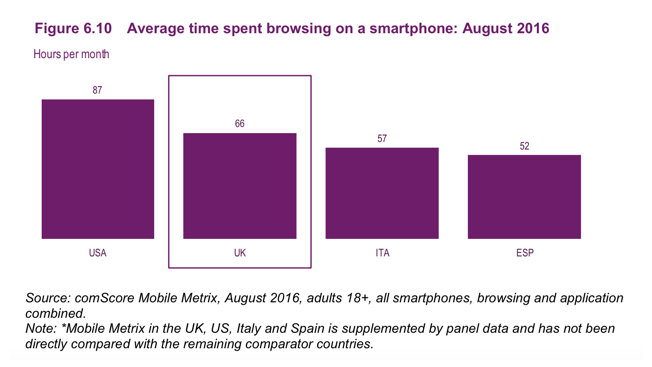 Another study by Comscore said that an increasing number of people are using multiple devices or only mobile.
In 2015, Google released the Mobile Friendly Update, an entire algorithm update dedicated to pushing site owners to optimize for mobile devices.
There is no excuse not to be optimized for mobile devices.
Not sure if your site is mobile friendly? Google released a free, easy to use tool that will tell you how your site scores and show you exactly what areas you need to work on.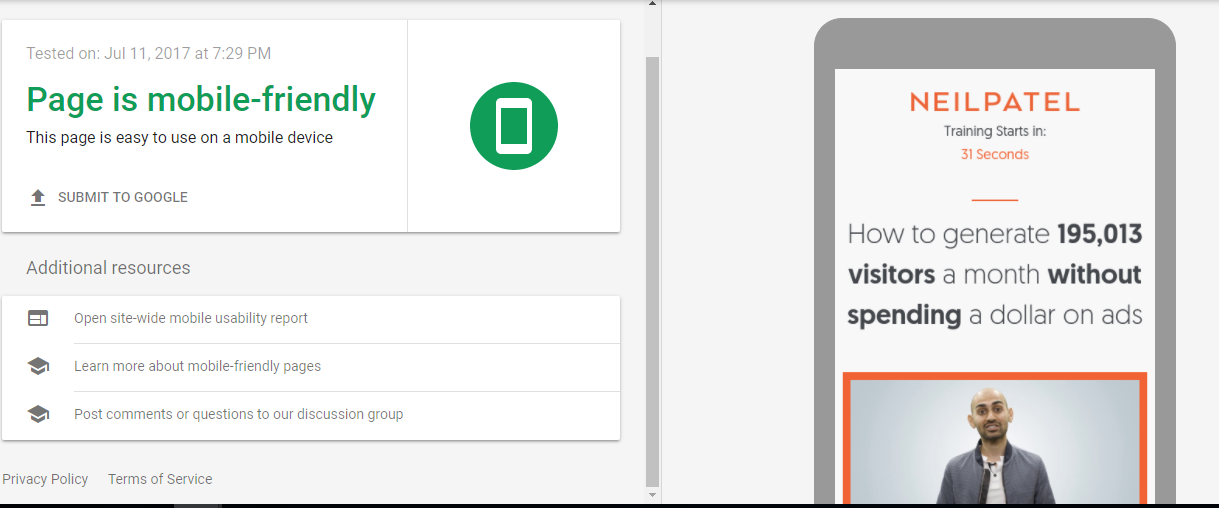 Step #2: Avoid popups or popovers on mobile.
You are probably reading this on my site, which means you likely noticed I use popups regularly to drive people to sign up for training, newsletters, and webinars.
And I cofounded Hello Bar, a web toolbar service that helps convert readers into customers.
I am the last person who is going to tell you not to use popups.
Why? Because I have tested them. They convert well for my businesses. In 2013, I found that popups increased my conversions by 43%.
In most cases, popups work.
There are a few caveats. Popups don't do well on mobile unless they are small and unobtrusive.
Google will penalize you for using annoying popups on mobile devices.
Above all, you need to keep your readers in mind and test to see what works.
I highly recommend A/B testing the following pop features:
Time to deployment
Size
Color
Copy
CTA or offering
Format: bar, lightbox, popup
Taking the time to test popups will ensure you are converting well without annoying your readers.
Follow the data
Often what we think our users want and what actually works are two very different things.
Popups are a good example of a strategy that many might think won't work, but the data tells a different story.
Look at both quantitative and qualitative data.
What do the numbers tell you?
What are your customers telling you?
Test everything the data tells you, even if it goes against SEO, even if it goes against so-called best practices.
Conclusion
In the ever-shifting world of SEO, nothing stays the same for very long. There are also dozens of factors that are important, yet don't directly affect search rankings.
Sometimes, data tells you one thing, while SEO 'best practices' tell you it won't work.
There is no such thing as a one-size-fits-all approach that works for all businesses in all situations.
This is why you can't rely on SEO alone.
Have you found some SEO 'best practices' that don't work for your brand or your industry?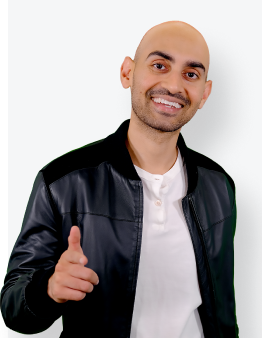 See How My Agency Can Drive More Traffic to Your Website
SEO - unlock more SEO traffic. See real results.
Content Marketing - our team creates epic content that will get shared, get links, and attract traffic.
Paid Media - effective paid strategies with clear ROI.
Are You Using Google Ads? Try Our FREE Ads Grader!
Stop wasting money and unlock the hidden potential of your advertising.
Discover the power of intentional advertising.
Reach your ideal target audience.
Maximize ad spend efficiency.