Conversion rate optimization, or CRO, is the process of increasing your website's conversion rate by compelling users to take a specific action. In most cases, this action is a transaction.
Even in e-commerce, however, conversions aren't just sales. They could also be leads, social media shares, or click-throughs. The beauty of conversion rate optimization is that these strategies will work no matter what your intended conversion is.
CRO Tip 1: Add a Site Search
If your website doesn't already include a site search, then it's imperative you add it.
The main benefit of site search functionality is user experience. However, the search results data will also provide you with invaluable insights. By monitoring what visitors are commonly searching for, you can tailor your content to meet those needs.
You may even find users in different parts of the funnel based on the search terms they're using. This information can then help you to narrow your customer's most common questions and pain points, both of which will help you to tailor the website experience to their needs.
CRO Tip 2: Ensure Forms Are Easy to Fill Out
Website forms can be used for numerous purposes, including newsletter signup, lead magnet acquisition, and product/service inquiry. The easier the forms are to fill out, the higher the completion rates.
Just a few ways to ensure the form is easy to fill out are clear form field names, proper HTML formatting, sample placeholder text ("Your website URL" is an example in the image above), and a distinct (i.e., easy to locate) submission button.
CRO Tip 3: Improve your CTAs
Calls to action are one of the easiest elements of your CRO strategy to test. That's why you should continually test your CTAs to see what works and what needs improvement. You'd be surprised at how quickly user preference can change!
Just a few examples of elements to test are copy, colors, placement, and button shape. There are plenty of CTA tactics to implement.
When it comes to branding, consistency is key. However, it's never a bad idea to use colors outside of your branding palette when testing what works for your CTAs. After all, colors within your palette will blend in and be easily overlooked by website visitors.
CRO Tip 4: Run User Testing
How can you know how users interact with your website if you're not running user tests? User testing can provide invaluable information, so it's important to jump on this as quickly as possible.
There are various tools for user testing. One such tool is heat maps. Heat maps enable you to see how users navigate your site and what interactive elements (e.g., links, accordion tabs) they're clicking on. Some heat maps even incorporate eye-tracking software to see where your users look first.
There are plenty of heat mapping tools on the market, but a few options include Crazy Egg and Hotjar.
CRO Tip 5: Add More (Better) Social Proof
You want to leverage customer loyalty as often as you can. Why? It's a free marketing strategy that's easy to implement across your brand.
Social proof is the easiest way to leverage customer content on your website. It includes positive ratings and reviews, social media posts from customers and influencers, and customer-submitted content like photography.
There are small ways you can implement social proof on your website yourself, but on a larger scale, you'll need automated tools like HotFomo and OptinMonster.
CRO Tip 6: Add Chatbots or Live Chat
If you could have a product question or concern answered instantly, wouldn't it make you more likely to purchase the product? That's the idea behind live chat.
Chatbots and live chat are tools that provide customers with an instant link to the brand. They can help by answering basic questions and concerns, troubleshoot common problems, and more. While many of these exist on your website, there are even some tools that work via text or Facebook messenger.
There are so many chatbot options available that it can be hard to narrow it down. I recommend you focus on native channel integrations as a way to narrow your search. If you want an app with widespread integration options, then consider Landbot which offers web, WhatsApp, Facebook Messenger, and API. Perhaps you just need an integration with Facebook Messenger in which case Chatfuel is an affordable solution.
CRO Tip 7: Review Customer Persona and Adjust Your Messaging
A customer persona is a fictional snapshot of your ideal customer. Personas are commonly used by marketing agencies, corporations, and e-commerce businesses.
The gap between who you think your ideal customer is and who you're actually targeting may be larger than you think. For example, if your personas are businesswomen in their early 30s but your customer base is largely homemakers in their 50s, then there's something off between your intended target and your approach.
That's why it's important to frequently (i.e., every two or three months) realign your customer persona with your messaging. In some cases, that will be tailoring your brand approach, or it could mean scrapping your original target audience in favor of your current audience.
CRO Tip 8: Use Targeted Lead Magnets
Lead magnets are a free item given away with the sole purpose of collecting user data. The most common lead magnets are in the form of PDFs or videos, but there's plenty of media types to use.
The more targeted your lead magnets, the more effective they are likely to be. The key is to get creative with your targeting. Depending on your product or service, it may make sense to target leads based on location. For other websites, it makes more sense to target leads by the type of content they read or how they found the site.
Whatever your target, be sure that it aligns closely with your intended customer. Since the goal of lead magnets is to collect user data, having data of target customers is invaluable to your CRO strategy.
CRO Tip 9: Use Popups Carefully
I have a love/hate relationship with popups because it's such a fine line to walk between beneficial (for you and the customer) and annoying. However, when implemented carefully, popups can be an invaluable conversion tool.
First and foremost, your popups should respect universal UX rules. These include fast load times, visible exit options (like the example from Wishpond below), and platform-appropriate size. There should also be limits as to how often users see the popup. For example, a user who bypasses the popup once shouldn't be bombarded with it every time they return to the site.
When it comes to conversion, keep the messaging short and the work required (if any) easy. You can also implement A/B testing to see how users interact with different versions of the popup. This is important to optimizing conversion rates across the board.
CRO Tip 10: Check Your Site Speed
If your site is slow, then all of the conversion rate optimization efforts in the world won't make a difference. Fortunately, there are plenty of free sites and tools that let you test your site speed and troubleshoot common issues.
When it comes to industry leaders, consider PageSpeed Insights and Pingdom. These tools have been around for years and they offer the most in-depth testing and troubleshooting. They look at first contentful paint, time to interactive, and total blocking time to calculate your overall score.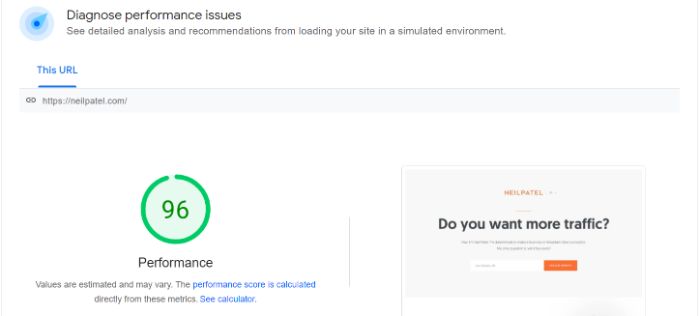 What are some of the most common issues that slow down site speed? To name a few, render-blocking JavaScript, poorly optimized CSS, large media files, and bulky code. While some of these may require a database engineer or developer to resolve, you can usually start to tackle some issues (like large media files) on your own.
CRO Tip 11: Recover Lost Sales by Following up on Abandoned Carts
If the main benefit of CRO is converting users already on your site, then abandoned cart users are the cream of the crop. They actively started the transaction, but for one reason or another they clicked out before completing the purchase.
There may be some obvious reasons for this, such as a discount code no longer being valid or shipping rates higher than they expected. Whatever the reason, you should always aim to recover the lost sales using (almost) any means necessary.
Just a handful of ways to recover abandoned carts are:
automated email flows
on-site push notifications
retargeting ads
personal outreach
automated social outreach
You don't want to harass cart abandoners, but you do want them to feel wanted. You may have to play with your outreach timelines to find the ideal approach for your customer base.
CRO Tip 12: Make Sure Landing Pages Match Your Messaging
If you use a landing page, whether it's for a lead magnet or a sales pitch, you want to consider where the users are coming from and the messaging they saw before. Why? To ensure a cohesive user experience, you want to ensure the landing page copy and brand elements match the messaging.
Just imagine how off-putting two distinct messaging styles can be to the user. Think of it like those mobile game advertisements that show playthrough of a game that doesn't even exist. The aim is to get you hooked on the concept they've presented so you download the game.
While distinct messaging between an advert and landing page isn't quite as off-putting as the above scenario, it's close. The differences can be jarring and steer users away.
CRO Tip 13: Target High Intent Users
The deeper a user is in the conversion funnel, the higher their intent. This means they're very close to making a buying decision, so if they're on your site then their potential for conversion is high.
How can you target high-intent users? As mentioned above, internal search terms are one way to get an idea of how users in different stages of the funnel interact with your site. Someone at the bottom of the funnel is trying to distinguish between experience, so they'll be looking more closely at shipping timeframes and return policies.
Here you can implement more high-intent keywords into your adverts and landing pages. Use the knowledge from your internal search to gauge what those keywords are for your customer base. You should also build out content that targets customer pain points. You can often identify these pain points with SERP analysis of high-intent keywords.
CRO Tip 14: Optimize Your Content
If analysis indicates your content isn't performing well, then it's time to re-evaluate and optimize your content. Content optimization can look like different things including keyword optimization, content length variance (add or remove content), and even visual updates such as images and videos.
For time and efficiency, you don't have to do all of the above (and more). You should instead research the top 10 results on Google for your keyword and see what they're doing. This will give you a clear path to improved search engine rankings.
CRO Tip 15: Before You Make Changes, See What Works Now
It's easy to see all of the things that need to be improved, but what about the things that are working? You're likely doing some things right, so look at the data to see what's working and then determine how you can implement it on a larger scale.
Conversion Rate Optimization Tips Frequently Asked Questions
What is conversion rate optimization?
Conversion rate optimization (CRO) is the process of increasing the conversion percentage for a website or mobile application. The aim is to increase the number of orders as it relates to the number of visits (i.e., conversion rate) by improving customer experience and testing interactive elements.
What is the most effective CRO strategy?
There's no one way to approach conversion rate optimization. However, a good CRO strategy will focus on user experience optimization, customer journey analysis, and website performance.
Is CRO different for e-commerce?
The benefits of CRO are the same whether they're being implemented for an e-commerce site or not. However, the processes may differ slightly. When it comes to e-commerce, the conversion funnel will play a large part that it may not play on a non-ecommerce website.
How can conversion optimization affect your return on investment?
In simplest terms, CRO aims to make the most of the site traffic you already have. By increasing the conversion of users already on your site, you have the potential to lower your customer acquisition costs.
Conclusion: Conversion Rate Optimization Tips
When you consider the fact that customer acquisition is more than half of the battle, it makes sense to focus heavily on conversion rate optimization. After all, if you could convert more of the users already on your site, then that drastically cuts customer acquisition costs which are some of the highest in any online venture.
A lot of CRO tips are about improving the user experience and enhancing the customer journey. You don't have to implement them all immediately, but you should consider carefully which of the above tips will have the greatest impact and implement those first.
Which of the CRO tips above do you think will have the most impact on your conversion rate?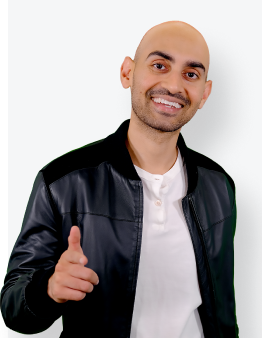 See How My Agency Can Drive Massive Amounts of Traffic to Your Website
SEO - unlock massive amounts of SEO traffic. See real results.
Content Marketing - our team creates epic content that will get shared, get links, and attract traffic.
Paid Media - effective paid strategies with clear ROI.