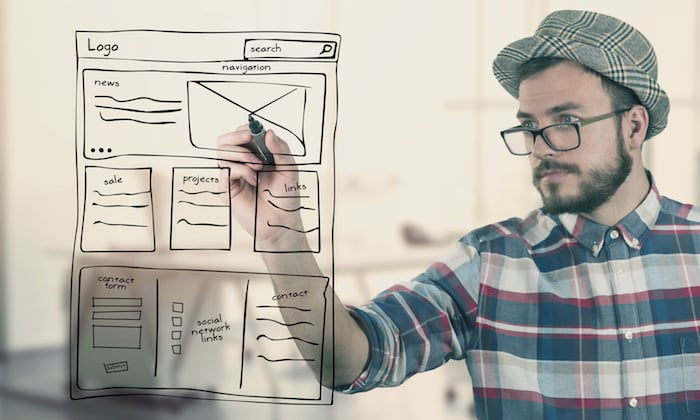 Reaching the top of the search engines using internet marketing for your target keyword(s) takes a good amount of work and this is where SEO tools can help.
Even if you have a basic understanding of how search engines and keyword research works, it's never easy to push your site rank to page one, let alone to the top position of search results.
There are many things that you need to research, compare and plan out before you launch your SEO strategy.
With nearly 60% of B2B marketers saying that SEO has the biggest impact on lead generation, this isn't something you want to ignore. Instead, it's an internet marketing strategy that you need to embrace.
What I've done with this post is to create a list of nine SEO tools that you need in order to achieve site rank success from day one; whether it's using keyword planners, search engine optimization or even social media. This doesn't mean you'll reach all of your goals within days. What it does mean, however, is that these tools will put you on the right path.
Top SEO Tools
When you have a business website, regardless of the niche, it's essential to implement a marketing strategy that takes into account keyword research and keyword planners. This should include a strong emphasis on SEO. You need to answer three questions, as you get started:
What do you know about SEO and what do you need to learn?

What have you done in the past in regards to SEO?

Which SEO tools can you implement to improve your chance of achieving top rankings and boost search engine results?
These are the most important questions, as the answers will help you better understand your current internet marketing strategy and what to expect in the future.
The following 10 SEO tools will help you on your journey to SEO success. Make sure that you have these on your team from day one.
There's more to SEO than what you see on the surface. The more you dig, the more data you'll find. And with this, you're in a position to make more informed decisions with the idea of boosting your search engine rankings.
The Ubersuggest tagline says it all:
Want more traffic? Ubersuggest shows you how to win the game of SEO.
It's an all-in-one SEO tool that provides an in-depth look at important factors such as:
Competitor SEO
Top pages
Keyword suggestions
Content ideas
Backlink data
For the sake of this post, let's assume you have a website in the sales and marketing space. You want to boost your organic search traffic, but you don't know where you're lagging behind your competitors. Here's what I want you to do:
Step #1: Run a Search for Your Domain

Step #2: Familiarize Yourself with the Overview
More specifically, there are four data points:
Organic keywords – The number of keywords the domain ranks for in organic search.
Organic monthly traffic – The total estimated traffic the domain gets considering the keywords.
Domain score – A score of 1 to 100, taking into account a variety of factors, with the higher the number the better.
Backlinks – The number of incoming links from other websites.
This is in addition to the chart which shows traffic growth over the most recent 12 month period.
Anyone would be happy to own this website, as it's organic keywords are "amazing" and its organic monthly traffic is "great." Not to mention it's high domain score and tens of thousands of backlinks.
But that doesn't mean there's no room for improvement. It's time to see where the site ranks for its top keywords. This helps you pinpoint growth opportunities.
Step #3: Click "Keywords"

Step #4: Review Keywords You're Ranking for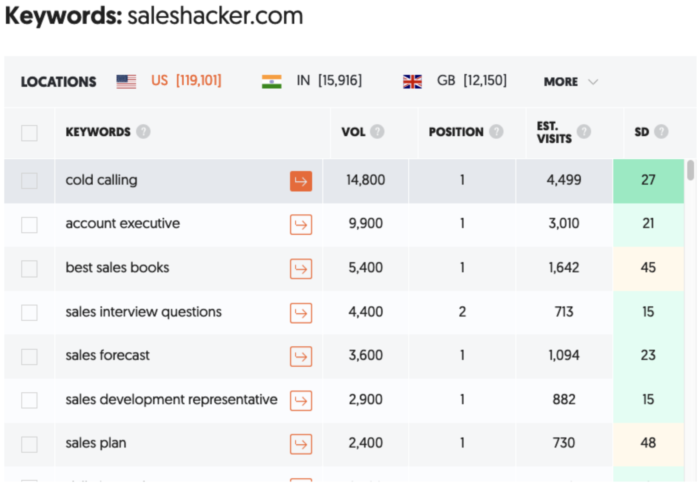 This is where you'll find a list of all the keywords you currently rank for. There are four columns with data corresponding to each keyword:
Volume – The number of monthly searches for the keyword.
Position – The position the URL is ranked in Google.
Estimated visits – Estimated traffic the page gets from Google.
SD – Estimated competition in organic search.
The key here is identifying keywords with high volume and a low SD score that are not currently in the number one position. So, for the example above, "sales interview questions" is a prime target.
It gets an average of 4,400 searches per month, with an SD score of 15. Add this to the fact that the website is already in position #2, and you have a winner.
Step #5: Click the Keyword
The first thing you'll notice is your website in the #2 position. Congratulations, that's not easy!
Now, you need to compare your site to the one competitor above you in the rankings. For example:
Your domain score is eight points lower than the site in the first position
Your domain has 639 fewer social media shares
Your domain has 13 more links
The one immediate area you can improve is the number of social shares. Share your webpage on your social media platforms, putting a unique spin on it to engage your audience. You can also experiment with Facebook advertising for a boost.
Also, since you already have a lead in the link department, consider widening the gap through targeted email outreach.
Finally, visit both your web page and that of the site in the top spot. What can you do better?
Here's the title of the HubSpot post: 55 Sales Interview Questions to Ask Sales Rep Candidates
And now yours: 27 Sales Interview Questions (and How to Answer Them Like a Boss!)
Even without reading the content, you can see that your top competitor has 28 more questions than you. So, consider beefing up your content and changing the title, maybe something like:
75 Sales Interview Questions (and How to Answer Them Like a Boss!)
With a concerted effort, you're doing your part in overtaking the top spot. And once you're successful doing so, you can expect to pick up an average of 600+ organic visitors per month for this one keyword, on this one page. Now, magnify this out over 100+ keywords, and it's easy to see just how much more traffic you can get.
Don't forget to also use the free chrome extension to view this information right from the SERPs.
More than an interesting name, AuthoritySpy is one of the top link and site rank building tools out there. Its tagline gives an overview of what it offers:
"The Most Powerful Software for Finding + Analyzing Influential People & Blogs On the Web!"
If you want to find the top influencers in your niche, if you want to follow and potentially connect with these people, AuthoritySpy can put you on the right path.
The nice thing about this SEO tool is the way that it pulls search result data from a variety of online sources, including but not limited to: Twitter, Facebook, Google +, Klout and AllTop.
Rather than spend all your time scouring and organically searching these sites for the right information, AuthoritySpy does all of the work for you.
Influencer marketing continues to pick up steam in 2016 and, with the help of this SEO tool, you'll find yourself in a position to successfully implement this internet marketing strategy.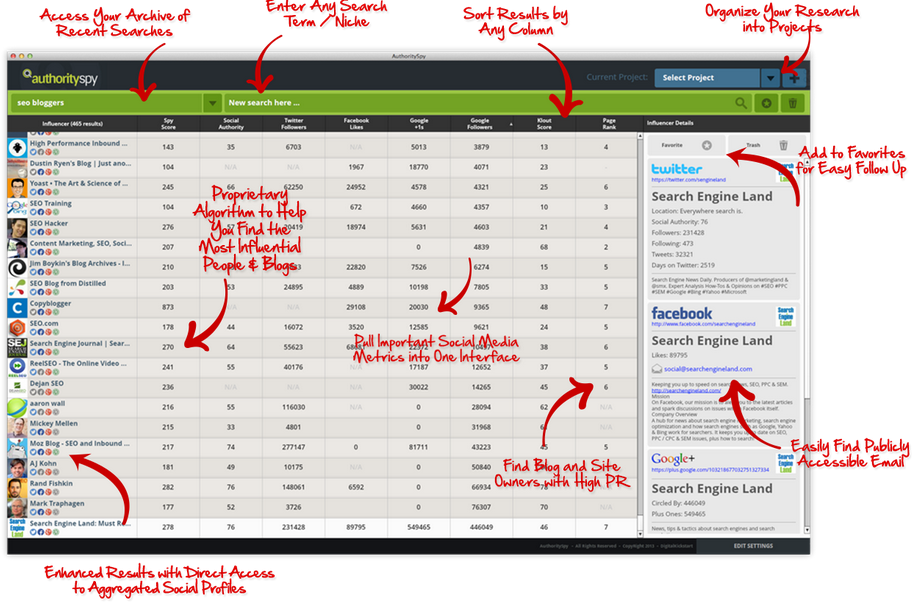 Are you attempting to build links to your website? Are you doing so through outreach? From day one, this is a technique that you need to understand.
If you want to avoid organizational issues, if you want to better communicate with your team as you implement this internet marketing strategy, Buzzstream can step in and provide you with high-quality service.
By helping you to "conduct outreach that's personalized and efficient," it's easier to achieve your goals without coming across as a spammer.
The Buzzstream link building and SEO tools are second to none. The thing I like best is how it allows you to spend more time on link building and less time on spreadsheets and monitoring.
If you want to research prospects, monitor your link building efforts, check your site rank and better connect with influencers in your space, there aren't many tools with as much to offer.
I am a big fan of Buzzstream and it's one of the tools I always suggest to people who are new to search engine optimization.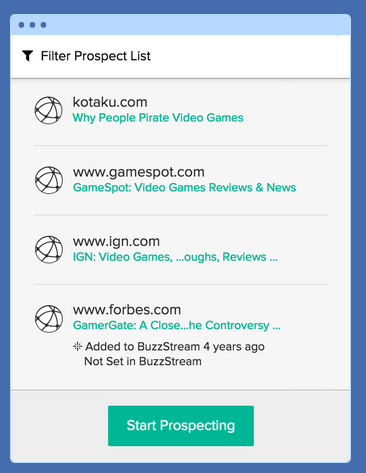 Call it Help a Reporter Out. Call it HARO. Call it whatever you want, as long as you are using it to your advantage.
This isn't your traditional SEO tool, which is why so many people overlook exactly what it can do for them.
Here is how HARO describes its service:
"HARO provides journalists with a robust database of sources for upcoming stories and daily opportunities for sources to secure valuable media coverage."
From an SEO point of view, you won't concern yourself with the journalist side of the equation. Instead, you want to be the person on the other side of the process. You want to be the source for an upcoming story.
The way HARO works is simple. Once you sign up and provide some basic information on your company, you'll receive three emails per day with media opportunities.
As you find those that suit you, you are given the opportunity to pitch yourself as a source to the journalist. If you are lucky enough to successfully connect, you will provide the journalist with a quote, answers to questions and any other information they are looking for. This is beneficial for a couple reasons:
Your name and company are typically listed in the article, helping to build your personal and business brand.

Most of the time (but not always), you will receive a link back to your website.
Both of these things are SEO gold.
If you are looking for a great way to build your brand and obtain inbound links, HARO is a good place to start. It's free to use, simple to understand and extremely powerful, in terms of SEO impact.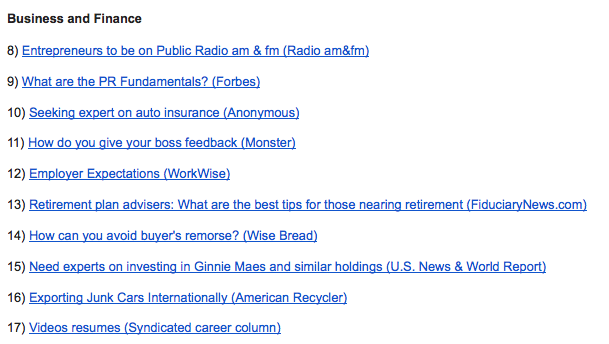 You spend a lot of time building backlinks to your website, but there are two questions that will always be floating around your head:
Which websites are really linking back to yours?

Are there times when you lose a link for some reason?
Answering these questions can be difficult, especially if you rely on a manual process for tracking. Fortunately, an SEO tool, such as Linkody, can rescue you from wasted time and lost productivity. You can also use Linkody's free version as part of a trial, adding to its reputation as one of the best SEO tools.

In short, this SEO tool notifies you when you gain or lose a backlink. It provides a variety of information pertaining to each link, such as:
Date added

Status

URL from

Landing page
As an added bonus, you can also use Linkody to track and organically search your competitor's site rank. Every time a competing website gets a new link, the tool can send you an email notification of search results. This gives you the opportunity to score the same link for your website. All of these features are available in Linkody's 30-day trial free version.
When done right, link building is one of the best ways to push your website to the top of the search engines. With Linkody, you can track your progress every step of the way. Use its free version and test its capabilities.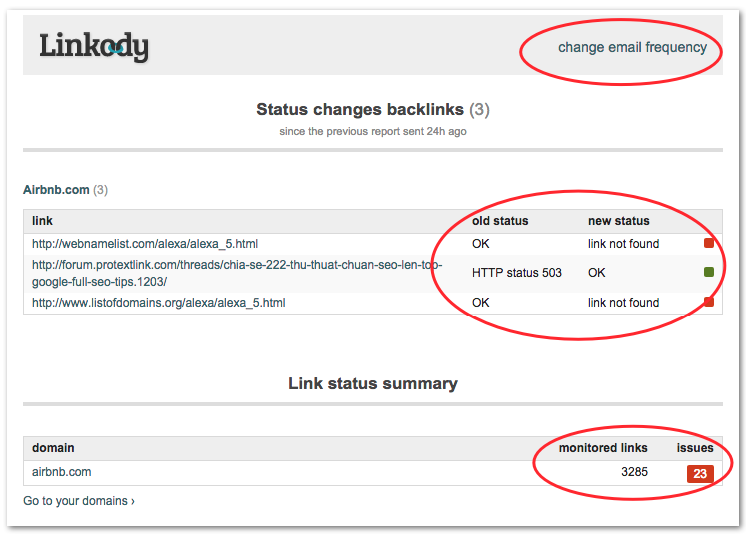 All backlinks are created equal, right? Well, not exactly. You need to realize, from day one, that some backlinks hold more weight than others. These are the ones that you want to chase after. As with some of the other best SEO tools, Muck Rack has a free version.

Of course, obtaining backlinks from high-quality websites is easier said than done. One of the best ways to improve your odds is to form relationships with journalists in your space. This is where Muck Rack is known to help.
Described as the "easiest way to find & contact journalists," you can use this SEO tool to get links from the highest quality websites, such as Forbes, Inc. and The New York Times.
Find the right person to pitch, by searching keywords, company names, competitors, beats, outlets, media types and more. This is one of those tools that becomes easier to use over time. The more searches you conduct, the easier it is to focus on the information that best suits your internet marketing strategy. Your search results will directly improve your workflow using Muck Rack, one of the best SEO tools.

Brian Dean of Backlinko is also a big fan of this tool, sharing the following screenshot: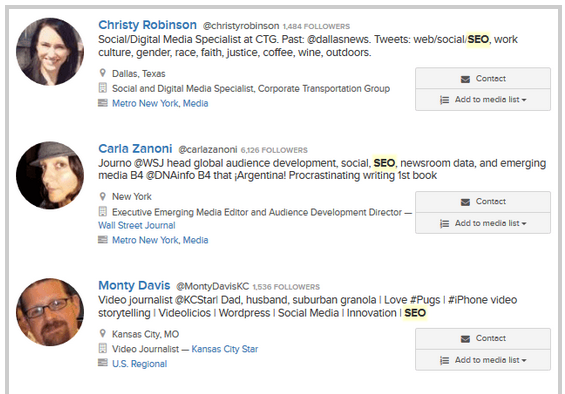 As you can see, you get a lot of information when you run a journalist search. This search, for example, was guided by the term "SEO." It shares a variety of data, such as:
Name and location

Company name

Industry

Twitter handle

Contact information
Once you have these search results, you can reach out to journalists directly, follow them on social media or simply keep them in mind for future opportunities.
If you want to build links, start by first building relationships. Muck Rack makes it easy to get friendly with journalists from one side of the globe to the next, spanning every industry imaginable and firmly belongs in this list of best SEO tools.
It's possible to dig up link building opportunities by hand, but it can take a lot of time to do so. Why waste your time with an organic search when there are SEO tools, such as Ontolo, that do everything for you?
While Ontolo provides a variety of research tools, it's those for building links that I find most helpful.
At $97 per month, you may shy away from this SEO tool. You may decide that you can handle everything on your own. This is your decision, but there's a good chance you'll end up coming back to this tool in the long run.
The primary purpose of this tool is to show you link opportunities, allowing you to pick and choose the ones that you feel best about. Start out by telling Ontolo the types of links that you are chasing, such as those from other blogs.
After running a search, you are provided with search results in a well-organized spreadsheet. From there, it's your job to reach out to each source, determine if it's a good opportunity and move forward with the search result in the appropriate manner.
Ontolo doesn't guarantee link building success, but it's definitely a step in the right direction. You can use this tool to uncover hundreds upon hundreds of linking partners. Even if you only grab a few links from search results every now and again, it's well worth it from an SEO perspective.

(source: Backlinko)
I've discussed Ahrefs time and time again on my blog, and here is why: it's simply one of the best tools around when it comes to SEO and content marketing.
In this post, for instance, I talked about Ahrefs Content Explorer tool. Since content marketing and SEO go hand in hand, this is a tool that you need on your side, if you want to lay a solid foundation for marketing success from day one.
There is a lot to like about Ahrefs, but let's focus on two features:
Site Explorer. Promoted by Ahrefs as "the best backlink checker tool in the industry," it is capable of providing a detailed backlink profile of any website. Maybe you want to learn more about your website. Or, maybe you want to see what your competition has been up to. Either way, this feature does it all.

Position Tracker. SEO is all about moving your website up the rankings for your target keyword research. With Ahrefs, you can see just how much success you are having. Through the Position Tracker tool, you can track keyword research and rankings. You can even see how your pages are ranking on mobile devices.
It's hard to explain just how powerful Ahrefs truly is. If you want to experiment with this SEO tool, including the features above, among others, you need to take a look with your own two eyes and explore its free version. This is the best way to see exactly what it can do for you. It is easily one of the best SEO tools.


With approximately 75 million websites powered by WordPress, you don't have to second guess whether or not this is the right CMS for you.
While WordPress is SEO friendly out of the box, it's important to use a few plugins to improve performance in the search engines.
All in One SEO Pack has long been a favorite among WordPress users, thanks to its ease of use, efficiency and, of course, stellar results.
According to its official download page, All in One SEO Pack has been downloaded nearly 30 million times. This makes it the most downloaded plugin ever. Think about that for a second.
With All in One SEO Pack, you don't have to know much about search engine optimization to put your website on the right track. Instead, the plugin automatically optimizes your site for the major search engines.
One of the top features of this plugin is how easily it can be customized to suit the needs of your website.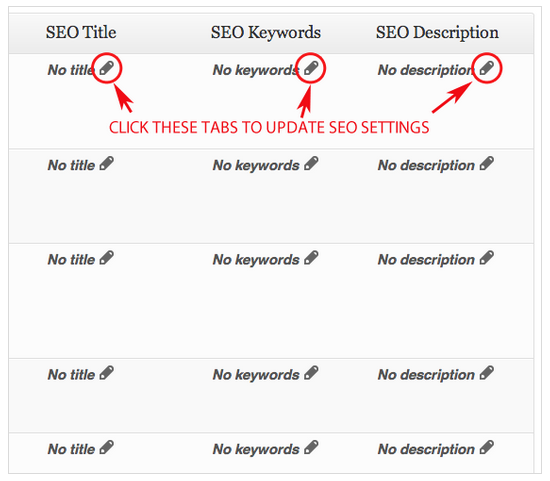 This allows you to get exactly what you want, from an SEO perspective and nothing that you don't.
Some of the most popular features of the plugin include:
XML Sitemap support

Google Analytics support

Advanced Canonical URLs

Automatic generation of META tags

Compatible with most other plugins

Available in 57 languages
The day that you setup a WordPress website is the day that you should download All in One SEO Pack. Once you have everything the way you want it, you won't have to do anything else. Instead, you can focus on other areas of SEO, knowing that the on-page optimization of your website is in good hands.
The Raven marketing platform is more than one tool. It's a suite of tools that help with almost every area of SEO, allowing you to get everything you need in one place.
The company has this to say about its many tools:
"You won't find another marketing platform that saves your agency more time."
Of course, you don't have to be part of an agency to use Raven Tools. Anybody with a website and an interest in SEO can take advantage of numerous tools, some of which include:
SEO Auditor

Marketing Reports

Keyword Research and Rankings

Research Central

Social Media
And, that is just the start. There are more than 20 other tools that you can use to boost search engine rankings and better understand search results and the inner workings of your website.
It's SEO Auditor tool is one of the best I have used. While there are many SEO tools like this, Raven stands out, because it shows you exactly what you can do to improve your website site rank. There is no guesswork involved. The tool provides a clear-cut game plan on what to do next.
If you get involved with this set of tools, make sure that you set aside enough time to learn how to use each one. You'll have access to more help and more data than you ever imagined possible. As long as you know how to harness this information, the Raven marketing platform may be your secret to SEO success.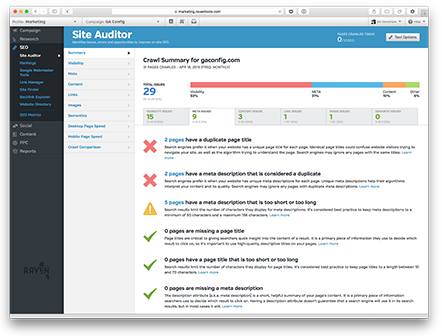 Conclusion
When it comes to organic rankings, there is no simple way to push your website to the top of the search engines.
The best thing that you can do is implement a sound strategy, stick with it over the long run and be ready to roll with the punches.
When you combine this approach with a variety of high-level SEO tools, you'll have the basics in place for reaching all your SEO related goals.
Would you add any other SEO tools to this list? Please share your favorites in a comment below.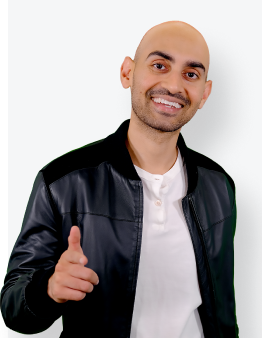 See How My Agency Can Drive More Traffic to Your Website
SEO - unlock more SEO traffic. See real results.
Content Marketing - our team creates epic content that will get shared, get links, and attract traffic.
Paid Media - effective paid strategies with clear ROI.
Are You Using Google Ads? Try Our FREE Ads Grader!
Stop wasting money and unlock the hidden potential of your advertising.
Discover the power of intentional advertising.
Reach your ideal target audience.
Maximize ad spend efficiency.