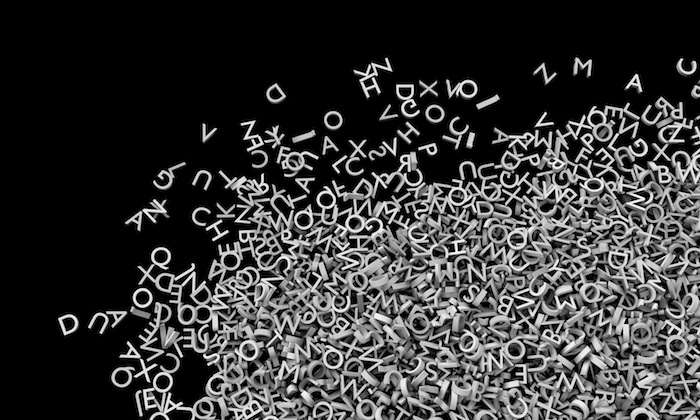 Keyword research is incredibly important.
It has the power to dictate not just the traffic you get, but whether or not that traffic buys anything at the end of the day.
The problem is that keyword research takes so long!
It's a time-consuming process.
You have to balance a bunch of criteria. There's demand, difficulty, competition, and other challenges to overcome.
You finally select a keyword that looks like a decent fit.
And then? You have to spend all day creating a top-notch blog post to rank for it!
You can't always afford to spend hours upon hours researching keywords. You probably have a business to run!
Thankfully, there are a few hacks that I've picked up along the way.
Use the tips in this blog post to cut down keyword research to under 30 minutes.
Now, instead of spending all day comparing keywords, I spend a few minutes and can get back to the grindstone.
Here are 8 keyword research tips that I use daily to save time.
Study the on-site search queries your visitors are looking for
30% of your website visitors will use your on-site search function to find answers.
And guess what? Visitors who use that function are 5x more likely to convert.
Do you know what that means for us marketers?
It means that the people who are searching are close to buying!
When they type those words into a search bar, it means they're doing keyword research for you, too.
Those on-site searches are a gold mine of data just waiting to be looted.
All you have to do is go in and find the curated list of ideas. These are your prime targets to transform into new pages and posts.
Here's how to enable your on-site search tracking in Google Analytics to start taking advantage of this feature.
Start by clicking on the "Admin" link at the bottom of the left-hand sidebar:
Then look for the "View" column on the right. You'll click on "View Settings" underneath.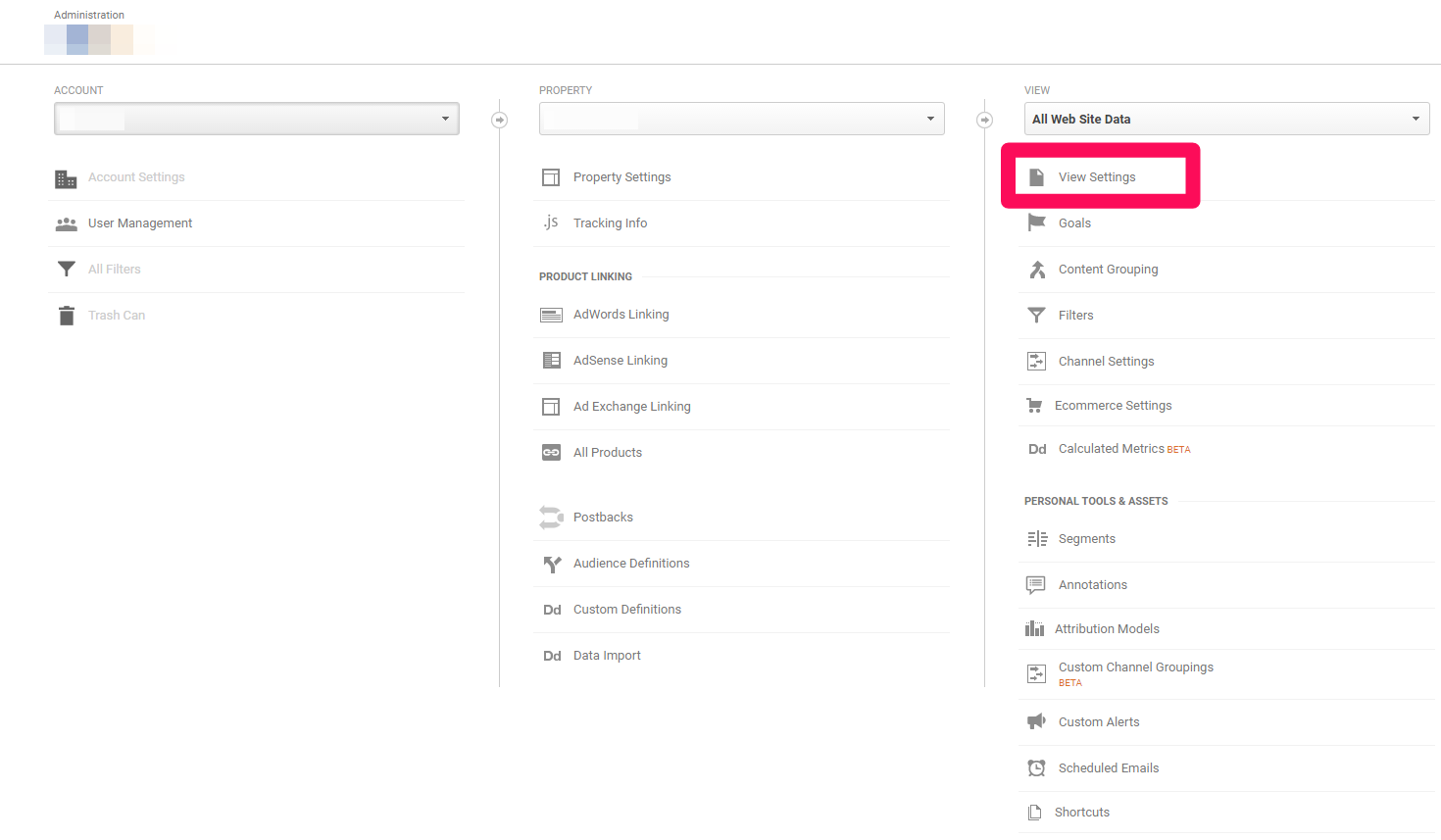 Scroll down to the "Site Search Tracking" option and enable it: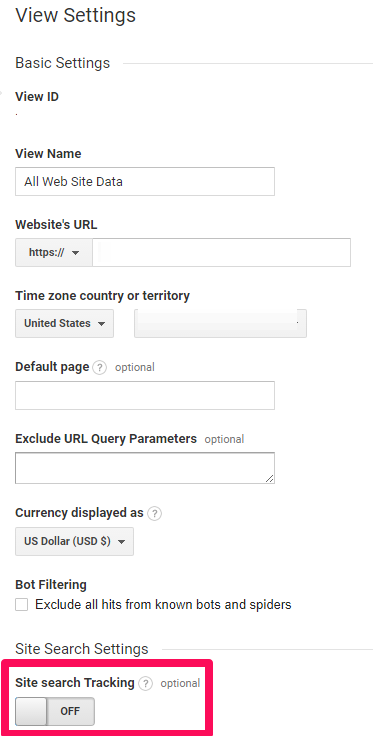 Now, new search queries will start pouring in over the next few weeks.
People are typing these ideas into your search bar because they can't find what they're looking for.
They're interested. And the content might be on your site somewhere. But they can't find it.
Instead of trying to rank #1 for every keyword in existence, you can provide excellent content to your site visitors who are looking for these specific ideas.
To view your on-site search history, navigate to "Behavior," then "Site Search," and finally to "Search Terms."
Now you'll be able to see exactly what people were searching for.
Ideally, you should start to notice trends and common keywords. Start with the most popular ones first.
If you already have content around those topics, try to 'surface' the content on your site so people can find it in a menu or sidebar.
Otherwise, if you don't have content that addresses it yet, you now know what to prioritize!
What do you do if the keyword is broad?
That's even better, to be honest!
It gives you a 'roadmap' to follow. You can research all kinds of long-tail keyword variations related to the broad topic.
You'll have content ideas for weeks or months.
Sure, we want to stay focused on using keywords to bring in new search traffic.
However, we can't neglect the people who are already on our sites looking for stuff.
That's where the first customers will come from.
Let Google give you all the answers!
Google claims they want what's best for us.
They want to help us solve our search queries as fast as possible.
But sometimes they're like a helicopter parent who just can't keep their nose out of your business!
Tell me if this sounds familiar.
You're trying to look for something. You type in the first few words.
And then all a sudden, Google feels the need to jump on in and give you suggestions before you're ready!
The back of your mind might think that Google is a little creepy.
But then you realize how incredibly helpful it was and how accurate the suggestions are.
Why? Because Google's search engine is designed to learn user behavior.
When someone searches and has to modify their search dozens of times, Google picks up on it.
It understands now that "SEO tools" didn't fix the problem. Other searches performed afterward did.
Let's say that you're typing "keyword stuffing" into Google.
This is what you'll notice before you hit enter to actually conduct the search:

Typing in "keyword stuffing" gives you a picture of the most common searches that people performed before, during, and after queries like this.
These are related searches that commonly build off that original search.
Google displays them for us because they've noticed that some broad keywords are just that: too broad.
And you know these examples are current because Google updates them every 2-3 weeks.
So there we have it.
Google can provide you with a list of long-tail keyword ideas in seconds.
If that still doesn't satisfy your needs, you can scroll down to the bottom of the page, past the final result in the 10th position.
You should get a long list of "Searches related to keyword stuffing" in this case.
No wonder fewer than 10% of people click to the second page!
Google already skipped that step by providing common queries to help solve our problems.
And just when you thought Google couldn't have done any more work for you already, they added the "People also ask" feature.

These questions are common questions asked by searchers. Again, they're related to the keyword you just typed in.
They're pretty much a hand-picked list of the top questions. So now you have tons of content opportunities waiting right in front of your face!
If you click on one, you can also get detailed descriptions on each. For example, here's what it looks like when I click on the first result:
The best part is that, when you click on one result, Google will automatically generate more questions based on the one you clicked.

Essentially, you've got an unlimited, auto-generating list of common questions!
Instead of spending hours on keyword research, let our buddy Google do it for you.
Do you read "suggested keyword" lists and wonder if people are actually searching for these keywords?
Are you convinced that the volume estimates are right?
You're not alone!
"Seed" keywords allow you to discover keywords and queries that real people are searching for.
They also give you information on user intent and volume.
To get started, go to www.seedkeywords.com and create a scenario: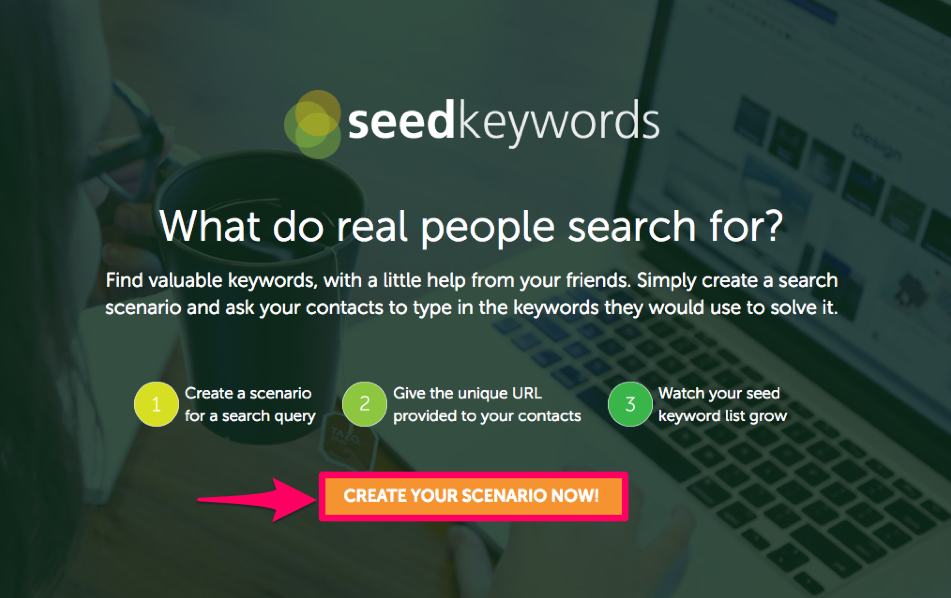 This free tool is extremely valuable. It can help you grow your keyword list for years to come.
Here's how it works.
Start by "Creating My Scenario" for a search query:
For example, "what would you search for if you wanted to start your own blog?"
Next, simply give the unique URL to your list of contacts and watch your keywords list grow!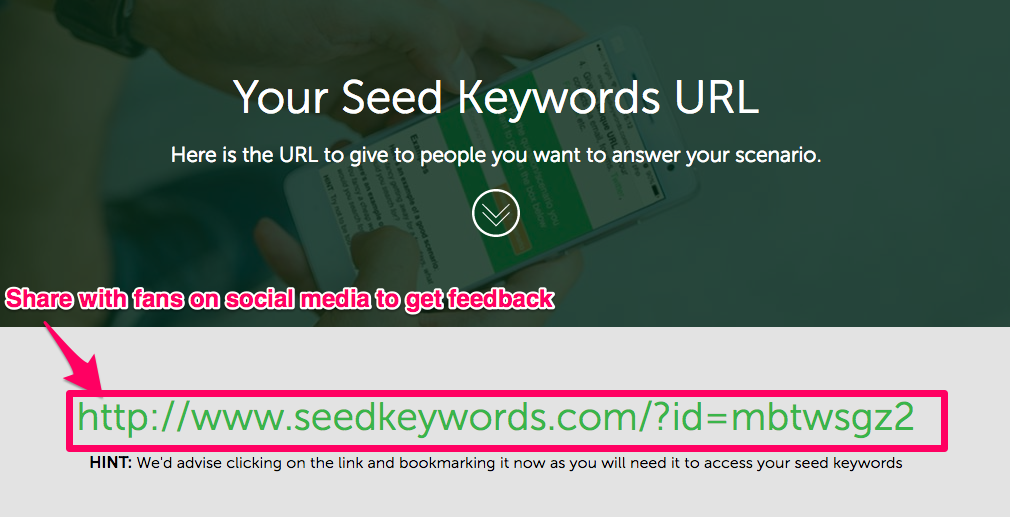 You can share your link virtually anywhere on your website, email, social media, and more.
Then your keyword list will automatically populate based on the answers:

This is a different technique, and obviously, it might not work for some people.
But if you can get a large portion of your email list to try it out, you can build a real list of the most common searches performed.
This also gives you the opportunity to generate tons of long-tail searches that can otherwise take hours to find.
Plus, you aren't doing any of the work!
And that's the point.
You can save time on keyword research and spend it on more important, actionable activities.
Keep looking for common customer questions with Answer the Public
Answer the Public is one of my favorite ways to scout new topics ideas.
It's similar to Google's "People also ask" feature. You can craft a curated list of questions surrounding a topic directly from the minds of your customers.
Some of the content and headline ideas you can find through this tool are incredible.
With just a quick, simple search, you can turn up hundreds of questions that would fit perfectly in your other blog posts.
And best of all? It's free! Hallelujah. One less tool to pay for, am I right?
To get started, pull up the site and enter your general, broad topic into the search bar:
Select the country that you want to target and hit "Get Questions."
Immediately, you'll get tons of results.
The initial list will be shown visually. While it's nice to look at, it's also tough to navigate.
I like to select "Questions" and then "Data" to filter past the complicated graphics and get straight into the meat and potatoes.
Now you should see three types of results.
First up are the question-based results:
These question-based results are often already perfect content topics.
Second are the preposition results. These include great long-tail topics like "web design without code."
The third result includes ideas sorted in alphabetical order. You can even jump straight into individual letters.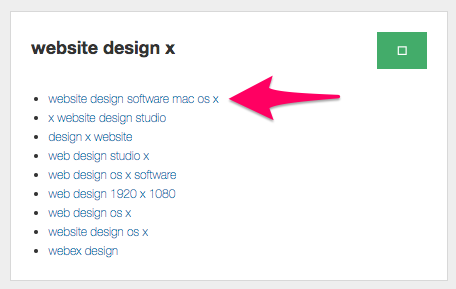 Now, instead of writing from scratch or spending hours on a keyword research tool, you can get hundreds of topics within seconds.
Get competitive data with the Google Keyword Planner
Ah, the good old Google Keyword Planner.
Love it or hate it, you can uncover some incredible keyword data with it.
But instead of using it just to get ideas, we're going to cut our time in half and use it to steal ideas!
Stealing your competitor's ideas sounds intense. The point is that you're just going to leverage the hard work they've already done.
Here's how this process works.
Login to AdWords and select the first option on the Google Keyword Planner:
Now, here's where it shifts from the typical methods you usually hear about.
Instead of filling in the search bar with your own URL or potential keywords, you're going to provide the URL of a competitor's website.
The results it provides will include a list of their own topics and keywords.
Navigate to the ad group ideas tab to get grouped results like this: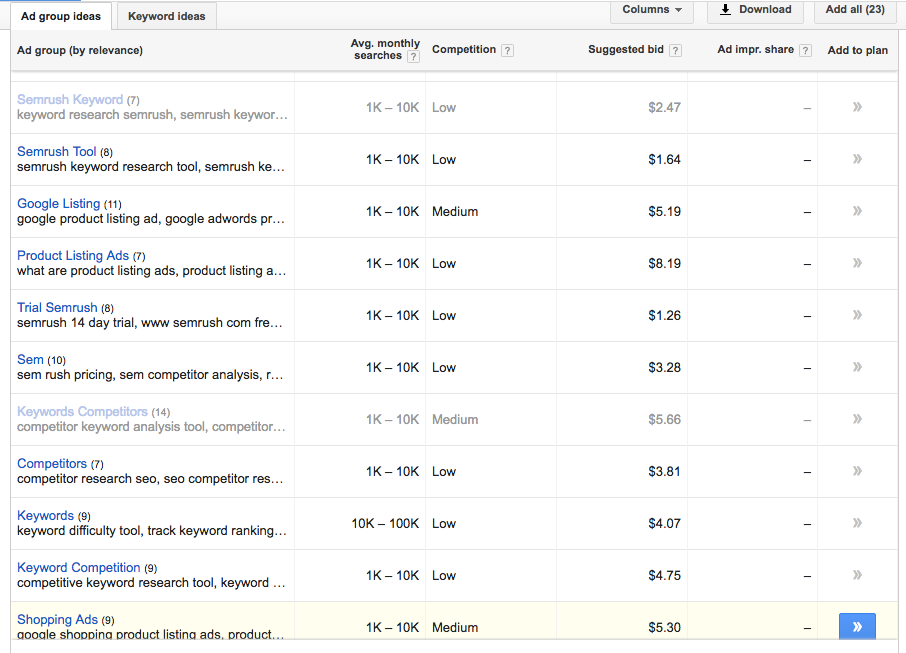 These are specially-crafted keywords that your competitor is already using.
Now you should be, too.
Thankfully, each of the ad group ideas will include a few things:
Tons of long-tail keyword ideas
The volume or existing search demand for each one of these
And the competition levels
You can balance these metrics to figure out which ones are worth the trouble.
For example, if a keyword gets a ton of volume but is too competitive, you might not rank for it anytime soon.
Choose a different, less competitive one instead!
Build localized long-tail keywords with the Bulk Keyword Generator
Local and mobile searches are growing by 146% every single year.
That's a ton of action!
If only there were a way you could capitalize on it…
Well, now there is! You can use the Bulk Keyword Generator to bring up localized long-tail keyword lists.
Specific tools are often needed when you're performing more specific tasks.
You can do general, basic keyword research with just about any tool.
But when you're building specific lists, like local ones, you need a tool catered to exactly that niche.
If you're interested in building your local SEO visibility or helping customers and clients build their local presence, this keyword tool fits the bill.
We're going to use it right now to find local queries that users are actively searching for.
Start by selecting your business type: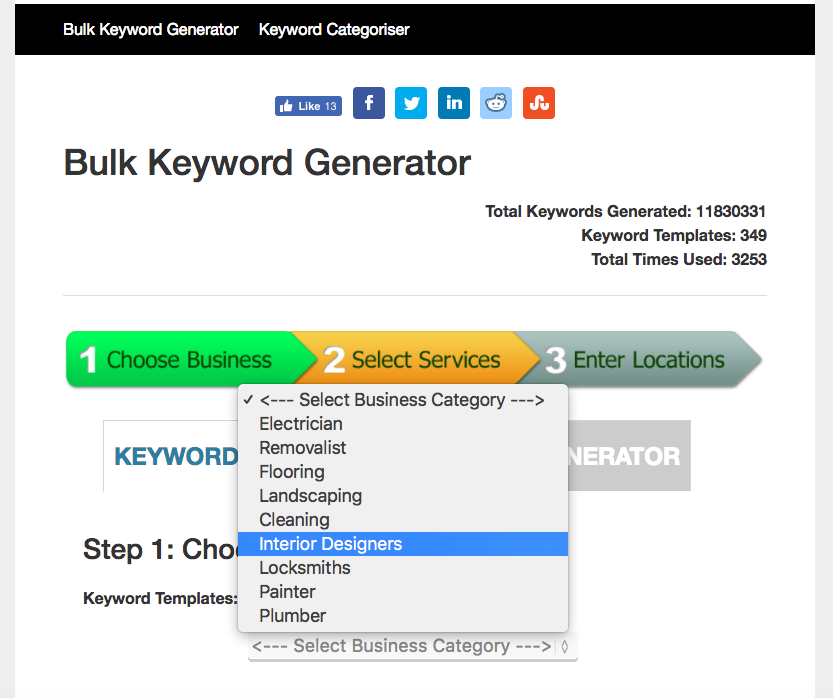 Then specify the type of business you have within that selected industry:
From there, enter your location. For example, "Seattle, Washington."
After clicking the "Generate Keywords" button, it provides you with a huge list of local keywords.
You can also download this list as a CSV file. That way, you can sort and prioritize the data in Excel or Google Docs.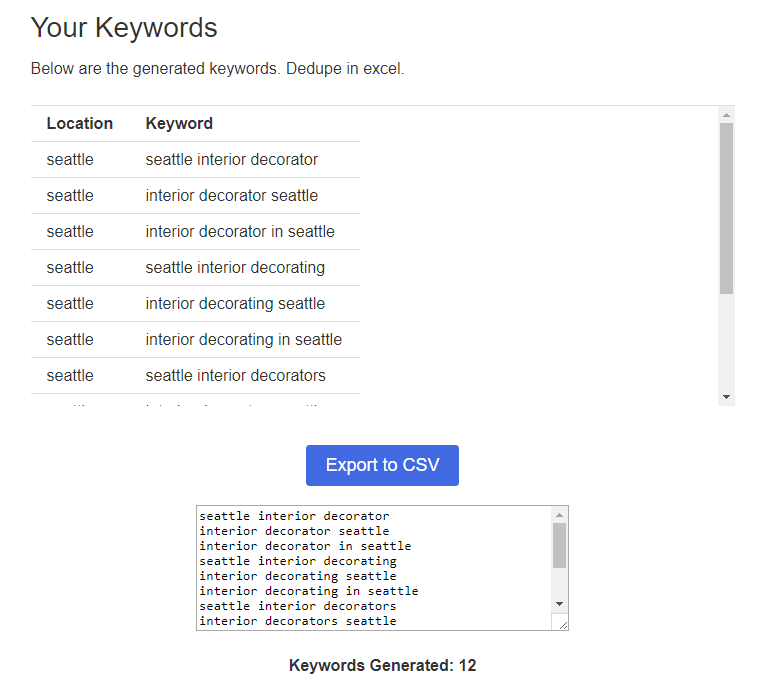 All it takes is a few seconds to uncover dozens of local search queries.
Verify keyword potential with SEMrush
Now that you've built a large keyword research list, it's time to test the best of the best.
You might even have hundreds of keywords by this point.
That's an impressive number to reference. However, how are you supposed to manage it?
Where are you supposed to start?
Fire up a new window and open SEMrush to check out the organic and PPC potential of these keywords.
Just take the next keyword on your list and enter it into the search bar.
We'll use "keyword research" as an example:

You'll immediately see trend data on the right-hand side.
That's really important!
Realistically, it's going to take you a few weeks or even months to rank for a keyword.
You don't want to choose a keyword that's trending down. Otherwise, you're looking at a tiny trickle of traffic by the time you're at the top.
Start by seeing if the keyword still has a positive trend. Are people still searching for it in greater quantities?
On top of that, it will show you how popular the keyword is for organic results: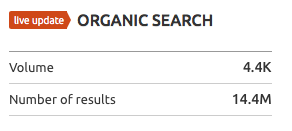 "Volume" helps you understand how many times people are searching for this keyword every month.
Next, the paid search tab gives you insight into the average cost-per-click and competition level: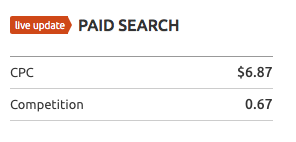 The CPC can help you gauge how much this campaign will cost you relative to the competition level and effort required.
Competition is based on a 1.00 scale.
That means this keyword above has relatively tough competition.
SEMrush also gives you phrase-match keywords to consider if the CPC and competition are too high for you.
"Phrase-match" keywords are phrases that expand on the original idea you typed in.
Often, the longer-tail versions have less competition. So they could be easier to rank for in the near future.
Regardless, SEMRush is perfect for double-checking against your list to make sure your keywords are worth targeting!
Conclusion
Keyword research is often laborious and time-consuming.
You could spend all day on in-depth research, only to discover that a handful of keywords are worthwhile.
Pulling together a big list of long-tail keyword variations can be even more strenuous.
Many times, you won't even know of the best long-tail searches in your industry.
How are you supposed to research them if you don't even know what they are in the first place?
You can't afford to spend the next month building in-depth keyword lists when there's a ton of other work to get to.
Instead, you need to focus on producing content that generates leads. And you need to keep your attention focused on generating a positive return on investment.
Thankfully there are countless keyword research tools that can cut your keyword research down from days to just an hour or less.
The key is letting others do the work for you!
Let Google inform you of popular questions asked. They'll even spoon-feed you common, related searches.
Next, use your customer's on-site queries to inform your next content pieces.
Then you can use Answer the Public to generate questions or competition-based content.
The possibilities are almost endless! If you know how to shortcut the workload, that is.
What are your favorite keyword research methods that save you time and effort?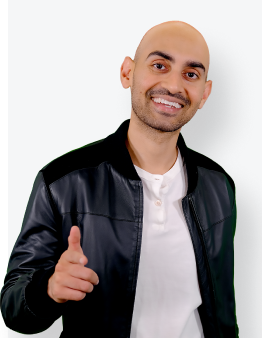 See How My Agency Can Drive More Traffic to Your Website
SEO - unlock more SEO traffic. See real results.
Content Marketing - our team creates epic content that will get shared, get links, and attract traffic.
Paid Media - effective paid strategies with clear ROI.