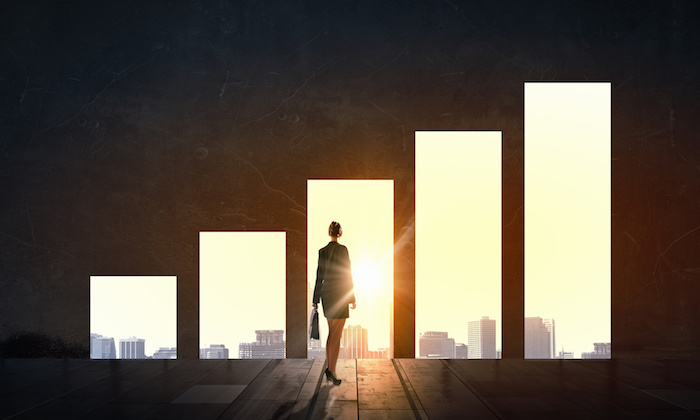 You might know a lot about effectively generating paid traffic – but you might not know as much about converting it.
If that's the case, you might be in trouble.
Knowing how to convert paid traffic is essential, if you want to earn a positive ROI on your campaigns and advertise sustainably for the long term.
Though there are many methods that you can use to convert paid traffic, in this post, we're going to take a look at three ways you can reliably convert paid traffic into profit.
As we go through each method, you'll learn what matters most, on the implementation side, as well as what you need to focus on in the long term, if you want to continually improve results.
By the end of the post, you'll be able to run some profitable paid traffic campaigns of your own, thanks to your newfound knowledge.
Let's begin!
Webinars
Webinars are probably the most effective way of converting PPC traffic into profit.
Webinars are well known for their high conversion rates. Companies like Buzzsumo have commented on how they typically see a 20% conversion rate.  
Speaking broadly, there are three things that you'll want to focus on, if you're looking to generate a return on investment with your webinars.
Getting people to attend your webinar

Keeping people on your webinar

Converting attendees into customers
If you're using paid traffic, you can employ a platform, like Facebook Ads, to generate attendees for your webinar.
Odds are you won't be hosting your webinar the very same day that people have signed up as a potential attendee.
If that is the case, ensure that you have an email sequence in place that reminds people that you're going to be running the webinar that they have just signed up for.
The best days to send promotional emails for your webinars have been shown to be Tuesday, Wednesday and Thursday – all of which were statistically the same, in this study.

The average attendance rate of a webinar can vary, but when you hold your webinar matters.
According to the following data, the best days to run a webinar are Wednesday and Thursday.
Using the same data set, it was also discovered that the best time to run a webinar was 11am PST.
You will, of course, want to take that with a grain of salt.
After all if you're living in Australia and you're running a webinar just for Australian people, it makes no sense to run it at 11AM PST, just because of this data set.
Remember – Your own tests will often show you what works best for your market.
Keep in mind that the easiest way to get people to turn up for your webinar is by making it about something that people (specifically, your target audience) want to learn (and really care) about.
If your sign up rates are low, it could be because you're covering a topic that people aren't that interested in.
In any case, if you're confident about getting people to attend your webinar, the next thing that you need to figure out is how to keep them there – and you can do that by making your webinar engaging.
If you want to make your webinar engaging, there are some proven steps that you can take.
The first relates to how you, as a presenter, behave on the webinar.
The 'energy' that you bring to a webinar is important. If you're not excited about what you're talking about, then there's a good chance your audience won't be either.
Enthusiasm is important and it's okay to show off your personality – doing so can often make people more interested in what you have to say.
A good way to improve your energy during a webinar is to simply present it while standing up.
The second way to make your webinar engaging is by keeping your slides simple, intriguing and entertaining.
This often means that you will not want to have slides that are plastered with text. Doing so can be distracting.
Plus, if what you're going to say during the webinar has already been covered by the text on the slide, people will lose interest in listening to you.
Ideally, you want slides that build intrigue, but are also entertaining. This is especially true of your introduction slides, as such slides set the tone for the rest of the webinar.
The third thing you can do is to offer a Q&A at the end of the webinar.
The benefit here is two-fold.
A Q&A session will help build engagement with your audience, but it will also keep people sticking around until the end of your webinar – ensuring that you'll have an audience to present your offer to.
Converting attendees into customers is an art and it will take some practice.
At the end of the webinar, you should briefly recap what people have learned on the webinar, so that you reiterate the value gained by them for being present.
You should then go over the benefits of the knowledge that they have acquired – what can they do with it?
And then, after that, you can discuss that you have an offering that will allow them to achieve the results mentioned on the webinar, easier/faster/more effectively.
You then describe what you have to offer, in a lot of detail and then let people know where to get it.
Providing a discount live on the webinar works very well.
People expect to be sold on a webinar – unless you explicitly state otherwise. Because of this, you shouldn't feel too nervous about presenting an offer to the audience.
If your content was great – people look forward to hearing about your paid offering. At the very least, many don't have any problem reciprocating the value you provided on the webinar by sticking around to listen to you present an offer.
Email autoresponder sequences
The next way that you can convert paid traffic into profit is by using an autoresponder sequence.
If you want to get right, this you'll need to focus on the following –
Having an irresistible giveaway

Creating a compelling opt-in page

Getting people to open your emails

Providing value to those reading your emails

Knowing when to pitch
Creating an irresistible giveaway is easier than you think.
If your target market could solve one problem, what would it be? The answer often provides you with the giveaway that you need to create.
If, however, you need some inspiration, you can check out what's already working.
Take a look at some popular books in your niche. Head over to the Kindle store and type in a keyword related to your topic.
If you go through the topics that the books cover, you'll likely be able to find something that you can craft your giveaway around.
You might also want to take a look at sites where there is a lot of discussion taking place, such as Quora or Reddit
For example, in Quora, you can search a keyword related to your niche and then click on the 'Topic FAQ' section, to see what people are generally asking about.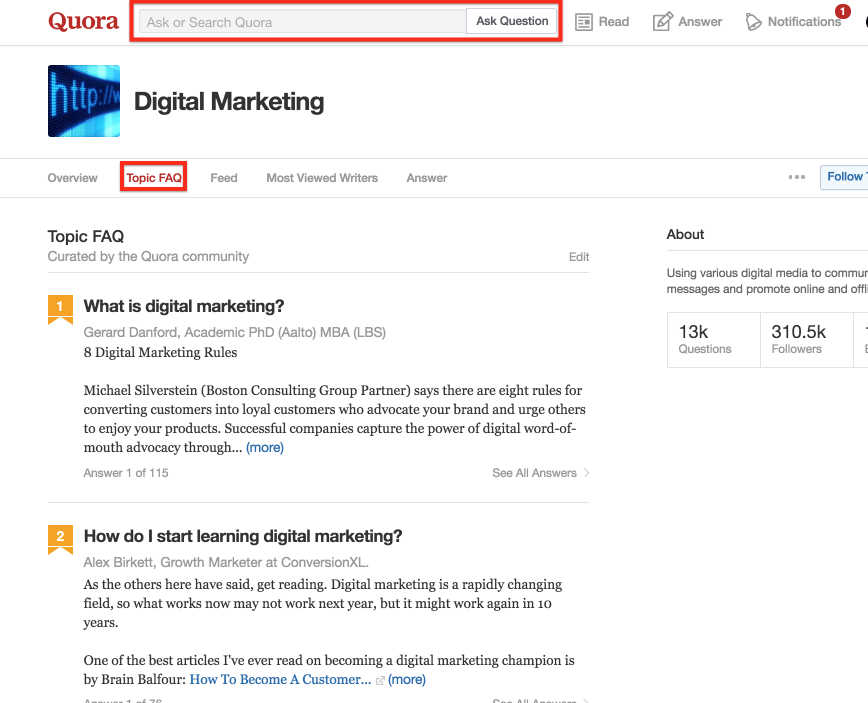 These are good topics to base a giveaway on.
If you want people to opt-in to receive your giveaway, you need to create a compelling landing page.
Creating a landing page that converts can take a lot of work, but, with tools like Leadpages, a lot of the technical work is taken care of.
It's the copywriting work that causes most people to stumble.
The key to writing great copy is knowing what your audience wants to achieve, but also what they want to avoid.
One of the most important aspects of a landing page is the headline that you use.
Thankfully, if you study some of the headlines used by other people in your niche, you'll be able to develop a sense of what it takes to write a great headline that speaks to the fears and desires of your market.
Keep in mind that your headline doesn't necessarily have to be benefit driven, but it does need to drive action.
This, 'negative,' headline, increased leads by 65%.
If you can highlight the dangers facing a person in your target market, your landing page may be able to convert higher than if you're using something that's purely benefit-driven.
The same goes for the bullet points you may choose to use on your landing page.
Landing pages are hard to get right, the first time around, so be willing to split test your landing pages over time.
You'll want to test the following, initially – 
Headline

Bulletpoints

Images

Opt-in form
Getting people to open your emails is something else that can take a lot of copywriting skill. A lot of this comes down to writing an effective subject line.
Around 35% of email subscribers tend to open emails based on subject line alone – so getting your subject lines right is important.
Ideally, you don't want to make your subject lines too long. Those with 6-10 words tend to do best.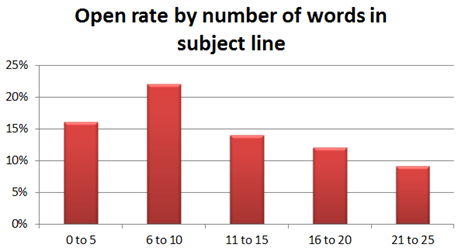 A good rule of thumb is to not be overly 'hypey' with your email subject lines. Below are some good suggestions on how to craft an email subject line that will generate opens.
Consider signing up to the email lists of all of your competitors and even people outside of your space. This will provide you with an education (and some inspiration) as to what an effective subject line looks like.
More often than not, you'll find that if the content within the first email is good, people will actually look forward to reading your future emails.
This reduces the need for you to to tinker around with subject lines, as readers know they'll get value, good subject line or not.  
Therefore, providing value in your emails is something that you need to place high on your list of priorities.
Making your emails value-heavy isn't all that difficult.
All you have to do is to provide more detail on how they can solve the problem that the giveaway was talking about.
You might even want to make your autoresponder sequence based around related problem/challenges and center each email around a different concept.
So, if I was sending out a 'dog training' autoresponder, the giveaway might be related to, 'stopping a dog from barking.'
Then, subsequent emails would individually focus on problems new dog owners have – walking a dog on the leash or stopping them from eating the furniture, for instance.
Value emails are important, as they build trust and rapport with your list before you ask for a sale.
In most cases, it helps to send at least 4 value emails before you ask for a sale.
As was the case with the webinar, your promotional email should discuss how the product easily solves the problems covered in the value emails.
You might even want to offer a discount code that is exclusive for people who are buying as a result of signing up to your autoresponder sequence.
Again, signing up to other email lists is a good way to see how a promotional email can be formatted.
Sales pages
You can also convert paid traffic into profit using a sales page.
However, it's worth mentioning that sending paid traffic directly to a sales page tends to provide the lowest conversion rates.
That is because people don't know you that well and they don't have that much trust in what you have to offer.
Because of that, they're suspicious of you and hesitant to buy your product.
It also takes a lot of work to create a great sales page.  You'll need a lot more, in the way of copywriting skill, than what is required for webinars and emails.
Thankfully, sales pages are typically driven by a well-tested formula. As long as you know what goes where, creating a sales page is much easier.
Each section of your sales page caters to a different kind of 'buying behavior' and you'll tend to get a variation of people who will read your sales page, each of which represent different 'buyer behaviors' –
Here's a great template that you can borrow, when looking to create a sales page of your own. It's a little basic, but it is a good start.  
The headline section of your landing page needs to grab attention, while also letting the person viewing the sales page know what the product is about.
It's important to tell the story of why you're providing the product. You can do this during the opening paragraph.
Some people do this in the form of a video sales letter and some use a video sales letter and text within the sales page.
It is important that throughout your sales page, you have subheadings that push the benefits of having the product and associated costs of not having it.
That is because people will skim through your page. You need to make sure that people are influenced by your subheadings as they skim around.
Another key point is that you don't want to have large chunks of text on your sales page. Doing so makes it hard for people to get the information that they need.
Keep your sentences short and don't make paragraphs longer than a couple of sentences.
Testimonials are also an important portion of a sales page.
Testimonials generate social proof and let the visitor know that the product that you offer does actually work and can provide real results.
It helps to have testimonials from people who represent your ideal customer. This is gives the person viewing the sales page the confidence that the product has worked for people like them.
Within your sales page, it is also important that you provide a FAQs section.
This is where you get to overcome some of the common objections that people might have, when considering the purchase of your product.
The more that you sell your product, the better you'll get at creating the FAQs section, as you'll be able to use the questions that people email you.
Having a risk reversal section on your sales page is also key.
This section lets the potential buyer know that if they're unhappy with the product, they can request a refund.
Reducing the risk for the potential buyer ensures that they'll feel more comfortable buying from you, as they know that they can just ask for a refund, if they're unhappy.
The majority of people won't take advantage of the fact that you're offering a 100% money-back guarantee.
Darren Rowse, estimates that after selling over 40,000 eBooks that came with a no questions asked, money-back guarantee, refunds represent only 0.25% of his sales.
Conclusion
In this post, we've taken a look at how you can convert paid traffic into profit and we analyzed three methods that you can use, if you want to get started right away.
Of all of the methods mentioned, webinars are arguably stronger, because they tend to convert better and in a certain sense, require less work.
In any case, you're free to try the other methods we covered, too, as you might find that one works better for you than the others.
You'll never know unless you try.
So, run some paid campaigns now and see how quickly you can turn a profit, using the tips we've discussed!
Good luck!
Do you have any tips you can share, in relation to converting paid traffic into profit? Please share below and let me know!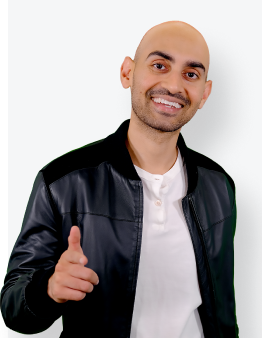 See How My Agency Can Drive More Traffic to Your Website
SEO - unlock more SEO traffic. See real results.
Content Marketing - our team creates epic content that will get shared, get links, and attract traffic.
Paid Media - effective paid strategies with clear ROI.
Are You Using Google Ads? Try Our FREE Ads Grader!
Stop wasting money and unlock the hidden potential of your advertising.
Discover the power of intentional advertising.
Reach your ideal target audience.
Maximize ad spend efficiency.