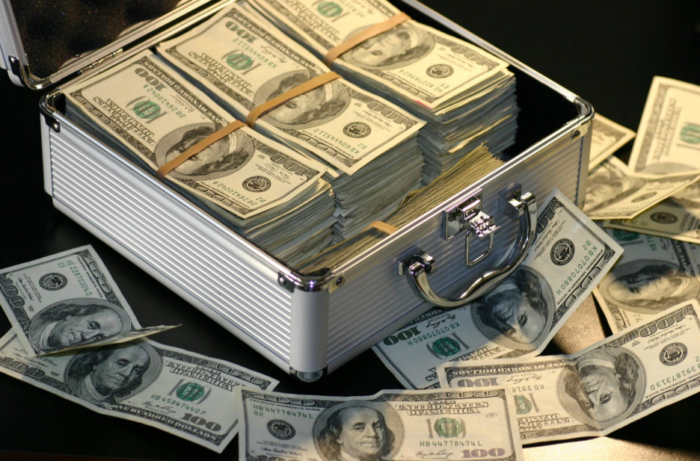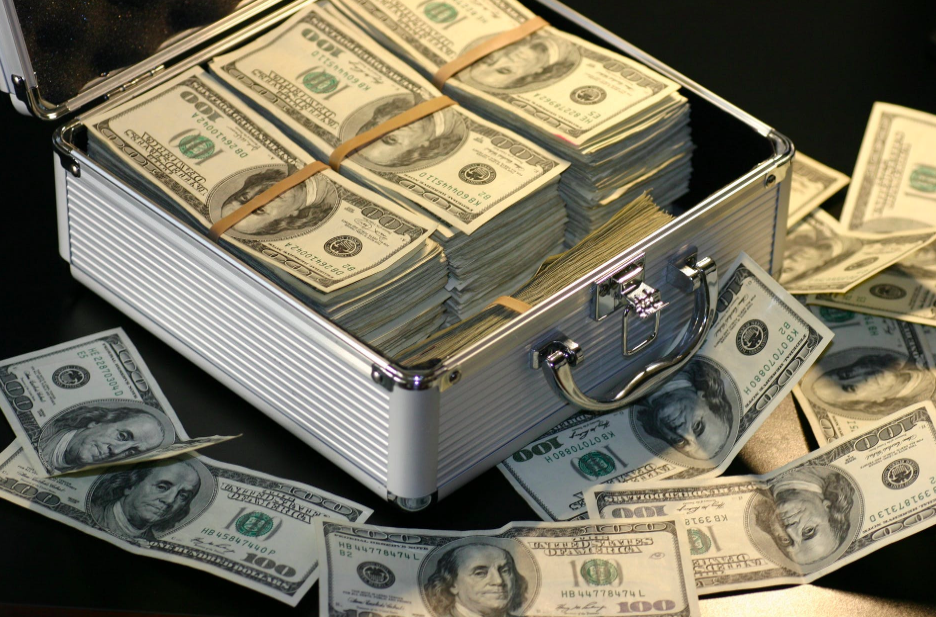 Ever wondered how much the major brands spend on advertising?
Your marketing budget might be big for your brand, but chances are it doesn't even come close to the biggest companies in the US, each of which spend billions each year.
Many of the biggest spenders are obvious, but a few of them might surprise you.
Today, we'll look at the top ten biggest ad spenders in the US. This data was published in June 2018 and summarizes spending from 2017.
10. Samsung Electronics – $2.41 billion
Samsung is a major household name, making products like phones, TVs, and many other electronics. There's a good chance you're reading this article now on a Samsung device.
Samsung spent this budget on advertising across a number of channels, many of which were focused on their #DoWhatYouCant campaign, which promoted their Galaxy S8 phone.
While Samsung spent $2.41 billion in the U.S., they also ran highly successful ads around the world. A piece in India even snagged a coveted ranking of the most-watched ad on YouTube.
Their video ads for this campaign really stood out, including winning creativity awards for their "Ostrich" commercial, which shows an ostrich learning to fly using a VR flight simulation app.
Despite being headquartered in South Korea, Samsung still managed to make the top ten spenders in the US, coming in right behind Alphabet.
9. Alphabet, Inc. – $2.41 billion
Never heard of Alphabet? You're not alone—a lot of people haven't heard of the brand.
It came about with a corporate restructuring of another major brand in 2015, so the name Alphabet is rather new as the parent company.
The name of their flagship brand, and the name of Alphabet before 2015? It's the name behind a site you probably use every day—Google.
While most people know that Google Ads is one of the biggest ad networks in the world, most people don't realize that Google also spends billions promoting through other channels.
Much of this budget went to Google's extensive collection of TV ad spots, including commercials for Google Search, Pixel phone, Google Play Store, and YouTube.
Beyond these, there are also business applications that Google markets, including Google Cloud and G Suite.
Combined, this advertising makes Alphabet one of only two Internet companies on this list.
8. Charter Communications – $2.42 billion
Charter is the company behind the brand Spectrum.
It's the second-largest cable operator behind Comcast (more on them in a minute), with recent acquisitions of Bright House Networks and Time Warner Cable.
Of course, this is another company that generates most of its revenue from advertising, just like Google. However, that revenue stream has actually been decreasing.
So, where is Charter spending all their advertising? Much of the money went to promoting their Spectrum brand.
After buying Bright House Networks and Time Warner Cable, they invested heavily in the rebranding efforts in markets already familiar with the companies before the merger.
While Charter is certainly a major spender, they're still leagues behind competitors AT&T and Comcast in terms of advertising spending in the U.S.
7. Ford Motor Company – $2.45 billion
The same automobile company founded in 1903 by Henry Ford is still going strong, advertising-wise.
While Ford, of course, produces its own brand of cars and trucks, it's also the owner of the subsidiary brand Lincoln.
Ford promotes their brands heavily through both traditional and digital media, with huge spending on TV spots, banner ads, magazine displays, and other types of media.
In 2017, the year this ad spending information was published, Ford also included a commercial tie-in with Guardians of the Galaxy, named "Be the Guardian of Your Galaxy."
6. Verizon Communications – $2.64 billion
Yes, the very same Verizon you or someone you know has for their cell phone plan. If you haven't noticed yet, telecommunications companies dominate the top ten in ad spend.
While Verizon comes in sixth place in total spend, they rank #3 in TV ad spending.
Advertising against major competitors like Sprint and AT&T, Verizon needs to spend a huge amount of money in this competitive industry.
Verizon also suffered an important loss to customer trust in 2017, with a security vulnerability caused by human error accidentally making the data of six million customers public.
5. General Motors – $3.24 billion
There's a 20% jump from 6th place to 5th place, with the country's biggest automobile manufacturer securing that place.
General Motors is spending plenty of money on ads—an average of $10 for every American. GM is of course the owner of brands like GMC, Buick, Cadillac, and Chevrolet.
With such a large set of brands, GM has a huge number of campaigns running at any given time.
One of the more popular in advertising circles was their "Unbranded" TV spot for the Chevy Malibu, which won the brand-new Nielsen Automotive Tech Ad of the Year award.
The ad removed the logo from the car, showing that people believed it to be a luxury brand. The spot ended with final reveal showing the Chevrolet logo.
4. Amazon – $3.38 billion
After Alphabet/Google, Amazon is the only other tech company to place in the top ten in ad spending.
There large spending makes sense, as they invest a lot in ads during the holiday season like most other retailers.
But what's surprising is that Amazon's biggest retail competitors like Walmart, Kroger, Costco, and Target aren't anywhere on this list.
Amazon likely doesn't need to spend money advertising their website (though they still do).
In fact, more people start a product search on Amazon than on Google, according to 2018 research.
But Amazon does spend money promoting their new products and services, including Prime Video and Amazon Echo.
They also promote their site during peak buying times, like Black Friday and Prime Day.
3. AT&T – $3.52 billion
Telecommunications is a cutthroat industry, if the share of ad spend is any sign. AT&T is no exception, running billions of dollars of ads for their phone, cable, and Internet plans.
Much of AT&T's ad spend is on television, though they also dedicate large amounts on print and digital.
AT&T isn't afraid to spend money during prime television time, either. In 2017, they released spots during the Master's Tournament.
That same year, they released a handful of ads in collaboration with star Mark Wahlberg. The agreement with Wahlberg was reportedly a deal in the range of $10 million.
2. Procter & Gamble – $4.39 billion
If you've been in marketing for a while, you're probably familiar with the name Procter & Gamble, though most consumers aren't.
While the corporate name might not be well-known, there's a reason they're spending almost a billion dollars a year more than AT&T, and it's the sheer number of brands they represent.
P&G owns over 60 household and personal care brands, including Charmin, Crest, Dawn, Downy, Febreze, Gillette, Pampers, and Tide.
While P&G spends in both digital, print, and broadcast advertising, they decreased their digital budget by $200 million compared with the past year.
The reasons for this decrease came from results showing P&G wasn't reaching their target market effectively through digital ads.
However, this didn't decrease their overall ad budget. They simply reallocated these funds to more effective channels, including TV, radio, and eCommerce.
As a major advertising and consumer brand company, P&G has large and important agreements with major organizations, including the International Olympic Committee.
In 2017, P&G aired some controversial but very popular ads, including their racially-themed spot "The Talk," which went viral, generating millions of views on YouTube.
1. Comcast Corp. – $5.75 billion
Finally, at the top of the list is Comcast, with a 30% lead over second place. One of the reasons for this is that Comcast owns a huge number of brands.
They own Xfinity cable, and a number of Comcast's ads focused around their xFi product through Xfinity, promoting its advantages over traditional WiFi.
They also maintain ownership of large media companies like NBC, Telemundo, E!, and USA Network.
In addition to these television channels, Comcast owns film studio Universal Pictures.
This ad budget includes promotion for top-grossing 2017 films like Get Out, The Mummy, The Fate of the Furious, Despicable Me 3, and Pitch Perfect 3.
And finally, they own Universal's parks, with a series of ads promoting its Universal and Islands of Adventure parks and resorts in Orlando, Florida.
Like many of the other advertising behemoths on this list, you may notice that the ad budget is being split between multiple brands.
Conclusion
Chances are, the giant firms behind these 10-figure ad budgets aren't anywhere near the size of your business. But we can still learn a lot from major industries.
The way they spend money can tell a lot about a company, from how they see their product to how much they're willing to invest in new customers.
By studying their marketing budgets, you can learn a lot to improve your own marketing strategy and advertising plans.
What have you learned from the ads budgets of these giant brands?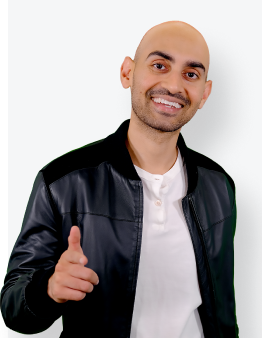 See How My Agency Can Drive More Traffic to Your Website
SEO - unlock more SEO traffic. See real results.
Content Marketing - our team creates epic content that will get shared, get links, and attract traffic.
Paid Media - effective paid strategies with clear ROI.
Are You Using Google Ads? Try Our FREE Ads Grader!
Stop wasting money and unlock the hidden potential of your advertising.
Discover the power of intentional advertising.
Reach your ideal target audience.
Maximize ad spend efficiency.