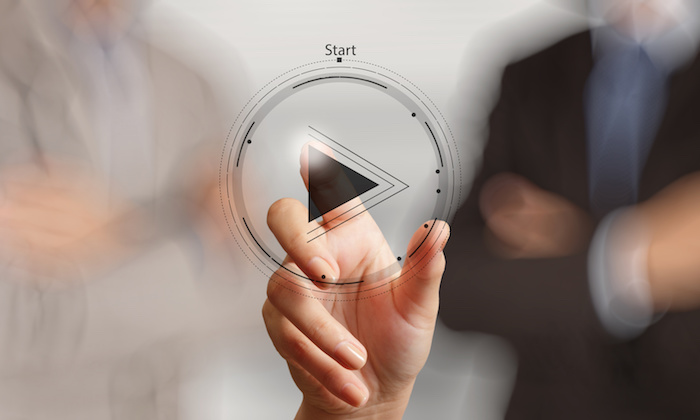 One of the best media marketing strategy channels for an e-commerce site is YouTube.
Yes, it seems like an odd ecommerce platform. I'll grant you that. But YouTube happens to give you the chance to showcase videos that really show off the benefits of whatever your ecommerce web site is selling.
And it does so in a way that would otherwise be hard for your online business to achieve.
Plus, it's one of the most popular sites on the internet.  And, because of this, you can bet that your ideal customer is spending time there. Except, right now their search results are likely leading them to other peoples ecommerce websites and products.
As a result… if you can figure out how to take advantage of the opportunity provided by YouTube, you'll be able to boost sales for an e-commerce site that you're looking to grow.
If that's something that you're struggling with, then you'll be pleased to know that there are some proven solutions available sure to help progress the success of your online business.
In this post, we're going to take a look at developing a media marketing strategy for your e-commerce site using YouTube, so you can subsequently drive sales.
We'll go through methods that are relatively cheap.  But, I'll also outline some methods that can bring you great results – provided you spend the right amount of resources.
By the end of this post, you'll understand how the YouTube platform can be used as part of a media marketing strategy for an e-commerce site and what important steps you need to take, if you want to succeed.
Let's begin.
Taking a content marketing approach
YouTube is a great place for content marketers, as it's already a prime search engine destination where people go to consume content.
What's special about YouTube, however, is that it's all about video and, as you might've guessed, many content marketers are often hesitant to get involved with creating video content.
The reasons for this will tend to vary, but all that matters, for the moment, is that the higher perceived barrier to entry presents an opportunity to you, as a content marketer of an ecommerce web site.
Less competition means that it will be easier for you to generate great search results, brand awareness and possibly even some new leads and conversions for your online business.
On top of that, even if there is a lot of competition in your niche, you'll still likely get good search results and success, as a lot of your competitors probably don't know as much about marketing as you do.
So, if you want to market your store using YouTube, it might be a good idea to adopt a content marketing strategy mindset.
What does that mean exactly?
Well, when it comes to content marketing, you're generally aiming to produce content for people in different buyer stages.
There are many buyer stages.  If you're new to the development of a content marketing strategy, it can all get a little bit overwhelming.
However, to keep it simple –  think of it this way…
You've got to create content that is going to make people aware of your product/offering and ecommerce website.
You've got to create content that is going to convince people that your product/offering is better than the product/offering of the competition.
Even your most basic content marketing strategy can get a lot more complicated than that and you could definitely go in a number of different directions – but those two approaches should help you to initially focus your efforts.
So, how are you going to create content that makes people aware of your product or offering?
The best way is to produce some type of 'how to' content.
People are increasingly using YouTube as a visual search engine with which to solve problems and dilemmas that they're facing in their lives.
In fact, in 2015, 'how-to' searches were up by 70%!
And, you can be sure that the number is going to rise even more in the future, as more and more people use YouTube as an educational resource.
The key here is to find out what problems your ideal customer is dealing with and then create content that meets their needs.
When you do that, you can make it so that your content appears when people are using search engines to hunt for solutions to those problems.
When creating content that addresses specific problems, you can either develop content that shows how your product can be used to solve the issue or you can show how the issue can be solved otherwise.
If you choose the latter method, you can then mention your product at the end, encouraging people to check out what your ecommerce web site has to offer.
Remember, your goal here is to build awareness of your product, so your ecommerce business isn't under pressure to directly drive sales from these 'how to' videos.
The good news is that a lot of content marketers find that 'how to' videos lead to sales, as such content is one of the easiest ways to get more and more people aware of and interested in your brand and online business.
Luxyhair is an example of an ecommerce business that managed to hit the 7 figure mark by creating how-to videos and tutorials.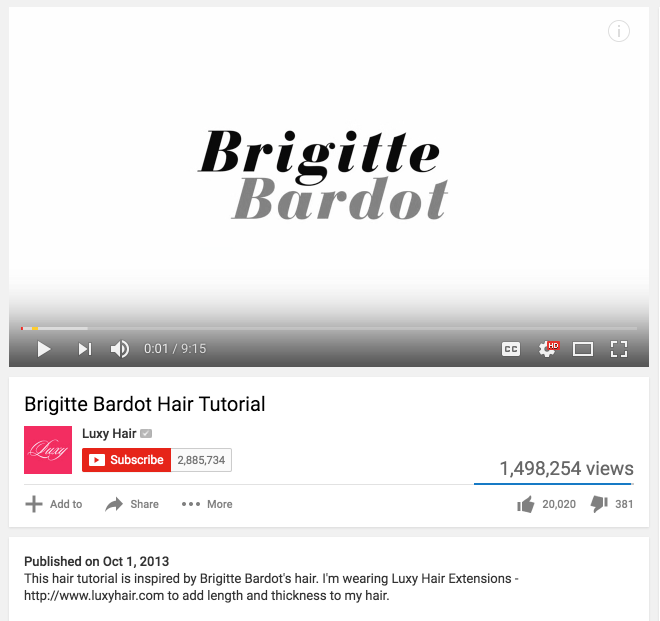 If you want the kind of success that they have, you need to understand your audience and what it is that they want to learn about.
You can find out that information by speaking to them.
You can also review some of the top blog posts in your niche and consider creating video content around those blog posts.
You can find such blog posts using Buzzsumo.
Let's say that I have an e-commerce site that sells home decorations.
After speaking to my existing customers, I know that my target audience is often in the process of doing some renovation on parts of their home.  Knowing that, I can then create content that teaches people how to handle the interior design aspects of home renovation.
If I want a good starting point on how to create interior design content, I can search 'interior design tips' on Buzzsumo.
In doing so, I can already see four topics that would be worth creating videos around.
If you're going to create content that demonstrates how the offerings of your ecommerce website is better than the competition, then there are multiple ways that you can do this.
For a start, you can simply demonstrate your product in action. Video is brilliant, because you can easily show off all of the little nuances that make your product, and overall offerings of your online business, better than existing solutions.
Another thing that you can do is to produce video case studies and testimonial videos, based on the experiences that people have already had with the products of your ecommerce website.
Such videos are powerful, because they can showcase how people have decided to choose your brand, over everything else that is out there, because it is a better product.
You could argue that, to a certain extent, Microsoft is doing this with their Surface Pro 4 content.
If you watch these videos, you'll see that they're essentially like video testimonials, where the people being recorded are discussing how the Surface Pro 4 is a better solution than what else is available.
You can do something similar with your offering.
You may even want to consider providing some data, based on how your offerings of your ecommerce web site perform and what improvements can be made, if people are looking to make a switch.
Paid ads
You can also use paid advertisements to market your ecommerce store on YouTube.
Paid ads can be a quick way to reap the benefits that YouTube has to offer.
Because it costs money, you need to be careful, though, as you don't want to blow through your budget and be left with nothing to show for the media marketing efforts of your e-commerce site.
I've covered here how you can create your own YouTube ads.
When it comes to YouTube ads, there are three things that you really want to pay attention to.
The video you use
The YouTube ad format you use
The targeting method you use
The video you use to market your product is going to depend on the kind of ad format that you use.
With YouTube ads, you primarily have two kinds of formats that you can take advantage of –
YouTube Search Ads
YouTube Instream Ads
If you're running Search Ads, you're less limited, in terms of the style of your video.
You can pre-sell people in the Search Ad copy, which will help make it so that people are more likely to engage with your video, when they come across it.
If you take a look at the screenshot below, you'll see how this can be done.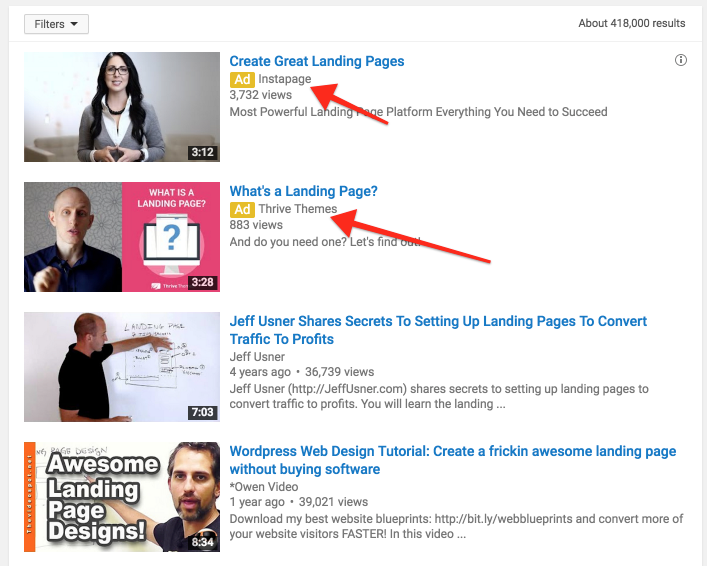 If you're running Instream Ads, then you're under pressure to get people interested right away.
After five seconds, people have the option to skip your video.  So, you need to make the most out of this time.
The best way to do this is by creating some kind of curiosity.
If your product has some defining feature that makes it stand out above the rest, then it might be worth mentioning that feature, as soon as possible.
You can do this with narration or you could simply demonstrate that this is the case.
Zagg, a company that makes screen protectors for iPhones, started their video ad by showing an iPhone screen being scratched by a key.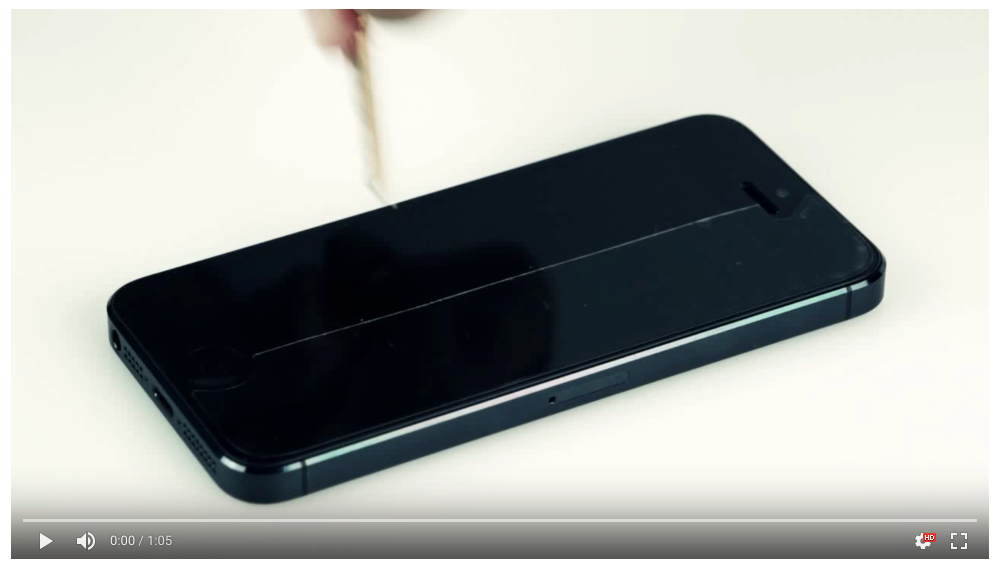 You can appreciate, therefore, how powerful the above video is, if it is shown to someone who is actually in the market for a strong screen protector.
Using YouTube ads, the company managed to achieve a 75% increase in conversions, so their approach obviously helped.
If you're going to use paid ads, it's important that you're certain that your ecommerce store is set up properly.
This means ensuring that you have optimized your ecommerce web site it for conversions, so that when people click through, it is easy for them to add the item to the basket and check out.
Partner
Another way that you can market an ecommerce store on YouTube is by partnering with other people on the platform.
The most important thing here is that you want to make sure that whoever you're approaching is going to be a match for your brand and vice versa.
This means that you both need to, at least somewhat, share the same audience – even if you do serve them in different ways.
You shouldn't be afraid to go into a tiny niche, when approaching a YouTube channel.
A small YouTube channel with a very focused fan base, that highly resembles your target audience, is often going to perform better than a large YouTube channel with a large fan base that isn't very focused.
There are a few ways that you can partner with another YouTube channel.
One way is to send the hosts of other YouTube channels some free samples of your product.
While doing so, ask them, nicely and in a non-pushy way, if they would create a review video for your product, assuming that they like it.
This is worth it, when you consider that after seeing an online video for a product, people are reportedly 46% more likely to hunt for it using a search engine.
Alternatively, you could offer to sponsor their show.
In general, YouTubers don't tend to make that much money, even from ads.  So, any other income streams are likely welcome.
Provided that you aren't going to tarnish the relationship that a YouTuber has built with their audience, most will be open to accepting a sponsorship from you, as long as your product is good quality and good for their audience.
When you do this, you may even want to sweeten the deal for the YouTuber, by providing them with a coupon for your e-commerce site that they can give to their fan base.
On top of that, you could also make it so that customers who buy from your online business, using the coupon, generate affiliate commissions for the YouTuber.
You could also help them to create content for their show, by providing them with a day out.
This day out could be a no obligation tour of your production facilities and some information on your company's history.
There's no obligation, because you're not forcing them to record anything. But, YouTubers being YouTubers, there's a good chance that they will and that can work to your advantage!
If you want to make the process a little less labor-intensive, you can consider using an influencer and ecommerce platform, like Famebit, to help you get the ball rolling.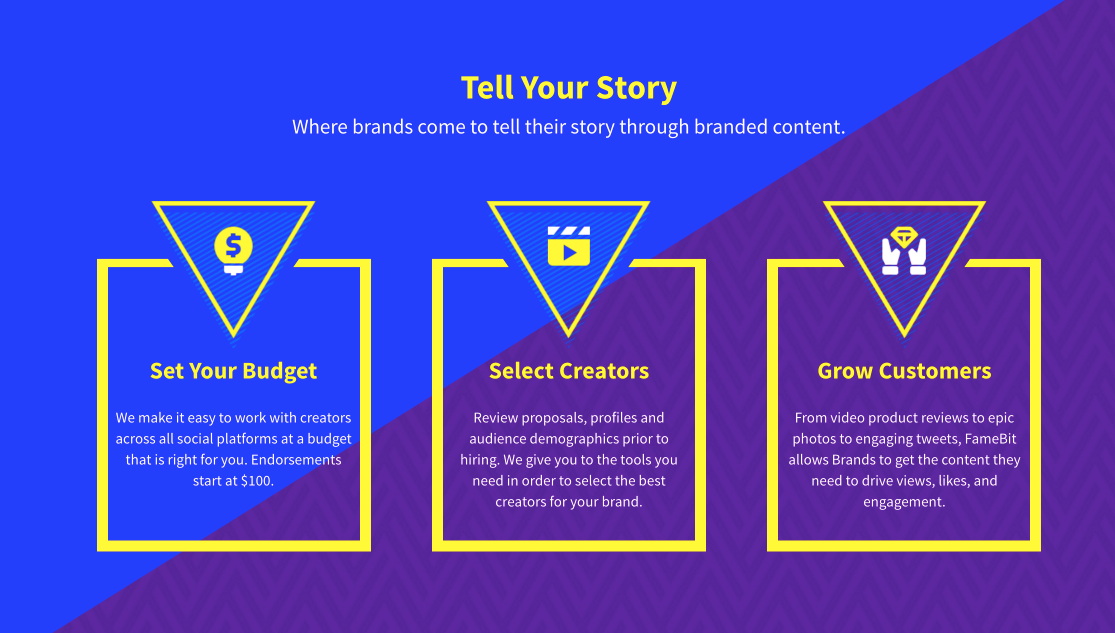 Using this platform, you can streamline the process of getting influencers on your side.
Famebit is, of course, something that you'll need to test – but it's worth checking out, if you're interested in 'influencer marketing,' in promotion for your ecommerce web site.
However, the potential problem with using such platforms is that your creativity might be stifled, when it comes to creating unique deals that YouTubers will find hard to turn down.
Additionally, you're paying for advertisements and you're not really creating brand advocates.
If you can create a really good organic relationship with a YouTuber, you'll help develop a situation where they become a brand advocate for your e-commerce site.
Then, they will speak of and promote your product, even when there's no money in it for them. This, of course, pays massive dividends, in the long term.
Conclusion
There are many ways to market an ecommerce store and one way that has the potential to drive great results is YouTube.
By now, you should know how you can market an ecommerce store effectively using YouTube.
There are numerous approaches that you can take and you don't have to stick to just one. Try 'partnering,' or using YouTube ads.
What matters most is that you give something a go, as any time wasted is time you could have spent marketing your store.
Do you have any tips to share when it comes to media marketing an ecommerce store using YouTube? Please let me know in the comments below.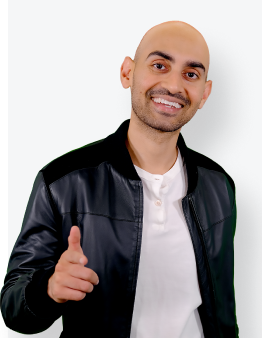 See How My Agency Can Drive More Traffic to Your Website
SEO - unlock more SEO traffic. See real results.
Content Marketing - our team creates epic content that will get shared, get links, and attract traffic.
Paid Media - effective paid strategies with clear ROI.
Are You Using Google Ads? Try Our FREE Ads Grader!
Stop wasting money and unlock the hidden potential of your advertising.
Discover the power of intentional advertising.
Reach your ideal target audience.
Maximize ad spend efficiency.