Whether you're a content strategist with years of experience or just breaking into blogging, I'm sure you wish that your target audience read every article you publish.
Don't you?
In fact, you probably want readers to savor every single word of every single blog post you write. 
Otherwise, why would you put so much effort into coming up with a topic, conducting research and writing great content?
But, the truth is that 10% of your website visitors won't bother even scrolling through your article. Most visitors will pass by your blog post looking at the embedded pictures and videos.
How can you get more people to read more of your content?
Aside from hiring a content marketer to help with your efforts -if you're not one already – there are a number of strategies you can employ to get your blog post the attention you want.
A number of factors contribute to whether or not your blog post will be read.
The design of your website, the fonts you use, the formatting of your article – all contribute to how likely it is that your article will be read (and possibly shared).
But, one very impactful and simple tweak to engage your visitors for longer periods is…
Improving your blog post by using the right words.
Our minds can visually perceive a word and its meaning in 1/300th of a second.
Meaning, a single word can turn good content into great content.
If you've been churning out one article after another, then you need to pause. 
Breathe.
And then ask yourself these questions:
Are your

articles structured properly?

 Do they flow well and are they easy to read?

Is your topic engaging and

relevant for your audience

?

Is the voice and tone appropriate for your topic and your brand?

And, finally, are you

adding value with your writing

or just blabbering?
60-70% of content created in B2B is never used. You're not alone if you doubt your writing's effectiveness.
You have to trim your first draft and make it succinct, relevant and useful
Why else would your readers care to spend time on your website?
By the way, here is Ernest Hemingway's take on first drafts.
So, in this post, I'll share 12 non-fiction editing strategies to make your writing more powerful, memorable and effective.
You'll do much better than your first drafts. Trust me.
But, before we begin, I want to tell you about some of the distinguishing features of great writing. 
6 quintessential characteristics of great writing
1. Seductive Headlines – Only 2 out of 10 visitors read past the headline of your blog post. Make sure that the title draws your readers inside the article.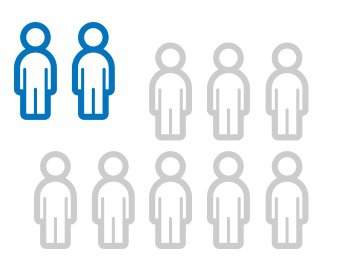 2. Engaging Introductions – Don't let the reader space out. Capitalize on the title and hook the reader from the first line.
Be careful here. Your article is going to get social media shares on the basis of your headline and introduction.
3. Relevancy to target audience –  A good content marketer will have a solid understanding of which topics and what kind of content is relevant to your target audience.
When writing a blog post, they ask, how is this going to add value and make a difference in my readers' lives? 
Why else would people care to read your blog post instead of the other 2 million new posts added every day? 
4. Easy to implement advice – The information you share in your how-to, what, why or a list post has to be broken down into practical steps.
If your instructions aren't clear and actionable, your readers won't find them useful.
You'll get extra brownie points for ensuring a convenient reading experience by formatting the article text with bold, italics and underlines.  
5. Trustable Information – Don't base your arguments on your personal opinions. Instead, convey your ideas tactfully and support them with science studies and credible sources.
6. Strong Call to Action – Your readers are smart. You need to direct them to start a conversation or share your article on social media.
Your desired action will not happen without your explicit request.
Now that you are familiar with solid writing, let's get started with editing strategies to achieve great content. 
1. Does your post touch on the pain points of your target audience and align with your content marketing goals?
Have you created a persona of your target audience as part of your content marketing strategy? A persona looks like this.
It's important to create such a persona to ensure that your writing interests your target audience. And, how can you know your audience preferences without first defining them, right?
Step 1 – Fill in the empty pieces below and get started with creating a persona of your audience.
Step 2 – Check your article's theme, stories and examples. Do they add value for your persona?
Will the blog post agitate your persona by touching upon his or her pain points?
If your article isn't appealing to your persona, then rewrite the uninteresting parts.
Don't disrespect your reader's time.
Step 3 – Are you blurting out words and publishing irrelevant articles?
As per Inbound Writer, only 0.5% of a website's content drives more than 50% of its traffic.
Recheck if your blog post contributes to your content campaign and fits your overall content marketing strategy.
If it doesn't, take the difficult step now.
Press the 'Trash' button.
Tim Urban from Wait But Why only proceeds writing on the ideas that excite him – and the reader feels that passion on the page.

Step 4 – Finally, check the previous versions of your blog post on the same subject.
You've to bring some new ideas to the table. Update your previous article version and republish it.
Also:
Don't rewrite a complete idea. 
Pro tip: Run a content audit. It'll help you see ideas to revisit and update, discard or expand.
If you've already covered a subject in a previous article, refer to it and present a screenshot in your newer article.
I do this in many of my posts.
For instance, I used a screenshot from an old Quick Sprout article in my recent guest blogging article at NeilPatel.com.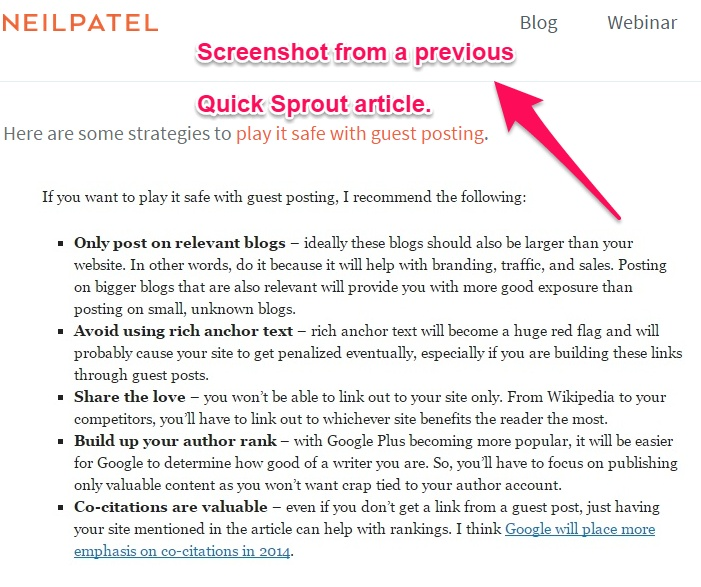 2. Don't edit immediately after writing
As a blogger, you don't just write words. You provide a multimedia experience for your audience.
This would involve sourcing and adding one image for every 350 words, maybe taking screenshots, finding and embedding videos from YouTube and hyperlinking relevant high-quality articles from within your content.
As the complexity of your post has increased, you need to monitor it even more closely for errors. So, don't start editing your written post right off the bat.
You'll look past the loopholes in your writing – typos, grammar slips, loosely presented arguments and broken hyperlinks.
The reason is that your brain is very familiar with what you've just written. You will see it in the light of what you believe.
Let the blog post sit for a while – 3 to 4 hours least, but preferably a day.
Once you've cleared your head, you will come with a fresher perspective on the same subject. And, you'll check your own opinions and be able to write-and edit-more objectively.
The best way to ensure that you don't slip past your errors is giving your article to a new set of eyes.
Your friend or colleague can offer you honest feedback on your writing, pointing out where the voice and tone may be inconsistent, for example, or suggesting more powerful words. 
But, a professional editor is often a better solution. They view your content with fresh eyes, objectivity and a new perspective. I use pro editors on QuickSprout and NeilPatel.com
Also don't edit your whole article in one go – it's an intense process. It will consume a lot more time as you might lose focus.
And, before you know it – a punctuation or homophone error will get past you.
Rather, edit and proofread in short bursts with your highest degree of concentration.
3. Strive for Brevity: Delete filler words, phrases and redundant words
Umm. Really. Just. Perhaps. Literally. Stuff. Things. Very. Better. Always.
Why pollute your writing with these unnecessary words?
They

weaken

your article's message.

They

waste

your reader's time.

And they add bulk to your sentences, decreasing your writing's comprehension.
Chop your sentences and remove any word that only adds to the word count, rather than adds to the value.
Here are 3 particular categories of words that weaken clarity and make writing ineffective:
1. Filler Words – Strong writing is lean writing. Filler words only add wordiness and vagueness. 
You can get away with filler words without affecting the meaning of your sentences.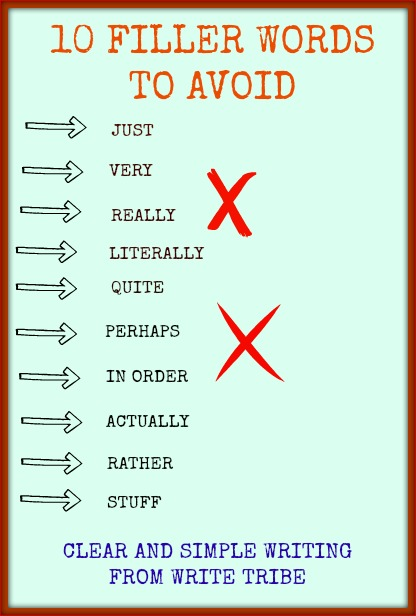 Here are 3 examples
a) Really and Very – These unnecessary words dilute your message. When speaking, they are used for emphasis. But while writing, you have a choice to use more impactful words.
For instance, you can replace really bad with terrible. And very big with huge.
b) Perhaps and Maybe – They only decrease your writing's credibility by bringing an element of doubt to your ideas.
Do the legwork first. When your research confirms an argument, you can present it in your writing authoritatively.
c) Stuff and Things – You use these words when you aren't aware of the exact word for the situation. Replace these casual words with more specific and clearer words.
For instance, you can replace '10 things successful do everyday' with '10 everyday habits of successful people.'
2. Grammar Expletives – I am not going to talk about the technical details of expletives. But they are words beginning with here, there or it.
So, what's wrong with using expletives?
Let's have a look at couple of sentences.
Do you feel an uncertainty in sentence 1? And a lack of context in sentence 2?
Those are the reasons expletives should be trimmed from your writing.
Now, look at these more specific, expanded and clearer versions of the above two sentences
See the difference?
Expletives distract your reader from the chief driver of your sentence. Because they are weak, they might need support words.

Shane from Boost Blog Traffic lays down some before and after constructions, along with tips to find expletives in your writing.
3. Phrases that have a single word alternative – Concise writing has the power to attract and sustain your reader's attention.
Flabby writing doesn't.
Why use a redundant phrase when a single word would do?
Let me show you some examples.
Make it clear – Clarify

Find out – Discover

Due to the fact that – Because

Absolutely Essential/ Absolutely Necessary – Essential/Necessary

Actual facts – Facts

Time period – Period

Advance Planning/Advance Forward – Planning/Forward
With practice, you'll get better at identifying these words in your writing.
Meanwhile, you can keep looking at this list of 297 flabby words by Boost Blog Traffic. Eliminating these words from your vocabulary – at least on the page – will lead to great content. 
If you're in doubt about a particular paragraph or sentence, it probably isn't valuable. Delete it. Every word you write "should tell."
4. Ensure that your writing flows well and contributes to the main writing goal
In the first editing strategy (step 3), we questioned whether the subject of your blog post contributes to your content strategy or not.
Now, we dig deeper at the paragraph and sentence level, because we don't want to go on an unknown writing trajectory and lose our readers.
Check whether or not your headline, sub headlines, introduction, body and conclusion align with your main writing goal. Every sentence must connect and lead naturally to this goal.
If there's a mismatch in your arguments at different places in the article –
You will see your readers complaining about inconsistencies in the comments (which is great because you can work on the feedback provided and correct your errors).

 You will see your readers run away from your website and never visit you again.
Want to know a great tool pro writers use for ensuring their writing flows well and their ideas read organic and logical?
It's…creating an outline.
You may think – "My mind is already brimming with ideas. I can directly pen down my thoughts. Outlining will only waste my time."
But, here's the thing…
You are more likely to miss presenting an important argument.
You may also repeat a couple of your ideas and give an incoherent structure to your blog post.
Do your readers a favor and create an outline before jumping into writing your post.
5. Don't drown your readers in technical jargon and unnecessary details
In an average visit, a web user reads 20% of words on the page.
You can't afford to bombard your writing with technical and complex terms.
No, it doesn't make you look smart.

And, you are not perceived as an

authority

.
Rather:
It leaves an impression that you didn't have a strong argument to present in the post. Your readers will be disappointed, since you didn't care about their time.
Always consider your audience's familiarity with technical terms before using them. Jargon will end up robbing your readers' attention and distracting them from your main message.
As an example, look at the average flesch reading ease of TechCrunch (57.64) and business insider (83.3).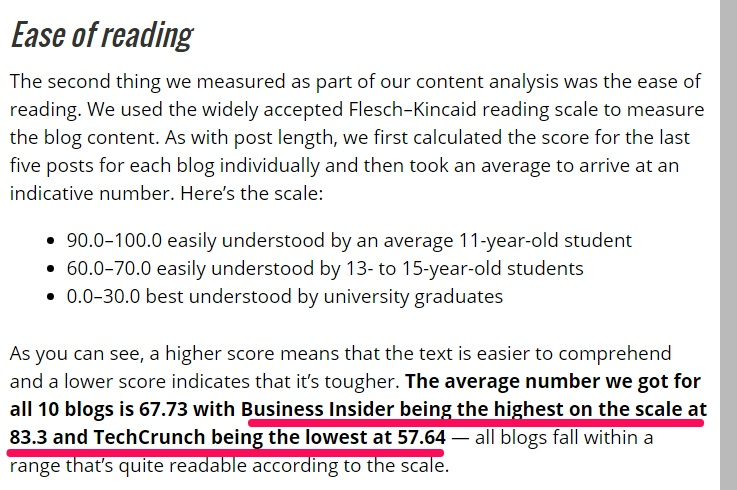 For starters, here are some official sounding words with their simpler alternatives.
Weed out irrelevant information that doesn't add value to your blog post. It will stress and disengage your target audience.
Also:
Don't confused.
Specificity is important for creating great content.
But, you need to balance it with simplicity.
For example – I sometimes cover technical subjects on my blog and I understand that many of my blog readers are afraid of technical jargon.
So, I cover only the necessary aspects.
Another brilliant example of using technical details (the right way) to enhance credibility is Apple.
6. Manually spell check and look for inconsistencies
Do you use technical tools and software to facilitate your editing?
That's cool.
But, problems arise when you start to depend on them entirely.
Even the smartest of spell checkers and grammar tools can get past your wrong word choices, capitalization, punctuation and spelling errors.
Here are 5 steps to ensure that your writing supports your unique brand identity.
Step 1 (optional but highly recommended) – Create a style guide for your blog as part of your overall content marketing strategy. 
The goal is to bring

elegance

to your finished post by removing any incongruous writing elements.

Include details on how you capitalize, punctuate, include sources and add images in your post.

It makes your content

consistent and seamless. Readers will also know what to expect.

It'll foster professionalism from your blog writers and editors.
And, it'll save their time by bringing everyone onto the same page, guiding them through formatting or other writing issues.
The differences in your blog post will be so subtle that they might not even be visible.
That's the point: To increase comprehension of your text by making it more readable and memorable.
Here is a free template by HubSpot that you can use to create your blog style guide.
Step 2 – Check your writing and ensure that you aren't committing any of these common grammatical errors.
Another grammatical blunder many writers commit is wrongly using apostrophes.
Next up are these 3 messed up words – your vs. you're,  it's vs. its and there vs. their.
Finally, check your use of – me, myself and I.
If you want an even more thorough check on your word choices, check out these two articles at Copyblogger:
Step 3 – If you haven't created a style guide, you need to at least write down how you spell and capitalize confusing words.
Your readers will notice the inconsistent use of 'eBook' in the first paragraph vs. 'Ebook' in your third.
Here are some compound words with inconsistency possibilities from CamelCase.
Step 4 – You can ponder these formatting questions.
Pay special attention to these elements of your article:
Company and Individual Names –

'Brian' can slip up in your writing as 'Brain.' (Brian won't appreciate a wrong mention of his name).

Spacing in your article –

Ensure you have consistent line spacing and spaces between sentences.

Are you using English (UK) or English (US) spellings? –

Base the decision depending on your target audience.

Formatting and Alignment – Bold

,

italics

and

underlines

should not be randomly used in your article. They must add some meaning and emphasis to your text. Y

our numbered lists and bullets should also appear consistently. Decide whether they should align with the rest of your text or not.
Image Attribution –

Most people don't know how to give credit to copyrighted images. Read

this article

to start attributing images properly from your next post.
Step 5 – Identify and write down your personal error patterns.
Do you often confuse then with than? Or, do you forget to appropriately place commas? Does your voice and tone change when you're uncertain about aspects of your topic?
You can take help from a professional editor for identifying these typical patterns in your writing. They are there and you can easily get over them.
7. Use data and science to power your arguments
Using numbers and scientific studies to support your ideas improves the perceived value of your article.
If you are a regular reader of my blog, you know that I am a huge fan of data driven posts.
But, not every sentence and survey available on the internet is a good source of data. Rely on expert analysis.
Use information obtained from research and case studies conducted by established sources, such as marketing statistics compiled by HubSpot.
You can also conduct personal experiments and come up with your own numbers. I regularly write such posts.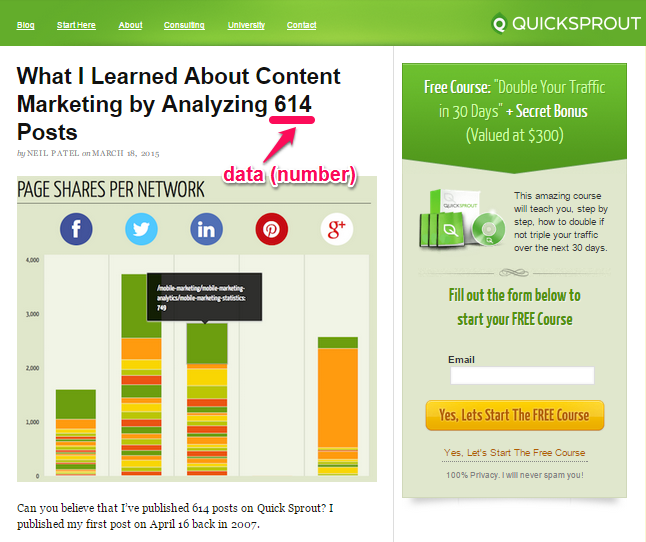 You can use results from your study to create a data-heavy and specific headline, like this: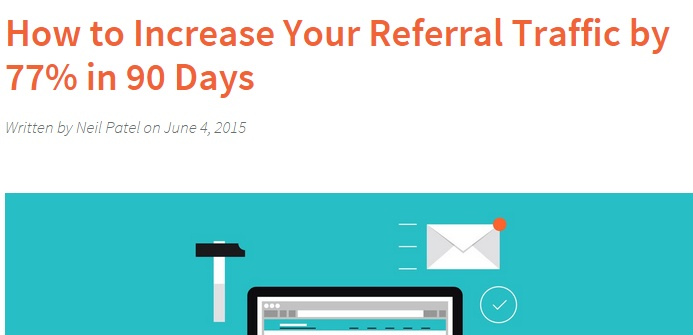 Or, take the tried and tested route and write a simple list blog post.
We are wired to love lists.
And, they get the most social media shares, after infographics.
Ensure that you properly attribute images in your article that you sourced from case studies and scientific studies.
8. Ditch the grammar and punctuation rule book on some occasions
You don't need to abide by every single grammatical rule, especially online.
Here are some rules you can break:
It's okay to

end a sentence with preposition

.
You can begin your sentences with

conjunctions

– And, Or, But.
Go

split an infinitive

if it helps improve your sentence's clarity.

Contractions

make your writing conversational. Web users love that, and a good content strategist will recognize when it's appropriate to use a conversational voice and tone with your audience. Use contractions, but don't confuse them and make awkward constructions.
Use

commas

sparingly – when you want to pause the reader.
You have probably read multiple times that

active voice

improves comprehension, clarity and encourages action.
I want to warn you before you aggressively start breaking these grammatical rules.
The context is important.
Understand the common grammar rules and break one because it's contributing to your writing.
Don't do it because you feel lazy, or you'll end up sounding amateurish and unprofessional.
9. Does the writing sound like you?
Your audience is on your blog to hear from you. They like your voice and tone and originality.
Don't spit out fact after fact and adopt a corporate robotic voice.
Read your post aloud:
Does the writing sound like you when spoken?
Leo Babauta shares tips to write more like your voice.
It's your responsibility to tweak your blog post and ensure that it does.
Your visitors will appreciate a conversational, easy-going and casual tone.
Directly address them using the golden word…
'You.'
Break some grammar rules we talked about in the last point, because that's how we speak.
At NeilPatel.com, I've experienced a 247% increase in readership in a test between a formal and dull tone vs. a conversational tone.
The on-page time of visitors also shot up to 4 minutes 45 seconds from 1 minute 22 seconds.
What's even more interesting is the considerable increase in number of readers who scrolled all the way to the bottom of the post.
Your readers want to listen to your stories.
GrooveHQ tested a story with a no-nonsense version of their blog post.
In the version with a story, they found a 296% increase in full page readers and a 520% increase in on-time page.
The takeaway is to share your personal stories in a conversational tone.
Overall, you should sound genuine and authentic, and storytelling should be a big part of your content marketing campaign. Show your personality in your writing. It'll naturally lead to great content.
10. Don't edit while writing
Do you grab a screenshot and embed a YouTube video in the midst of writing your first draft?
Don't.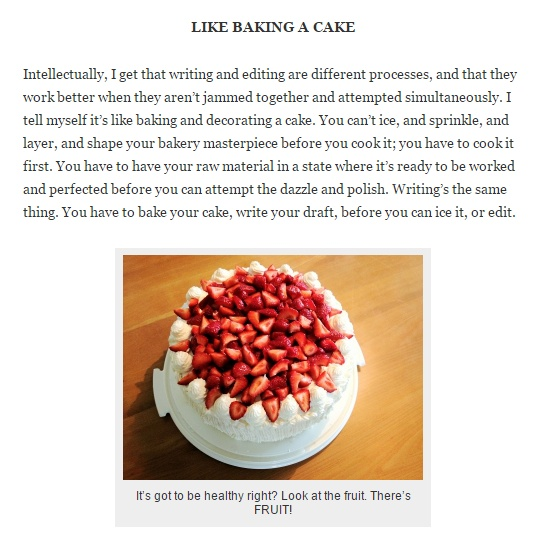 It decreases your momentum and your overall productivity. Aim to make forward progress by never hitting the backspace when writing.
Your ideas get stilted and you run the risk of breaking your writing's structure and coherency.
It's better to let the creative and critical parts of your brain work separately in different sessions.
Jory Mackay shuts down his inner editor and sets his mind to free writing.

The result?
He ended up writing 20 posts in 2 days.
Obviously, they were more like outlines (727 words average per article) and needed polishing before publishing.
But, he didn't have to worry about writer's block and had 3-4 months worth of content at his fingertips.
11. Check the accuracy of your arguments
Providing false information to your audience will hurt your reputation.
Double-check any lofty claim you make.
Are your data and

research study sources

credible?

If you've performed some mathematical calculations on your

personal data

:

Are your inferences logical and do they make sense?

Ensure you that don't publish

sensitive or hurtful information

to any group of people.

Don't do

clickbait

. Always deliver on the value you promise in your article's title.
Otherwise, be ready to draw some serious flak from your readers.
Here's how BuzzFeed readers reacted when their editor-in-chief published a post stating that BuzzFeed doesn't do clickbait.
People like consistency in your beliefs and arguments.
But, that does not mean you can't change your opinions.
It is inevitable for you to find out that you were wrong about your opinion on a subject. This is particularly true in the fields where there is on-going research or rapid change.
In such situations, remaining transparent will lift your brand.
Have a look at Scott H Young. He has been blogging for 10 years.
It's logical that in a field like philosophy and improving the quality of life, you'll encounter new ideas.
This happened with Scott. He read academic research dismantling his beliefs.
But, he didn't hide in a closet and change the text of his written articles.
Instead, Scott published a blog post on beliefs he changed his mind about.
The post received positive comments from his readers.
They appreciated Scott's audacity and openness to change his mind.

12. Final check the most important parts of your article
In the last round of editing, double-check these important elements.
Article's headline – Your headline should inspire your prospects to click through and read your blog post.
If your current headline doesn't give you that feeling, write 25 headlines.
Choose the most powerful one that aligns with your brand image.
Your Introduction – Unless your introduction indulges the reader, he will drop off without reading further.
These 3 strategies will ensure that you write an engaging introduction.
Use

shorter sentences

to settle your reader.

Address the pain points of your audience.

Use data and scientific research on your subject to present the major conflicts of your reader.
Watch this video by Carolyn Mohr. She breaks down how a great introduction makes your writing powerful.
[youtube https://www.youtube.com/watch?v=j0_u-lourd0]
Conclusion and CTA  – A conclusion will increase your article's scrollability by 10% and a strong CTA will increase your social media shares and conversions.
I always ask one or two relevant questions at the end of my articles. Hopefully that encourages you to comment and interact with me.
Overall formatting and structure of the article – You can use bold/italics to highlight important ideas in your article. It's very effective to improve the readability of your article and make it more scannable.
Avoid large chunks of text. Keep your paragraphs between 3 to 5 sentences and sentences between 5-15 words.

Pictures and Videos – It's not 2005. Tiny 200 word text posts make for a dull reading experience.
Give an enriching multimedia experience to your readers by using graphics, screenshots and integrating videos. You can also embed slideshows and podcasts like Social Media Examiner.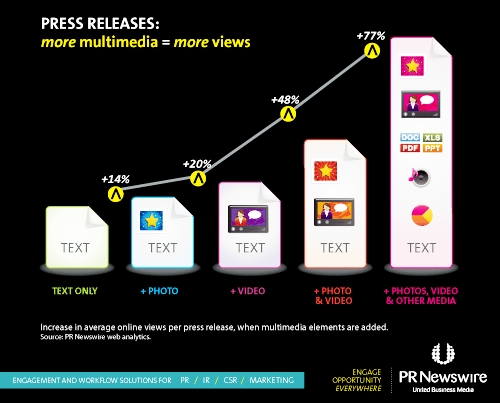 I use close to 100 images in every post at NeilPatel.com. It helps in breaking my post into readable chunks.
Zoom out and look at your article – Does the article match your brand's personality? Have you followed all the elements in your style guide?
Bonus: Check your post's SEO and social factor
What good are your blog posts if they aren't optimized for search engines and social media, right?
So, do a thorough check of these elements.
Internal Linking – Have you linked to relevant articles on your website? It'll help your website's SEO.
External Hyperlinks – Are there external links to authoritative and credible industry websites? Ensure that there are zero broken links.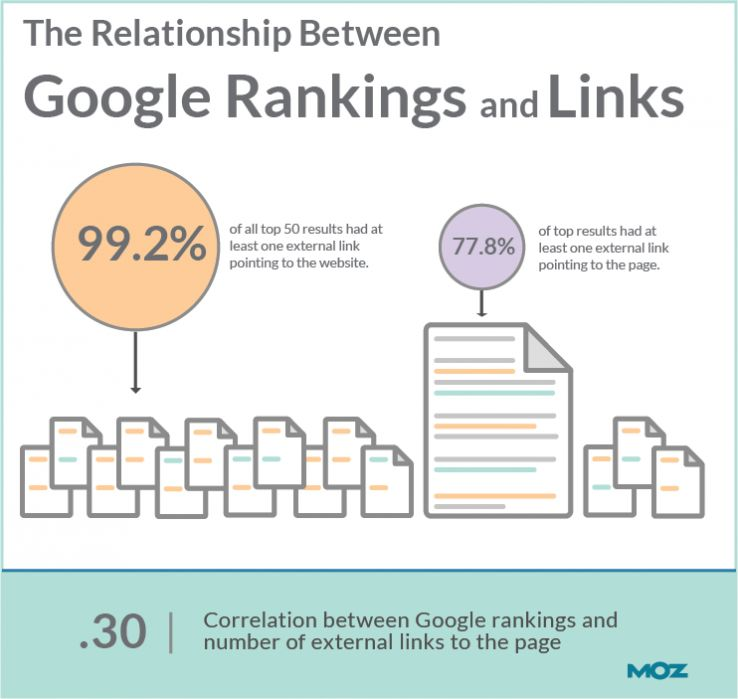 Using Keywords – Don't force keywords into your article inorganically. Add them because they are the language your audience speaks.
It makes sense to talk to them in the way they like and are familiar with.
At a minimum, try to use your target keyword in the title and in the first 200 words of the article (keyword prominence).
Also, sprinkle LSI keywords to attract some extra traffic from Google.
Use Subheadings – Use H2 and H3 heading tags to organize your article. These subheadings must be descriptive and aid a user in scanning your article.
For long-form content, create a table of contents. It tremendously improves the user experience.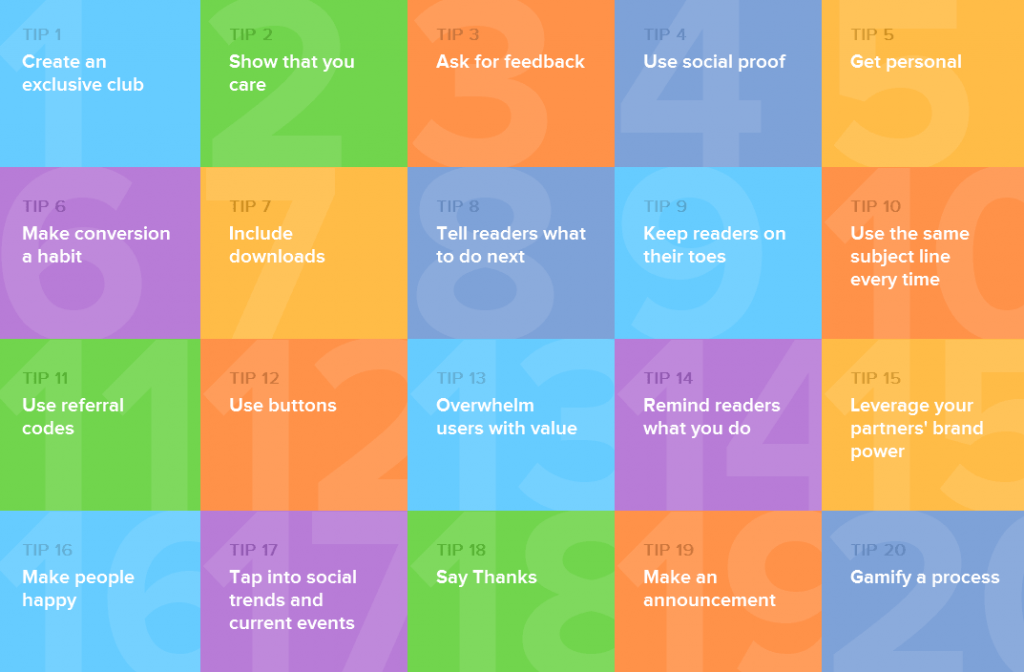 Start Interaction in your posts – Interactive content is huge.
You can capitalize on the trend by adding "Click to Tweet" buttons and embedding social media updates in your post.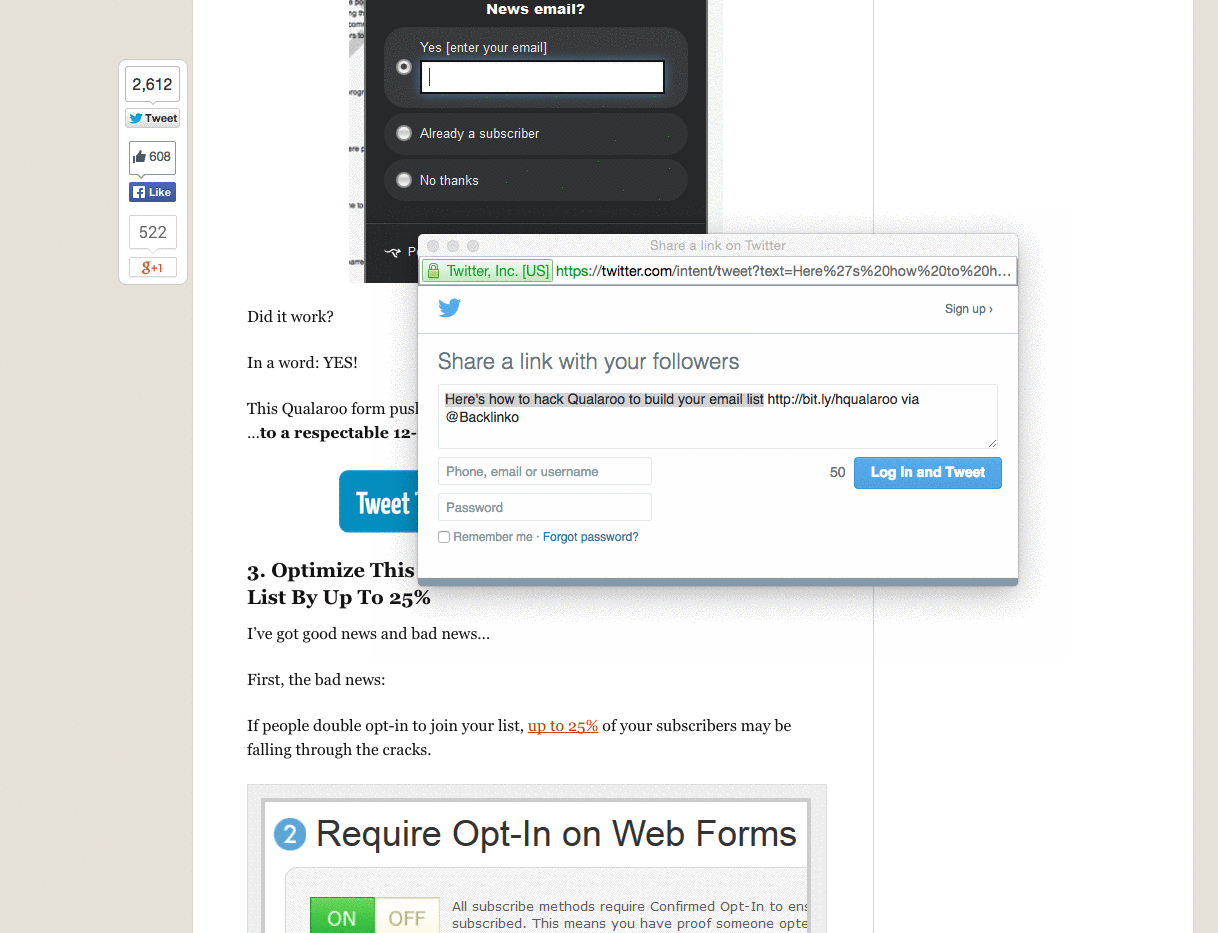 Conclusion
Editing is as important as writing content, if not more.
Kevan from Buffer spends an average of 14.1% of his time editing his posts.
Given how fierce the competition is for your reader's attention, it only makes sense that you take additional steps to publish the most powerful content possible.
Whether you're a small business owner new to blogging or a content strategist at a huge company is irrelevant.
What is relevant is editing your work to bring great content to your audience.
From super clever, user-generated content to perfectly timed tweets to videos that go viral, you know that your audience's attention is pulled every which way.
Pull them into your content with the editing tips outlined here and watch your content marketing campaign soar.
What editing strategies do you use? How much time do you devote to editing your blog posts?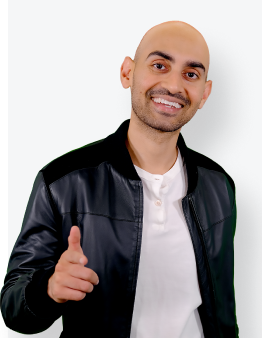 See How My Agency Can Drive More Traffic to Your Website
SEO - unlock more SEO traffic. See real results.
Content Marketing - our team creates epic content that will get shared, get links, and attract traffic.
Paid Media - effective paid strategies with clear ROI.