Are you committing any SEO sins?
A lot of marketers are doing search engine optimization because of the anticipated benefits.
But, if you're not doing it correctly, you can end up doing more harm than good.
If you want to get the best results, you've got to understand and embrace the two sides of search engine optimization. They are:
In today's article, our focus is on #1: On-page SEO.
While off-page optimization is where so many begin, on-page SEO – what happens within your site or blog – is the foundation you must build before tackling backlinks and traffic.
This strong foundation is what eventually improves your organic search listings and gets you to the #1 position, where you'll get a CTR of up to 36.4%:
Once the foundation of your site is strong, even if you're not an expert at off-page optimization or building quality links, you'll still generate a decent amount of traffic and improve your organic rankings with search engines. 
When it comes to managing your site, you can't afford to make deadly on-page search engine optimization mistakes. That just costs you more time and resources to fix.
Without further ado, here are 5 deadly sins that can wreak havoc with your search traffic, organic rankings and user experience. I'll also show you how to fix these sins, so that your web pages can take their rightful place in the search engines.

Let's get to it: 
1. Not using analytics to see what converts
If you're not using analytics to see what converts, you're making a mistake. Sooner or later, you'll be overwhelmed by the competition. To avoid this, you've got to start using analytics to track your site.
When you're able to harness data from a wide range of sources and to analyze it, you'll be able to take your site to a whole new level of success.
There are tons of ways that you can increase site traffic and your conversion rate, but you're just wasting time and resources if you're not also using analytics. Web analytics help you find out exactly how your site is performing.
Trygg-Hansa uses content experiments to drive 15% more visitors into its conversion funnel. It was able to figure out exactly what type of content its site visitors get excited about. Are you creating content that your visitors want?
When you add a new blog post, it becomes a page that will, over time, provide insights about the readers who come from search engines and other channels. Getting insights or feedback from your prospects and customers helps you differentiate your brand from the competition.
A research statistic from eConsultancy reveals that organic search drives 41% of traffic to B2B sites. About 90% of this traffic comes from Google, while social media contributes an average of only 5% of all traffic and leads.
But, this statistic may not apply to your site. The only way to know what percentage of organic traffic comes from Google, with any certainty, is by tracking your analytics.
According to SiteImprove, analytics and documentation of user behavior help you to demonstrate the return on investment (ROI) of your site. With your analytics, you can make better decisions about how to grow your business and enhance user experience. 
With Google Analytics, for example, you can measure, analyze and optimize your web pages and content in order to drive the right engagement.
All traffic isn't created equal. If you want your on-page optimization to yield better results, you've got to focus on the traffic that will likely convert into sales.
How do you optimize your content pages so that they can convert visitors into leads and customers? You begin by understanding the main aspects of analytics that matter to your business. Evan Carmichael explains:
Yes, Google Analytics shows you insights concerning your customers and what they're responding to. But, you also get to know what doesn't work, which can save you even more time and money and keep you on track.
What if you discover, through Google Analytics, that your bounce rate is high? What does that mean for your site?
A high bounce rate could mean several things. Generally, though, it's a sign that either your content is not useful for the user or your site is slow.
Even if you're not selling products, a bad experience can discourage search users from coming back to your site.
The analytics data that you can use to make better content decisions include:
Traffic sources: It's risky to have one source of traffic. Instead, aim for traffic from many sources, including search, social media, and direct sources.
To find out exactly how much traffic each of these channels is sending to your site, log in to Google Analytics. On the left side, click Acquisitions > All Traffic > Channels.
These incoming visitors to your site break down to three major categories:
The importance of tracking the performance of a site cuts across diverse industries. It's not just internet marketers that are benefitting from effective analytics and tracking; even the educational sector is using analytics data. For example, Harvard University uses Google Analytics to increase awareness.
Harvard's Division of Continuing Education partnered with LunaMetrics to create more awareness and expand reach for Harvard Summer School and Harvard Extension School.
The division had a definite goal: To increase awareness and registrations for its professional development programs.
LunaMetrics helped Harvard by adding Google Analytics code to the sites in question. It then proceeded to extract traffic insights that could help Harvard reach its goals.
The division was then able to optimize program pages to drive more qualified organic traffic. It also created topic-relevant pages with structured markup, improving its ability to target broader search queries.
After a few months, the relevant sites grew their organic search visits by 89% and saw a 75% increase in registrations from Google organic search.
2. Not optimizing for local search
If you're not optimizing your web pages for local search terms, you're actually missing out on a significant and potentially profitable audience segment.
The opportunity to boost local search rankings by optimizing for local search queries continues to prove itself as one of the most effective content strategies. Here are a few of David Mihm's unscientific local ranking factors that you should pay attention to if you really want to get better rankings for local-optimized pages. 
Keyword strategy continues to evolve, especially after the Hummingbird algorithm release.
So, how do you optimize for local searches and not get flagged for a penalty?
There's no universal, one-size-fits-all solution. Even an innocent mistake in your on-page SEO could send negative signals to Google.
However, there are basic things you can do to ensure that you're not stuffing keywords, but rather are optimizing your content pages to enhance user experience. 
Focus on a definite goal: Once you're focused on the right metric, you'll be on your way to increasing your revenue – which is the ultimate objective of running a local SEO campaign.
"I want more traffic" is neither a definite nor an appropriate business goal.
You can have all of the traffic in the world, but if it doesn't meet one of your goals of conversions or education, then it's probably not helping, says Casey Meraz from Moz.
When it comes to targeting keywords and optimizing content for the user, you want to make sure that you focus on specific and valuable keywords (or keyword phrase).
For example, keywords that are searched by local users will likely generate more qualified visitors and customers to your site.
In simple terms, these people know exactly what they're looking for. Depending on your industry or the subject of your site, it's easy to find keywords and search phrases that have town names or a zipcode in them.
Let's see how it's done:
Log in to Google Ads Keyword Planner. Type in your main keyword + town name (or state name). For example:
web designer + New York
Next, click on the "Keyword ideas" tab to reveal the local search terms:
The above keywords are referred to as geo-targeted keywords because they're targeting a particular geographical location (e.g., New York).
When people affix a state or town name to their keyword phrase, they're expecting Google to give them the right search results. 
Brands and marketers who have been utilizing geo-targeted keywords have seen significant improvements in their search conversions. For example, the team at Hauser-Ross Eye Institute & Surgicenter decided to launch their first-ever SEO strategy by implementing both paid search and location-based SEO.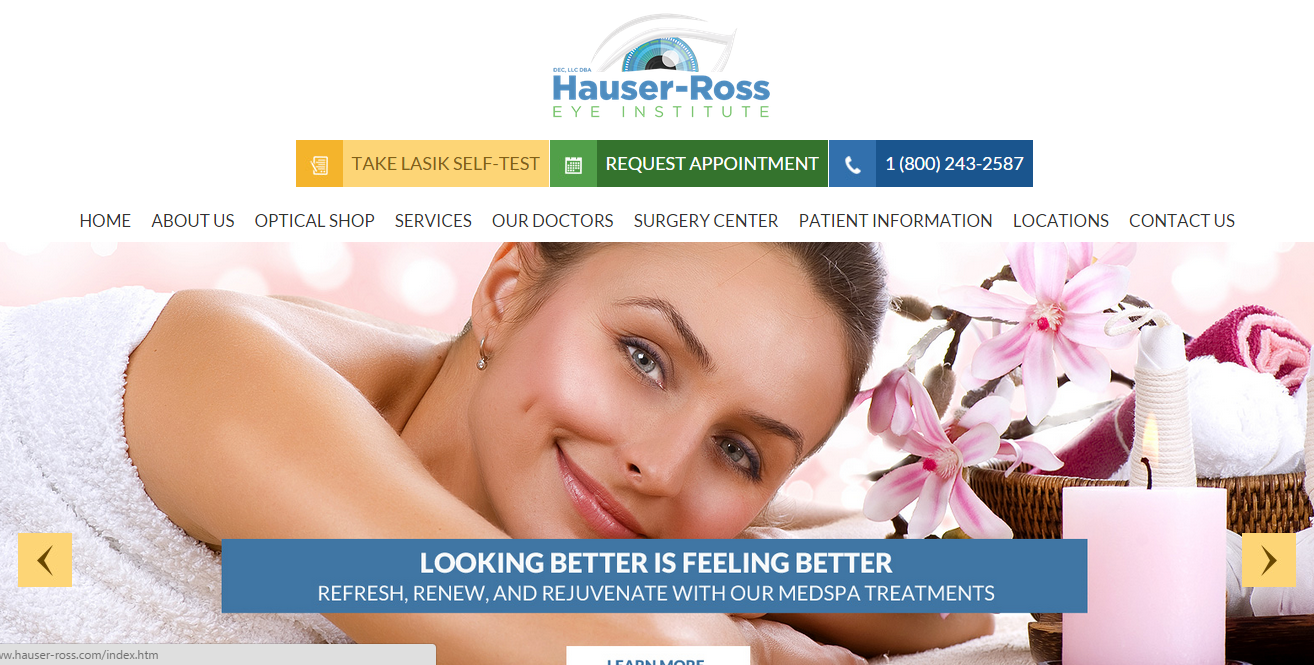 Specifically, they decided to create content campaigns around various geo-targeted keywords.
Instead of targeting the highly competitive term "lasik surgery," the team found that including "lasik surgery sycamore" or another suburb drove more search users who were looking for nearby facilities, and, therefore, were more likely to convert into patients.
As a result of this local SEO approach, the team saw a 333% increase in revenue and a 61.6% increase in organic traffic year-over-year. They also increased search engine rankings for approximately 439 keywords.
You also have to write compelling copy about your business and products or services.
Jones recommends that you solicit some positive reviews about your business from satisfied customers, as this signals to Google that your page attracts engagement.
Furthermore, treat your Google page as if it's your actual site. This means that you've got to write copy with the sole intent of engaging your potential client. If your prospects make it to your site eventually, great. But, if they don't, you've lost nothing.
In summary, focusing on a definite goal, and optimizing your NAP (business name, address and place) in Google My Business will give you an advantage over your competitors who have ignored this local SEO best practice.
Note: Claiming your business in Google My Business might seem like an off-page optimization strategy – and that's technically correct since it's concerned with activities that happen off of your site.
Consider the most obvious example of an off-page campaign – building backlinks from other sites. But, any attempt to improve your rankings in Google needs to include Google My Business for these reasons:
Your business needs to have a name (business name or domain name).

Your business needs a physical address (in your town or city).

Your business needs to be in a place where potential customers can find it (e.g., Laurel, Maryland).
Use your geo-targeted keywords on your site homepage. Include your office address, business name, city address and phone number in your header and footer. Create services pages to target your main keywords and the name of your city or town to help Google understand where your core local audience is located.
You should also update your metadata and keep creating useful content that will motivate others to link to you.
If you do on-page SEO effectively and target the right keywords, you'll continue to drive organic traffic to your business, resulting in more leads and customers. It won't happen overnight, or even in a month. But, if you stick to it, you'll get the results you set out to accomplish with your search engine optimization efforts. 
3. Having duplicate title tags and meta description
One of the techniques I used to drive 5 million visitors to Gawker Media was reducing the instances of duplicate content filtering. In some cases, we found that Google was not pulling site slogans as meta descriptions correctly.
This resulted in a lot of duplicate content. But, by crafting each web page with unique titles and descriptions, we eliminated the duplicate error and could move on to other on-page optimization best practices.
Meta description and title tags may be forgotten friends, but it's time to get them back. Title tags define the title of the page. The optimal length for search engines is 50 – 60 characters.
The meta description, separate from a meta tag, is a summary of the web page content that shows up in the search engines. For example, when I searched for "social media engagement metrics," the organic listings display the title tag and meta description. Take a look:
Matt Cutts, Google's former Head of Search Spam, said, in this video, that you should take steps to eliminate duplicate meta descriptions for your site's pages.
Cutts went on to say that he doesn't even bother to write meta descriptions whenever he writes a new blog post.
It's important to understand, however, that he's not discouraging you from doing it. But, you've got to make sure your descriptions are unique and relevant.
Of course, if you've got thousands of pages on your site, you may not really be able to write unique descriptions for all of them.
In that case, Cutts suggests that you identify and work on the most relevant pages visible to search engines, which will help search users make the right decisions.
In 2007, Google stated, on its Webmaster Central Blog, that accurate metadata will definitely improve your click-through rate, but not your search rankings. In 2009, the search engine giant reiterated the statement that meta keyword tags are not used in its ranking algorithm.
Even though we sometimes use the description meta tag for the snippets we show, we still don't use the description meta tag in our ranking.
As a result of these statements from the search engine giant, many marketers, SEOs, and site owners have ignored meta descriptions and title tags. This is a mistake.
Optimized meta descriptions are important for your search performance. Since CTR depends on an algorithmic ranking process, it means that – assuming your meta description is unique, compelling and relevant – more search users will click to your web page and Google in turn will improve your rankings for it.
The meta description and title tags takeaway is simple: think less about SEO and more about click-through rate. Focus on ensuring that your search listings are so enticing that search users won't be able to resist clicking.
Matt Cutts said that instead of optimizing all your pages with unique and relevant meta descriptions and title tags, you should focus on the important pages.
But the question is, "Which of your pages are important and which ones aren't?"
This may be difficult to answer, especially if all of your web pages are already indexed and generating organic traffic.
I think that, if at all possible, you should make all of your web page's meta descriptions unique. Since this field contains 160 characters, it's going to send more signals to search engines than title tags would, since that field only has 50 – 60 characters.
I also believe that you should use unique meta descriptions because your primary keywords are bolded in the search results. For example, when I searched for work at home jobs, the main keyword phrase was bolded in the organic search results: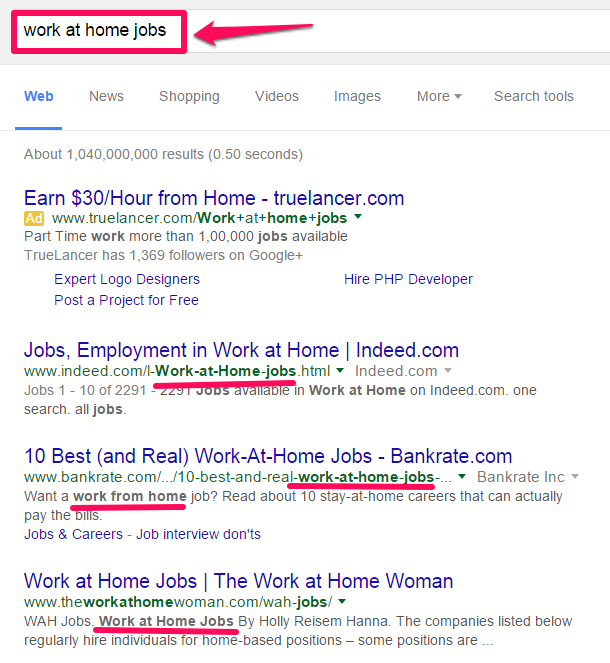 I don't think that duplicate meta descriptions and title tags will cause your site to be penalized. 
Too many duplications could be a major problem for your search performance, however. You'll work harder to get your web pages ranked and all of your authority links could suffer as a result.
If you don't write unique metadata, Google may decide to pull text from the first few lines of your article. Or, it'll display your rankings with no descriptions at all – which is even worse.
4. Using the same anchor text for internal pages
Another on-page SEO mistake that I see a lot of people making these days is using the same anchor text when linking to their internal pages. Just to get you started, anchor text is the clickable text in a hyperlink.
In modern SEO, Google has some rules on the type of anchor text that you should use. The general rule of thumb is that your anchor text should be relevant to the page that it's pointing to.
Anchor text will look similar to the example below, in the HTML source code of any site:
<a href="http://www.marketingprofs.com">Marketing Professionals forum</a>
Having too many rich anchor text links is a bad thing. But, the question is, how many is ideal?
As proof that this works, the site Doctor360.com built 13 links, using the following anchor texts which are not rich or targeted with their major keywords:
Here

Doctor 650

My site

Dissecting The 650 Credit Score

Here

Resource on 650 credit scores

Doctor650.com

http://www.doctor650.com/ (no-followed link from YouTube)

Clicking here

Doctor650.com

Here

Doctor650.com

650 credit score
These aren't rich anchor texts. But, within the first 54 days (almost 2 months since the site launched), it started to rank in the top four results for the keyword phrase "650 credit score."
This tells you that you can rank in the search engine giant's top 10 for any search term, even if your site is brand new. You just have to make sure that your anchor texts are unique and relevant to the web page that you're sending your users to.
When it comes to internal linking, you also have to make sure that your anchor texts are not richer than 30%. In other words, vary the keywords or text that you're using for your internal web pages.
Is using the same anchor text to link to several internal pages an on-page best practice? Matt Cutts answered the question in this YouTube video to help site owners pay more attention to natural anchor texts.
Specifically, Cutts said that using the same anchor text to link to multiple internal pages will not typically affect your rankings with search engines.
He noted that if you have a regular website with several pages, you'll typically link to those internal pages from your posts using the same text. These on-site links won't put your site at risk for a penalty.
However, for the most part, user experience is the most important aspect of both site design and content creation.
Think about this: How would you feel if you were reading a blog post and each link that you came across that points to an internal page (maybe a related blog post) has the same anchor text (e.g. SEO tools)?
Would you click those links anyway? I think it depends. If the content is useful, you may decide to stay put and get the information, but the overall experience might be nudging you in a different direction.
For the sake of a user experience that'll keep your visitors excited and motivated to click your links and read more of your content, always rotate your anchor text to internal pages. Above all, make them relevant to the topic on the page that users will be clicking to.
Take a look at my recent blog post. Each of the anchor texts for links to an internal page is unique.  They flow smoothly into the content and are relevant to the destination web page.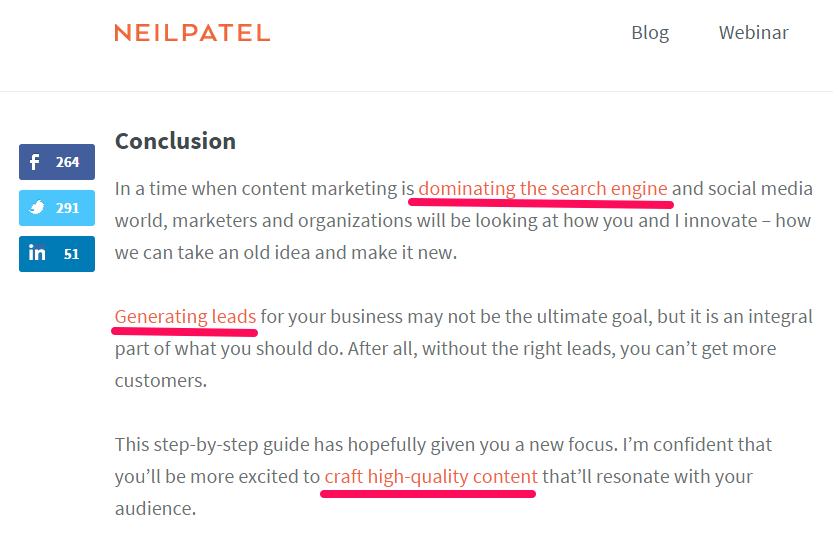 Internal linking alone can boost your search engine rankings. That's why you've got to use the right anchor texts that are not only unique but also useful for the user.
5. Low-quality, regurgitated blog content that isn't well formatted for users
Producing engaging content is a challenge that many B2B marketers face. And, the reason why it's a challenge is because it takes time to create content that converts.
It's possible to spend 2 – 4 hours and still not be able to create content that will build your business. If you want to write a 2,000-word article, you've got to follow a proven plan and create an outline.
It's better to learn how to write data-driven blog posts than to regurgitate what's already been written.
"Regurgitation" is a medical word that means a backward flowing. For example, vomiting is the regurgitation of food from the stomach back up the esophagus. That's clearly not a good thing.  Regurgitated food has less nutritional value.
In the same vein, low-quality, regurgitated content is low-quality and far less valuable for both you and your users.
Providing the best user experience possible should be at the top of your agenda. You've heard countless times that "content is king," but I like to paraphrase that by saying that "useful and well-formatted content is king."
Chances are that a significant portion of your target audience falls within the millennials (18 to 34 years old). They're a key demographic for most marketers and they command a strong influence over whether your content gets shared or ignored.
Whenever you regurgitate content, you decrease the trust that people have for you. Regurgitated content is content that's already been written by someone else. You just rewrote it without adding anything new.
Sometimes, of course, you'll have to write on the same topic that other bloggers are writing about, but you've got to be creative about it.
For example, the topics of most of the blog posts I've published on Neil Patel and QuickSprout have already been covered by Moz, Search Engine Journal and other authoritative SEO blogs.
So, I went the extra mile to add visual assets to my posts – relevant charts, for instance. I also updated my posts with more current information and made the posts more in-depth.
Mine isn't the only brand that's benefitting from the content. Other brands are quietly building a strong audience and customer base with pure content marketing.
Note: Regurgitated content isn't exactly the same as duplicate content, because it's more similar to low-quality content.
These resources will be of immense help to you:
Conclusion
For many business sites, a little improvement in search rankings and traffic could make a big difference in lead generation, blog engagement and revenue. It all starts in-house with on-page SEO.
On-page SEO is not a shortcut to manipulate search engines. It's simply how you make your pages useful and readable to both your readers and search engines.
Your main objective should be to position your search results so that potential customers will click through to your site.
Search engines don't have credit cards to buy your product and they won't opt-in to your email list.
But, people do.
So, stop optimizing your pages just for search engines. Focus on the users who have credit cards to buy from you and email addresses to subscribe to your list. They're the ones Google cares about, too.
What other on-page SEO mistakes or sins have you committed in the past? What have you learned from them?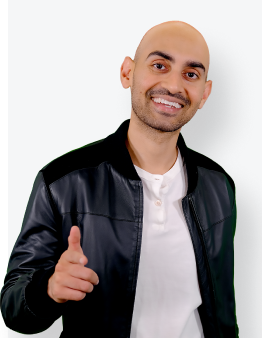 See How My Agency Can Drive More Traffic to Your Website
SEO - unlock more SEO traffic. See real results.
Content Marketing - our team creates epic content that will get shared, get links, and attract traffic.
Paid Media - effective paid strategies with clear ROI.