Today, social media is everywhere.
It's in our homes, businesses, places of worship, and schools. Everywhere you look people are using it and talking about it.
And it seems that every week there is a new social site launched.
Most importantly, it affects sales. Research in 2018 showed that 40% of users would prefer to spend more money with a company engaging on social media.
But for those very reasons, it can be overwhelming. Which sites are the most important? Which deserve your attention? Which are worth focusing on, and which should you ignore?
To make matters worse, for every social site launched, there seems to be two or more services created to measure, track and monitor that service.
The very programs designed to simplify the software end up making it even more confusing.
What's a marketing professional to do?
To help you cut through the clutter I thought I'd share with you 17 must-use social media tools that have helped my clients and their businesses.
You'll also get my reasons for why you should be using these tools, too. Use these programs and save yourself some time.
1. EditFlow
An open source project led by Daniel Bachhuber, Mo Jangda and Scott Bressler, EditFlow is a WordPress plugin that allows you to manage your editorial team seamlessly.
Get a snapshot of your month-to-month content with the calendar and improve your content status beyond WordPress' default draft and pending review.
You can even add inline comments between writer and editor, and user groups to help you keep your team of writers organized by department or function.
Who should use it?
Anybody who manages a multi-author blog and wants a one-stop shop for managing one.
EditFlow keeps all of the things that are important to a multi-author blog in one spot so management is easy, clean and documented.
2. TweetReach
This nice little tool allows you to see how far your tweets travel.
For example, with TweetReach you can search for your tweets and learn when to post, what gets retweeted, and other excellent social media tips.
Who should use it?
Everyone from a social media manager to a consultant to a celebrity can get value from this tool.
Basically anybody who is interested in finding out how effective their tweets are based upon the number of people they touch will learn something.
This is also useful from a metric standpoint when you are justifying results with senior management or partners.
By the way, this is one of the tools that helped me learn how to get more retweets.
3. Sprout Social
Sprout Social is an all-in-one social media management platform for social listening, analytics, and interaction. You can also connect with influencers and advocates.
Who should use it?
Sprout Social is great for small teams, agencies, and large corporations alike.
If you're struggling to understand how to connect on an individual level with so many followers, this might be the tool for you.
4. HootSuite
HootSuite allows you to manage multiple types of social media accounts on different platforms, all from one simple-to-use dashboard.
You can schedule messages to send in the future, examine click-through statistics, add geo-location targeting to messages, share and store files, and shorten URLs.
Who should use it?
Anyone who wants to manage their social media content and engagement can find value with HootSuite.
5. Brand24
Ever wondered what people are saying about your brand? With Brand24 you don't have to stay in the dark.
Brand24 works by tracking conversations about your brand, your competitors, and your business.
You'll learn what people are saying, what they're complaining about, and how you can improve. Best of all, you'll get actionable data to improve going forward.
Who should use it?
Any company looking to understand their social presence and start building a sales funnel from their social media account.
6. ReFollow
When it comes to Twitter, quality is more important than quantity. It's who you follow and who follows you.
ReFollow is a premium application that allows you to lock in those followers that you've connected with… and keep them.
Other features include filtering a search on your Twitter circle to uncover insights and unique relationships, like what you have in common with certain followers.
This can lead you to connecting with someone who you might not be connected with on Twitter, but have a lot in common with.
With ReFollow, you can spark a conversation and build a relationship with a simple DM.
Who should use it?
This tool is perfect for the person who wants to grow a list of highly-qualified, like-minded people slowly.
If your concern is quality over quantity, which it should be, then ReFollow is your tool.
7. Twitter Advanced Search
It might sound really basic, but in fact, Twitter Advanced Search has far more options than you've probably imagined.
You can use it to find who messaged whom, where the tweets were sent, which hashtags are included, and which dates the tweets were sent.
It's a great (free and ethical) stalking tool to see what others are saying about your brand and your competitors.
Who should use it?
Anybody who's interested in learning any of the things I mentioned above.
By the way, this is very good for finding topics to blog about. When you see trending topics, you can create a blog post with content relevant to that discussion.
8. Traackr
A simple way to find and follow people who are influential in your space is to use Traackr.
Whether you are an ad agency or a brand, you can identify the authorities that will mean the most to your business or your clients.
What's also nice is that you can watch how social media leaders are responding and contributing to content you are sharing.
As an agency, you can see who you should target to help social media campaigns get off the ground, build your engagement strategies based upon Traackr's unique intelligence and then see the results of those campaigns.
Who should use it?
Traackr is superb for either agencies or brands who want to build social media campaigns that will demonstrate effectiveness from the start, improve over time, and ultimately pay off in the end.
Traackr is also superb for the brand that wants to grow its presence based upon certain influencers.
9. SocMetrics
The SocMetrics platform is a web-based interface that allows you to identify influencers, understand who these people are, interact with this select list, and then monitor that campaign.
You can even validate their influence and build a list of those specific influencers.
Their Competitive Influence feature allows you to specify brands and contrast their influence and drill down for detailed influencers.
What's slick about this tool is that it allows you to narrow your search to a long-tail keyword, thus seeing who is truly influential on a finite level.
Who should use it?
Any marketing professional who wants to build an effective social media campaign based upon influencers in that field.
We've all learned by now what power thought leaders have. SocMetrics help you harness that power to build your brand and sell more.
10. BuzzSumo
BuzzSumo is an amazing tool for anyone looking to create a constant stream of viral hits. With BuzzSumo, you can quickly and easily see what other people have written and shared.
It's the perfect tool for creating new content because you can see what topics have done well in the past. With this tool, you'll learn what you need to know about social media and SEO.
But you can also use it to find which types of influencers would be best for the content you're producing. You can then reach out to them and encourage them to share what you've done.
Who should use it?
BuzzSumo is especially helpful for those people doing a lot of content creation. It's also the perfect tool for small teams or agencies doing social media promotion and outreach.
11. Animoto
Video is quickly growing as a respected form of media on social networks. It receives huge engagement and often outperforms written content and images.
But the problem with video has always been the same—it's difficult to create. It requires a steep learning curve, fancy equipment, and usually special software.
Animoto strips video of these barriers to entry and makes it accessible to anyone. In minutes you can create a beautiful video ready to share on social media.
Who should use it?
This one is simple—anyone looking to use video in their social media campaigns!
12. SocialOomph
With SocialOomph, you can manage and learn about your social media accounts and prepare messages to send in advance.
It's the perfect tool for improving an existing social media account, or growing a new one from scratch.
Who should use it?
The head of a company's social media marketing strategy will get the most use from SocialOomph, but anyone involved in social media marketing can benefit from its insights.
13. Tweepi
Have you ever wondered when robots will take over social media marketing? That day is probably still in the distant future, but Tweepi lets you take advantage of AI to do your job.
To start, you'll give Tweepi access to your history and followers list. The artificial intelligence algorithm then finds related followers and connections that can best help you grow.
It claims that its tool can help you grow up to 100 new followers per day.
Who should use it?
Social media managers looking to grow their Twitter accounts, especially those starting without many followers to begin with.
It works great especially for those people interested in letting technology make their job a little easier and faster.
14. HashTracking
Whether you want to do research on a current topic or track a future event, Hash Tracking is your tool to do it.
If you're going to an upcoming conference, you can enter that hashtag and Hash Tracking will start following the conversation once it starts up.
You can also run custom reports on hashtags like "networking."
With the data reports you can see who is using that tag, total tweet impressions and reach, total tweets and a complete transcript of all tweets.
Who should use it?
This is another great tool for the marketing professional who wants to gather information in tweets and links from the social web on a particular topic.
If you want to know who the influencers in that topic are, and the reach for that topic, Hash Tracking is for you.
The insights you glean from the tool might lead you to plan where you will focus your social campaigns.
15. Visage
Visage lets you create visually stunning images in just a few clicks. It's a fast and easy way to start adding visual content to your social media marketing strategy.
Who should use it?
Any social media manager, especially those looking to give an extra boost to their campaigns by experimenting with a new form of media.
16. TowerData
You have an email list. You have a social media following. But what can you do with both of those pieces together?
Enter TowerData, formerly known as Rapleaf.
TowerData gives you useful social profile information about your email newsletter list. Drop in a text file into their system and out they spit the demographics of your list.
Who should use it?
TowerData is perfect for the email newsletter marketer who wants to get the most out of his or her list.
Find out what people like and then create unique offers based upon that data. You can make recommendations to a segmented email list, thus driving up your conversion rate.
17. Oktopost
I'm going to finish up this article with something for B2B readers. If you've been wondering how to use social media platforms to sell products to other businesses, Oktopost is your answer.
With it, you can set up a successful social media profile and share content that other companies will find relevant—without coming across as salesy or out-of-touch.
Who should use it?
B2B sales and marketing professionals who want to start using social media to help further their brands and get more sales.
Conclusion
The first step in any social media marketing plan is to identify which social sites you are going to concentrate on.
As you keep going, it's critical to track your performance across those sites as your campaign proceeds.
If you're not tracking, how can you know whether your campaign is working or not? If you do know, you can tweak to make it work better.
With those adjustments, you can deliver results that will make you and your clients happy.
Which social media tools do you use that I didn't mention?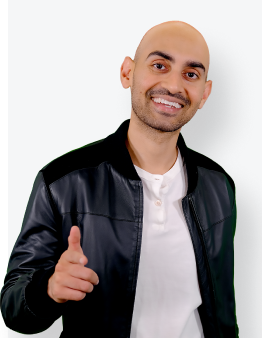 See How My Agency Can Drive More Traffic to Your Website
SEO - unlock more SEO traffic. See real results.
Content Marketing - our team creates epic content that will get shared, get links, and attract traffic.
Paid Media - effective paid strategies with clear ROI.
Are You Using Google Ads? Try Our FREE Ads Grader!
Stop wasting money and unlock the hidden potential of your advertising.
Discover the power of intentional advertising.
Reach your ideal target audience.
Maximize ad spend efficiency.