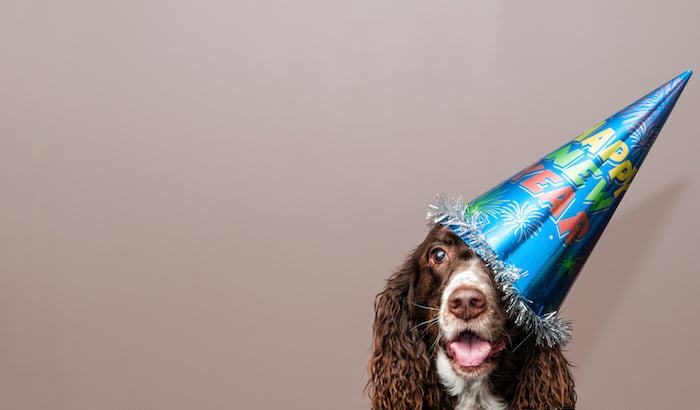 Want to make this year your best ever? Make that commitment, follow the advice I'm about to share and it'll happen!
According to HubSpot, B2B brands that blog generate an average of 67% more leads than brands that don't blog and most of them want more traffic.
Growing your blog traffic isn't rocket science. If it were that hard, then how do so many blog article websites generate 500,000 – 1,000,000 visitors per day?
It's true that click through traffic like that doesn't pop up overnight. It takes consistent effort over a sustained period of time dripping on your target audience.
You might have a lot of "good" reasons why your blog isn't generating 20,000 visitors each month. And, to be fair, blogging is hard work. But so is every type of business model, whether online or offline.
In this article, I'll show you how to drive 20,000 visitors to your blog in 90 days, using strategies and tactics I use right here on my own blog.
In the month of March 2014, NeilPatel.com generated 20,543 visitors. I didn't use any super-secret technique and I didn't spend tons of money on social media or search engine ads. What really helped me was a "mindset shift."
I realized that not all types of blog content will drive traffic to a site. If you truly want to see changes in your blog, you need to create the right kind of content for your target audience. You'll learn how I create the kind of content that people want to read, share, and link to in this post.
If you consistently implement these techniques for three months without giving up, you'll generate more qualified visitors to your blog – likely, 20,000 or more.
But, you have to be consistent. I know I mention that on this blog over and over, but that's because it really is the key to blogging success.
82% of companies that blog daily acquire customers easily via their media site. Those who neglect blogging, or do it sporadically, will always struggle to get more clients.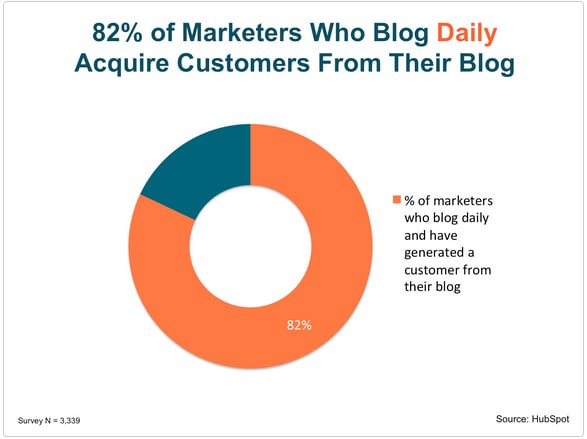 Remember that driving thousands of visitors to your blog isn't the ultimate goal. It's only a means to achieving the goal that you've set for your business.
To have the best year ever, there are certain vital goals that must be achieved. Blogging can help you reach them, if you go about it the right way.
Let's get started with the 4 tactics that you can implement today: 
1. Get published on magazine sites.
I know you're thinking "I'm just a blogger!" – right?
Why should you bother writing for popular online magazines like WebMD, Inc, Forbes and the like?
Well, there's a huge demand for good writers. Reaching outside the confines of your own blog post can bring powerful rewards. Guest post avenues are a wise way to grow your audience back to your blog content.
It's time to pitch your topic ideas to online magazine editors.
You don't have to be an experienced journalist to write for magazines. You're already qualified.
I advise you to focus specifically on those entities with a strong online presence. Just look at the change in average daily media consumption — you'll agree with me that the internet is a strong force.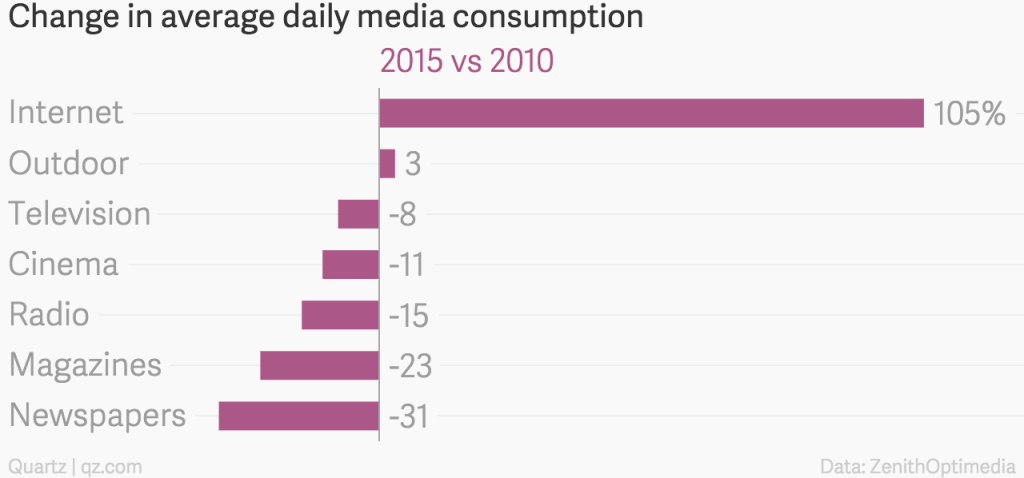 If you're a business entrepreneur, getting published on Entrepreneur.com might generate a more targeted audience to your blog, since it's relevant to business. A general interest newspaper or magazine site wouldn't be a good fit for you.
Moreover, online readership for most magazines has surpassed the offline readership. Forbes digital audience surpassed 68 million in 2015, as compared to only 6.3 million print (offline) audience members.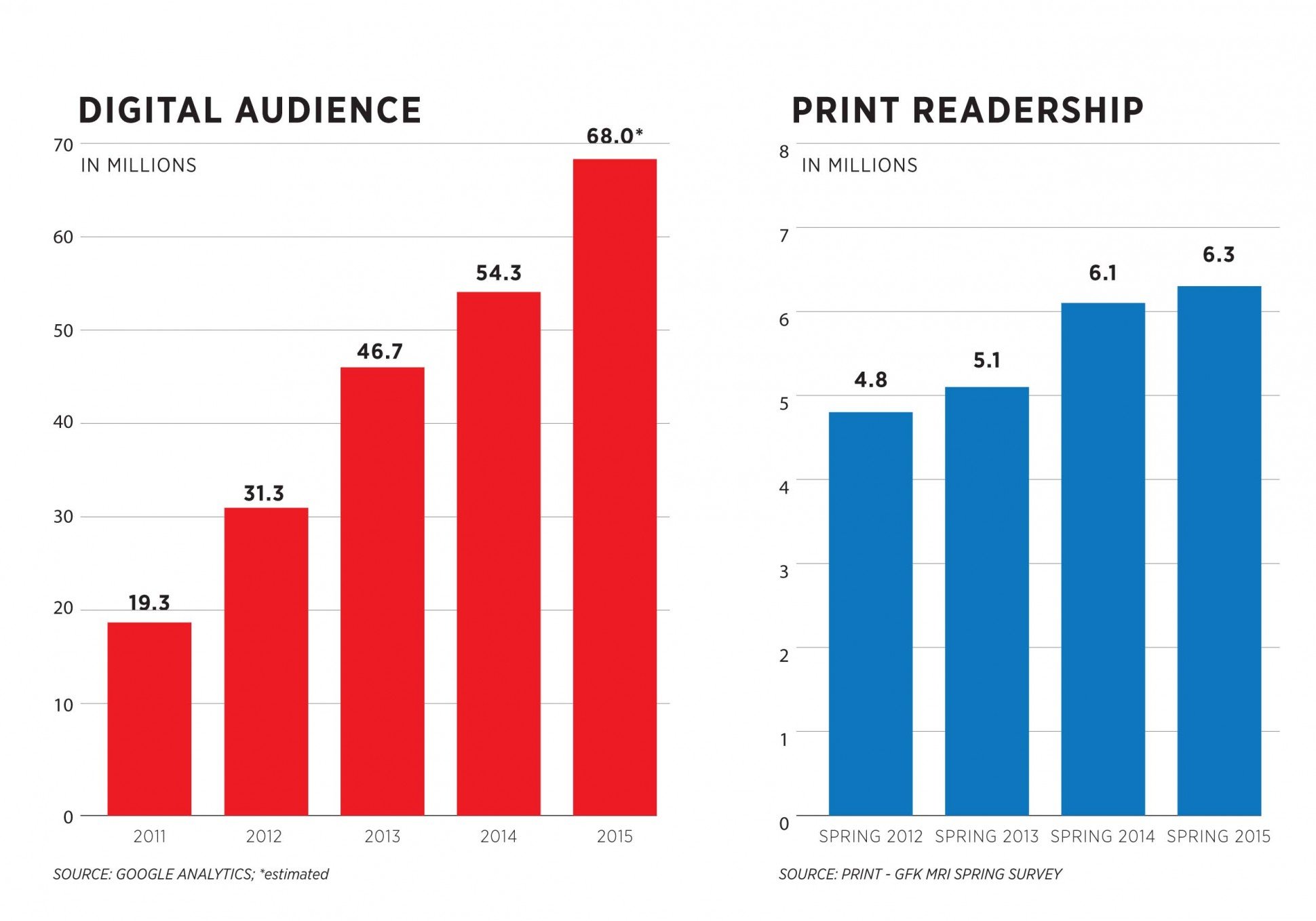 Imagine how many visitors you'll drive to your blog in 90 days if you get published by Forbes, Entrepreneur, or any other site that's as popular. Millions of people subscribe to online magazines and many of those people never miss an issue.
Lots of magazines out there have built a loyal target audience. They want to be at the top of their games.  You can capitalize on this ready-made audience and direct many of those dedicated readers to your own site, while simultaneously building your own authority in the process.
Take a look at the UK newspapers' print and web audience. At a glance, you'll notice that the web audience has grown exponentially, surpassing that of print.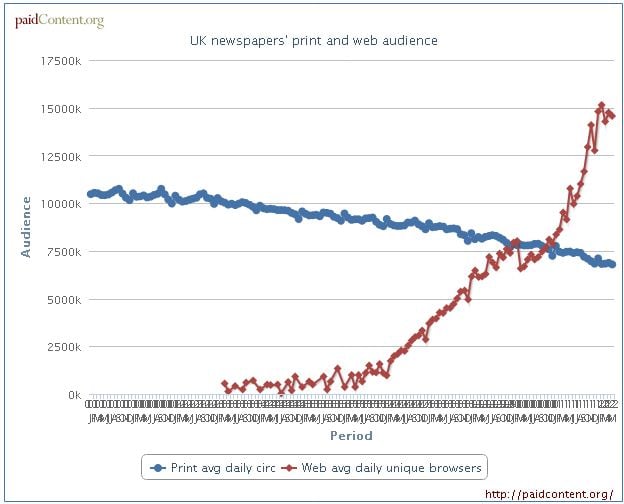 I enjoy reading online essays and articles on various topics, especially when they're well-written and relatable. I know I'm not the only one.
That's exactly what you must do when you write for online magazines. Choose topics that'll engross your readers, so that your piece will make an impact and stay with them after reading it.
One of the best techniques for engaging online magazine readers is storytelling. You need to tell (sometimes personal) stories that resonate with your audience.
If you don't consider yourself to be a good storyteller, that'll make it harder to create epic content for your readers. But you don't have to write about yourself. Instead, look for the narrative story lurking inside your topic.
Stories aren't just for fiction, by the way – they also improve nonfiction articles.
According to Ashley C. Ford, an essayist and BuzzFeed staff writer,
Writing nonfiction is not about telling your story. It's about telling worthy and interesting stories about the human circumstance using real life examples.
You can write a magazine article by following the same approach you'd take to writing blog posts. I'm talking about in-depth, high-value blog posts – not the generic ones that no one reads.
When it comes to writing for online magazine publications, a strategic approach is best. Don't rush into the experience with half-baked ideas. As Joel Barker says,
Speed is only useful if you're running in the right direction.
Often times, you don't need to come up with a completely new topic. All you have to do is look for a hook or a creative idea that lets you bridge the gap between your "big idea" (or your main message) and "what people already know."
That's why thorough research is needed. You can research your topic on social networking sites (e.g., LinkedIn, Twitter, Facebook), which will also help you find an approach that's likely to engage readers through various search engine and social media results.
It's estimated that nearly 9 out of 10 journalists use blogs for online research. And 96% of journalists cited corporate websites as a source of online research information.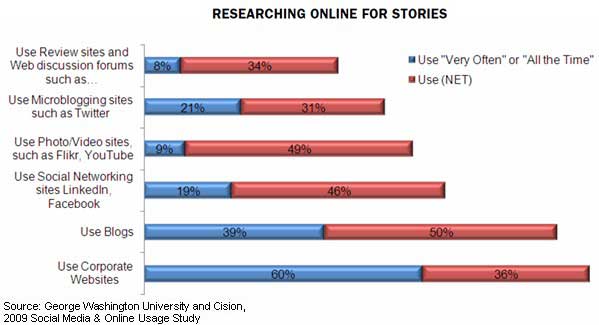 If you're a content marketer, you know that great content markets itself. When you take the time to understand your audience and create relevant, high-value content for them, the result is more traffic to your blog.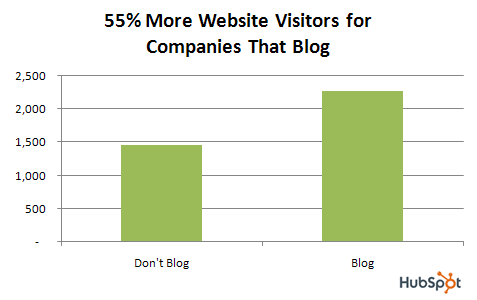 When you're writing for online magazine publications, you need to approach it with your content marketing mindset.
In other words, your ultimate focus is to create useful content that people will read, feel excited about and willingly share with others on social media.
Many freelance writers and journalists are making a living writing for online magazine publications. As an example, Carol Tice, founder of FreelanceWritersDen.com, earns a 6-figure income writing for online magazines.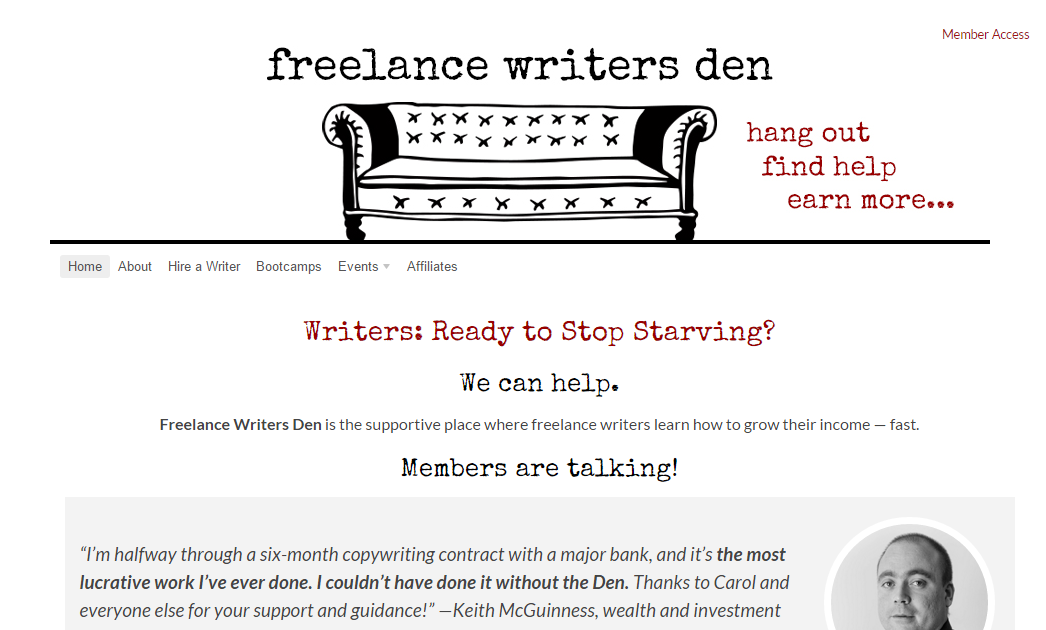 She also generates thousands of visitors from her articles on Forbes, Entrepreneur, Copyblogger and more.
In 2012, Chris Brogan was privileged to write the cover story for SUCCESS Magazine, where he interviewed Richard Branson.
As a result of that, he gained extra traction, enhanced his brand image and attracted more visitors to his blog.
One of the challenges people face is knowing how to pitch a story to a magazine or newspaper. Journalism Professor Jennifer Kahn of the University of Stanford shares the science of the successful magazine pitch.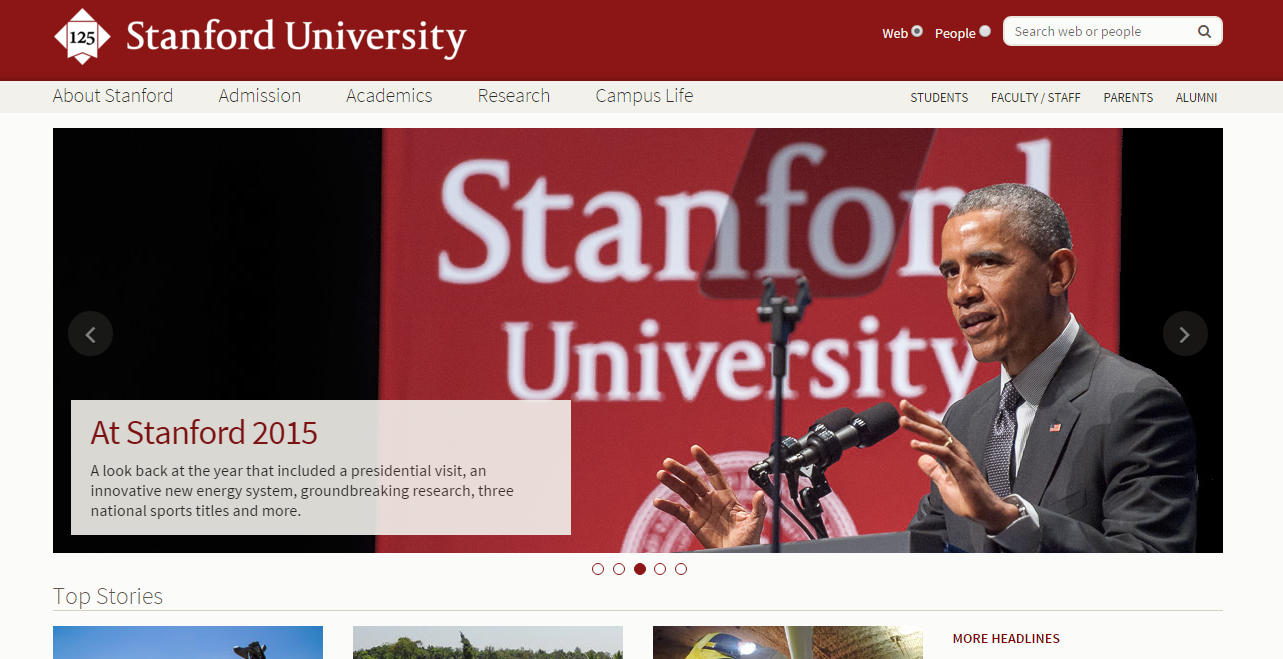 According to Kahn,
The purpose of a magazine article is to draw the reader in and unravel the story bit by bit.
She further said that,
A magazine article is like a strip tease, whereas a newspaper article is more like being flashed on the subway.
Here are some of her tips:
i).   Do lots of research before you pitch: A magazine article is unique, because the audience that you're writing for is usually motivated. So, spend adequate time researching your story before you pitch. This isn't your basic blog article.
Kahn says she spends up to 10 hours on research and phone calls before she pitches a magazine story.
While you're researching your story, write down ideas as they occur to you. Make them into a checklist – you'll need these ideas when writing.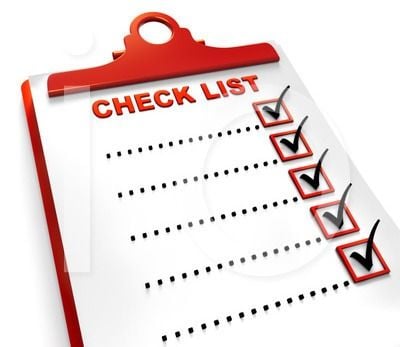 ii).   Find email address formats on the ad pages: You need to connect with the right editor. Not all online publications publicly display the editor's email address. It's your responsibility to do the extra work.
To get started, you could look at the website's "About us" or "Advertising" sections. If you fail to find the correct email address there, follow the editor on Twitter or visit their personal website/blog if they have one.
Better yet, fill out the contact form and request the editor's email address.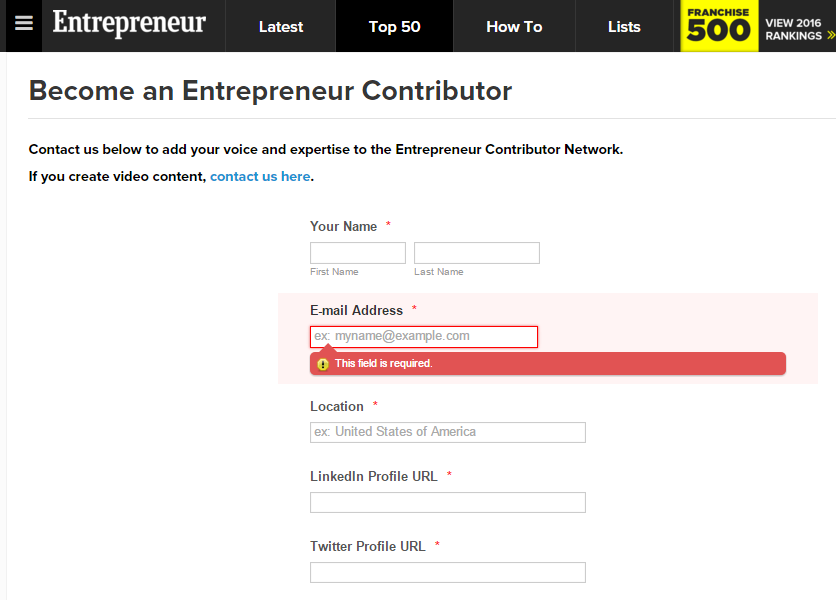 Become target-driven when pitching magazine editors. You want your emails to arrive in the right inbox. Otherwise, you'll be waiting in vain for a response that isn't going to come.
iii).  Send the editor a pre-pitch email: Before the main pitch (i.e., details of your story), send the editor a short email introducing yourself and letting them know you have a unique idea that their target audience will find interesting.
It doesn't have to be a million-dollar idea, but make sure it's relevant and targeted to the publication's readers.
This is especially necessary  if you've never met or communicated with the editor and want to make a good first impression.
All that you need to do is summarize the idea in two sentences and kindly ask the editor to respond if he/she would like a full pitch. A guest post pitch would follow a similar format.
iv).  You can pitch in one page (five paragraphs): Don't bore the editor with too many details. A typical magazine pitch should be a page or a page-and-a-half maximum.
Use the first paragraph of your pitch to describe the general topic.
More importantly, tailor your pitch to the publication. Don't create more work for the editor. Simply paste the pitch into the body of the email so that the editor can quickly glance through it.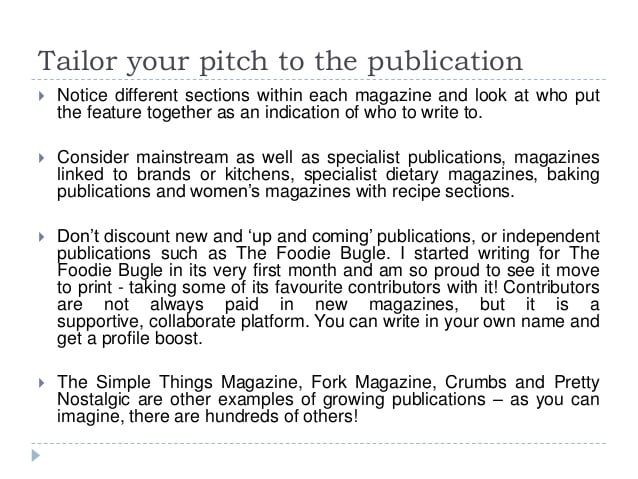 This works better. Don't try to attach it as a separate document – bloggers may not have issues with this, but magazine editors do. Your pitch should look similar to this: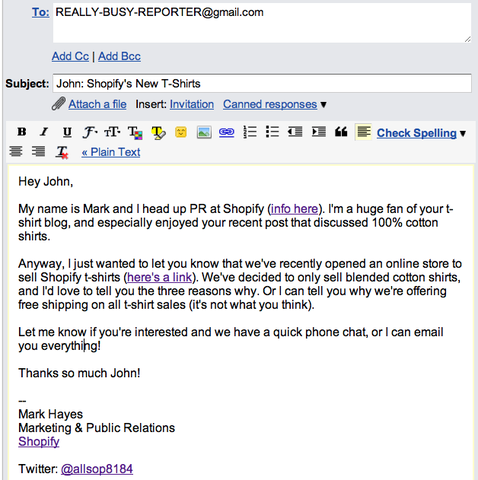 2. Get ranked for several long-tail keywords with in-depth content.
Long-tail keywords are not only responsible for generating organic traffic, but also convert search users into leads and customers from a search engine site.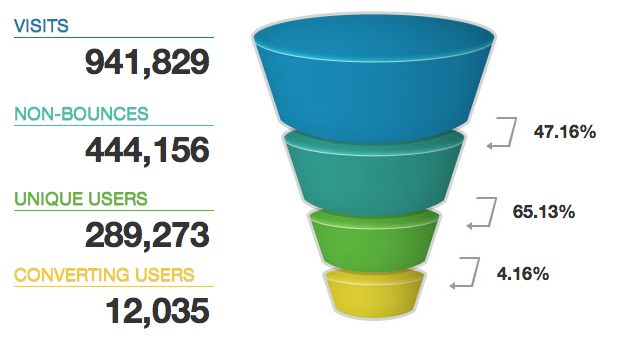 There is incredible value in taking advantage of long-tail SEO, since 70% of all search queries are connected to long-tail keywords.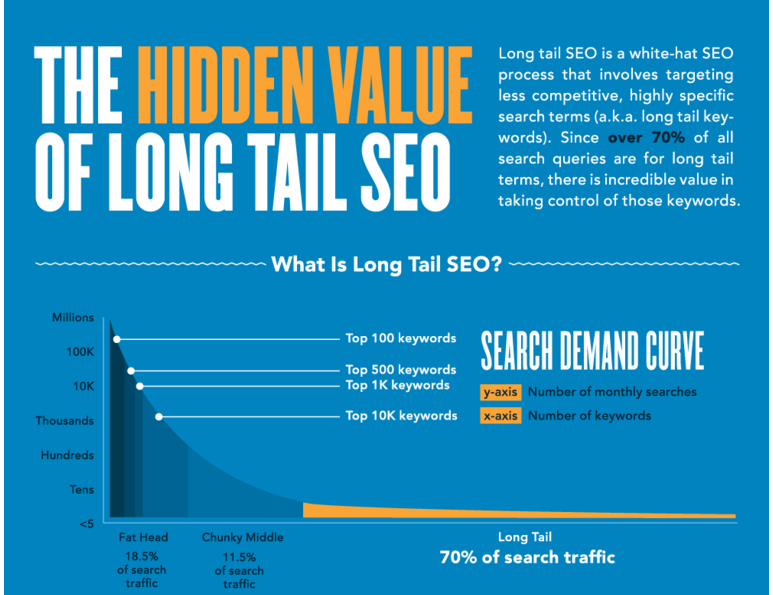 After Google rolled out the Panda, Penguin, and Hummingbird algorithm updates, it became clear that the focus of search is now on what users want, not on keywords that marketers want to rank for.
In the past, it was easy to pick any kind of keyword, create content around it and expect to drive targeted traffic via the search engine to a landing page. But that approach won't today.
The modern content marketing approach goes like this: You first identify the needs of your audience. Next, you find the exact keywords they're using to search for information that will help meet their needs and answer their questions.  Then, you write and deliver a powerful blog article that is on-point.
Long-tail keywords reveal the content marketing sweet spot – the intersection between what potential customers are typing into the search engine vs. what they really want. When you have what they really want, you will get the click through numbers you want.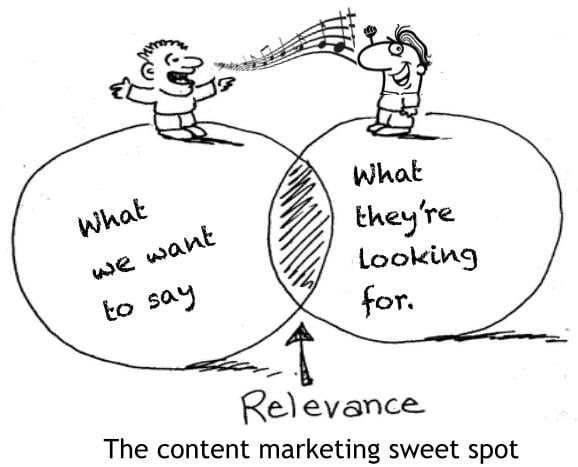 And that's where long-tail keywords come in. They're long-tail not only because they contain three or more words, but also because of their nature and the thought process behind them.
People who search for long-tail terms are motivated, and, with a little nudge, they'll buy your product or subscribe to your list.
Long-tail keywords drive the right kind of traffic. It doesn't matter how old your blog article is; if you embrace effective content marketing and target long-tail key phrases without trying to manipulate the search algorithm, you'll drive more visitors to your media site. A list post is a good example of blog content that can have positive search engine results.
By creating evergreen content and capitalizing on long-tail search terms, TechWyse grew its blog traffic by 200% in just 1 year.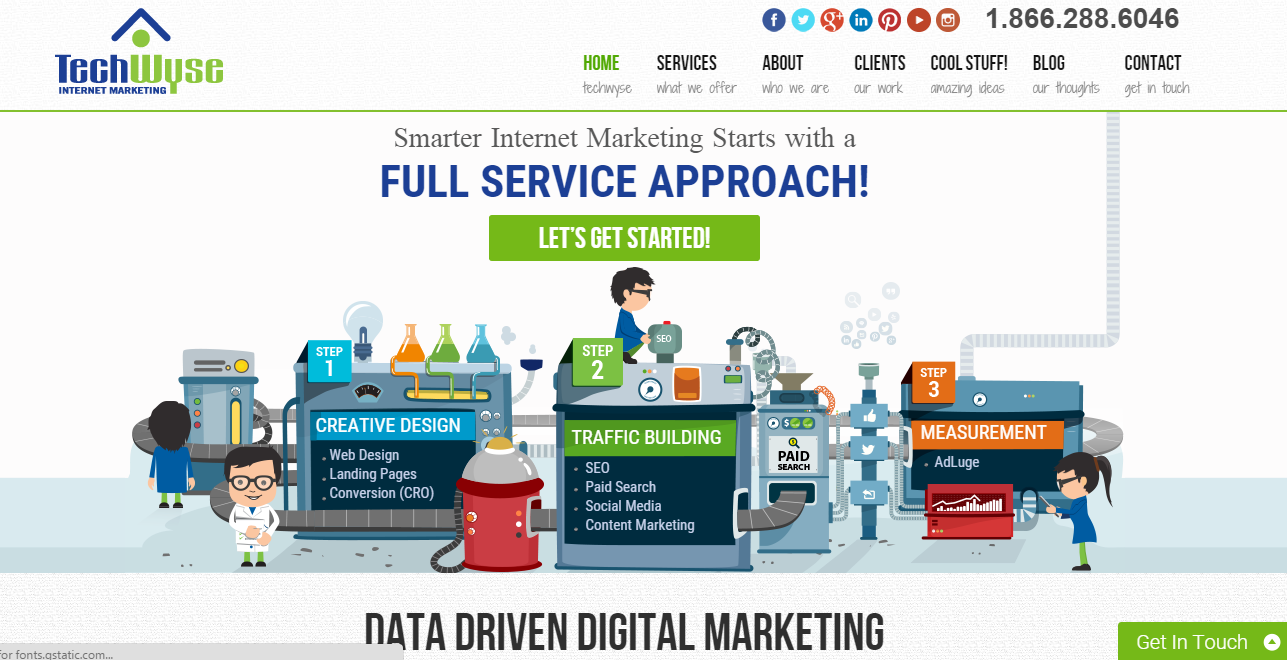 Alex Chris, founder of Digital Marketing Pro, shared advanced insights on how to increase blog traffic to 400,000 visitors per month.
He didn't use SEO the way so many people have been taught. In Chris' words,
You need a solid plan and a strategy that will differentiate your blog from the rest.
If you study the above two case studies closely, you'll notice some significant similarities. Neither marketer simply targeted long-tail keywords and expected to rank highly in Google's top 10.
Instead, they focused on creating evergreen content without ignoring long-tail search.
This is crucial, because if your focus is just on keywords, you'll miss out on satisfying your customers' needs with your blog article.
Don't miss out on valuable click through conversions because you ignored your target audience.
Old SEO was about keywords (head and long-tail), while the new SEO is about focusing on what users want (intent).  In other words, you focus on the purpose behind the keywords they input into the search engine.
There's something significant you need to know about long-tail SEO. What you're actually doing is helping search users find the right information and they'll thank you for it.
The benefits of long-tail keywords are enormous. Integrate them into your blog posts naturally.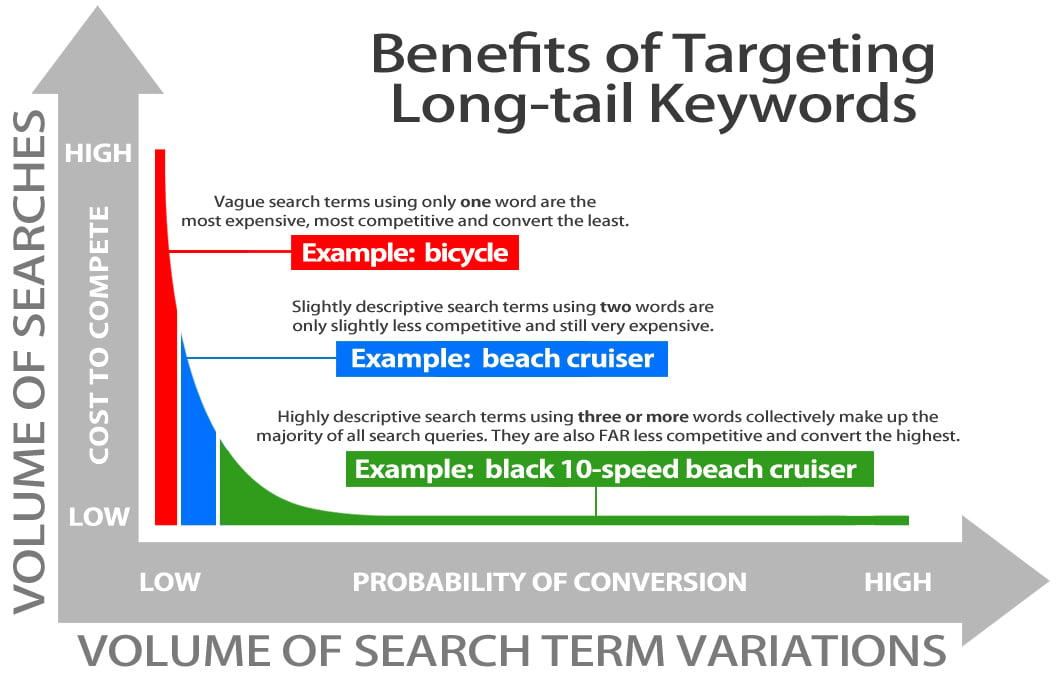 So what's the best way to rank highly for long-tail search terms?
Create in-depth content.
The word "in-depth" is overused these days. Many people think "in-depth" means simply "long-form article."
That's not completely true. It's possible to write a 3000+ word article but not make it in-depth.  A list post, for example, that is just a countdown with no value explanation does not help anyone, not your target audience and certainly not your search engine traffic.
There are a few marketers who understand what in-depth content truly looks like, and they've got staggering results to show for it.
Brian Dean is an example. The vast majority of his blog posts are both in-depth and long-form. Here's an example post on the State of Search Rankings.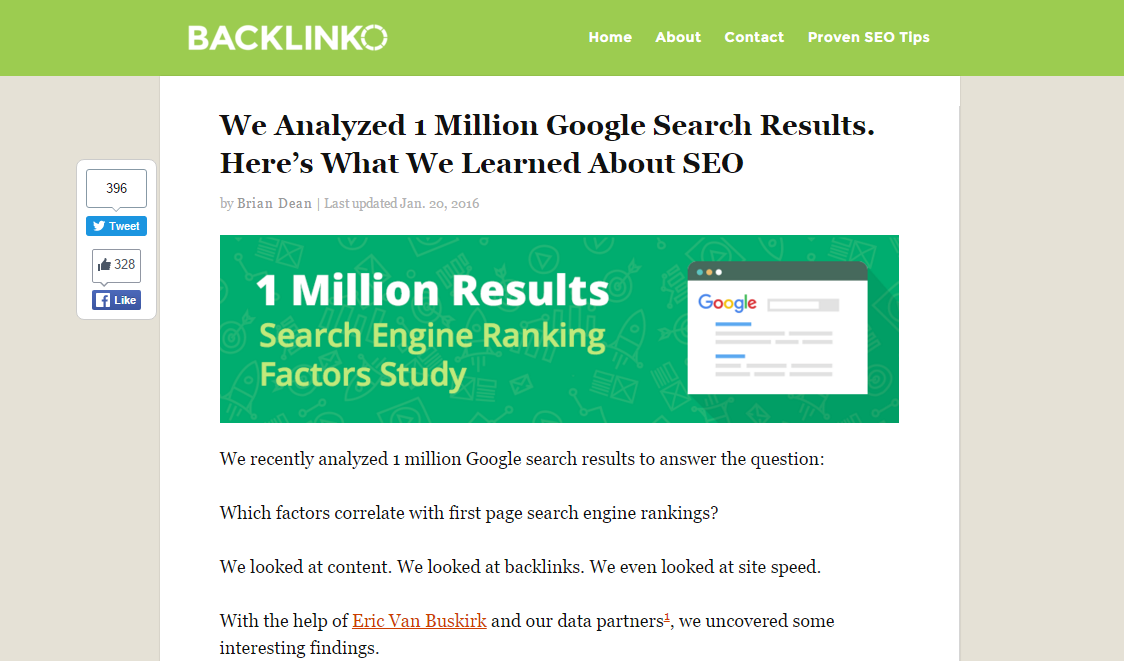 If I tell people to write content that converts, that's not in-depth. Most readers wouldn't know exactly how to do that.
So, I make it in-depth, simply by using a step-by-step approach.
I can break up that generic phrase that says, "write content that converts" into 6 steps, for example. Then I can explain each of the steps using plain language and visuals that help the reader understand each step.
When you do that, you'll start to rank for several long-tail keywords that you didn't primarily target when creating in-depth and evergreen content.
For example, I currently rank #2 in Google for the long-tail keyword "how to drive traffic to business blog," even though I didn't specifically target that keyword.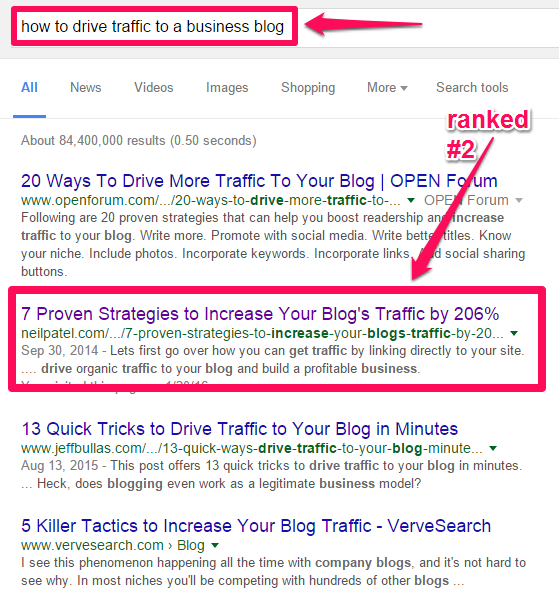 Long-tail keywords give you a serious advantage over your competition. When properly integrated into your blog posts, they can also help you drive more organic visitors to your media site.
To pinpoint the best long-tail keywords that your competitors haven't yet uncovered, I like to use a 2-step approach:
i).   First step: Get head keywords in Google AdWords' Keyword Planner. Just input your main keyword (e.g., social crm tool) into the search box. Then click "Get ideas" button: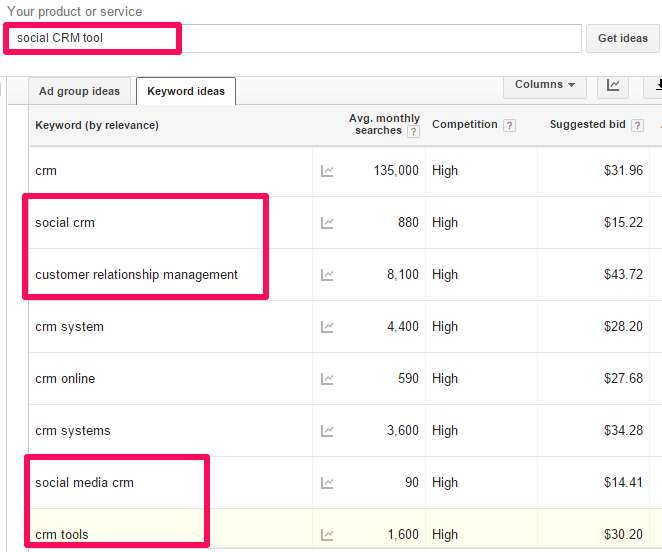 Now we have a few head keywords to work with in step two, namely:
social crm

customer relationship management

social media crm

crm tools
ii).   Second step: Go to KeywordTool.io and plug one of the head keywords from step one into the search box. Then click on the red search icon by the right side.
iii).   Step three: Analyze your results and select your best long-tail key phrases from the list.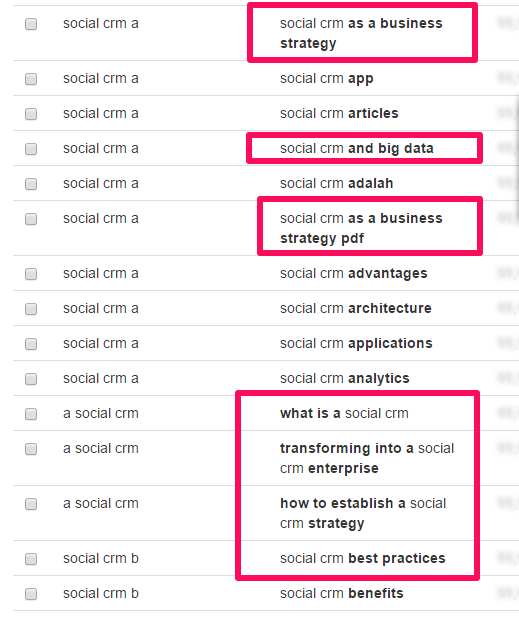 Note that if you target any of the keywords highlighted in red above, you'll probably rank highly in Google's first page results, because the competition right now is still low – about 7 results pages are actively targeting that keyword.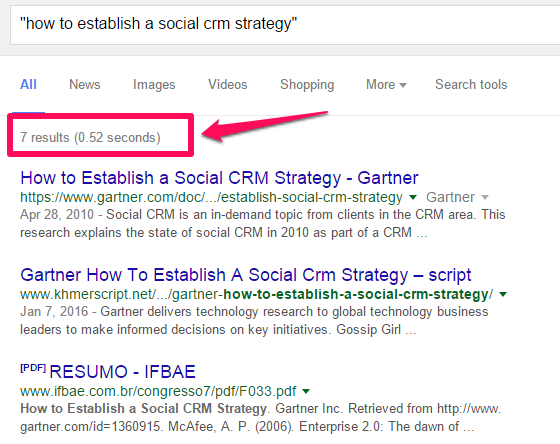 Google lists 10 organic results, so informative content pages are still needed by Google.
Beyond that, you'll rank for several other keywords that you didn't specifically target and your organic traffic will continually increase. Eventually, it will become a SEO pipeline where you draw leads and customers click through on landing pages from for your business.
3. Drive referral traffic through online partnerships.
It happens to everybody.
You started a blog and worked hard to create content. Then you discovered that your readers aren't referring others to your blog.
Build referral traffic sources and you'll surely drive more traffic.
When it comes to driving referral visitors to your blog, social is the new search. In other words, social media networks will power your relationships with people who have the capacity to amplify your content. Interestingly, social generates more referral traffic than search.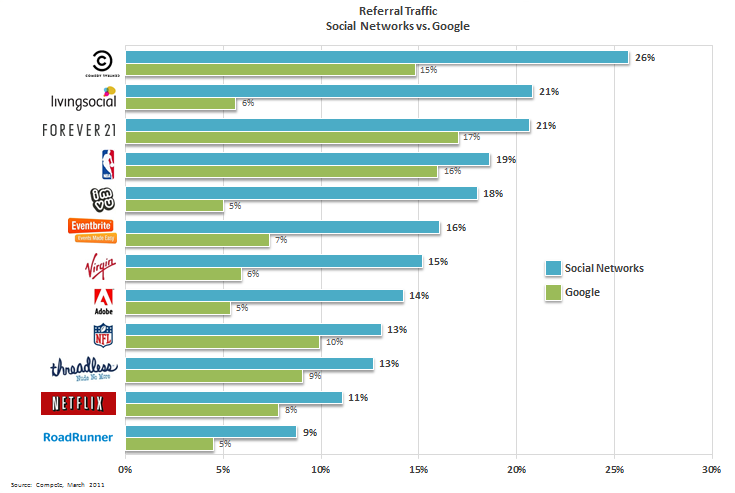 Activity on social media networks will pay off eventually. It doesn't matter that you didn't ask or beg with your followers to visit your blog. Over time, as you continue to provide a richer experience, they'll feel obliged to check out your business portal.
Social media is powerful. Google likes social signals. Google has stated clearly that social signals aren't part of its algorithm, but the side effects of social signals help Google made smarter decisions based on user behavior data.
Top media sites use social to drive referral traffic. In fact, Facebook is the number #1 social traffic source for news websites.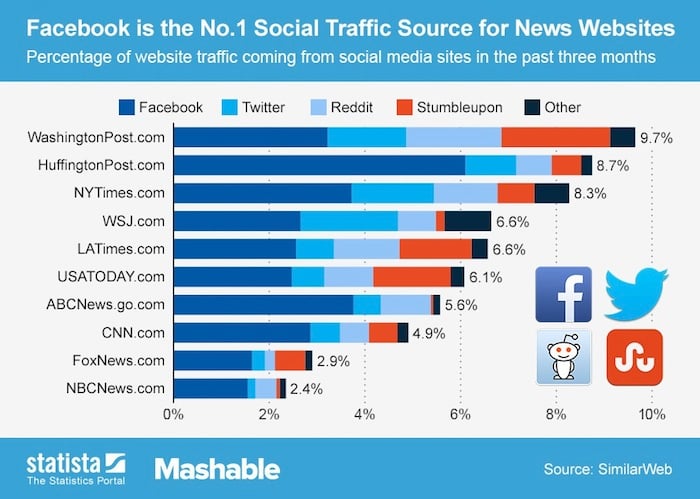 When I started out as a SEO consultant, the majority of my clients came through word of mouth.
Yes, I was generating organic traffic – potential clients who were motivated – but I still needed to tell them the benefits of my service and why they should work with me.
Referral traffic isn't like that. The truth is that when a potential customer/client is referred to you, it makes no difference how much your service/product is worth – the client will trust you.
They don't trust because they know you personally, but rather because someone they respect and hold in high esteem has referred them to you.
Online partnerships are the holy grail of networking. Imagine how far your business partnerships can go to satisfy the customers and ensure that the organizational goals are met.
In the same vein, online partnership takes advantage of relationships that you've established with others (e.g., bloggers, social media experts, online influencers, authors and writers).
Online partnership is about connecting with like-minded people in your industry for the purpose of helping each other achieve their goals.
So how do you establish online partnerships and use them to drive referral traffic to your blog in 90 days? Here are a few tips to get you started:
i).   Start from your connections: You could start with fellow bloggers who have accepted your guest posts in the past.
Better yet, if you have a close friend, begin the partnership from your existing connections and scale from there.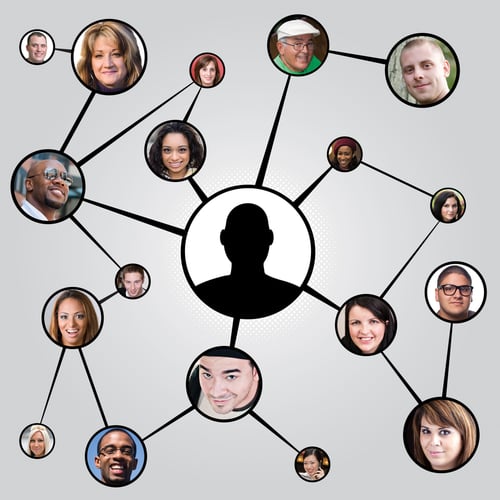 ii).  Join a mastermind group. This is an easy way to start connecting with like-minded business entrepreneurs and marketers.
You could ask around for a mastermind or start one yourself. It doesn't have to be one of those "Dot Com Lifestyle" masterminds. You know better than that.
A mastermind may be your missing link to driving 1,000+ visitors per week through word of mouth referrals on social networks.
You could simply connect with 3 – 5 friends and start a mastermind. As long as your individual goals and expectations are spelled out, you'll be fine.
Once you attract referral visitors from social media and email sources, or through word of mouth, you'll discover that it's actually easy to convert and delight them.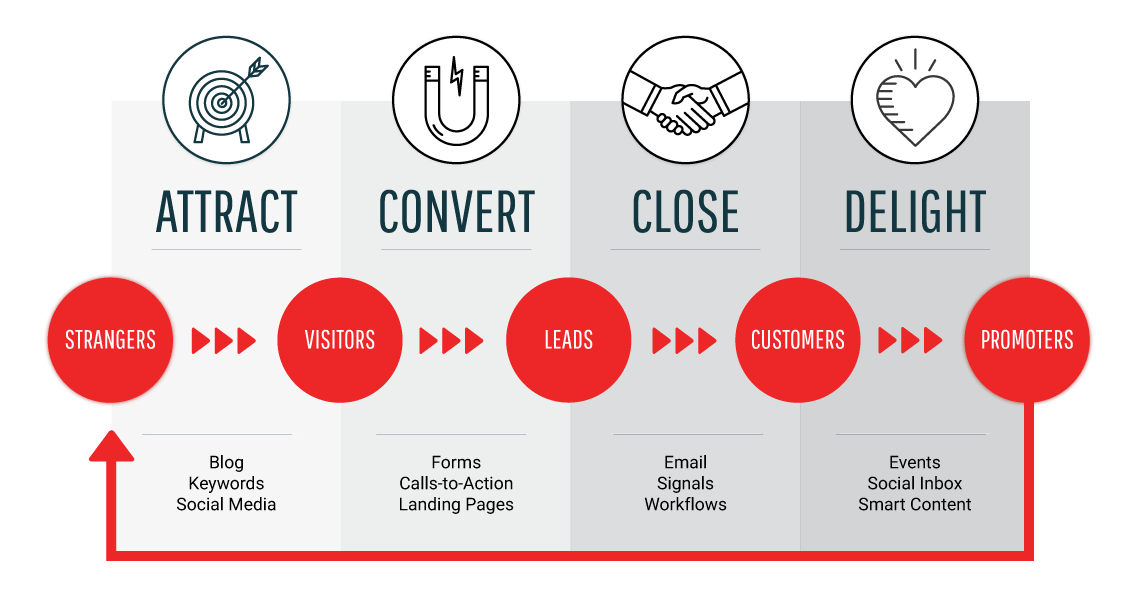 Mastermind groups are a powerful force to be reckoned with. People like John Lee Dumas, Pat Flynn, Glen Allsopp, and many proficient bloggers have benefitted from masterminds, especially when they were growing their blog's audience.
Mastermind group members can tell others (e.g., fans, readers, customers, networks) about your new blog and/or convince them to join your course.
Masterminds not only contribute to your blog's traffic, but can also make you money directly. As an example, Leigh Peele went from making $20 to $4,000 per month from her blog after joining Blog Mastermind.
iii).   Identify your partners' strengths and work with them to complement your business. That's the real purpose of an online partnership.
Whether you decide to join a mastermind group or connect with online partners through Facebook, Twitter, LinkedIn and others, always look out for ways to help the other person.
You may be good at content creation, but awful when it comes to search engine optimization. Your partner could handle that aspect, while you focus on what you're passionate about.
All in all, online partnerships usually strengthen and reveal the greatest potential in each partner. The online partnership that I'm referring to doesn't have to be one where two or more people come together to run a business.
Instead, I'm talking about establishing a channel of communication with other business owners, bloggers, marketers and more, for the sole purpose of helping each other grow their own business – not to mention drive traffic to their blogs and build a target audience.
4. Use Guest-o-graphic strategy to drive targeted traffic
Blogging is more than writing blog posts. Way more.
If you're just getting started as a blogger, it's good to begin by creating blog posts and building your audience.
But as time goes by, you'll realize your readers aren't asking for more content, but more useful information.
This means that you should start creating media-type content. You have to produce a variety of content and become consistent at it – even if you didn't see the initial boost in traffic.
According to Content Marketing Benchmark 2013, creating and managing content is a challenge for most brands. Worse still, 45% of B2B marketers struggle to produce a sufficient variety of blog article content. And 78% of marketers say their biggest challenge is "creating original content."
This may because they don't have the time or don't have the talent to do it.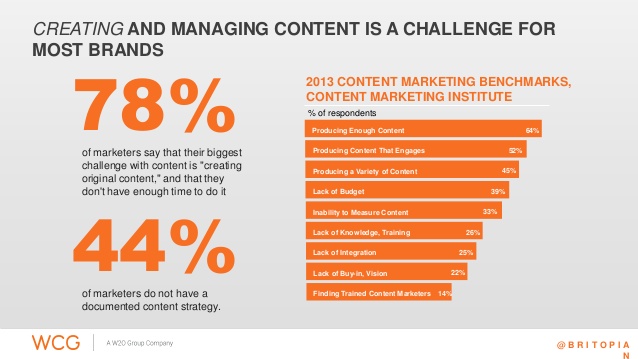 To save yourself the hassle of creating endless blog posts that nobody reads, it's time to embrace a new content marketing technique that produces dramatic results.
That technique is popularly referred to as "Guest-o-graphic."
The same guy who invented the skyscraper technique coined that term – Brian Dean, founder of Backlinko.com.
Guest-o-graphic can be summarized using this formula:
Guest article intro + infographic = online visibility, backlinks, etc.
All you have to do is create a valuable and professional looking infographic on a hot topic. Then reach out to sites, editors, authors and content marketers whose audience will benefit from your visual content.
One of the key reasons why infographics continue to drive traffic, backlinks and credibility for online business is because they're primarily visual.
Your prospects are visual beings. Data from Forrester CSO Insights 2012 found that 90% of information transmitted to the human brain is visual.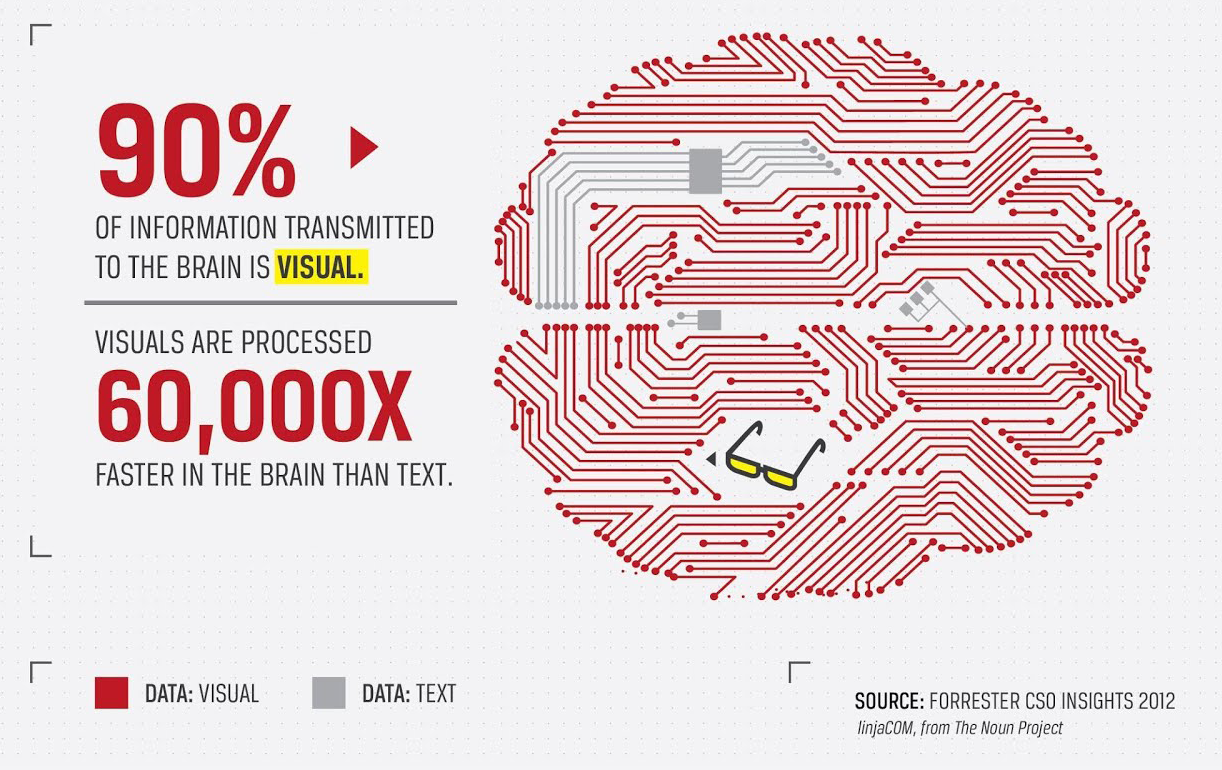 Back when I started releasing infographics, the results were incredible. In 2010, infographics contributed to the 2,512,596 visitors and 41,142 backlinks to  the KISSmetrics blog.
Even though I don't create & release infographics as often as I used to, they're still effective for me – especially when the topic is timely.
Brian makes it a lot easier. According to him, instead of creating an infographic and hoping that people will discover it, share it and link to it, you can promote it through email outreach to get click through conversions.
Perrin and David used the Guest-o-graphic technique to increase their blog traffic by 963%. They implemented the tips laid out by Brian and reaped the results. In the past, this same method increased Brian's traffic by 175%.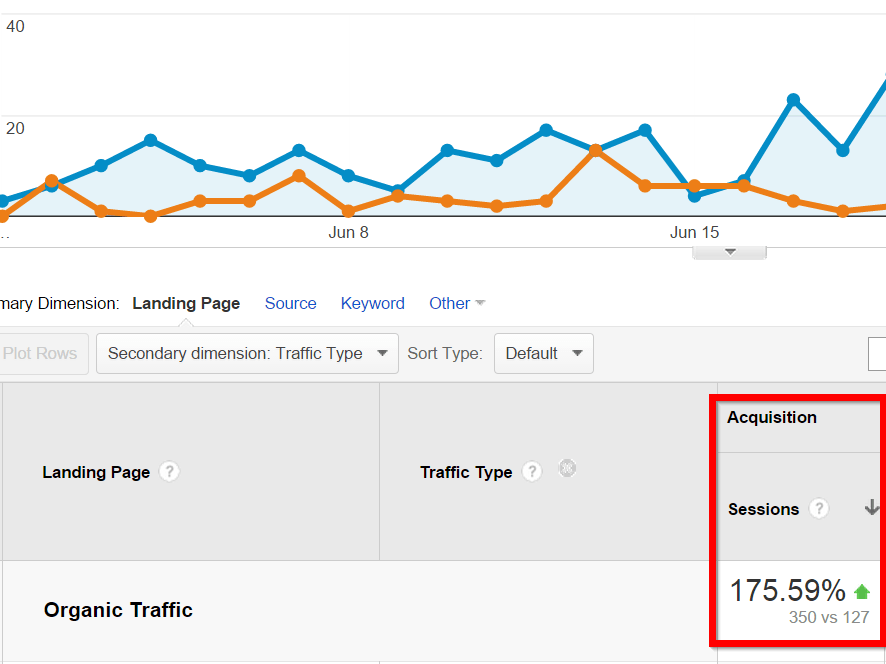 Let's briefly look at the simple steps to drive traffic through the Guest-o-graphic technique:
i).   Research your topic and create an infographic: This stage is critical, because it sets the tone for your entire outreach. Make an effort to design and publish a great looking infographic.
Despite all that you've heard, design really plays a key role in determining how far your infographic will go. Perrin's infographic is useful, timely, and well designed.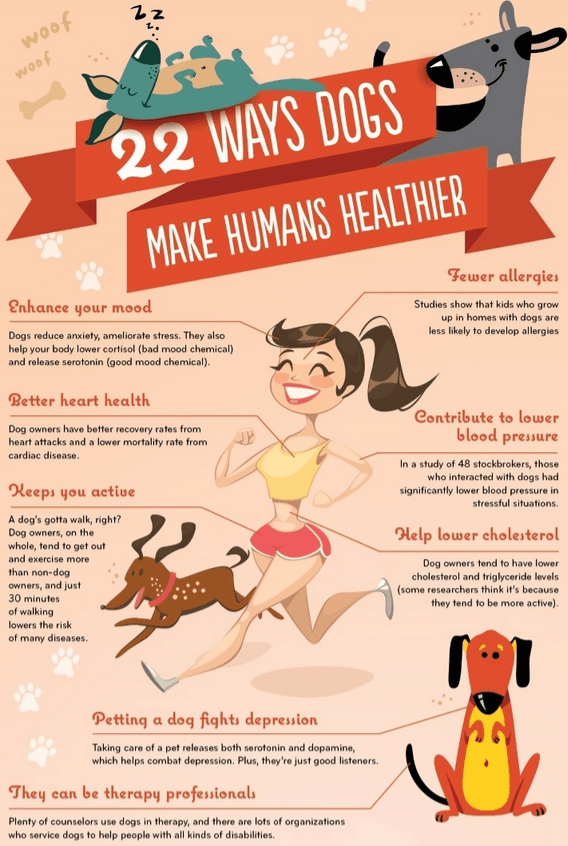 If your topic isn't interesting, people won't share it. Finding an infographic topic and a compelling angle will lead you to the next step:
Collect data from credible sources (e.g., blogs, online publications, books)

Create the infographic yourself using ready-made templates

Hire a professional infographic designer at

Dribbble

Outsource infographic creation to

Visual.ly
ii).   Connect with people: At this point, you need to find people who are interested in your infographic. You simply make a list of people (e.g., site owners, bloggers, content marketers) who will likely want to check out your infographic.
Let's assume that your infographic is about "becoming a vegetarian."
All you have to do is go to Google and search for sites and blogs that actively discuss the topic. You can use this search query:
"Your topic" + blogs
When I did, here's the result that I got:
iii).   Send a pre-pitch: Once you have generated a list of related blogs, it's time to pre-pitch. This is where most bloggers get it all wrong.
You've got to understand that when you're pitching a marketer or site owner who you've never met, you should ask for their permission.
The first email you'll send should look similar to this:
Dear [first name],

My name is [Your name here], and I'm the founder

of [your blog here]

I've just created an infographic on [put the topic here].

I'm sure that your audience will benefit from it.

Would you like to check it out?

I can send it over…

Thank you so much for the great work you're doing on your blog.

Regards.

[Your name here]
This is an example of a pre-pitch. When sending this type of email, you're making yourself known to the blogger. Don't include the page URL of your infographic, because you're asking for permission first.
iv).    Send the infographic: If you receive a positive response, the next step is to send the infographic. Make it short and be courteous.
Here's an example:
Hello [first name],

I'm truly excited to receive your feedback.

Here's the infographic

[paste the infographic URL here]

Let me know if you received it. And your opinion

will be appreciated, too.

Thank you [person's name].

[Your name]
v).    Follow-up: Depending on the situation, you may want to follow up later. If you haven't gotten a response, then send another brief email. And this time, make sure you pitch appropriately.
This email template works:
Hello [first name],

Thank you so much checking out my

infographic.

Did you enjoy it?

If you think that your audience would

like it, I can write an introduction (about 200-word article)

in order to make the page unique.

What do you say?

Thank you all the same.

[Your name]
Remember to link to your blog when sending the introductory article. That way, your link will be visible and you'll get both traffic and authority backlink.
These five steps will get you started on the right foot. There is nothing special or secretive about it – just do the work.
To increase your chances of success, you need to send lots of emails. That's where the hard work lies. In Perrin's case, he send 92 emails, and got 5 conversions. If your infographic is truly awesome like Perrin's you'll get feedback like this:

With the same method, BuzzStream helped take a local client to the top of organic listings. To learn more about the Guest-o-graphic method and how to drive traffic to your blog, see the resource below:
SEO Strategy Case Study: 963% More Organic Traffic
Conclusion
One thing is certain: Building a blog audience isn't an easy task. It requires hard work and creativity. But don't give up. If I did it, so can you!
Don't expect quick results. Set a target for 90 days – an ideal timeframe to learn, make mistakes and improve your efforts.
Now that you're armed with the right tools, case studies and tactics that will help you drive up to 20,000 visitors to your blog, you're unstoppable. You don't have to implement all the techniques that I shared here – just pick one and run with it.
Often, when we're looking to increase blog traffic, we forget how important consistency is.
Yes, it's a good thing to always create useful, in-depth and long-form content, but if you're not consistent, the next Google wave might sweep away your search results.
To sustain your blog's traffic this year, you should write more often and promote your content as much as you can.
What's your #1 challenge that's stopped you from driving more visitors to your blog in the past?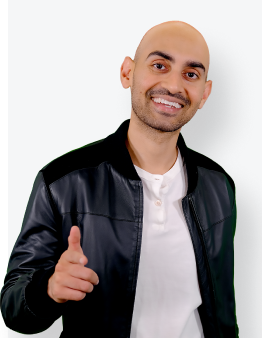 See How My Agency Can Drive More Traffic to Your Website
SEO - unlock more SEO traffic. See real results.
Content Marketing - our team creates epic content that will get shared, get links, and attract traffic.
Paid Media - effective paid strategies with clear ROI.
Are You Using Google Ads? Try Our FREE Ads Grader!
Stop wasting money and unlock the hidden potential of your advertising.
Discover the power of intentional advertising.
Reach your ideal target audience.
Maximize ad spend efficiency.