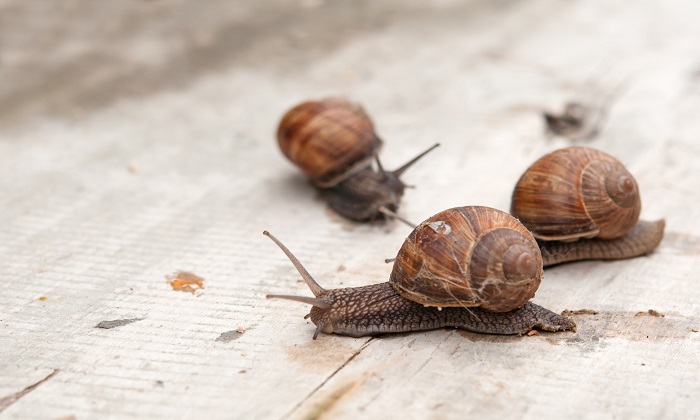 If you're not attracting leads to your business, sooner or later you're going to have a serious problem.
Quality leads are the lifeblood of every business, whether online or offline.
If you work in content marketing, you know that it's the quality of the lead that really matters. There are a number of tactics that you could employ to generate leads faster. But, if they're not targeted, high-quality leads, you'll have wasted time and money.
Remember that every lead generation campaign is powered by email marketing. In other words, no matter which of the lead generation strategies you choose, you'll always need an email autoresponder to capture the prospect's information, nurture the leads and turn them into customers. Your goal is to drive targeted visitors who are interested in your offer, through your funnel.
If you're a content marketing professional, struggling to position yourself online and to attract the right leads who'll respond positively to your offer, the step-by-step strategies below will help you succeed. 
Strategy #1:  Turn on the Circle of Leverage
It's been said, more than a thousand times, that the right content can drive leads for your business.
But, what if you spend all of your time and resources creating content that you believe in, but you're still not satisfied with the result? You may need some growth hacks to break out of this trap.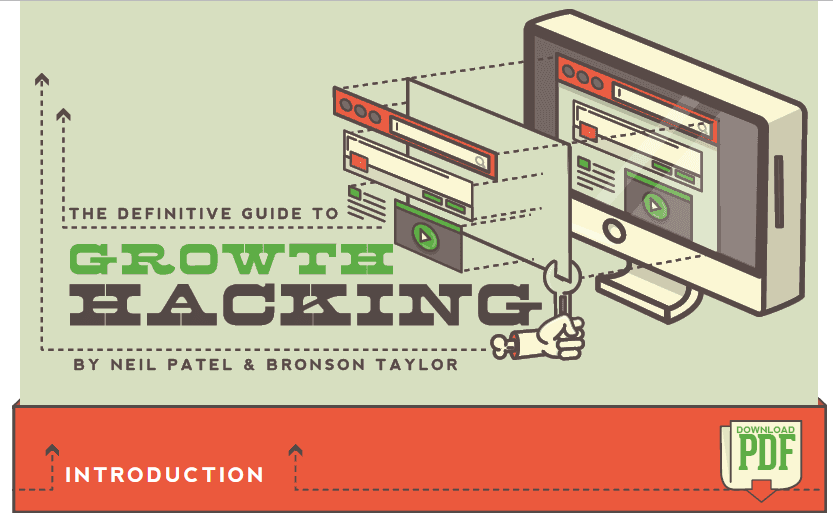 Most industry experts will advise you to "promote the content." That's not bad advice – but it doesn't necessarily go far enough. The real question is: how do you promote it to the right audience?
Have you ever found yourself in a situation where you can't get noticed? Maybe you attended a conference and during the one-on-one meetup, you did your very best to socialize and exchange contacts, but you felt like you were invisible.
If you ever experienced that, the best and simplest solution is to "turn on the circle of leverage." Many public speakers use it to get in front of a target audience and deliver their message. The same holds true when it comes to promoting your content–thus content marketing. 
In his classic book, The Power To Get In: Using the Circle of Leverage System to Get In Anyone's Door Faster and More Effectively, the author Michael Boylan deals with this frustrating scenario.
According to Boylan, "today, no other skill is as directly connected to your ability to earn a living as the skill of getting in to see the right people."
He suggests that instead of making contact with only one person associated with an organization or site, you should also connect with the people around him or her. The influencer is the key person with the strongest impact, but you also need an advocate and a friend who can inspire the influencer.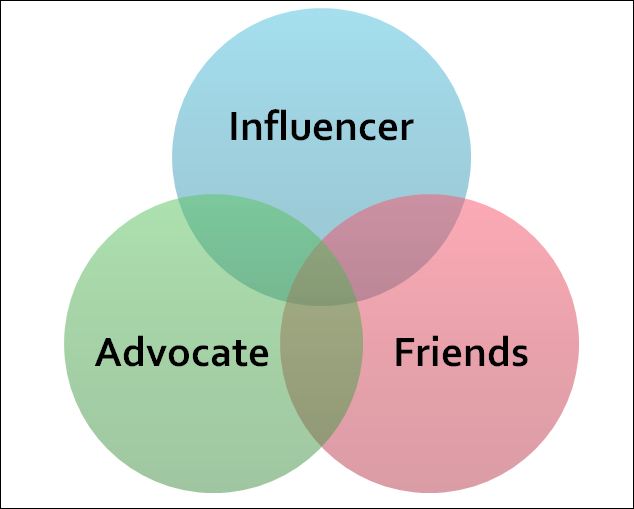 In the influencer effect model, different types of influencers have different responsibilities and areas of influence. Some of them drive topic content, some promote the creation of secondary content, and others influence media coverage.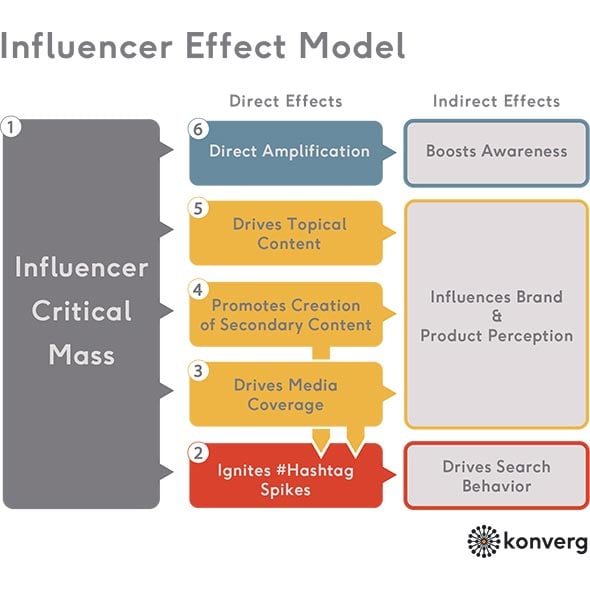 Essentially, media coverage is your final destination, because a single mention on Entrepreneur, for example, can boost your search engine traffic and send thousands of leads to your business. But, before that can happen, the content has to be created, engineered and promoted.
Let me show you how this can be applied. You already know that most authority sites are being managed and staffed by more than one person.
So, sites like KISSmetrics and Crazy Egg (which I co-founded with Hiten), Empire Flippers, My Wife Quit Her Job, Fizzle.co and more, all have more than one person working for them. Let's say that you want your guest post to be published on Empire Flippers – how would you go about it?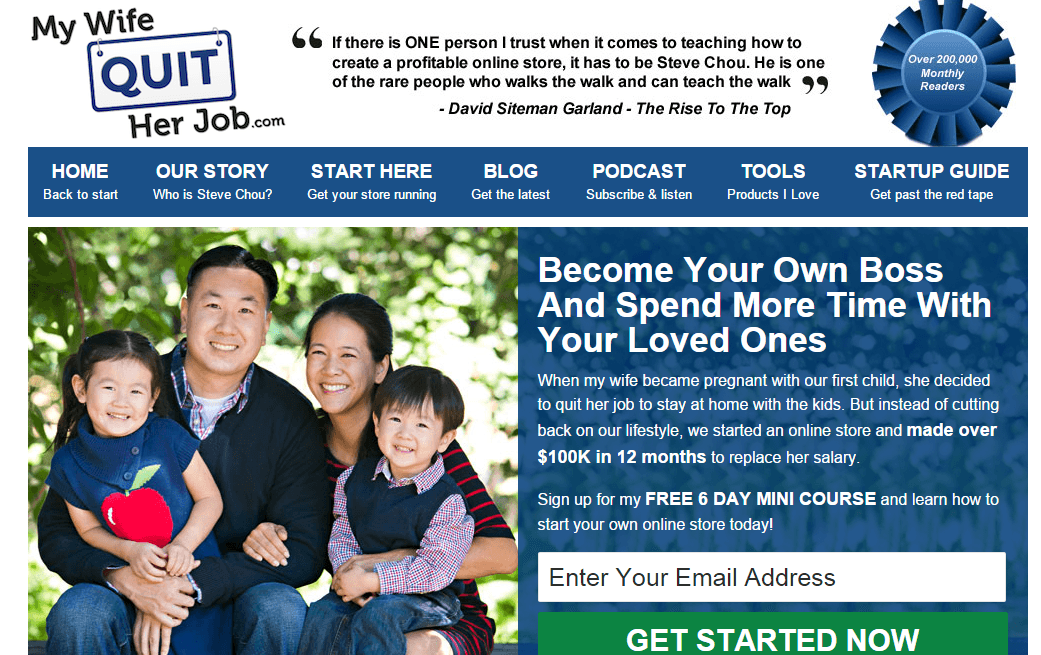 Well, you connect with the founders, if possible. Leave no stone unturned. Don't just connect with Justin Cooke and think that he'll make the sole decision to get you featured on Empire Flippers, an authority blog. You should connect with Joe Magnotti, too.

The key person in a platform or site that you'd like to leverage for traffic may not have people around him. If he or she does, though, pitching the folks around him can help your message gain more momentum.
Michael Hyatt, one of the top bloggers in the blogging niche, struggled with getting noticed in a noisy world, once upon a time. All that noise can make it hard for any message to land effectively.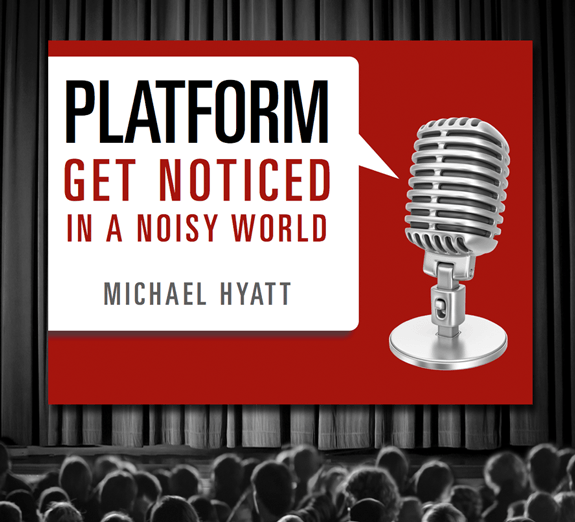 Facebook has over 2 billion active users. You might think that running a Facebook PPC ad is the ultimate way to get traction online.  But, trust me, if you don't know how to go about it, you'll lose money.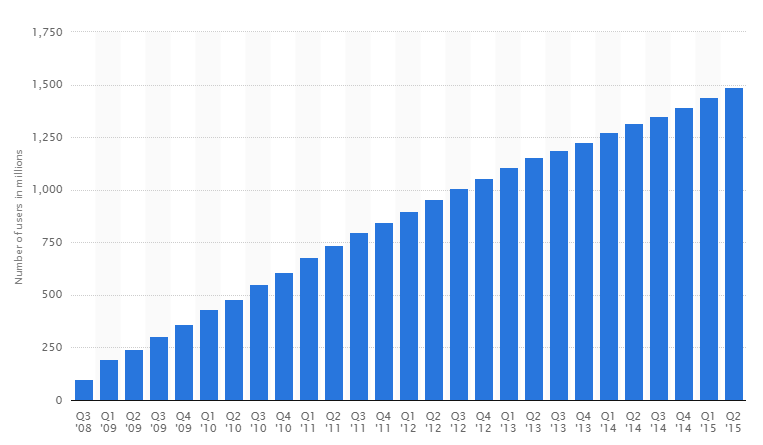 To "turn on the circle of leverage" means to identify an audience that's eager to hear from you. It also means building a platform – or tapping into a platform that already exists – where the audience has been nurtured to receive your message and offers.
Michael Hyatt went on to say that a flashy website by itself isn't a platform. The same is true of your Facebook page – it's only one among thousands. Before you set out to generate leads, take the time to research the right platform, as you gradually build yours.
For example, if you want to get active in LinkedIn groups and drive users to your site, you shouldn't join just any group. You first have to find the right group, find out what they discuss and figure out whether it aligns with your objective.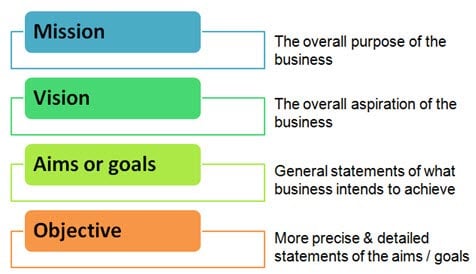 If you eventually drive these users to your site, will they join your list, become loyal fans or buy your products? Those are the key questions that you've got to answer.
So before you join any LinkedIn group to serve in your content marketing strategy, read its profile description and get to know who the managers are. Here's a typical digital marketing LinkedIn group with over 700,000 members.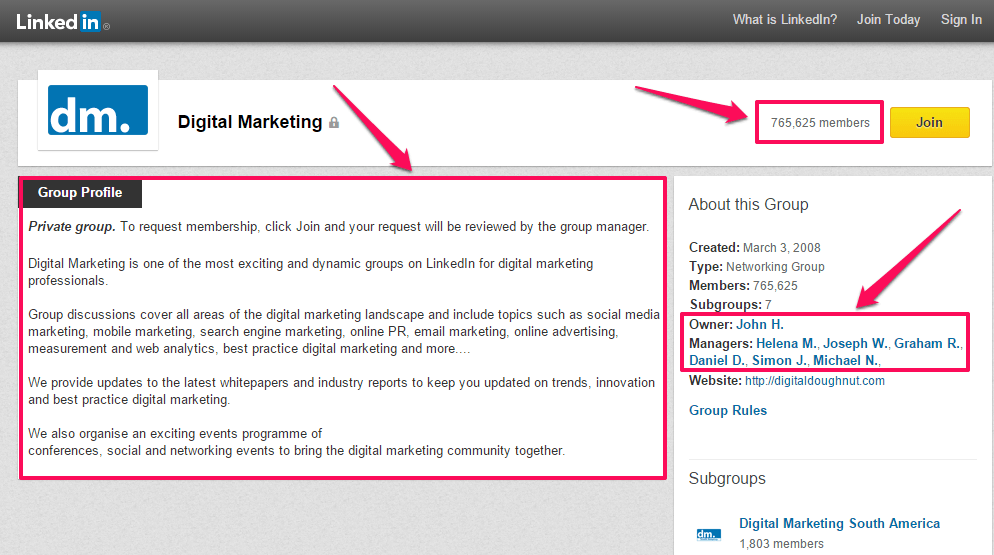 This digital marketing group's focus is too broad. It talks about social media marketing, mobile marketing, search engine optimization, online PR, email marketing and every other topic related to digital marketing, including web analytics.
I wouldn't join this group if I wanted a more focused audience. If you really want to establish authority in a niche, you have to be careful where you direct your efforts. So, instead, you may want to look for groups that are more focused, like the B2B marketing group below: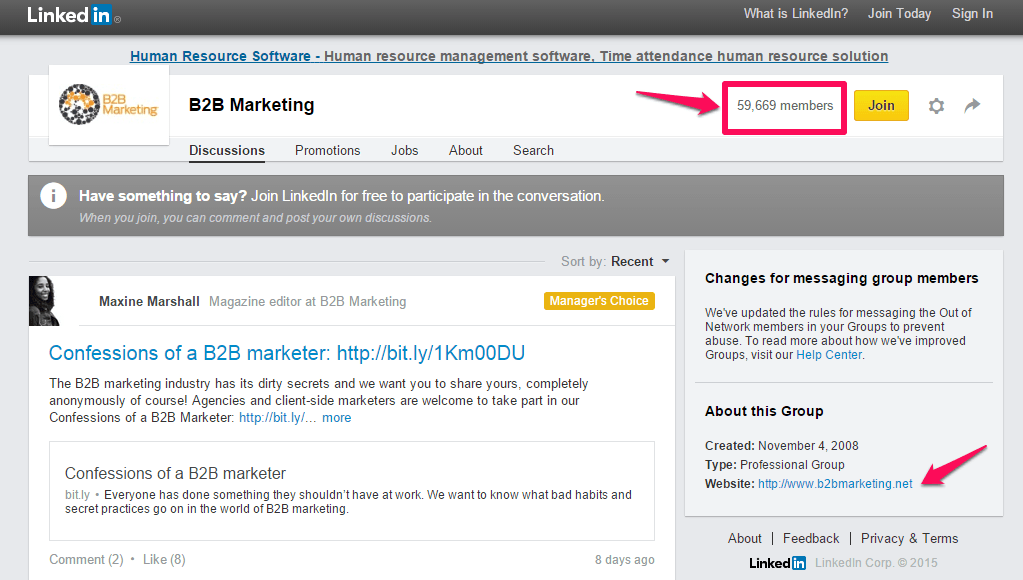 As you can see, this B2B marketing group is a professional group with 59,669 members and it's focused on a single subject: B2B marketing.
In short, look for opportunities to get in front of a target audience. That's the best way to hone your expertise and get people to click your helpful links. They'll visit your web page because the users are already primed to seek out your kind of content.
And, in case you're wondering, LinkedIn is a great place to start with this strategy. In fact, when it comes to using social media to drive leads, HubSpot's study found that LinkedIn is the most effective.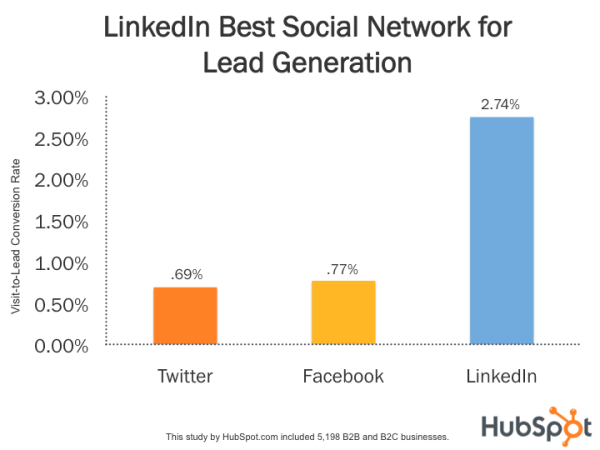 If you don't have much time to become an active member of groups like this, you could contact the group's owners and ask if they'll accept a display or text-link ad.
Content marketing may be free, but it's not always cheap. Sometimes, you might have to invest money to get what you want, especially if the audience members are highly targeted.
Don't go into content marketing without a well-thought-out strategy. I decided to contribute guest articles to Search Engine Journal, not (just) because I like the blog and its founders, but because the audience aligns nicely with my goals.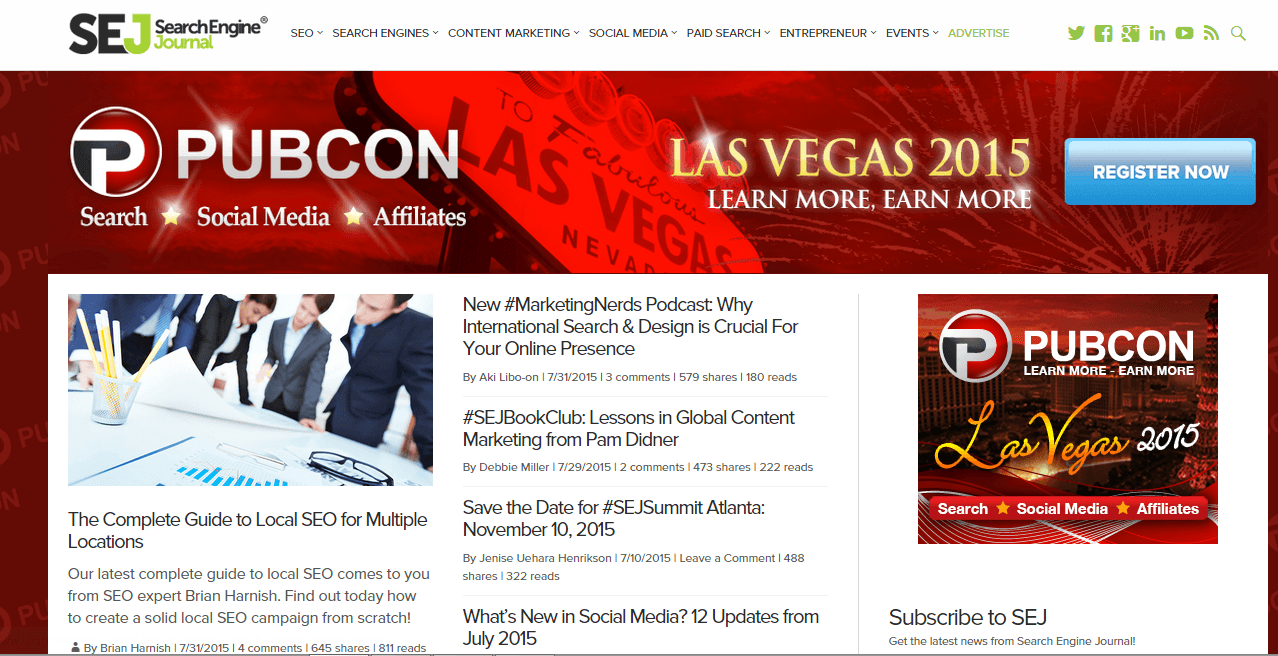 As a B2B content marketer, I'm not targeting just anyone. I want platforms and sites that attract business owners with marketing budgets.
Another way to turn on the circle of leverage and generate targeted leads is by looking for opportunities on YouTube. But, before you dive into creating content, find out what topics people are interested in.
If a particular video on YouTube has received thousands of views, then you know how hot the topic is. Of course, the number of people who subscribed to the channel tells you something, too.
Likewise, if the headline or topic of the video didn't resonate with the subscribers, they wouldn't pay much attention to it.
Let's cut to the chase and find out how to use YouTube to find hot topics in our niche. Follow these simple steps:
Step one: Go to YouTube.com. In the search box, type your main topic or keyword (e.g., "facebook marketing"). Click the search icon on the right: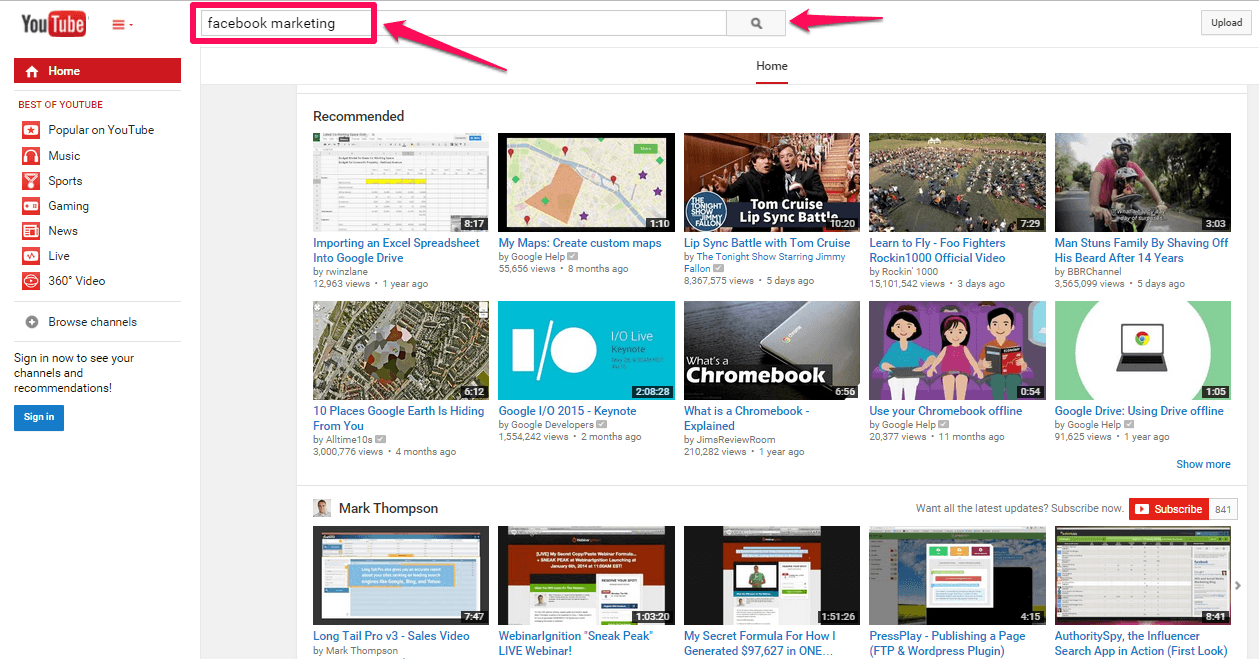 Step two: Check popularity. If a YouTube video has generated over 10,000 views, you should really study it.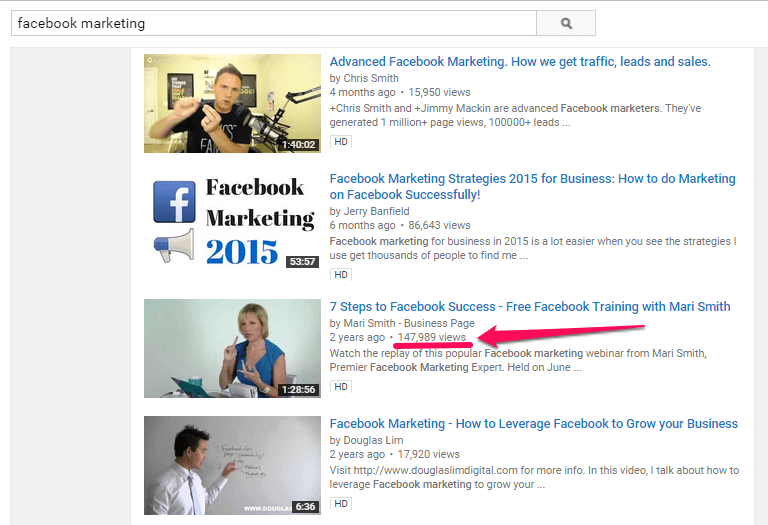 Step three: Analyze the topic and views. What was discussed in the video? How can you leverage that content to produce your own compelling content for your target audience?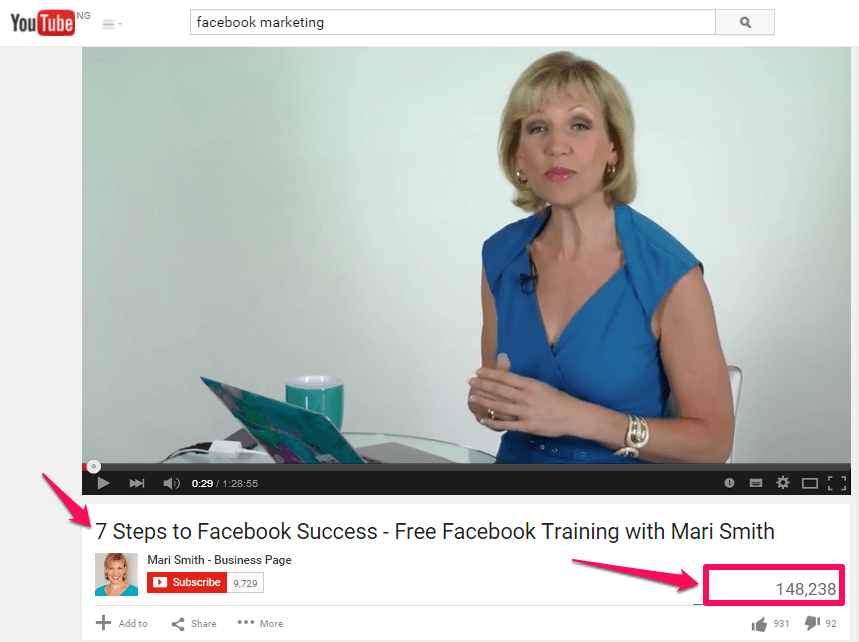 This video received over 148,000 views and approximately 930 people loved it. And yes, 92 persons didn't care for it – but that's normal.
The video is about Facebook success and its creator, Mari Smith, is a renowned Facebook marketing expert. But, that doesn't mean that you'll get the same results when you create a post on this topic.
However, it does mean that you can succeed as well – because real success can be replicated.
The video is titled:
7 Steps to Facebook Success – Free Facebook Training with Mari Smith
You can follow the same pattern when you create your headline. Here are a few ideas that I came up with:
7 Simple Steps to Facebook Success for Beginners
5 Steps to Facebook Advertising Success That Work
12 Free Facebook Training Modules From [Your Full Name]
Take your time and create high-quality content around any of these headline ideas, if that's your niche.
Then, you can contact the person who created the video that you are emulating. Since they don't have a call-to-action or link to a relevant web page, you could request that your link be placed there.
When your in-depth post is published, go the extra mile to connect with those who commented on the video. After all, if they benefitted from the video and took the time to comment, they would likely be interested in your content as well.
Remember that this section isn't about LinkedIn, Facebook or YouTube marketing. I only use these networks as a case study to explain how you can turn on the circle of leverage. It's all about standing out.
The #1 rule of marketing is: never assume, says Alfred Verhoeven. Don't assume what your customers need. Don't assume what your clients want. Don't assume that they love you.
Time spent exerting effort based on assumptions is usually wasted. Use the circle of leverage concept to generate targeted leads for your business. You can apply this concept to Pinterest, Instagram, blogs, discussion boards, Quora and even Google AdWords search networks.
Strategy #2:  Drive Leads Through Thought Leadership
It's high time you became the go-to expert in your field. You may not be the #1 internet marketer or blogger, but you can develop a unique voice that sets you apart.
You can't just be the guy who knows how to speak Spanish or the marketer who has a great site. You've got to go beyond that and build a reputation as an expert.
In the words of the Harvard Business Review, "become someone who doesn't just participate in the conversation, but drives it."
And, in order to drive the conversation, you have to join the thought leaders.
What's a thought leader? Here's how Thought Leadership Lab defined it:
Thought leaders are the informed opinion leaders and the go-to people in their field of expertise. They are trusted sources who move and inspire people with innovative ideas; turn ideas into reality and know and show how to replicate their success.
When your target audience perceives you as a thought leader, you'll see new email subscribers and leads on a daily basis. Most marketers struggle because there is nothing unique about them. It's very hard to describe them.
But, for thought leaders, that's not a problem. When they speak, people listen and act.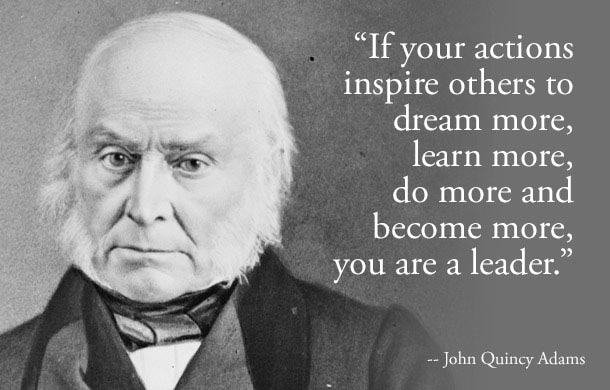 Content marketing has many facets – enough so that it's hard to explain fully how it works to someone who's never tried it.
If you want to stand out and be remembered, integrate thought leadership into your content marketing strategy. Let your content improve your brand and drive the right kind of action.
Let's get practical now. How do you become a thought leader as a content marketer?
Well, you start by writing extensively about your subject. For example, you could write about social media marketing (Facebook, Twitter, LinkedIn, etc.).
Michael Stelzner, founder of Social Media Examiner, is a thought leader, when it comes to social media marketing. He even hosts one of the most popular social media conferences – Social Media Success Summit.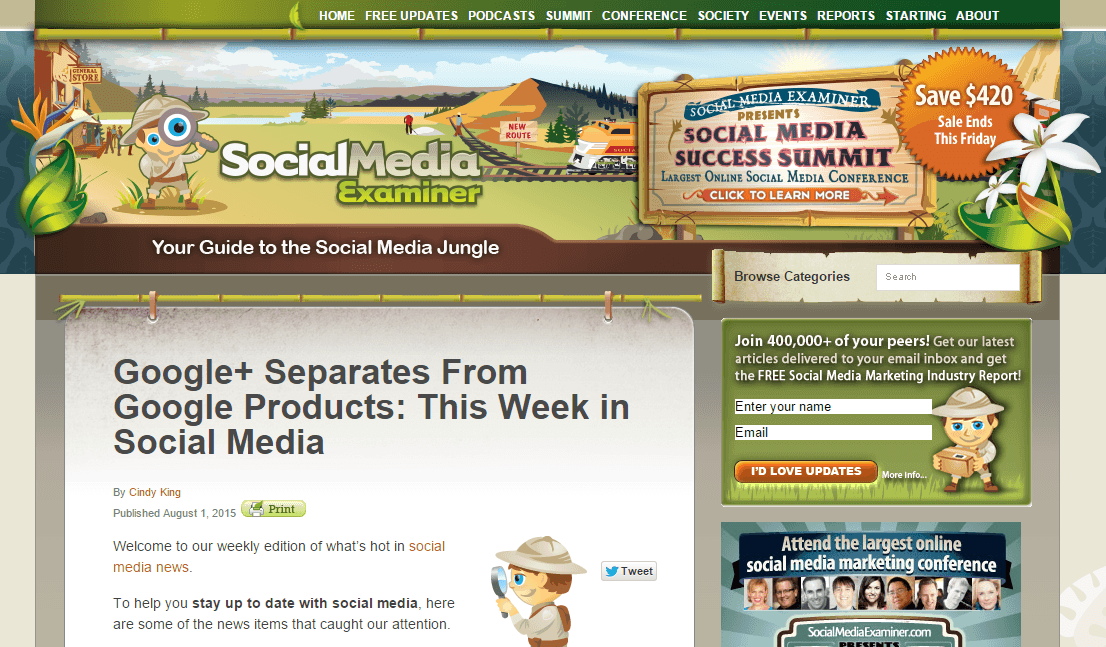 On the other hand, you could narrow down your niche. Instead of becoming a social media expert, which is pretty broad, you could become a Facebook marketing professional. In that case, 95% of your content will revolve around Facebook marketing, trends, news, and best practices.
Another example of a thought leader is Jon Loomer. When you get to his blog, you instantly know that he's all about Facebook marketing and advertising. Even his lead magnets are relevant to Facebook:
Make no mistake: The topic that you write about regularly is where your strength lies, even if you don't consider yourself an expert in that field. If you consistently write about a topic, writing about it in a more elevated way will be easier for you. Becoming a thought leader starts with your blog content and the products you release.
Becoming a thought leader takes time, but you can cut that time in half by narrowing down your niche.
If you're just starting out as a blogger, I want to be very clear with you: The competition is incredibly strong. For that reason, you'll find it difficult to survive as a jack-of-all-trades. Instead, stay focused on a subset of your main niche.
For example, you can scale your online business as a link building expert, email marketing expert, search engine marketing expert, Twitter marketing expert, LinkedIn expert, etc.
Writing and publishing a post on link building today, Facebook ads tomorrow, SEO next week – this is a dead-end approach, which will never drive the right leads.
Strategy #3:  Use Your Competitors' Resources
If you want to write blog posts that will generate leads, you may want to consider what's currently working for your competitors.
Competitive auditing reveals things about your competitors that you otherwise wouldn't know. You get to know their strengths and weaknesses and can also spot opportunities that you can take advantage of.
First and foremost, stop trying to compete blindly with others. Instead, look for opportunities to complement what they're doing.
For example, if your industry has lots of marketers or digital entrepreneurs who write articles, but they don't promote visual content, that's your opportunity. You could then create more infographics, videos, and charts.
For example, in 2014, every search engine optimization blogger or advocate believed that SEO changed significantly. People started writing about the new SEO, but not many created useful infographics showing what search engine optimization used to be compared to what it had become.
So, I created a valuable infographic entitled: What SEO Used to Be Versus What SEO is Now. Here's a section of it:
This infographic page has generated more than 10,000 shares over the years.
But, it's not just social shares – this infographic has also earned over 200 quality links. And, I got the idea from the discussions on my competitors' blogs.
I didn't see my competitors as a threat to my online business, but as a resource that reduced the time needed to research and create a high-quality infographic. All of the data I referenced in the infographic came from my competitors, whom I credited (of course):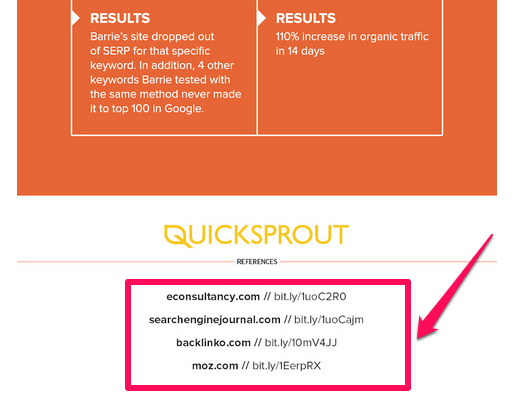 So, how do you leverage a competitor's resources to generate leads? Well, the next time you see a post that everyone's talking about, consider creating an infographic or video around the content.
Then, notify all those who left comments on the post, letting them know that you found the post helpful and decided to make a visual piece of content out of it.
See this as an opportunity, not a threat. Yes, Blog Tyrant may be one of the blogs that you're competing with, but Ramsay Taplin created a post  – so you have an opportunity to create a video or infographic.
You could contact him via his contact page and propose to create a valuable infographic or video around that topic. Or, you could create a SlideShare presentation and ask Ramsay to embed it on the post.
Leveraging your competitor's resources means that you take advantage of the strategies and tactics that are working for your competitors and find the opportunities.
Strategy #4:  Create Contagious (Viral) Content
One of the best content marketing strategies out there is creating epic, imminently sharable content.
When your content gets seen by thousands of people, you've got a good chance of acquiring a lot of leads.
Viral marketing is all about creating valuable content that your target customers crave and giving it a promotional boost until it catches other people's attention. At that point, you don't have to do anything. The content will promote itself – boosting your social media profile, broadening your reach to your target audience, and bolstering sales for your business in the process.
What makes some content go viral, while most is consigned to oblivion?
The secret to creating viral content is to get contagious, says Derek Halpern.

Jonah Berger knows a lot about virality. He's the assistant professor of marketing at the Wharton School of Business and has been featured on several authority media sites, like The New York Times and The Wall Street Journal.
In a bid to crack the code behind content virality, Berger teamed up with Katy Milkman to conduct a research study and find out "What Makes Online Content Go Viral?"
They discovered that most viral content shared 3 things in common:
Positive outlook: This was the first thing that they discovered. A blog post or any other piece of content that projects positivity always outperforms content with a negative message. It's a myth that downbeat and tragic news stories are the most popular.
Evokes high emotions:

But, consider this: Whether it's positive or negative, strong emotion triggers virality more than content that evokes no emotion.

Practical & useful content:

 Sure, entertaining videos that serve no other purpose than to make us laugh goes viral, but a blog post (or another piece of content) that's useful is much more likely to go viral.
A Copyblogger blog post titled "How to Write Magnetic Headlines" went viral quite some time ago (although I still reference it when I write new posts these days because it's incredibly useful). So, Brian Clark then turned the web page into a high-converting landing page to drive targeted leads.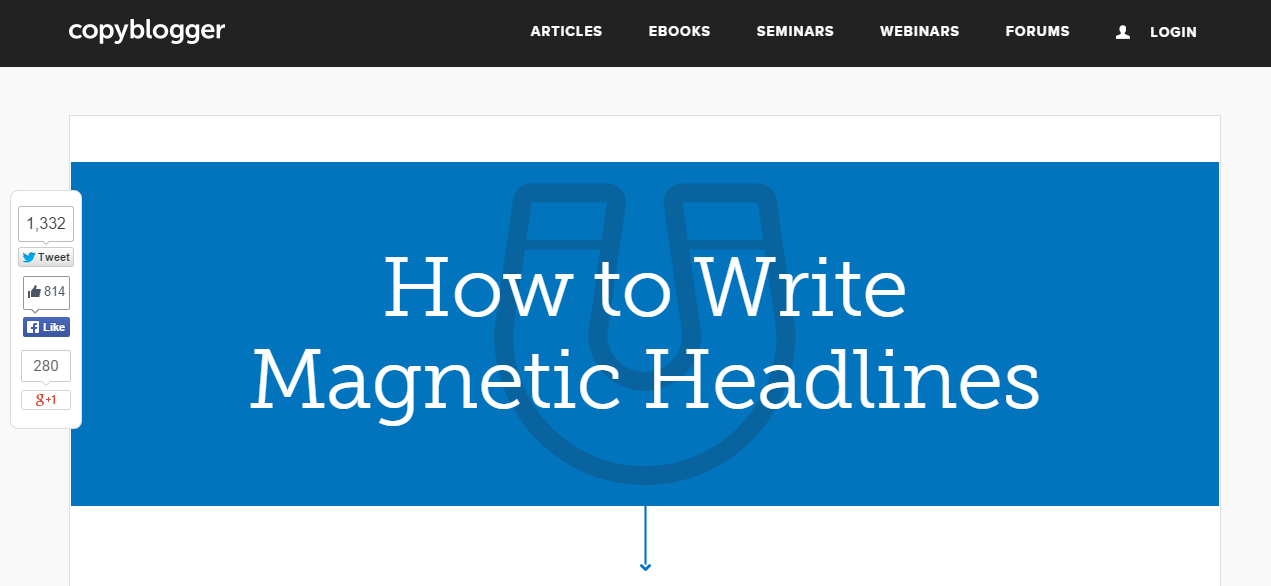 Copyblogger's post on magnetic headlines went viral because it projects a positive message, evokes high-arousal emotions and is insanely practical and useful.
If you want to increase the odds of your content going viral, thereby generating leads for you, incorporate those three characteristics into it.
Strategy #5:  Host Irresistible Contests on Facebook
You can generate leads without churning out 2000-word articles every week. The best approach is to use Facebook marketing. Better yet, host irresistible contests on Facebook to get in front of a new audience.
With over 2 billion monthly active users, Facebook is the #1 platform for promoting your business. Contests let you build engagement with your target audience and funnel them to your business.
There are 3 core ways a Facebook contest can help you generate leads: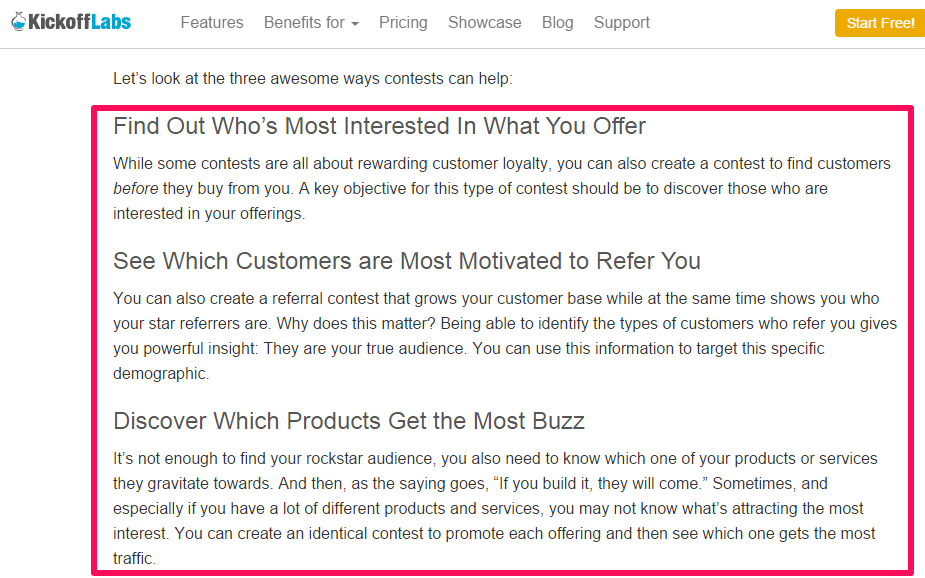 But, launching a Facebook contest isn't as simple as publishing a blog post. This infographic from HubSpot will be helpful to you: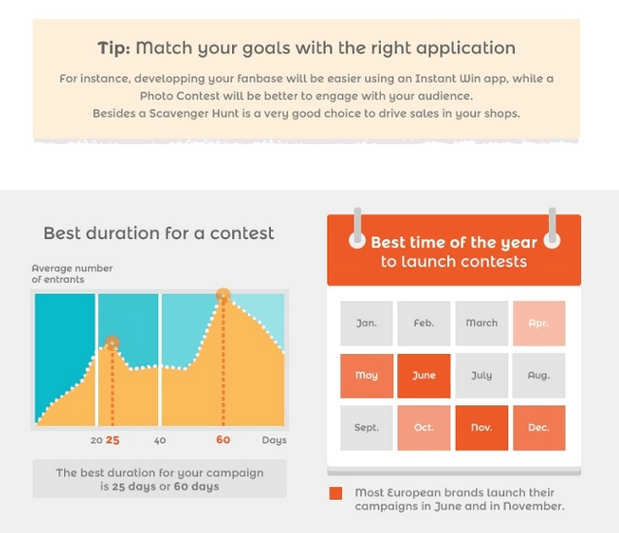 Lots of marketers, organizations, and entrepreneurs have used Facebook contests to grow their email lists and revenue. Dinesh D'Souza, a public figure and author, launched a Facebook contest a few years ago and gave away a free ebook.
The result was that 4,501 people viewed the contest page, and 2,282 people entered their email addressed to join Abbott's list. That's a conversion rate of almost 50%. The contest also grew his fanbase on Facebook.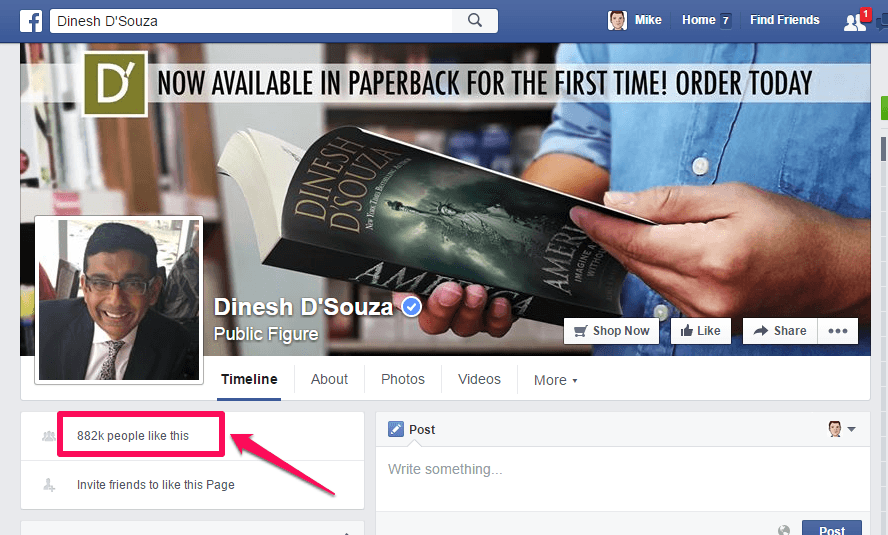 You can generate targeted leads when you promote your Facebook contest page by using Facebook's own PPC ads or by joining active groups. In either case, you need the right tools, skills, and mindset to run a successful Facebook contest.
Strategy #6:   Share Real-Time Case Studies
Your prospects are asking for something more than just typical blog posts. They want practical tips that can be implemented right away. A powerful way to give them what they want is by sharing case studies.
Case studies are one of the 15 types of content that will drive you traffic and leads. If you've been online for a while, you've probably already noticed that case studies draw a crowd.
A case study explains what your product or service is and how it helped a client. The case study basically says, "here's what we do, how we do it and the results we get."
For example, five years back I published a case study detailing the $100,000 challenge on QuickSprout. The post generated over 400 comments and hundreds of social shares on Facebook, Twitter, LinkedIn and other networks.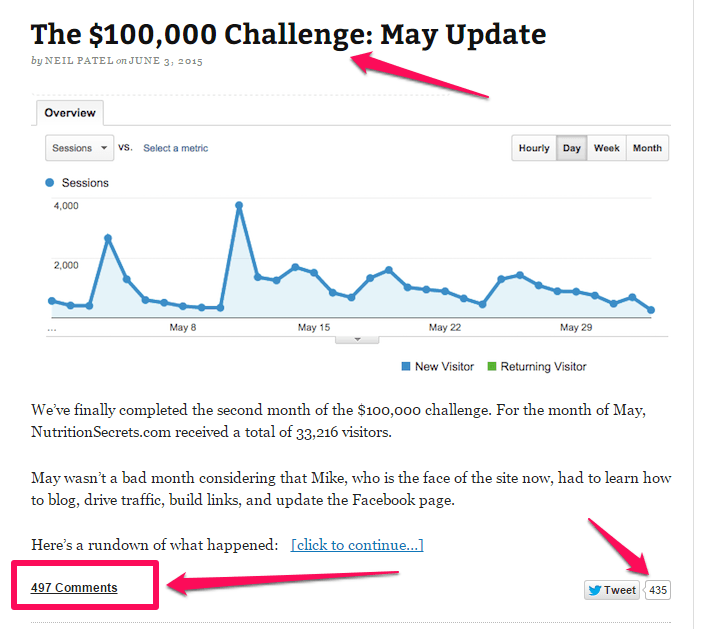 People tend to love content that's practical and useful, especially when it recounts an experiment and the results.
Prospective clients and customers are tired of generic articles. Nobody wants to read about "7 ways to drive traffic" anymore, because more often than not, that kind of content doesn't offer much value.
But, what if you could take the same generic idea, collect some reliable data (via Google Analytics) and create a better headline? For example:
7 Ways to Drive Traffic and Reduce Bounce Rate By 26.62%
Case Study: How I Reduced Bounce Rate to 64% and Generated 5739 Visitors
In those examples, I've taken the generic headline idea and made something powerful and data-driven out of it. Without a doubt, my target audience would be excited to read a post like that.
Case studies work. Digital marketing experts from all over the world use this strategy to attract and acquire new clients.
You can use case studies in a wide variety of niches. For example, if you sell software that helps marketers and companies, the best way to get new leads and paying customers is to share case studies from your current customers.
Note: If you haven't conducted any experiments yourself, don't think that you're not qualified to write case studies. All you have to do is find a case study from a reputable blog, share it and reference the primary source (link to the case study), making sure that you add your own unique voice.
Recently, I read a post about Shopify and how they grew tremendously in just 3 years. I quickly researched the company to verify the data, then created a data-driven blog post that was well received by my audience. Here's the post.
So, you see, there's really no excuse. You can get as much data and research online as you want and use it to craft compelling case studies.
Keep a few things in mind, when writing a case study: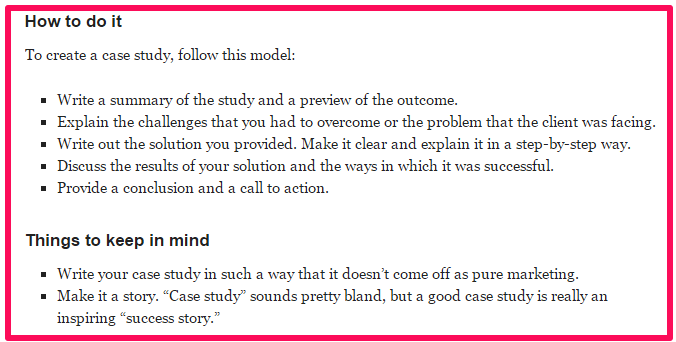 Conclusion
In a time when content marketing is dominating the search engine and social media worlds, marketers and organizations will be looking at how you and I innovate – how we can take an old idea, make it new, and spin it into a sound, effective content marketing strategy.
Generating leads for your business may not be your ultimate goal, but it is an integral part of content marketing. After all, without the right leads, you can't get more customers.
This step-by-step guide has hopefully given you a new focus and has helped you formulate the grounds of a refined content marketing strategy. I'm confident that you'll be more excited to craft high-quality content that'll resonate with your audience.
Content is the lifeblood of every successful business. You may not create it yourself, but knowing what makes for great content is crucial when you hire writers.
Which of these strategies have you used in the past to generate leads? And what you have found to be the most effective content marketing tip of all?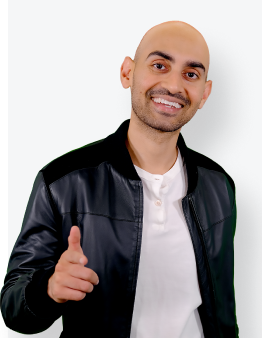 See How My Agency Can Drive More Traffic to Your Website
SEO - unlock more SEO traffic. See real results.
Content Marketing - our team creates epic content that will get shared, get links, and attract traffic.
Paid Media - effective paid strategies with clear ROI.