Strategies for boosting customer retention and fostering customer loyalty abound. But among companies that seek to build, sustain, and grow their customer relationships, few seem to talk about community outreach.
It's kind of understandable. In a marketing climate that's increasingly data-driven, it's sexier for execs in the boardroom to talk about, say, analytics and funnel optimization than about employee volunteer programs and corporate social responsibility. Or: sure, let's talk about outreach for two minutes — then let's wrap up this meeting.
This shouldn't be the case, though. While it may not always seem clear how disaster relief efforts and 3R campaigns would translate to reduced churn and improved retention, community outreach can, in fact, work wonders for your customer relationships.
Outreach improves corporate image and brand reputation
People are less likely to do business with companies that are perceived as irresponsible — according to Cone Communications, 9 in 10 global citizens say they would boycott a company if they learned of irresponsible behavior.
On the other end of the spectrum, companies that are able to visibly demonstrate their ethics and show a commitment to the community are more likely to have a stronger reputation and attract customers who care deeply about what a business stands for.
Clearly, community outreach can make a positive impact on your corporate image and brand reputation. It improves how customers perceive the value of your company, which in turn increases their satisfaction and heartens them to stay loyal to your business.
Outreach bolsters your local presence
Whether you're managing a small business or an enterprise-level organization with multiple locations, community outreach establishes and improves your relevance in local communities where you operate.
Note the success of Small Business Saturday: first held in Roslindale Village, Massachusetts, sponsored by American Express, and organized in partnership with a non-profit (National Trust for Historic Preservation).
The beauty of Small Business Saturday is in its simplicity. Encouraging shoppers to patronize brick-and-mortar businesses, American Express generated an incredible amount of positive coverage and participation on social media and even garnered the support of President Obama.
The campaign also revived local economies in the US and invigorated a customer base of millions of consumers to shop local: on the second year of Small Business Saturday, consumers spent approximately $5.5 billion at local stores and restaurants in lieu of the holiday.
Community outreach doesn't necessarily have to be about saving the sharks or ending famine in the Horn of Africa. The key is to strategically invest your resources in efforts that help your organization create meaningful connections with customers in the local community. So find a cause that matters to them.
A campaign as simple as allowing neighboring schools to hold fundraising evenings in your stores or developing a localized procurement program amidst gentrification can resonate powerfully with customers, inspiring loyalty and brand advocacy.
Outreach enriches the customer experience
In the Dartmouth's Tuck School of Business cited earlier, customers of the grocery retailer were found to be less enthusiastic about the company's commitment to environmental friendliness. This attitude wasn't so much a matter of an active refusal to save the planet; rather, the outreach wasn't sufficiently tied to anything that directly benefited the customer experience or responded to immediate needs.
Contrast this to a successful program devised by British retailer Tesco, which rewarded shoppers who used reusable bags with loyalty points. By attaching a customer experience benefit (savings) to its outreach, Tesco not only attracted consumers who shared the same values; it also added a kind of affinity and reward component that, in the eyes of people looking for a place to shop, distinguished the company from the competition.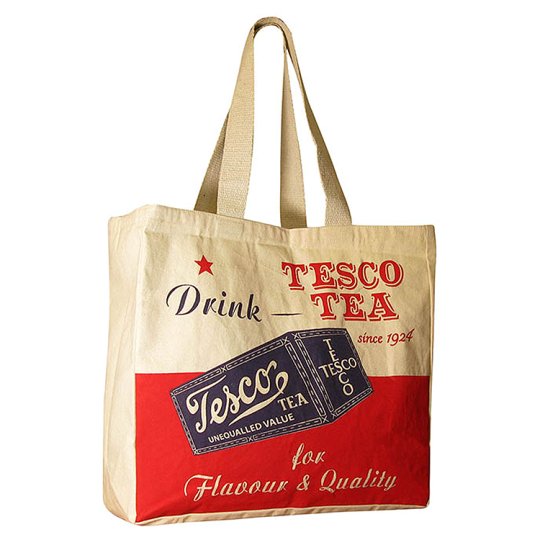 Who knew these could make such a difference for a company?
Whole Foods Market has a similar reusable bag program. If a customer uses a reusable bag, they have the choice of getting 10 cents off per bag or giving that 10 cents to a charity.
It could be that you're managing a luxury development brand whose beach resort locations attract divers, in which case a coastal cleanup sends a better message than organic agriculture. Or you could be managing multiple casino properties, in which case consumer trust can more effectively be earned with a responsible gaming program than, say, carbon offsetting schemes.
In terms of boosting customer retention, it is important to tailor your community outreach efforts in ways that enrich the customer experience. Listen to customer feedback and analyze your data: these are excellent starting points for identifying relevant causes and customer experience opportunities. The more beneficial the causes are for your customers, the greater the impact community outreach will have on customer retention.
Outreach makes your brand less vulnerable on social
It can go wrong so quickly for organizations that experience communications crises or ethical lapses, especially when these come to light on social media. When customers leave, and leave because they believe you did a Bad Thing, it's not easy to win them back.
Remember "United Breaks Guitars"?
In one fell swoop, a three-minute song on YouTube turned an unresolved customer issue into a national embarrassment for United Airlines, prompting a Harvard Business School professor to write:
"In social media, an entity's size and brand recognition make it more vulnerable to parody and attack, not safer."
Community outreach minimizes that vulnerability. It provides a measure of insurance against any negative issues or customer experiences affecting your brand reputation — while also amplifying positive messages and emotions involving your organization's ability to do good and right things.
Outreach enhances stakeholder value
A number of studies have explored the relationship between improved customer retention and increased stakeholder value. It certainly makes sense that satisfied, loyal customers can result in better market performance, a more stable customer base and reliable source of future revenue, and a more valuable company.
But it can be the other way around, too: stakeholder value serving to reduce defections and keep customers. Stakeholder value enhances a company's investment prospects; these investments can then be focused to more effectively develop the business' customer relationships.
This is where community outreach comes into play: it enables better access to funding and makes it more attractive for investors to commit capital to a business that sets high social and ethical standards. (Some even invest exclusively in organizations with a proven track record in community outreach — think sustainable supply chains, say, or adherence to labor or performance standards.)
And it's not just the investors, either: employees of companies that are highly engaged in the community are more likely to stay, perform well, and make a positive contribution to the satisfaction and loyalty of customers.
It's clear that community outreach galvanizes external and internal stakeholders, acting as a powerful value creation platform. And the effect of such a platform does not go unnoticed by customers, who will certainly be drawn to companies that achieve strong market performance as well as to businesses with engaged, happy employees.
Community outreach as an executive decision
Community outreach typically involves giving your company's resources — be these in the form of money, time, products and services, volunteer hours — to the local community in which you operate. But it's not an exclusively philanthropic construct; it is also one of the most effective strategies for boosting customer retention and driving the growth of your organization.
Make commitment to community outreach an executive decision. Don't treat it as an afterthought or leave it out of the discussion in your next meeting. How your business works and engages with the community will change the way the community does business with you.
About the Author: Chris Campbell is the CEO of ReviewTrackers, a review management and customer feedback platform designed to help companies efficiently monitor online reviews, manage brand reputation, and enhance the customer experience in ways that make a positive impact on the bottom line.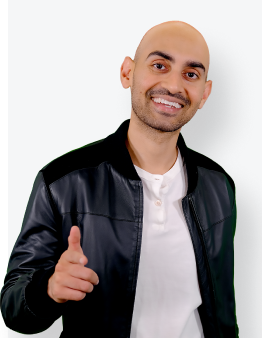 See How My Agency Can Drive More Traffic to Your Website
SEO - unlock more SEO traffic. See real results.
Content Marketing - our team creates epic content that will get shared, get links, and attract traffic.
Paid Media - effective paid strategies with clear ROI.
Are You Using Google Ads? Try Our FREE Ads Grader!
Stop wasting money and unlock the hidden potential of your advertising.
Discover the power of intentional advertising.
Reach your ideal target audience.
Maximize ad spend efficiency.