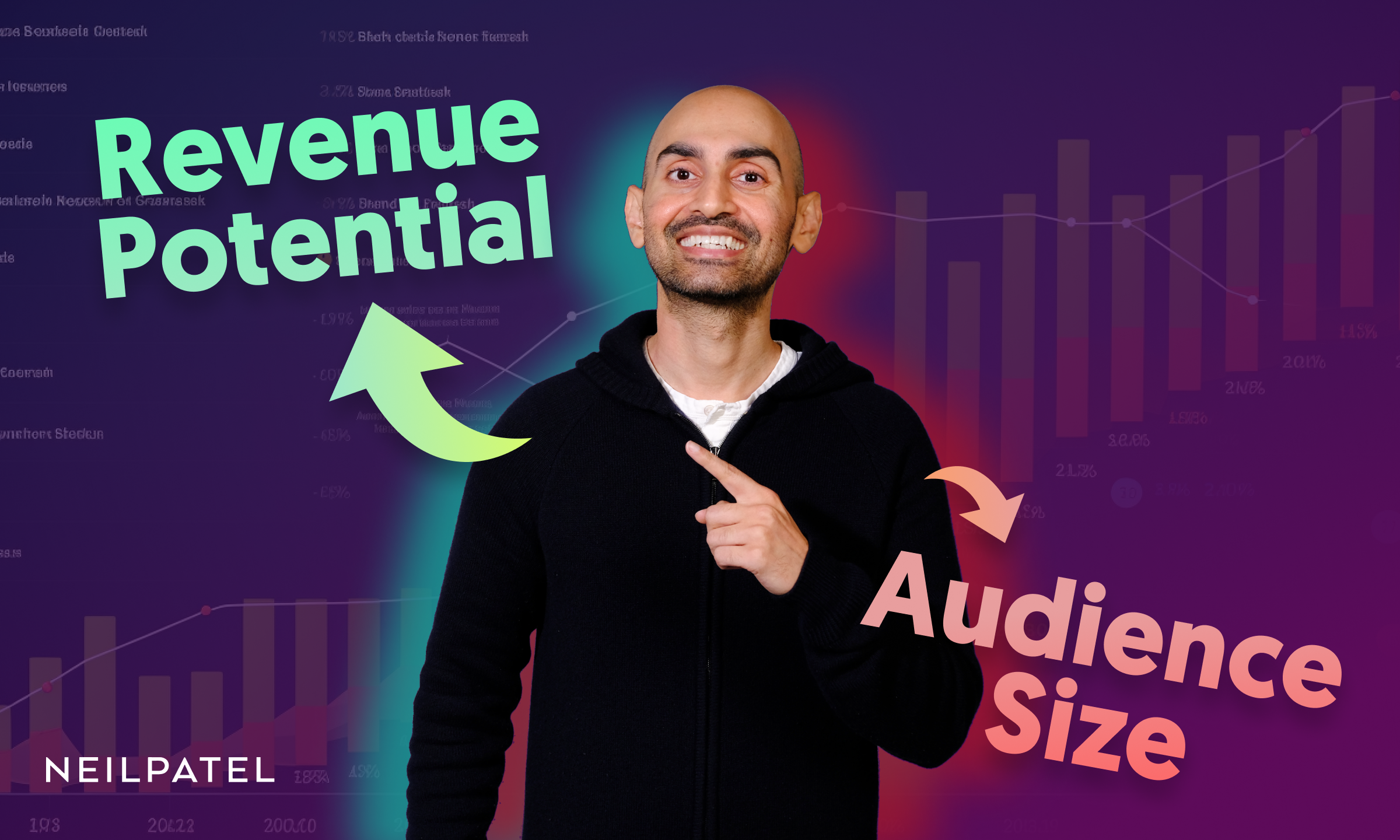 When I was newer to marketing, I optimized my marketing around reach.
From how many likes I got to how many people read my articles, to how many visitors I got.
And as everyone already knows, what matters most is revenue, not reach.
However, when you look at what marketers are doing around the web, they still optimize for the sheer number of likes, followers, and engagement.
Even while knowing that it won't necessarily appeal to their ideal customer.
Yet they still create content that tends to be more generic so they can accomplish vanity goals like follower counts.
But what makes it worse is most marketers don't realize this. Because it's not always clear…
Optimizing for audience
Before I break down some examples that aren't so clear…
Here are some easy ones.
Back in 2016, I wrote an article for Entrepreneur Magazine that did well. It was called, "Is It Worth Flying Business Class? What I Learned by Spending $180,954.38 on Airfare".
And I wrote other similar articles like what I learned from spending $162,000 on clothes.
And the list goes on and on.
These articles did extremely well, some received well over a hundred thousand visitors, and some were closer to the 300,000 visitor mark.
But when I wrote these pieces of content, I was selling analytics software to companies.
Do you see how the content won't really help with that goal?
Now the above two are easy examples of bad marketing. Let's get into a fuzzier example.
Do you know the keyword "SEO"? I rank for it.
I rank on page 1 of Google for that term in the United States.
In international countries, I am ranking somewhere on page 2 or 3.
Globally, my average rank for that keyword over the last 12 months has been position 16.3.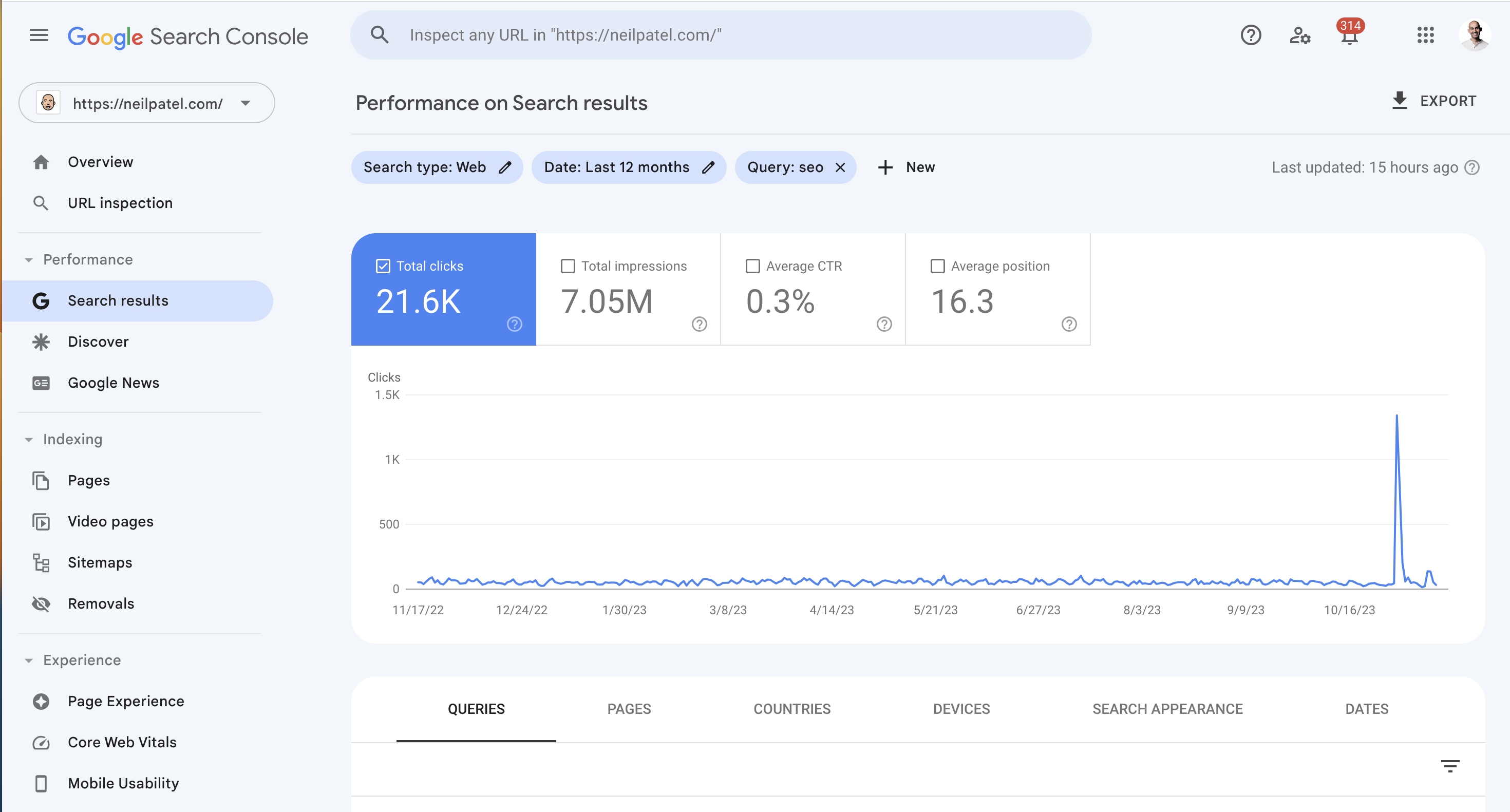 And I've received 21,600 visitors from that keyword.
Can you guess how many customers I received from that keyword?
At least in the last 12 months?
When we look at our CRM data, it's a whopping 0.
Now when you look at the keyword "SEO" you would think it is relevant to my industry as my business provides SEO services.
On the flipside, for the keyword "SEO agency" I rank on page 1 of Google. At least in the United States.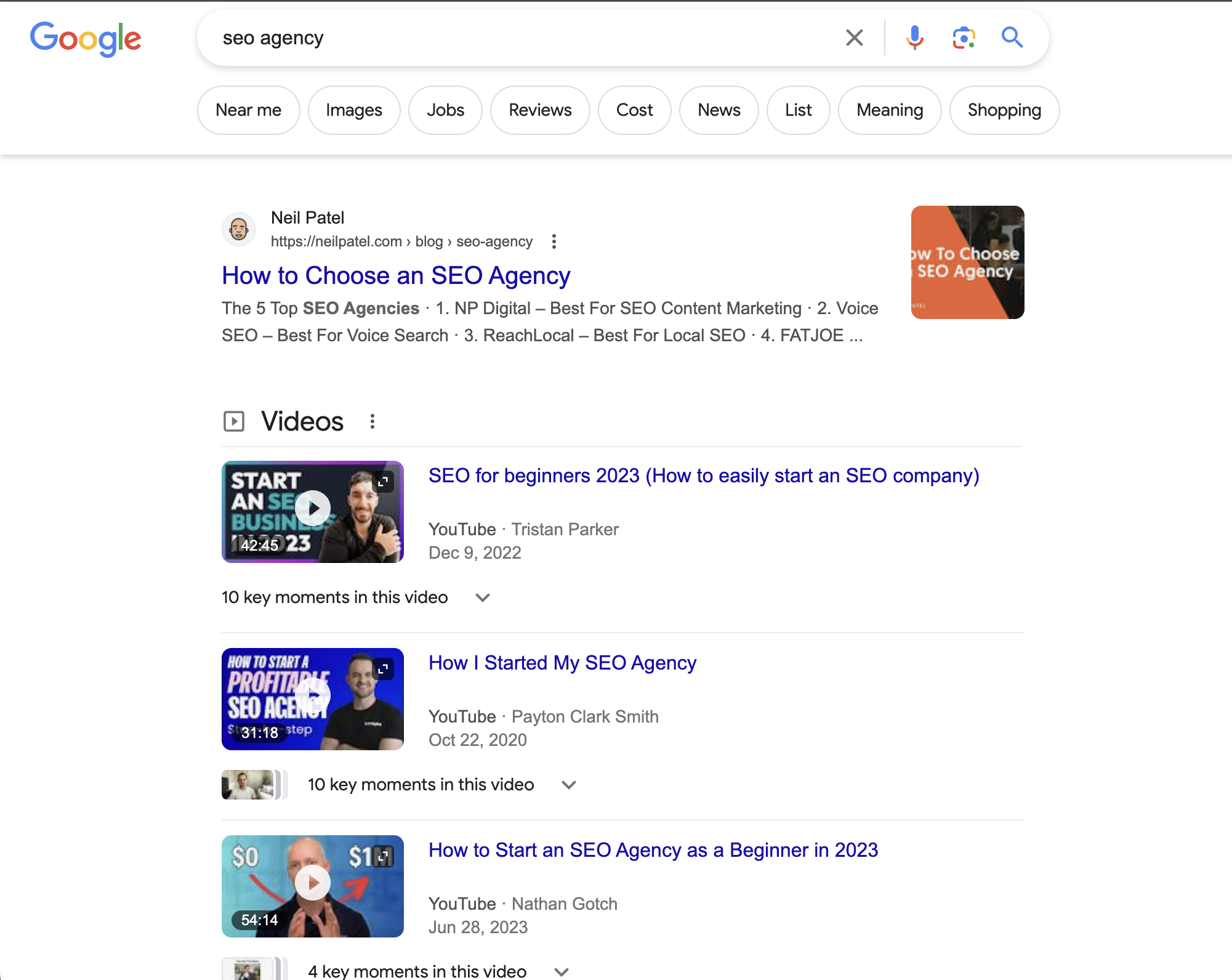 It's driven 2080 clicks in the last 12 months.
Can you guess how many customers that keyword has driven?
3.
Now that keyword is very specific. Someone who searches for that keyword is more likely looking for a company to hire or to start an agency.
Someone who types in the word "SEO" typically is trying to understand what SEO is and how it works. They aren't too inclined to sign a million-dollar contract after reading a few articles on SEO basics.
Vanity metrics aren't always obvious
One would assume if it was creating content around buzzy topics like sports or politics, I was optimizing for reach instead of revenue because my business is marketing not sports or politics.
And although that would be true, the same could go for optimizing your site for generic search terms that are within your industry, just like how I rank for the term "SEO".
You could argue that keywords like "SEO" are informational and eventually they could lead to buyers, but it's an informational keyword that my ideal customer isn't really searching for.
In essence, it is bringing in irrelevant visitors.
On the flip side if someone searched for an informational keyword like "What's the best way to structure a blog when you have a website in multiple languages", I could potentially get a customer from that.
Because someone who searches for that probably is at a company that is large enough to be in multiple countries. Typically, a website isn't in multiple languages unless they have a global team, which usually implies a bigger marketing team and maybe even a bigger marketing budget.
The informational keyword "what's the best way to structure a blog when you have a website in multiple languages" has driven us a customer. A customer who paid us roughly $600,000 to help us solve their blogging conundrum.
Creating generic content will attract a wider audience and some would potentially turn into customers if I were targeting SMBs, or selling services for a few thousand dollars.
But our ideal customers pay us millions of dollars.
One of those customers isn't going to come from searching for basic keywords like "SEO".
So, should you focus on audience size or revenue?
Well, first off you should target your ideal customer. Don't think of it as marketing to a broad audience or even marketing to a specific industry. You have to get more granular and market to your ideal customer.
And you won't typically achieve that through generic content or marketing that is appealing to the masses.
Yes, you may think it works well for Rhianna or Kylie Jenner, but keep in mind Rhianna nowhere near has the biggest clothing company. And Kylie Jenner nowhere near has the biggest beauty company.
Sure, the companies they have built are big, but not that big when you look at the size of their social following.
On Instagram alone, Kylie has roughly 400 million followers. And Rhianna has over 150 million.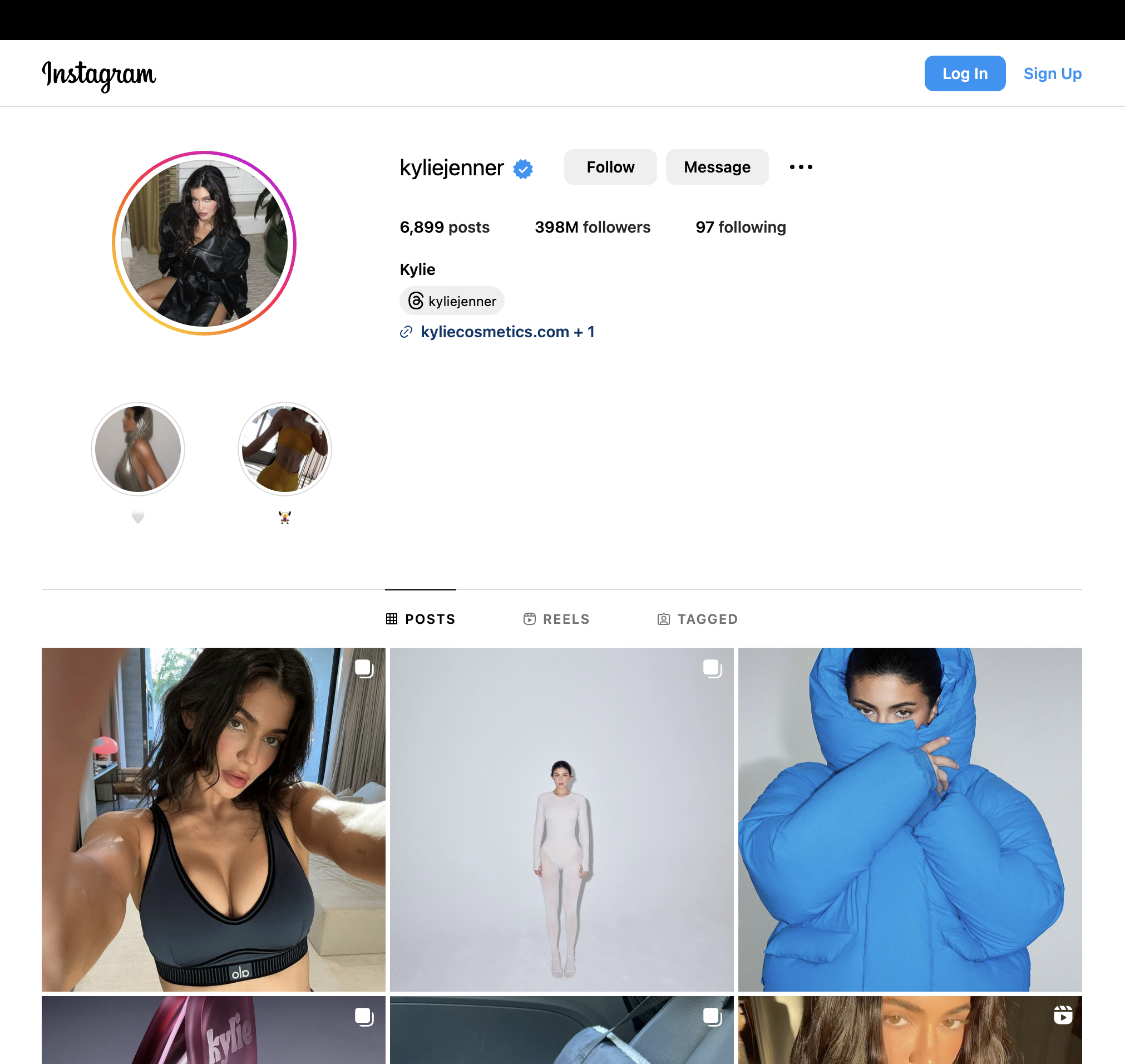 Keep in mind that's just Instagram.
So overall they have done well, but not that well considering how big their following it.
And I am not trying to talk crap about them. Good for them on what they have built.
But the point I am trying to get you to understand is it's easier to build a big business by doing things the traditional way and targeting your ideal customer versus accumulating 100-plus million fans.
For your marketing, you really have two options. And the options vary depending on the price point of what you are selling.
Get very targeted – if you are selling something that is expensive like a million plus dollars like we are at NP Digital, you want to target your ideal customer and only your ideal customer. It will provide the biggest bang for the buck with your marketing.
Go wide within your industry – you still shouldn't target everyone like an athlete or a celebrity (unless they are your ideal customers), but you can go broad like I have with the term "SEO". Yes, I am still bringing in traffic from my industry with generic informational keywords and marketing. This works well if you are selling products and services that are more affordable. For example, if I offered SEO services for local mom and pop businesses ranking for terms like "SEO" would be valuable, but I don't offer those services (I started ranking for these terms before I created my business).
Conclusion
Going after a mass audience typically doesn't produce fruitful results from a revenue standpoint.
Focus your marketing on your ideal customer and only your ideal customer.
If your budget opens up you can go a bit broader within your industry, assuming you have lower-priced items you are selling, but if you are only selling expensive products that costs hundreds of thousands of dollars or more, than you should be very targeted with your marketing.
Your marketing KPI should be revenue and profit… not followers and visitors.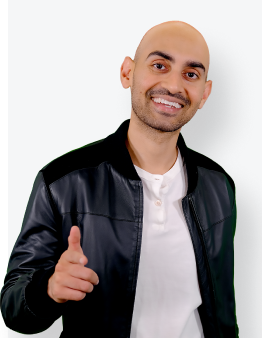 See How My Agency Can Drive More Traffic to Your Website
SEO - unlock more SEO traffic. See real results.
Content Marketing - our team creates epic content that will get shared, get links, and attract traffic.
Paid Media - effective paid strategies with clear ROI.
Are You Using Google Ads? Try Our FREE Ads Grader!
Stop wasting money and unlock the hidden potential of your advertising.
Discover the power of intentional advertising.
Reach your ideal target audience.
Maximize ad spend efficiency.