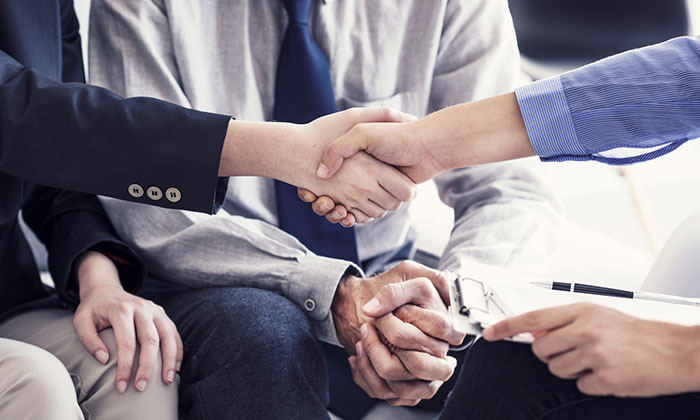 Knowing what matters to your customers is the only way to succeed in business.
If you know their pain points and struggles, you can pitch products that solve their problems.
But, most marketers struggle to understand their customers.
Customer research is something that is often overlooked. Most people know it's important but still see it as a trivial activity.
It's become an outdated step that tons of marketers are skipping.
But, it's essential if you want to make more money.
If you know what drives your customers to purchase, you know exactly how to tap into their problems and close more sales.
And if you haven't had any real conversations or conducted surveys for your customers, you don't understand them just yet.
It's critical if you want to develop a company that truly puts the customer first.
Thankfully, I've gone through building multiple companies and made the mistakes for you already.
I've found the easiest, fastest ways to start understanding your customers and making more money.
Here are four ways to understand your customers better and start closing more sales.
Why incentives are key to getting feedback
Before we jump into the four ways to understand your customers better (and drive more sales), you need to think of an incentive.
You can't rightfully expect your customers to take 5-10 minutes out of their day to give you free data.
It just doesn't work like that.
You need to make them a compelling offer. What do they get in return for helping you out?
For example, take a look at your recent restaurant receipts.
Like this one from Carrabba's: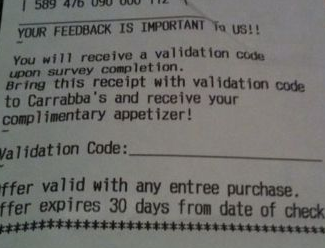 Almost every receipt will have some sort of survey request.
Why? Smart business owners want to get to know their customers better to make more money!
And how do they get to know their customers? By incentivizing you to respond.
That means offering you something free in return for your time. In this case, that's a free appetizer.
Research suggests that gift cards are a great way to go.
The point here is that you need to give your customers or visitors a reason to stick around and spend their precious time on your (admittedly) boring survey.
Otherwise, nobody will do it.
Because let's be honest, who likes surveys?
Here are a few ways to better understand your customers and make more money.
1. Get a live chat system
Live chat systems used to be the worst experience anyone had on the Internet.
They were outdated, slow, and usually took longer than simply picking up the phone and calling someone.
But thankfully for us, that's changed completely.
Now, live chat systems are some of the most innovative lead-generation tools on the planet.
You can use them to collect leads, engage users with targeted messages and CTAs, and interact at every stage of the funnel.
On top of that, you can use them to understand your customer better.
With apps like Drift and Intercom, you can collect short surveys from customers.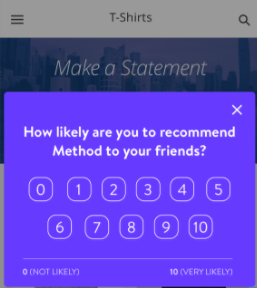 For example, just look at this targeted message I got the first time I landed on Intercom's homepage: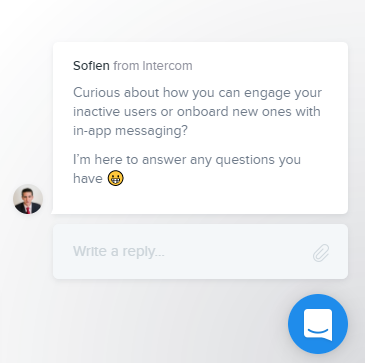 It's a focused message for first-time visitors that you can customize to your liking.
You can use it to ask specific questions to get a feel for why people landed on your site.
Why are people viewing your product? What about it helps them? What pain point did they come here to solve?
These are important questions to answer about your customers. And live chat is one of the easiest ways to start getting those answers.
Here's another example. Take a look at what happens when you land on Drift for the first time:
You can use the responses from these to understand what customers are looking for in your product.
And with a tool like Intercom, you can create super-targeted lists of visitors and current customers.
For example, you can target a message to people who signed up for your trial or product in the last 30 days but haven't started to use it.
You can ask them questions about why they haven't used it yet.
Did they hit a wall during the signup process? Was the free trial unhelpful?
Did they have the wrong expectations about the product?
The idea here is to segment lists and understand every process that the user goes through to understand what types of people use your product.
You can start free trials with both Drift and Intercom. Drift even has a free, basic live chat version.
But, if you really want to understand your customers better, I suggest diving into the full version to make the most out of the targeting options each provides.
To start, go to Intercom.com and enter your email address to start a free trial.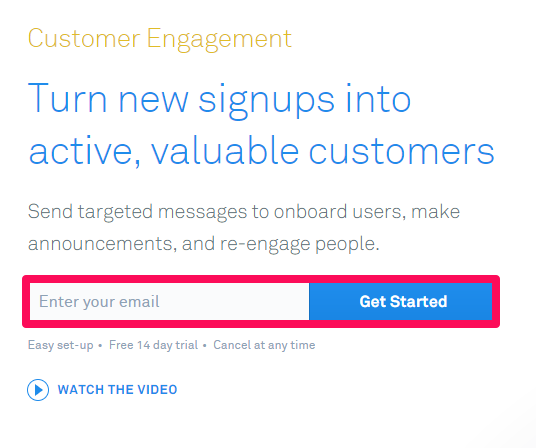 Next, fill out your data and create an account. Once you've created your account, you'll get a popup asking you if you want to start a free trial of "Engage."
You can either start this free 14-day trial or click "track your customer data" and head back to the dashboard.
The "Engage" product will help you send more targeted messaging. But the dashboard will allow you to edit your live chat settings without entering credit card information.
For this example, we can use the basic live chat since it's free and requires no information, but I recommend upgrading to the "Engage" platform to send targeted messages.
Let's get started with the live chat first.
Under "Set up the basics," start by customizing your messenger.
Customize your chat colors to match your branding.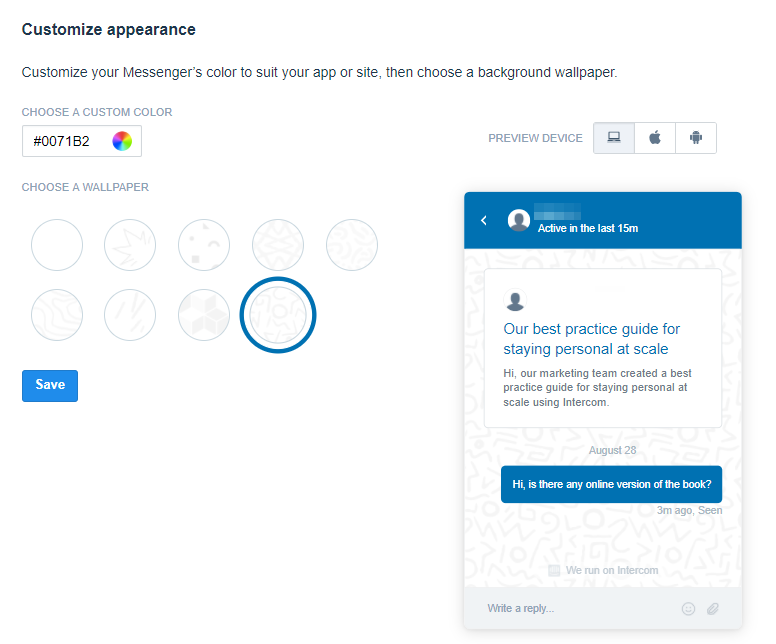 And in the second step, you can already begin customizing your messaging.
For example, you can set up an intro message to new visitors asking them to fill out a survey for an incentive.
If you want to get more detailed targeting options, you can use the "Engage" feature.
Using this live chat software (or any apps like it) will help you better understand your customers.
Giving them an outlet to instantly message you can give you helpful data on what they're experiencing.
Did they sign up for a free trial but never come back? What didn't solve their problems? What were they looking for in the product that wasn't there?
Use these chat tools to inquire about surveys and directly engage with customers at every stage of the funnel to understand what drives conversions.
2. Email a survey to your list
If you're not into the idea of live chat software to understand customer objections at different stages, you can use a simple email survey instead.
Email lists are one of the best ways to communicate with your current customers and understand them better.
And if you want to drive more sales, you need to figure out why your customers converted.
Can you find out what drove them to pull the trigger and give you their coveted information?
Calling your customers is always better than email, but most customers won't want to call you.
People hate talking on the phone these days.
So emailing a customer survey is one of the best ways to get a large response rate.
To get started, let's create a basic form on Google Forms.
Start by creating a new, blank form.
Here comes the important part: the questions you should ask.
Here's what I recommend, and what I used on Quick Sprout to better understand my customers.
As a bit of background information, here's what each of these questions will accomplish for you:
What's your job title? What company do you work for? This one lets you know the customer type and the industry.
How would you describe our product to a friend or colleague? Explains the exact verbiage people will use to describe your product.
What questions did you have before buying? Reveals any hurdles or conversion roadblocks.
What convinced you to buy the product? Which features were the most important when deciding to buy or not?  Shows what feature and benefit gave the most value.
What did you hope to accomplish by using the product? Identifies the benefit or solution of a specific pain point with your product.
These questions are broad and basic but will help you better understand the main reasons why people converted (and almost didn't).
To start adding them to your survey on Google Forms, just click on the plus icon and choose your answer style.
Repeat this for every question on the list.
Next, you need to craft a compelling email to ask your list to fill out the survey.
Here's a generic template that I've found great success with:
Use this to give incentives and reasons for your email list subscribers to fill it out.
You can also show further appreciation by giving them a coupon. But that's optional depending on your incentives.
The goal with customer surveys is to get simple responses, fast.
But remember, a simple survey should never be the only customer research you do.
Live chat can help you in ways that email surveys can't.
And so can this next way.
3. Inspect customer reviews
One of my favorite ways to understand my customers better is by asking for reviews.
Reviews should be an essential tool in your marketing strategy for providing social proof and knowing how you solve customer problems.
For example, just look at my consulting page on my website.
I have tons of reviews from past or current clients, like this one:
Notice how they clearly say what they got out of the experience?
That's the exact reason why they hired me in the first place! Their pain point was converting visitors.
They struggled to convert visitors, so they hired me.
Meaning that one reason why people are searching for my products and services is conversion optimization.
Or, how about this one:
The idea here is to get customers to submit a review about their experience with you to help you understand what benefit and value they got from it.
Likely, you will start to see trends. You'll start to see familiar patterns and reasons as to why people are seeking your company out.
To get started, you can either email a segment of your customer list or take customer reviews from websites like Yelp or product review sites.
If you've got a popular product, you likely will have no trouble finding reviews.
Look on sites like G2 Crowd for product reviews to tap into.
You can inspect individual reviews to start assessing trends and patterns in the data.
What benefits are they getting? What are the most common reasons why they find your product useful?
Notice how these product review sites work exactly like a customer survey, yet you don't have to spend a dime to collect the information.
Amazing, right?
It gives me useful insights into exactly what problems people are solving so that I can better understand my customers and provide them the right value propositions.
4. Use Appcues to drive engagement
Appcues is one of my favorite SaaS products in the industry right now.
It's an excellent product that allows you to deliver targeted messaging to anyone on your website.
It's like Intercom but more focused on giving callouts and messaging depending on the steps people take on your site.
For example, you can see their product in action on sites like Canva:
Essentially, this application helps you create detailed walkthroughs or in-app messages to deliver a better customer experience.
And you can use it to get key information on customers.
You can understand what your current trial users need to convert to a full plan.
You can use it to help you deliver more value and drive people to sign up.
And one of my favorite uses of this tool is getting customer feedback at each stage of the conversion process.
Appcues even does this on their platform: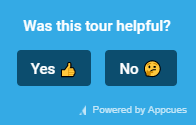 After every tutorial, they ask you if it helped. This means they can tell what steps are working and which aren't.
You can even use it to deliver surveys in a more natural format.
Here's how to get started.
Head to Appcues.com and click "Test it Out" to get started.
Next, install the Google Chrome plugin to start testing it out on your own live website!
Next, you can start to build out your first "flow" and test it live.
Select "Create first flow" to get going.
Next, select the "Modal" option for your format. I recommend this option when trying to entice surveys because it takes up the majority of the real estate on a user's screen.
And it's large enough to include multiple questions.
Now, you can start to edit the message that users see on a given page.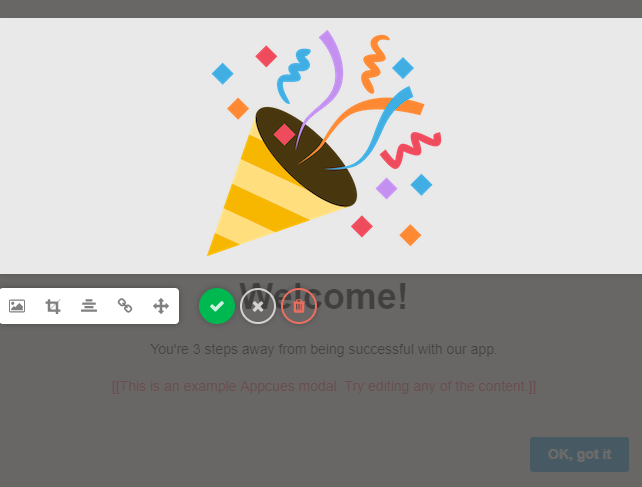 For example, a welcome page for first-time users of your product.
Or, you can customize popups for different stages of the funnel, like people who land on your product and pricing pages.
You can customize messages based on almost any type of user engagement.
If you want to create a basic survey, click on the green "+" button on your callout.
Next, click on the "Forms" option and select any of the inputs.
In a matter of 2-3 minutes, I was able to create this compelling survey for people who signed up for my product: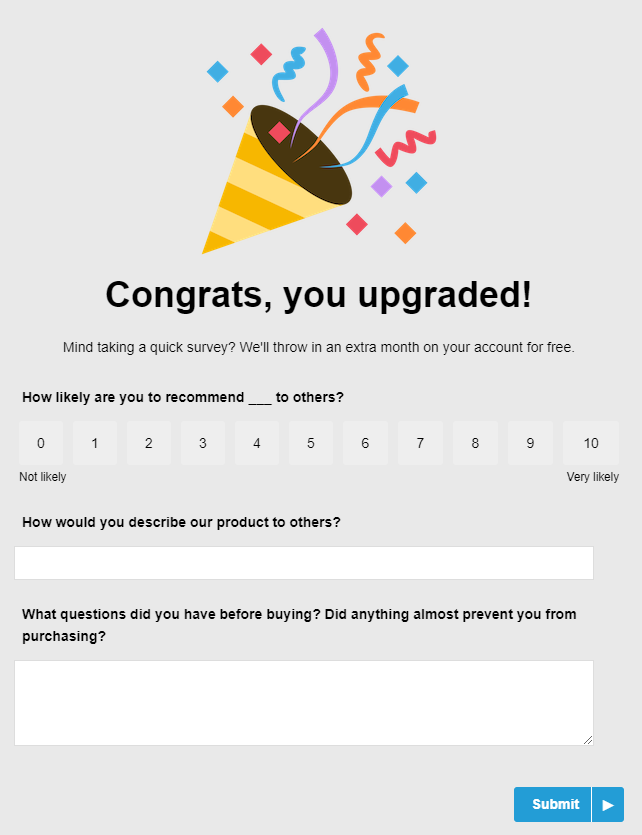 It's that easy.
Appcues is one of my favorite tools for understanding customer behavior better.
Plus, these surveys are super noninvasive compared to asking your email list to take one.
They are great for targeting users at different stages and collecting information that would otherwise cost a ton of money.
On top of that, they take just a few minutes to set up.
So, you can start collecting data ASAP and gain a better understanding of your customer's behavior.
Use this data to leverage sales in the future and stress a value proposition that hits on their pain points.
Conclusion
What drives your customers to purchase? Why are they using or viewing your product?
What about your product will enhance their lives and solve a pain point?
Knowing the exact answers to these key questions is the only way to grow your business.
You need to genuinely understand your customers to give them the experience they need to keep coming back for more.
But most marketers I know struggle to understand their customers.
Where do you start? How do you incentivize them to engage with you?
Start by adding a live chat system to your website.
You can use it to collect customer data and ask key questions based on their browsing.
Or try to get your email list to answer a customer survey for a worthwhile incentive!
Then you can try to inspect customer reviews on various websites.
Lastly, use a tool like Appcues to deliver incredible surveys or guides based on customer behavior, and collect insights fast.
If you can do these things and start to understand what drives your customers to purchase, you can tap into their pain points and solve them.
And if you relieve their stress or make their lives easier, you will drive more sales fast.
What are some of the methods you've used to understand your customers better?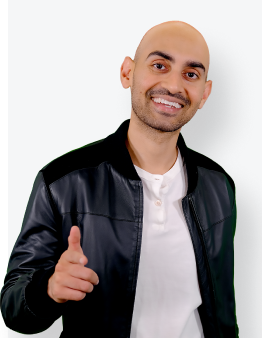 See How My Agency Can Drive More Traffic to Your Website
SEO - unlock more SEO traffic. See real results.
Content Marketing - our team creates epic content that will get shared, get links, and attract traffic.
Paid Media - effective paid strategies with clear ROI.