When it comes to driving traffic, you've probably already heard of the most common strategies.
Search engine optimization, Google Ads, Facebook ads, a social media presence on sites like Twitter and Instagram, great content marketing, and maybe even videos or podcasts.
But there's a tool to grow traffic most overlook: custom browser features.
This rare technique has a surprising advantage: whereas website optimization leaves once a visitor clicks away, browser techniques stay with the prospect long after they leave your site.
Interested?
With 61% of marketers saying generating traffic and leads is their biggest challenge, according to research by Hubspot in 2018, it's worth at least giving a try.
Before we get started, let's clarify—a browser is the program you use to go online. Most use Chrome, Firefox, Safari, or Edge (previously Internet Explorer).
And while there are certainly mobile browsers, we'll be focusing on the desktop version in this article. Mobile browsers usually just don't have the same customizations available.
Also, this isn't a short-term strategy.
Investing in a better browsing experience allows your community to stay connected to your brand and content even when they're away from your site.
Which in the end, will lead to more interaction, repeat visits and a boost in blog traffic.
1. Browser applications
A browser-based application (or app for short) is a bit like a desktop program. Essentially it provides the features of a full-blown application, but runs through your browser instead.
There are endless uses for browser-based apps.
The possibilities range from reading comics to managing your finances, playing games, editing photos, checking the weather, reading the news, shopping, or even listening to your favorite music and more.
Having a beloved browser app can really stoke the fire of community enthusiasm and engagement around your site, service, or brand.
You can find apps for Chrome on the Chrome Web Store, apps for Firefox are available through Mozilla, and Edge extensions can be found on the Microsoft Store.
Pros
Having a browser app means that you've just become a destination.
Depending on what tools, services, games, or other interesting things your app provides, you could keep people engaged with your brand for hours or every browser session.
Cons
Creating a well designed and useful web app is tough work that not everyone has the skill set or budget to pull off.
This is definitely the most technically advanced way to use the browser to drive traffic.
2. Browser toolbars
Browser toolbars are a series of icons or buttons arranged on a graphical user interface (GUI) strip attached to the top section of your browser window below the URL bar.
Typically, toolbars are designed to group a series of functions together to enhance a specific experience, like doing SEO research, performing a search, or quickly finding media content.
A standard default toolbar will be for helping you navigate the web and include features like an extra search box, easy bookmarking, and a few quick links to your favorite sites.
Many brands have created custom toolbars that group together a series of features and functionalities to help their fans and followers stay engaged.
More importantly, these toolbars allow their users to consume content more frequently and easily.
When it comes to toolbars, your options are a bit more limited than the other types of custom browser applications listed here.
Google Chrome doesn't support toolbars, and since it has over 70% of global desktop browser market share as of 2019, it means toolbars shouldn't be your only focus.
But other applications, including Firefox and Edge, do support toolbars. If you're targeting people using these browsers, it can be a great way to expand your reach.
Pros
The best advantage of a toolbar is that it's always in the browsing experience. Because they're part of the native display, users will forget they're even there and use them regularly.
Staying in front of your fans/followers no matter where they go online will keep you in the forefront of their mind and encourage increased visits to your site.
Cons
Some users can be turned off by toolbars in general, opting rather to optimize their screen real estate by going without toolbars altogether.
Also, while not dead – browser toolbars are a bit "2008." With browser apps, themes, and extensions on the rise, having an additional toolbar may seem redundant to some users.
You'll also miss out on users of Chrome, the most popular web browser online.
3. Browser extensions and add-ons
If you understand the concept of a browser app, you can think of an extension as a "light app." While it's similar to an app in that it performs in-browser functions, it's much more pared down.
Browser extensions or add-ons (they're known by both terms) are lightweight programs that allow you to add custom features and functionality to your browser.
The two biggest players in this field are Google Chrome (which uses the term extension) and Mozilla Firefox (which uses the term add-on).
The marketplaces mentioned earlier for downloading browser apps are also where you can find extensions or add-ons.
Pros
By having a useful extension you can make the functions and services on your website readily available to your users whether they are on your page or not.
They're also less intrusive than a toolbar and less hassle to create than an app, leaving a great middle ground for user experience.
Since they're usually just icons in the top corner of a browser, users are also less likely to get frustrated with browser clutter and delete them.
Extensions are also convenient. If users constantly do something on your site, like saving content or tracking time, create an extension that eliminates the need to open a new tab.
Cons
Extensions usually don't lead to direct traffic, since an extension that just links to your site is pretty worthless.
However, a number of companies have used them to extend the functionality of their existing site—sites like Buffer, Toggl, and Evernote have engaging browser extensions.
An extension should do what the name implies. That is, it should extend your existing offerings, not just redirect users to what's already there.
4. Browser themes
A browser theme is a design layer added to your browser to update its appearance and in some instances, add new features.
Both Google Chrome and Mozilla Firefox have extensive galleries of browser theme options to choose from on their official websites, and these can be a great way to brand a browser.
This can be great if you run a highly-recognizable brand like Harley-Davidson, Disney, or a major sports team. These types of companies have customers eager to use their branding.
But what if you don't?
The answer is simple: focus it around what your customers are interested in. If you have a weather website, for example, don't just create a browser theme with your logo colors.
Instead, include simple features your target audience would be interested in, like updated weather information or frequently-changing photography of thunderstorms.
You can find themes on the Firefox Theme add-on store, in the Chrome Theme Store, and through third parties for Microsoft Edge.
Pros
Keeping your brand in front of your users while they are away from your site encourages repeat visits. It's a great way to build brand awareness at all times.
When combined with extra features like a newsfeed or quick links, this form of promotion can lead to a significant uptick in brand interaction.
Cons
Unlike an extension or a toolbar, this method changes the entire appearance of your users' browser.
What that means is that unless you have a number of different looks for them to choose from, when they decide to change things up again design-wise, they'll likely remove your theme.
Conclusion
If you're looking for a creative, out-of-the-box way to start building brand credibility and generating more traffic, customizing the browser experience might be a home run for your site.
In general, browser enhancements fall into four categories, and you can use any or all of them to build your brand and build an even better experience for your most loyal fans.
The first is also the most complicated—creating a browser application. Similar to a desktop program or smartphone app, this is a fully contained piece of software in the browser.
Next, you can create a toolbar. While this isn't completely dead, most modern browsers are moving away from toolbars, so this probably shouldn't be your strategy's focus, but still has its place.
Third, create an add-on. Like a browser application, this is custom code that works inside the browser, but unlike an application it's smaller and usually affects the content of a webpage.
And finally, you can create a custom theme. If you have a strong brand image already or a group of passionate fans, this can be a great way to keep them engaged around the web.
How can you use browser tools to keep your users engaged?
About the Author: Kevin Dwinnell is the Director of Product & Marketing at Brand Thunder. You can follow his team on Twitter @brandthunder or Facebook.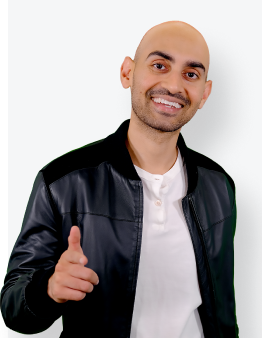 See How My Agency Can Drive More Traffic to Your Website
SEO - unlock more SEO traffic. See real results.
Content Marketing - our team creates epic content that will get shared, get links, and attract traffic.
Paid Media - effective paid strategies with clear ROI.
Are You Using Google Ads? Try Our FREE Ads Grader!
Stop wasting money and unlock the hidden potential of your advertising.
Discover the power of intentional advertising.
Reach your ideal target audience.
Maximize ad spend efficiency.