Article sponsored by PayPal
Contactless payment methods are tapping into the future of commerce.
I'm not the only one who thinks this.
International Data Corporation (IDC) predicts that 80% of retailers will offer contactless payment and app-based scan-and-pay systems in-store by 2023. IDC estimates this will increase conversion rates by 40% and customer retention rates by 30%.
There are a few key benefits to implementing contactless payments in-store:
Better customer experience: Contactless payments allow for a quicker and smoother customer checkout experience. This speed makes for happier customers as well as greater customer loyalty.
Operations: Contactless payments are not only faster but help reduce overhead costs, meaning stores have both shorter processing times and greater revenue.
Security: Encryption and other built-in protection measures help minimize issues with fraud for both the merchant and the customer.
When we talk about leaders in the contactless payments space, we must talk about PayPal. With a user share of 82%, PayPal is the most used online payment service in the U.S.
As in-store contactless payment options grow in popularity, PayPal also leads the charge with in-store solutions and different touch points across the sales funnel. Let's dig into why this is important and how PayPal enterprise solutions can help.
Meeting The Needs of Enterprise Customers at All Steps of The Funnel
Commercial CMOs and decision-makers are feeling consumers' increased urgency for change. The uncertainty in the consumer and commerce landscape is forcing execs to think about how to engage even before the transaction. From supply chain woes to recession fears, execs are trying to balance measured concern and a need for action.
With the current retail landscape, merchants face a wide range of demands from both IT and business payment process standpoints. A great example of these multifaceted concerns is the IT discussion. When thinking about new solutions to integrate, enterprise decision-makers must consider the following:
Scalability: Any new solutions at the enterprise level must be scalable for the existing business and projected future expansion, all while maintaining a universal standard of quality and customer experience.
Security: The average enterprise data breach costs $4 million as of 2021. Any new solutions must have a proven security track record and advanced security practices to avoid any problems.
Efficiency: Your customers are already used to a certain standard of service, whether that's speed, support, versatility, or all the above. Any new enterprise-level rollout needs to take place without compromising that standard. As your competition improves, you may need to process customers faster than before.
All of these items to consider, and this is only one aspect of the retail landscape!
At the same time, if you're a CMO, you realize commerce starts far before checkout.
Many purchase factors stem from the availability of touchless shopping, delivery methods, pickup (curbside and in-store), and Buy Now, Pay Later options.
Surveys show investments into first-party data strategy, partners, and matching technologies rose by 26% in 2022.
There's a good reason for all this investment. 55% of shoppers consider having their preferred payment method essential while shopping, or they will not shop at the store.
It's clear: you need solutions at all funnel levels to meet the modern buyer's demands.
But how do you establish payment touchpoints with ease?
From the point of discovery to purchase, PayPal offers a pathway to help improve the customer experience for enterprise merchants.
Solutions include:
● Omnichannel payments
● Marketing technologies (i.e., loyalty rewards, geolocation-based offers, etc.)
This touch-free model from PayPal gets customers excited to pay in the way that's most convenient to them while they score benefits from their purchase(s).
It's all about acquiring customers at the right time, through the right channel, with the right message.
Let's look at the PayPal enterprise solutions ready to help your team.
PayPal Solutions: A Support Tool for All Touch Points
The perfect support tool will help your business acquire, convert, and retain customer loyalty.
Getting businesses to look beyond the transaction is the first step to migrating to new payment solution options. When done right, it will optimize procedures and interactions, resulting in higher customer satisfaction.
With an expanding portfolio of easy-to-implement, omnichannel solutions, PayPal is much more than just the payment button consumers and businesses have come to trust. PayPal has a suite of solutions, including PayPal Checkout and Pay Later, to help you acquire, convert, and retain customers.
A trusted partner for digital payments provides a seamless online/offline buying experience. Retailers need a vendor with payment experience, resources, and an established track record.
PayPal enterprise solutions not only solve today's payment needs but also provide new payment solutions that adjust to consumers' modern needs.
By taking advantage of PayPal's solutions, enterprise execs can help expand their vision of consumer behaviors and expectations to navigate economic, technological, and regulatory changes.
Bringing in the expertise and tools like PayPal solutions may be the game changer to achieving their vision.
After all, you want to improve your bottom line, right?
Baseline Payment Solutions With PayPal
Having PayPal enterprise solutions means more options which can lead to more sales.
Offering PayPal or PayPal Pay Later as payment alternatives on your site will help set you apart.
You get to build your all-in-one checkout.
Your checkout experience can fit your brand and your customer's journey.
Decide which customer-centric features you need to expand as your company grows.
This is why PayPal offers a custom payment solution and a baseline option with HTML buttons.
With the HTML buttons, you have a simple model designed to be universally used on any e-commerce site.
With custom PayPal solutions, you can create an experience with a more robust site that doesn't use a third-party shopping cart. Best of all, there are a lot of options to align with your customers.
Touch Point 1: Finance
Did you know 66% of Buy Now, Pay Later users abandoned a transaction because they did not see the Buy Now, Pay Later messaging?
At important moments in the shopping journey, automatically advertise relevant payment alternatives while the customer shops and at checkout. Customers are more likely to buy if they know they can pay in installments or with their preferred payment option. 74% of Buy Now, Pay Later users say that seeing pay later messaging while shopping encouraged them to complete a purchase
This will increase your chances of making a transaction.
Having PayPal for your business allows you to use its various features to convert customers such as:
• PayPal Checkout – Part of a frictionless path to purchase (i.e., less clicks!)
• PayPal Pay Later – Offering more ways to pay with leading authorization rates
• Digital Wallet – Industry-leading wallet and security features
• Pay with Venmo – Focused on younger consumers and more flexibility for them
• Honey – Deals and coupons to help create loyalty
• Happy Returns – Over 5,000 return bars in the U.S. create an easier return experience (like Amazon Return drop-offs at UPS or Whole Foods). Internal Happy Returns data tracking shows merchants using Happy Returns can save up to 40% on returns through this feature.
These options can give your sales a boost and make your customers confident in the value of their order(s) with your brand.
Note that in some cases, these solutions can work together to create an even stronger customer experience. For example, PayPal data shows that over 70% of PayPal Pay Later users engage through PayPal Digital Wallet.
Touch Point 2: Social Media
Global e-commerce sales are expected to reach $1.6 trillion in the next three years, representing a more than 100% rise during 2020.
If you haven't started, now is the time to begin marketing on social media.
Take the leap by using PayPal on your social media channels.
PayPal teamed up with Facebook and Instagram to promote shops, offering more mobile-first shopping experiences.
PayPal for social media offers a smooth and unique way to use a weblink shared with your customers to enable subscription payments. This is innovative because it reduces the friction on the path to checkout.
Create full-funnel strategies that include Shopping for Creators, upcoming product launch announcements, and even Live Shopping.
Widen your customer reach by making your e-commerce business available on your social channels.
Touch Point 3: Email
We've come so far with email marketing — especially adding in automation efforts.
No matter what others are saying, email marketing isn't dead, but some practices are.
Now, PayPal has kicked things up a notch.
PayPal email solutions enable you to generate invoices and process payments automatically.
You can keep up with customer contact automated throughout their entire buyer's journey.
Include a customized PayPal button in your emails to use it for e-commerce. From follow-ups on purchases to event registration confirmation, you may accept payments for any fees.
Frequently Asked Questions
How can PayPal scale with my business?
PayPal helps enterprise-level businesses scale through a combination of versatility and uniformity. The variety of the PayPal enterprise platform means as you expand into different areas, PayPal has options ready as your preferred payment processor. This applies both to the digital world and in-store support. So instead of having to manage multiple providers for different needs, PayPal can support all of them in one place.
PayPal also has a consistent standard of service and support to ensure you can follow through on the quality that you promise to existing and new customers. You can customize existing tools and features for your exact needs.
How does PayPal support digital expansion?
PayPal has a variety of different solutions in place to complement your business's expansion outside of basic payment solutions. For example, integrating PayPal with your company's social media channels helps to turn interactions on your posts into conversions. This is one of several channels where you can implement a PayPal solution to support your other digital operations and strategies.
In addition, you have an existing network of over 400 million active accounts familiar with the platform to support your expansion plans.
How does PayPal optimize my payment processing?
PayPal has a variety of enterprise-level solutions in place to keep payment processing efficient, including ensuring only legitimate transactions are approved, keeping payment data up to date for the customer experience, and boosting approval rates. PayPal also has the benefit of over 20 years of industry expertise to help you pivot your approaches as needed.
What types of PayPal solutions can my business use?
Other than baseline payment solutions, there are three touch points you can address with PayPal:
1. Finance
2. Social Media
3. Email
Does PayPal charge a fee for transactions?
All standard commercial transactions are at a 3.49% rate plus a fixed fee*. Check out all in-depth merchant fees.
Is PayPal secure?
Yes, PayPal is secure. Upguard's Security Rating for PayPal is an "A" for good security practices. PayPal offers fraud protection and lets users flag suspicious transactions. Whether you're a buyer or seller, you will have encrypted security technology to help ensure your transactions are secure via PayPal.
Conclusion
You should want to work with a reputable software vendor who can support you.
The value of payment solutions like PayPal offers show just how much giving customers options influences their buying decisions.
Let customers take control of their finances and meet them at the touch points they want.
No matter a customer's background or economic standing, they should have access to affordable, convenient, and secure products and services.
Get well-positioned as a business to quickly adapt to changing consumer behaviors while future-proofing your ability to deliver new omnichannel experiences.
Regardless of the choice you make, keep in mind how payment solutions at every touch point can transform your business.
Are you using PayPal on your site? Have you noticed a difference in customer interactions?
*Fees subject to change.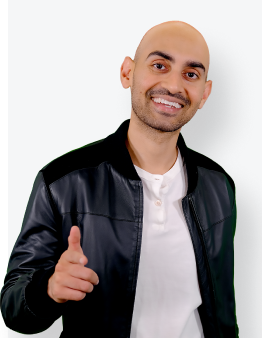 See How My Agency Can Drive More Traffic to Your Website
SEO - unlock more SEO traffic. See real results.
Content Marketing - our team creates epic content that will get shared, get links, and attract traffic.
Paid Media - effective paid strategies with clear ROI.
Are You Using Google Ads? Try Our FREE Ads Grader!
Stop wasting money and unlock the hidden potential of your advertising.
Discover the power of intentional advertising.
Reach your ideal target audience.
Maximize ad spend efficiency.