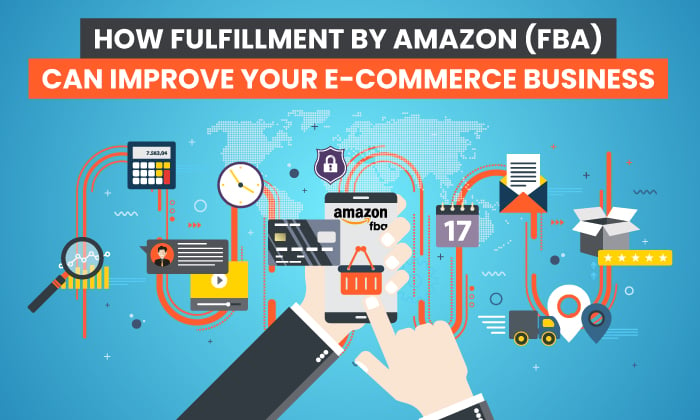 If you're already selling on Amazon or are thinking about it, you've probably heard about the Fulfillment by Amazon (FBA) service.
While it does have a strong allure (who wouldn't want someone else to handle all the tedious logistics), its benefits aren't the best fit for every type of Amazon seller.
You need to take into account the additional fees, hiccups around branding, and not having direct access to your customers.
However, if FBA is the perfect fit for your e-commerce business, it can increase your profits on every sale.
Not sure if the extra FBA costs are worth it?
Keep reading.
I'm breaking down everything you need to know about Fulfillment by Amazon and how you can use the service to scale your online business.
What Is Fulfillment by Amazon (FBA)?
Fulfillment by Amazon (FBA) is a service for third-party sellers. Amazon will handle all your shipping, returns, and refunds, as well as warehousing, picking, packing, and more.
You (the seller) send your products to Amazon, who will handle the orders as they come in. All you need to do is focus on selling and making sure Amazon has enough stock.
Sounds great, right?
Well, only if you can afford it.
Fulfillment by Amazon is a paid service, and you're essentially paying "rent" for storage and fulfillment.
The longer your product doesn't move, the higher your costs. Your pricing structure will also depend on the size of your products, and clothing items incur an additional $0.40 fee.
However, if you can afford FBA, you'll have access to benefits like:
24/7 customer service
Amazon Prime eligibility
Amazon handling all fulfillment and shipping administration
With Amazon handling your orders, you earn the opportunity to scale your business and reach more customers.
How Does Fulfillment by Amazon Work
Ready to take the leap? Here are the steps you need to follow to set up the FBA service, and what you can expect from each stage of the process.
Step 1: Set Up Your FBA Account
Before Amazon can take over your orders, you'll need to create an Amazon seller account.
This isn't free.
You'll need to choose between an individual selling plan (where you are charged per item) or a professional selling plan (a flat rate of $39.99 per month).
No matter which plan you select, you'll still get access to Fulfillment by Amazon inside Seller Central (Amazon's interface for merchants to manage their orders).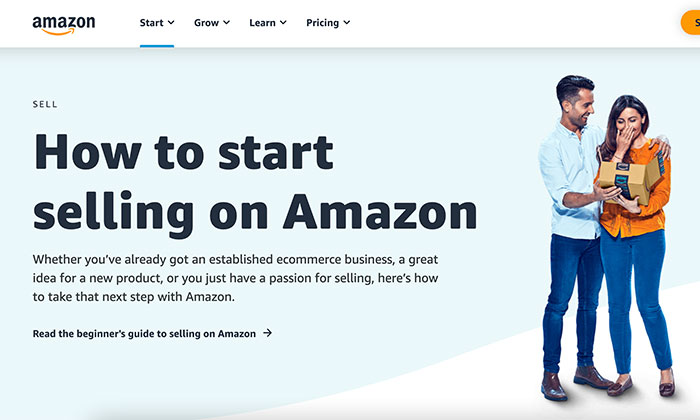 Step 2: Log in to Seller Central and Create Your Product Listings
When you've finished setting up your Seller account, start adding your products to the Amazon catalog.
Make sure the listing is set to "Fulfilled by Amazon."
Remember to review the list of FBA product restrictions so you can ship orders with Amazon.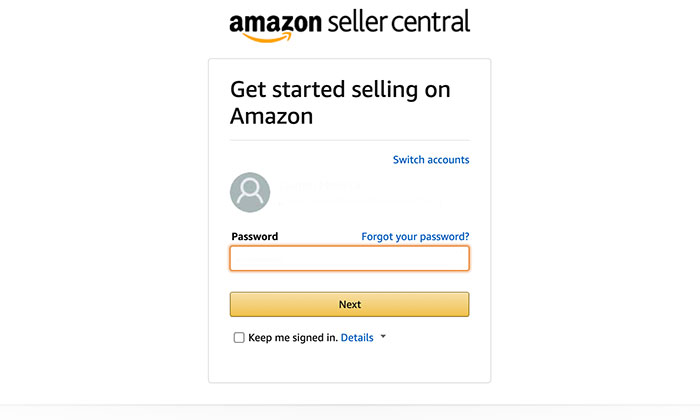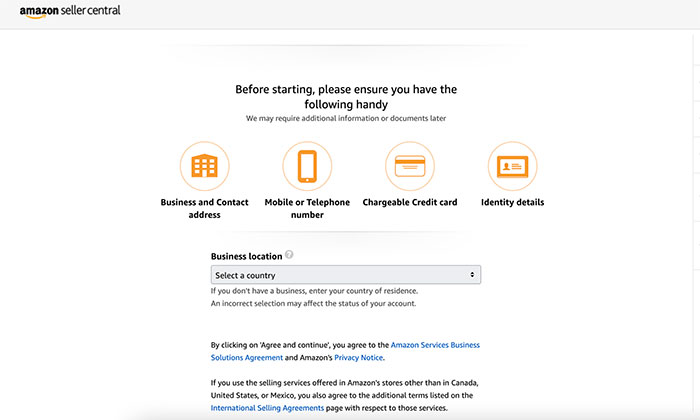 Step 3: Prepare Your Products for FBA
With your products set up on Amazon, it's time to prep your products for shipping to the fulfillment warehouse.
Review Amazon's packing and shipping requirements to confirm your inventory arrives safely.
Some products require specific preparation, and you can pay an additional fee for Amazon's FBA Prep service if you don't want to do it yourself.
For shipping, you'll need to follow shipping guidelines including accepted box sizes, weight, and packing materials, and make sure your boxes contain specific information to help Amazon with inventory management.
Step 4: Create Your Shipping Plan
When you're ready to ship your products to Amazon's warehouse, you'll need to create a shipping plan.
An FBA shipping plan includes:
what products you want to send
the quantity of each product
printing your Amazon shipment ID labels
your shipping method and courier details
preparing and labeling your inventory (unless you want to use the FBA Prep service)
Step 5: It's Time to Sell
Once your inventory arrives, it's time to focus on moving your product.
Remember, the longer your inventory stays in the warehouse, the more it will cost you.
This is why it's essential to have an Amazon sales strategy in place. The quicker you can move stock, the lower your expenses, and the more money you'll make.
How Much Does Fulfillment by Amazon Cost?
The FBA program works on a pay-as-you-go module.
You are charged for the storage space (based on size and weight) and order fulfillment as they come in. The cost of shipping products to your customers is included in your fees, and you don't pay extra for Amazon Prime and free shipping orders.
What does this mean for you?
If you're selling low-priced items with FBA, it could cost you more than if you had to do it yourself. This is why it's crucial to be strategic about what you list through the platform.
Here's a breakdown of the FBA fees:
Inventory storage fees: Amazon charges for every item stored at Amazon's warehouse. The price depends on the product size tier of your item.
Long-term storage fees: If you have inventory in the warehouse for longer than 365 days, your costs will increase. You can use the Inventory Age report to identify which products are subject to long-term storage fees.
Fulfillment fees: When a customer completes the sale, Amazon charges per unit for picking, packing, shipping, handling, customer service, and returns. If you want to see an estimate of your fulfillment fees, use the FBA revenue calculator in Seller Central.
Unplanned service fees: If your products arrive at the Amazon warehouse without the correct labeling or product preparation, you'll pay extra for unplanned services.
Removal order fees: For products you want to remove from the warehouse and stranded inventory (items not listed for sale), you'll pay to have Amazon return or dispose of your inventory. Removal fees are worked out according to shipping weight and a per-unit fee.
Return fees: If a customer returns one of your products, you'll pay a return processing fee. However, this fee only applies to products sold in categories that offer free return shipping, such as clothes and jewelry.
How Can FBA Improve Your E-Commerce Business?
Not sure if FBA is worth the money? Here's how the program can help grow your business and boost your bottom line.
Amazon Handles Customer Service and Returns
Are you struggling to find time to source, market, sell, and ship your Amazon orders?
The FBA can give you back time and freedom.
You no longer have to spend hours preparing individual orders, sending parcels around the world, and dealing with returns. All you need to focus on is selling.
Fulfillment by Amazon Can Scale Your Online Business
Having Amazon handle a big chunk of your admin is a low-effort method to grow your income.
The FBA program gives you access to a broader customer base and lets you latch onto Amazon's trustworthiness.
With more eyes on your products and a high trust factor, your chances of converting sales increase by simply switching to FBA.
Your Products Are Eligible for Amazon Prime
One of the major benefits of using FBA is Amazon Prime. FBA listings have the Prime logo letting customers know Amazon handles packing, delivery, customer service, and returns.
On average, Prime customers spend $1,400 per year, while the average Amazon customer spends only $600.
When you have access to Prime, you can quickly increase your profits because you're appealing to customers who spend almost double than average.
According to eMarketer forecasters, Amazon Prime users are expected to hit 153.1 million by 2022, with an annual growth of three percent.
By getting your products on Amazon Prime now, you'll potentially see an increase in sales year as more people sign up.
Access to the Buy Box
FBA may give you access to the elusive Buy Box.
What is the Buy Box, and why is it so important?
It's the white box on the right-hand side of the page that makes it easy for customers to add a product to their cart. According to BigCommerce, 82 percent of Amazon sales go through the Buy Box, making it sought-after real estate for sellers.
However, not all sellers are eligible to earn this lucrative spot.
You need to meet the following requirements:
a professional seller account
Buy Box eligibility status inside Seller Central
items must be new
availability of stock
By having your products stocked at Amazon's fulfillment centers, you guarantee availability to the Buy Box algorithm, increasing your chances of getting featured.
FBA May Increase Your Amazon SEO
According to observations made by BigCommerce, the Amazon algorithm tends to rank FBA sellers higher on search results.
Why does this matter?
Much like with Google SEO, people usually click on one of the first options at the top of the page. The higher your item ranks, the more people will see it, and the higher your chances of making a sale.
The Cons of Using Fulfillment by Amazon
Before you sign up for FBA, it's essential to take a look at the cons. As great as FBA sounds on paper, it might not be the best fit for your business.
Here are some factors you need to consider:
Costs: You'll need to pay $35 a month to Amazon for your seller account. From there, you'll need to pay all the other fees we discussed earlier in this post. If your products are low-cost items, FBA quickly becomes expensive to use.
Prep time: While you won't have to ship products to customers, you'll still need to send your stock to Amazon. All items need to be prepared and packaged according to their standards unless you pay extra for Amazon's prepping service.
Branding: When you use FBA, you don't have control over your branding. The boxes and labels will all carry Amazon's logo. You won't be able to improve brand awareness or add unique touches, which help you create a more personal relationship with your customers.
No email list: You can't build an email list of previous customers with FBA. This is problematic because if Amazon closed down, you would lose access to its pool of customers and have no way to contact them. By not having access to emails, you can't build a relationship and remarket to your customers.
Amazon FBA FAQs
How much does Fulfillment by Amazon cost?
You'll pay a flat rate of $39.99 for a professional account. Your FBA fees can range from $0.45 to $1.35 per unit, depending on weight and size.
How does Fulfillment by Amazon work?
You send your stock to Amazon's warehouses, and they'll handle picking, packing, shipping, and returns of your inventory.
Can you make money from Fulfillment by Amazon?
Yes, you can make a profit. However, you need to calculate how much you'll spend to see if FBA is worth it.
What's the difference between sold by Amazon and fulfilled by Amazon?
FBA is for third-party sellers who send inventory to Amazon fulfillment centers. Sold by Amazon is for Amazon products only. There are no third sellers involved.
Fulfillment by Amazon Conclusion
Fulfillment by Amazon is an incredible way to improve your e-commerce business. It gives you the convenience of passing on the logistics to someone else and access to Amazon's high-spending Prime customers, which can make a huge difference to your growth and profitability.
If your Amazon sales have been stagnant, experiment with one or two products and see how things go.
However, the pros of using FBA aren't enough for every type of business. For sellers with low-cost items, the additional fees you'll need to pay for FBA may not make the service worth it.
Do your due diligence and analyze everything to see if FBA will make you a profit and not a loss.
What are your thoughts on using Amazon FBA? Do you think the potential business benefits are worth the extra costs?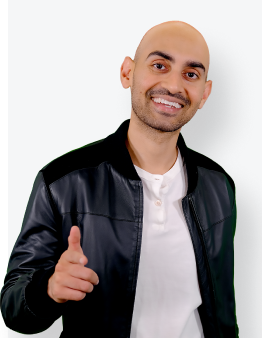 See How My Agency Can Drive More Traffic to Your Website
SEO - unlock more SEO traffic. See real results.
Content Marketing - our team creates epic content that will get shared, get links, and attract traffic.
Paid Media - effective paid strategies with clear ROI.
Are You Using Google Ads? Try Our FREE Ads Grader!
Stop wasting money and unlock the hidden potential of your advertising.
Discover the power of intentional advertising.
Reach your ideal target audience.
Maximize ad spend efficiency.