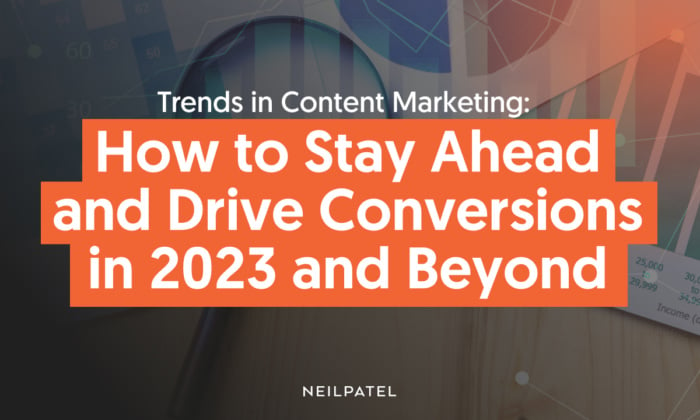 This article is written by Chad Gilbert, Senior Director of Content Marketing at NP Digital.
Content marketers: How have your processes and workflows changed in the first half of 2023 to adapt to the current landscape? And how does this inform your plans for the second half of the year?
As you might have guessed, one of the most significant changes we've made at NP Digital is incorporating generative AI tools into most of our content production processes and workflows.
From topic research and outline production to chunking out copy in first drafts and repurposing final content in various formats, AI has made it easier to scale production efforts so we can focus on more strategic aspects of our campaigns.
Here is an example of our content production workflow:
The world of content marketing is constantly evolving, and staying ahead of the latest trends in content marketing and industry tools is essential for companies looking to stand out from the crowd. With TikTok taking over as the number one search engine for Gen Z, new social channels like Instagram Threads, and generative AI taking center stage, digital marketing strategies and tactics must evolve accordingly to stay relevant.
Below are four key trends in content marketing I'm going to focus on to cut through the noise and stay ahead of the curve.
1. Short-Form Video Production
Video marketing content continues to grow in popularity, with consumers increasingly turning to video over other forms of content. Search engines and social platforms alike continue to regularly feature videos in search results, and 92% of marketers feel that video gives them a strong ROI.
In 2023, short-form video production is a key trend as marketers look to capture the attention of their audience in the shortest amount of time possible. By producing bite-sized video content that viewers can consume quickly and easily, brands can more easily reach their audience on the go and keep them engaged. This is a new spin on an established digital marketing trend.
While it may look intimidating to make the move into video production for the first time, there are more tools than ever to simplify the process. Programs like Adobe Premiere Pro, InVideo, Canva, and VideoScribe offer video creation options for every skill level and budget.
A few helpful video tips to consider:
Invest in high-quality, short-form video content that is optimized for mobile viewing.
Consider using platforms like TikTok, Instagram Reels, and YouTube Shorts to reach a younger, more mobile-savvy audience.
Use short-form video to tell stories and showcase your brand's personality, not just to promote products and services.
Be creative with your formats. From explainer videos and live streams to customer testimonials, different forms of video content are effective with each brand's audience.
This example from the Smithsonian Channel shows how you can compress a complex topic like a historic event into a short, dynamic video:
The theme of saving time applies both to the audience as well as marketers, as we can see with our next trend.
2. AI-Generated Copy and Workflows
Artificial intelligence is revolutionizing the way we create and distribute content. AI-generated copy has become increasingly popular this year. C
ontent marketers can use AI to create high-quality content optimized for search engines and automate specific elements of the copywriting process, freeing up valuable time.
With the ability to generate content that is relevant, engaging, and optimized for search engines, AI is already changing the world of content marketing.
A few helpful AI-generated copy tips to consider:
Consider using AI to generate topic ideas and outlines rather than fully formed articles.
Look for AI tools that enable you to customize and edit the output to ensure that it aligns with your brand's tone of voice.
Use AI to optimize and edit existing content rather than generating new content from scratch.
Think of creative ways to use these tools beyond copy creation, like building schema or research support.
While AI-generated copy is an invaluable tool for marketers, it must be balanced by a strong review process before you publish it. This is because first drafts of AI-generated copy are typically ladened with liability landmines. Read our full point of view (POV) on Q/A best practices with AI-generated copy.
For example, as a test, I asked ChatGPT to create an outline for a piece on dyeing one's hair: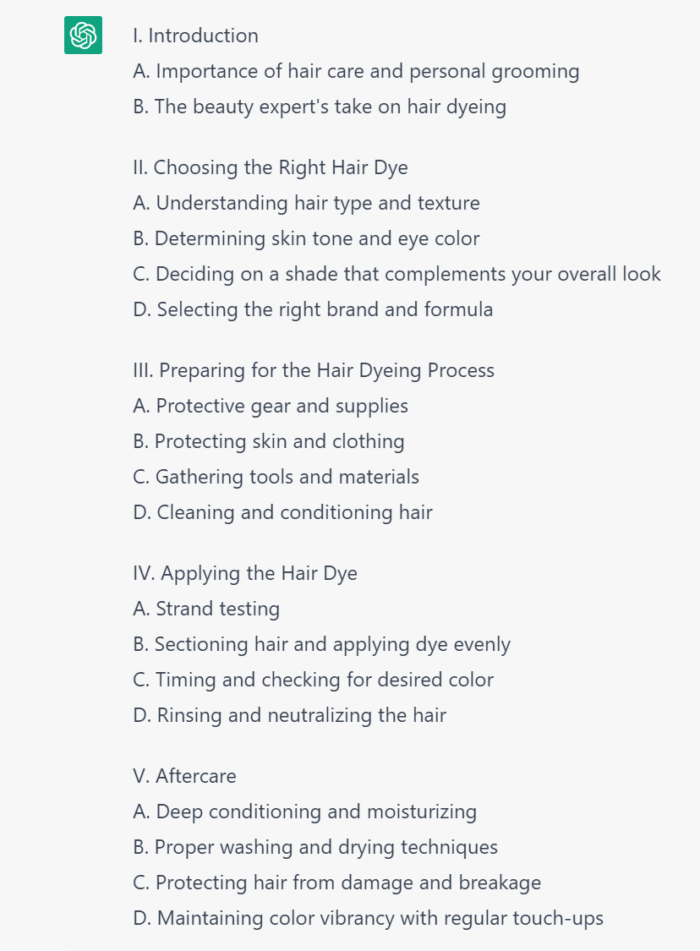 While it gives me some effective points to start with, some areas are lacking. For example, is dyeing affected by different textures or grades of hair? There may also be items I want to cut out of this outline for brevity. To maintain quality, you need to apply that human, specialized touch. This is a perfect segue into why quality is more important than ever.
3. Bigger Focus on Quality Assurance
In 2023 and beyond, there will be a greater focus on quality assurance in the content marketing industry. With an increase in low-quality, spammy content on the web, brands will be looking to ensure their content is the highest quality possible.
This means that content marketers will need to invest in quality assurance processes, such as thorough researching, writing, editing, proofreading, and fact-checking, to ensure that their content is accurate and engaging.
A few helpful quality assurance tips to consider:
Create a clear editorial content calendar and define a production process to ensure content is accurate and up to date.
Consider hiring a dedicated copywriter, copy editor, and/or proofreader to ensure your content is the highest quality possible.
Use data and analytics to measure the success of your content and use this information to continually improve your content production process.
Regularly monitor your competitors in the space to see the standard of content they are putting out and react accordingly.
Always comply with Google's E-E-A-T guidelines when ideating and producing content.
All three of the marketing trends we've discussed thus far focus on content creation. But today, it's even more important to build an effective brand around the content you create.
4. Focus More on Building Your Brand
One trend in content marketing that often gets missed is a greater focus on overall brand presence and authority. Brands are looking to create a consistent online presence across all platforms, from their website to their social media channels.
By focusing on their overall brand online, brands can build trust with their audience (and Google) and drive engagement with their content.
This includes creating a consistent tone and voice, visual identity, and messaging across all platforms, and doing so on a regular basis with specific intent.
A few helpful brand-building tips:
Create a clear brand style guide that outlines your tone and voice, visual identity, and messaging. It is helpful to create overall categories you want your brand to be known for and then drive those categories with specific marketing tactics.
Ensure that your website and social media channels are consistent with your brand style guide.
Don't wait for others to tell your brand story; start controlling your narrative across all online channels.
If you aren't on a social media channel relevant to your audience, plan to sign up for that platform. Over half of the planet's population is going to be using social media in some form in 2023.
What do you think of when you read the phrase "Golden Arches" or the jingle "Ba Da Ba Ba Bah?" I'm willing to wager that McDonald's popped into your mind immediately.
Few international brands are more recognizable.
But you don't have to be a mega-brand like McDonald's to be a consistent one. Just find what resonates with your audience, create a reference for your team to use, and stick with it. If you need to adjust, be sure you create a plan to do so across the board.
By focusing on the above trends, content marketers can stay ahead of the curve and drive engagement with their target audience.
Try creating high-quality, short-form video content. Lean on generative AI tools to optimize copy. Ensure you maintain a consistent brand presence across the web and the social media channels your target audience uses.
The keys to success in the latter half of 2023 will be staying ahead of the latest trends and leveraging new technologies to reach your audience in new and innovative ways.
Digital marketers everywhere must strike a balance between following tried-and-true best practices, staying ahead of the curve, and thinking outside the box. Some things are universal, though.
The winning formula is following the formats and topics that your audience needs while always keeping reader value at the forefront.
What trends in content marketing do you predict for the second half of 2023? Comment below!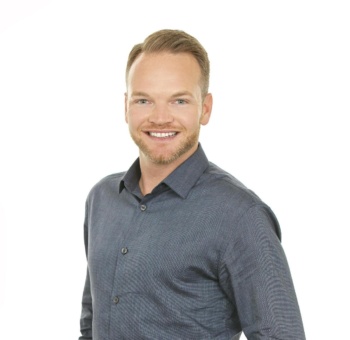 About the Author: Chad Frederick Gilbert is a veteran content marketing leader with 10+ years of experience in content marketing, journalism, and public relations. As Senior Director of Content Marketing at NP Digital, Chad leads, trains, and coaches a team of 30+ content strategists, writers, designers, and public relations practitioners who work with some of the nation's largest brands. Chad's content experience ranges from on-page website content strategy and scalable production to building out a comprehensive digital outreach program for reputation management to garner off-page content for Fortune 500 companies.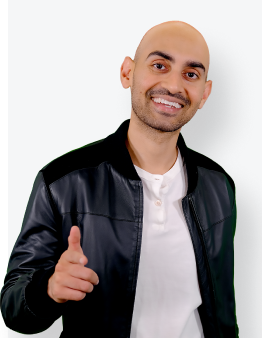 See How My Agency Can Drive More Traffic to Your Website
SEO - unlock more SEO traffic. See real results.
Content Marketing - our team creates epic content that will get shared, get links, and attract traffic.
Paid Media - effective paid strategies with clear ROI.
Are You Using Google Ads? Try Our FREE Ads Grader!
Stop wasting money and unlock the hidden potential of your advertising.
Discover the power of intentional advertising.
Reach your ideal target audience.
Maximize ad spend efficiency.