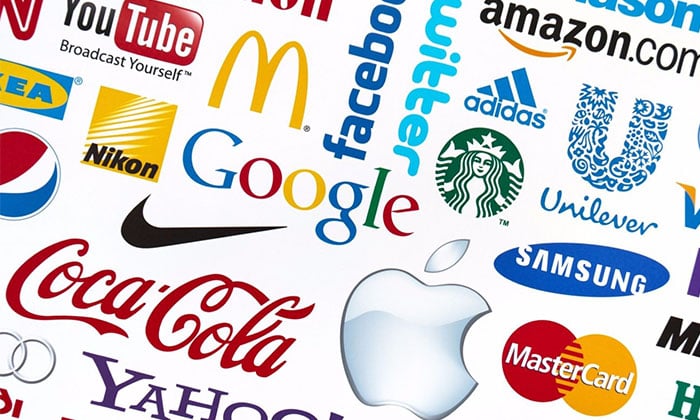 Like everything in life, learning from the people who have gone before us can be a great way to get ahead.
No startup survives on sheer luck. Rather, entrepreneurs are guided by knowledgeable advice from people who've been there and done that.
Taking a page from your "elders" can have the power to make or break your business.
Much like a successful or unsuccessful marketing campaign.
Every business survives or fails based on how well it markets its product.
This means that learning effective marketing tactics from entrepreneurial powerhouses should be a top priority.
These are people who used to be exactly where you are.
Did you know, for example, that Apple was started by Steve Jobs in this garage?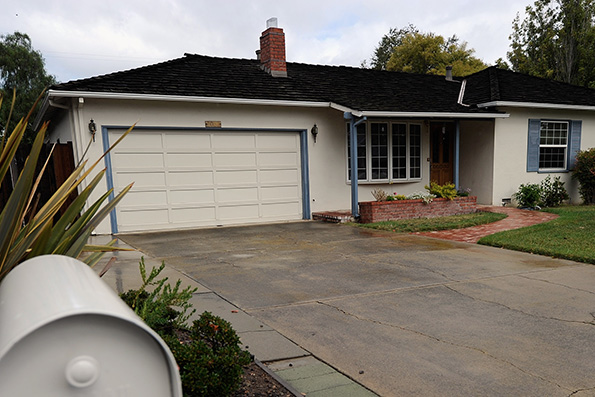 And Apple isn't the only big business with humble beginnings.
Amazon, Google, and Disney also started small. And now, all four are listed in the world's top 13 most-valuable businesses.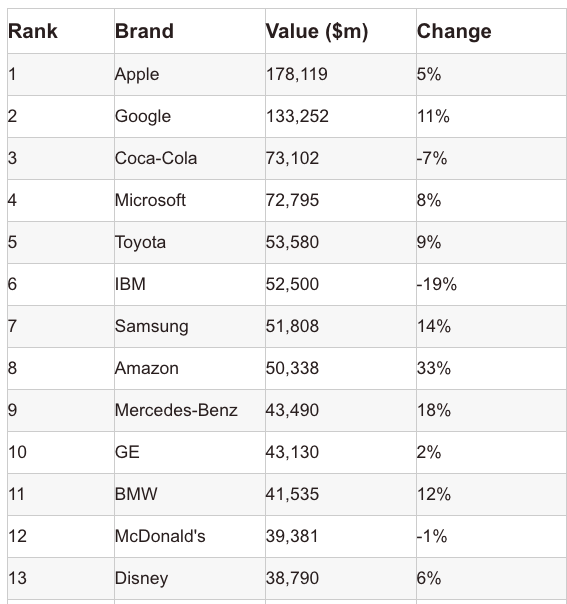 This means two things for your startup.
First, it's possible to achieve the same level of success that these brands have.
And second, it means that these brands, in a very real sense, have gone through exactly what you're going through.
So they probably have a lot of advice to offer your growing business.
But what advice is that?
Here are 12 marketing lessons from brands that have gone through your exact experiences and have lived to tell about it.
1. Streamline your content creation
Big businesses create a lot of content.
And it's for good reason. Content promotes visibility, shares your company's story, and even increases leads and conversions.
And they are giving the people what they want.
You don't have to take my word for it, though.
80% of people enjoy learning about a brand through online content.
Additionally, content marketing is one of the top priorities for B2B companies.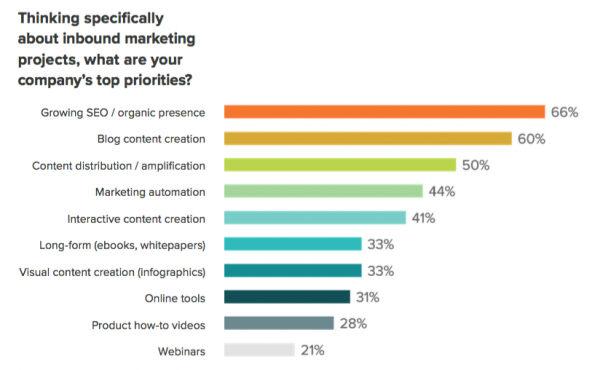 But even more interesting than the sheer amount of content that businesses are creating is the way that they're creating it.
Startup founders generally have a habit of doing all the content creation themselves. But the lesson here is to allow others to do it and create a reliable process for generating that content.
When asked who writes the content, businesses are increasingly allowing staff writers to do the heavy lifting.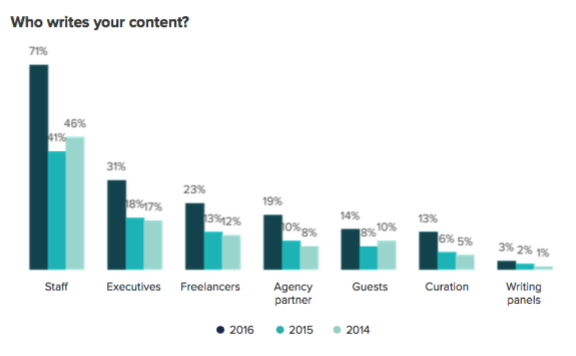 As you can see, executives aren't spending much time creating content in comparison to their staff.
Big businesses realize the importance of this.
Unless your biggest strength is creating compelling content —  and that's going to be your focus in the long run — it's probably best to hand it off to someone else.
Remember, the more sections of your business that you streamline, the more you'll be able to expand and grow.
2. Use content to increase visibility
It's a simple fact. The more content that you produce online, the more visible you are to your target market.
Gary Vaynerchuk is a pillar example of this truth.
He's built his audience and branded himself as an entrepreneurial expert by creating a new piece of content every three to six hours on social media.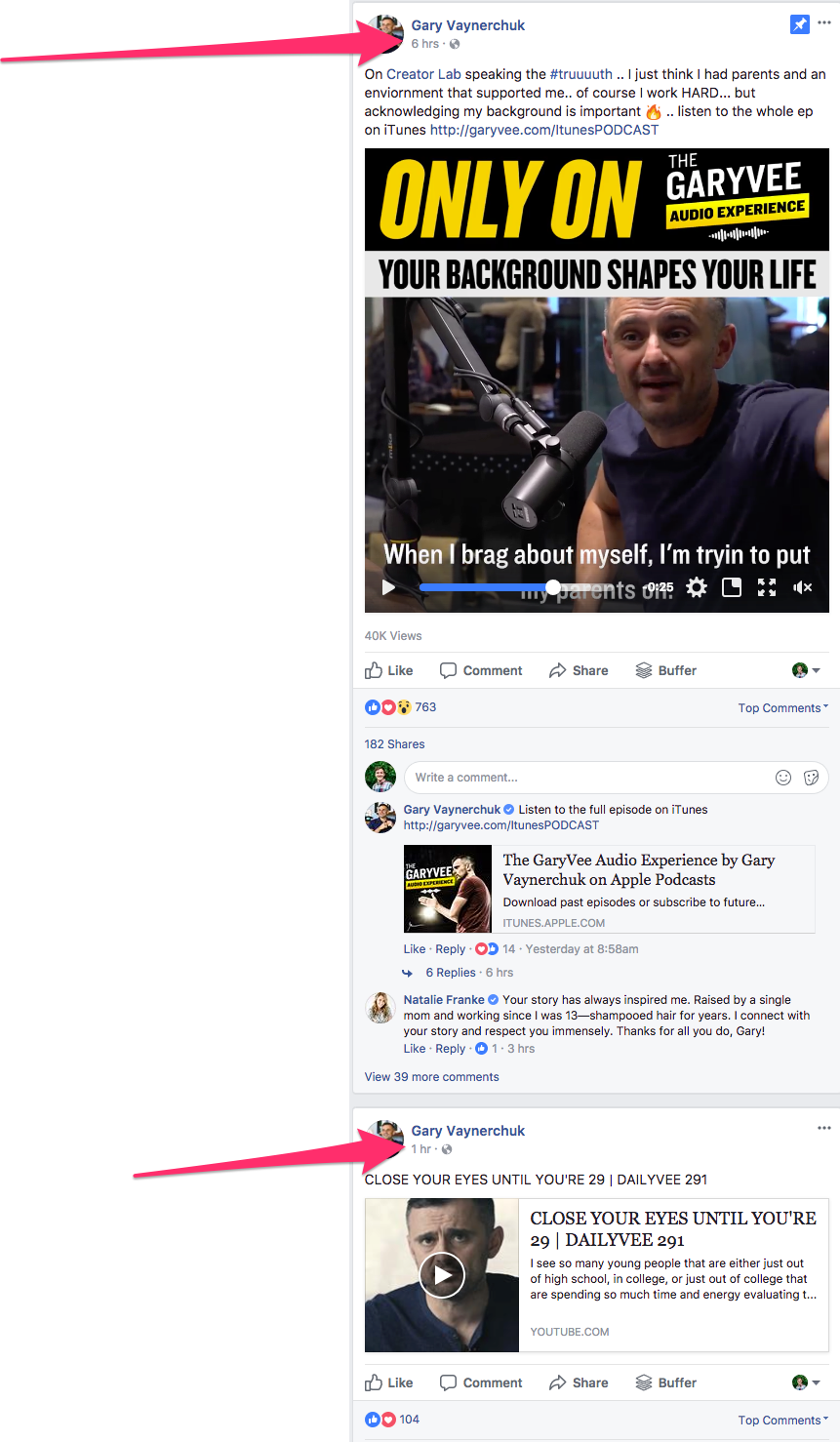 And it's not just those two posts. That trend continues practically throughout his entire Facebook feed.
How does he produce so much content?
It's actually really simple.
He documents his entrepreneurial journey.
If he talks to someone about their startup, he records it. If he speaks at a conference, he records it. If he has a conversation, he records it.
By recording and publishing a massive amount of video content, he brands himself as an expert worth listening to.
This video is posted on YouTube, but he has very similar content on his other social media channels.
His content creation method isn't rocket science. You can do the same thing by taking live videos and publicly documenting your journey.
3. Videos are the future of content marketing
Videos are the bread and butter of content marketing because they are easier than ever to record and they visually engage consumers.
But, for videos to be powerful in your marketing strategy, they can't just be popular. They also have to inform people's buying decisions.
That part is important. Nearly 50% of people look for product-related videos before making a purchase.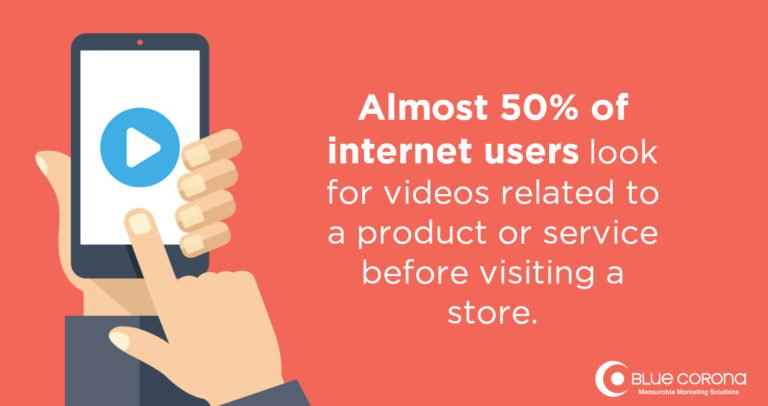 That's massive.
This means that you could unintentionally be discouraging consumers from converting if you don't have video content surrounding your product.
In fact, big businesses are so aware of video marketing's influence that they would prioritize it above everything else if they could.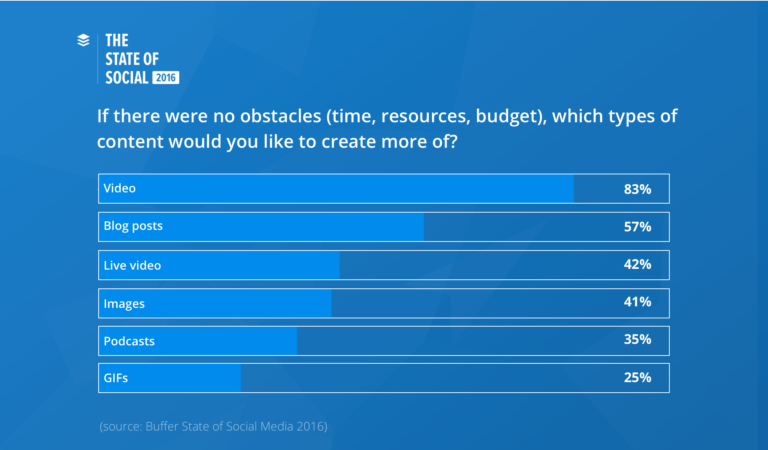 But video isn't just powerful on social media. It increases email click-through rates by 200-300%, as well.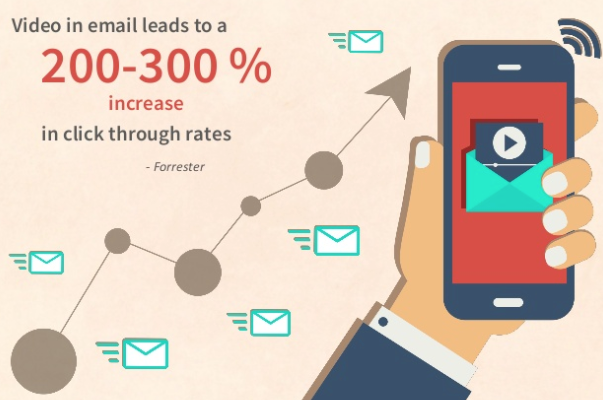 And it can increase the conversion rate on landing pages by 80%.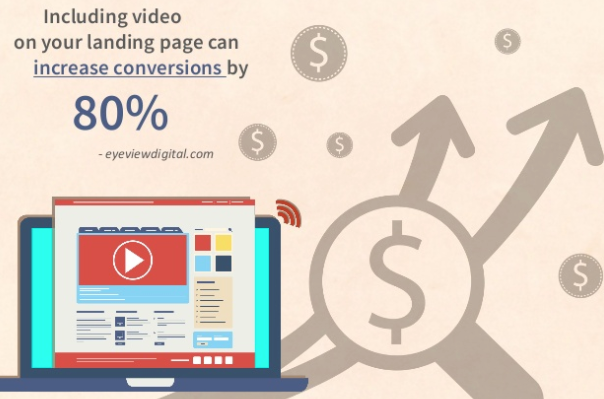 To further illustrate the power of video, consider the fact that half of social media views take place on YouTube.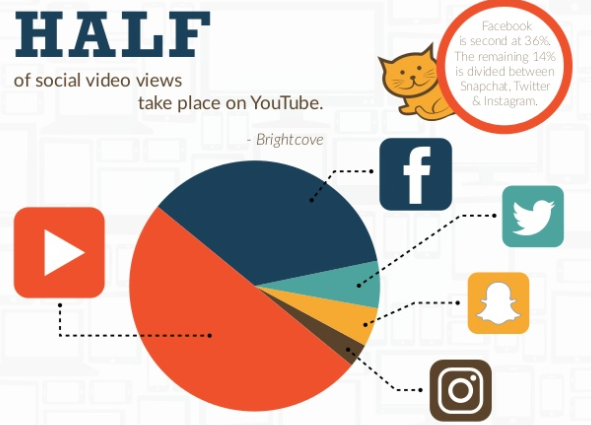 Video is transparent, engaging, and visual. Because of that, it's effective.
And because of its effectiveness, it's an increasingly powerful asset for content marketers.
4. Tell a story about your product
All great products and brands tell a story.
What do I mean?
I mean that storytelling is the cornerstone of effective marketing. But what is storytelling?
At its core, storytelling is making a promise to the people who buy your product. You could promise to make customers sexy, happy, healthy, wealthy. You name it.
Then, that promise is framed within a story.
Consider, for example, Greats, a designer shoe company created by Jon Buscemi and Ryan Babenzien.
In the video, Jon and Ryan share their story. They talk about how and why they got started and what makes their product better than other major players.
They tell a story. And that story promises designer shoes at a low price with quick and free shipping.
Since the term "designer" is usually associated with high-cost products, their video offers an untraditional narrative. One that consumers can't help but listen to.
Another example of this is TOMS, the famously charitable shoe company.
When a customer buys a pair of shoes, TOMS donates another pair of shoes to charity. Which is exactly what they meant with their "one for one" slogan.
What story does this tell consumers?
It's telling them that if they buy from TOMS, they're generous. It's also telling customers that their friends will think of them as generous since most people are familiar with the TOMS brand.
People enjoy being thought of as generous, and TOMS promises that by telling a compelling story about their product.
Your business could do the same thing.
Tell a story, make a promise, and sell your product.
5. Create a hashtag campaign
Hashtags are powerful.
They allow people to come together for a common cause, united around your brand's name.
They increase brand awareness.
And they can even build a customer base if the hashtag is compelling enough.
Hashtags can be used on practically any social media platform, including LinkedIn, Google+, Facebook, Instagram, and Twitter.
The women's hygiene brand, Always, created a hashtag campaign with #LikeAGirl.
Basically, Always positioned themselves as a brand that supports women and is against any sort of female subjugation.
That's a smart move for a brand whose customer base is largely female.
The hashtag took off on Facebook and other social media channels.

What's the benefit for Always?
Because the #LikeAGirl hashtag and video were shared virally on social media, their brand name was repeatedly seen and it resonated with women everywhere.
You can also create a lot of user-generated content by creating a unique hashtag and advertising it to your audience.
How?
Consider RedBull's #PutACanOnIt campaign. Redbull encouraged its customers to put a can in front of any object that included Redbull logo.
Then, by simply searching for the unique hashtag, Redbull found its favorite user-generated content and shared it on its own social media channels.
Hashtags let people engage with your brand. They create unique content that costs no extra money. And they solidify your brand's identity.
What's not to like?
6. Build a community
Why do people buy a product?
There are a lot of different answers to that question.
Sometimes, people buy because of a good sale.
Sometimes, they buy because they can't find the product anywhere else.
And sometimes, they buy because of an advertisement.
But more often than not, people don't buy for any of those reasons.
Instead, they buy because they're in the habit of buying your product. And creating a habit around your product is simply a matter of creating a community.
The famous fitness watch company, Fitbit, is a great example of this.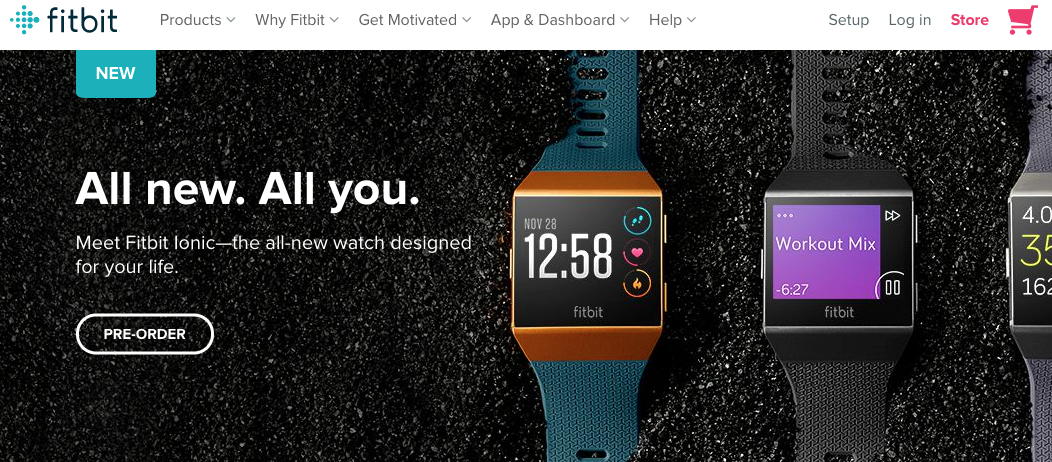 Fitbit sells watches that track everything from heart rate to steps walked per day and calories burned.
On the surface, they appear to just sell fitness watches.
But, after a deeper examination, you'll find that to be untrue.
Yes. The company sells watches.
But they also sell a digital community of people who want to get healthy.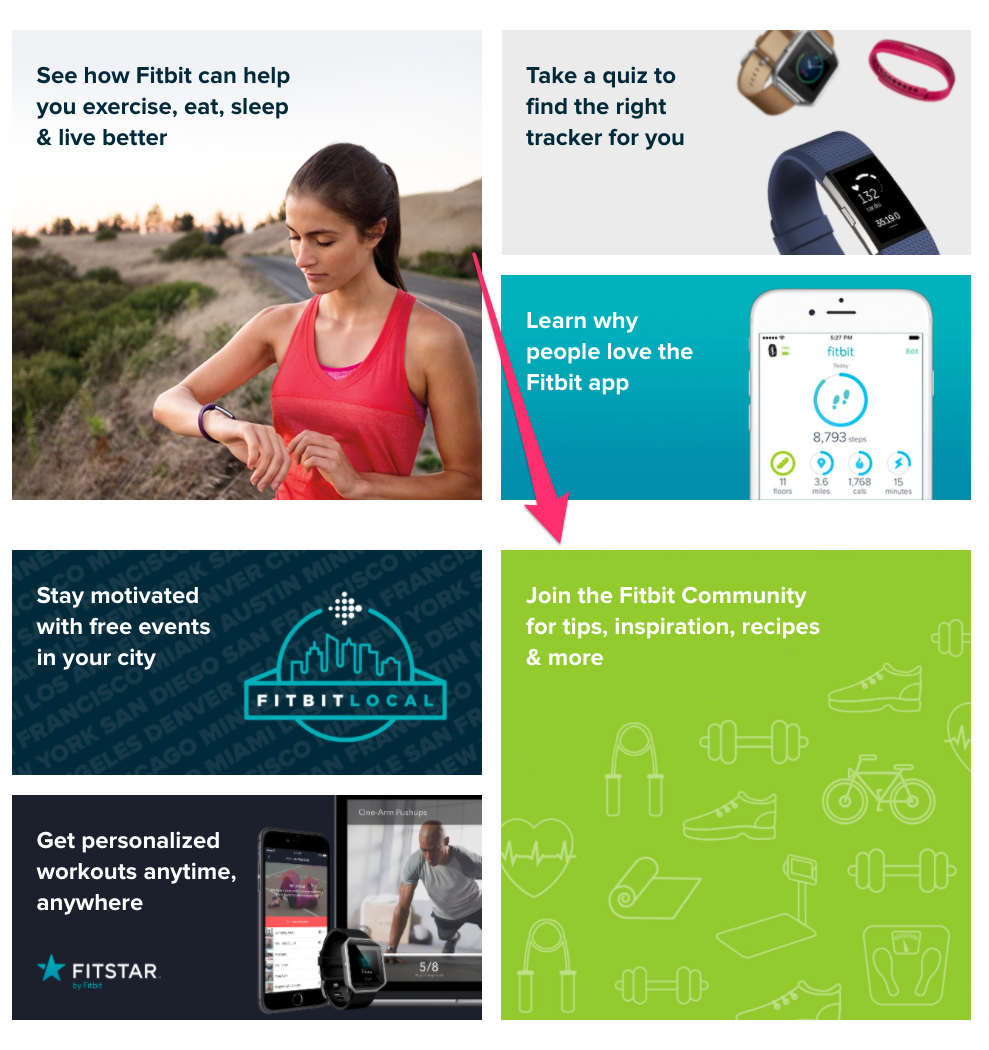 They have a blog where they share health tips.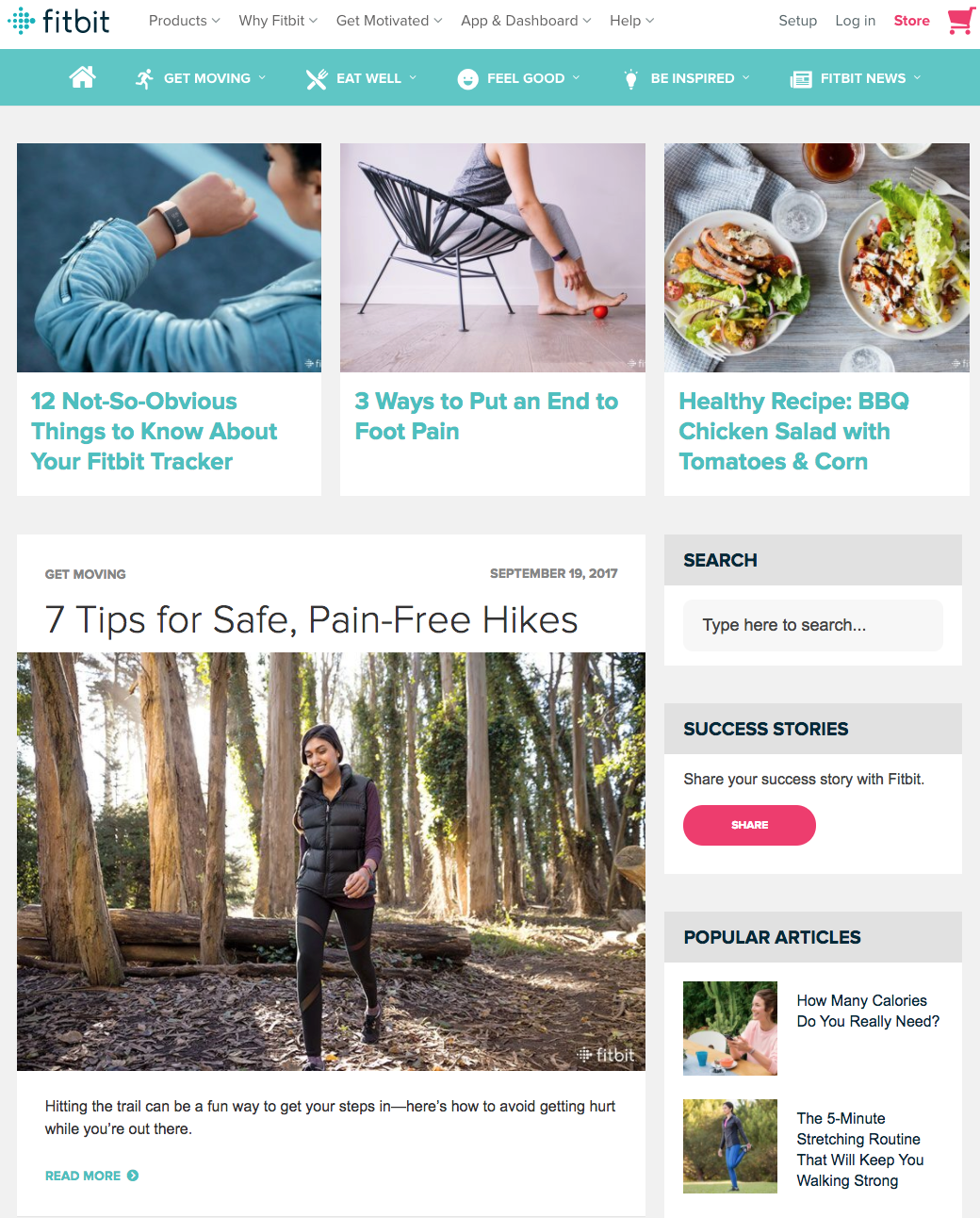 But this community doesn't just exist on their website, it also exists on their app. In fact, the most visceral community experience happens on the app.
The Fitbit app allows users to friend people they know, message them, and even challenge them.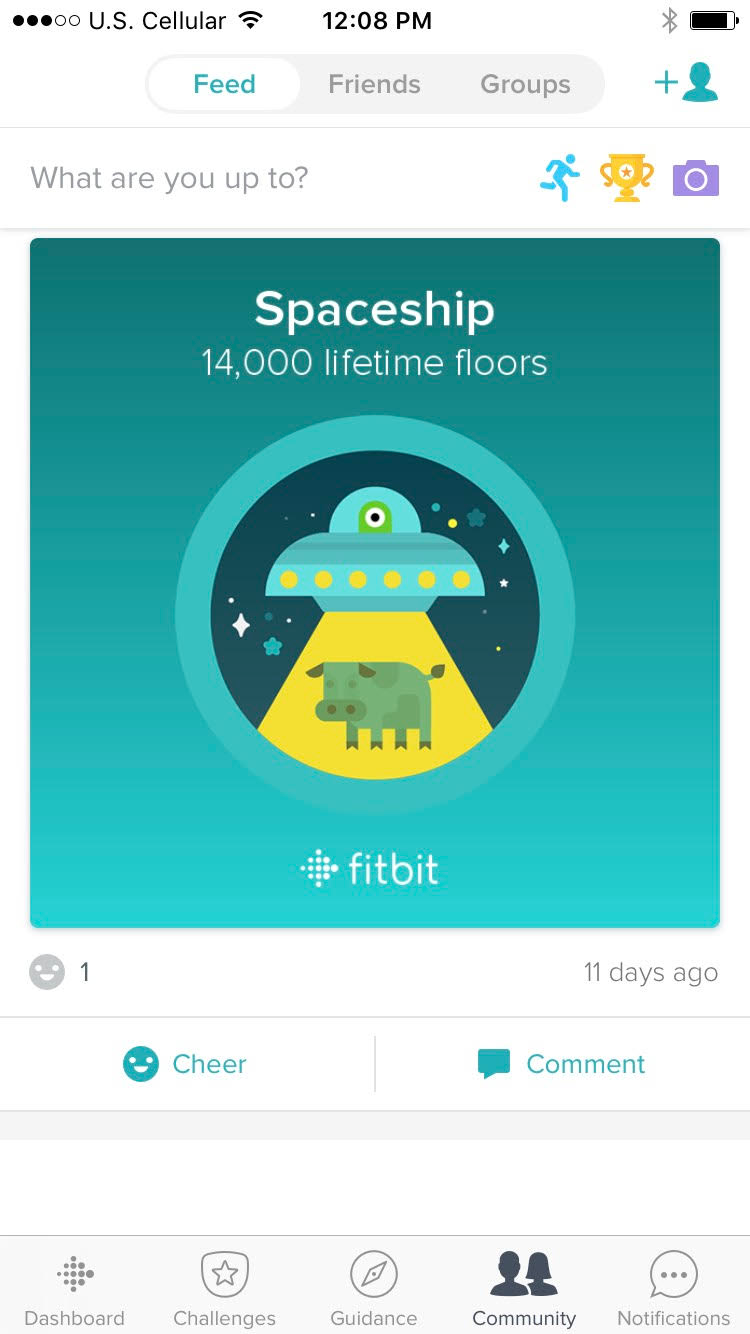 By creating a brand built around people striving to get healthy, Fitbit makes more than just a watch.
They built a community. A community that talks about their product, markets their product, and buys their product, too.
7. Be creative
It's easy to get stuck in a marketing rut where you do nothing but the bare minimum.
You run Facebook Ads, you deliver direct mail, you put up flyers, and you even run retargeting ads.
All of that is critical for a successful business, but if there's one thing that lucrative entrepreneurs have to teach you, it's that creativity in your marketing strategy can make all the difference.
But don't assume that creativity means complexity.
Often, just doing something a little bit different than the norm can make you stand out from your competition.
Consider this Christmas mailer from Volkswagen.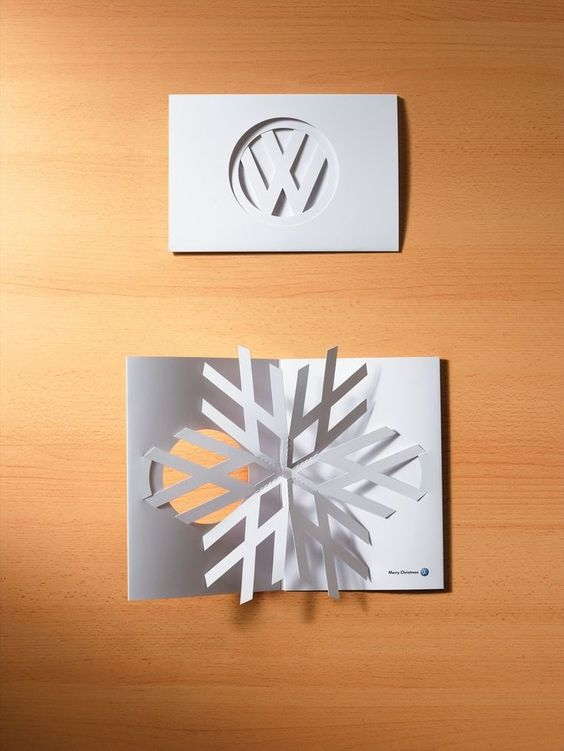 The card is super simple. Sure, it took a bit of extra thought on the part of Volkswagen marketers, but that extra thought paid off when it got delivered.
How?
Think of all the mail that you receive during the holidays from family and marketers alike. By and large, all of that mail looks deceptively similar.
Something like this.
It can even be difficult to tell who's the friend and who's the salesperson.
But by creating something that no one has ever done before, it sends a message to your customers that you care enough to think about what you send them.
And many times, communicating to the consumer that you care about them is enough to keep them around.
8. Give away a free product
The word "free" scares many marketers.
The whole point of running ads, creating content, and marketing, in general, is to sell stuff, not to give stuff away.
But, ironically, giving stuff away for free can actually be an amazing marketing tactic.
How?
The marketing power of free stuff is illustrated well by Sunny Co Clothing's recent Instagram post. where they promised to give away a free swimsuit to anyone who
They promised to give away a free swimsuit to anyone who reposted their picture.
It worked better than they expected.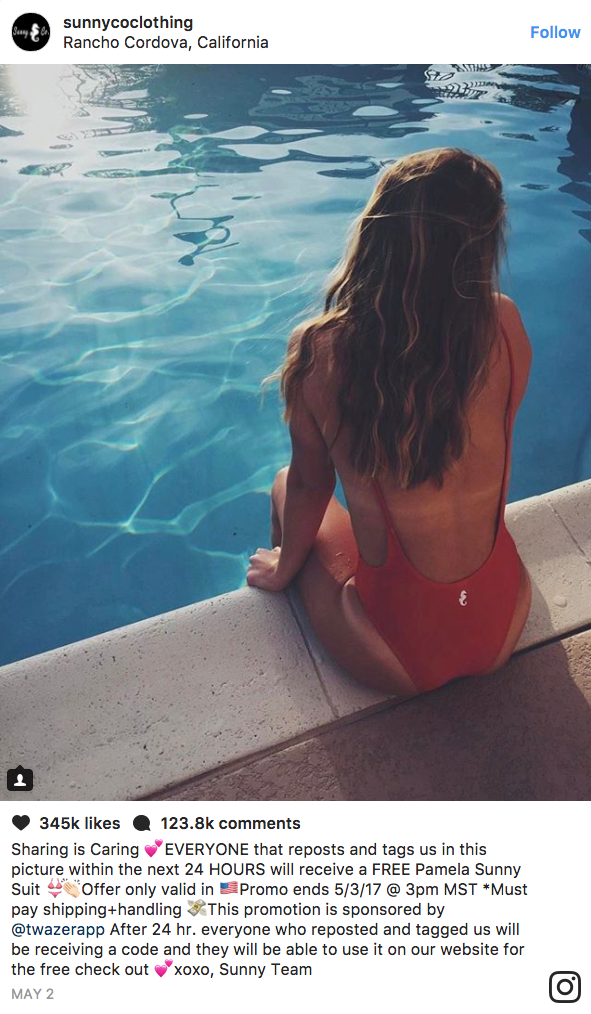 The post went viral, with women everywhere sharing and tagging the post to get their free swimsuit.
Seems great, right?
Unfortunately, Sunny Co was unprepared for the tremendous response they received. In a rush to make a statement about their giveaway, they released this post shortly after.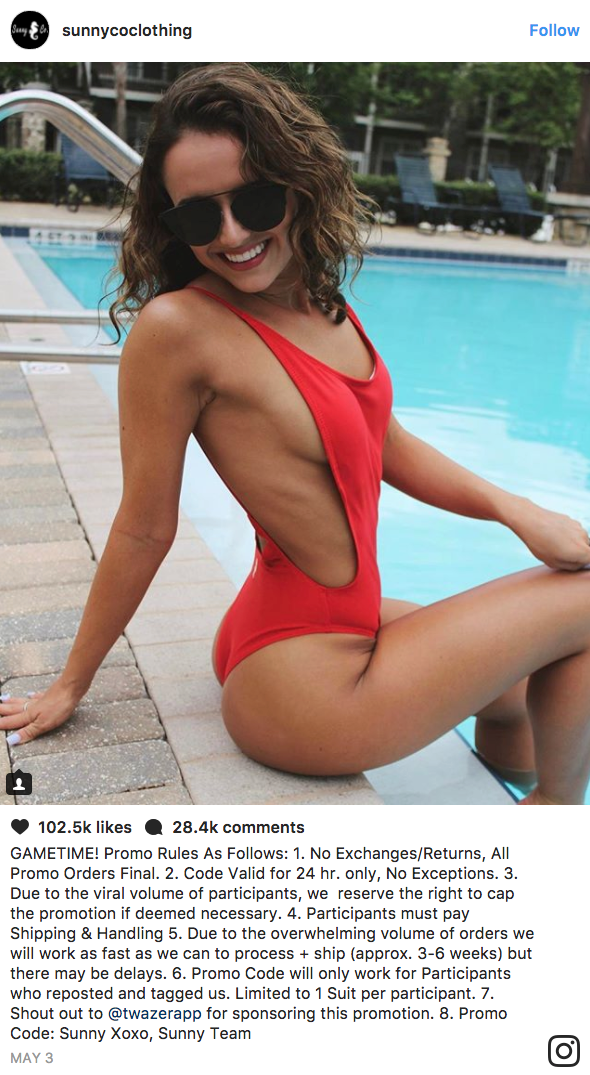 Yes. For Sunny Co, this might have been a mistake.
But despite Sunny Co's experience, the story illustrates an important point.
People love free stuff. And if you give them something free, they'll often be more than willing to share your product and spread your message.
9. Host a contest
Everyone loves some friendly competition.
Especially when they can win something by participating.
Because of that, you can actually market your business and spread your brand's identity by hosting a contest.
Eggo, the frozen waffle brand, did this with their The Great Eggo Waffle Off competition.
It was a pretty simple competition with just two parts.
First, participants were asked to submit their favorite waffle recipe.
Then, anyone was allowed to vote for what they thought was the best recipe. The recipe with the most votes won.
What did they win?
A whopping $5,000.
That's a whole lotta waffles.
What does Eggo get in return?
Tons of brand awareness and brand engagement from people all across the Internet. And every marketer knows the value of getting your brand in front of consumers.
But contests don't have to cost you so much money.
Dove ran a "Real Beauty Should Be Shared" contest where participants were asked to fill in the blank of what makes someone in their life beautiful.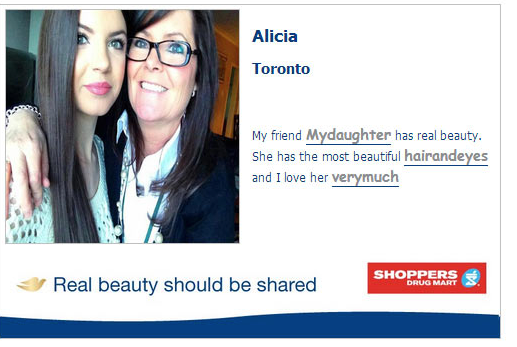 Dove's favorite fill-in-the-blank won.
And the prize cost Dove nothing.
The winner got to become a model on the Dove website.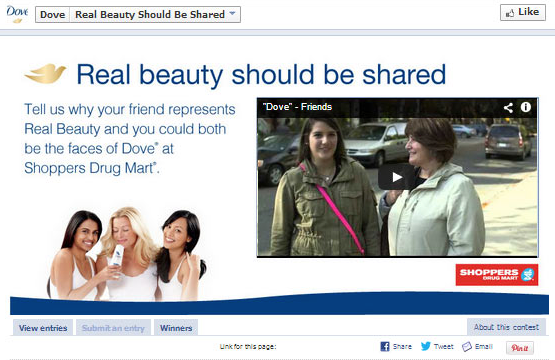 Instead of giving away money, think creatively about what your brand could offer people that would prove valuable to them.
Maybe it's their face on your website. Maybe it's a free item. Or maybe it's a discounted product.
Whatever the case, people love to compete for prizes, and if you create a place for them to do that, they'll flock to your company.
And some of those people might even become customers.
10. Connect with influencers
Influencer marketing is powerful because it's relational.
By working with Internet personalities, companies everywhere humanize their brand, product, and experience.
Influencers are impactful because their audience connects with them. When brands tag along for the ride, they acquire that same level of connection with the influencer's audience.
Old Navy, for example, used Meghan Rienks, a YouTube comedian, for their influencer marketing campaign.
The video is funny, playful, and perfect for the Old Navy brand.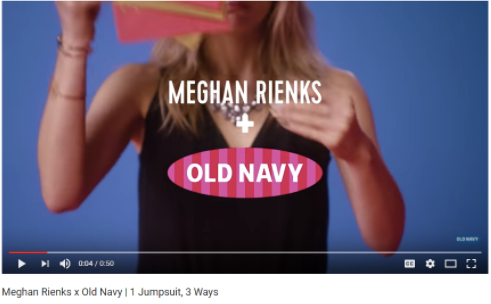 Similarly, Hallmark did an influencer campaign using the hashtag #KeepSakeIt.
They connected with influencers and asked them to share transparent and touching moments with their families during the holidays using the unique hashtag.
Hallmark's brand image has long been family-friendly and heartwarming. And this campaign perfectly complemented that.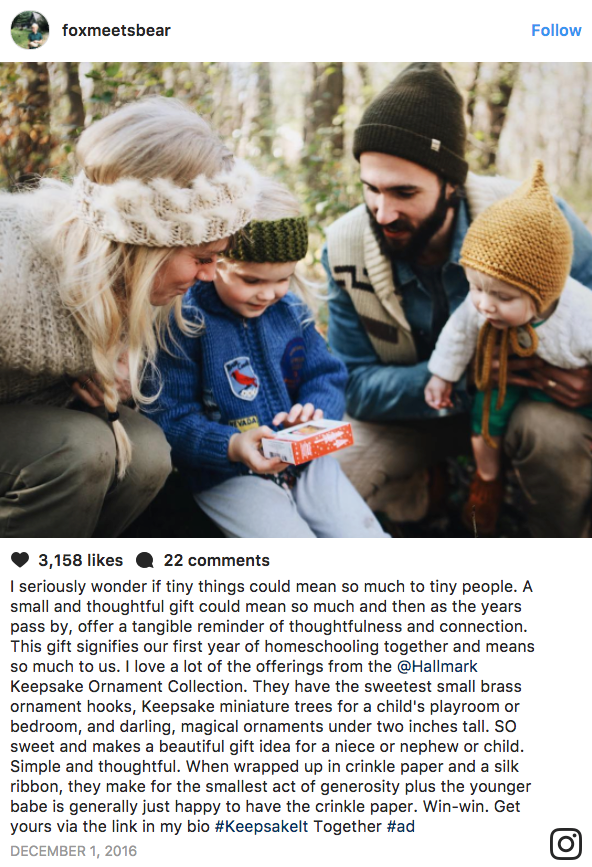 If you find influencers for your company who will help give you a positive reputation in the mind of the consumer, then you've found the right influencers.
Just make sure that the brand image you're trying to communicate and the influencer you choose are in line with each other.
Many companies have used influencer marketing to rise to the top of their industry. You can do the same thing.
Conclusion
As you can see, there are plenty of lessons to be learned from the business leaders and marketers who have been around the block a time or two.
As Sam Levenson once said, "Learn from other people's mistakes. Life is too short to make them all yourself."
The same can be said for other people's wins. While you can learn from their mistakes, you can also learn from their success.
When it comes to marketing, those lessons include streamlining your content creation, using more video marketing, and telling a story about your product.
You can also find takeaways on flexing your creative muscles with hashtags, hosting a contest, and connecting with influencers.
Those aren't the only lessons you can learn from brands that have made it big, but they're a great starting place.
The person who goes from startup to thriving business is the same person who listens to the lessons of successful business people.
Listen well and listen hard. And who knows? Soon, you might be giving the advice.
What marketing lessons have you learned from big brands?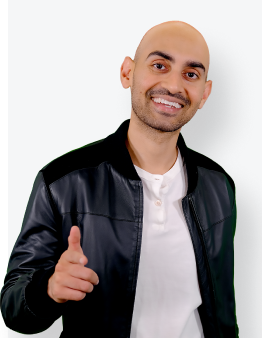 See How My Agency Can Drive More Traffic to Your Website
SEO - unlock more SEO traffic. See real results.
Content Marketing - our team creates epic content that will get shared, get links, and attract traffic.
Paid Media - effective paid strategies with clear ROI.
Are You Using Google Ads? Try Our FREE Ads Grader!
Stop wasting money and unlock the hidden potential of your advertising.
Discover the power of intentional advertising.
Reach your ideal target audience.
Maximize ad spend efficiency.