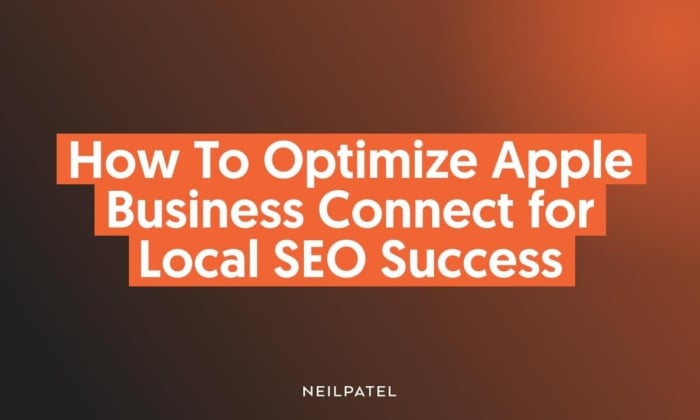 There are more than 2 billion active iPhone users worldwide. Even if a fraction of those people are using Apple Maps for their local searches, that could mean tremendous exposure for your business. If you're in the digital space and not maximizing your presence on Apple Business Connect, you're likely missing out on some valuable engagement and traffic.
Is your business optimized to appear in the many options of Apple apps? If you're unsure or the answer is no, diving deeper is crucial.
Apple Business Connect is an invaluable yet free tool from Apple, enabling businesses, big and small, to control how their information is portrayed across numerous Apple applications. Imagine establishing your digital footprint in the extensive Apple universe—a place teeming with potential customers.
In this article, we'll explore Apple Business Connect and show you how to enhance it for local SEO success. It's more than just being present—it's about optimizing your visibility to ensure your brand resonates effectively within the Apple ecosystem.
Let's get started.
What is Apple Business Connect and Why Is It Important?
Source: Apple
Before we jump into the nuances of optimization, let's break down what Apple Business Connect is and why it's a game-changer for local businesses and marketers.
Apple Business Connect is an incredibly versatile platform that allows businesses—whether you own one location or multiple—to optimize the information displayed about them on Apple Maps. This isn't a new feature, exactly. It was previously running under the moniker of Apple Maps Connect, but has since undergone a significant transformation.
Eddy Cue, Apple's SVP of Services, emphasizes that the creation of Business Connect is aimed at furnishing Apple users globally with the most precise and accessible information, whether it's places to eat, shop, travel, and more. It's an empowerment tool, allowing every business owner to connect more intimately with customers while maintaining control over how their products and services are engaged with and perceived daily.
Apple Maps is the default, go-to map system on all Apple devices—we're talking iPhones, iPads, and Apple Watches. Plus, it's the preferred choice for web browsers like DuckDuckGo and the backbone for Siri when she's answering your voice queries.
Now, when you're on Apple Maps, and you tap on a location, a 'place card' pops up. This isn't just any card—it's a treasure trove of information about a venue, detailing everything from opening hours to contact details, and it even flaunts photos.
Here's where Apple Business Connect comes into play. It allows businesses like yours to claim their respective place cards. And the claiming process? It's a breeze. You either get a verification code by phone or you prove your address—think utility bill. This way, you're solidifying your business's presence on the map and sculpting the information your customers see, assuring accuracy and enriching their experience with your brand.
With Apple Business Connect, it's not just about claiming your place card but elevating it. Businesses are armed with the capability to modify and refresh the data on their place cards, but the perks don't stop there.
You get to upload your latest menus and price lists directly, provide the freshest updates and details about your products, and roll out those eye-catching discounts. It's also your direct line to your customers, allowing you to respond to their questions quickly. Plus, it's a portal where customers can dive into reservations and place orders.
But wait, there's more. You're not just getting interaction; you're getting insights. Apple Business Connect shows you exactly how many times users tapped your place card and what terms they plugged in to find you. This is more than data—it's a marketing goldmine, helping you refine and laser-focus your campaigns.
Why It's Important:
The sheer power of this tool is monumental. Think about it—a simple tap and your customers view promotions, place orders, and book reservations, all within the ecosystem of Apple Maps! This goes beyond customer engagement—it's about creating seamless, intuitive interactions and genuinely differentiating yourself in this ever-evolving digital landscape. It's about being that beacon in the digital hustle and bustle, drawing customers into a seamless and enriched experience with your online branding.
How to Set Up An Apple Business Connect Profile
Getting started with Apple Business Connect is relatively straightforward. Here's a step-by-step guide to ensure you don't miss any crucial points in the setup process. And if you're unsure of how to make this all work, you can always reach out to local SEO agencies that specialize in helping with this type of thing.
Start with Your Apple ID: Jump into the Business Connect self-service website. If you already have an Apple ID, great! Log in with it. If not, don't worry—creating a new one is pretty straightforward.
Source: Apple
Time for Verification: Once you're in, it's time to verify your business. This non-negotiable step guarantees that the information users receive is dependable and accurate.
Claim Your Spot: After verification, you can claim your business location(s). Remember, you must be a business owner or an authorized representative to do this. This is where the fun begins—start personalizing your place card! It's your brand's digital storefront—make it inviting.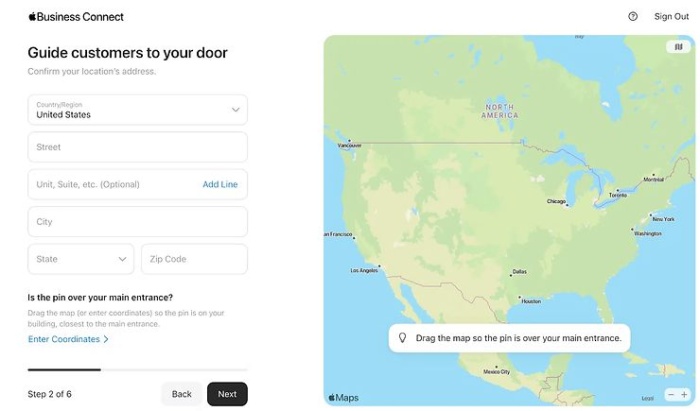 Source: Wix
Bring Your Place Card to Life: Unleash your creativity here! Update with fresh photos and logos, and give your customers many interaction options directly from your place card. Whether making a reservation or ordering food, make every action seamless and intuitive.
Source: Apple
Seamless Management for Multiple Locations: Got more than one location? No problem. The Business Connect API lets you manage all your locations with real-time accuracy on Apple Maps.
Benefits of An Apple Business Connect Profile
With the rise of digital platforms, making an informed choice about where to showcase your business is crucial. Apple Business Connect isn't just another online tool—it's a dynamic ecosystem tailor-made to elevate your brand and directly address your customer's needs. Here's what your business stands to gain from it:
Accurate and Up-to-date Listings: One of the primary advantages is the control you get over your listing. You're empowered to regularly update operational hours, add vibrant images, punchy logos, and even assign relevant business categories. This ensures that your customers always get accurate and real-time details.
Customized Customer Actions: Beyond the usual—like seeking directions or making calls—Apple Business Connect takes things up a notch. With custom actions, businesses can cater directly to specific customer needs. Want them to book a table? Order some gourmet food? Secure a ticket? All of this can be achieved directly from your listing, making the user experience incredibly seamless and driving up conversions.
Timely Announcements for Direct Communication: Engage your potential clientele by leveraging the announcement feature. Whether you're rolling out a mouth-watering daily special or heralding a seasonal sale, these timely promotions can be spotlighted directly on your listing. It's like having a billboard right where your customers are looking.
Insights to Drive Decision-Making: No more guesswork. With Apple Business Connect's insights dashboard, you get a magnifying glass over your listing's performance. This data is gold, from tracking website clicks to understanding the exact keywords your customers used to find you. For example, if there's a surge in searches for "vegan dishes," it's a cue for you to amplify your vegan offerings on your listing.
Enhanced Engagement and Brand Consistency: With billions tuning into Apple's ecosystem, optimizing your profile means massive visibility. But more than just visibility, it's about presenting a consistent, engaging brand story across the board, establishing trust, and setting the stage for loyalty.
Best Practices For Apple Business Connect Optimization
Creating a profile is just the starting line. The real game is in optimizing it to ensure you're capitalizing on all the potential benefits. So, let's navigate through some best practices to get the most out of your Apple Business Connect Profile to enhance your local search marketing efforts.
Follow Text and Photo Guidelines
Sticking to Apple's Business Connect guidelines for text and photos is pivotal. Ensure your text is concise, clear, and informative, and your photos are high-quality and relevant. Adhering to guidelines not only avoids potential hiccups but also fortifies the reliability and professionalism of your profile.
Build Around Local SEO Optimization
Local SEO is the backbone of Apple Business Connect. Focus on integrating local keywords and ensure your NAP (Name, Address, Phone Number) information is accurate and consistent across all platforms. This is your ticket to appearing in local searches, which is a goldmine for attracting nearby customers.
Be Sure To Fully Fill Out Your Profile
A complete profile is an effective profile. Don't leave any section blank. From business hours to services offered, every detail counts. The more information you provide, the more you empower your customers to make informed decisions, boosting your credibility and trustworthiness.
Make It Professional
Once you've claimed your location, refine every detail on your place card. Update your business listing, pop in the latest logo, and maintain branding consistency. Coherence across all platforms, be it Google, Yelp, or your local chamber of commerce, is critical to being discovered.
A Picture Is Worth a Thousand Words
Who doesn't love visuals? They're trust-builders and a subtle way to showcase your services. Don't wait—upload high-quality photos as soon as you can. If you're short on professional shots, reach out to satisfied customers—you'll be surprised at the quality of images you might receive.
Leverage the Power of Showcases
Showcases are your announcement board for the latest offerings. Apple displays your Showcase for a whole month, from the start date to 11:59 pm on the end date.
Keep It Fresh and Relevant
Regular updates keep your profile lively and relevant. Regularly refresh your contact details, add new visuals, and update Showcases with the latest promotions or news. A well-maintained profile is a magnet for prospective customers.
Dive Into Insights Regularly
Don't just set it and forget. Regularly check your Apple Business Connect Insights to gauge your progress and understand how your audience interacts with your profile. Keep refining based on the insights and climbing the local SEO success ladder!
FAQs
How do I register a business on Apple Maps?
Registering your business on Apple Maps is streamlined through Apple Business Connect. Start by logging in or creating an Apple ID on the Business Connect website. Once you're in, you'll need to verify your business to confirm its authenticity. After verification, you can claim your business location and personalize your place card with relevant details, images, and more.
How can I optimize my Apple Maps listing for better visibility?
Optimizing your listing is crucial. Start with ensuring all the information is accurate and up-to-date, including operational hours and contact details. Incorporate high-quality images and logos to make your listing visually appealing. Utilize the custom actions feature to cater to specific customer needs directly. Regularly update your listing with timely announcements to engage potential customers and keep your listing fresh and relevant.
Can I manage multiple locations through Apple Business Connect?
Absolutely! Apple Business Connect is designed to manage multiple locations effortlessly. You can do this through the Business Connect API, which allows you to deliver real-time, accurate information to Apple Maps at scale.
What kind of insights can I get from Apple Business Connect?
Apple Business Connect provides a comprehensive insights dashboard. It shows how your listing performs, including the number of clicks to your business's website and what people searched for when they found you. This valuable information can help you understand your customers better and optimize your listing to enhance visibility and engagement.
How often should I update my Apple Business Connect listing?
It's advisable to update your listing regularly. This includes adding new photos, updating contact details, and posting Showcases with promotions or announcements to keep your profile up-to-date and attract prospective customers.
Can I promote events or specials through my Apple listing?
Yes! You can add timely announcements directly to your listing. This feature lets you promote special offers, events, or other relevant information to your potential customers, providing direct communication to enhance customer engagement.
Is there a cost associated with using Apple Business Connect?
Apple Business Connect is a free service provided by Apple. There are no additional costs for creating and managing your listing, allowing you to reach your customers and promote your business without any added financial burden.
How does Apple Business Connect differ from other business listing services?
While many listing services offer basic features such as updating operational hours or contact details, Apple Business Connect goes further. It provides enhanced features like custom actions, allowing businesses to meet customers' needs directly within the listing, and timely announcements for direct communication, making it a comprehensive platform for business visibility and customer engagement.
Conclusion
Navigating Apple Business Connect is more than just a digital necessity—it's your gateway to fostering meaningful customer relationships and maximizing your reach in the Apple ecosystem. It's about leveraging every feature to resonate with your audience and convert interactions into lasting relationships.
Remember, it's about creating a cohesive and robust online presence, delivering precise and relevant information, and effectively turning searches into conversions by utilizing this powerful tool.
Which feature are you excited to explore first to elevate your brand's presence?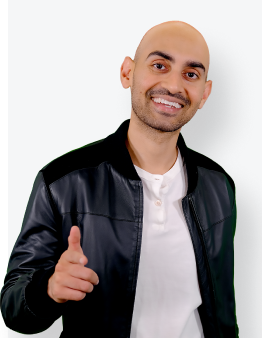 See How My Agency Can Drive More Traffic to Your Website
SEO - unlock more SEO traffic. See real results.
Content Marketing - our team creates epic content that will get shared, get links, and attract traffic.
Paid Media - effective paid strategies with clear ROI.
Are You Using Google Ads? Try Our FREE Ads Grader!
Stop wasting money and unlock the hidden potential of your advertising.
Discover the power of intentional advertising.
Reach your ideal target audience.
Maximize ad spend efficiency.