Did you know that an average Pinterest user followed 9 brands and spent close to 15 minutes on the social media platform in 2013?
Behind the social network giant Facebook, Pinterest is the highest referral lead gen traffic driving social media platform, beating other social platforms like Twitter, LinkedIn, and Instagram. Moreover, unlike Facebook posts, a pin does not get lost in the sea of billions. The average half-life of a pin is 3.5 months. That is huge for your lead generation as it doesn't fade into the background like Facebook posts.
And, as the social network platform still isn't crowded, you can click the pin it button as much as 15 to 30 times in a day to get the best results. The social media site also has inherent sharing features – only 20% of pins on the platform are uploaded or pinned from a website.
Alright, enough of dabbling with the stats. Although the visual social platform is incredibly effective for your brand and for content marketing, it can waste a lot of your time.
Why not automate the tedious activities involved in posting on the platform for your business account and get a better ROI, too?
Tools are an incredibly effective resource for marketers to stay consistent and improve lead  gen results – all while devoting the same (or a lesser) amount of time on the platform. So, here are 7 tools that can increase your brand's Pinterest exposure, along with boosting your lead generation on the social networks.
1. Schedule pins and analyze your Pinterest performance with Tailwind
This is a specialized Pinterest scheduling and analytics tool which is great for your business accounts. It also has a browser extension that you can install, once you give the tool access to your account on the social media site.
The analytics offered inside the tool are supremely powerful. Here's the screen you'll get, after logging in.
The dashboard gives you an overview of your performance for the previous week, including the number of repins, domain pins and followers that you received so you can keep an eye on your lead generation numbers.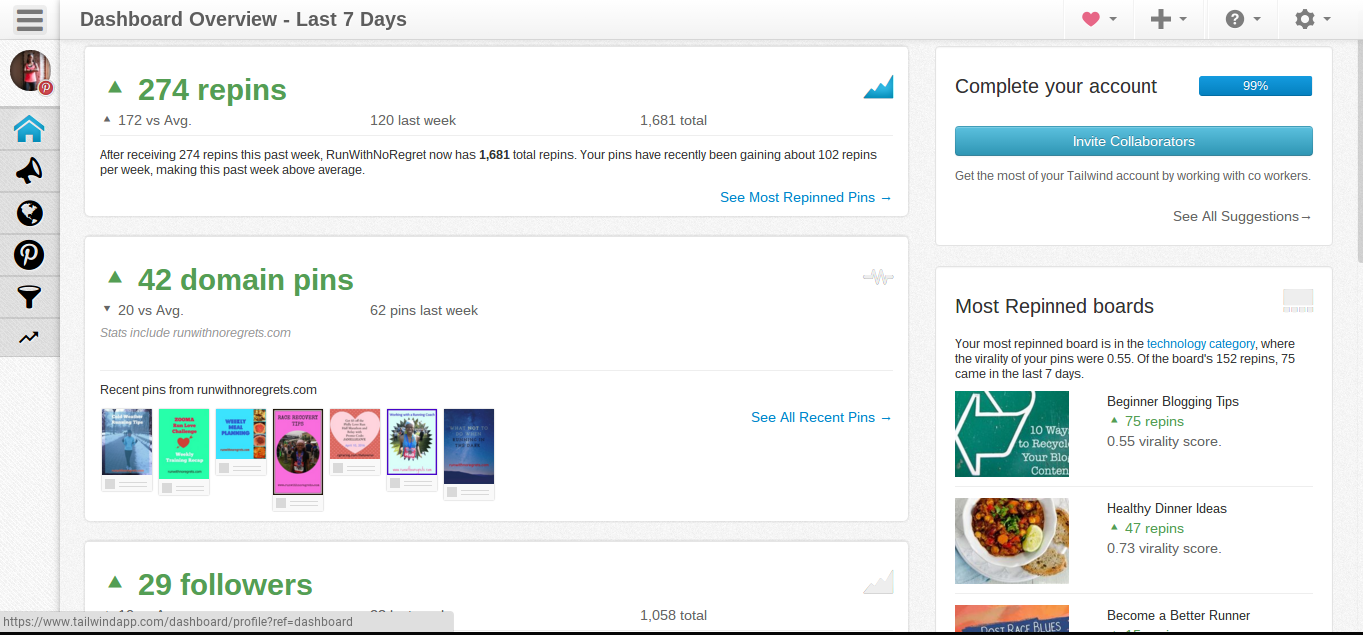 You can also track your engagement rate, based on the number of repins you receive. This score shows the relevancy of your content for your target audience.
And, the growth of your account can also be tracked, found in the virality score (this score is the division of your total repins by total pins).
Based on your Pinterest data, the tool also gives you some optimal posting times. You can add your own timeslots, as well.
Janelle, from Run with No Regrets, has around 100 pins and some rich pins in her queue at any given time – she says it's easy to manage, once you understand Tailwind.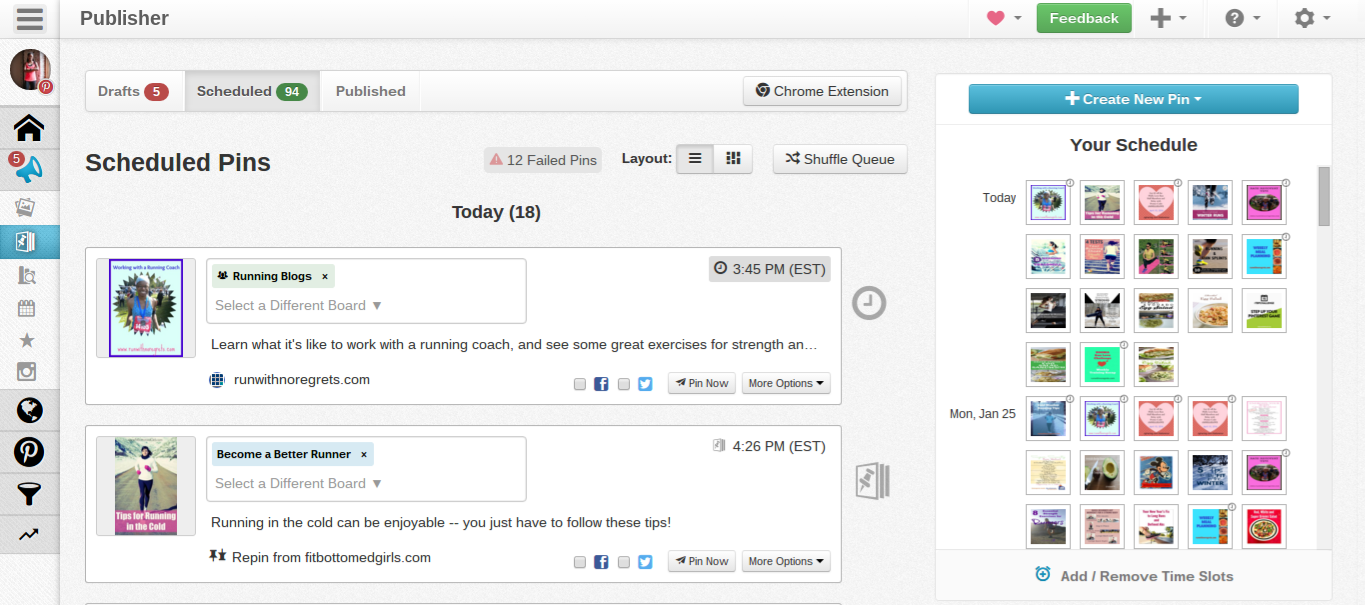 Another handy growth tracking metric is finding the boards that have the greatest impact from the 'Your Boards' section. You can sort the data based on any of the 5 mentioned metrics – pins, followers, repins, virality score and engagement score.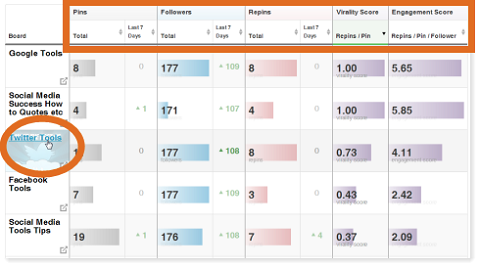 You can even find the trending images from your website in the 'Trending Pins' section.
If you've set up goals inside Google Analytics and integrated your Pinterest account, then you can even find the ROI you're gaining from Pinterest.
You can find the 'Valuable Pinners' that have the maximum influence in driving traffic to your website.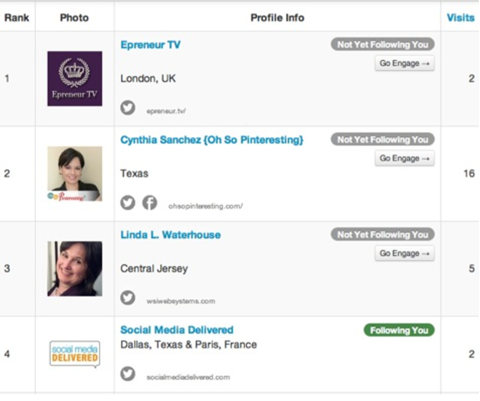 In the competitors section, you can benchmark your performance against a competitor or your own other Pinterest accounts.
Alternative: Buffer
If you're marketing on other social media, then Buffer is the perfect tool to manage all of your platforms from one screen.
But, Tailwind has a 'save as a draft' mode that allows you to batch, choosing high-quality rich Pins without worrying about smaller details, like pin description, until you're closer to the pinning date.
Although Tailwind has specialized Pinterest features that allow you to schedule unlimited pins, Buffer has better customer service. It also has Pablo, a tool that allows you to create social network friendly images in minutes.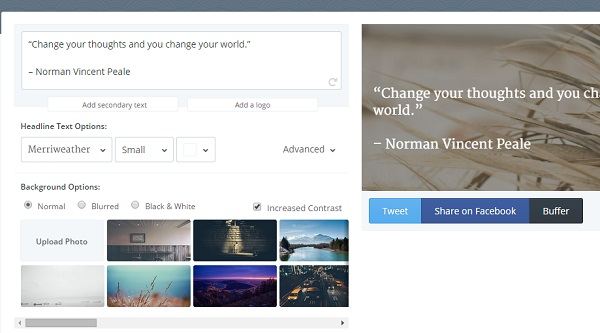 2. Get notified when someone pins content from your website with Pinalerts
Pinterest will only send you a notification when someone repins your content. But, if you upload high-quality pictures in your posts or product pins, then your audience can share the images on Pinterest themselves.
Pinalerts is a handy tool for monitoring if people pinned content from your or a competitor's website or eCommerce store. You can use this insight to discover popular content and get new followers by following them.
The tool is free and easy to use. You just need to create a business account and add websites in the 'Add' screen.
You can also control how often you want to receive notifications, so that you don't clutter your inbox.
Here's how a typical Pin Alert will look: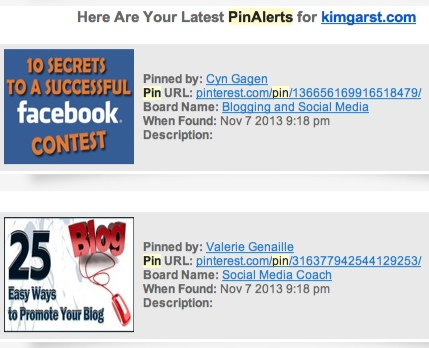 Now, you can visit the profile link in the 'Pinned by' field or visit the board in the 'Board Name' field and find out if they are a relevant candidate for your brand.  If they are, then it's time to reach out and start building a relationship for better lead gen.
3. Connect with Pinterest influencers and grow your following using Loop88
Did you know that 59% of marketers plan to increase their influencer marketing budgets in 2016?
The reason is that internet users don't feel safe, due to scams and this of course has a knock on effect when it comes to lead generation. But, they trust reviews and recommendations from individuals (even ones they don't know) over brands this is what makes the social networks such an important platform.
Loop 88 connects Pinterest influencers with a huge following and engaged target audience. If you're even a moderately popular Pinterest account, this is actually a great tool to earn some revenue by pinning for other brands.
Pasta sauce brand, Ragú, relied on DIY food bloggers to create recipes and pins that got shared widely on Pinterest. It helped in growing the Pinterest following for Ragú and contributed to the success of their One Pot Pasta campaign.

Warning: The pricing of the tool isn't public and you'll need a considerable amount of Pinterest followers to get accepted.
4. Design staggeringly beautiful images that are cut for the visual platform using Canva
This is an awesome image editing tool that has predesigned templates tailored for Pinterest. The images are optimized at a 2:3 aspect ratio that's perfect for pinning.
It also has tons of stunning layouts that make it easy for non-designers to craft beautiful looking pins to complement their website or eCommerce store.
The interface is user-friendly, allowing you to easily view the changes on your image and the template you choose, side-by-side.
Here's a 10-minute video tutorial, by QPmedia, on creating stunning pins with Canva.
Let me quickly show you the types of images that receive better engagement and lead generation on Pinterest.
Taller images appear larger and have higher impact than wider ones. Vernon Ross discovered that tall images increased his

website traffic by 15%

.

Images with multiple dominant colors

receive 3.25 times the repins,

compared to the ones with a single dominant color.

Images with

less than 30% background

get the most repins.
You can refer to my more detailed tutorial on creating custom graphics for further help.
Alternative: Pinstamatic
If you're a Pinterest addict, then you'll find this tool incredibly useful. It allows you to pin anything on the internet, ranging from your Twitter profile to a Spotify song and even a map location.
You can turn your textual quotes, location links and website pages into graphics that you can share on Pinterest.
To use the social network tool, you just need to select the type of image that you want to create and preview a range of styles.
For example, you can create a quote in 12 different styles.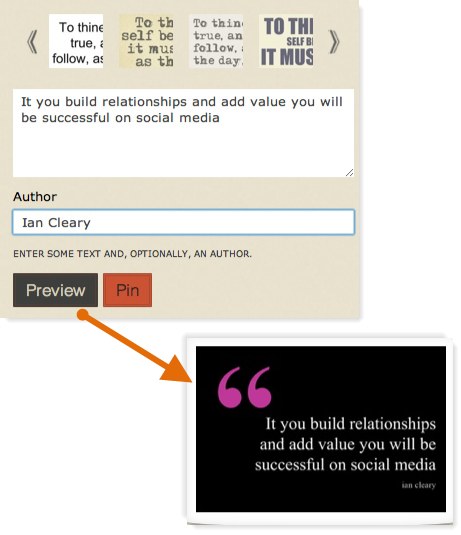 Want to create a board for your favorite Twitter users?
Then the tool allows you to create nice looking images for pinning or for your rich pins.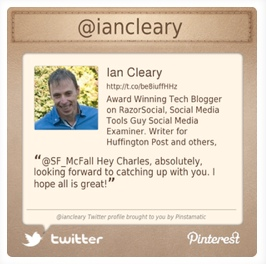 You can also upload your own pictures and choose from 17 different filters.
Or, add a caption to the top/bottom of your image.
You can create a 'save the date' announcement. Or, share a Spotify song by using its cover image.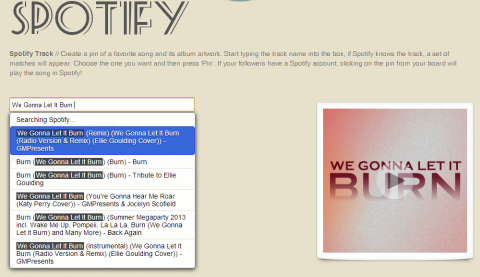 5. Join group boards and drive serious exposure with PinGroupie
Joining boards is a terrific way of getting traffic and lead gen to your website. There are tens of thousands of members on popular boards and many of them actively engage with the content that's shared.
So, even without having a major media site following, you can use boards to get your content pinned hundreds of times and reach thousands of users. Obviously, I am assuming that you share high-quality images and product pins that are relevant to the board.
PinGroupie allows you to sort the boards by their following, pins and likes. You can quickly discover the high-activity group boards in your niche from the tool's database.
A great feature of the tool is allowing you to find groups based on their category, title and description. You'll most likely find many groups, based on the rich pins and the words they use in their description, if not the title and a broad category.
Once you've noted a few groups, sort them by number of followers and open them to find out the ones that are relevant to your brand.

You might find the conditions required for joining the board in their descriptions.
If you don't find any conditions, then hop onto one of the board owner profiles. Comment on one of their rich pins, tagging them with '@(their username),' to get their attention.
You'll either get accepted or rejected for contributing to the board.
Alyssa Craft executed this outreach strategy by finding boards through PinGroupie. She got accepted to 3 boards and doubled her Pinterest traffic in 2 weeks (reaching out to 43.5k followers, as compared to just 300 followers that she had on her account).
And, in 6 weeks, she saw a steady 700 hits per day from Pinterest, along with 784 new email subscribers, at a conversion rate of 2.33%. This was an awesome boost for her lead gen statistics.
6. Cross-promote your Facebook and Pinterest content using Pinvolve
Most small business owners market on the social network giant Facebook because of its massive user base. It also remains the largest social media platform for high referral traffic and for sharing blog posts and improving content marketing.
If you're one of those brands that love to spend time on both Facebook and Pinterest, then Pinvolve can save you a lot of time and hassle.
It's an application that installs on Facebook and displays the images from your Pinterest boards on your Facebook page. You can also convert the images from your Facebook timeline into rich pins.
Setting up the tool is easy. First, click on the "Free! Get Pinvolve Now!" red button.
Next, select the Facebook page that you want to add Pinvolve to. Then, add your Pinterest username and email address.
After selecting the Pinboard, you can enable Pin Sync to automatically start pinning your Facebook posts on Pinterest. You can also set a 'Sync Limit,' to restrict the number of pins that will be shared in a day. Here's how your configuration panel will look.
As you can see, the tool also allows you to post to Instagram.
You can alternate between Facebook and Pinterest tabs, to view the recent updates that were sent on either platform.
Overall, this is a great tool for cross-promoting your rich pins to your Facebook audience. And, if they are on Facebook, they can even repin your Pinterest posts without needing to log out of Facebook.
7. Perform image search on Pinterest with Pin Search
So, you came across a picture on Pinterest and want to know details about it?
Then, this Chrome extension can help, find image details by performing "Google Image Search" on any picture. You can find aspects, like the designer, the websites where the image appears and even similar images with this extension.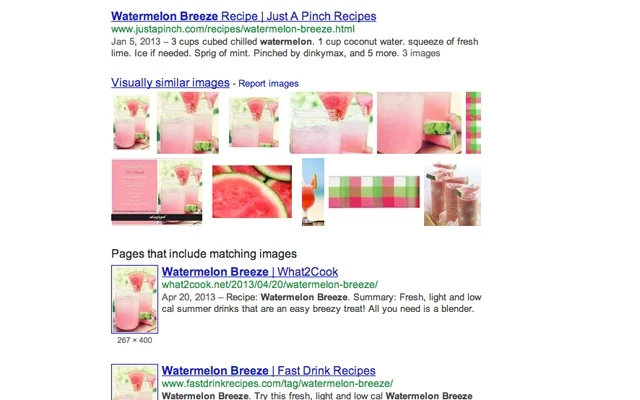 The best part about the tool is that it's lightweight. It uses a simple 'search' button for performing its function and the button appears only when you hover over a picture.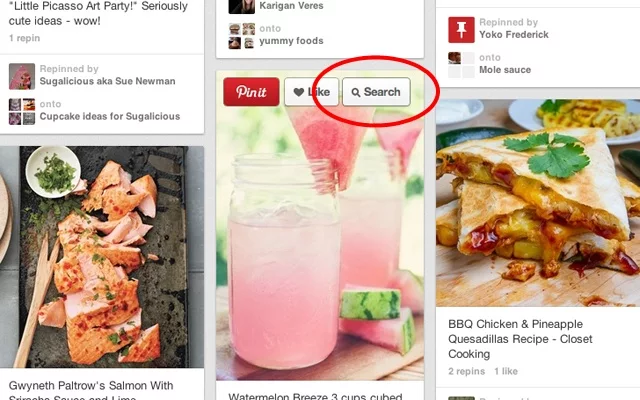 Note: The tool has recently received some negative reviews, stating that the tool no longer works. Hopefully, the developers will resolve the issue soon, so that Pinterest users can continue leveraging its usefulness. You can consider using the paid Pinsearch tool as an alternative.
Conclusion
An average order from Pinterest is worth $50. If your business targets the platform's demography, then it's an incredibly effective marketing platform for lead generation.
Even if your aim is to simply draw traffic and generate leads that way, you'll find success on Pinterest with high-quality visuals. The tools that I shared in this article can save you a lot time and make your Pinterest marketing efforts much more effective when it comes to your rich pins.
Based on your social media marketing goals, I would recommend that you try and pick a few tools from the list above. It will surely improve your efficiency and make an impact on your bottom line.
What role does Pinterest play in your brand's content marketing strategy? Are there any tools, besides the ones that I mentioned in the article, that are a part of your Pinterest marketing strategy? I would love to hear your thoughts in the comments below.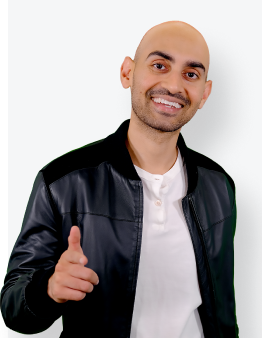 See How My Agency Can Drive More Traffic to Your Website
SEO - unlock more SEO traffic. See real results.
Content Marketing - our team creates epic content that will get shared, get links, and attract traffic.
Paid Media - effective paid strategies with clear ROI.