Content marketing has seen a tremendous adoption by brands. Many have started their own blogs and taken advantage of the content climate.
The problem is that most businesses don't have patience when it comes to their content marketing strategy. They can't wait 6 months or more to see traffic rolling towards their website. Moreover, instead of taking data-backed decisions to modify their content marketing strategy, most businesses fail to adapt.
So, when they find it difficult to measure ROI, they abandon content marketing altogether. A better option is to understand your customers. Then, brainstorm how you can effectively meet their needs, taking the effective content marketing strategy examples that are working right now into account.
In this article, I've combined five such examples of an effective content marketing strategy. These are all backed by data and case studies that not only prove their effectiveness, but also show you a practical way of implementing them.
Are you ready to leverage one of these content marketing strategy trends?
Then, here's trend #1. 
1. Consumers are ready to pay for educating content
The internet is supposed to be a place for free information. A user is assumed to search for free alternatives to any paid solution, which is partially true.
Torrent websites are hugely popular for downloading entertaining content.
But, due to the huge volume of content production, every day on the internet:
There's a huge demand for quality curated content, and an overload of varying qualities of content being shared on social media.
A great example that I've shared previously is the "31 Days to Build a Better Blog" ebook, by content marketer Darren Rowse of ProBlogger. Darren sells the beautifully designed eBook for $29.99, although its content is available for free on his blog.
Gael and Mark, from Authority Hacker, did something similar on their authority website. The successful content marketers packaged the content marketing on their blog in the form of an eBook (with some bonus lessons) and sold it to their target audience. The exercise helped them make $2,500/month in passive income.
Another huge content marketing strategy that is employed by many popular bloggers and content marketers is online courses. Jon Morrow recently shared that he's making over $100,000/month, selling his courses.
Bryan Harris also managed to sell $220,750 worth of his courses in 10 days.
He even shared how this 10-day income was more than he had earned in the last 3 years of his online career.
Even Brian Dean sells an SEO course on his blog, Backlinko.com and makes an awesome income.
Bryan Harris shared how you can sell a packaged version of your products by partnering with other effective content marketers and influencers. And, it can tremendously impact the number of sales you can achieve with your content marketing strategy.
Bryan struck a partnership with Brennan Dunn. And, his course enrollments got the "Double Your Freelancing Rate" course for free.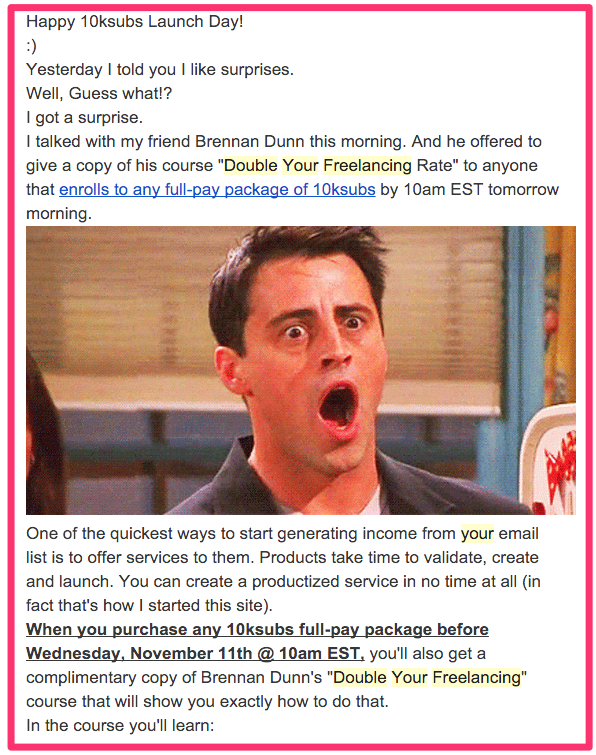 I've also created attractive packages for launching my book.
The millions of dollars' worth of course sales at Udemy and their growing student numbers prove the demand for paid courses.
In conclusion, people are willing to pay for conveniently accessible and high-quality content that solves a burning problem. That's why content marketers and consultants (paying someone to guide you and teach you something) are a part of a $415 billion industry.
If you're wondering how exactly blogs make money through paid content marketing, then here's an illustration from Jon.
The most important asset for selling courses on your blog is your email list. Since this list is the centerpiece for generating revenue from your content marketing strategy, you should focus on growing your list.
Then, you can leverage the method Bryan shows here, for making money with your course, even when you have a tiny list.
2. Online video is the fastest growing content marketing trend
When talking about trends, it's impossible to not mention this exponentially growing content marketing type…
Videos.
Written content is the easiest to produce, has great SEO value and can create a massive impact. And all great content marketers know this, and are utilizing the form.
Videos are extremely effective in improving people's understanding of your products. Indeed, for certain complex subjects, videos are the most effective content marketing type for providing context and explanations.
In 2015, videos grew in consumption the most, among all content marketing types. Many are predicting that video will compose 70% of all internet traffic, by 2017.
Reading text, especially on mobile screens, is rather painful. People prefer to consume videos.
In the past, I've shared how Dollar Shave Club and Orabrush have launched their way to become multi-million dollar brands, by producing viral brand storytelling videos on YouTube.
And, videos don't just grab the attention of your target audience. They get higher social media engagement, lead to more conversions and increase your bottom line.
Facebook rolled out videos and, in January, 2016, they reported reaching 100 million hours of video watch time, per day. Soon enough, they realized that live videos were gaining better social media engagement in the news feeds, as an interactive content form. So, in March, 2016, they started treating live video as a new, interactive content marketing type.
I would encourage you to try live Q & A with your Facebook audience. Your fans on social media will like the human user experience that this kind of interactive content brings. And, it also usually receives huge social media engagement, which adds another dynamic level to it being an interactive content form capable of providing a high quality user experience.
However, not all videos have to feature interactive content in order for your target audience to engage with them. If you're considering producing online videos, then there are 4 different types that you should review.
1. How to make videos on phrases that your target audience is searching. Pat Flynn shares useful information for his audience, in the various video series that he produces.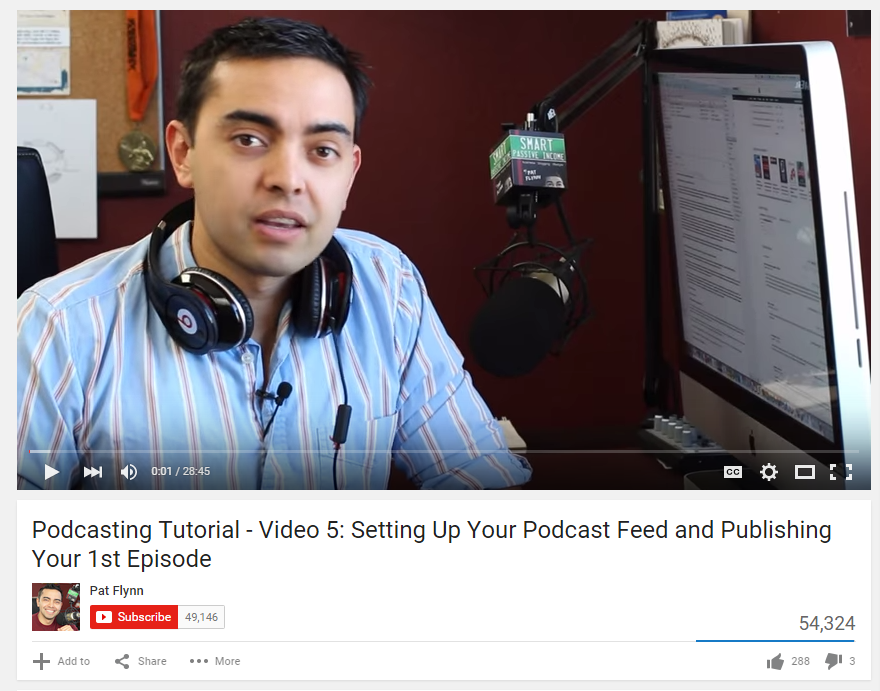 You can also consider conducting online video interviews that contain valuable insights for your target audience.
Denture Capital is a great example of a YouTube channel that has quickly made a name for itself as, 'the startup show' in India. And, they did so mainly through interviews with startup founders.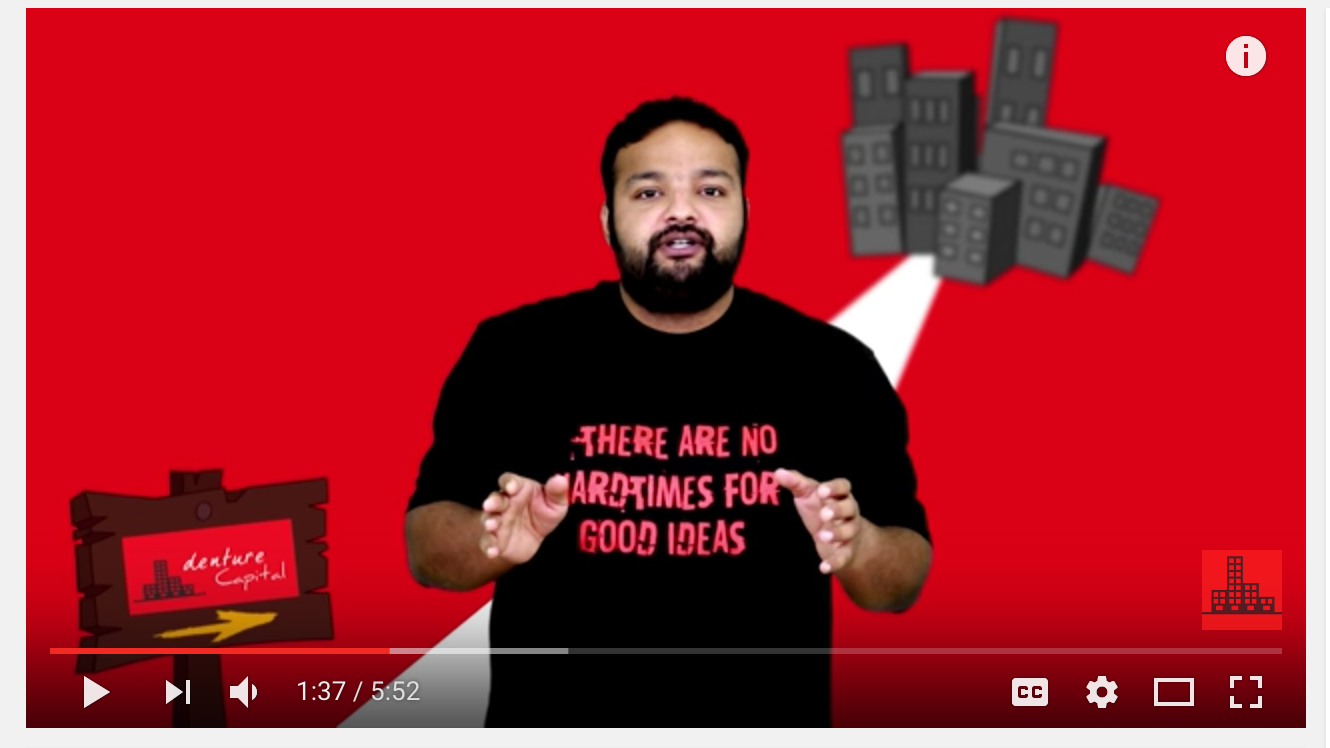 2. Share your brand's story in a video – it will feel more personal and authentic. Here's an example, "About Us" video by GoPro.
Ramsay, at Blog Tyrant, also differentiates the About page on his blog with a video introduction.
3. You can explain the features of your digital product. They are much easier to understand for your customers.
A great example is Thrive Themes. They have built their knowledge base with step-by-step tutorials showing their products in action.
They even reply to the queries in their support forum with video explanations.
Similarly, Ustraa has published product application videos for their beard related products on YouTube.
4. The last option that I want to introduce you to is posting video reviews of your products.
Ramit Sethi regularly integrates video interviews and reviews in the content marketing strategy  of his courses.
I further explain leveraging the above four video types in more detail here.
Note: YouTube is a great platform to distribute your content and increase its reach. If you feel intimidated when considering producing a video, then start small by re-purposing your existing content on this social media honeypot and second largest search engine.
Entrepreneur.com re-purposes bite-sized, Weekly Roundup Tips on YouTube, with their contributors.
3. Consider paid distribution to make an impact with your content
Content marketing costs, especially at the beginning of launching your campaign, can be huge. It takes about 6 months to start seeing any results. The high initial cost leads many businesses to abandon their content marketing campaigns early. Only with time does the cost for each lead drop.
A major reason for the delay in effective content marketing strategy results is that content marketers have an over-reliance on free traffic from search engines. Such traffic, although stable, builds slowly.
I am sure that you've heard of another content marketing delivery platform used by most small business owners.
I am talking about social media – At 87%, it's the most common content marketing delivery mechanism.
But, content marketers have crowded most social media platforms and gaining the attention of a consumer is getting increasingly difficult.
For example, 50 million small business pages fight for a Facebook user's attention in the news feed. And, as you might have guessed, many businesses and content marketers fail to receive quality leads from Facebook.
For many small business owners:
An added expense to their already high quality content marketing efforts might sound unreasonable.
But, paid advertising can be a great avenue to get the ball rolling and expose your content marketing to a laser-targeted audience.
Even a budget as small as $50 per blog post can help you get 10x more page views for your content marketing efforts. Larry Kim conducted a webinar, in association with HubSpot, spotlighting the exact process.
Facebook and Instagram are great platforms to start your paid content marketing efforts. I've already written about how you can "Send people to your website" with Facebook advertising.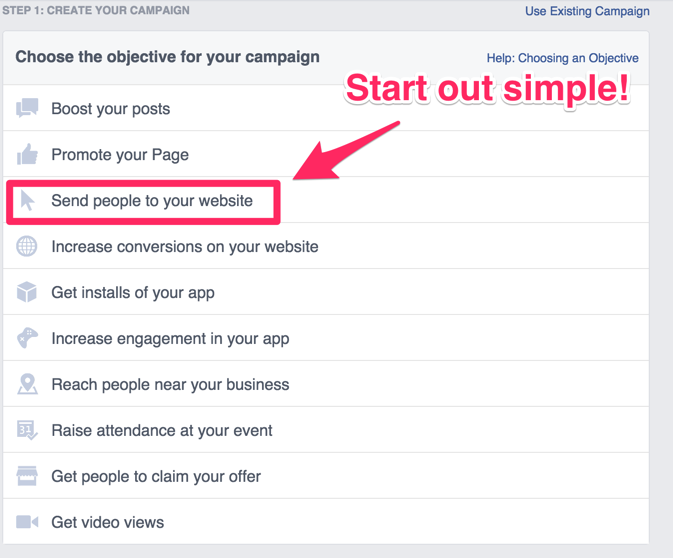 Castrol Moto experimented with both paid and organic marketing on Facebook. And, here's the difference in their reach and quality of audience demographics.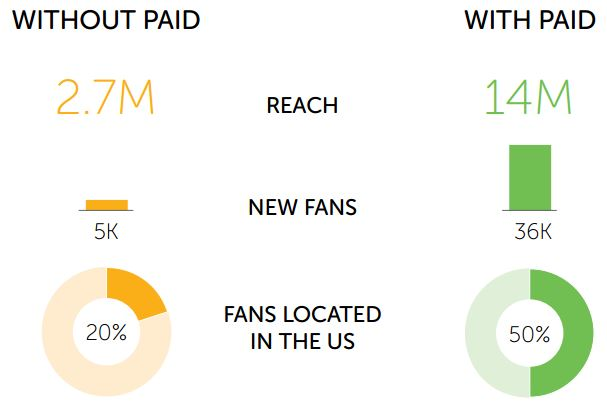 Put simply, paid content marketing works, if you leverage it properly.
As per Contently – "the paid social spend still lags behind customer attention by 50% (or $5 billion)."
Need help getting started?
You're in luck!  I've already written a detailed article on How to Integrate Paid Social in Your Content Marketing Strategy.
4. Data-backed decision making for your content marketing efforts is necessary
I have stated, many times, that your posts and content marketing must be data-backed. I try to include stats, case studies and data in all of my blog posts. They help in earning trust, by proving that the content marketing strategies I mention in my posts actually work.
Indeed, in a blog post on Quick Sprout, I predicted that data-backed posts would become a norm. More tools will be available to the average blogger that allow easy data mining. Hence, great content marketers won't have any excuse to not back up their statements with data.
Even right now, original research blog posts rule the internet. For instance, look at the results for "content marketing statistics."
Brian Dean cited "Publishing unique research (and data)," at number 1 in his "My 3 biggest traffic wins of 2016 (so far)."
He published his original research post on 1 million results, along with partners SEMRush, Ahrefs, MarketMuse and SimilarWeb.
It got over 5500 social media shares, backlinks from 485 domains and increased Brian's sitewide organic traffic by 38.41%, since November of last year.
A major challenge that content marketers are facing, with the huge available volumes of data, is their inability to decipher actionable insights.
Brands need to dig for their own "small data," to find meaningful content marketing details that help in engaging with their target audience. Then, they need to develop an effective content marketer style plan for achieving their business objectives. In the next 5 years, analytics skills are also touted to become a core competence in marketing.
Accepting a few limitations of data that I discussed here, I recommend that you closely monitor how your content marketing strategies impact your bottom line.
5. Personalization can be incredibly helpful in increasing conversions
If your target audience has shared their personal information with you, then they expect special treatment. But, as I discussed in the previous trend, content marketers get stuck with even the access to this data. Monetate found that 95% of their organizational data remains untapped.
If brands can personalize their marketing, then they can expect:
Higher brand loyalty,
Higher engagement and conversions,
More repeat customers.
As per Usabilla, 56% of customers are more likely to buy when treated to a personalized experience.
You can personalize the user experience, based on their geographic location, age, the devices they use, searched keywords, traffic referral source and a plethora of other options.
Here's an illustration that outlines personalization aptly.
What can you customize for your target audience, based on past user experiences and behavior?
You can customize your email newsletters, product recommendations on your eCommerce website and even the content on your blog.
EyeBuyDirect.com saw a 175% increase in their CTR and a 30% increase in their conversions, after adding personalized product recommendations to their email newsletters.
I use geographic personalization on my Quick Sprout tool. If you use the tool, you'll get a different location in the note below (not "Corpus Christi").
If you're on WordPress, you can get started with personalization by using the What Would Seth Godin Do plugin. It will display a custom welcome message to your new vs. returning website visitors. A new visitor will feel at home with these welcome messages.
Conclusion
Your content marketing should actually resonate with your target audience. Big data on customer behavior is a good starting point for tweaking your content marketing strategy.
In this blog post, I've shared 5 major trends that are shaping content marketing right now. I encourage you to pick one of these and experiment with it. Paid content marketing distribution might be the easiest to implement (depending on your skill set and available resources).
Are there any other content marketing trends that I forgot to share? I would love to hear about them in the comments below.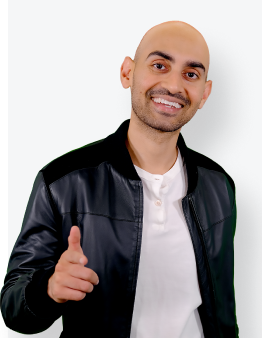 See How My Agency Can Drive More Traffic to Your Website
SEO - unlock more SEO traffic. See real results.
Content Marketing - our team creates epic content that will get shared, get links, and attract traffic.
Paid Media - effective paid strategies with clear ROI.