What's the best way to raise brand awareness and position yourself as a leading expert in your industry?
It's a question marketing departments have been attempting to answer for decades. Some spend hundreds to millions of dollars on local or national print, radio, or television ads to reach a mass audience. Others send employees to trade shows and conventions to make business connections one handshake at a time.
The truth is, the most effective way to boost your reputation as an industry thought leader is to produce and publish content that demonstrates your expertise. Writing informative, how-to, and opinion pieces for online publications is a fast and efficient way to reach new audiences and guide them back to your site.
Still, many business leaders and marketing directors shy away from this approach because they're unfamiliar with the content development, editing, and publishing process or they're unsure whether publishing original content is actually worthwhile.
With a little insight into the benefits this marketing approach offers and some advice on how to maneuver through the process, you'll understand why guest contributing should be your next digital marketing move.
Elevate Your Brand With Authentic Content
Whatever your industry is, you have unique insights, experiences, and advice that others want to read. No one has walked the exact same path or had the same personal or professional experiences as you. You can harness this knowledge to provide insider advice or thoughtful analysis of your industry, educate leads through the sales funnel, or alleviate pain points that existing customers face. Ultimately, you want to become a trustworthy reference for your audience. Then, the sales will organically follow.
You don't have to travel the country on a lecture tour to reach a wide audience; you can share your wisdom and establish a reputation as a thought leader by creating and publishing original content on sites that reach thousands, or even millions, of people.
Contributing content to influential blogs, websites, and online publications should be a key part of every digital marketer's strategy. You can put your brand front and center with new audiences, gain credibility in your space, recruit talent or potential investors, boost your SEO ranking, and build trust with current customers. And each article, blog post, or whitepaper can be repurposed for newsletters, social media copy, and more to make this investment worthwhile.
Getting noticed by an editor might seem like a long shot, but you don't need to be an expert writer or editor to stand a chance. There are a few data-backed tricks that will help you win over editors when pitching article topics.
How to Create High-Quality Content Editors Crave
At Influence & Co., we've formed relationships with more than 700 editors at blogs, niche trade publications, and marquee publications and regularly receive feedback and requests for submissions. We recently surveyed 153 editors to find out more about the types of content they're looking for.
Although editors are bombarded with article pitches, 86 percent of respondents said they plan to increase the amount of contributed content they publish on their sites. Editors want your insights, and the opportunities and potential are only growing. In fact, 78 percent of CMOs think custom content is the future of marketing.
The editors we surveyed also said they value both regular columns and one-off contributions, but these preferences vary by industry. For example, 53 percent of editors — primarily those from business and entrepreneurship publications — prefer one-time contributions, while 35 percent of editors — mostly those from marketing and tech publications — rely on regular contributors. For marketers looking to secure a regular column spot, this is promising news.
Although editors need to fill their editorial calendars, they won't publish everything that enters their inbox. To up your odds of getting published, you need to know what makes great content. You need a fresh and timely topic, a genuine and knowledgeable voice, and a logical structure. But most importantly, your perspective needs to be original and well-supported. Regurgitating information that's been written about a dozen times will get you rejected in a heartbeat. In fact, the editors we surveyed cited "unoriginal insights" as the No. 2 reason they decline guest posts.
Ultimately, you need to know how to approach editors and tailor your content to fit what they feel would be most helpful and engaging to their audiences. Here are some strategies for improving your outreach and getting your content planned, polished, and published:
1. Create a content strategy.
Just as you wouldn't dive into a business venture without a well-outlined plan, you shouldn't start writing and submitting articles without a roadmap for the journey.
To get a sense of direction for your content, you need to answer some key questions:
Why are you writing this article in the first place?
What are your goals?
Who do you want to speak to?
What action do you want your audience to take as a result?
Nailing down your goals for content marketing before you actually get started will keep you from wasting time, energy, and resources.
2. Do your research.
Want to know the fastest way to get your draft rejected by a publication? Make it obvious that you haven't done your due diligence by sending something that defies the publication's contributor guidelines or doesn't speak to the correct audience.
You can significantly improve your chances of acceptance by doing a little research into the publication's audience, the overall tone it exudes, and the types of articles it generally publishes. If you notice that your article doesn't look like it could live on the site, there's a good chance the editor will agree.
Find out what audience members love to read based on their level of engagement with different topics. The publication's guidelines for submissions will generally point you to topics of interest, length restrictions, and style preferences. Remember: Editors are gatekeepers to publications and their audiences. Think from an editor's perspective, and ask what the reader will gain from your article.
3. Write what you know.
I've said it before, but it's worth reiterating to make the point: Editors want creative, unique content for their publications. One surveyed editor from an insurance publication noted, "It's imperative to get direct content and insights from key players in the industry, whether they are peers of our readers or general colleagues." Unique personal stories and explanations provide readers with clear takeaways and engage them in ways an outsider can't replicate.
Focus on writing unbiased, informative content intended to educate the publication's specific readership. If you take a controversial stance in your writing, back up your arguments. Gather insights from your network, and share those results with your audience to add depth to your claims. Include personal stories or anecdotes (if applicable) to humanize your article. When an idea strikes, keep a content journal handy with a service like Evernote to build a reservoir of potential topics.
4. Open up to your audience.
Many businesses worry that revealing in-depth, personal, or proprietary information will give away their "secret sauce," which is pretty counterintuitive to attracting new clients, talent, and investors. But for most companies, the advantages of opening up to an audience outweigh the potential negatives. A high level of honesty and humility can appeal to editors, attract clients, and make you stand out.
While your ultimate goal might be sales, taking an educational approach and showing potential customers why they should trust you with their money will leave a lasting impression. If you truly want to be seen as an industry leader, don't be afraid to give your audience a peek into the inner workings of your company. Be the best at what you do, and be transparent about it. True insights will attract attention and position you as the expert in your space.
5. Beef up your content.
What's the best way to come across as knowledgeable, reliable, and trustworthy? Back up all your statements and opinions with reliable data. Set a Google Alert for relevant keywords, and search for the most recent data or studies to give your article a timely hook. But don't confuse beefing up your content with building up your ego. The No. 1 reason surveyed editors said they reject guest posts is "promotional content."
Inject your content with plenty of unbiased research and data from reputable sources such as Data.gov and the Pew Research Center. Always check a publication's stance on promotion before submitting. Or, better yet, lean more toward educating your audience than promoting your product, company, or agenda.
6. Cover all your bases before submitting.
Even if you have the most exclusive content in the world, few editors — especially those at top-tier publications — will push through a poorly crafted or unorganized draft. Likewise, you can't copy or plagiarize content, or the publication could be held responsible (which certainly wouldn't help your reputation as a writer). Always use an online plagiarism checker, such as Copyscape, to avoid duplicated or inauthentic content.
It's incredibly important to edit and fact-check before you submit a draft to a publication's editor. If you don't have experience with editing, you can hire a professional editor to go over your draft and help you make changes.
When your draft is complete and you're ready to submit it to the publication, include your résumé and any articles you've previously published to validate your expertise. Show editors that you value their time by only pitching content that aligns with their objectives. Also, be authentic about your intentions: to educate their audience and position yourself as a thought leader in your industry.
Guest publishing allows you to reach new audiences and engage with current and potential customers on an entirely new level. Don't put off creating and submitting original content to relevant publications. If you apply the strategies gathered from our editor survey, appeal to the editor and the audience, and create unique and educational content, you'll start getting placements you never dreamed possible.
About the Author: Matt Kamp is the director of strategic partnerships at Influence & Co., a content marketing firm that specializes in helping companies showcase their expertise through thought leadership. Influence & Co.'s clients range from venture-backed startups to Fortune 500 brands.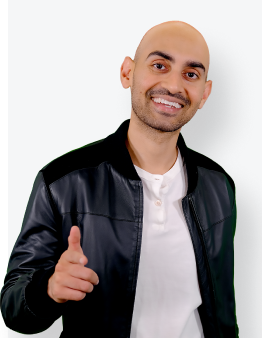 See How My Agency Can Drive More Traffic to Your Website
SEO - unlock more SEO traffic. See real results.
Content Marketing - our team creates epic content that will get shared, get links, and attract traffic.
Paid Media - effective paid strategies with clear ROI.