For the founding team of a startup, launch day can feel like the end. However, in reality, it is the beginning. Launch is when the real work starts, and it's when you need a sales strategy. Do you have one?
The funny thing about selling is that it always makes us a bit nervous. Founders go into business because they like to build great products, not sell them. But what if you didn't have to sell anything to be successful? What if the only strategy you needed was to make your customer as successful as possible?
In this day and age, that may be all you do need to do. Great products, with a strong team behind them, sell themselves. The reason the products are considered great is that they focus on making their customers successful. After all, you can't trick someone into buying what you're selling. Success speaks louder than words.
To understand this better, let's look at how some of the most successful SaaS providers have helped their customers succeed. There are untold numbers of things we can learn.
Provide Great Customer Support (with Random Acts of Cake)
One business known for its customer support is FreshBooks.com. This online invoicing and accounting service has been around for awhile and certainly knows how to take good care of its users. They were made famous by their random acts of cake.
Yes, cake.
Back up your customers with great customer service.
FreshBooks is known for sending cakes at random to new users and birthday cakes to long-time customers. What a great way to make a personal connection!
FreshBooks Cake! Source Solarmax.
Now, while cake itself does not make their customers more successful, their commitment to customer service does. Unlike many SaaS providers, FreshBooks makes phone support available to all of its customers. They also have an extensive FAQ section and help guide.
Providing great customer service is a no-brainer, but we often don't see it as a part of the sales process. It is! When your customers pay month-to-month, everyone is a part of the sales team. Great customer support is essential to the long-term success of your startup.
Offer a Great Onboarding Experience
Onboarding refers to the process of helping your newly signed-on customers succeed with your product. It's what happens right after someone new signs up for your software. Usually, there are a few steps that new users need to complete in order to be successful with your product.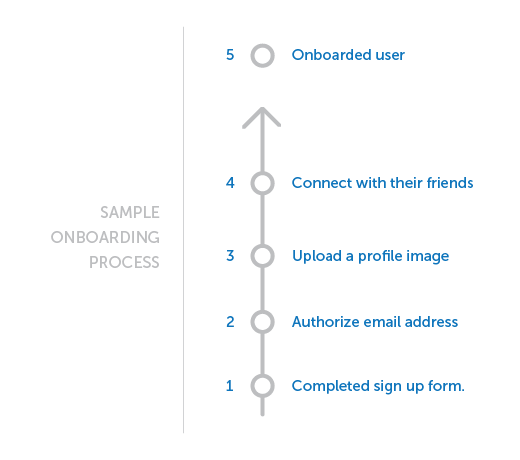 While this may sound simple, it is vital that each user makes it through these steps.
Zendesk, a customer service software company, has made the onboarding process an art form. Due to the nature of their application, their users have quite a large number of steps to complete before they can be considered "onboarded." For example, they must set up their email address, invite other users, and understand how the new ticketing system works. Without completing each of these steps, a customer will never be successful with the product, and Zendesk will never make a sale.
Zendesk walks its new users though a step-by-step setup process.
To help alleviate this problem, Zendesk has developed a great "Getting Started" screen that shows up when a user first signs in to the application. This panel walks the user through the first crucial steps one-by-one, with videos and useful tips along the way.
An even more aggressive onboarding method is employed by hosting provider, Media Temple. They actually do the onboarding for their customers.
Because the cost to switch web hosting providers is so high, premium hosting provider, Media Temple, actually will move websites for users interested in switching. This may sound like hand-holding, but for the customer, it is a huge value. Anything you can do to make it easier for your customer to get started with your product, the better.
Provide Free Guides
Ongoing training is a huge value for users. MailChimp, an email marketing provider, has a large number of free eBooks available to all of its users. And these books do a lot more than just tell the users how to use the product. They also cover many of the best practices and tips for sending bulk email. MailChimp knows that making their users smarter and more successful is good for the bottom line.
Offer a Video Library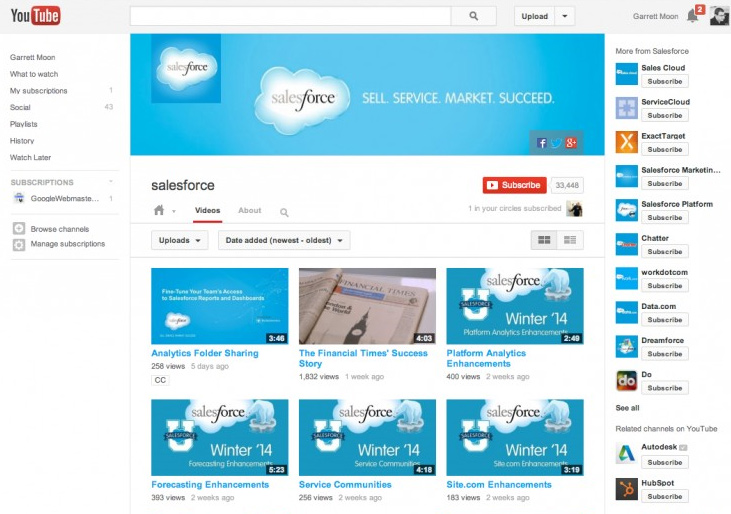 One of the earliest SaaS providers, Salesforce.com, uses a successful customer training method. Every year, they host dozens of user conferences throughout the world that provide training and build community around their products. Even better, they make the videos from these conferences available for free online. For Salesforce.com users, there literally are hundreds of free training sessions to choose from online. Each one is designed to make the users more successful.
Host Training Webinars
Another simple example of outstanding customer training is from Raven Tools. This all-in-one online marketing suite is very powerful, but also very complicated. To account for this, Raven has made weekly webinars available to all of its free and paid users. These walkthroughs are designed to help users get the most out of their software. The investment for Raven and for the customer is small, so this is a great way to provide value.
Write a Helpful Blog
Moz.com is another business that has done an excellent job of educating customers. Their blog is a gold standard in the SEO industry. Everyone follows it. They regularly post about SEO best practices and include videos on how to get the most from search. This service not only gives them a great avenue for inbound traffic, it also serves to train the users they already have. SEO is a complicated process, and Moz's software is a powerful tool. As they convert casual users into experts, they are guaranteeing themselves future sales.
Build a Platform
Can your SaaS app be used as a platform? Apps like Salesforce.com and music provider Spotify have been successful in providing a way for other developers to build on top of their application. This adds value to their own app and delivers additional benefit to their customers. Now, their customers can get more value from a single source. These types of integrations serve to make users more successful than ever before.
Another way to do this is through key integrations. Apps like Bidsketch and Basecamp allow you to connect your accounts from other applications, simplifying the task of managing multiple apps. These integrations can be time-consuming to develop, but they are often crucial for your users. They add value and help your customers succeed.
Integrations extend your app, increasing your customers' chances of success.
Get More Human
Tools like Intercom are revolutionizing how SaaS apps talk with their customers. This app allows you to send pre-scheduled messages to your users. Not only can those messages be sent based on the amount of time (or lack thereof) users have spent inside your application, but with the right configuration, you can track specific events.
Tools like Intercom allow you to communicate with users based on their activity.
As we feed Intercom more data, it becomes more powerful. For example, it can target users that have failed to complete a certain onboarding step and remind them of the need to do so. We have seen immediate conversions with these messages, making users who were previously unsuccessful with a prior step suddenly more successful.
Monitor What Customers Do
Of course, it is imperative that you utilize a solid analytics tool to monitor what your users are doing. If set up correctly, you should be able to get a good idea of where your customers are succeeding and failing within your application. This type of tracking is an invaluable tool for software providers because it allows you to address key problems without waiting for the customer to complain or get frustrated.
Conclusion
It can be easy to think of SaaS sales as the worst part of the job, but when our number one goal is to help our customers succeed, we may have already designed all of the sales strategy we really need.
About the Author: Garrett Moon is a founder and designer at Todaymade, makers of CoSchedule, a content marketing editorial calendar that integrates with social media and WordPress. Follow Garrett Moon on Google+.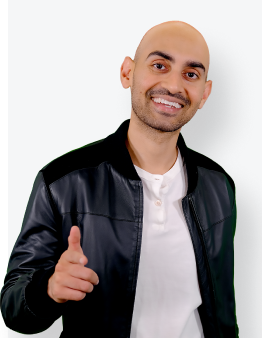 See How My Agency Can Drive More Traffic to Your Website
SEO - unlock more SEO traffic. See real results.
Content Marketing - our team creates epic content that will get shared, get links, and attract traffic.
Paid Media - effective paid strategies with clear ROI.