Do you want to understand your customers better and stand out from your competitors?
If the answer is yes, data collection and analysis should be a critical part of your marketing strategy.
The right data means you can find out what your customers like and dislike, make the right decisions, improve processes, and predict future trends.
However, how we collect data, especially in the form of third-party cookies, is changing.
Data depreciation is on the horizon, disrupting not just the type of data marketers collect, but how they gather it.
If you're wondering what data depreciation is and how to prepare, grab yourself a coffee and read on.
What Is Data Depreciation?
Data depreciation refers to how certain data types lose their value, becoming less useful and effective over time.
Why are certain types of marketing data depreciating, and what does data depreciation mean for your business? There are several factors that influence data depreciation:
Privacy expectations: People are becoming more concerned with how their data is used and want more control over what businesses can and can't do with their personal information. According to Cisco, one out of three people say they have terminated a relationship with a business over how their data has been used.
Mobile usage: More people are using mobile phones and apps, meaning technologies like third-party cookies lose their value. As an example, in 2021, Apple released its 14.5 update, giving iPhone users more control over how they were tracked online and making it easier to opt out of cookies.
Laws and regulations: Governments have introduced strict rules to ensure user data stays safe and protected. For example, the General Data Protection Regulation (GPDR) across the EU and UK, the California Consumer Privacy Act (CCPA), and the Digital Charter Implementation Act in Canada.
Technological advancements: Developments in technology mean we can gather information more quickly and effectively without relying on specific types of data. For example, machine learning can help identify patterns and trends from a small existing data set.
Preparing for the Loss of Third-Party Cookies
The hot topic right now when it comes to data depreciation is third-party cookies.
A third-party cookie is a piece of code created by one domain, used to track data on another domain.
So for example, let's say you have social sharing buttons on your blog posts. These cookies are created by the social network platforms or a social sharing provider, and used on your site to identify which buttons web visitors have clicked.
These third-party cookies are in the process of being phased out, due to privacy and security concerns. Firefox and Safari now block third-party cookies by default, with Chrome pledging to stop using them by the end of 2024.
This means businesses won't be able to use third-party cookies to track customers or advertise to them.
Given that nearly two-thirds of people use Chrome in 2023, many marketers are now seriously thinking about how the loss of third-party cookies may affect their businesses.
According to Adobe, three out of four marketers still rely heavily on third-party cookies, with 66 percent of leaders saying the end of third-party cookies will negatively impact their business.
However, this doesn't have to be the case.
How Data Depreciation Impacts Your Marketing Strategy
Data deprecation means we must rethink how we collect and use customer data.
Take targeting and personalization. In the past, businesses used third-party cookie data to identify users and present them with advertising tailored to them.
Targeting and personalization can be done using first-party cookies and cookieless marketing; this just means businesses need to collect this data differently than before.
Data depreciation also means it's more important to nurture customer relationships and be more open about how personal data is used. By being more honest and building trust with web visitors, they're more likely to consent to their data being used.
Strategies to Handle Data Depreciation
The good news is that organizations like Google are taking steps to ensure marketers can continue to receive a steady flow of data.
For example, Google Analytics 4, or GA4, has been designed to use first-party cookies rather than third-party ones. It also uses artificial intelligence to predict future user behavior, for example, how likely a customer is to convert on your website.
It's still important that businesses take steps to review and audit their personal use of third-party cookies. There are two ways companies can replace third-party cookies: first-party cookies and cookieless marketing. Let's look at both options.
First-party Cookies
A first-party cookie is directly created by the website that is being visited.
For example, let's say you run an e-commerce store. You'd use first-party cookies to save visitors' shopping carts and automatically sign them into your website. They're a great way to provide a good user experience to visitors and keep them buying from your brand.
Unlike third-party cookies, first-party cookies are unaffected by data depreciation. This means that by moving to this type of cookie, you can continue tracking, monitoring, and using customer data to your advantage.
The great thing about first-party data is that you're collecting it yourself, meaning you have complete control over its use. It's also more likely to be accurate as it's been willingly given to you by your website visitors.
So, how can you use first-party cookies to your advantage?
Provide a more personalized website experience, increasing the chance of a successful conversion. Sixty-nine percent of customers are more than happy with website personalization if they've consented to share information.
Use first-party cookies to link customer profiles across different platforms like websites and mobile apps. This helps provide a smooth and seamless omnichannel experience.
You can also use first-party data to create customer segments. For example, you can build lists of customers that have visited a specific section of your website, or that abandoned a shopping cart. This helps you create targeted advertising, like remarketing or retargeting.
Cookieless Marketing
Cookies have their uses, but you don't necessarily need them for advertising. This is where marketing without cookies comes in.
The benefit of cookieless marketing is that the only user data you're capturing is data that customers voluntarily provide. This means less work for you and means you're more likely to stay compliant.
One of the best ways to utilize cookieless marketing is through email marketing. If customers are willing to give you their email address, you've opened up a low-cost and effective marketing channel you can use to advertise to them.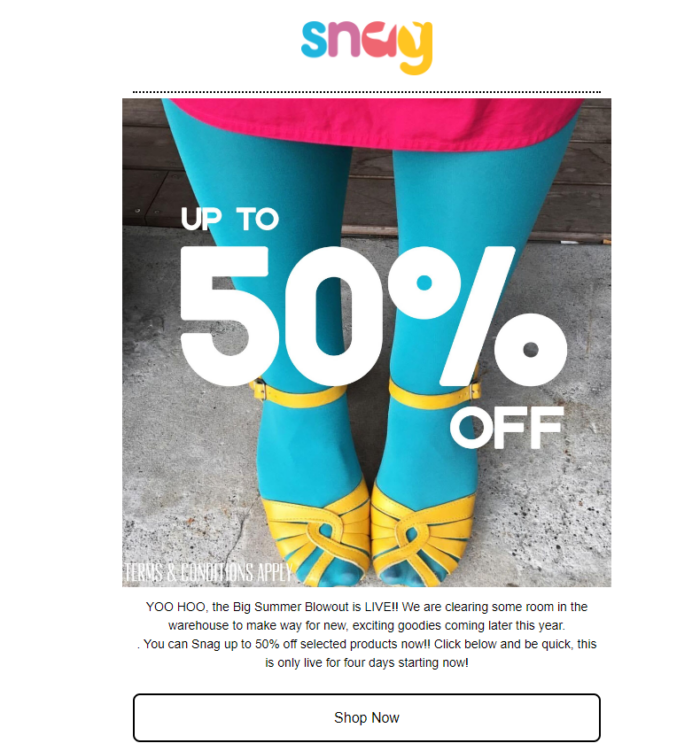 Another good example is contextual advertising, where you place the most relevant ads in the most relevant context. This means that the audience most likely to buy a product or service will see the advertisement.
For example, let's say you sell women's clothing. You can advertise on a website, YouTube channel, or social media account that is popular with women, increasing the chance of a sale. You can even use this type of advertising offline, for example, in print or on a billboard.
Cohort audiences also come under the cookieless marketing umbrella. Let's say you've collected information about customers that buy from your business.
Cohort advertising uses artificial intelligence and machine learning to find people that haven't bought from you, but that closely match the demographics, interests, and behavior of people that have. You can then advertise to these people using the platform of your choice.
This type of marketing is ideal if you want to use paid social tracking without cookies.
Why Agencies Can Be Your Data Deprecation Solution
With data depreciation right around the corner, it's important that organizations make the right moves to adjust their data collection and targeting strategies.
If your business relies heavily on third-party cookies, you should consider tapping an agency to assist with the imminent strategy overhaul. Most agencies have experience in a wide range of businesses, which means they can quickly develop a data depreciation strategy that delivers results for your organization.
The right agency partner will evaluate what first-party data you need, identify alternative data sources, and determine which systems you can use to gather and store this information. For example, they can help you optimize your existing CRM platform to segment your customers more effectively.
An experienced agency will also keep you up-to-date with regulations to ensure compliance, and they'll help you adopt privacy-centric guidelines and standards to build trust amongst your web users.
It's possible that you could do all of this yourself, especially if you have an experienced marketing team.
If not, a good digital marketing agency will save you time, ensure you stay compliant, and help you reach as many customers as possible.
FAQs
What is data depreciation?
The meaning of data depreciation in regards to digital marketing is how certain types of data become irrelevant and unusable over time.
For example, take third-party cookies used by businesses to gather information and advertise to prospective customers. Browsers like Safari and Firefox have now blocked third-party cookies, with Chrome set to block them by the end of 2024.
What is the data depreciation strategy?
All businesses need to have a data depreciation strategy in place. The easiest way to do this is to:
Review your existing data sources
Identify if they have depreciated, or will depreciate in the future
Research and implement new ways of collecting the same type of data
Monitor and audit these data sources to see how successful they are, and to ensure consistent compliance with local data protection regulations
Conclusion
Cookies aren't just delicious treats, but something that businesses must think seriously about.
I hope this article has explained what data depreciation is, and how you can continue to gather valuable customer data, all while future-proofing your business.
By reviewing which third-party cookies you already use, you can see how you can make the switch with minimal impact to your existing marketing strategy.
One of the easiest and most cost-effective ways to prepare for third-party cookie changes is to use a reliable and experienced digital marketing agency.
An agency partner like NP Digital will have the skills and knowledge you need to keep promoting your products and services to your customers, without losing potential ad revenue.
Contact my team for more information.
What do you have planned to help deal with data depreciation?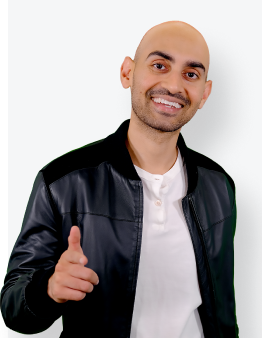 See How My Agency Can Drive More Traffic to Your Website
SEO - unlock more SEO traffic. See real results.
Content Marketing - our team creates epic content that will get shared, get links, and attract traffic.
Paid Media - effective paid strategies with clear ROI.
Are You Using Google Ads? Try Our FREE Ads Grader!
Stop wasting money and unlock the hidden potential of your advertising.
Discover the power of intentional advertising.
Reach your ideal target audience.
Maximize ad spend efficiency.