The digital marketplace is huge, teeming with opportunities for your app to thrive. But how do you ensure that your app gets the recognition it deserves in a world saturated with millions of others?
It's like finding a needle in a haystack, right? Well, not if you have the right tools. That's where an app store optimization agency steps in.
In this guide, we'll dive into the world of App Store Optimization, unraveling its intricacies and explaining why involving the experts is crucial. An agency's main goal is to help you navigate the bustling marketplace efficiently, connect you to your target audience, and boost your app's visibility.
Whether you're an established app owner looking to get more audience reach or an up-and-coming developer wanting to make a mark, this article is your roadmap to success in the app store. Let's dive right in!
What is App Store Optimization?
App Store Optimization (ASO) is the process of improving an app's visibility in an app store – such as Google Play for Android or the App Store for iOS – by optimizing its elements to rank higher in search results. Think of it as Search Engine Optimization (SEO), but for apps.
Key components of ASO include optimizing your app's title, keywords, screenshots, description, and reviews to make it more appealing to potential users. But it goes beyond mere appearances. A powerful ASO strategy also involves understanding your target audience, competition analysis, app performance tracking, and localization for different markets.
Why is this important? Let's consider this: As of the third quarter of 2022, there were about 3.55 million apps on the Google Play Store and 1.6 million on Apple's App Store. With numbers like these, standing out is a monumental task. This is where ASO comes into play, helping your app to be discovered in this vast ocean of apps.
But while the concept of ASO seems straightforward, its execution requires a level of finesse and expertise. This is where an app store optimization agency can make a world of difference. They'll help guide you on mobile app optimization so more people can find the solution that your app brings.
Why Do You Need App Store Optimization Specialists?
While you might be tempted to handle your app's optimization internally, this could end up being an uphill struggle. ASO isn't a one-time task; it requires continuous effort, monitoring, and tweaking. The app market is an ever-evolving space, and keeping up with changes can be challenging without the right experience and expertise.
App store optimization agencies are dedicated to understanding the algorithms that dictate app store rankings. They have teams of experts who keep tabs on changes in the industry, devise innovative strategies to stay ahead of the curve, and have the resources to implement these strategies effectively.
By working with an app store optimization company, you can tap into this pool of expertise and experience. They'll handle the nitty-gritty of ASO and banish the ASO myths, allowing you to focus on other critical aspects of your business, such as product development, customer service, and business expansion.
Whether you're launching a new app or looking to boost downloads for an existing one, employing the services of an ASO agency can provide a significant edge in a competitive marketplace.
Stay tuned as we unveil the top players in the industry—the best app store optimization agencies of 2023.
The Best App Store Optimization Agencies of 2023
With a plethora of agencies claiming to be the best, we've cut through the noise to bring you the best of the best. Let's dive into our curated list of the best app store optimization agencies of 2023.
1. NP Digital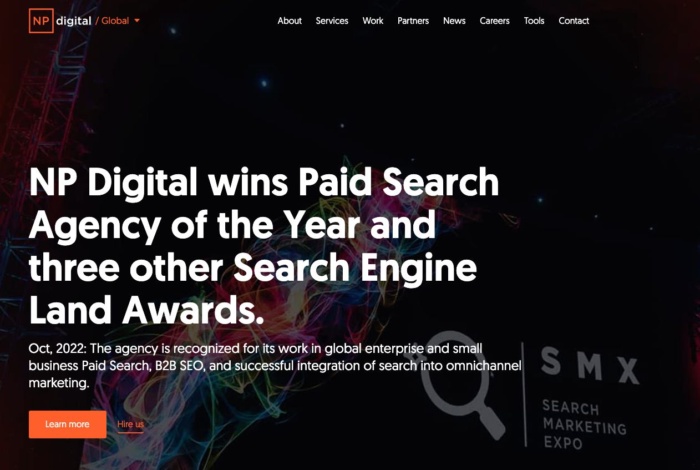 Leading the pack is NP Digital. My agency has been consistently delivering stellar results for businesses across the globe. At NP Digital, we believe in custom strategies that focus on data and high performance. With an experienced team of ASO experts on board, we make sure that your app doesn't just reach your audience, it resonates with them too.
2. yellowHEAD
Next up, we have yellowHEAD. With their proprietary technology, Alison, they provide in-depth analysis and insights that guide their ASO strategies. yellowHEAD's holistic approach includes app store creative optimization, keyword strategy, and A/B testing, helping your app make an impact in the crowded marketplace.
3. Gummicube
Gummicube has made a name for itself with its data-focused ASO services. They've developed their own App Store Intelligence software, providing valuable data for better decision-making. If you're looking for a comprehensive, data-backed approach to ASO, Gummicube could be your best bet.
4. The ASO Project
The ASO Project is known for its detailed and structured approach to ASO. Their strategies are built on a foundation of robust keyword research, competitive analysis, and a deep understanding of app store algorithms. With a track record of successful projects, they have proved their worth in the ASO arena.
5. AppTweak

AppTweak offers a user-friendly ASO tool coupled with expert consulting services. Their unique approach provides insights into competitor strategies and market trends, enabling them to tailor an optimization strategy that sets your app apart.
6. Phiture
Phiture is a standout for its multi-layered ASO strategies. From their extensive keyword optimization techniques to their focus on conversion rate optimization, Phiture's team of experts ensures a well-rounded and effective ASO strategy. With Phiture, you're not only improving your app's visibility but also its ability to convert visitors into users.
7. SplitMetrics
SplitMetrics takes a unique approach to ASO. They specialize in A/B testing, honing in on the most efficient methods to increase conversion rates and boost organic traffic. Their services also encompass app store localization, keyword optimization, and visual asset optimization. With their analytical mindset, SplitMetrics ensures that every step they take is backed by data.
8. App Radar
App Radar sets itself apart with its blend of ASO software and service. Their tool simplifies the optimization process by providing essential insights into your app's performance and the competition. Meanwhile, their services help craft an optimization strategy based on this data. If you're after an ASO partner that offers the best of both worlds, App Radar is worth a look.
9. Sensor Tower
Sensor Tower is a big name in the world of app analytics. Their platform provides robust insights into market trends, competitor performance, and user behavior. This data-driven approach extends to their ASO services, helping your app to be discovered by the right audience at the right time. If you value deep insights and analytics, Sensor Tower may be the app store optimization agency for you.
10. ConsultMyApp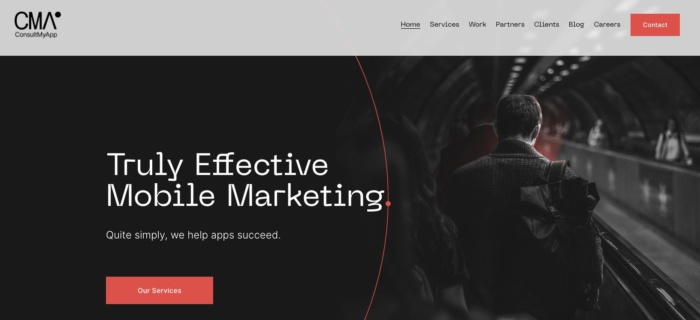 ConsultMyApp takes a comprehensive approach to ASO. They focus on both pre-launch and post-launch optimization, ensuring your app hits the ground running and continues to gain traction. Their expertise spans across various fields including user acquisition, mobile CRM, and in-depth ASO audits. ConsultMyApp prides itself on its proactive approach, setting them apart from the crowd.
11. Moburst
Rounding out our list is Moburst. Known for their innovative strategies, they have helped clients achieve exponential growth in app visibility and downloads. Their ASO services focus on creative optimization, keyword research, and maximizing user retention. With a strong focus on results, Moburst has successfully managed to carve a niche for itself in the competitive ASO space.
Each of these app store optimization agencies brings something unique to the table. Your choice ultimately depends on your app's specific needs, your business goals, and your budget. In the end, the best ASO agency for you is one that understands your vision and can translate it into an actionable and effective strategy.
Frequently Asked Questions
What does an app store optimization specialist do?
An app store optimization specialist is a professional who understands the app store algorithms and uses this knowledge to optimize an app's visibility in the app store. They improve the app's title, keywords, description, and other elements to help it rank higher in app store search results. The specialist also tracks app performance, analyzes competition, and tweaks strategies as necessary to ensure optimal results.
What is the future of app store optimization?
The future of app store optimization lies in more personalized and user-centric approaches. As app stores become more sophisticated and user preferences more diverse, ASO strategies will need to focus more on user behavior and personalization toward the target audience. Innovations like AI and machine learning are also likely to play a significant role in ASO, helping to provide more precise insights and predictions.
What is the difference between SEO and ASO?
While both SEO and ASO share a common goal of improving visibility and rankings, they cater to different platforms. SEO focuses on improving a website's visibility on search engines like Google, where ASO is specifically designed for optimizing an app's visibility within app stores like Google Play Store and Apple's App Store.
How are apps optimized for the app store?
Apps are optimized for the app store through a combination of various strategies. This includes optimizing the app's title, description, and keywords to align with search terms users are likely to use. Visuals such as the app icon, screenshots, and video previews are also optimized to attract user attention. Additionally, collecting positive user reviews and ratings, localizing the app for different regions, and regularly updating the app are all part of a successful ASO strategy.
How much does it cost to hire an app store optimization agency?
The cost of hiring an app store optimization agency can vary widely depending on the agency, the complexity of the project, the state of the app, and the specific goals of the app owner. Some agencies charge a flat rate, while others may charge on an hourly basis or offer different pricing models. It's best to reach out to the specific agencies for a customized quote.
How long does it take to see results from app store optimizations?
The timeline for seeing results from ASO can vary. However, it's important to remember that ASO is a long-term strategy. While initial improvements may be seen in a few weeks, it can take several months to see significant results. This is because ASO involves continuous testing, tweaking, and optimization to find what works best.
Can I do app store optimization by myself?
Yes, you can do ASO yourself. However, it requires a deep understanding of app store algorithms, user behavior, keyword research, competition analysis, and other complex elements. Without this knowledge and the time to constantly monitor and adjust your strategies, you may not see the desired results. That's why hiring an app store optimization agency is a good decision.
Conclusion
Standing out is no small feat in the fast-paced, ever-evolving world of app stores. But with the right App Store Optimization agency by your side, the seemingly insurmountable challenge becomes a journey of strategic steps toward digital marketing success.
Every agency we've mentioned in this roundup brings a unique approach to the table, armed with the tools, expertise, and commitment to propel your app to the top. It's now up to you to decide which partner aligns best with your vision, goals, and expectations.
Remember, the journey to app success isn't a sprint; it's a marathon. It requires time, persistence, and the right strategy to see your app improve in ranking.
So, now that you're armed with the knowledge and have the best app store optimization agencies of 2023 at your fingertips, what's the next step for your app?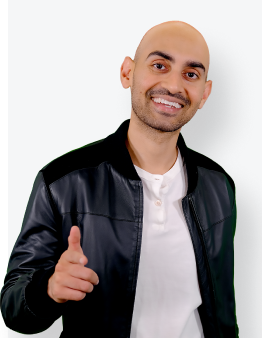 See How My Agency Can Drive More Traffic to Your Website
SEO - unlock more SEO traffic. See real results.
Content Marketing - our team creates epic content that will get shared, get links, and attract traffic.
Paid Media - effective paid strategies with clear ROI.
Are You Using Google Ads? Try Our FREE Ads Grader!
Stop wasting money and unlock the hidden potential of your advertising.
Discover the power of intentional advertising.
Reach your ideal target audience.
Maximize ad spend efficiency.