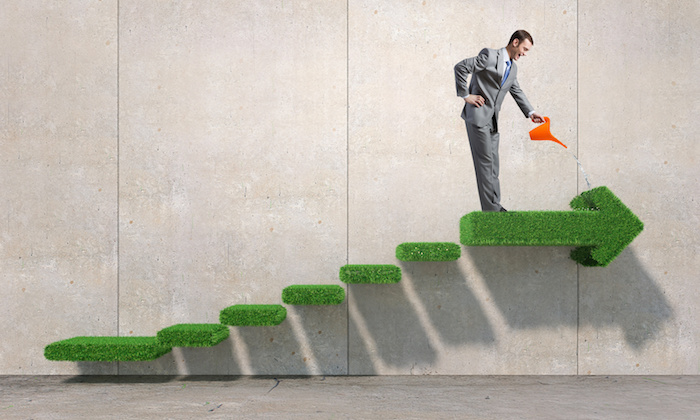 For technology businesses, traditional advertising outlets now sound boring, intrusive and expensive.
So what do startups like?
10x growth hacking tactics used by companies to acquire millions of users within a couple of months. Major billion-dollar brands, including Facebook, AirBnb and Dropbox, have used unconventional growth strategies to gain huge exposure.
They're a source of great inspiration for growth hackers and marketers like you and me. It triggers you to think of creative ways to scale our business inexpensively and become a household name. Right?
But, the curse of growth hacking tactics is that they're perceived as a magic pill for startups to achieve exponential growth.
It looks a lot like those old make money online fast scams.
The truth is that you cannot dedicate your content marketing resources on a bunch of growth hacking tactics you read in an article. There isn't a blueprint or a checklist that you'll find, even in the deep corners of the internet, to becoming the sort of growth hacker who can magically prosper their business to success overnight.
Besides, with successful growth hacking tactics comes additional responsibility. You need systems in place for ensuring a superlative customer experience, so that you retain your existing customers. And, to gain real traction and attain sustainable growth hacking results, you need to optimize your growth hacking process consistently.
In this blog post, I want to shed light on the requisites for making your 10x (or even 100x) dream a reality. Here are 5 spices to add to your growth hacking recipe to make it work for you.
1. An amazing product that has a proven demand in the market
Even a blog post can't attract traffic on its own. Forget building great products and assuming you'll find people ready to pay you for it. Similarly, you also won't be able to get away with a mediocre product by intelligent and aggressive content marketing.
As per an analysis of 101 startup failures conducted by CB Insights:
The number one reason (at 42%) for startup failure is no market need for their product.
So, if you're an established company, can you achieve massive success even with an average product?
Nope.
Microsoft launched Windows Vista in 2007 amid huge fanfare. The media and Windows customers had huge expectations from the updated operating system. Microsoft had set aside $500M for its content marketing and predicted 50% of its users would shift to the premium edition within 2 years.
But, the software bombed.
The reason?
The product was mediocre and came with compatibility, security and performance issues.
The takeaway, as a growth hacker, is to collect feedback from your customers and validate a need for your product's features before you build them. It'll ensure that you spend smart money developing tested solutions that will help you build a sustainable business.
Such a painstaking way of building products is based on lean startup principles. I am a huge fan of the model, because it ensures that your users get their hands on the real value of your product quickly.
As you gain meaty insights into your product's effectiveness from your current customers, you keep rolling your product forward in stages. I'll talk in detail about going through these iterations to improve your product in point 3.
So, how does the lean startup model initiate its magic?
It starts by involving your customer to create a minimum viable version of your product (MVP).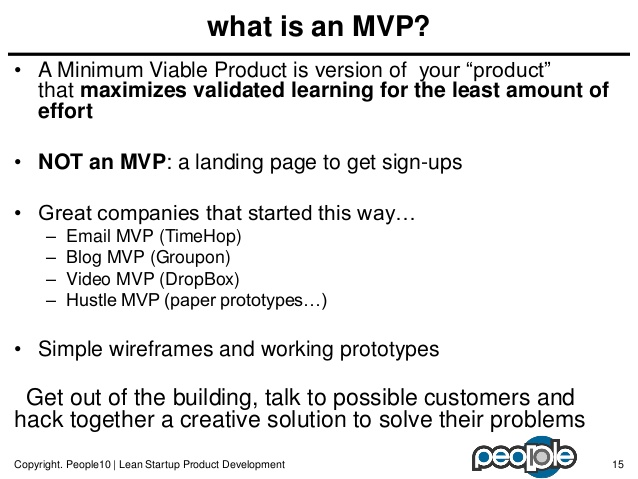 There's another validation of demand you can rely on – Money in your bank account.
Bryan, from Videofruit, collected 39 preorders for his video course before he started building it.
These 39 pre-launch sales were validation for Bryan that he's building the right thing. And, he was motivated to craft a stellar product fast.
Another example of a startup that managed to taste dollars during their pre-launch period is Trak.io. They offered their waiting list a low entry cost of $29 to access their private beta. They managed to get 11% conversion rates, further validating that they were on the right track.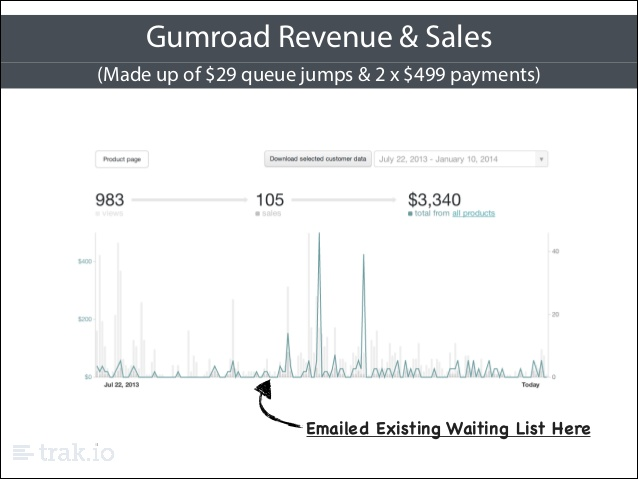 Even the founders of Airbnb were making some money by renting air mattress sleeping spaces before they thought of scaling their idea.

I would recommend that you also prioritize revenue over expenses, early and often.
2. Targeted traffic constituting your ideal, potential customers
Dan Norris conducted a small experiment to drive traffic to his startup – Web Control Room. Here are the social media and blog post visits and conversion rates he got from 12 traffic sources in 2 weeks.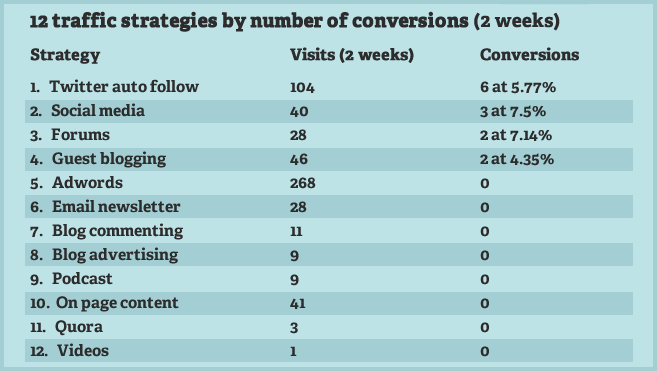 Although his data set is limited, the experiment proves that you can't obsess over social media or blog post traffic volume. All blog post and social media traffic sources aren't created equally from the perspective of conversion rates.
Instead, you need quality traffic from social media and blog post platforms where your ideal customer hangs out. Prior to knowing where they are, you first need to define your ideal customer by picturing his specific traits (Hint: your potential customer isn't everyone on the internet).
This brings us to creating a content marketing persona that outlines the person's demographic information, job title, salary, challenges, common objections and so on.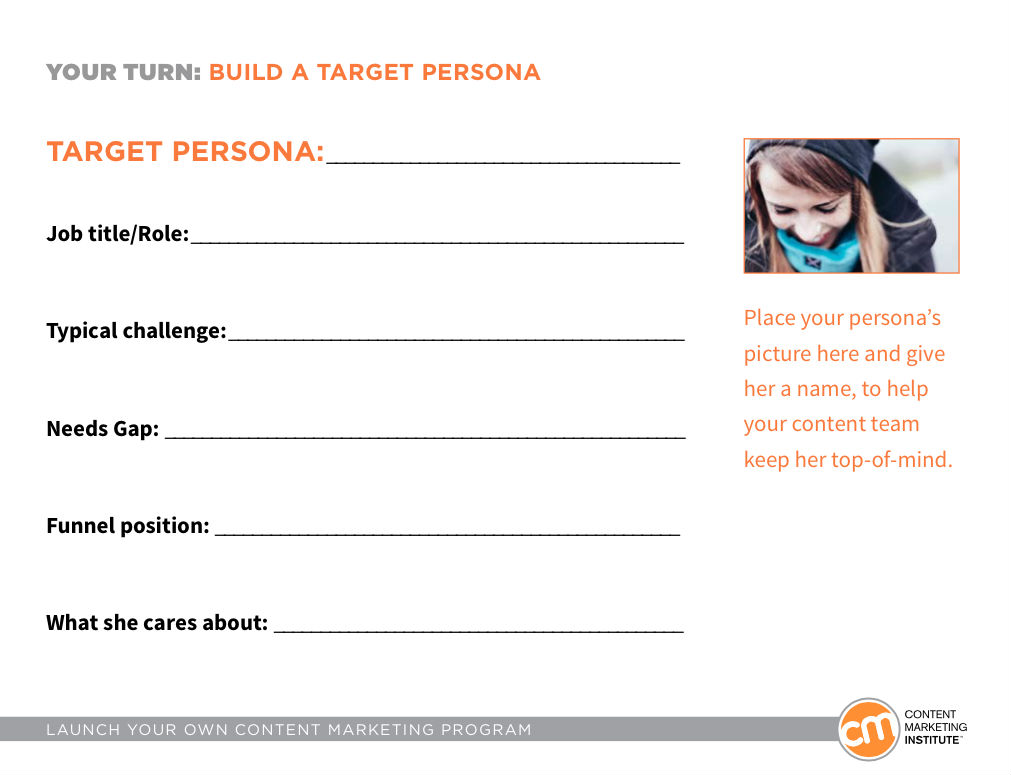 You can use HubSpot's Make My Persona tool to generate your unique buyer persona in a word doc.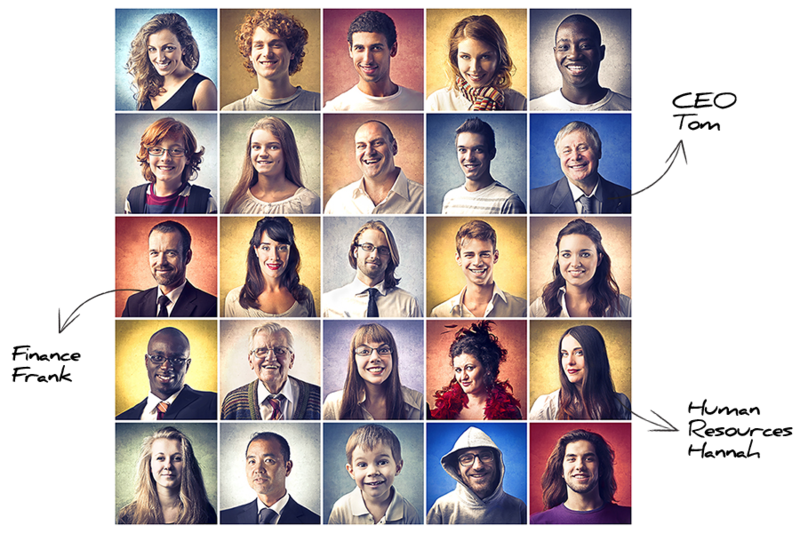 You can also harvest demographics, shopping interests, general interests and more from a competitor's website, using Quantcast. Just enter your competitor's URL and navigate to the relevant reports from the left sidebar.
Are you wondering about all of the hoopla surrounding audience personas?
Initially, your product needs to successfully pass muster with early adopters and innovators (the first 15% of your market). Once you cross the tipping point, only then can you expect your product to reach for its critical mass.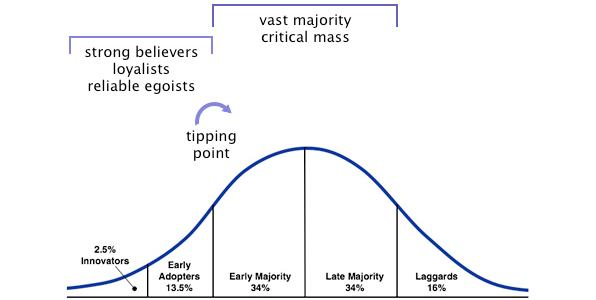 Once you know relevant details about your potential customer:
you'll create a product that appeals to their needs,

you'll push out more relevant and interesting blog posts and social media engagement

you'll pursue guest blog posting, social media, and other traffic generation strategies to attract your ideal customer,

you'll tailor your value proposition to persuade a more specific audience with social media and blog creation efforts.
For example, HubSpot has used 3 personas to craft thousands of its landing pages and whitepapers. Then, they tried to understand each personas interests, challenges and to collect more valuable information about their potential customers from forums like Quora and Inbound.
Next, they developed blog post ideas that were based on their keyword research. Finally, they tied in a lead magnet that was relevant for every blog post that they published.
Another example I want to share is that of Dropbox, the cloud storage service.
The product was launched to the public at Techcrunch50 in 2008.  But, it was made invite-only. The air of exclusivity around the product made people want Dropbox more. So, they created a 4-minute product demo video tailored to the Digg audience.
And, the result?
Their waiting list blew up from 5,000 to 75,000. And, once they added the refer a friend option, their signups went through the roof.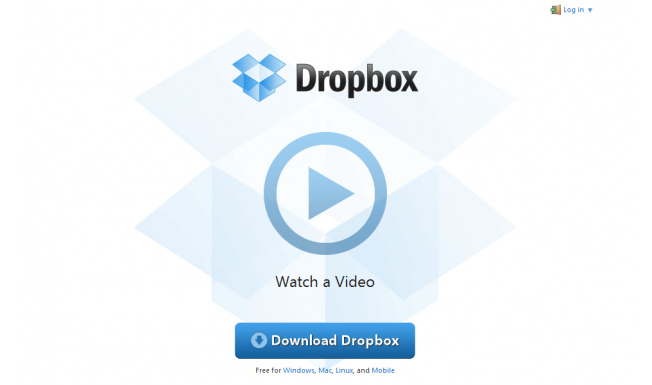 3. Consistent iterations to improve your product and retain existing customers
What's the point of collecting feedback and pursuing lean startup product development?
It's to learn fast, optimize your product and attain higher growth hacking tactics results.
Allow me to also share a secret to create a thriving sustainable business – its repeat customers.
They'll shop with you over and over. As per Marketing Metrics, their chances of converting are 60-70%.

But, only 20% of companies focus on retaining customers.
The product geeks here might have heard of Product Hunt. It started solely as an email-list experiment by growth hacker Ryan Hoover.
The response to the email list by product enthusiasts was very positive – 100s of signups in the first week (without any major promotion).
That was a validation of the demand. So, along with his friend Nathan, he created an early wireframe. But, before building the website, he reached out to the early users on his email list for feedback.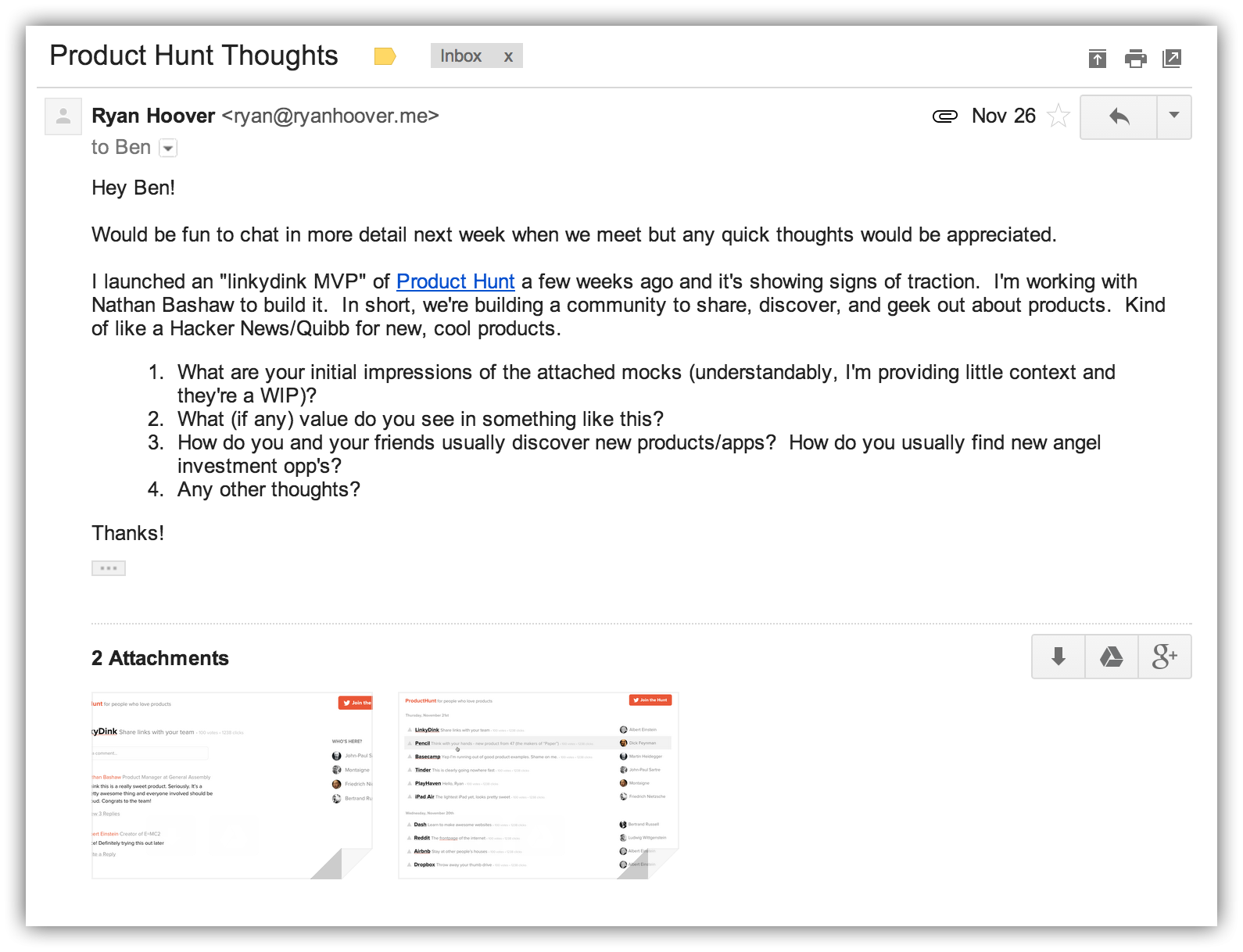 Within five days, Ryan had a functional site that he shared with a few dozen people.  Then, he started beta testing.
He also welcomed people personally and did a bunch of other unscalable things for building a community.
Finally, Ryan and Co designed the product in public, sharing early mockups of new features and collecting feedback.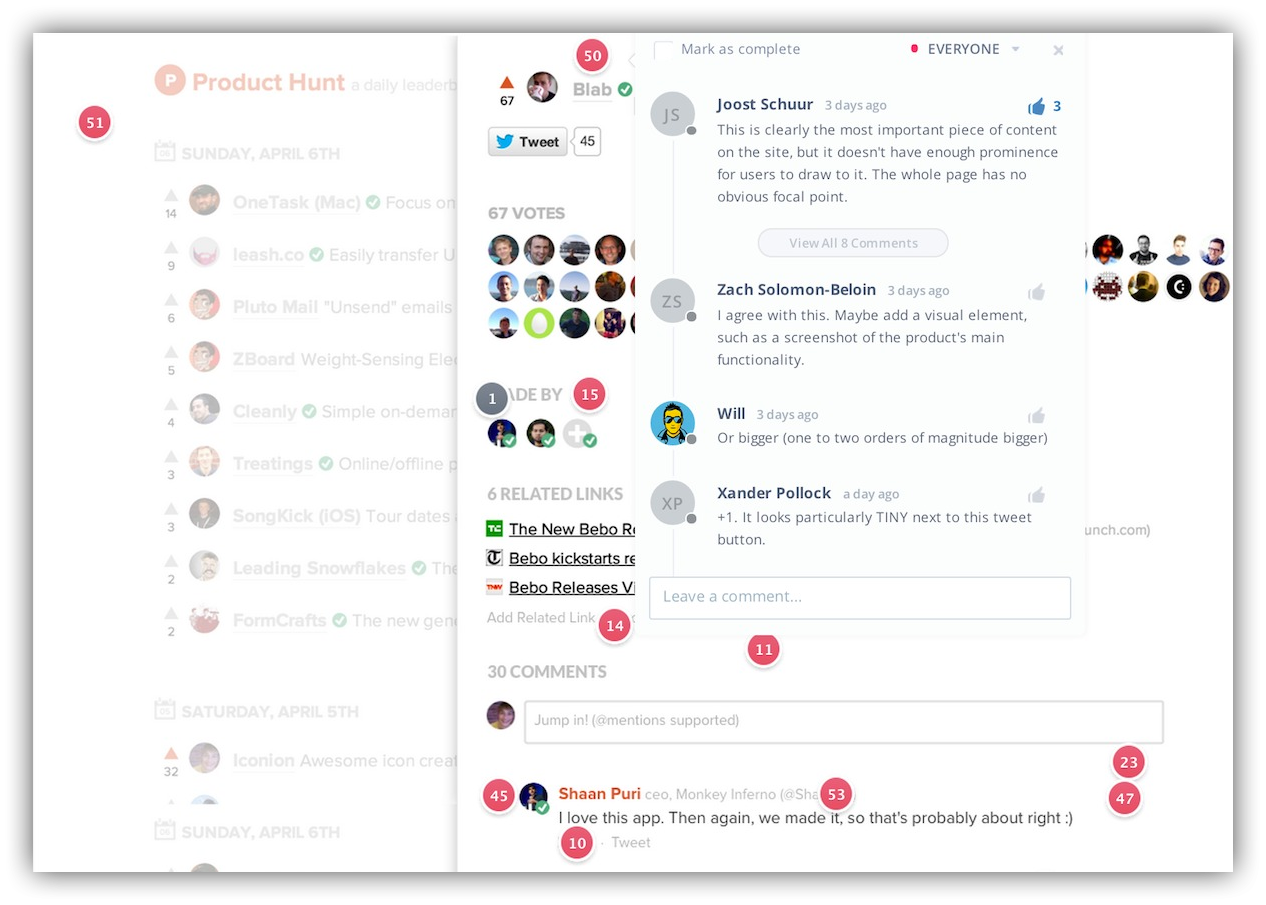 They even invited their closest supporters to private brunches.
Amazing @ProductHunt brunch with YC and NFX demo day grads. Congrats to all pic.twitter.com/OusHxyyzA7

— anamitra (@anamitra) March 26, 2016
To encourage product nerds to become part of building Product Hunt, they launched an official API.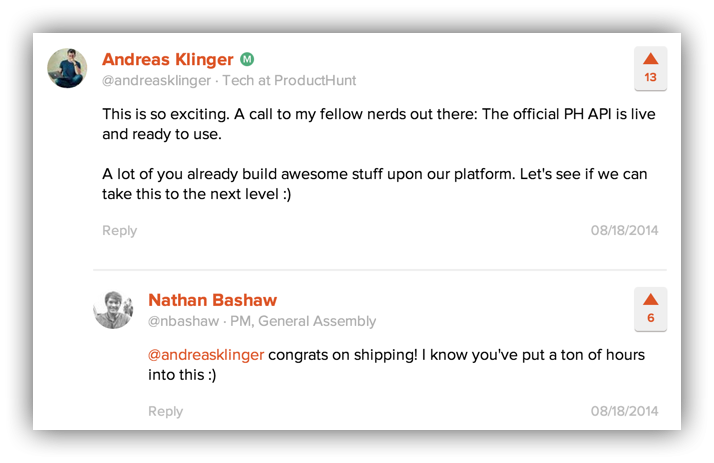 The impact of Product Hunt on the startup community was huge.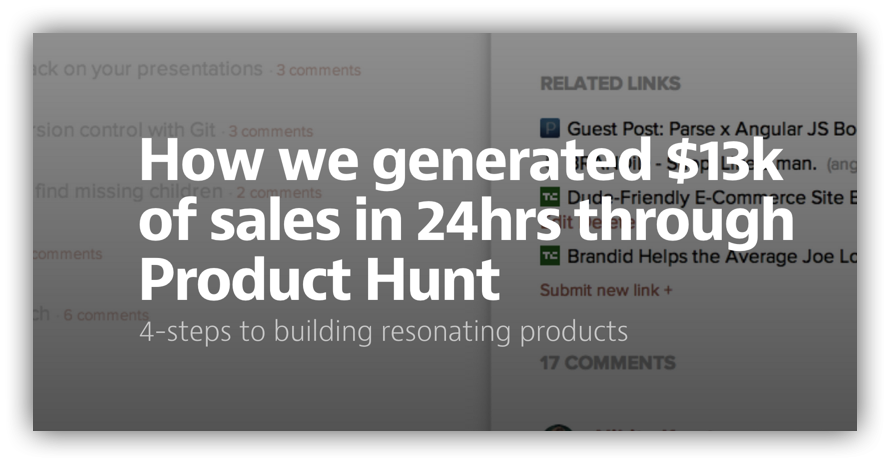 And, they ended up getting $6.1M in series A funding less than a year after launching. In 2016, AngelList acquired Product Hunt for $20M. 
The takeaway for you is to not just be a growth hacker who builds a product that attracts a million users, but to continuously improve your product to increase the engagement and onboarding experience. Only then will you be able to increase the long term value of your customers.
4. Keenly understanding and analyzing your data
Growth hackers are obsessed with customer engagement at every stage of the funnel. They crunch their numbers to get a clear picture of lessons from every campaign and then these growth hackers find out if their hypotheses were true.
ConversionXL found that data driven intent is among the most desired trait of optimizers.
It's important to measure the most critical metrics for your business. Here is an example differentiating vanity vs. critical metrics for a blog post.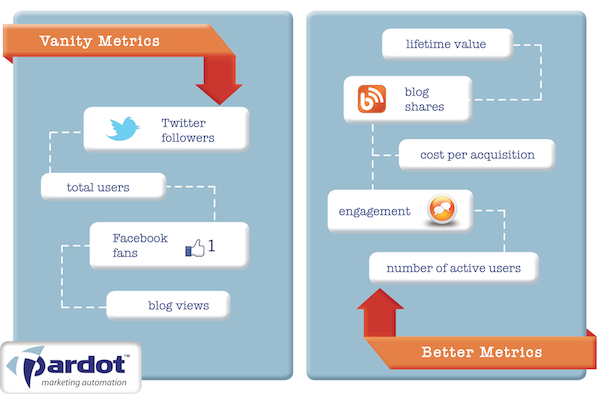 For Twitter, data crunching made them realize that their magic number was 30.
So, they added a "Who to follow" sidebar and a Gmail feature for importing your contacts from Gmail feature, increasing user engagement.
I've already emphasized finding your best high-quality traffic sources by measuring your conversion rates.
Another metric you should measure is the number of retained customers in a 90-day period (or your product's lifecycle). That will give you an early look at the traffic source that is leading to the highest lifetime customer value.
Sometimes going against the grain (based on your data) might work better in acquiring potential customers. A great example of breaking conventions is Buffer. They have pivoted their blog posts 4 times.
Recently, against popular wisdom, they stopped building their email list, because they hadn't got a lead nurture program in place and couldn't think of a way to use the emails.
All of the CTAs on their website now encourage visitors to try their product. And, the blog post delivered 1,479 product signups in a month at a 2.27% conversion rate (the lion's share of contribution to Buffer's bottom line).
If you want to get started with data analytics, check out my detailed blog post listing 93 blog post content marketing tools.
5. Creative strategy of integrating growth loops into your product
You'll need to find a stand-out approach (never been executed before) that alerts those target personas to your product's strengths.
That's the 'growth hack' for you – creatively looping and acquiring new users.
Hotmail probably pulled off the internet's first growth hack. They just added this simple line of text at the end of every email sent through their platform.
The result was escalating from 20,000 to 1 million users in 6 months.
Similarly, Tim Ferriss gave away a copy of his book on BitTorrent. As a result, he got 800,000 visitors to his book's landing page on Amazon.

You need to think of a similar creative viral loop to market your product.
Conclusion
Growth Hacking has gained tremendous mainstream popularity, especially among startups. This is mainly due to its effectiveness in driving scalable growth hacking achievements on a budget.
But, you can't limit the process to simply hiring a growth hacker for your company. Growth hacking tactics require a mindset that you've got to infuse in every employee. You also need to stick with the fundamentals of product creation, market analysis, customer service, blog post creation, and data analysis.
Growth hacking isn't a magic pill that will make an average product great. It's only about breaking the conventional methods of building something awesome by integrating a creative growth hacking loop in your product that leverages its strengths.
What are your experiences of using growth hacking tactics for scaling your business? If you've any comments on the prerequisites for growth hacking tactics that I haven't mentioned in this blog post, then I'd love to hear them in the comments below.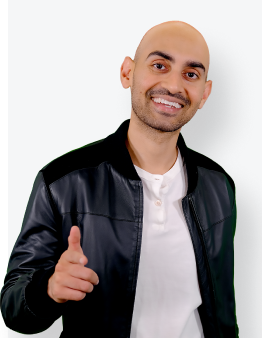 See How My Agency Can Drive Massive Amounts of Traffic to Your Website
SEO - unlock massive amounts of SEO traffic. See real results.
Content Marketing - our team creates epic content that will get shared, get links, and attract traffic.
Paid Media - effective paid strategies with clear ROI.