Link building can be a real pain.
Your marketing friends and online publications constantly remind you that you need to be building backlinks, internal links, and second-tier links with the correct anchor text.
Not just that, but you're also supposed to guest blog and write testimonials to generate those backlinks.
You also need to create pillar content, understand dofollow and nofollow links, join the right third-party directories, and clean up your social signals.
Plus, you also need to fix any broken links on your website.
Clearly, the whole picture quickly becomes a mess.
But, of course, you can't afford to outright ignore link building despite how difficult it is to keep up with it. After all, 93% of online experiences begin with a search engine.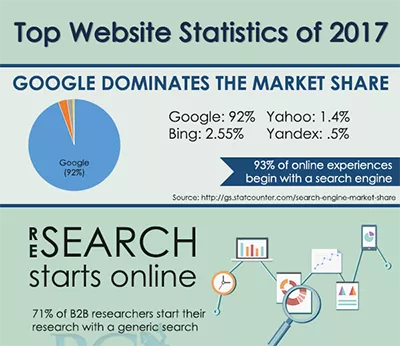 And your link-building strategy might be the most important way for you to rise through the ranks.
Links, for instance, lands in the top spot for the most important contributing factor to your SEO strategy.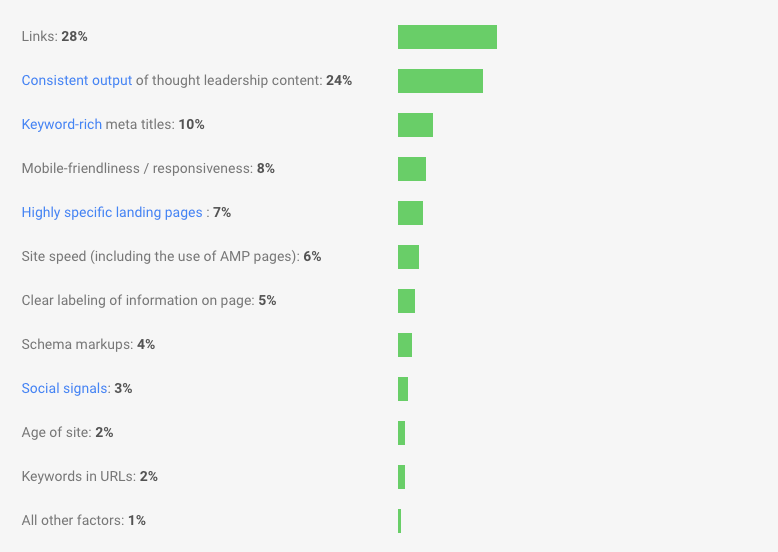 However, you and I both know that link building is far more complicated than originally meets the eye.
Keeping your ducks in a row and improving your SEO with your link-building strategy is far easier to talk about than to actually do.
And with all of the link-building advice out there that you're supposed to remember and implement, I wanted to make it easier for you.
So I created this 10-point link building cheat sheet for your reference.
When you need to see whether you're hitting all the right chords or not, come here to diagnose your strategy.
Let's get started.
1. Do an original study and publish your data
Are you having trouble getting people to link to your content?
Well, there's no better way to encourage people to link to your website than by providing relevant and original data.
If you run a study that provides interesting and meaningful results within your industry, then other content marketers are likely to reference you (and provide you a backlink) within their own blog posts.
Carrot, a real estate SaaS company, for instance, ran a study with several thousand of their clients and then created visual representations of their data.
Here's one example.
And here's another example.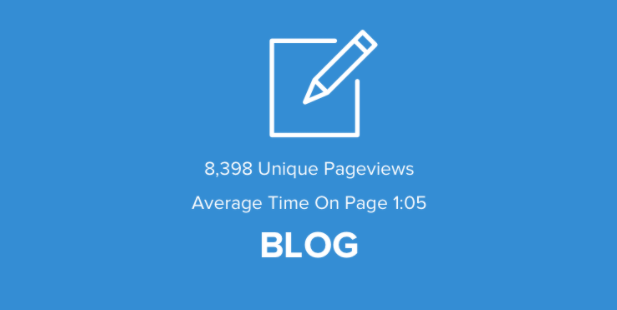 But, perhaps you don't have a large enough audience to run a meaningful study.
Fortunately, you don't have to.
You can produce the exact same effect by publishing compelling case studies.
Case studies are just a sort of smaller version of an original data study. Instead of focussing on a massive number of people, they focus on one person or business in relentless detail.
And they are also a force of backlink potential.
Here's a case study, for example, that Search Engine Land published.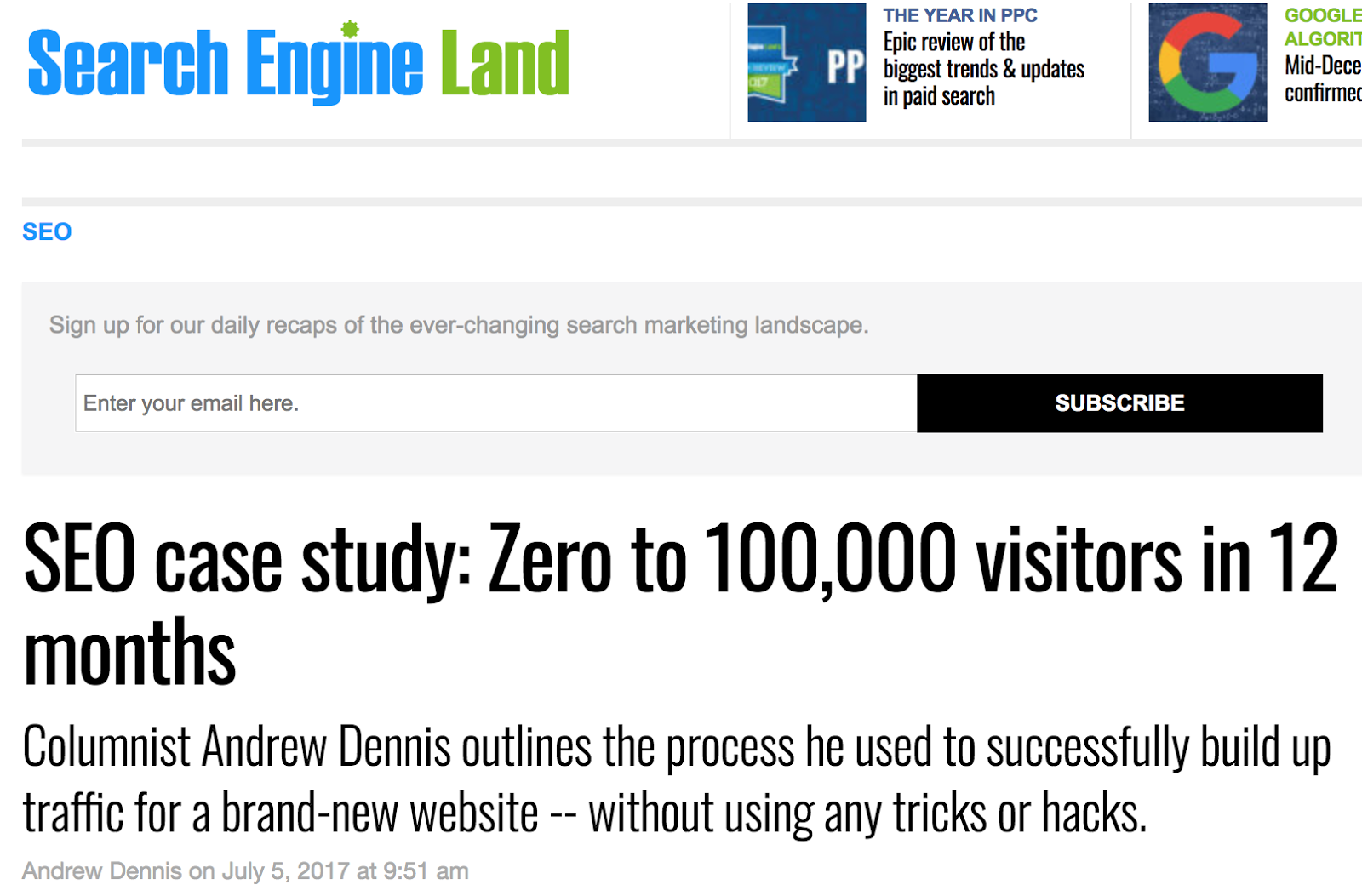 Then, whenever a content marketer for a different website wants to reference your case study or set of original data, they also have to provide you with a backlink.
Not bad, huh?
2. Create an infographic
Another way to generate backlinks, shares, and social signals for your website is by creating an infographic.
Since infographics are a hot topic today, content marketers love to share them, and readers love to digest them.
If you're struggling to build backlinks like you want, consider creating an infographic and encouraging your audience to share it and other publications to mention it.
Here's an infographic that IMPACT created, for example.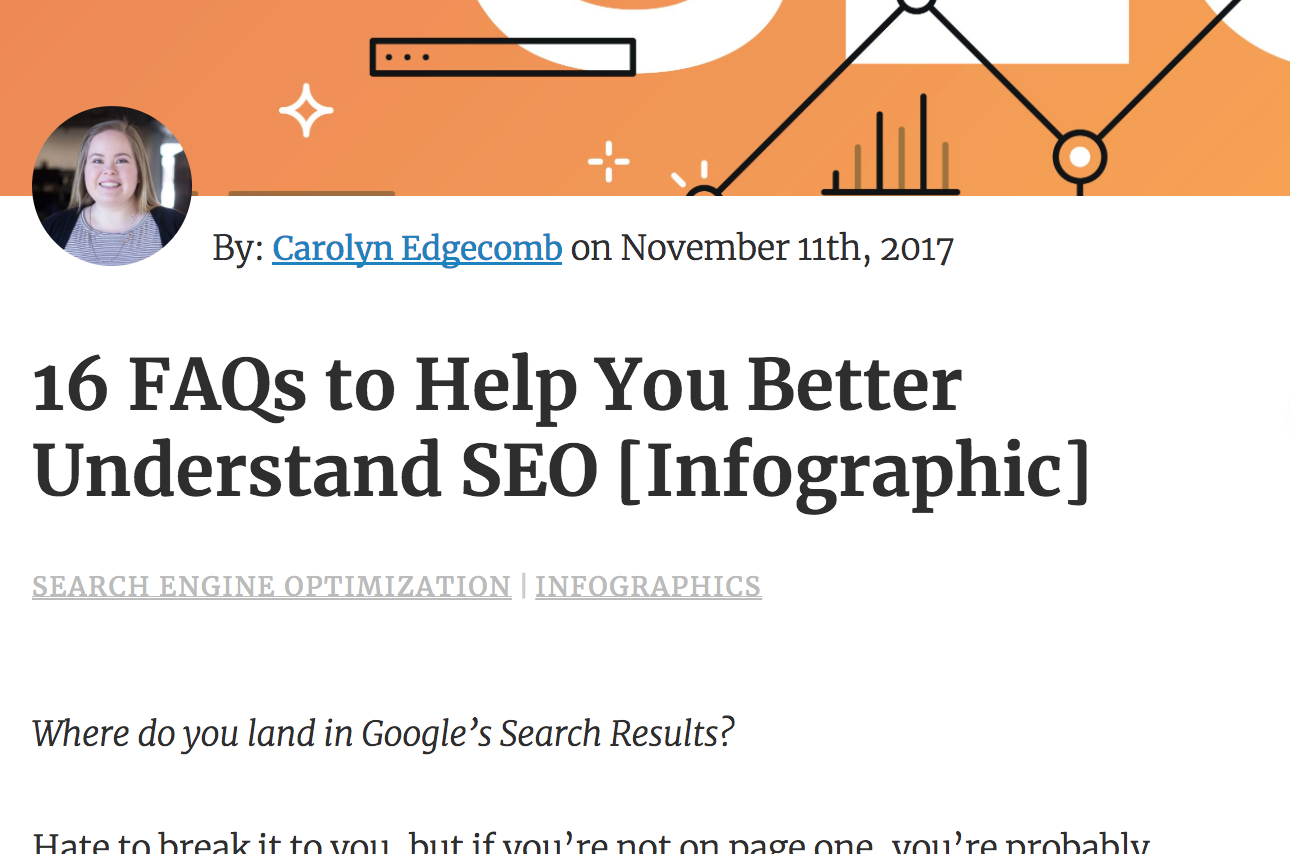 Often, however, infographics are exceptionally long representations of facts and data.
How, then, would someone share the whole thing on their blog? Won't that look kind of cluttered?
Well, the most common way that other blogs will share your infographic is by taking screenshots of pieces of it. They'll look something like this.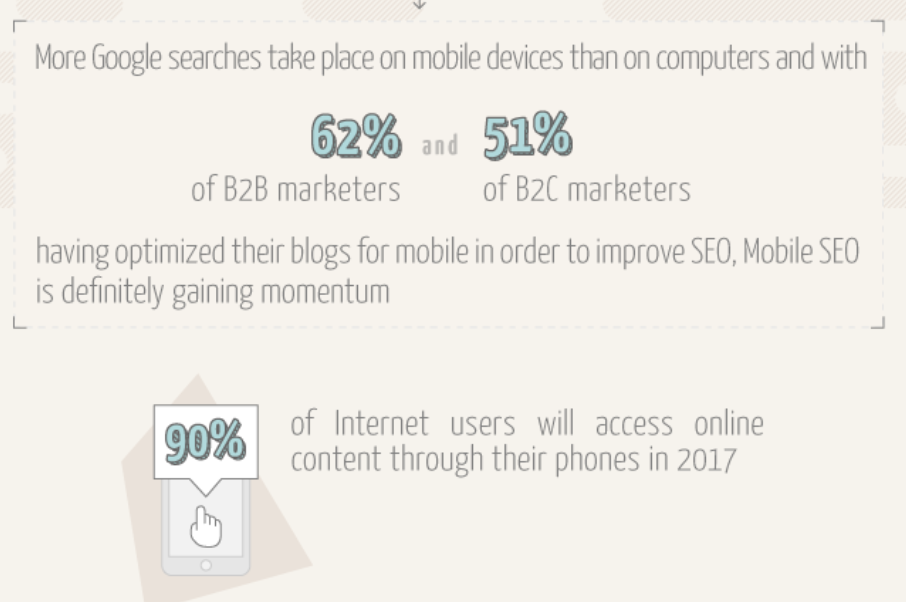 Still, though, when they do that, they must provide you with a backlink.
If you notice that they aren't, then send them an email to ask them to make the correction.
You can also use your infographic to generate social shares and republishes on other blogs.
Just include an embed code and social share buttons to make it easy for people to do that.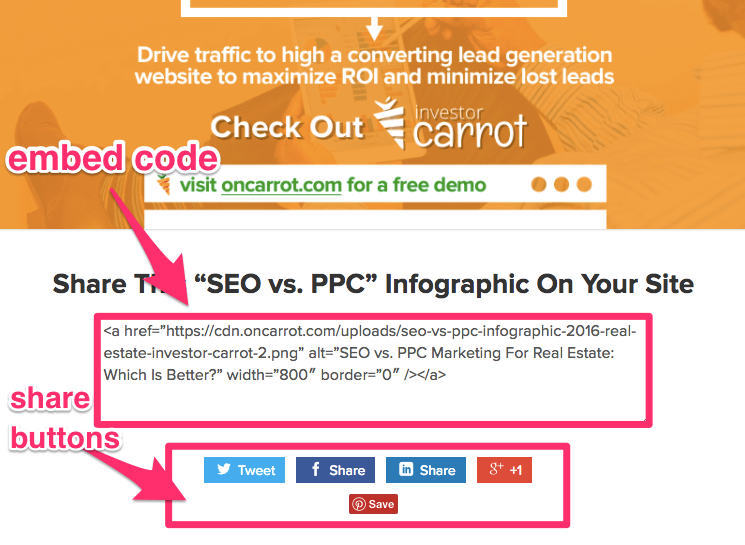 Infographics can take a decent amount of time to create. But if you do it well, then it will be worth your time.
It's especially worthwhile if you're trying to generate backlinks (which, of course, you are).
3. Regularly post on social media
Don't forget about the importance of social signals for your domain authority and rankings.
With more backlinks from social media sites like Facebook, Twitter, and LinkedIn, comes a higher potential for ranking in Google's SERP.
In fact, one study found a direct correlation between the number of social signals and a page's rankings.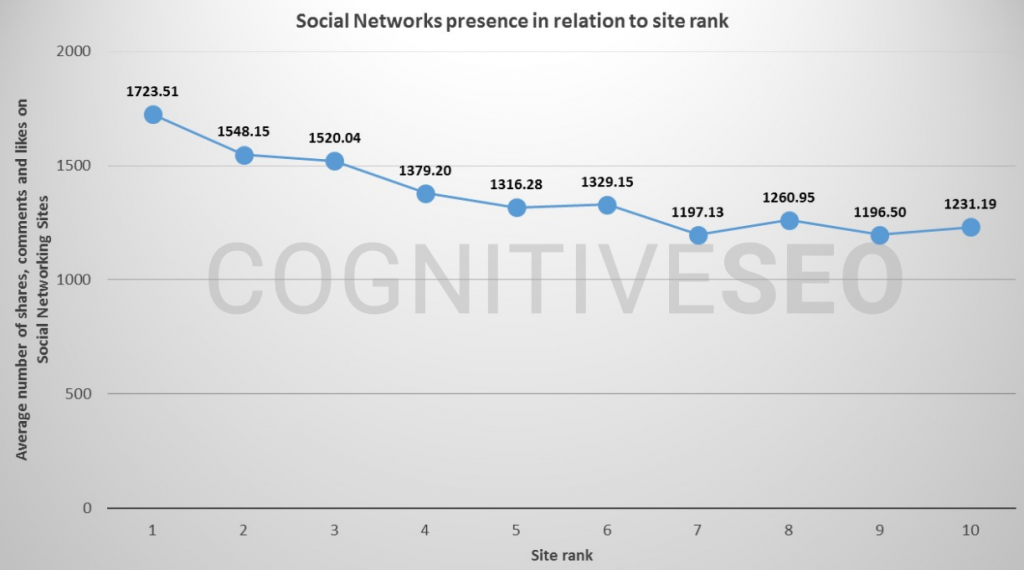 This means a few things.
Your social accounts need to be updated.
Your social accounts need to be active.
And your social accounts to get shares.
That last point is probably why places like HubSpot create silly content like this office-debate video.
Clearly, they aren't trying to directly drive sales with this video. They are trying to generate shares, social signals, and, thus, better rankings.
The same is true for this post from HubSpot.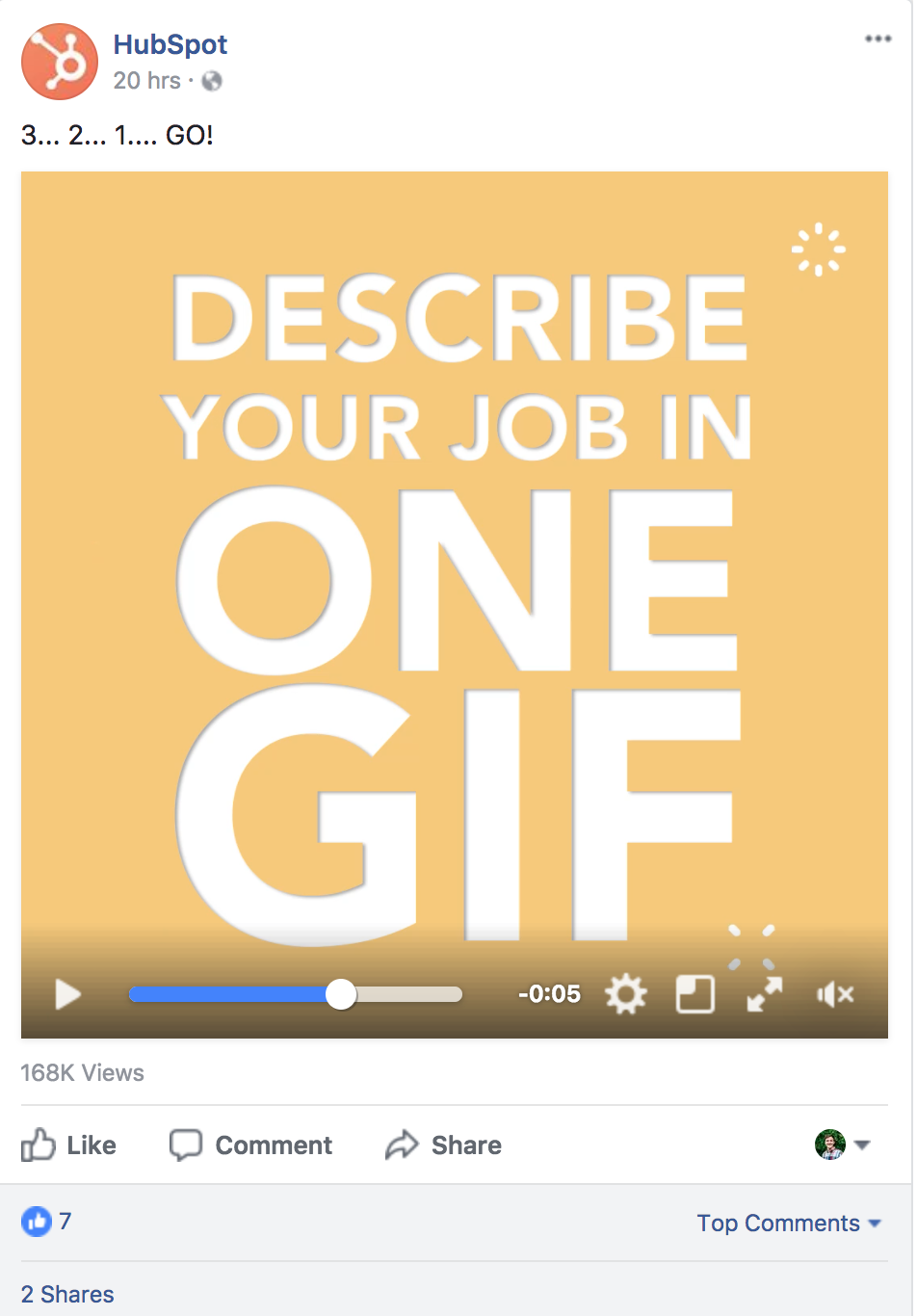 Remember that every share counts.
Sometimes, posting fun, silly, wacky, or outright viral content is a win for your rankings because of the social signals that you'll generate.
With more social activity and presence comes better rankings.
Don't let that fact slip from your strategy.
4. Join the appropriate directories
In many ways, third-party directories rule the SEO roost.
Not only does each one provide a backlink to your website, but they also often fall into the top of the SERP, themselves, make them a must for serious SEOs.
Yelp is perhaps one of the largest third-party directories that you should focus on if you're in the B2C world.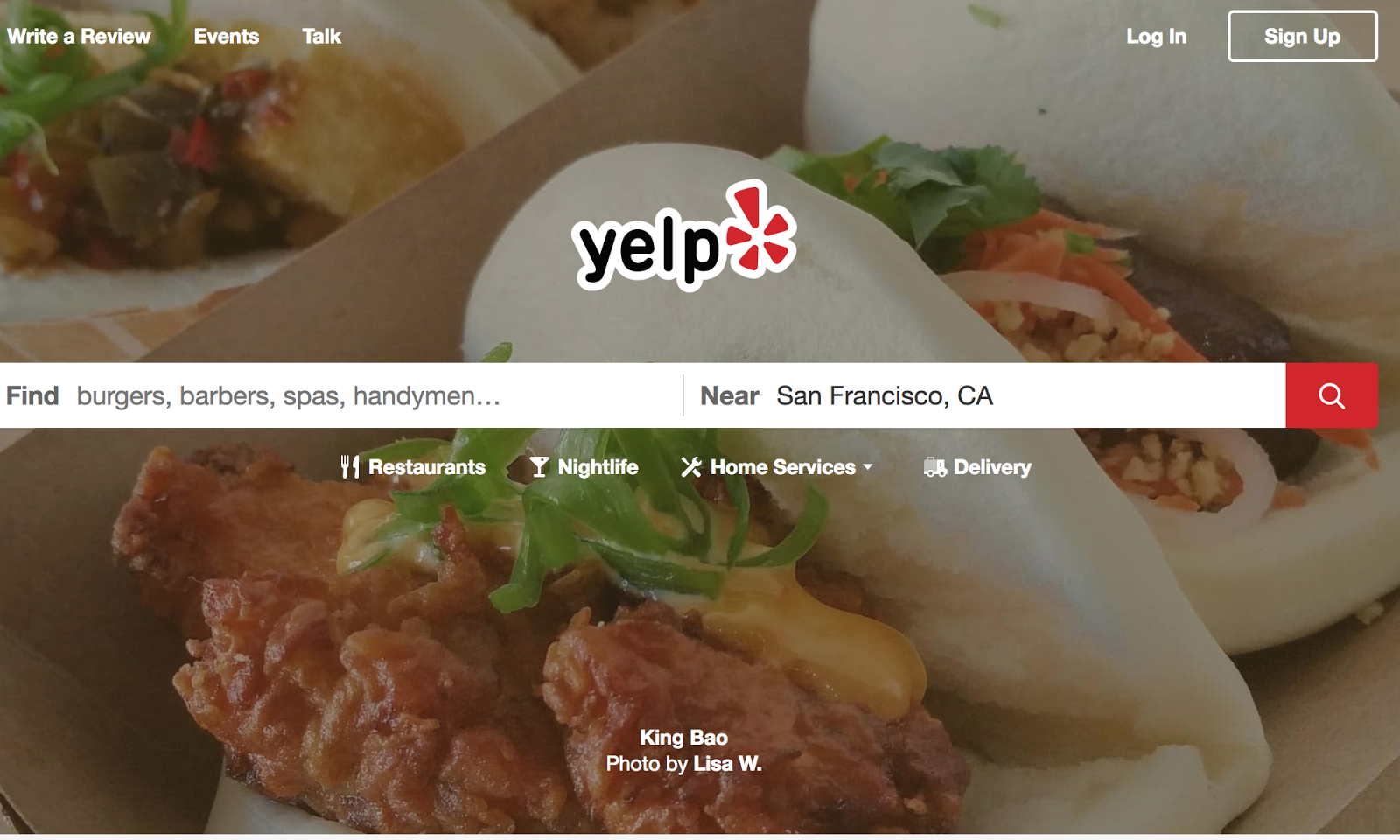 Truthfully, though, there's a third-party directory for almost every industry, B2B, B2C, brick and mortar, and SaaS companies alike.
When I searched for "top digital marketing companies," for example, this result from Clutch came up, and I clicked on it.
If I were actually looking for a digital marketing company to hire, then I would probably end up paying one of the websites on this list.
And that illustrates why you need to be on third-party directories.
Consumers and B2B buyers both trust these websites to produce honest reviews.
Of course, it isn't always free to place your business on third-party directories, but they are well worth your budget and time to do so.
Each one will give you a back-link and additional SEO exposure that you wouldn't receive otherwise.
5. Understand dofollow and nofollow
Before you go about building backlinks, make sure you understand dofollow and nofollow links.
Some websites use the former, and some use the latter.
Here's the difference.
Dofollow links are the everyday backlinks that build domain authority and help you cruise through the rankings.
Nofollow links, however, are links that the publishers change to explicitly tell Google not to give the referenced website any additional link juice from the website.
If you want to see which websites use nofollow links, then you can download this Chrome extension.
With it, you can quickly and easily determine which links on any given page are nofollow and which are dofollow.
When you visit a page, links that have no visual cues are dofollow links while hyperlinks boxed with red dots are nofollow.
You can tell, for instance, that the links on this third-party directory are nofollow links.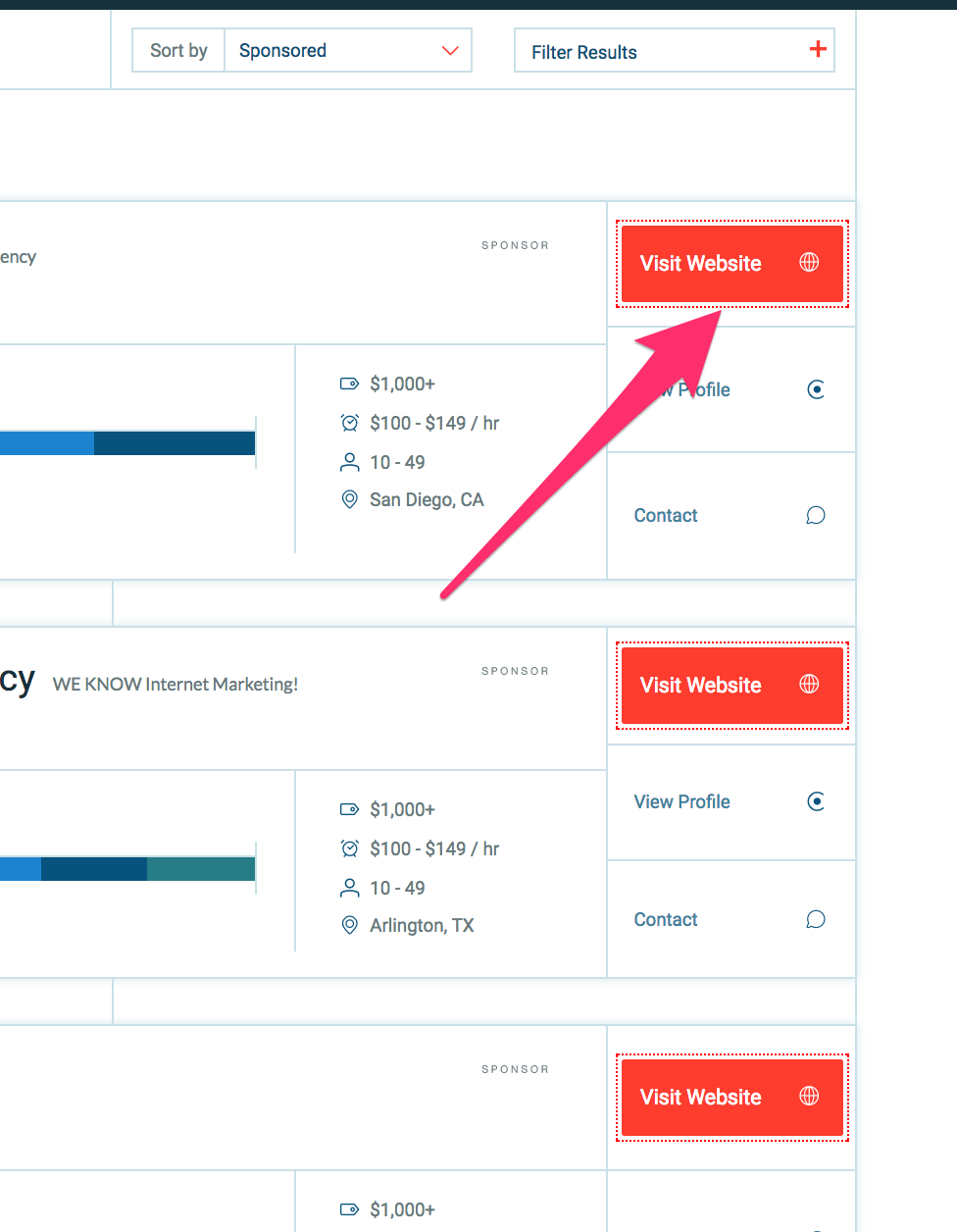 Nofollow links, however, are far from worthless.
They will still take people to your site, which means they can still drive traffic, leads, and conversions if they're on the right website.
Just be aware of when you're building dofollow links or nofollow links and what the difference is.
That way, you can make an informed decision for the sake of your rankings.
6. Use relevant anchor text
Often, SEOs build backlinks without ever thinking about the anchor text surrounding those backlinks.
Unfortunately, that's a dire mistake.
Google puts nearly as much weight on the anchor text of a link as it does on the fact that you generated a backlink at all.
The reason is simple.
Google is trying to understand what your web page is about. And if you create consistency between the keywords on your page and keywords used in the anchor text, then you'll rank even better.
But in case you don't know what anchor text is, it's simply the hyperlinked words on a page.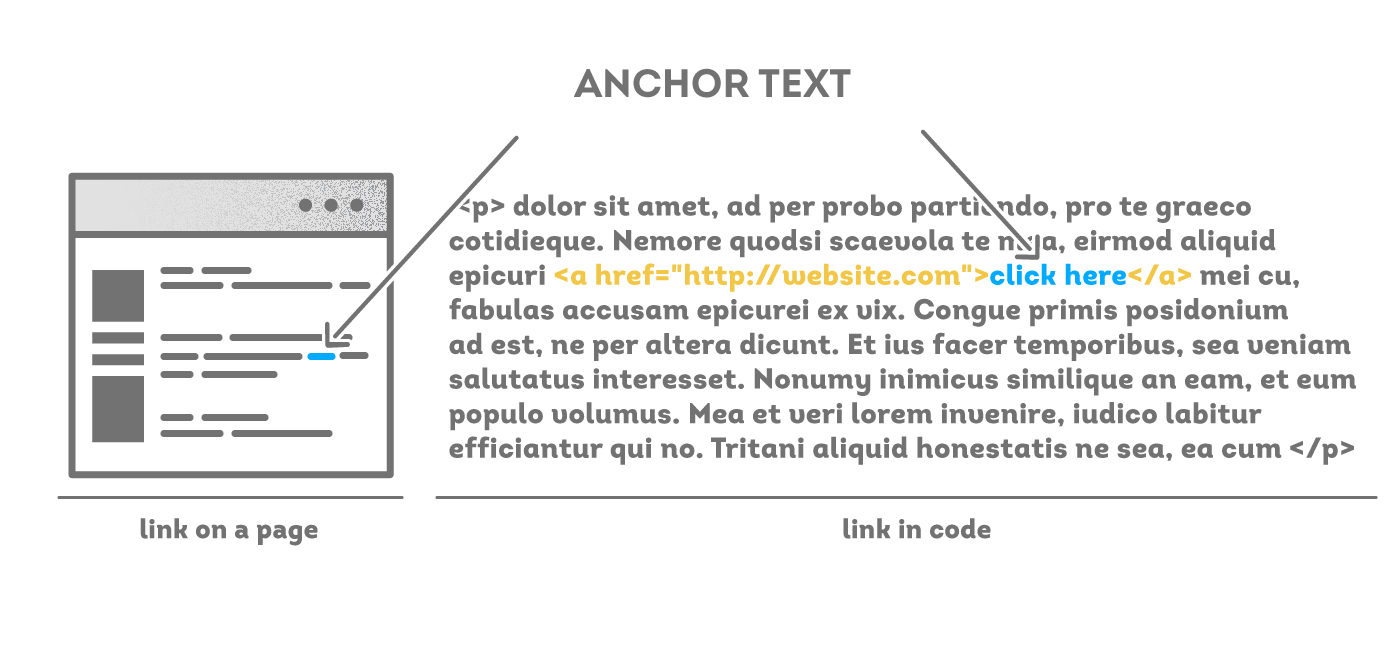 Here's what it looks like in an actual blog post.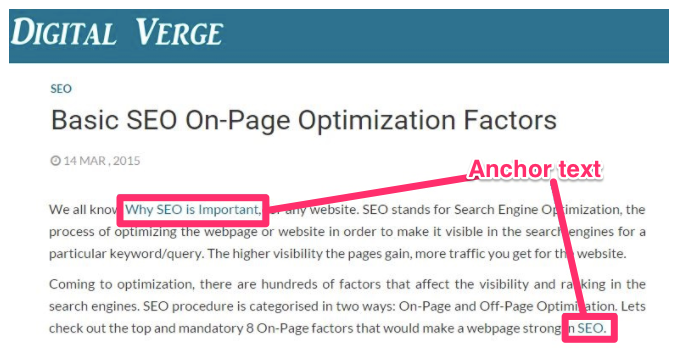 Maybe you've never thought of the anchor text as mattering a whole lot. But let me assure you that it does.
After all, the better that Google understands what your content is about, the better it will be at ranking you for the right keywords.
And using anchor text that matches the target keywords of the page itself only assures Google that your page is, in fact, about that specific topic.
7. Fix broken links
Here's what you don't want to do.
You don't want to create an amazing link-building strategy only to suffer at the hands of broken links. You don't want to break backlinks, and you don't want to break internal links.
Unfortunately, it happens.
Which means that the best thing you can do is be prepared for when it does happen and fix it as soon as possible.
Specifically, check for two types of broken links.
Broken links on your own website.
Broken backlinks on external websites.
Both will hurt your SEO.
You can use the Chrome extension Broken Link Checker to find these hyperlink discrepancies.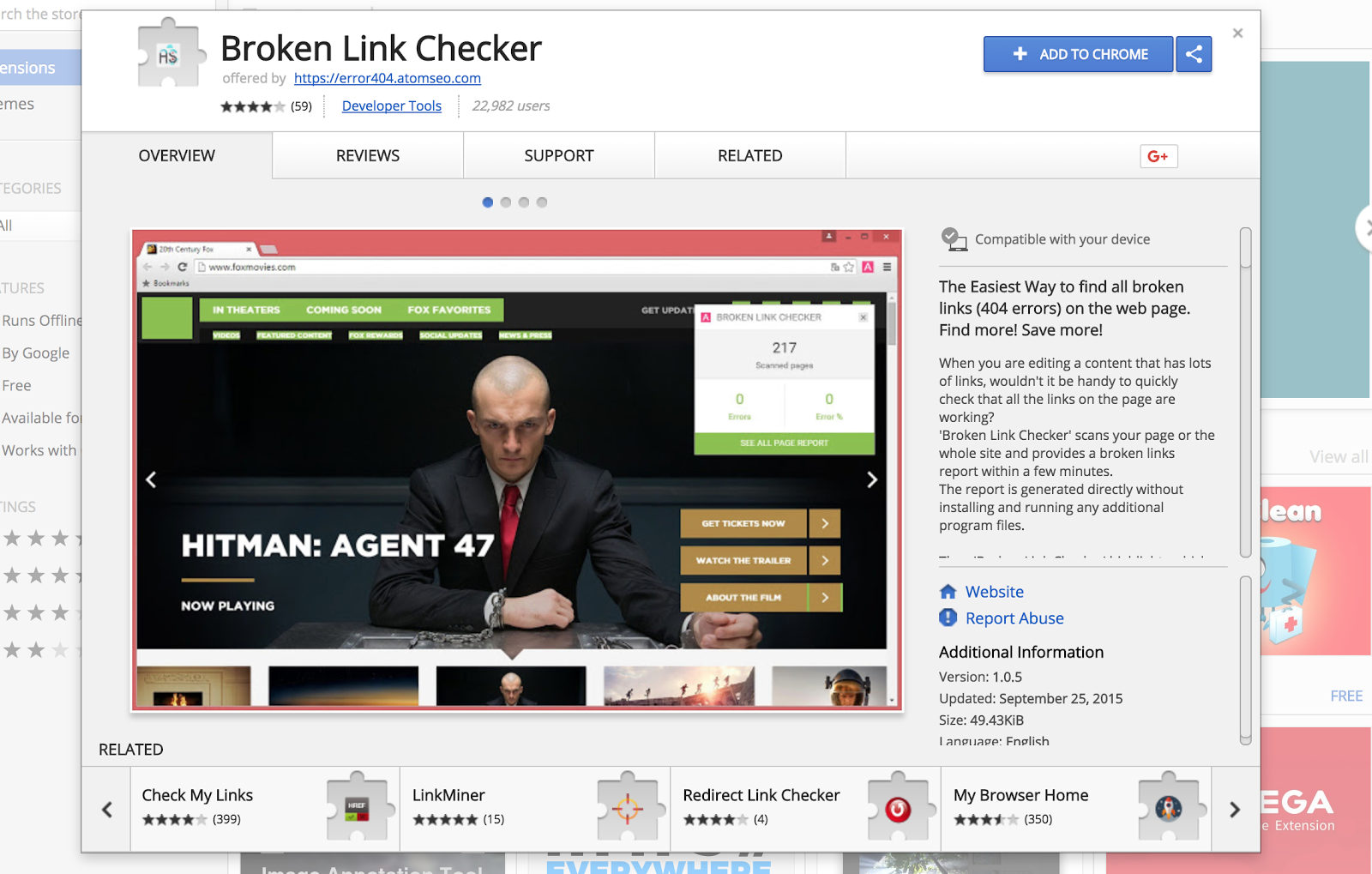 Just visit the web page in question, and the extension will show you which links aren't working correctly.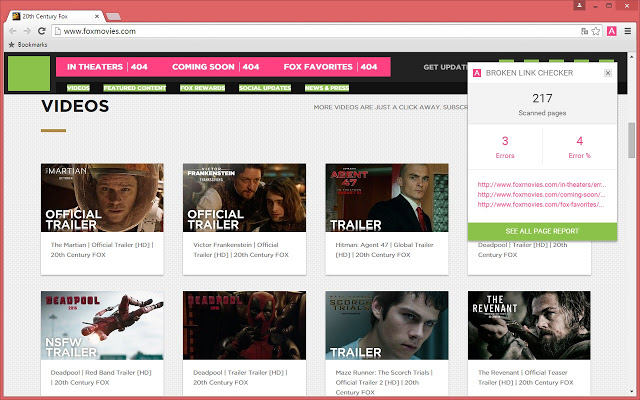 This, of course, can happen for several reasons.
If you, for instance, delete a webpage and replace it with a new page, you just broke any backlinks that were pointing to that page.
Ideally, do a 301 redirect to avoid this from happening. If you can't avoid it, though, then reach out to as many of the websites as possible and ask them to replace the old link with the new one.
In the case that your own website has broken internal links, either remove it completely or update it to something more relevant.
This strategy is more on the side of link-building maintenance. But as every school janitor on the planet knows, maintenance is just as important as forward momentum.
The truth is the same with your link-building strategy.
8. Guest blog
You probably are already familiar with guest blogging, but it's such a popular and successful tactic that I couldn't go without mentioning it here.
After all, many backlinks rely on successful guest blogging strategies.
However, perhaps the most difficult part of guest blogging isn't writing the post or getting people to share the post. It might be pitching it to the editor in the first place.
Since the editor can dismiss your idea with a mere swipe of their hand, pitching them can be a bit nerve-wracking.
For that reason, I want to spend our time here giving you a few examples of successful article pitches that you can copy.
First, here's an amazing pitch where the person follows this format.
Prove that you're human by drawing a connection between yourself and the editor.
Flatter the editor by complimenting them on their recent content.
Explain why you're pitching them on your topic and why it will be a great fit for their audience.
That's pretty great, huh?
In fact, here's a template you can use to fill in the blank and start sending your pitches off to relevant publications.

Every pitch that gets accepted means you win a backlink to your website, either within your author bio or the content itself.
Either way, that's a win.
9. Write testimonials
One of the easiest and most underused ways to generate backlinks is by writing testimonials for other websites.
Even if these testimonials are for competitors within your industry, it can be well worth your time and even build a healthy relationship with the company.
How does a testimonial generate a backlink, though?
Well, most testimonials include a picture of the person, a title, and a hyperlink.
They usually look kind of like this.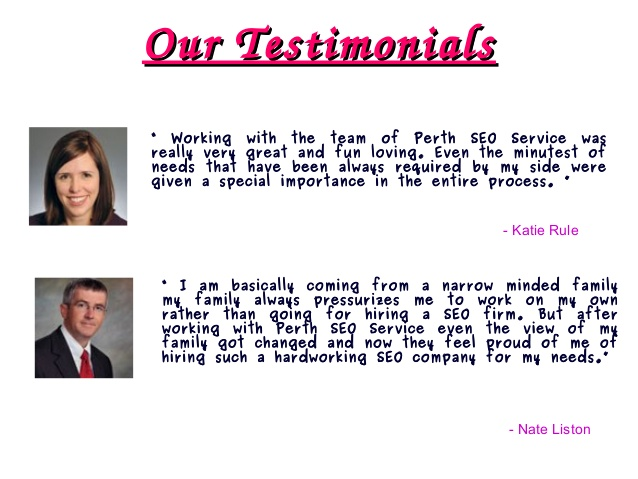 The names on these hyperlink to the business of the corresponding person.
And the best part about this strategy is that it's dead simple.
Just take a little time to try out other businesses products and then email them, asking them if they'd let you leave a testimonial on their website.
Of course, they'll have the final say as to whether they'll use your testimonial or not. But if you write a good one, they won't be able to resist.
And that means that you'll get a backlink.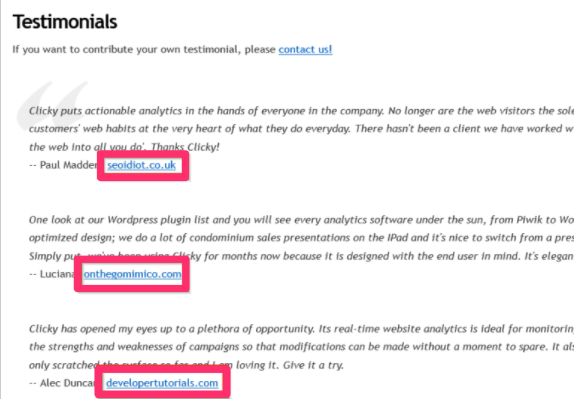 It just takes a little extra time and has a massive impact on your rankings.
10. Track unlinked brand mentions
This strategy really only matters if your business is large enough to receive mention in the digital world.
If you're still new to building your ranking and brand awareness, then this strategy might not apply to you.
Still, though, since you plan to get to the point that people are regularly talking about you online, it's worth your time to learn and understand this strategy.
Here's how it works.
Sometimes, when other people mention you on their blogs, they don't link to you.
I know. Horrible.
But, of course, that doesn't mean they are unwilling to link to you. Often, people just forget.
When you find these unlinked mentions, simply email the editors of the blog and kindly ask them to include a link your website.
Most people won't mind at all and will quickly add the link.
Of course, you first have to find these mentions in the digital world.
And for that, you can use Socialmention.

Type in the name of your brand into the bar like I did above and then click the "Search" button on the right side of the screen.
Then, you'll see one of two things.
You'll either see nothing because no one is talking about you online yet.
Or you'll see a list of results where people mention that phrase.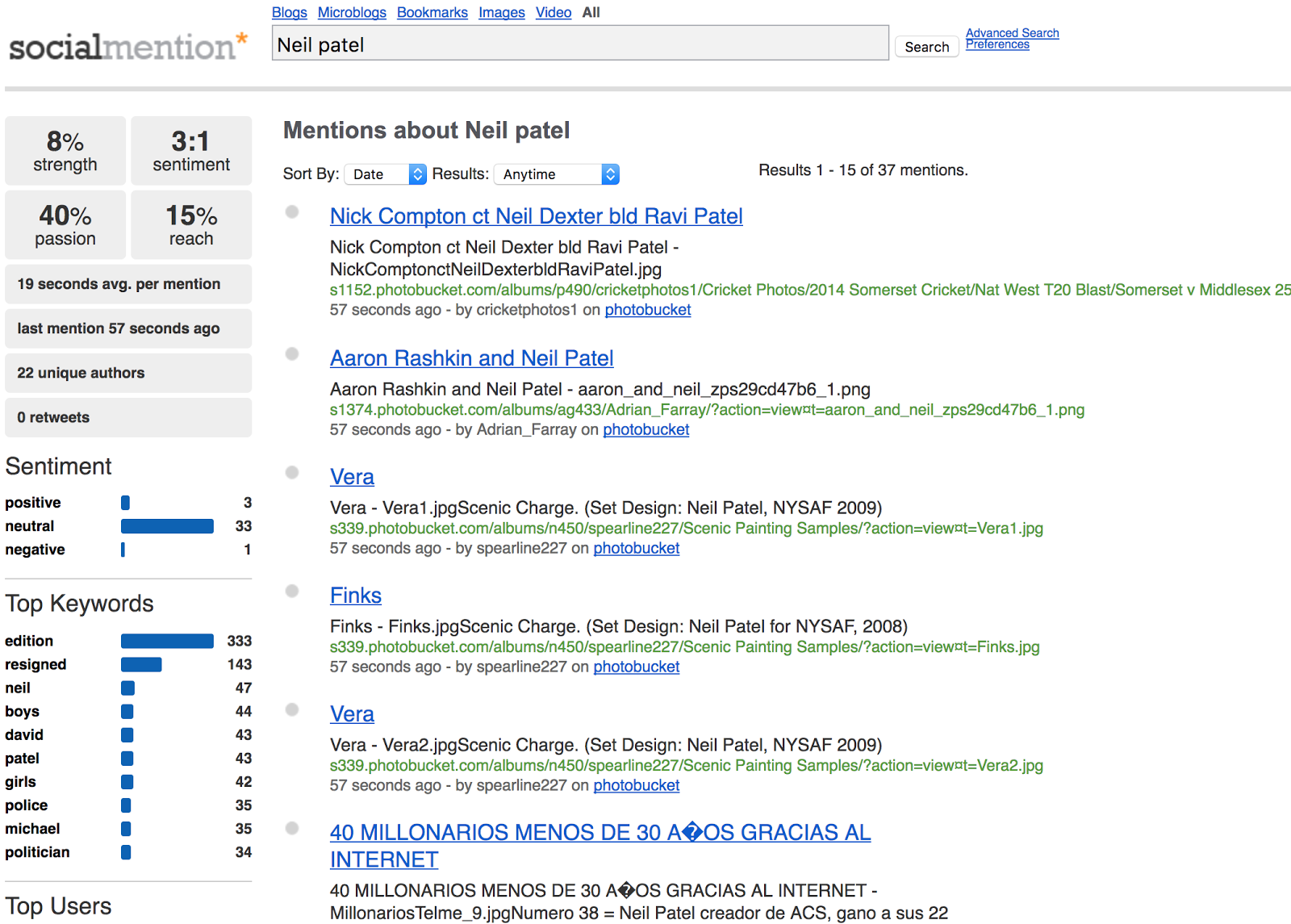 You can then click on these results and make sure that every mention you find includes a hyperlink.
If it doesn't, reach out to the business and ask them to change that.
Because one thing's for sure, you don't want all of those unlinked brand mentions to go to waste.
Conclusion
As you might have noticed by now, there's a lot more that goes into link building than meets the eye.
Chances are, when you first heard of link building, it was quite a simple thing.
You generate backlinks, include some internal links, and organize your content creation.
But, of course, it's more complicated than that.
Fortunately, you can use this checklist to guide you when you're getting lost in the trenches of various link-building strategies.
Reference these tips whenever you need a refresher.
Run an original study
Create an infographic
Build your social signals
Join third-party directories
Understand dofollow and nofollow links
Use relevant anchor text
Fix broken links
Guest blog
Write testimonials
And track unlinked brand mentions
What link-building strategy do you believe is an absolute must for serious SEOs?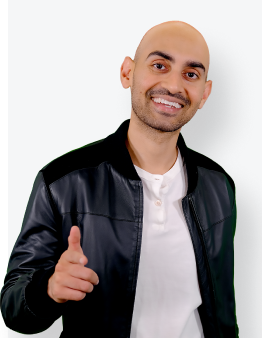 See How My Agency Can Drive More Traffic to Your Website
SEO - unlock more SEO traffic. See real results.
Content Marketing - our team creates epic content that will get shared, get links, and attract traffic.
Paid Media - effective paid strategies with clear ROI.
Are You Using Google Ads? Try Our FREE Ads Grader!
Stop wasting money and unlock the hidden potential of your advertising.
Discover the power of intentional advertising.
Reach your ideal target audience.
Maximize ad spend efficiency.