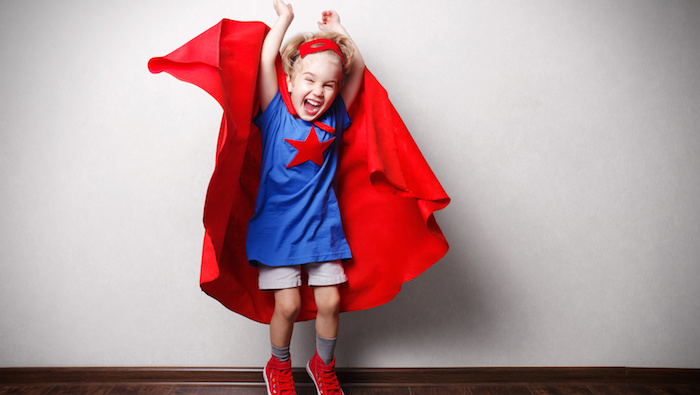 Some call it an art and write to express their feelings.
Some call it a science and approach every piece from their audience's perspective.
Principles from both these writing avenues apply. You want to write from your heart to touch people's lives. But, if there's no strategy behind your writing and no distribution plan, you're bound to fail.
So, popular blogging is more of an amalgamation of the two.
It's both an art and a science.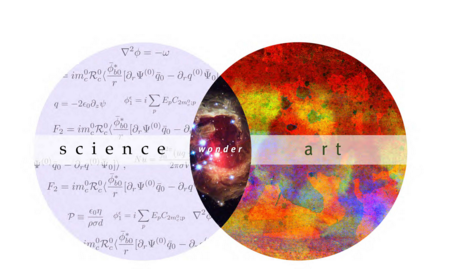 The blogging explosion started with the launch of blogger.com in August 1999.
Over a million blog posts are published every day. But, a few early adopters of blogging touch hundreds of millions of lives today. They have evolved with the rapidly changing blogosphere.
In this post, let's reverse engineer the success of 5 of the biggest, most popular blogs in the world.
What are the key factors that led to the success of these popular blogs?

What are the intricacies of these popular blogs, like their marketing platforms, design, writing style, posting strategy and more.
To give you an idea of each blog's reach, I've listed its Alexa rank (both global and US) in the sub-title.
Let's get started.
1. Huffington Post 
Huff Po's slogan pretty much sums up its strategy – "The Internet Newspaper: News, Blogs, Video, Community."
Arianna Huffington started Huff Po back in May, 2005.
It has had an impressive run that includes getting acquired by AOL for 316 million dollars and becoming the first commercially run digital enterprise to win a Pulitzer Prize in 2012.
They crossed 100 million unique monthly visitors (as per ComScore) in September, 2014 and are the number one news site in the US.
2. Business Insider 
Kevin P. Ryan started Business Insider (BI) in February 2009. Currently, they have 7 international editions in Australia, India, Malaysia, Indonesia, Singapore, China, and the UK.
BI focuses on providing business news and in-depth analysis. But, they cover almost everything including lifestyle, technology and entertainment.  
For instance, look at BI India's sections.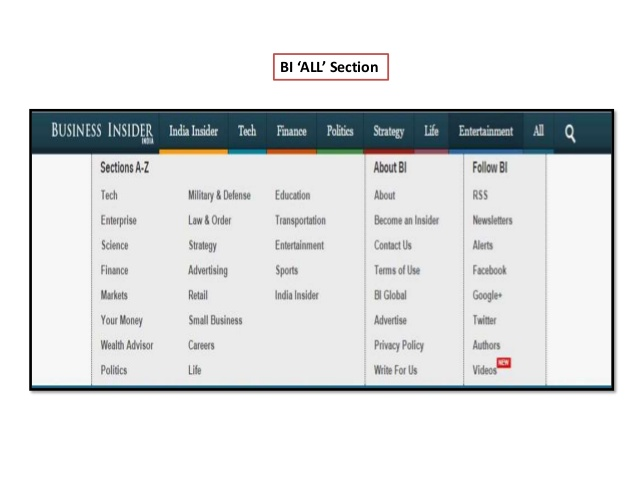 A differentiating factor about BI (versus The Wall Street Journal and other business publishers) is producing stories that appeal to the general public.
They stay away from business jargon. A study has found that their average Flesch reading ease is around 83.
They've been accused of using clickbait headlines, but it's a great fit for their audience.
You cannot deny their mass appeal.
In Jan 2014, they surpassed WSJ's readership.

A few years back, BI was acquired by German publisher Axel Springer for 343 million dollars.
3. BuzzFeed
BuzzFeed was started in 2006 by Jonah Peretti (also a founder of Huffington Post) and John Johnson.
Their focus is publishing entertaining and highly shareable content in its 28+ sections. Their content is graphic-heavy containing images, memes, gifs and videos.
In 2014, they had huge success with quizzes (hitting a million page views most times).

Before quizzes, BuzzFeed relied extensively on the internet's favorite – list articles.
At a certain point, BuzzFeed was so engrossed in lists that Conan O'Brien poked fun at some of their articles.
[youtube https://www.youtube.com/watch?v=4uVakNIQLd0]
But, it also goes to show BuzzFeed's mass audience reach and how it is being recognized as an integral part of the web culture.
Currently, their web site mentions possessing a global audience of over 200 million from 10 international editions.
So, what are the key factors that have helped this media cum technology company close multiple funding rounds and get a $1.5 billion valuation?
Let's find out.
Mastering The Art Of Headline Writing – How many times have you heard it already?
Your high-quality content piece needs equally seductive packaging. You've got to craft headlines that pique the curiosity of a visitor and get him to click on your article.
Otherwise, your content will lie alone somewhere in a secluded corner of the internet.
BuzzFeed has redefined this art of teasing. They write headlines that toy with your curiosity, integrate pop trends and instantly grab your attention.
Just look at some of their viral headlines.
#1 This Short Film Shows Just How Terrifying Life Is For LGBT People In Russia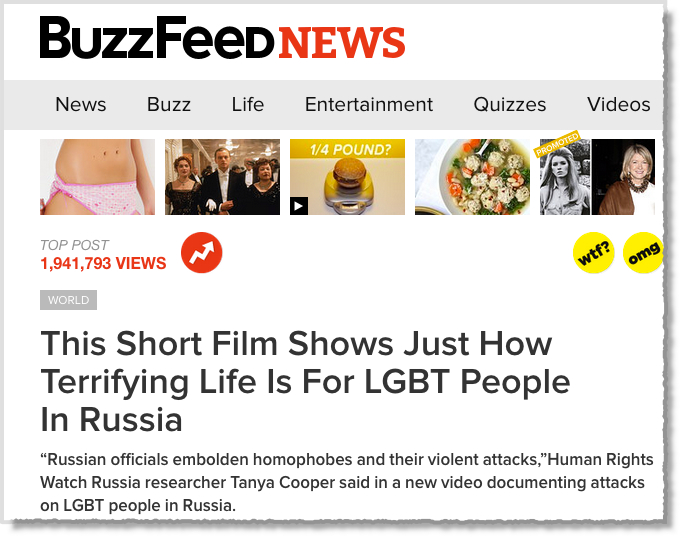 #2 Canada's Response To Russia's Anti-LGBT Propaganda Law Is Totally Awesome
On the other hand, they've been accused of using clickbait titles and not delivering on their headlines promises with their content.
The typical, popular headlines "You won't believe", "blow your mind" and "you didn't know" headlines have been popularized by BuzzFeed.
MiniMaxir compiled a list of 3-word phrases in BuzzFeed's most shared Facebook articles.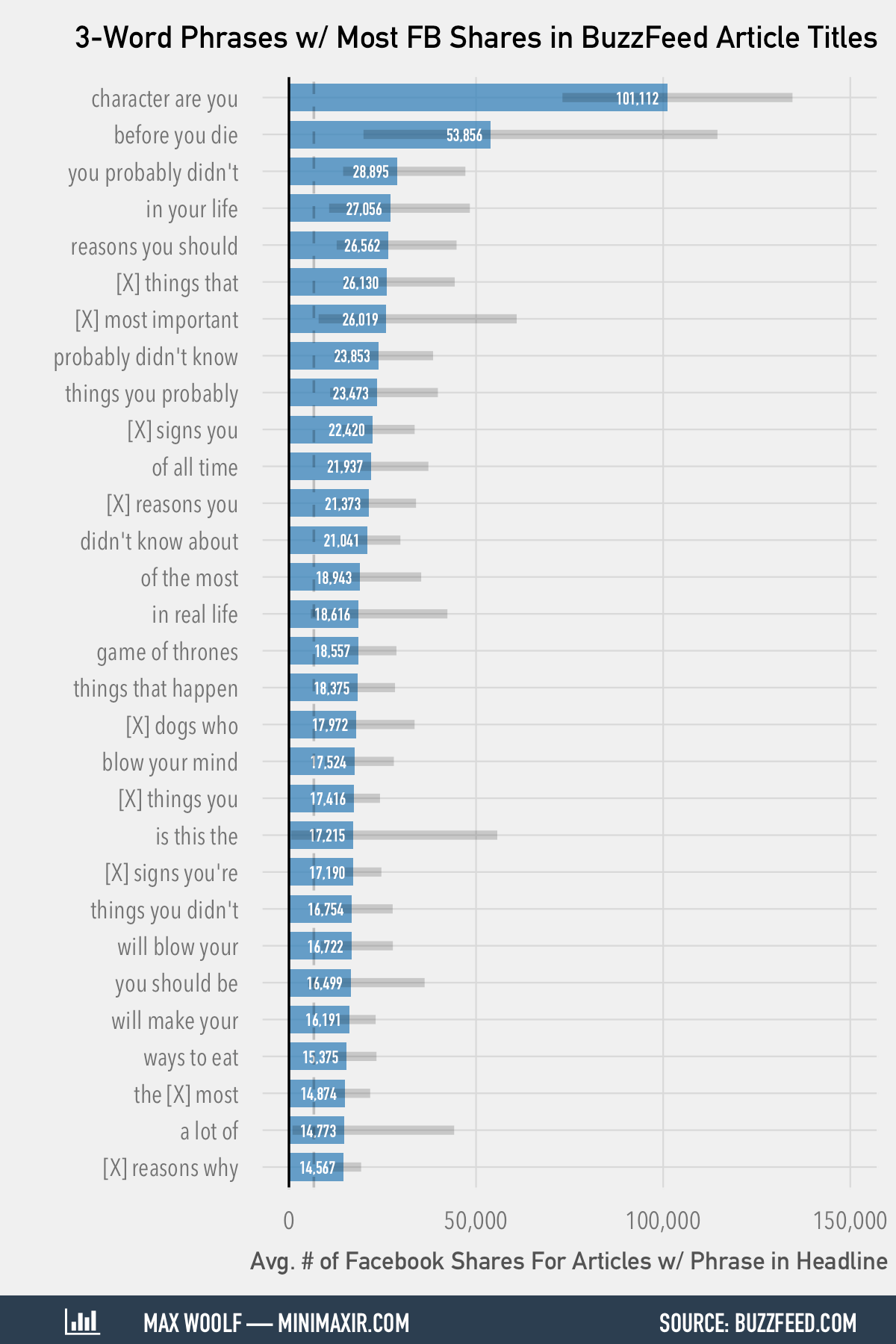 But, their success with hooking the audience cannot be denied.
Sonya Song, a media researcher, analyzed and found that BuzzFeed manipulates both fast and slow thinking to win clicks and engagement from their audience.

Occasionally, even Brian Dean relies on BuzzFeed headlines to write his post sub-titles and titles.
He compiled a list of headline templates from BuzzFeed that aren't over the top.

So what's the secret behind their massively successful headlines?
It's data.
BuzzFeed has custom, built-in systems. Jonah Peretti talked about this way back in 2012.
The BuzzFeed editors use this technology to test the headlines and images in the first couple of hours after publishing a post.
Serving content in preferred audience format: video, quiz or other digitally native format – As a publisher, it's important to write compelling stories. But, equally important is marrying them to the correct formats.
Why else would people care to view your stories?
The success of the quiz format on BuzzFeed was because people like to know (and share) their individuality.
But, a particular story or idea might better fit in the format of a list with gifs.
How about going a step further by embedding tweets, pins and making the content interactive?
Sweet, isn't it?
BuzzFeed does exactly that.
They don't try to recreate print and they use digitally native formats.
In 2013, BuzzFeed invested in building a social video studio. They partnered with YouTube with the same goal.
They were already doing very well – 500 videos with 170M views.
But, BuzzFeed saw the massive cultural shift of its audience to mobile and video content. So, they took the plunge to aggressively expand their video production.
Has this video investment paid off?
You bet.
BuzzFeed has generated 8.2B video views on YouTube from its multiple YouTube channels having 16.3M+ subscribers.
Overall, videos account for 41% of the total eyeballs aimed at 

BuzzFeed content

.
Let's move on to BuzzFeed's next massively successful format.
The internet (and particularly BuzzFeed) were experiencing a lists fatigue. Top 10 things, the 10 best ways, the 10 reasons and other such phrases were losing their shine.
So BuzzFeed revolutionized the internet by introducing….

Their Quiz empire is credited with launching "What City should you actually live in?"
It has racked up 20,940,271 views to date.
Here are a couple more exciting trivia points about BuzzFeed quizzes.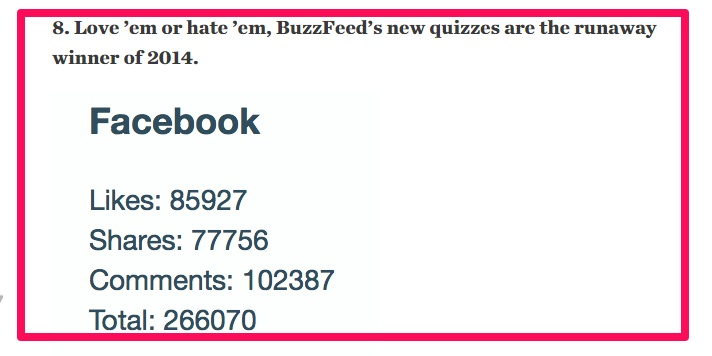 A

Digiday article

claimed that 96% of users who start a BuzzFeed sponsor quiz complete them (as of April, 2014). Look at the engagement graph.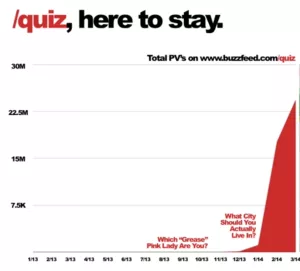 The exploding Quiz popularity led to the likes of Mashable and Huffington Post studying them in detail. You'll even find many guides to create

BuzzFeed style quizzes

.
The high-frequency of publishing (700+ pieces/day) is a pivotal factor in BuzzFeed's success. But, crafting content in the most appropriate format has played an equally important role in attracting those 200M views.
Investing In Investigative Journalism For Building A Brand – Casual entertainment, cute kitten photos, animal memes and listicles. That's what people mostly think of BuzzFeed.
But, since late 2011, BuzzFeed has expanded into serious investigative journalism. It started with the appointment of Ben Smith (from Politico) as their chief-editor.
They have a dedicated section for long-form content. And, in 2015, they announced plans to hire journalists from around the world to beef up their news coverage.

Contently puts it aptly – BuzzFeed is funding its journalism from its entertaining content.

Wonder how investigative journalism is carried out?
Mark Di Stefano (Buzzfeed Australia's Political Editor) gives a sneak peek at how BuzzFeed approaches investigative journalism.
[youtube https://www.youtube.com/watch?v=sDD4TuYYT1o]
BuzzFeed is really serious about polishing its image through this sustainable data journalism. Ben Smith is ready to put BuzzFeed's website traffic ranking on the line to help BuzzFeed achieve journalistic credibility.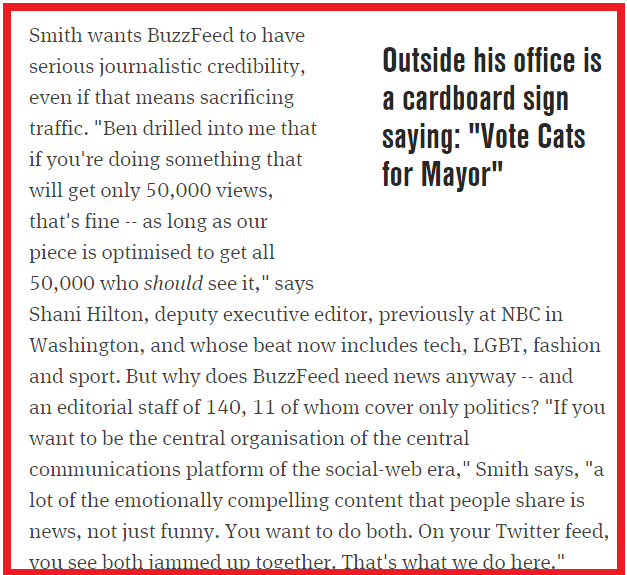 Sonya Song explains that the journalistic in-depth stories with data visualizations are tailored to appeal to the BuzzFeed audience.
Heavily investing resources on its chief website traffic ranking source: Social Media – 75% of BuzzFeed website traffic ranking results come from social referrals. The major social networks that contribute are Facebook, Pinterest, and Twitter.
Conclusion
There isn't a set path to achieve success for a popular blog.
Your niche, writing style, audience, design and maybe a hundred other factors determine your website traffic ranking numbers.
But, there are some commonalities pivotal to the success of the 3 biggest, most popular blogs in the world. Let's review some of these actionable takeaways.
Building a personalized backend technology – All 3 popular blogs had a customized content management system to ensure that their editors can easily publish, test and tweak posts.
Publishing high-quality content with journalistic value – Both Business Insider and BuzzFeed have invested resources in creating top-notch long-form content. Such sustainable value-adding content has helped in lifting their brands.
Building a community of like-minded individuals – The trick to popular blogging is about inspiring your audience to take action. The high volume of content publishing and a high degree of engagement on these 3 blogs has been possible only because of community participation in writing/commenting on posts.
Heavily investing in creating video content – Videos are the most consumed content on mobile. All 3 popular blogs have invested millions of dollars in building professional video teams that produce engaging videos regularly.
Is there an A-league popular blogging strategy you've had success with – like video or long-form popular blog content?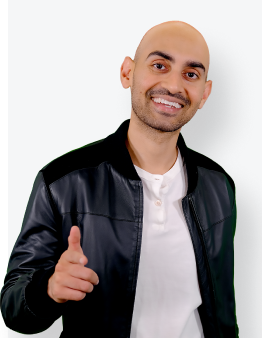 See How My Agency Can Drive More Traffic to Your Website
SEO - unlock more SEO traffic. See real results.
Content Marketing - our team creates epic content that will get shared, get links, and attract traffic.
Paid Media - effective paid strategies with clear ROI.
Are You Using Google Ads? Try Our FREE Ads Grader!
Stop wasting money and unlock the hidden potential of your advertising.
Discover the power of intentional advertising.
Reach your ideal target audience.
Maximize ad spend efficiency.