Let's face it. Putting together a team of capable employees is much harder than it looks.
The problem with the hiring process is that it's too much like a first date.
Everyone gets all dressed up, practices their witty banter, and prepares to put on a show.
Which is why, if you've ever interviewed anyone for just about any position, you quickly realize that you're dealing with people who are showing their best selves.
And that's fine, but it's hard to learn what someone is made of during an interview.
In a perfect world, you'd be able to tell instantly whether or not someone was worth hiring.
But we don't live in a perfect world, do we?
No, we live in the real world. And here, we're usually just making educated guesses about whether or not someone is ready to handle a position.
Of course, there is one alternative.
Instead of sorting through the average potential employees, what if you could attract the most talented people from all over the world?
Think about it.
People turning down other job offers because working for you is so appealing.
Employees that show up every day, anxious to get to work.
Sounds pretty good, right?
I'm sure most businesses and brands would love to have that kind of branding.
And while we can't all be Facebook, with plenty of cool perks, we can certainly put our best foot forward and attract some high-quality talent of our own.
And if we're talking about attracting potential employees, there's really only one social media platform that we need to focus on.
That's right, today we're taking a look at LinkedIn and showing you how to attract the best of the best with a simple company page.
If you like to skip around, or if you're just here for one specific section, the links below are for you.
Establish goals and create an effective LinkedIn profile
Leverage your network and dominate social media
Set an example with your culture and content
Find top candidates using search, Groups or Pulse
For those of you who like to read articles the old-fashioned way, let's dive into the world of LinkedIn and see what it can do for your business.
1. Establish goals and create an effective LinkedIn profile
Okay, so before we start to dive into the actual attraction process, let's slow things down a bit.
Assembling a team of highly skilled specialists is great, but it's not just about 'collecting' employees.
Your recruitment and hiring process is going to go much more smoothly if you have a clear idea of what you're looking for from all those applicants.
So right off the bat, we've got to establish some goals.
Assuming you have a general idea of what you want, you're going to need to put together a team that's airtight.
Employee A might only have a basic understanding of SEO, for instance, but perhaps employee B more than makes up for that.
Buffer has a great system in place, wherein each of their team members has a basic understanding of all relevant topics, but each specializes in something different.
Compare Alfred, who specializes in Community and Content Marketing, with Arielle, who specializes in Community and Events.
Team members need to cover each other's vulnerabilities and ensure that your business doesn't suffer as a result of any weak links.
I mention that's it's important to establish goals early because once the interview process starts, it can be difficult to come up with goals.
Why is that?
Because by this point, you've already interviewed a few people and it's likely that you've already developed a preference for one of the potential hires.
While that's relatively harmless if you have a clear set of goals in place, a lack of priorities can end up interfering with your hiring process.
Trust me, we've all been there.
There are two potential hires, and you chose one over the other based on how well their personality clicked with yours.
And you know what? Being a good fit for the workplace culture is absolutely an aspect of this process that matters.
But it's not the only aspect that matters.
Top talent is defined by a few different factors.
Experience
Execution
Specialization
And, of course, defining top talent is going to end up being subjective depending on what you're hiring for.
The best accountant shouldn't get the HR position and vice versa.
Assuming that you've brainstormed with your team about exactly what it is your business needs, it's time to continue preparing by creating an attractive LinkedIn profile.
I know, I know. Profile composition is arguably one of the most boring aspects of social media marketing.
But you know what? That doesn't make it any less important.
If you're serious about attracting the best talent on the market for your business, you're going to have to do everything in your power to convince them that you're worth working for.
And that starts by building a LinkedIn profile that turns heads.
For the sake of simplicity, let's say that you've never built a company page in your entire life.
To get started, hop onto LinkedIn and hit the 'Work' tab in the top right corner.
From there, scroll down until you see the 'Create a Company Page' tab. Click on it.

Once you've done that, you should see this page.
Enter your company name. At this point, the URL section will be filled in according to what your company name is.
If you'd like a completely unique URL, you can enter that as well.
Once you've entered your company name, added your customized URL, and verified that you are indeed acting on behalf of the company, go ahead and press 'Create page'.
Congrats! You've just built your LinkedIn company page.
That wasn't so bad, was it?
The rest of the process is even easier if you can believe that.
Next, you'll want to upload both a logo and a banner image. This doesn't have to be anything particularly fancy, but it definitely shouldn't look like it was lazily thrown together.
For all intents and purposes, this is the face of your company now. If you want to make a strong first impression, make sure that images you use are high-quality.
Want an easy way to ensure your images are high-quality? Resize them. You can use a website like ResizeImage.net to change the size of your pictures for free.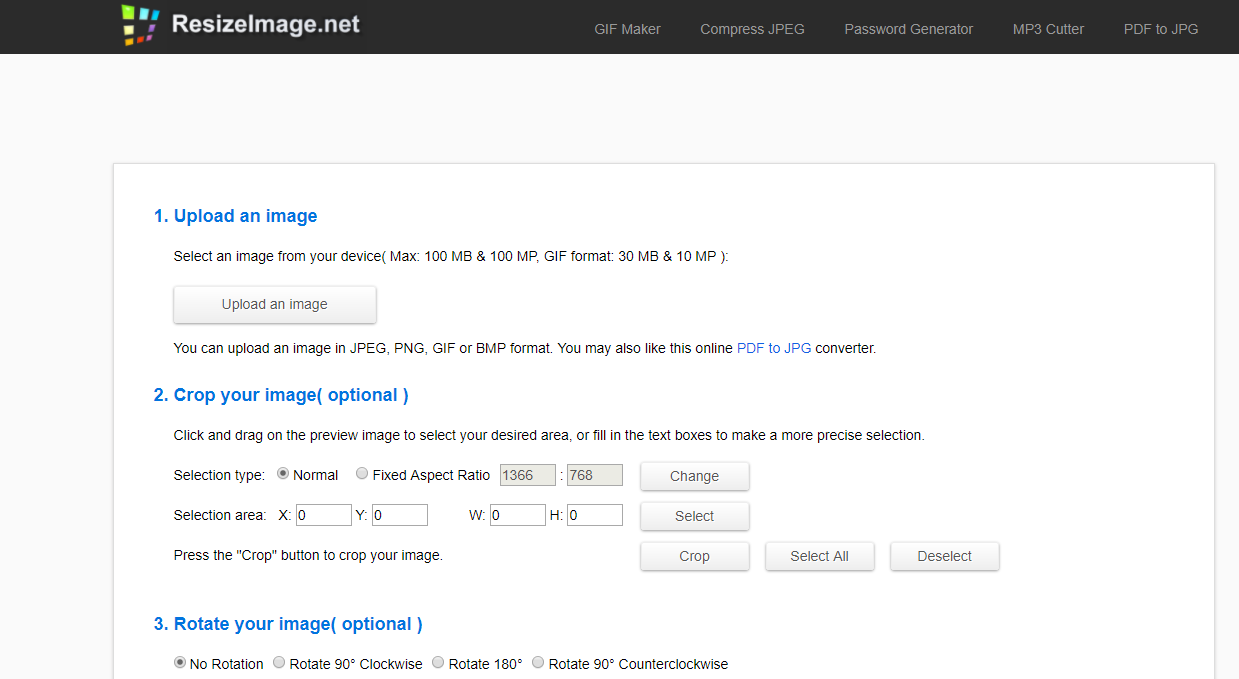 If you use Canva, you can also use its 'use custom dimensions' option to set the dimensions anywhere from 1192 x 220 pixels to 1536 x 768 pixels.
2. Leverage your network and dominate social media
Now that your profile is ready to receive any potential top talent, it's time to start figuring out how to attract them.
In order to do that properly, we need to stop viewing LinkedIn as just another job search website.
What separates LinkedIn from those other sites is that it's best used as a vehicle for building your company's brand.
Don't get me wrong. It's still a fantastic tool for maximizing the reach of your job search. But that's hardly all it is.
The best LinkedIn company pages use their pages to showcase exactly how great it is to work for them.
Take a look at Google's LinkedIn page to see what I'm talking about.
You're doing more than just looking for employees, remember? You're attracting the best talent available in a highly competitive market.
In order to do that successfully, you're going to need more than just one social media platform.
Most social media marketing campaigns don't reach their highest potential if they exist independently of one another.
Your brand should be a cohesive, authentic representation of what your business represents.
LinkedIn should definitely be the starting point of your company's brand image, but your company should also use its presence on other platforms to showcase what makes you special.
That means having a presence on platforms like Facebook, Twitter, and Instagram.
The best part? As your brand identity strengthens and your online authority grows, you'll attract even better talent.
Branding is a topic I'm fascinated with. So much so that I had to make this video to explain some of the more subtle aspects of it.
3. Set an example with your culture and content
Speaking of looking as attractive as possible to any potential employee, it's important that we discuss exactly what that means.
To really understand why this matters so much, let's try a little thought experiment.
Okay, so earlier we mentioned that companies like Google had people from all over the world desperate to work for them.
An official video released years ago titled 'Google interns' first week' exploded in popularity.
If you had to guess, what would you say is the main reason that people want to work for Google?
Is is the money? I'm sure it is for some.
Maybe it's the prestige. The pride of knowing that a company like Google was willing to hire you.
And yet, I'd argue that those are all just perks in the Google experience.
Because if you had to boil down what was so great about working for Google, you'd probably end up with one core concept.
The culture.
As an employee, the idea of going to work and being encouraged to innovate, to take breaks, and to be creative.
Despite their size, everything about Google's personality on social feels relaxed and mellow.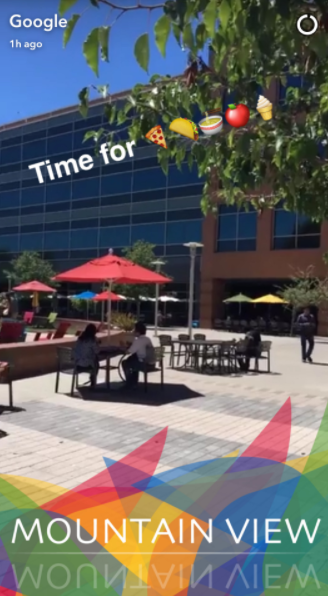 Whether or not you think that's what working for Google is really like doesn't matter. That's what's being sold to us and their brand is so strong that most people believe it's the truth.
Why do I bring all of this up?
It's not just because workplace culture is a massive sticking point for employee happiness and retention.
It's because you have to realize that how you choose to develop your brand today will directly impact the type of potential employees who come into your office tomorrow.
No one is expecting you to be Google. That'd be unrealistic and unfair. But there's no reason that you can't show off what makes your workplace special.
The easiest way to do this? On social media.
Platforms like Instagram and Snapchat are great tools for quick, easily produced content that shows your audience what things are like behind the scenes.
Gary Vaynerchuk is a master at this, creating hype and buzz for collaborations that haven't even been released yet with a simple picture.
It might not seem like much, but those small bits of authentic content can make a world of difference for you and your brand.
Of course, that's really just the tip of the iceberg.
If you're serious about using your content to strengthen your brand image, there are dozens of ways that you can do that.
Written content like blog posts can give potential employees insight into what it is you value and what kind of workplace they can expect if they choose to apply.
I share blog posts on LinkedIn constantly.
Visual content doesn't stop with just Instagram and Snapchat videos. There are plenty of opportunities to take pictures throughout the day.
If you're at the office and something funny or interesting happens, post it!
It might seem insignificant to you, but I guarantee there's someone in the audience that's using your content to figure out whether or not they'd be a good fit for your business.
If that seems too subtle for you, you can always create work-specific articles. Everybody loves an employee success story.
You can start curating content on your profile in order to increase your online authority and establish yourself as a legitimate industry leader.
4. Find top candidates using search, Groups or Pulse
Search might not seem like a very elegant solution to this problem, but don't be fooled by the simplicity.
LinkedIn's search bar is a powerful tool, and it's something that you shouldn't underestimate if you're looking to score the best talent on the market.
What do I mean?
Well, to understand what makes this so powerful, you have to understand a bit about the LinkedIn community.
To put it simply, they know what they're doing. Most of the top-level talent (the people who you're after) keep their profiles updated with tons of links to their best work.
As if that wasn't enough, they're also making sure that their descriptions and headlines do an accurate job of showcasing who they are and what you have to gain from hiring them.
And the best part? You can get in touch with all of these people by entering a simple phrase into the search bar.
Once you've done that, you'll be rewarded with thousands of relevant profiles.

From there, you can connect with them and start to see if they're a good fit for your business.
Groups, on the other hand, are a bit more interesting. On one hand, there's likely to be a high concentration of people in the same industry in one place.
Which is great! Except that there's no way to instantly confirm their credentials.
In other words, you'll have access to plenty of people who'd want the job — just not as many people who are actually qualified.
That being said, Groups are still amazing from an employer's perspective.
Why? Because they're little pocket communities with their own ecosystem that you can connect with.
Although to be fair, they're not all that little.

Right off the bat, you'll be increasing the chances that you'll stumble onto top-level talent along the way.
As if that wasn't enough, keep in mind that posting authentic content and having meaningful interactions with users increases your online authority.
It's win-win, no matter what.
Pulse is a great way to identify potential candidates.
For those of you that don't know, Pulse is LinkedIn's version of a news service.

Aside from being a great way to stay up-to-date with whatever is going on in your industry, it also happens to be a fantastic tool for identifying top talent.
Remember how I mentioned that the top talent was smart?
Well, they're also hard at work.
More often than not, the people posting content to Pulse are highly qualified candidates, maximizing their exposure while developing their portfolio at the same time.
How can you take advantage of this? Simple. Search for relevant content and connect with anyone on Pulse who seems like they'd be a good fit for your business.
Fair warning: Avoid content that seems a bit too popular. These are typically well-established business owners and entrepreneurs who aren't interested in working for anyone.
Conclusion
There's no getting around the fact that competing with everyone else in your industry for a few highly qualified employees is going to be challenging.
For starters, building a compelling brand can take plenty of trial and error.
And creating engaging content can be particularly difficult, as well.
But if you want the best talent in the world, you're going to have to work for it.
Have you hired any employees via social media platforms like LinkedIn or Facebook? What do you think is the most important aspect of workplace culture?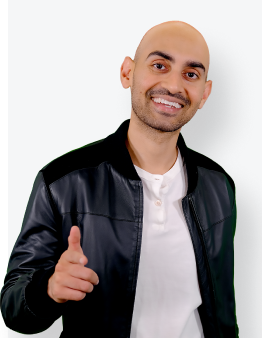 See How My Agency Can Drive More Traffic to Your Website
SEO - unlock more SEO traffic. See real results.
Content Marketing - our team creates epic content that will get shared, get links, and attract traffic.
Paid Media - effective paid strategies with clear ROI.