Social media makes it easy to share content, but like anything else, there's a right way and a wrong way. You can just click the share button on the web page, but that will waste an opportunity. Savvy sharers frame the content to intrigue and entice readers so that they, in turn, will want to share it with their own audiences.
Now, it's true that content — in this case the item you're sharing — will always be king. But if the king doesn't command respect, no one will listen to his speech, right? He's got to woo the audience, crack a few jokes, and get them into the mood. Working the audience means relating to the audience.
Leaving the king analogy aside, we might compare sharing content to making an impression on a first date. It's not enough to dress nice and show up on time. You've got to actually relate to your date, or it's likely to be your last outing together.
In order to relate to your date, you might say something about his cologne, like how it smells woodsy without being overwhelming. Or, you might tell him it was cool to watch him order wine with so much panache. In short, you want to say something — ANYTHING — that lets him know you are paying attention, that you see him.
So, what does this mean in terms of sharing content? It means adding a comment that represents your personal touch — your brand — the thing that makes you, well, you.
You see, there's a reason people follow you. It's about the way your online personality presents. If you were going on a date or a job interview or addressing your kingdom, you would dress and comport yourself appropriately. Social media, in some ways, is even easier, since no one actually sees you. It's your text they see. And that text is the "you" that your audience knows and hopefully loves.
With all this in mind, I came up with a sharing strategy that really works for my organization's blog, based on the following 7 tips:
1. Write accompanying text for each social media venue
Don't depend on the auto-text share feature. Carefully craft your own accompanying text for each social media venue, tailoring the text to suit each particular audience.
In the example below, we offered several pieces of information in just two short sentences on the share. First of all, we defined the acronym "SIDS" to clue our audience in to the subject of the content, as well as to let them know it's okay if they don't know what the acronym means.
Next, we let our readers know that SIDS is something parents can prevent and that the content will tell them how. That would tend to be an irresistible lure to parents, who, more than anything, want to keep their babies safe.
Last, but not least, we offered intrigue. There are safe sleep methods, but lots of parents don't want to use them. By now, your readers should be scratching their heads in wonderment: If there are sleep methods that prevent SIDS, why on earth wouldn't parents want to use them? You've sunk the hook in deep by providing your readers with just enough information to make them want to learn more.
2. Time your shares to maximize your audience
When you share depends on where you share; for instance, whether you share on Facebook or Twitter. It's widely accepted that the best time for Facebook shares is at 3:00 pm on Wednesday, and apparently, it doesn't even matter what time zone you live in. However, if you have the resources to test your optimal sharing times, you probably should.
Here you can see that a blog post has been scheduled for a Wednesday at 15:00 (military time for 3:00 pm) since our main audience is on Facebook:
On a good day, we'll stagger shares to other social media networks so our blog posts are shared at the optimal time for each network. But, of course, there are exceptions to every rule. If there's a breaking story, it makes sense to break it immediately — before someone else does — even if it means posting it on a social media-dead Sunday at the "wrong" time of day. And, in that case, we share it all over the place: Facebook, Twitter, Mix, you name it. Wherever one can share, that's where you'll find us.
Curious about the best time to share on Instagram? Here's a video with the answer:
3. Tag influencers on your share where applicable
Want to double, triple, or even quadruple your reach? Tag an influencer on your share. Sue Atkins has a huge following, much larger than that of my organization's blog. By tagging her, we hope to reach not only our audience but her own substantial readership, as well.
4. Give credit where credit is due
In the next example, we gave credit to an awesome interview subject, Sally Kuzemchak. We put her name front and center in the title. She is an influencer, so it makes sense we'd want to attract her following. But giving her credit, in this case, is also about expressing gratitude for her graciousness and patience during the interview and editing process. In giving her star billing, we're likely to attract other great interview subjects to the blog by showing them (ahem) what nice people we are.
Of course, it's also important to give credit when you share content originally shared by a friend. The purpose of this is to show gratitude for the friend's impeccable taste in choosing shareable content. Remember this saying: "Imitation is the sincerest form of flattery."
When you give the original poster credit, it's a compliment. It makes your friend feel good. By resharing your friend's content, you're essentially saying, "Hey, you share AWESOME content."
If you fail to give credit where credit is due, you risk annoying your friends by abusing their goodwill. Basically, it makes you look bad. You've ripped off their content without so much as a fare-thee-well.
5. Respond to every comment
When you respond to a comment, you forge a connection with your reader. It's a little like writing thank you notes. If you write a nice, new, personal note to everyone who sends you a present for a special occasion, it says something about you to the gift giver. It says you're gracious. It says you appreciate the effort the person made on your behalf. It makes them feel noticed. And that builds your relationship.
What comes next? DUH. They'll want to share you (or the closest thing to you — your content) with their friends.
6. Seek out new and appropriate venues for sharing content
As an early adopter of Pinterest, I created a board there for blog pieces, not really knowing if it would generate any extra page views for us. But hey! There's nothing to lose, right? So we stuck with it, and sure enough, people began repinning these article posts: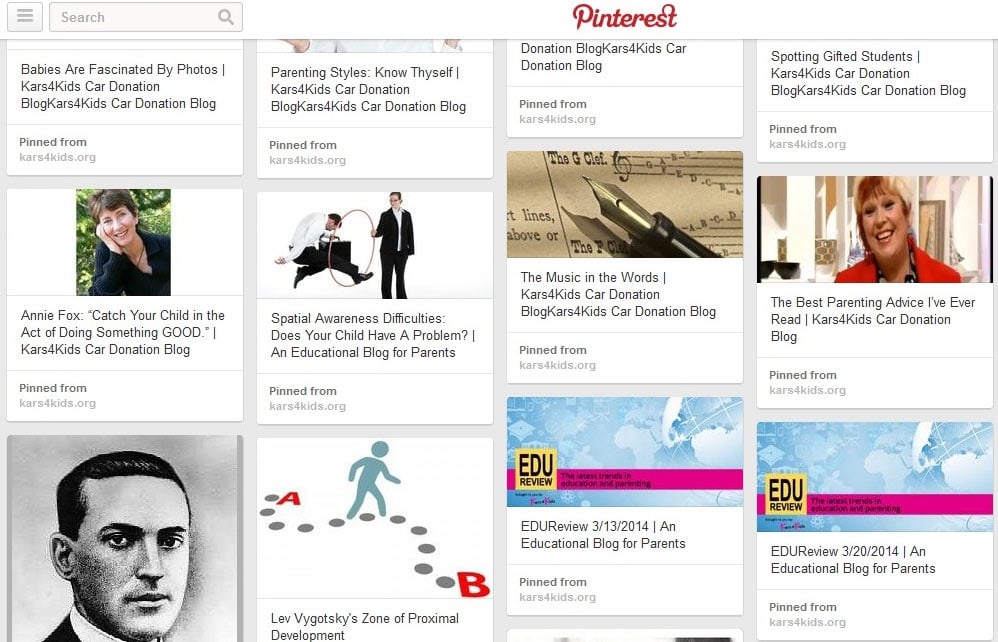 One blog piece in particular seemed to generate lots of traffic, with perfect strangers repinning the pin for that piece. That blog post ended up with more page views than any other piece posted to the blog. The success of this piece is no doubt due to this risk-free gamble with Pinterest.
The result? A huge win!
7. Issue a call to action
Anyone who is anyone in social media knows that issuing a call to action is an important tool for spurring engagement. But you want to use calls to action strategically and sparingly. That's the only way you'll preserve the usefulness of this tool. Remember the story of the little boy who cried wolf? Eventually, he became background noise and was largely ignored, to his peril.
If you take care and save "the call" for when it's really important, it will actually mean something, and your readers will rise to the fore as they did with this post that generated so much organic reach:
Conclusion
It all boils down to this: there's an art to sharing content on social media networks. If you put time and care into your shares, you'll see something amazing happen. You'll begin to grow your following.
And it will soon be clear enough that your new following is all about your sharing technique: letting your audience know you see them, and in turn, letting them see you, too. In short, the kind of give and take that defines sharing to begin with.
Because, after all, that's really the whole point.
About the Author: Varda Meyers Epstein is a communications writer at Kars4Kids, a nonprofit car donation program underwriting educational initiatives for children. Her duties include blogging at the Kars4Kids blog, an educational blog for parents.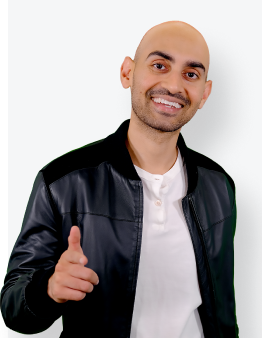 See How My Agency Can Drive More Traffic to Your Website
SEO - unlock more SEO traffic. See real results.
Content Marketing - our team creates epic content that will get shared, get links, and attract traffic.
Paid Media - effective paid strategies with clear ROI.