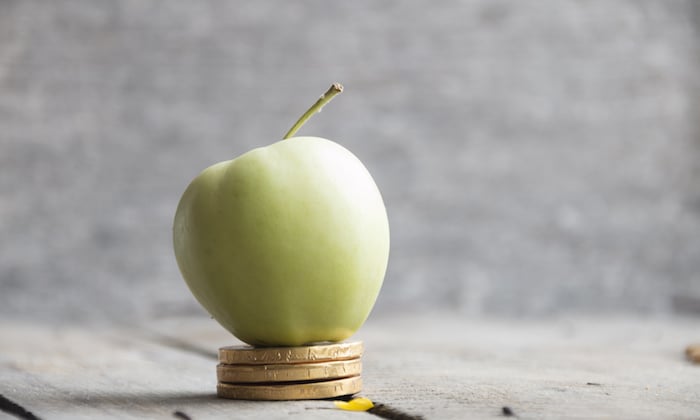 Do you keep publishing blog posts as part of your content marketing plan and asking the traffic gods to reward you with insane blessings?
I hope not.
That's not a smart marketing strategy, as there are many others on the same boat, who are also creating blog posts and hoping for social media shares and search engine recognition.
Yes, you need to keep publishing high-quality great content and blog posts as consistently and as frequently as possible. But, to what end? How long do you need to commit to content creation before your content marketing starts to garner some traction?
It's stupid to keep pursuing an activity like content marketing without confirming if it's working for you and without calculating the amount of value it's adding to your small business. You're surely playing a long game by investing in content creation. Traffic, revenue, and audience grow exponentially when it comes to your content strategy- not linearly.
At the beginning, you'll grow slowly and will need to add value drops to your content creation pot. Once your pot is filled considerably, you'll start seeing the enormous benefits of content marketing.
HubSpot, in its 2015 benchmark report, found that companies with 400+ published blog posts get twice the amount of traffic as those with less than 400. It's a point worth remembering when it comes to your marketing strategy.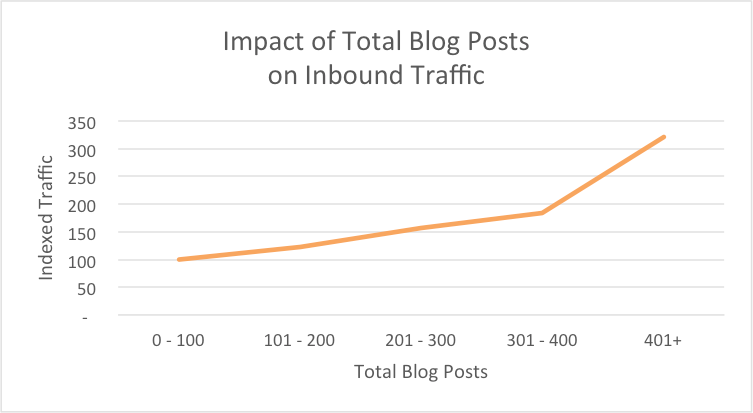 And, companies with 400+ published blog posts also got 3x the number of leads over companies that have published between 0-100 blog posts.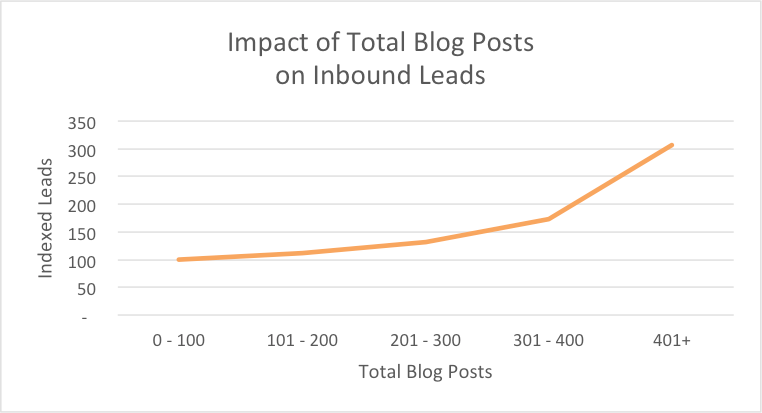 But, the number of published blog posts alone doesn't give a good measure of your content marketing progress. Can we assign a numerical yearly (or months) estimate that holds true for seeing small business success with content marketing?
It's important to find this sweet spot in content marketing, so that you know that you're dedicating your content creation efforts in the right direction. So, let's try to answer the question as to when your content marketing strategy will give back, in 4 steps that I'll outline in this article. I'll also share a few industry influencer opinions on how long it might take before seeing small business results from your content strategy.
Ready?
Let's begin outlining the best plan for your content marketing.
Step #1: Determine the small business goals you want to achieve from your content marketing strategy
Congratulations on choosing to make a long-term investment in content marketing. It'll cost you 62% less than traditional marketing and generate 3 times the number of leads, especially if you make great content that people want to share on social media.
But, you'll need to set foot on the right path. If your content team has a clear plan and a focused direction, you'll be able to work in tandem and achieve better results.
Remember that content marketing isn't a typical short-term, 3-month marketing campaign. You'll hardly see the benefits of this marketing campaign in such a short duration. Stay off words like 'program', 'marketing campaign', 'sale' and 'traffic.' They force you to take a sales or marketing strategy-centric and short-term approach to your content marketing.
Rand Fishkin from Moz defines SEO slog as,
The period when the expectations of consistent improvement by the stakeholders aren't met. I would say that's also valid for content marketing – as SEO and content marketing overlap.
Rand recommends that you set proper expectations to overcome this search engine slog. I recommend that you document your content strategy by answering the 36 questions here. Alternatively, you can try setting SMART content goals as part of your content strategy- they will help you see clear progress in your content marketing.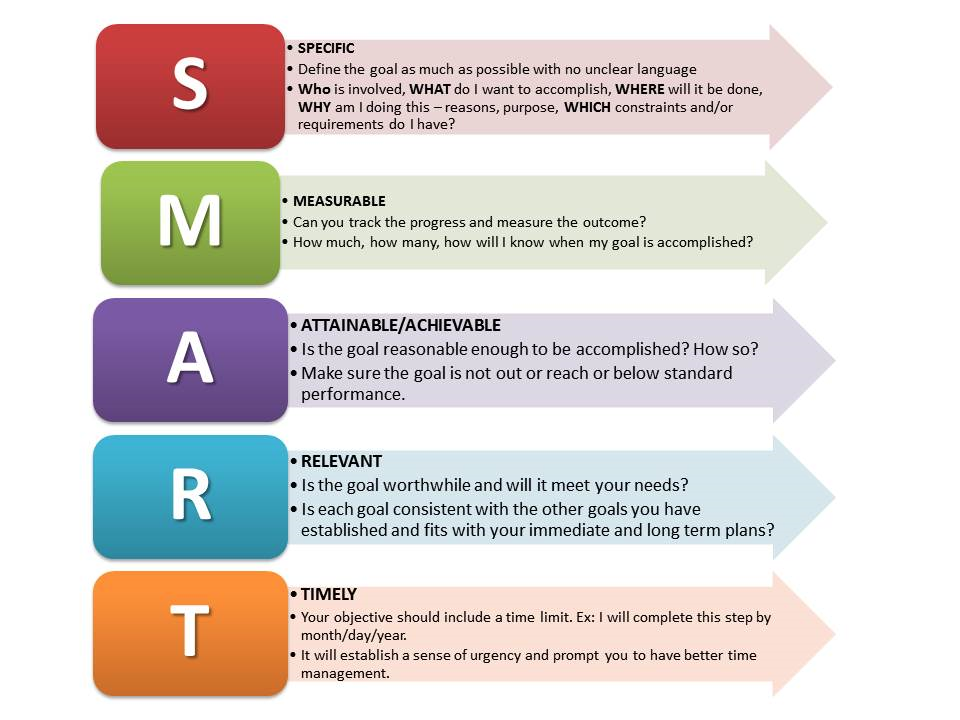 A documented content strategy will eliminate guesswork and lead to smarter marketing campaign decisions.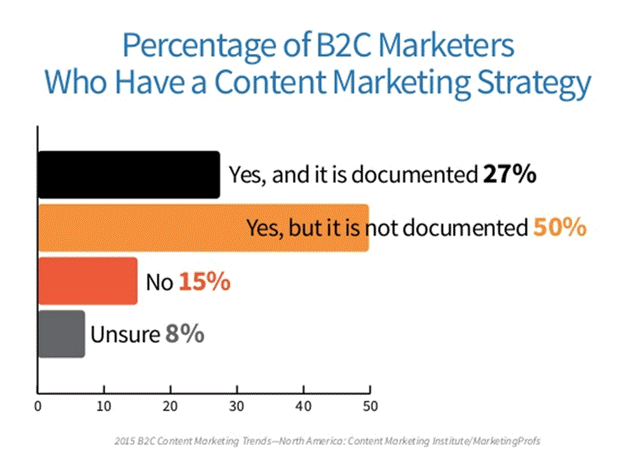 There were many companies that came around to pursue thought leadership through inbound marketing campaigns, when the term was coined. But, when they didn't see any short-term ROI and most business blogs and content marketing plans didn't survive.
So, ensure that you don't celebrate your content marketing success early and lose a strong grip on your publishing schedule. Have patience and keep iterating your content marketing plan, based on your results. Here's a definition of content marketing effectiveness by an Australian Marketer that might motivate you to keep a long-term focus when it comes to your marketing strategy:
A methodology, not separate from content marketing efforts, not a campaign or tactic. It is an approach where you use curated, created and combined content creation in the business to drive a profitable customer action.
You'll most probably start seeing results from content marketing in 6-9 months. But, if you want to quicken your small business growth, you'll need to up your content marketing publishing frequency without compromising on the quality of your great content.
Pushing out more great content will help you rank for more long-tail keywords. And, you can also target different types of audiences with different types of content, using paid social to gain more traffic as part of your marketing strategy.
HubSpot found that companies that publish 16+ blog posts in a month get 4.5x more leads than the companies that publish between 0-4 blog posts in a month.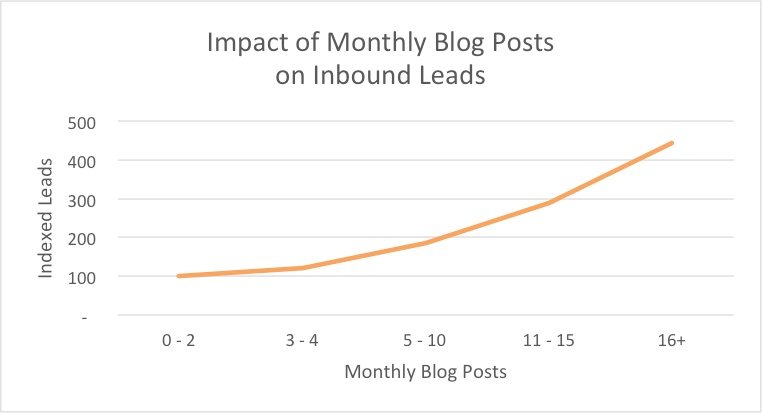 Obviously, publishing more blog posts and good content will require a higher budget and more resources for your content marketing strategy. You'll also need to invest more time promoting your content across the social media channels.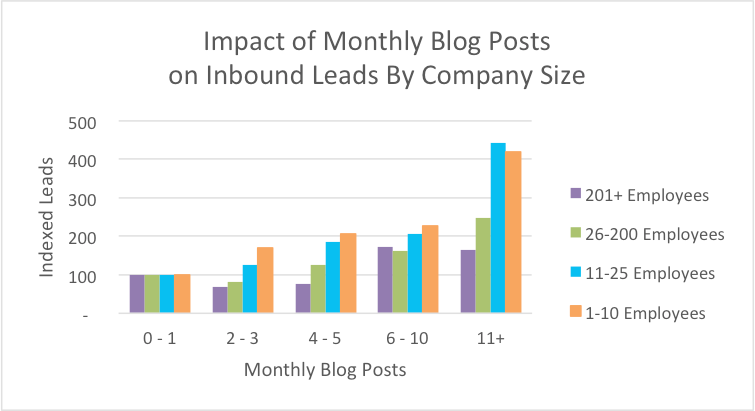 Putting out more content marketing resources will surely help you to quickly achieve business results. But, it's also important to align your business goals with the content marketing resources your company can afford.
Approximate time required to perform this step: One week
Step #2: Perform a thorough research of your audience and understand their needs
Most content marketers oversimplify this content marketing step. I see this as an iterative process that deserves tremendous focus when it comes to planning out your content strategy. Let me break it down into 3 essentials.
Define your target audience and identify their pain points – Create a reader persona that clearly defines your ideal customer. List her age, gender, occupation, yearly income, interests and major challenges.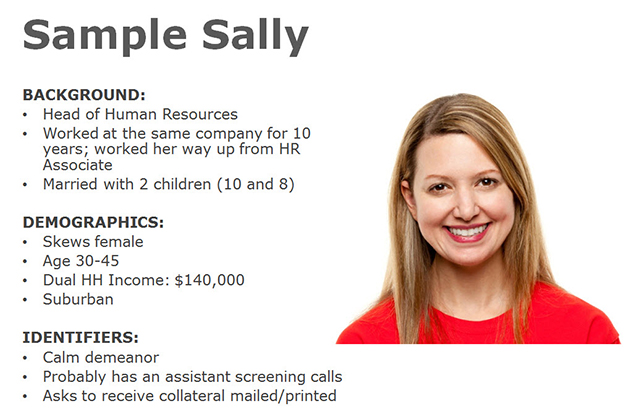 You'll find the major challenges and pain points of your persona on niche forums. A subreddit in your niche is a great place to start.
Alternatively, you can also perform your research using FAQFox. Here are some concerns that beginner runners face, as per the first marathon subreddit.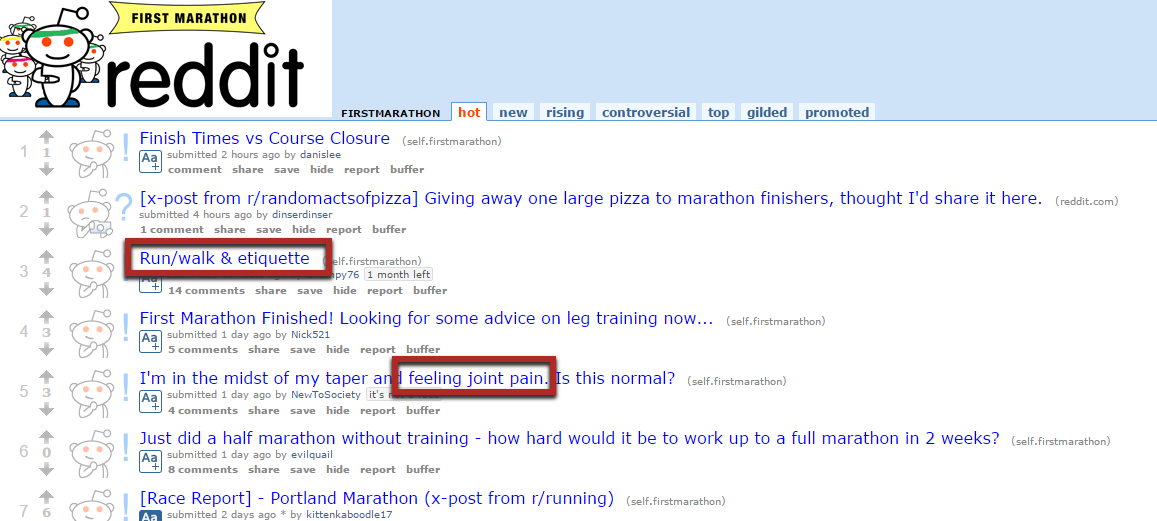 It's advisable to segregate your target search engine keywords into these three buckets based on your business goals. For further details, I recommend that you read my post listing 5 keyword research methods.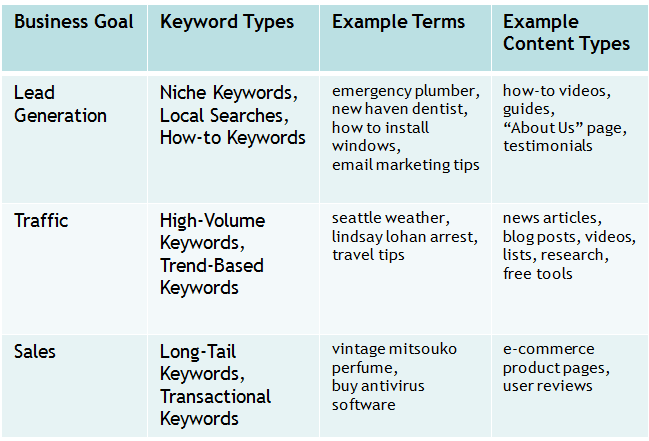 Craft persuasive and effective content that appeals to your audience – Once you've defined your audience, it's time to find out where they hang out and why. Compile the top blogs in your niche and write down the formats they use to solve the problems of the customer.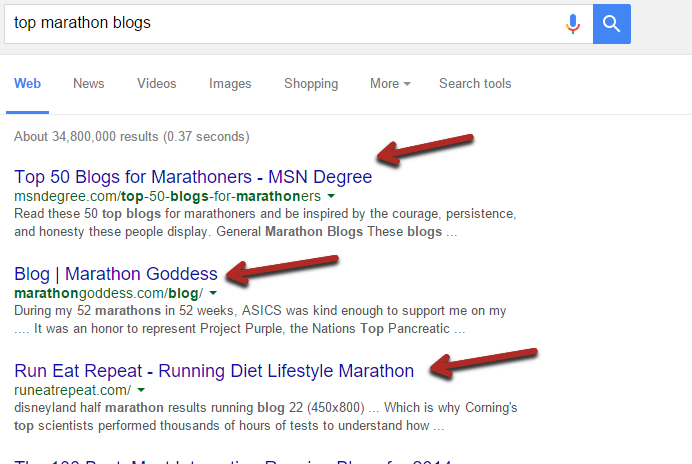 Ideally, you'll want to fill a content gap – that is to create the type of content that's underused in your niche. For example, your competitors might not be making their content visual or interactive. This means you can focus your content creation on filling that gap as part of your content marketing strategy.
Or, they might not be writing thoughtful and meaty long form, data-backed posts.
You can find the type of content most preferred by your audience, by plugging in your niche in Buzzsumo.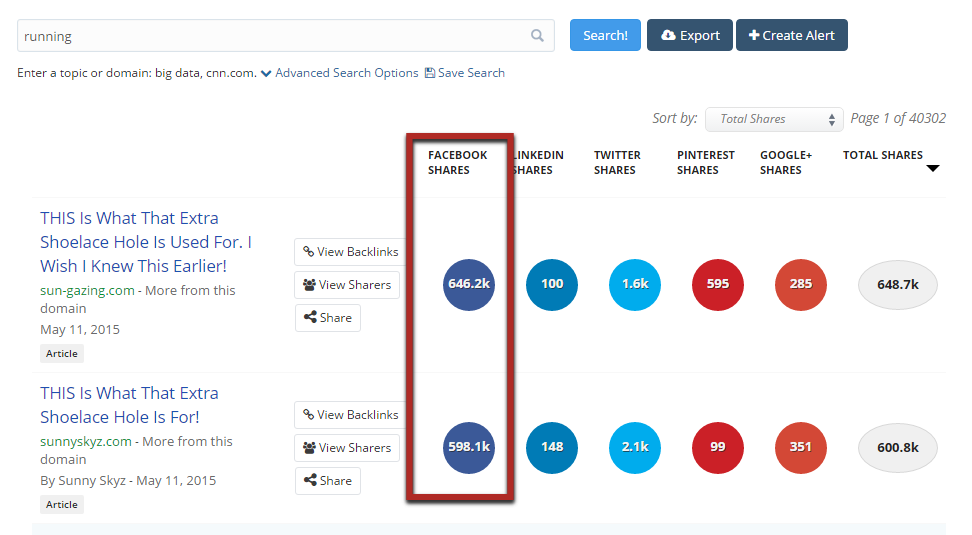 Based on your time constraints, business goals, audience preferences, content marketing budget and resources available, you can choose the type of content that you should create for your target audience.
Content marketing is an ongoing dialogue – You need to build your own audience, for content marketing to function as an asset to your organization. Not building an email list is one of the key reasons why most blogs fail within the first year.
Every business has a unique content marketing funnel that's based on how you build relationships and market your blog posts and good content to your customers. But, based on the stages your consumer will go through, you should list the format and types of content that you'll create.
Once you've identified the approximate customer journey and their pain points, you're ready to move on to the next step as part of your content strategy.
Approximate time required to perform this step: 2 weeks
Step #3: Manage your SEO and content publishing properly: It's an essential part of the relationship-building puzzle
Do you know that it takes at least 3 months to get rewarding traffic from search engines?
To see a considerable uplift in numbers from the search engines, you'll really need 6 months. HubSpot shared that their organic traffic grew by 538% in a year, solely by relying on their personas to dictate their keyword usage.
You can see that it took about 6 months for their search engine traffic to grow, but it has started to compound with time.
You'll need to keep slogging and get through the initial drought, in order to see the leads roll in. Besides sticking to your content marketing and blog post publishing schedule, ensuring top-notch on-page SEO and having regular interaction with your audience (through email or social media), I encourage you to perform the following activities.
Build relationships with influencers – Industry stalwarts are the gatekeepers who can open floodgates of targeted traffic, leads and customers for your business both inside social media and out. 92% of customers trust recommendations from individuals (even who they don't know) over branded types of content.
So, isn't it a worthwhile investment to increase your conversion rate by 30% in a couple of weeks?
That's what Foundr magazine achieved from the social media site Instagram in 2 weeks, by building 10k Instagram followers.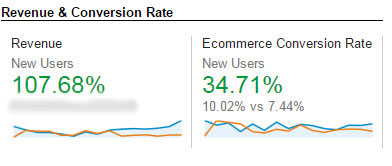 Their secret of such insane growth on social media was networking with fellow entrepreneurs.
"When we started on the social media site, we also managed to get introduced to this huge network of entrepreneurs, all with accounts of over 20,000+ followers."
They also spent $100 on Instagram shout-outs from other popular Instagram accounts.
Build a vault of foundational content – Have you seen the right sidebar of this website?
It contains meaty pieces of cornerstone content that are valuable to online marketers.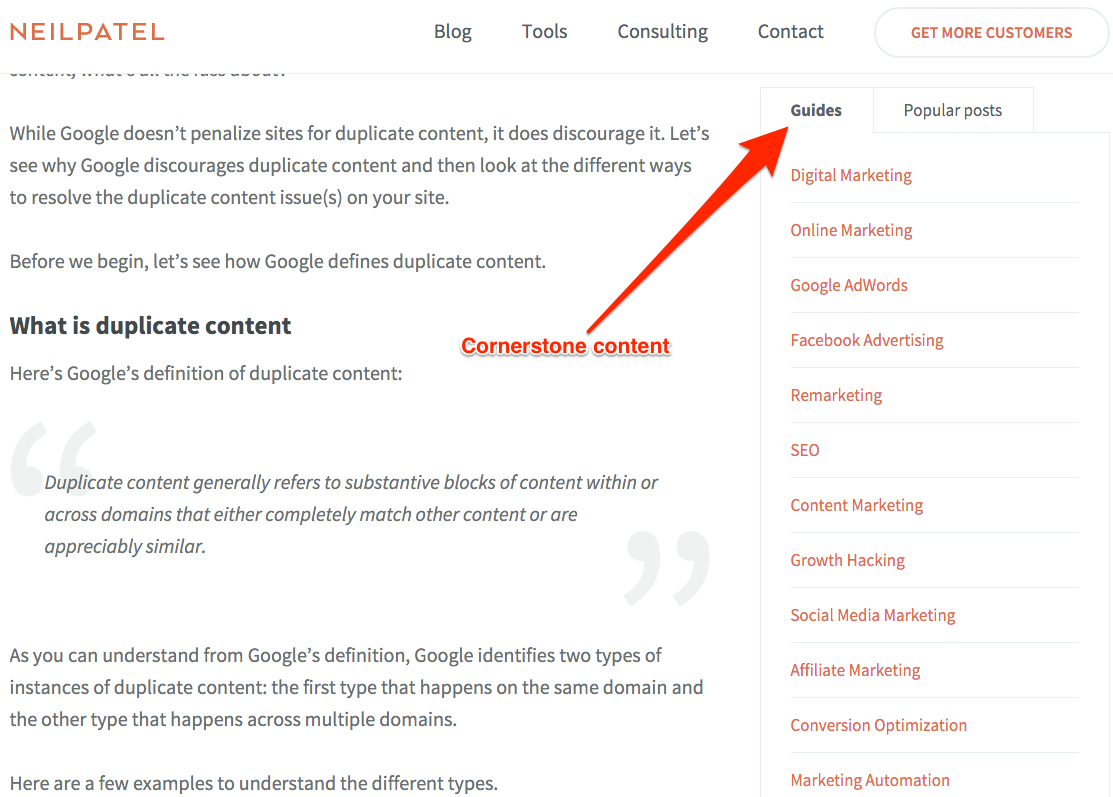 I created similarly detailed guides for Quick Sprout. as well.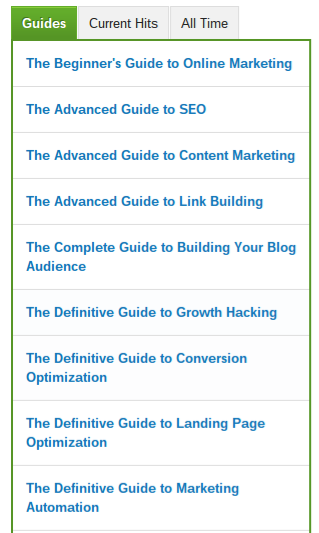 Why did I invest so much time and effort in creating them?
Many visitors will find you through these foundational and effective content pieces and become regular members of your audience. They are evergreen pages that keep receiving traffic and social media shares.
You'll find that most other popular blogs also have their own pieces of cornerstone content, in the form of blog posts, guides, eBooks, courses and the like.
Such types of content works brilliantly as lead magnets to attract new email subscribers.  It's also a great resource for building links as part of your content strategy. I list 2 methods to score backlinks through authoritative content in this article.
Approximate time required to perform this step: 3 to 6 months
Step #4: Check your content marketing performance, solicit audience feedback and set fresh goals every 3-6 months
Alright, you're now three months in. You're crafting high-quality content, extensively promoting it and building relationships. You've also created authoritative foundational content and nurtured your relationship with your audience.
Now, it's time to evaluate your content marketing performance by answering these questions.
Have you slipped off your content marketing schedule?
It happens to everyone – don't worry.
Find the essential 80% conversion-driving posts from your Google Analytics account (navigate to Behavior > Site Content > All Pages).
If you haven't set a goal inside GA, then look at the 20% of your posts that drove 80% of the page views.
You'll need to export the GA data into excel and find the cumulative percentage the way Evolving SEO does it here. Going forward, commit to creating only the kinds of posts that drove 80% of your traffic.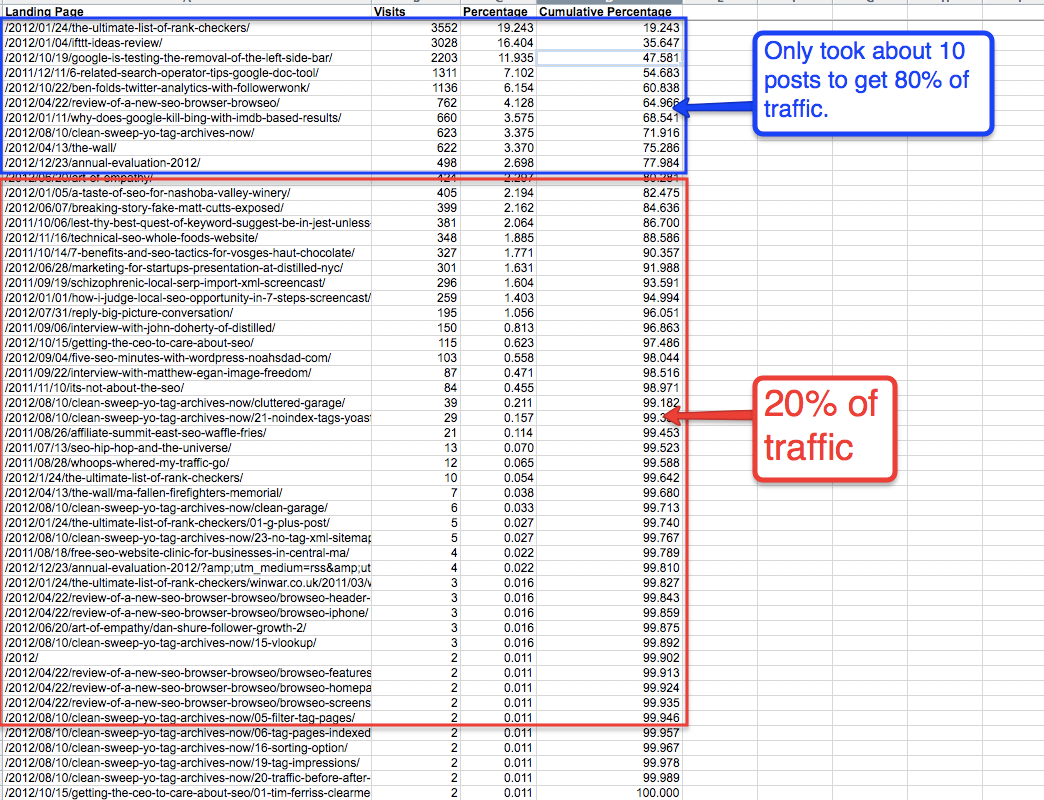 Which content marketing promotion tactics are driving the maximum traffic per hour?
You can create an excel sheet with the following parameters to effectively track these numbers.
Who are your best customers? Talk to them.
Kevin Kelly recommends that artists find their 1000 "true" fans. Acquiring them alone can help them make a living without focusing on those that are vaguely interested.
This principle also applies to businesses. In his quest for a 5 million dollar week, Ramit Sethi found that he got more sales from a group of his existing students vs. that of other prospects (the onlookers).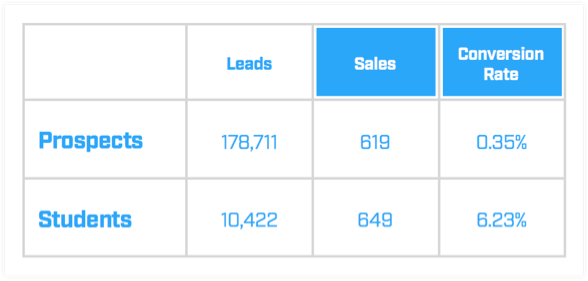 If you're selling products, you can easily find the 20% of your customers that contributed to 80% of revenue. Email them for feedback on your content marketing campaign.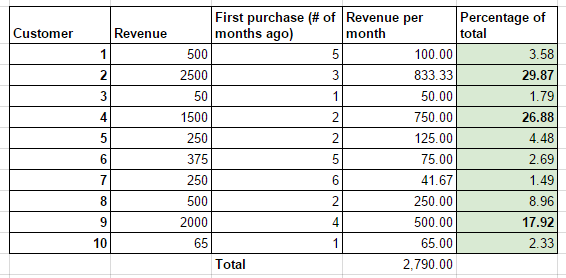 If you aren't selling products yet and are only focusing on building your audience, then look at your email conversions. A few of your blog posts will probably account for a majority of opt-ins – you'll want to take feedback from them.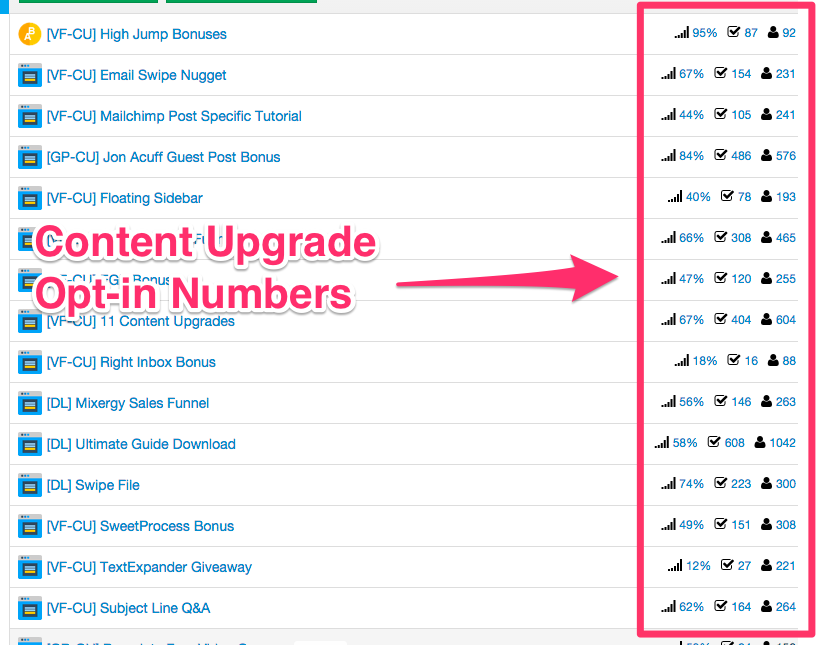 Bryan Harris demonstrates how he created a focus group of his audience members that downloaded his swipe file here.
For expediting your content marketing conversion cycle, consider leveraging trending and underused effective content formats like videos and webinars. Content marketers know that they are effective, yet they haven't been utilized as fast, because of the high amount of work required in producing them.
Once you've compiled your content results and collected feedback from your audience, refresh your content marketing goals.
Like I said, it's an iterative process that requires strategic investment of your resources. But, if you keep improving with time, you'll see an increase in ROI from your content with a decreasing cost per lead.
In his book, Content Inc, Joe Pulizzi found that,
It takes 15 to 17 months of consistent content creation and content marketing distribution to reach monetization (or results).
Conclusion
Venture capitalist Tomasz Tunguz says that:
Content is one of the few forms of marketing that has compounding returns.
Here are the kind of results that you can expect from your marketing strategy, after 12 months with consistent efforts focused on building evergreen content.
So, as long as you see positive momentum in the first 6 months of your content strategy and marketing campaign, keep at it with consistent iterations. Also, experiment with paid marketing and outbound campaigns to generate leads for your business.
How much time did it take for your first content marketing campaign to drive business results?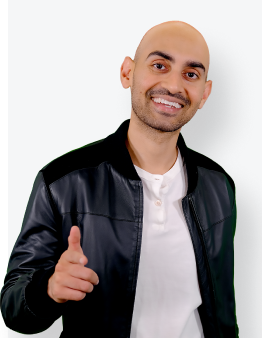 See How My Agency Can Drive More Traffic to Your Website
SEO - unlock more SEO traffic. See real results.
Content Marketing - our team creates epic content that will get shared, get links, and attract traffic.
Paid Media - effective paid strategies with clear ROI.
Are You Using Google Ads? Try Our FREE Ads Grader!
Stop wasting money and unlock the hidden potential of your advertising.
Discover the power of intentional advertising.
Reach your ideal target audience.
Maximize ad spend efficiency.