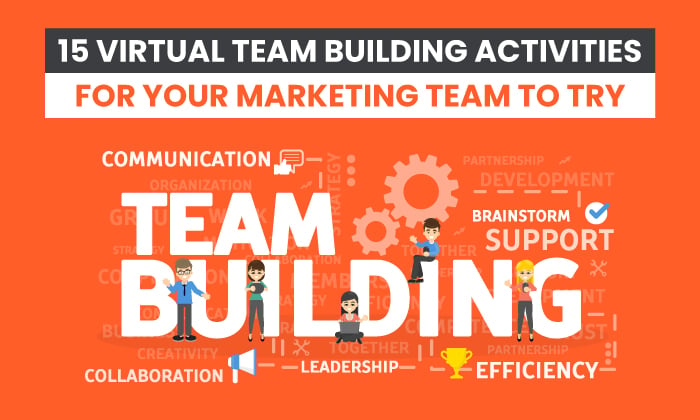 Team building is the most important investment a company can make, according to Forbes.
However, team-building activities are evolving. They don't just include time away with work colleagues for a treasure hunt or an orientation class anymore.
Like nearly everything else, team building has gone virtual.
The likes of Zoom, Google Hangouts, and Slack make virtual team building accessible to all employees. They can be great fun, too. However, you might need to get a bit more creative to help virtual team building fit your company culture.
Let's look at 15 activities you can try, along with tools to help everyone make the most out of them.
Why is Virtual Team Building Important?
The United States is fast becoming a work-from-home economy. A study from freelance platform Upwork found 41.8 percent of Americans remain fully remote, and 68 percent of managers say remote working is getting easier.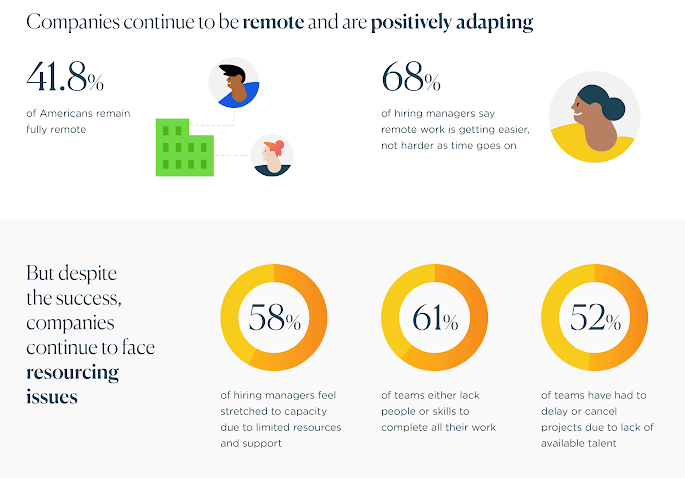 Another study from PriceWaterhouseCoopers found 80 percent of respondents "anticipate adopting remote work as the new norm." The same survey showed 53 percent of employers had established remote working arrangements.
You may already appreciate the benefits of remote working, and there are many good reasons to consider a work-from-home option.
For example, employees may want to avoid the early morning commute, achieve a better work-life balance, or reduce their stress levels.
Homeworkers may find other advantages, too. A FlexJobs survey showed remote workers are more productive and less distracted, which is a win-win for everyone.
Despite the positives, there are two common concerns among remote workers: isolation and lack of connection with work colleagues.
We all feel the urge to connect with others and catch up with our friends and colleagues who work in the "real world."
Then there's the practical side. Remote workers must collaborate effectively with workmates and build relationships to strengthen the team.
That's what makes virtual team building critical to business success.
Team building activities boost morale and reduce feelings of isolation. In turn, this can improve productivity, encourage collaboration, and limit loneliness.
How Often Should You Hold Virtual Team Building Events?
There is no set frequency for virtual team building. It will vary based on your company culture, the platform you use, and the type of team building you choose.
If you're hosting weekly virtual meetings, you could include a game or an icebreaker at the start.
For chat platforms, you might want to integrate a team-building activity daily. With regular meetings held weekly or monthly, perhaps include team building at the beginning or end, whichever is the best fit.
You could also vary virtual team-building events based on the workload. For instance, if there's a large project, you could hold meetings more often to keep morale high and allow deeper collaboration or host events at the start of the project to get everyone motivated.
Ultimately, there's no right or wrong time for how often you use team building. Just be consistent, add variety, and be careful to avoid burnout.
One final thought: always consider employees' opinions and ask what they want from virtual team building activities.
Virtual Team Building Suggestions Using Online Meeting Software
You won't have to look too far to find free virtual team building tools. You can use Zoom or a similar platform for any of the activities outlined below.
All of these activities are flexible. Whether you've got an hour to spare or 20 minutes, you can adapt them to your employees' schedules.
1. Friday Happy Hour
Perhaps pour a drink (non-alcoholic is probably best!), grab a few snacks, get employees to gather around their computers, and have a light-hearted chat. Employees could also tell jokes and share funny stories—anything to lift moods and help employees relax.
2. Launch a Virtual Book Club
The book club has never really gone out of fashion, and it's something you can arrange just as easily online. Choose fiction, an inspiring business book, or an autobiography, and get together with colleagues to share your views.
3. Watch and Discuss a YouTube Video
This is similar to a book club and just as simple to set up. Find a YouTube video to watch, such as a documentary or TED Talk, and discuss with colleagues.
4. Group Binge Watch
This one could take a while! Have staff watch a chosen TV series in their own time and then meet up at the end of the week/month to discuss their favorite characters, moments, and actors. This, of course, will need to be voluntary.
5. Show Colleagues a Secret Talent
Most of us have a hidden talent we don't like to boast about, now's your chance! Have each member share something unusual, cool, or just plain weird.
6. Two Truths and a Lie
This game tests how well you know your workmates. Each employee gives two facts about themselves and one lie. It's up to the rest of the team to decide which ones are true and which one is the lie. Consider giving prizes for the best lie and the most outrageous truth.
7. Who Am I?
Each person chooses a celebrity/politician/entrepreneur. Then they give out clues, and colleagues ask questions to see if they can guess who the famous person is.
8. Saturday Night In
Choose some songs, a movie, a TV show and sit back and enjoy. Have a discussion after or just hang out and chat about whatever comes to mind. This tends to work best for smaller teams or groups.
9. Try a Task
Each employee attempts a task they haven't tried before. The task could be painting, cooking a meal, drawing, or crafting. This helps get everyone out of their comfort zone and bond over a new task.
10. Miming Games
Every worker must mime the name of a TV show, film, celebrity, or book. They're not allowed to speak but can signal when a teammate gets the right word or name.
Virtual Team Building Suggestions Using Online Chat
Virtual team building can also work well through company chats. However, you'll want to keep these short and sweet. You don't want to end up distracting workers from their jobs.
11. Question of the Day
You can make this a general knowledge, entertainment or history, or news-based question.
12. On This Day in History
Ask short questions about past events. For instance, which song was number one this day fifteen years ago.
13. Music Quiz
Give a few lines from a song and see if colleagues can tell you the name of the tune.
14. Movie and Actor-based Quizzes
For example, provide a list of actors and ask colleagues to name which celebrity hasn't won an Oscar.
15. News Quiz True and False
Give employees a mix of real and false headlines and get employees to guess which ones you've made up.
You may want to add some incentives for the above activities. The prize could be a $10 voucher for whoever participates in the most quizzes every month. Other incentives could be:
Electronics or other work-from-home accessories like headphones, standing desk, or external monitor.
A virtual coffee for regular participants. There's a couple of free apps, like madefreshcoffee.com or Nack. Or try Swag.com for coffee-related gifts for virtual meetings.
Virtual tours. There's plenty of business-related ones, or let the employee choose something that indulges their passions.
A gift basket for the most frequent participant during the year.
Virtual Team Building Tools
There's no shortage of free tools you can use for digital team building. The more obvious ones are Zoom, Slack, and Microsoft Teams. Most people are familiar with these. However, there are a few others, like:
Donut for Team Building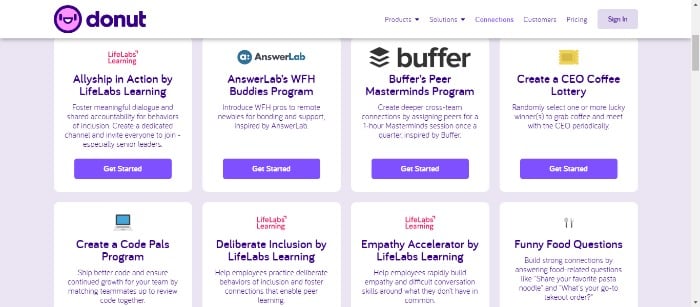 Donut's features, like new hire introductions, make it useful for colleagues who don't know each other well. Donut has plenty more to offer, including:
daily donut meetings
discussion groups
new hire introductions
team lunches
conversation prompts
a watercooler
one-on-one meetings.
To sign up, go to Donut.com, go to "pricing," and click "add to Slack" for the free option. The free version allows up to 24 users and 12 watercooler channels. Standard and Premium start at $49 and $99 monthly, respectively.
To customize your programs, go to "Donut Connections", find the "Connections" programs you want to sign up for. For example, you'll find a "launch a mentorship program" or "Funny Food Questions" and click "get started."
Donut will talk you through from there step-by-step.
Discord for Team Building
Discord is popular among gamers, but its community features make it suitable for groups who want a meeting place to call their own.
Even if you're not familiar with it, Discord is simple enough to use. Just download it to your computer or install the app. If you're using a laptop, wait for the download to complete and for Discord to launch.
It's free to join, and once you've signed up, you can create a server where your group will meet. You can then develop channels. If you're not familiar with channels, think of them as like categories you'd see on a forum.
Your channel can be work-related, or just use it as a space to share common interests or talk about your day. Discord bots can also help improve users' experience.
Sling For Team Building
Sling is a free employee scheduling tool. You can use it as a platform to send messages to team members, but there's plenty of other useful features too, like:
time tracking
payroll processing
reporting
sharing news
task management
labor cost optimization
It's suitable for any industry, including retail, healthcare, and call centers, and there are premium and business options available.
To join, click the "get started" link at the top of the page.
Go to the "Create a new Sling account" option or the "Join my coworkers on Sling."
Enter your email address, and click the blue "look me up button" at the bottom of the page to see if you've got an invite to join.
If you haven't already got an invite, request one from your employee and then click on the blue "set up my account" button at the bottom of the invitation.
Once you've clicked the link, choose a password and log in.
You'll then see your schedule, and you can access any messages from colleagues.
How Effective is Virtual Team Building?
Virtual team building activities will always lack some of the benefits of physical team building. There's the lack of closeness with colleagues for a start, and the experts argue that it's challenging to give specialized attention to individuals.
Nevertheless, it can be successful, provided you recognize its limitations.
How do you measure the success of your virtual team building activities? You begin by first defining what success means to you and your employees. Is it:
increased productivity?
improved collaboration?
better communication?
are employees feeling more motivated and less isolated?
Then focus on other aspects like:
participation levels
whether some methods attract more employees than others
You'll also want to rely on employee feedback. Is there something about the virtual team building games you could improve?
For the best experience, there are also a few best practices you can use as guidelines, like:
offering recognition and rewards
choosing the right technology for each task
setting clear expectations at the start.
Finally, be wary of making team building mandatory. Forcing workers to join in can destroy morale. Instead, offer reminders and incentives to join.
Conclusion
Remote working is increasing, and remote software has made working from a distance easier than ever. However, workers want and need a connection with their colleagues.
Sometimes, employees aren't just working from a different office. They're working from another country. These distances can reduce collaboration and communication, lower working relationships, and increase feelings of isolation.
Introducing virtual team building activities can bridge the gap and help employees to feel more connected.
Although team building—virtual or otherwise—isn't for everyone, it has many benefits, including higher productivity, improved morale, and enhanced communication.
Have you tried virtual team building? Which activities work best for you?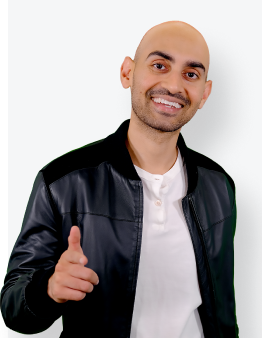 See How My Agency Can Drive More Traffic to Your Website
SEO - unlock more SEO traffic. See real results.
Content Marketing - our team creates epic content that will get shared, get links, and attract traffic.
Paid Media - effective paid strategies with clear ROI.
Are You Using Google Ads? Try Our FREE Ads Grader!
Stop wasting money and unlock the hidden potential of your advertising.
Discover the power of intentional advertising.
Reach your ideal target audience.
Maximize ad spend efficiency.