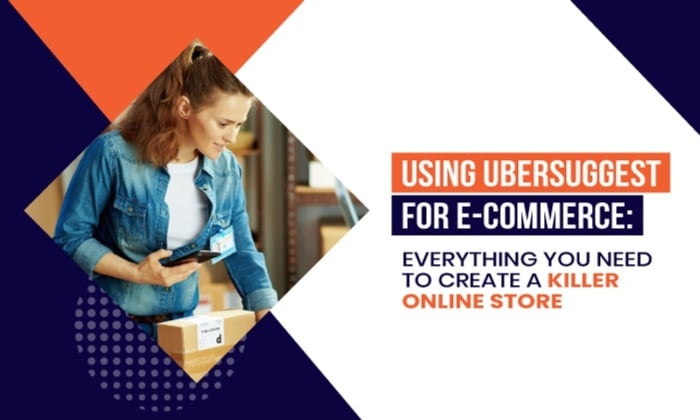 Despite the growth of social selling for e-commerce, SEO keyword optimization is still crucial to long-term business success. Why? Because that's how most customers find you.
Search traffic is responsible for 65 percent of e-commerce sessions. If you're not optimizing for keywords, buyers won't find you among your competitors.
SEO offers many other advantages. SEO offers many other advantages. For instance, it has a fantastic ROI when done correctly.
If you want further proof of SEO's advantages, case study after case study shows how a few tweaks can potentially get your site to the front page of Google.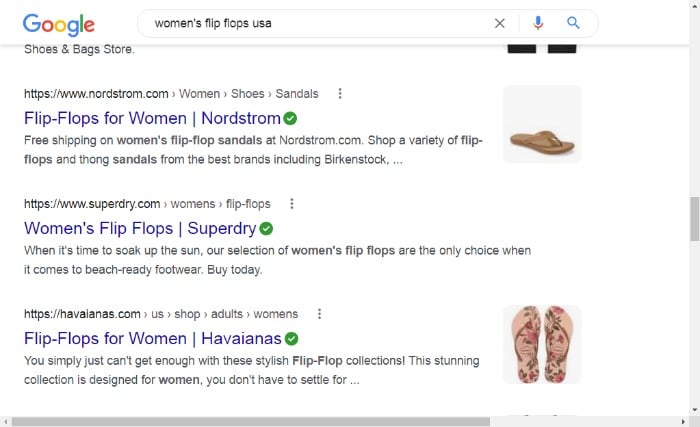 A few words of warning before I move on:
Don't expect results overnight. SEO can take time to yield results, but it's a valuable investment that pays off long-term.
Don't let SEO overwhelm you. There are numerous areas of SEO I could discuss here, but let's just focus on keywords for now.
Why Should E-Commerce Companies Care About SEO Keywords?
With an estimated 4.2 million e-commerce businesses in North America, there's a ton of competition.
To stay ahead of the curve, you need to do everything possible to optimize your site, rank higher in SERPs, and increase visibility. You've probably guessed by now, but one of the best ways to do this is with strategically chosen keywords.
For guidance, your chosen keywords should be:
Relevant to your product and target audience.
Attainable in search results.
Lucrative in terms of driving targeted, profitable traffic to your online store.
When it comes to finding keywords, you need resources to help you along the way. This is where Ubersuggest comes in.
Ubersuggest is a free tool that makes it easy to research keywords and identify which ones to target.
But, you don't have to take my word for it. Let's talk about how Ubersuggest helped our e-commerce customer, Portrait Flip, improve traffic and drive ROI.
Portrait Flip is an online store that creates real portraits by real artists from customer photos around the world. Using Ubersuggest for its keyword research, the company increased its organic traffic by 70% in just two years and increased revenue by 32.33 percent over their goal.
Perhaps you think that's unattainable. However, there's a simple reason behind the enhanced results: you drive more relevant, organic traffic to your website by optimizing your pages by targeting the right keywords.
How to Use Ubersuggest to Create a Killer Online Store
From SEO audits and competitive analysis to monitoring results and adapting your approach, plenty goes into running a successful online store. However, there's no need to get overwhelmed. With the right tools, creating a killer e-commerce store isn't complicated.
Below are five steps to creating a killer online store using Ubersuggest. (link to each section)
Create a project from your dashboard in Ubersuggest,
Perform an SEO Audit.
Find the right keywords to target.
Conduct Competitive Analysis.
Create a Backlinks Plan.
Track Your Progress.
I'll walk you through each step of the way.
Step #1 Create a project in Ubersuggest
If you're new to Ubersuggest, you need to start with the basics.
Begin by registering for a free account.
Once you do that, go to the dashboard and click on "Add Your First Project." Next, add your website URL and name.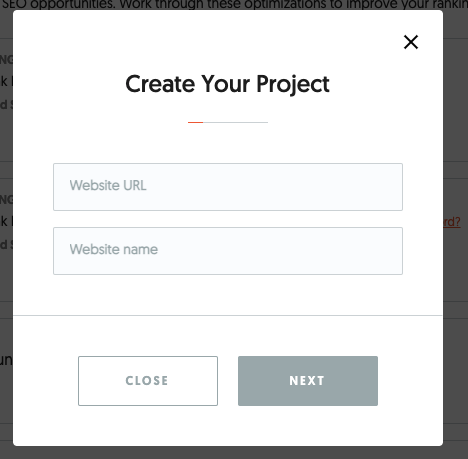 It's also essential to connect your project to your Google Account to see how your keyword strategy is affecting your Google presence. Here's how to do that:
Go to the dashboard.
Select the project you want to connect to Google Search Console.
Click 'connect with Google.'
Connect the account or select the 'Use another account' option.
Remember, SEO takes time, and there might be some trial and error along the way. Therefore, once you've set it all up, I recommend you use Ubersuggest at least once a week to:
Check-in on your SEO progress (you can use the different weekly alerts to help you understand where to focus your efforts).
Work through the suggestions in your dashboard.
See what your competitors are up to and take small steps each week to compete against them.
Find new keywords to target on your product pages (try A/B testing product pages with different keywords to see which one ranks higher).
Portrait Flip did this and achieved significant success and savings:
"We were able to create and implement a clear SEO strategy with Ubersuggest starting in January of 2020 that helped our organic traffic take off. We've saved thousands of dollars on paid advertising by keeping Ubersuggest at the heart of our SEO, and we've watched our SEO and our revenue grow exponentially, too."
Step #2 Perform an SEO Audit.
The Ubersuggest Site Audit is the best place to start with your Keyword Strategy. When you perform this analysis, you get a general overview of your website's SEO standing.
From here, you can understand where your website ranks in terms of industry-standard for optimal SEO health.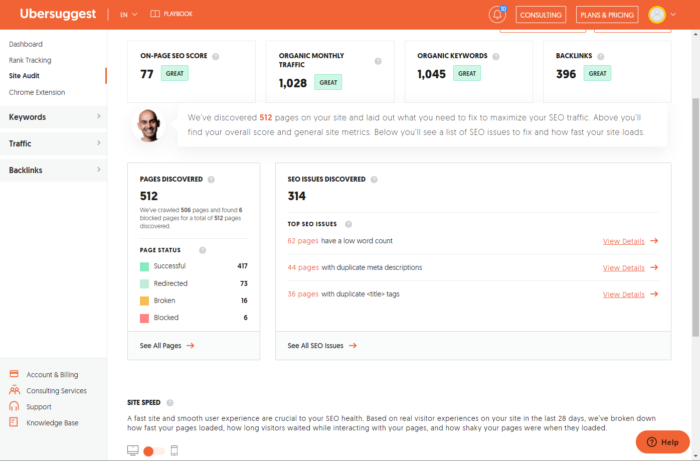 To perform a site audit:
Go to the project dashboard.
Find SEO explorer on the left side menu and select 'SEO Analyzer.'
Wait for the analyzer to create a report; your report sorts errors by difficulty and how fixing them impacts your SEO.
Review your report. Pay careful attention to the 'See All SEO Errors,' on the associated tab.
Click 'What is this, and how do I fix it?' on the associated tab.
Once you've reviewed the major issues, select the 'SEO Analyzer Overview' option. This takes you back to the site audit main page.
Now, you're ready to review the second part of your audit report, which details your desktop and mobile web speed. Use the orange circular toggle, to switch between Desktop and Mobile reports.
Fix the issues, return to the 'SEO Analyzer' overview, and choose the 'recrawl' button at the top of the page.
Finally, review the report to see if you've fixed the errors or if there are any fresh ones.
Here's how Portrait Flip used the site audit feature.
First, Portrait Flip optimized its results by focusing on the 'Broken Link' finder.
This helped the business understand where it was losing potential customers due to broken product links.
At first glance, this might not seem like an important issue, but broken links negatively impact your SEO and the customer experience.

Portrait Flip also found the 'Page Load Time' report invaluable, as the company was keen to see if any added website code was inadvertently increasing its load times.
Again, this may not seem like a significant issue. However, speed is crucial for online shopping. Ideally, you want your e-commerce store to load within two seconds. Anything above that adds to your bounce rate and customer dissatisfaction and leads to lost sales.
After fixing simple issues on the Portrait Flipw website, 98 percent of the revenue generated from its SEO and PPC efforts in 2021 came from organic search.
Step #3 Research Keywords to Target
Now, this is where the fun starts.
You can use the Ubersuggest Keyword Reports to understand which keywords to include in your content to drive relevant and lucrative traffic.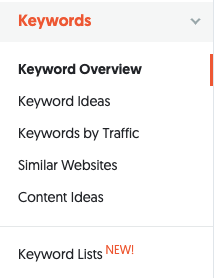 There are two main features to focus on here.
The keyword overview allows you to see how competitive a keyword is and its search volume trend over time. To narrow down your keyword choices, think of the general search terms your target audience might use when searching for a product you sell.
The keyword research feature shows you how people search for keywords related to your business and your products. It enables you to uncover valuable keywords that other competitors aren't targeting.
How Portrait Flip uses these tools:
Content marketing is at the heart of Portrait Flip's efforts to attract traffic to its site. For example, the business used blogging and posted regularly on its social media channels. However, these efforts weren't driving traffic the way the company hoped.
This is where Ubersuggest proved its worth.
The Keyword Overview report enabled Portrait Flip to find relevant keywords to focus on and that prospects use in their searches.
Next, Portrait Flip optimized its blog posts and e-commerce product pages with new keywords.
Finally, Portrait Flip used the Keyword Idea and Content Idea reports to help them plan out their next blog topics.
The results were exceptional.
Portrait Flip exceeded their traffic expectations in one quarter by over 27 percent—and that's without any paid advertising. If you're planning on using these reports, here are a couple of tips to get the most out of it them:
Find The Most Competitive Keywords
Use the 'SEO Difficulty' filter to help determine which keywords are more competitive than others. Be intentional in comparing this with the 'Paid Difficulty' feature to help decide if you should pay for Google Ads against the keywords.
NOTE: Keywords with high Paid Difficulty are usually lucrative. However, they are almost always more expensive.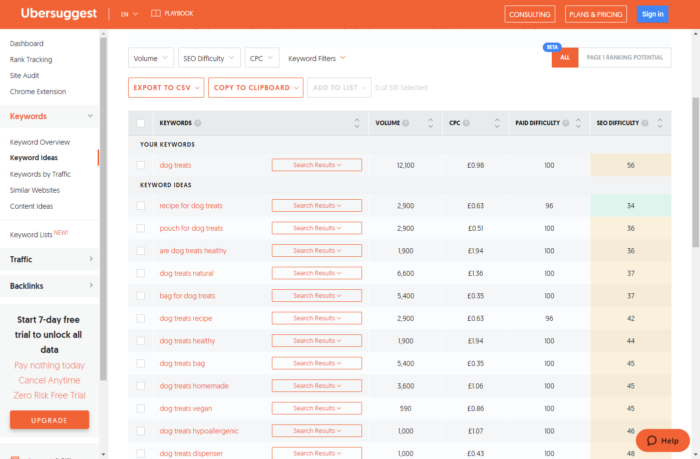 Search by Location
If you want to attract a worldwide audience, search for global keywords on the 'location' tab. You can target your geographical search towards specific local traffic or by country. This can help you find unique keywords in different regions to target.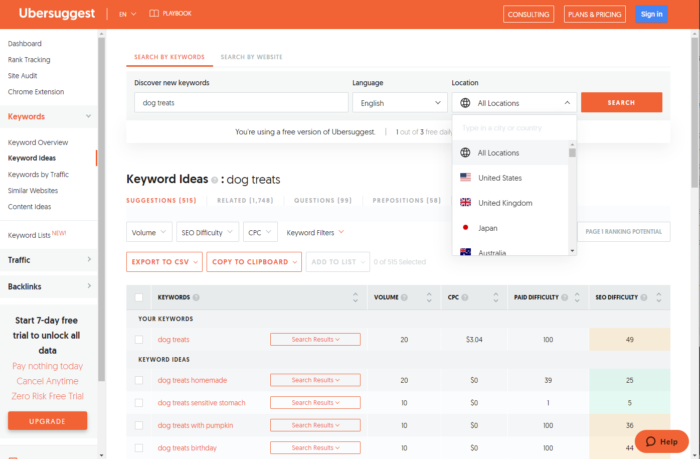 Step #4 Conduct a Competitive Analysis
Competitive analysis is an essential part of any effective SEO strategy. By understanding your competitors, you can learn what techniques and keywords they're using to rank well in search engines and replicate their successes.
Ubersuggest makes this task more manageable than ever. Just use the following tools:
Keywords by Traffic: Go to Ubersuggest, enter the competitor domain URL, and hit "Search" to find the top keywords that the website ranks for. Note any organic keywords and monthly traffic, the domain score, and backlinks. You can also add your competitor's URL as a project in your Ubersuggest dashboard for regular tracking.
Backlinks Opportunities: Discover what websites are linking to your competitors and get a detailed overview of who to reach out to request links back to your site. Here's how:
1. Enter your domain name or URL from your site into the Backlinks Opportunity tool. (Linked above).
2. Enter a competitor domain or a URL from their site.
3. Click 'search.'
You can also use the Ubersuggest Chrome Extension for keyword analysis directly in Google search results, YouTube, AND Amazon pages for further insights.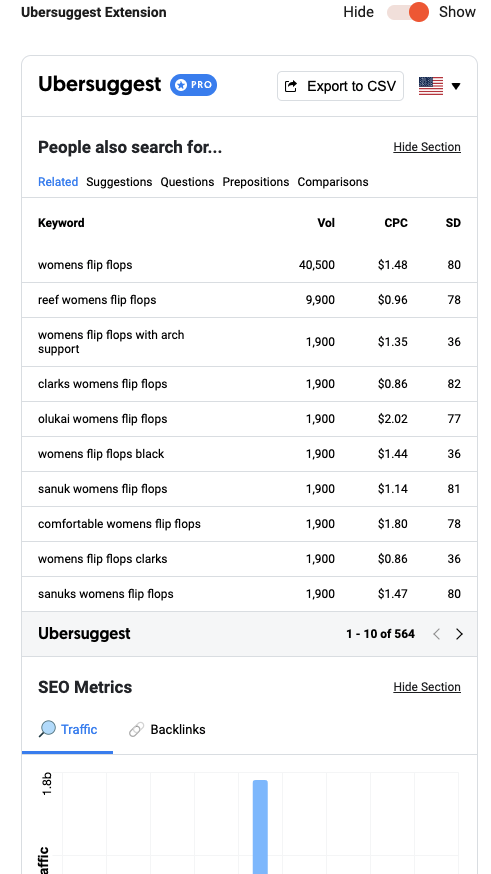 Here's how you'll see the data in your SERPs: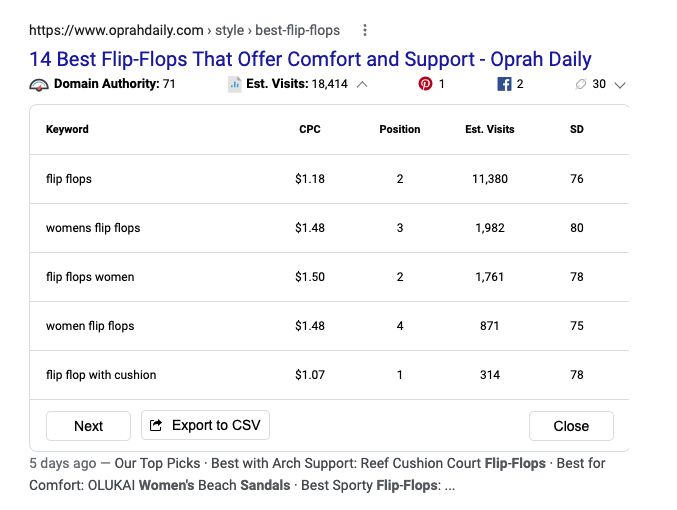 You can also remove competitors or add them.
You'll also see monthly search and CPC:

Here's how to use this feature:
Create a Project for each Competitor: On the Dashboard, click "add a project" and add a few of your competitors to get a complete overview and consistent updates on your competitor's ranking. You can easily remove competitors or add them. Here's some more information on using Ubersuggest to spy on your competitors.
How Portrait Flip used Ubersuggest's competitive analysis tool:
Portrait Flip monitored how its competitors were performing and what keywords they were ranking for. Specifically, the company used the Keywords by Traffic and Top Pages by Traffic reports together to get an idea of keywords they were losing out on. Using the information, Portrait Flip secured Page #1 on Google above competitors for primary keywords that drove converting traffic to their site.
Step #5 Start Tracking Your Progress
As you work on your SEO Keywords, it's critical to be patient and track your progress over the long term.
Although you might see results with your plan in the next few weeks, as I've repeatedly stressed, SEO is an ongoing process and it takes time to get results. Typically, you can expect to wait a few months, so if you're not seeing immediate progress, don't get discouraged.
When you track your keywords, you can see which ones aren't working and use some fresh ones to optimize your content.
Then rinse and repeat!
Keep testing and learning. A/B test different targeted keywords on product pages over time and track to see which performs best.
You can use Ubersuggest to monitor keyword performance. Here's how:
In your Dashboard, you can view SEO progress over a specific time. Plus, you can see your progress in keyword ranking and estimated traffic value.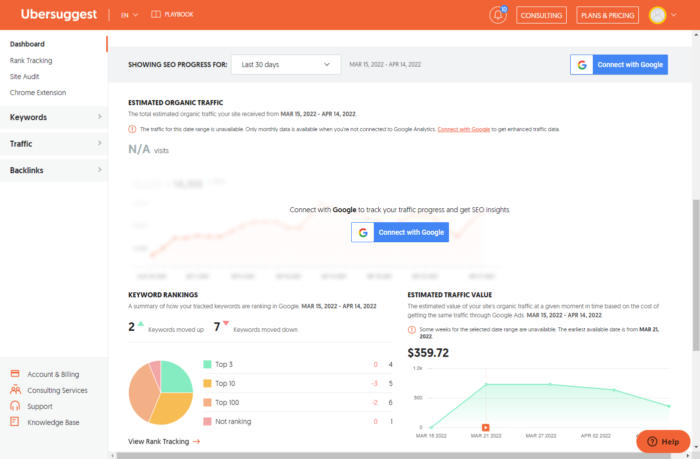 How Portrait Flip did this:
As they tracked their progress, they found that most of their year-to-year growth came from organic traffic, which steadily grew once they started using Ubersuggest.
Conclusion: Using Ubersuggest to Improve Your E-Commerce Store
One of the toughest tasks for e-commerce business owners is standing out from the competition. Gaining visibility, discovering the right keywords, identifying backlinking opportunities, and conducting competitive analysis are some of the most challenging tasks every online store owner faces.
Fortunately, Ubersuggest offers a solution to these common problems, allowing you to enhance your e-commerce store in key areas. This allows you to increase visibility, attract targeted prospects, and enhance conversions.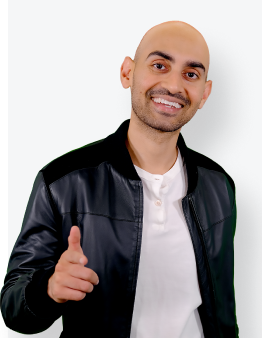 See How My Agency Can Drive More Traffic to Your Website
SEO - unlock more SEO traffic. See real results.
Content Marketing - our team creates epic content that will get shared, get links, and attract traffic.
Paid Media - effective paid strategies with clear ROI.
Are You Using Google Ads? Try Our FREE Ads Grader!
Stop wasting money and unlock the hidden potential of your advertising.
Discover the power of intentional advertising.
Reach your ideal target audience.
Maximize ad spend efficiency.