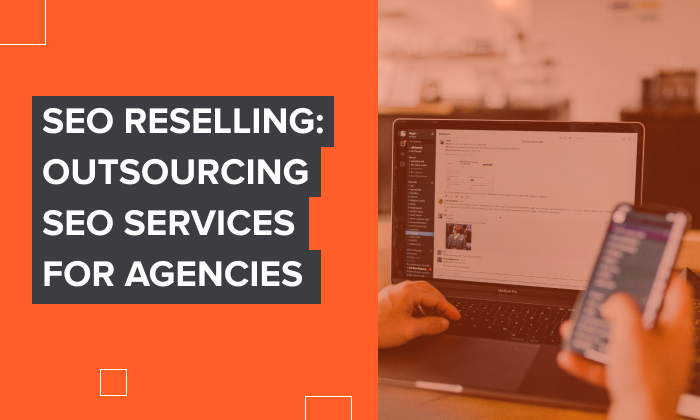 Your agency has become the GOAT of pay-per-click (PPC), search engine marketing (SEM), social media marketing (SMM), or another digital marketing service.
Now you want to step into the world of SEO.
To provide SEO services to your clients, you need a strong team. After all, as Google's algorithm grows increasingly complex, so does SEO.
Luckily, there's a way you can offer SEO services without having all the expertise.
The answer is an SEO reseller.
Reseller SEO services can help your agency with every aspect of optimization. Simply put, SEO resellers handle your clients' SEO campaigns on your behalf. That way, you can add to the range of services your agency already provides without the cost of building a team of SEO experts.
I know you've got big goals. Using reseller SEO services for agencies can help you reach them.
Let's get you started with SEO reselling and discuss its advantages.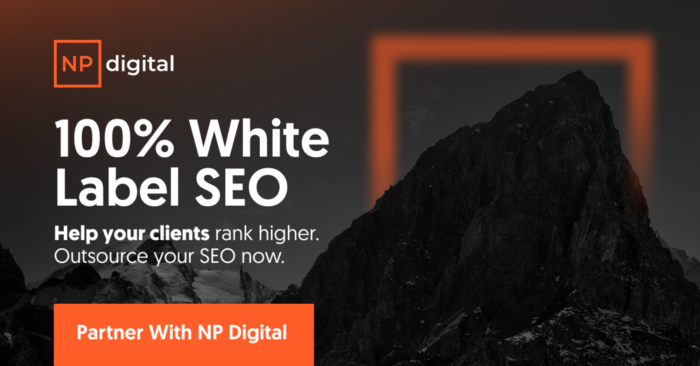 Why Are Reseller SEO Services for Agencies Needed?
Competition among SEO agencies is fierce. An SEO reseller will help you keep up.
Having industry-leading experts in your corner is key. You'll be able to tap into a whole range of reseller SEO services, including:
Link building: The big money for SEO resellers comes from this. Outsourcing backlinking efforts to a reseller has major advantages, as link building is a labor-intensive process. Resellers use a variety of strategies—everything from outreach and guest posts to correcting broken links.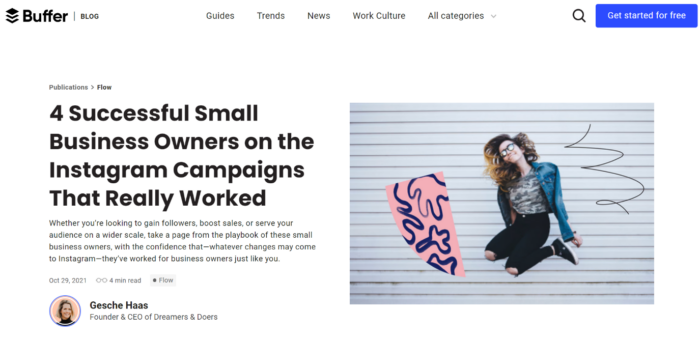 Website analysis and SEO audits: A fresh campaign often starts with an on-page SEO evaluation. SEO resellers can identify prospects for quick wins by assessing a site's SEO health.
Keyword research: Allow SEO resellers to identify profitable keywords on your agency's behalf rather than try to make sense of data from SEO tools on your own.
Content creation: To assist you in producing content at scale, several businesses additionally employ in-house copywriting expertise or vetted contractors.
Local and international SEO: SEO resellers frequently assist with the detailed, manual aspects of local and international SEO, such as Google Business Profile page optimization.
Joining forces with an SEO reseller from the best SEO agency can propel your business to the next level. A successful long-term partnership is a great source of extra income. Sometimes, two agencies combine to form a larger agency that can handle all services in-house.
Using reseller SEO services for agencies enables you to:
Concentrate on what you're good at while meeting your clients' needs.
Increase brand recognition and revenue
Bring on more clients
Gain new skills to support enterprise-level clients with specialty services
Build trustworthy partnerships with other agencies
This type of SEO outsourcing, which you may also know as white labeling, allows marketing agencies to sell an SEO reseller's packages as if they were the agency's own. You can either offer the service monthly or set your own terms.
There's a stark difference between this version and private label SEO services. The latter is packaged depending upon the specifications of the reseller, whereas the former can be customized.
Alternatives for Reseller SEO Services
SEO reselling isn't the end-all, be-all option for agencies. You can deliver on your clients' goals with resources outside of reseller SEO services. Alternatives include creating an in-house team or working with freelancers.
Creating an In-House Team
Rather expand your in-house expertise? Hire out to build your own SEO dream team. You can simultaneously keep your core competencies and enhance your offerings this way. You'll need a mix of SEO strategists, data analysts, editors, and writers to deliver desired results for high-ranking pages and high-quality backlinks.
After forming your team of trusted experts, ensure they understand the clients' needs and pain points to pull off SEO results that are a win-win for everyone.
Working With Freelancers

You can get the equivalent of on-demand reseller SEO services through quality SEO freelancers. They are your go-to niche experts.
Freelancers can help serve numerous clients, allowing you to have SEO experts on hand. A team of freelancers in your corner for technical SEO consulting can help increase your profitability.
Reseller SEO Services: Pros and Cons
You can outsource your clientele's SEO work to an SEO reseller that can also handle all your marketing requirements. Using a reseller's private label SEO services means that the best technology and tools drive your SEO campaigns. However, working with a reseller comes with positives and downsides.
Pros
Partnering with an SEO reseller can:
1. Help You Scale Business
SEO reseller packages help expand your service offerings. It allows you to scale your business without having to do the work yourself.
As a result, you may take huge projects from major brands and businesses without worrying about how you'll complete them. This is a big win for your agency, as SEO projects can take six months to a year to yield winning results. Plus, you won't have to take on the huge expense of hiring an in-house team.
2. Enhance Campaign Performance
By leveraging SEO resellers for their expertise, you're working with individuals who know your clients' needs and work accordingly to meet their goals. With results-oriented private label SEO services, you can better communicate clear campaign results to your clients and pivot strategies if needed.
3. Give You Access to Paid SEO Tools and Platforms
To run the most effective campaigns, you need data and insights that only certain SEO tools can provide. You gain access to premium tools and platforms by working with an SEO reseller. When running data-driven initiatives, you must gauge the effectiveness of SEO KPIs ranging from conversions to bounce rate and everything in between.
Carefully selecting reseller hosting plans plays a big role in site management and reporting data on KPIs. Additionally, access to SEO tools such as Ubersuggest and Google Analytics can help measure these metrics effectively.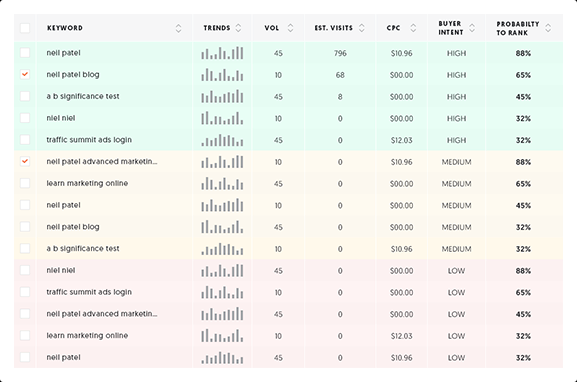 If you can't afford costly software and tools, you can navigate Ubersuggest for free as you figure things out. However, this does show why an SEO reseller is so valuable: They handle all this for you.
Cons
On the other hand, you can avoid the downsides of working with SEO resellers by keeping an eye out for:
Unreasonable Projected Results
If an SEO reseller makes far-fetched promises, that's a sign you should consider working with someone else. An example would be promising that a client will rank between positions 1 and 3 within a week. Every client's SEO needs are unique, and it can be challenging to forecast how fast results will set in.
No Onboarding
Trustworthy SEO companies want to be certain that their work is correctly portrayed and that they are collaborating with true experts. As a result, most SEO resellers, at the very least, include an onboarding procedure. It's a bad sign if an SEO reseller doesn't perform due diligence during the sign-up process.
Lack of Measurable Outcomes
Your SEO partner should have results to show for their work. They offer a ton of case studies that showcase their skills and the outcomes they achieved for previous clients. It's also crucial to pay attention to testimonials. If the SEO resellers you're vetting fall short in these areas, it's probably best to seek out a different agency.
How to Get Started with Reseller SEO Services for Agencies
A partner that aligns with you and your client's goals is essential.
Some pointers for choosing a reliable SEO reseller start with researching their past work.
Fact check the data because it says everything you need to know about your partner's track record.
Verify whether they provide the services you require and how effective they are at executing them. Find ratings and recommendations at Capterra and on Google Business Profiles.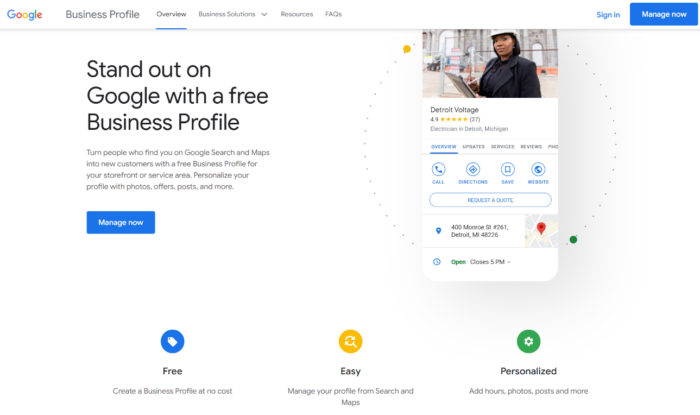 Analyze the metrics they use to assess their performance. Research what they measure as successful to see if their metrics also meet your value standards.
With a full-service digital marketing agency, you will likely get more out of the partnership than just SEO services and their knowledge in your niche.
Picking the Right SEO Reseller for You
An SEO reseller will serve as an extended department of your agency.
To get the job done right for your clients, consider the following when picking an SEO reseller:
Seek testimonials and references from actual individuals: Research reviews from businesses who have used their services. The insights you glean from those companies offer a sneak peek at what you'll likely experience.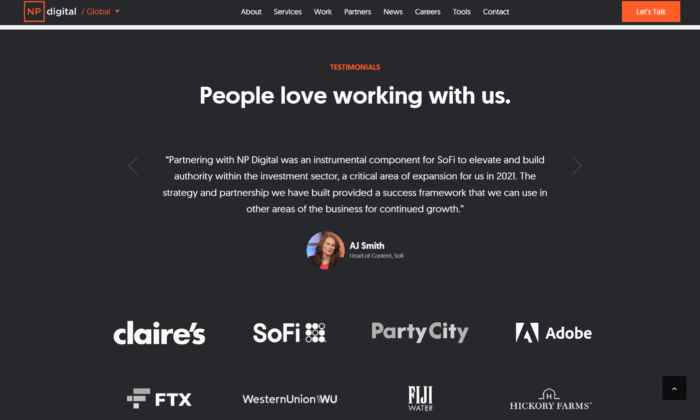 Years of expertise: Longevity helps when it comes to the SEO game. A company that has had time to understand and adapt to the changes in the industry knows what it takes to run campaigns.
Trial of services: Get a trial run of their services—kind of like a test drive. See how things perform so you can verify the quality of what the reseller has to offer.
During the vetting process, note how resellers communicate and how knowledgeable their teams are on your niche. Asking for everything upfront will save you time, money, and unwanted surprises.
Frequently Asked Questions
What is SEO reselling?
SEO reselling provides private label SEO services to an agency for their clients' SEO projects. These services are outsourced on behalf of an agency to benefit their clients with marketing, development, and design.
Who can use SEO reselling services?
Anyone can use SEO reselling services to help them flourish in their niche. However, I highly recommend SEO reselling services for small agencies, agencies that don't specialize in SEO, or if you're struggling to deliver heavy-hitting SEO services to your clients.
Can one agency use another agency for SEO work?
Yes, this is kind of how the process works. If an agency needs to strengthen its SEO offerings, it can seek out a full-service agency with more SEO experts or years of experience to get quality results for its clients.
How to pick an SEO reseller?
When picking an SEO reseller, I recommend you start by:
Gathering testimonials and references from companies who have worked with the reseller you're interested in.
Taking note of years of business to see how they've grown in expertise over time.
Asking for a trial period of their services to ensure they'll meet your clients' needs.
Conclusion
As you grow your business, reseller SEO services can yield success for you and your clients.
Providing cutting-edge SEO services requires collaborating with a dependable partner.
Find an SEO reseller with experience in your niche and results to back up their work. Doing the homework before you lock into the agreement is worth the research.
Working with real experts will help you get your clients where they want to be with campaign performance.
Offloading SEO tasks will make sure you don't spread yourself thin. With the help of a partnering agency, you can grow SEO as another area of expertise.
As you gradually get stronger in SEO work, you will be able to sign more clients and earn more money for both of you.
If you've been planning to work with an SEO reseller, what are some things your clients need? Is SEO a new area of expertise for you?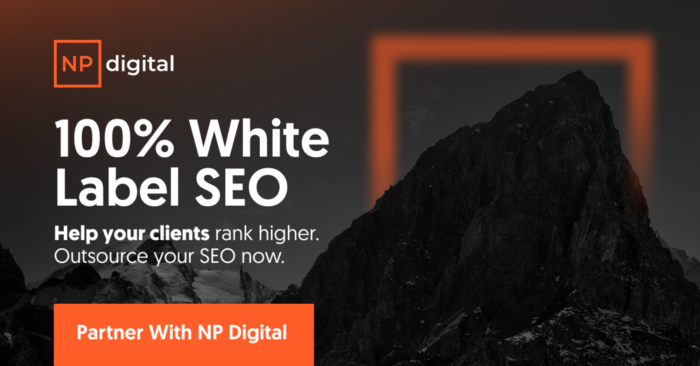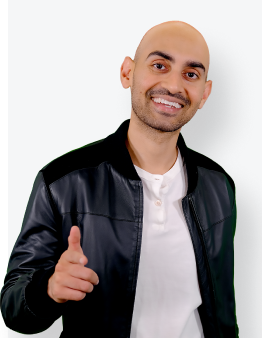 See How My Agency Can Drive More Traffic to Your Website
SEO - unlock more SEO traffic. See real results.
Content Marketing - our team creates epic content that will get shared, get links, and attract traffic.
Paid Media - effective paid strategies with clear ROI.
Are You Using Google Ads? Try Our FREE Ads Grader!
Stop wasting money and unlock the hidden potential of your advertising.
Discover the power of intentional advertising.
Reach your ideal target audience.
Maximize ad spend efficiency.