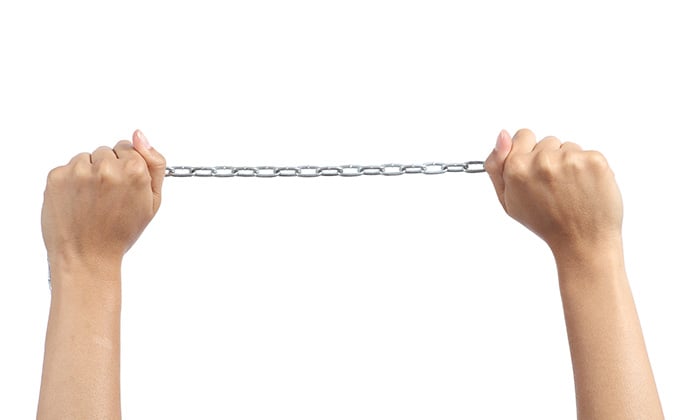 All SEO experts know the power of link building.
It's no secret that including links on your website, asking other sites for links to your pages, and creating content that is worthy of the powerful control+K helps your domain authority and SEO.
But is that all you can do?
What about those of you who are looking for new strategies to build SEO on your website?
You've already built up backlinks, optimized your images, and created high-quality content.
And now, you're wondering what is left to give.
Well, look no further.
We're going to discuss the secret strategy that far too few websites are using: second-tier link building.
What is second-tier link building?
Most of the strategies I mentioned above qualify as first-tier link building.
A first-tier link is a basic backlink. It links directly to your website from another website.
And there's no mistaking its power. When a high-authority website links to your site, it essentially serves as an advocate for your content in Google's eyes.
For example, this image depicts a first-tier link scenario.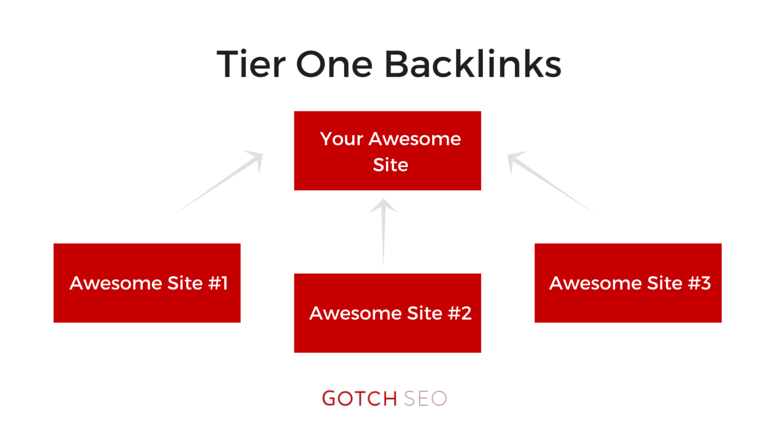 But a second-tier link is a little more complicated.
Instead of linking directly from an external piece of content to your website, a second-tier link goes from any website to the piece of content that links to your website.
I know. That's a little confusing.
Let me explain.
Usually, second-tier links revolve around one singular strategy: guest blogging.
Here's how it works.
You write a blog post for a publication that's relevant to your website's niche.
While you're writing it, you include a backlink to your website either within the content itself or in the author bio.
Why?
You're a smart marketer and you know the benefits of backlinking.
That's no big deal.
Then, you run to all your social media accounts and share the guest blog piece after it goes live.
Congratulations. You've just engaged in second-tier linking.
Here's an example that starts with Smart Blogger.
Mike Blankenship wrote this piece.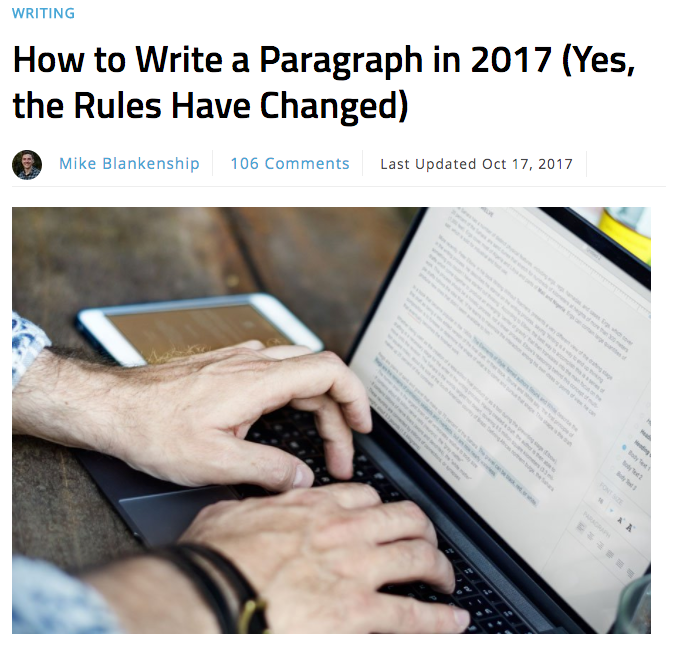 In the article, at the bottom of his author bio, there's a link to a website, Booktrep.
Sure enough, if you follow the link, you'll find that the website belongs to the same person who wrote the Smart Blogger article.

This is an example of a first-tier backlink. The link goes directly from Smart Blogger to Booktrep.
Here's when the second-tier magic happens.
I saw a Facebook post from Aaron Orendorff sharing this same piece of content.
That link right there on the Facebook post is an example of a second-tier link for Booktrep.
But this is just one example of a second-tier link.
The link in the social media post goes to the guest blog post, which is then linked to Booktrep. Make sense?
Remember that a second-tier link doesn't just happen on social media. It happens on any online property when another source links to your back-linked guest post.
We'll discuss some of the other ways this can happen within this article.
First though, let's discuss the questions at the top of your list.
How do second-tier links benefit your SEO strategy and why should you use them?
Why should you use second-tier links?
Yes, second-tier links help your rankings. And we'll talk about exactly how in a second.
But first I want to talk about some of the other ways that second-tier links benefit your website and your business.
Perhaps the most important thing that second-tier links do is generate traffic to your website.
When you write a guest post and include a backlink to your website, all the traffic that goes to that guest blog post has a chance of also going to your website.
How? When readers click on the link you included in the guest post.
In other words, traffic to your guest post is a win for the publication and a win for your website.
The top challenge for marketers is generating traffic and leads.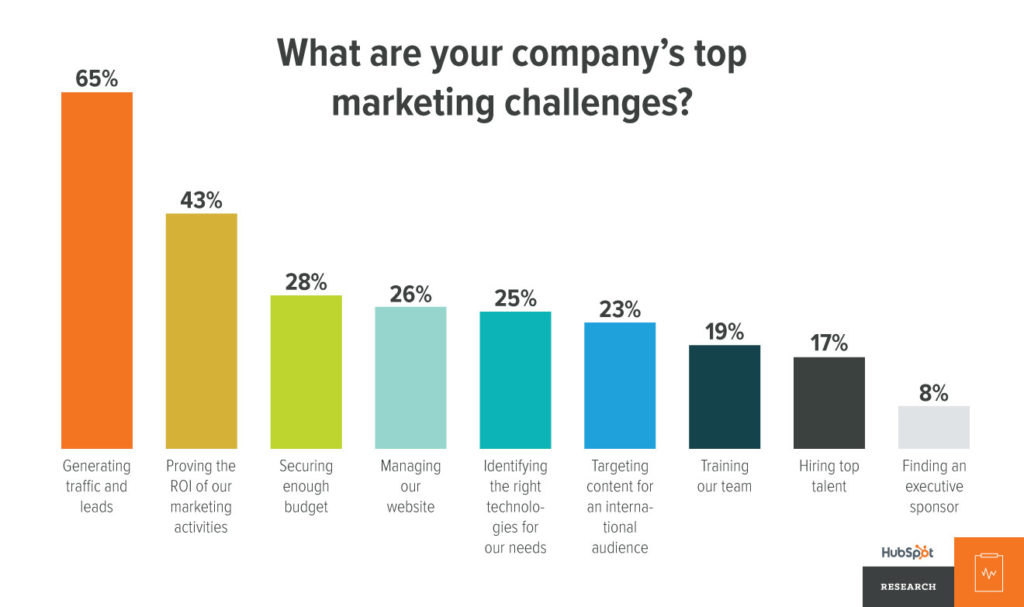 Luckily, second-tier linking is perfect for doing just that.
Most publications will promote your guest blog article to their email list and social media channels.
But you can also help out the traffic-generation effort by scattering additional links throughout the Internet.
You can scatter them on your website, on other websites, or on social media.
Whatever the case, all of those clicks benefit your website to the same degree that they benefit the guest-written blog post.
With this in mind, even a guest blog post on a publication that uses no-follow links is worth your time.
Additionally, if your own website's domain authority or score isn't as high as the publication you wrote for, you'll probably find it easier to promote the publication's link.
To check a website's domain score, go to Ubersuggest and search the URL.
Now, examine the overview for the domain score, as well as other information related to the site:
In Ubersuggest, the domain score is based on a variety of factors to calculate the overall strength of the website. A score of 1 to 100 is provided, with a higher score meaning the site is more authoritative.
Compare your own domain score with other websites in your field.
And determine if second-tier links might be better than first-tier links as a strategy for generating traffic to your website.
For many websites, they are.
Also, you benefit from the simple fact that second-tier links require you to guest blog for other websites and include your link in the content.
You can see a rise in traffic to your website as soon as you begin guest blogging, according to James Parsons.
And the story is the same for any content marketer who commits at least part of their time to blogging on other websites.
Think about it this way. The more links there are out there to your website, the more opportunities there are for people to access your website.
Second-tier linking just creates another open door to your guest blog post and, by extension, to your website.
To better understand how second-tier links benefit your SEO strategy, think about this.
It's a way to increase your own website's domain authority.
Because you guest post on websites with high domain authority that are relevant to your own website's content. Then you link those websites to your own.
It's a chain reaction.
How?
You're telling Google that you and the high-domain-authority website are in a friendly relationship. And Google gets the message loud and clear.
Then, by generating traffic to that guest post with second-tier links, you're increasing the domain authority of your website by increasing the trustworthiness of the backlink you included in the guest post.
The more high-quality links to a piece of content, the more that search engines trust the links within that content.
How do you build second-tier links?
Now we turn our attention to strategies you can use to build second-tier links for your website.
The first thing you'll want to know as you start implementing your new set of knowledge on second-tier links is how to determine the number of second-tier links you're generating.
Here's how you can do that.

Type in the URL for the guest blog post you wrote.
Click "Search."
Then, you'll see some information come up. But the number you want to pay special attention to is the "Root Domains" count.
That Smart Blogger piece I mentioned earlier has 23 root domains.
This means that there are 23 open-door opportunities across the Internet for people to access Booktrep through this guest blog post.
That's a lot of extra potential traffic.
Now let's look at all the ways you can build second-tier links.
Social media sharing
The easiest way to generate second-tier links is to share your guest blog content on your social media channels and to ask your friends to share it as well.
Since you're not sharing a link to your own website, the post will naturally feel less invasive and more appealing to people who follow you.
Then, when people click on the link, they ideally won't only check out the article, but they'll also click on the link to your website as well.
That generates valuable traffic and increases your domain authority.
But, to make sure you get the most out of your social media shares, you need to understand the best times to post on each platform.
For Facebook, the best times are Thursday and Friday at 1 p.m.
For Twitter, the best time is Thursday at noon.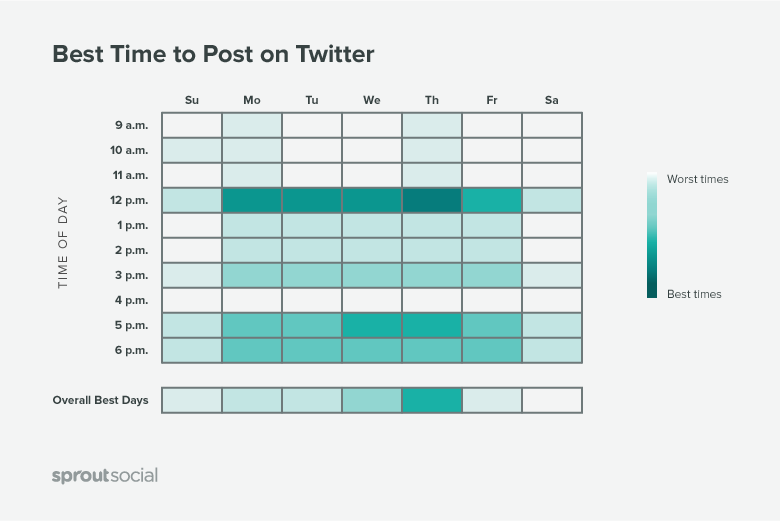 For Instagram, the best times are Monday through Friday at 2 a.m. or 5 p.m.
And for LinkedIn, the best times to post are Tuesday, Wednesday, or Thursday at 5 p.m.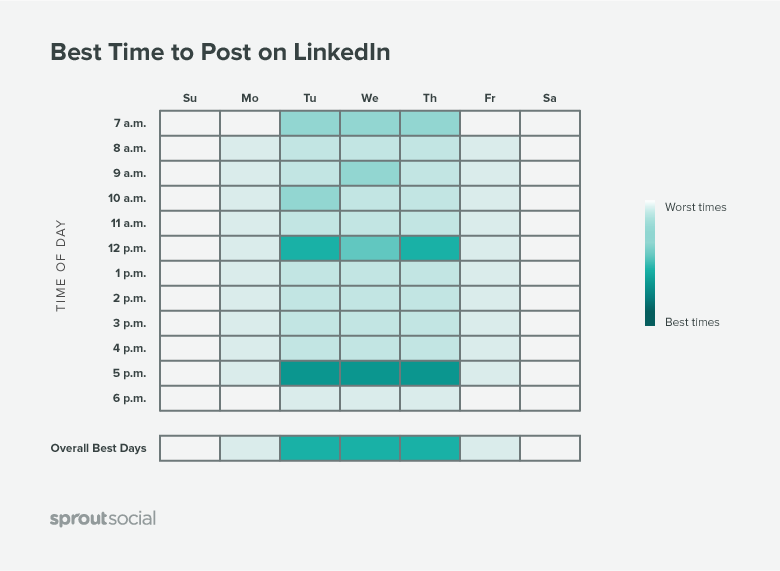 If you want to generate more traffic to your guest post (and your website through your guest post), try and post at the best time of day for each social media channel.
Public relations
Once you've written an article for a high-domain authority website, there are a lot of other websites and blogs within your industry that would be willing to share and link to the article that you wrote.
To find these places that might be willing to build second-tier links for you, a quick Ubersuggest search will suffice.
You can either search for your industry in general or the topic of the article you wrote.
Try "Content marketing tips," for example.
Then, you can select "content ideas" from the left sidebar.
With a long list of titles revolving around the keyword phrase "content marketing tips," you have what you need to begin your outreach.
Email these websites with something like this.

This works great for any type of outreach. In this case, though, the [my product] is your guest post.
The more second-tier links you build to your guest post content, the more traffic you'll generate to your own website.
So have your public relations specialist find and email any websites that will enjoy sharing your guest piece with their audience.
Or do it yourself.
You can also consider creating an easy-to-share infographic for your guest article so that it will be easier for other websites to share and link to the content.
However you do it, asking for second-tier links from high domain authority websites is an easy way to generate traffic to your website. It's an absolute must if you're serious about your SEO strategy.
Link to the guest post from your own website
Another second-tier link strategy that you don't want to forget about is linking to the guest post from your own website content.
But why would you do that?
After all, the people who visit your website are already familiar with you and their traffic won't necessarily provide any extra benefits.
In other words, if the strategy is traffic generation, why would linking to your guest post benefit your website?
Well, with traffic generation, it wouldn't.
It wouldn't help directly, at least.
What it will benefit, though, is your guest post's rankings. And that can generate more traffic to your website.
If your guest post ranks well on Google, then more people will see the backlink to your website and potentially click on it.
The link doesn't need to be anything extravagant. It could even be something as simple as this.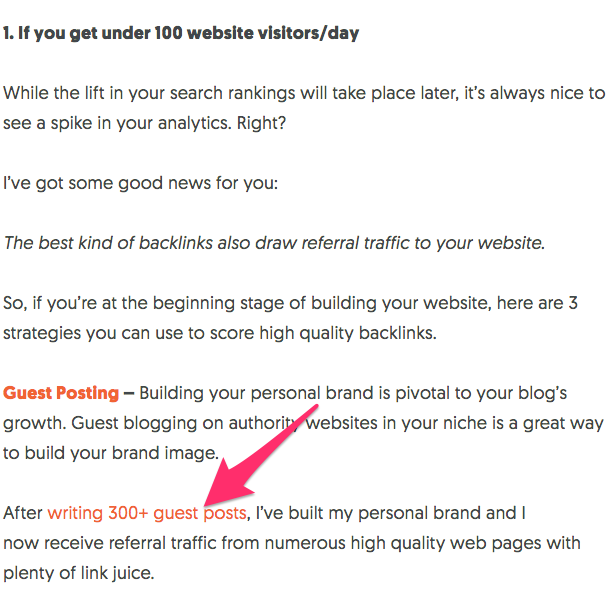 This link on my website leads to a piece I wrote on Quick Sprout.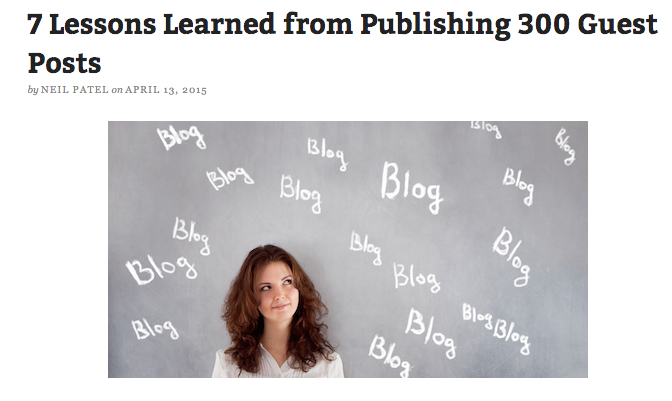 So why did I make sure to include this link?
I did it because I know that it will help the Quick Sprout article's domain authority.
And if that domain authority increases, so too does visibility of my backlink to NeilPatel.com. And with it, traffic to my website.
This strategy is far too simple to ignore. It will take you a maximum of 30 seconds to include a link to your guest blog post, and the payoff is well worth it.
Guest blog again… and again… and again…
I thought I'd end with the best way to build a second-tier link strategy: Keep guest blogging.
With more guest blog posts, you can generate more traffic to your website with second-tier links.
Strategically link each guest post to a few of your other guest posts and then to your website as well.
Each time you publish a new guest post, share it on social media, ask for links to it on other high domain authority websites, and link to each one from your own website.
And voilá! You'll be able to compete with even the most lucrative SEO websites.
But there's a problem.
The best way to optimize your second-tier link building strategy is also the most time-consuming.
Writing the posts. It can take a lot of time to write guest posts for different publications.
If you don't have time to keep writing blog posts for publications on your own, you could consider paying someone to do it for you.
The benefit of all those second-tier links will likely outweigh the cost for your business as long as your website and content convert effectively.
Just want to write them yourself?
Keep in mind that you don't have to write one every day. Of course, the more you write, the better your SEO and traffic generation.
But some guest blogging is better than none.
You could challenge yourself to write one or two guest blog posts every month and then have those guest blog posts link to each other.
That will build up your second-tier link strategy while also linking directly to your website.
After just a few months, you'll have a massive amount of first- and second-tier backlinking action at your disposal.
And as the number of guest blogging increases, so too does traffic to your website.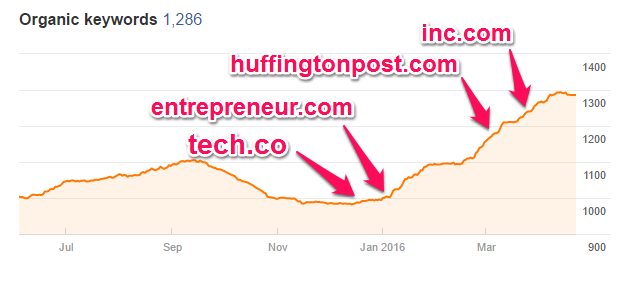 There is one side note worth mentioning, though, for when you're guest blogging.
While you want to write content that in some way relates to the content on your own website, you don't want to write content that directly competes with your own website's SEO strategy.
In other words, you might want to think twice about writing a guest blog post that is trying to rank for "Content Marketing Agency" if your website is trying to rank for that same keyword.
Don't create unnecessary SEO competition for your website to battle against.
Conclusion
Right now, first-tier links are all the rage.
Everyone wants to build backlinks to their websites by guest posting and creating high-quality, share-worthy content.
But what a lot of these websites don't do is use second-tier link building to make the most out of those first-tier links.
After all, that's why second-tier link building is so effective. It doesn't build any new backlinks to your website, but it does make the most out of the links you've already created.
In other words, second-tier link building is a great way to drive traffic to your first-tier links and, ultimately, your website.
And now that you understand what second-tier linking building is, why it's effective, and how to do it, you can start creating a strategy of your own to benefit your website's SEO and traffic.
Simply share all of your guest posts with backlinks to your website on social media, ask for shares from other publications within your industry, link to the guest post from your own website, and guest blog again and again.
With these tips, you'll be generating more traffic and leads while slowly increasing your website's domain authority.
Still think first-tier links are better than second-tier links?
Well, first-tier links might be the cart, but second-tier links are the wheels.
What strategy do you use to build second-tier links?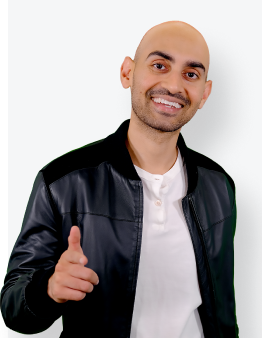 See How My Agency Can Drive More Traffic to Your Website
SEO - unlock more SEO traffic. See real results.
Content Marketing - our team creates epic content that will get shared, get links, and attract traffic.
Paid Media - effective paid strategies with clear ROI.
Are You Using Google Ads? Try Our FREE Ads Grader!
Stop wasting money and unlock the hidden potential of your advertising.
Discover the power of intentional advertising.
Reach your ideal target audience.
Maximize ad spend efficiency.