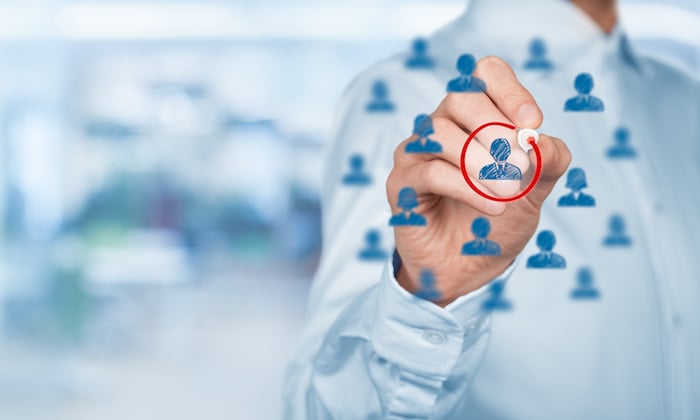 We've all heard of the benefits of remarketing.
It makes sense to target users who've already shown interest in your site, blog, Facebook page, and other online properties.
You think, "It's easy money, they already know us."
The trick is not coming off as "creepy" or "invasive." Instead, you want to fly under the radar.
You want people to see an ad that's perfect for them at the right moment.
That's why remarketing is so powerful.
It's one of the best tactics you're not using. It can help build brand recognition and drive more leads to become sales.
It has the possibility to increase your repeat visitors by over 50%.
And it can even increase conversions by 51%.
Plus, remarketing clicks are insanely cheap!
They're much cheaper than a standard search-network ad on AdWords.
These visitors are also going to be brand-aware. That means they're more likely to convert.
The problem is that you can't set and forget your remarketing efforts.
Specific remarketing campaigns work better than their generic counterparts.
Some are definitely worth the investment. And many others are a complete waste of money.
Here are 4 remarketing campaigns you can't afford to not be running and how to get started today.
Why you need to be using remarketing
Remarketing is the ability to target previous site visitors with personalized ads.
Your goal is to get them to return to your site and convert the next time around.
Here's a perfect example from Retargeter: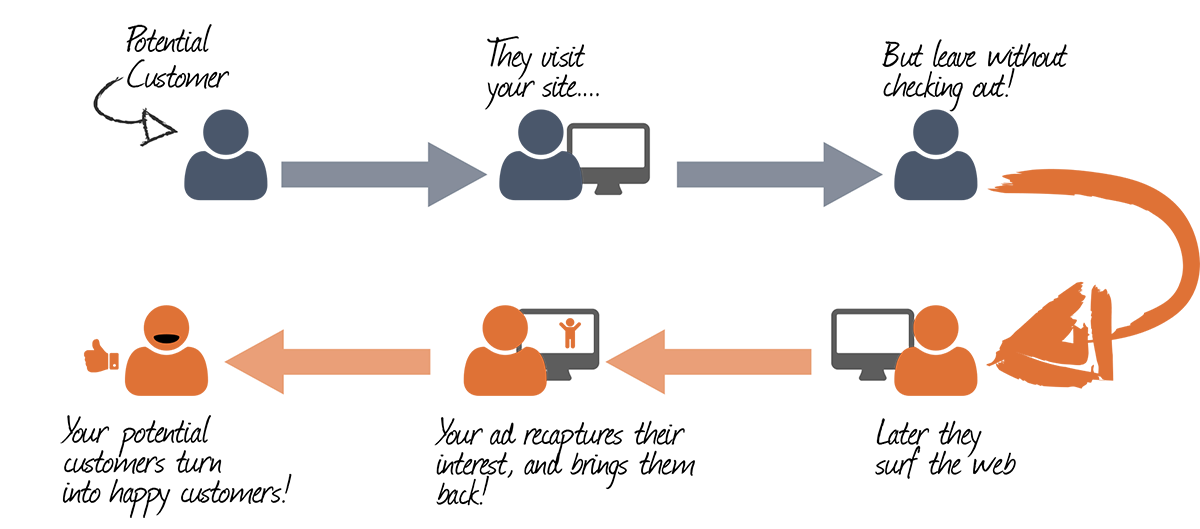 Most people aren't going to convert on their first website visit.
The more expensive and complex your product or service, the longer it might take them to convert.
Someone might even visit your website dozens of times before pulling the trigger.
That's where remarketing comes into play.
It's easy to set up and easy to run. Plus, it's cheaper to run than most typical AdWords campaigns.
Cost Per Clicks are cheaper, and conversion rates are just as high as, if not higher than, regular search-network ads.
But don't just take my word for it. Take AdWords':
Do you want to increase your conversions by 128%? Look no further than remarketing.
Obviously, you can't expect the same stratospheric results in the beginning. But the point remains the same.
Remarketing ads also 'stay fresh' longer than traditional ads. So you can expect results to improve without hitting a wall of ad fatigue.
That means your ads will stay effective for a much longer period when compared to non-remarketing display ads.
Here's a few remarketing campaigns that you can set up today.
1. Start with basic Google Display Network remarketing
Sometimes sticking with the basics is best. Keep it simple because, in most cases, simple works best.
The Google Display Network reaches 90% of people on the Internet.
You can reach 9 out of 10 of the customers you retarget using the Display Network!
The average marketer using remarketing on the Display Network has a Cost Per Acquisition (CPA) that's only 2% of the typical CPA on the search network.
Here's what that means in English:
AdWords Search Ads: They convert awesomely. However, they're among the most expensive ways to convert new users.
Remarketing Display Ads: You might be able to get similar conversions for only 2% of the cost-per-lead!
On top of that, 20% of a typical advertiser's conversions come from the Display Network.
Here's an example from the Food Network of what a typical Display Network remarketing ad looks like: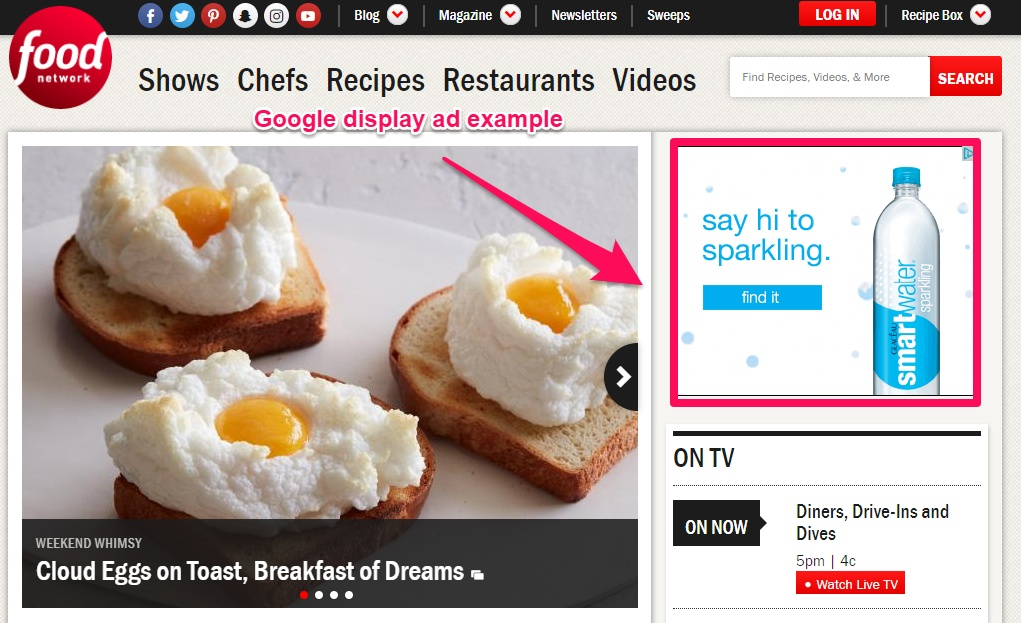 To get started with remarketing on the Display Network, log into your AdWords account and navigate to the "Campaigns" section.
Then click on the plus sign to create a new campaign.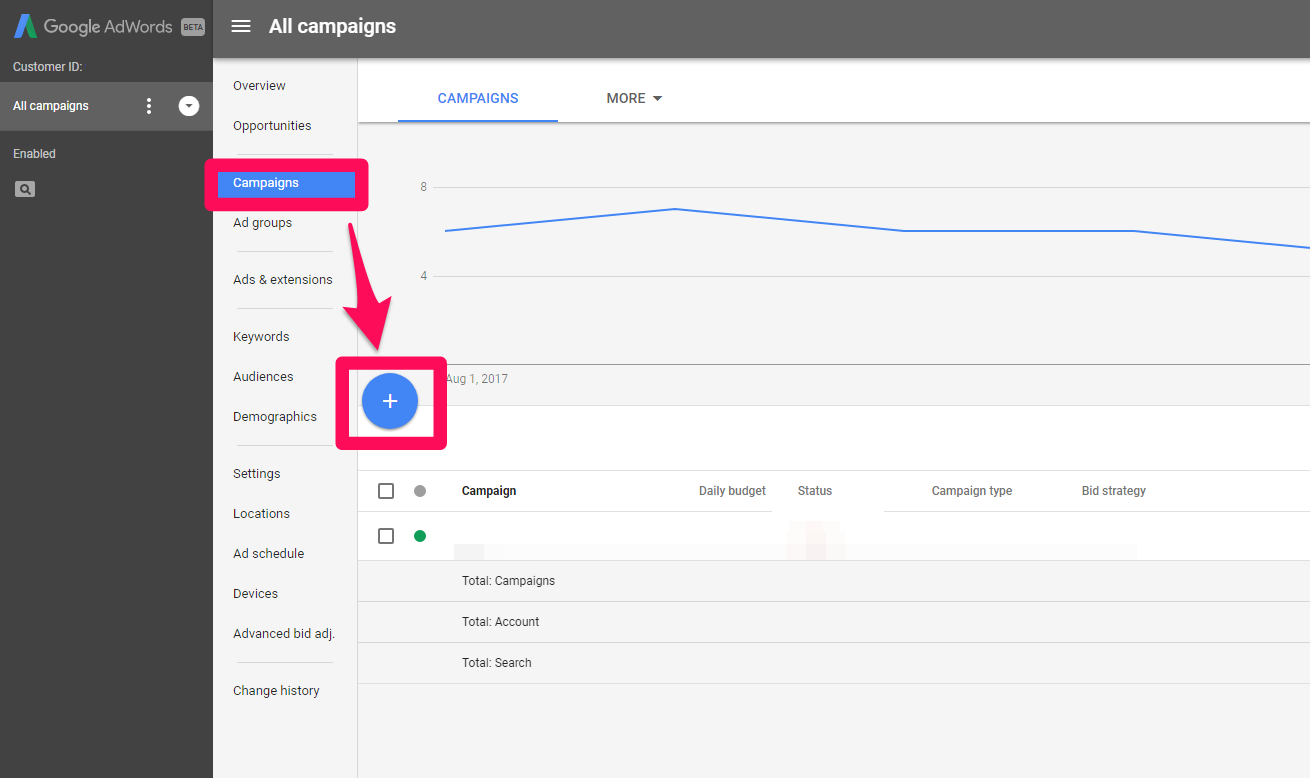 Next, click on "New Campaign" from the drop-down menu: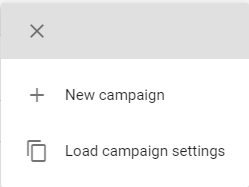 Here, it gives you the option to select which type of campaign you'd like to run.
Click on the "Display Network" option in the middle to set up your first remarketing campaign.

Here, you can select the goal.
Remarketing ads serve a few purposes. They will build up awareness and consideration.
However, you still want to "Drive action" at the end of the day.
So that usually means you want them expressing intent on your site by opting into something, purchasing, calling, or visiting your location.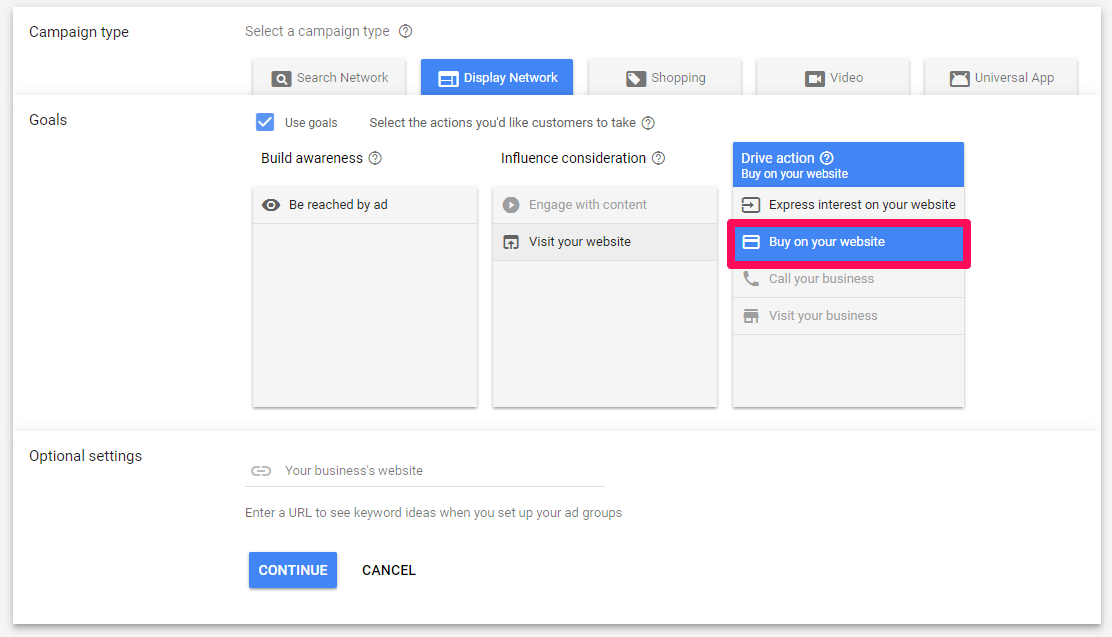 For this example, we will run through the action of driving someone to buy on your website.
These action-oriented goals are good to one degree or another, though. It all depends on your business and conversion funnel.
Now you can set your basic campaign information like name, location targeting, languages, and bidding.
The most important part of the campaign setup is choosing your audience. Make sure to select remarketing to target people who've previously visited your website: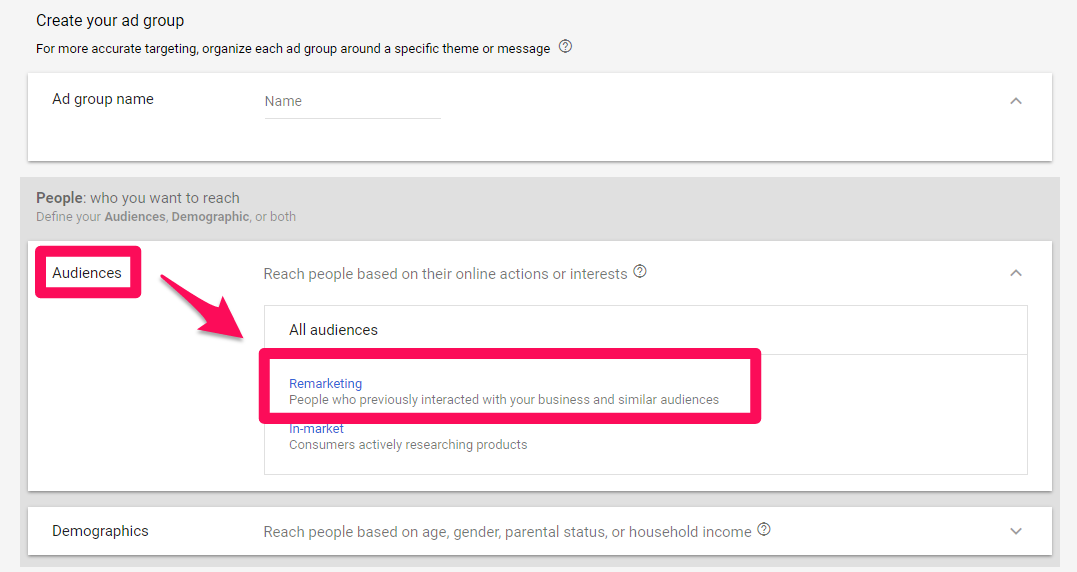 If you click on remarketing and see the following screen, you haven't set up any remarketing lists yet!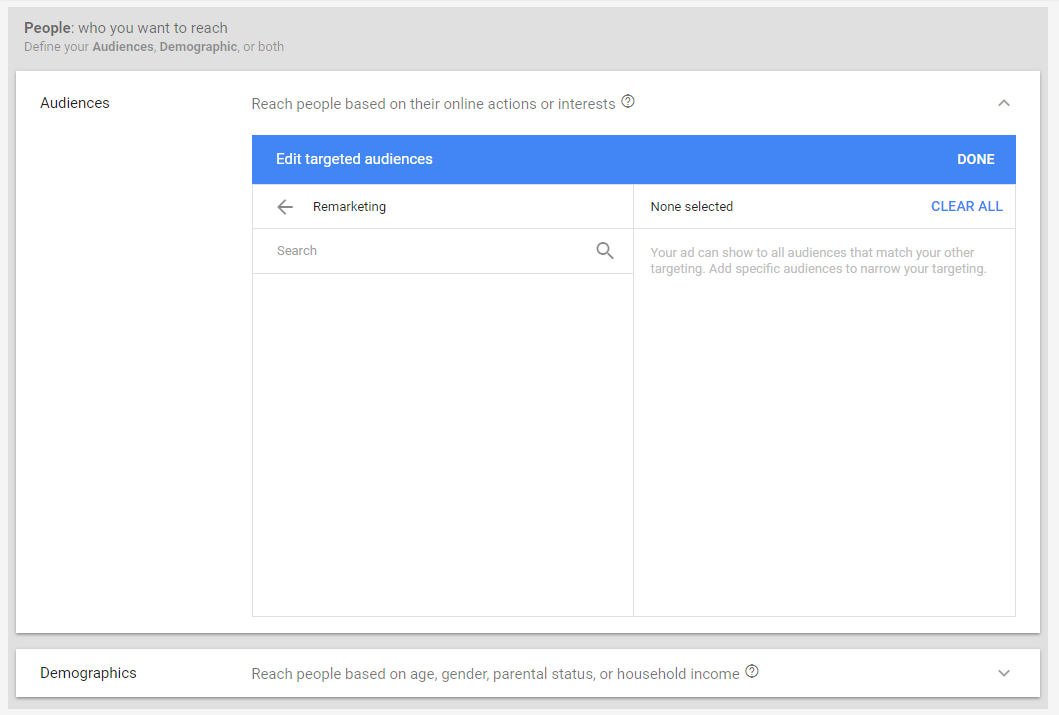 So you'll want to go back and create your audience before proceeding.
Here's how to do it.
Navigate back to your campaign dashboard and click the settings drop-down.
Then click on the "Audience manager" under the "Shared Library":

Next, you'll need to set up your remarketing tag to start collecting data for your list.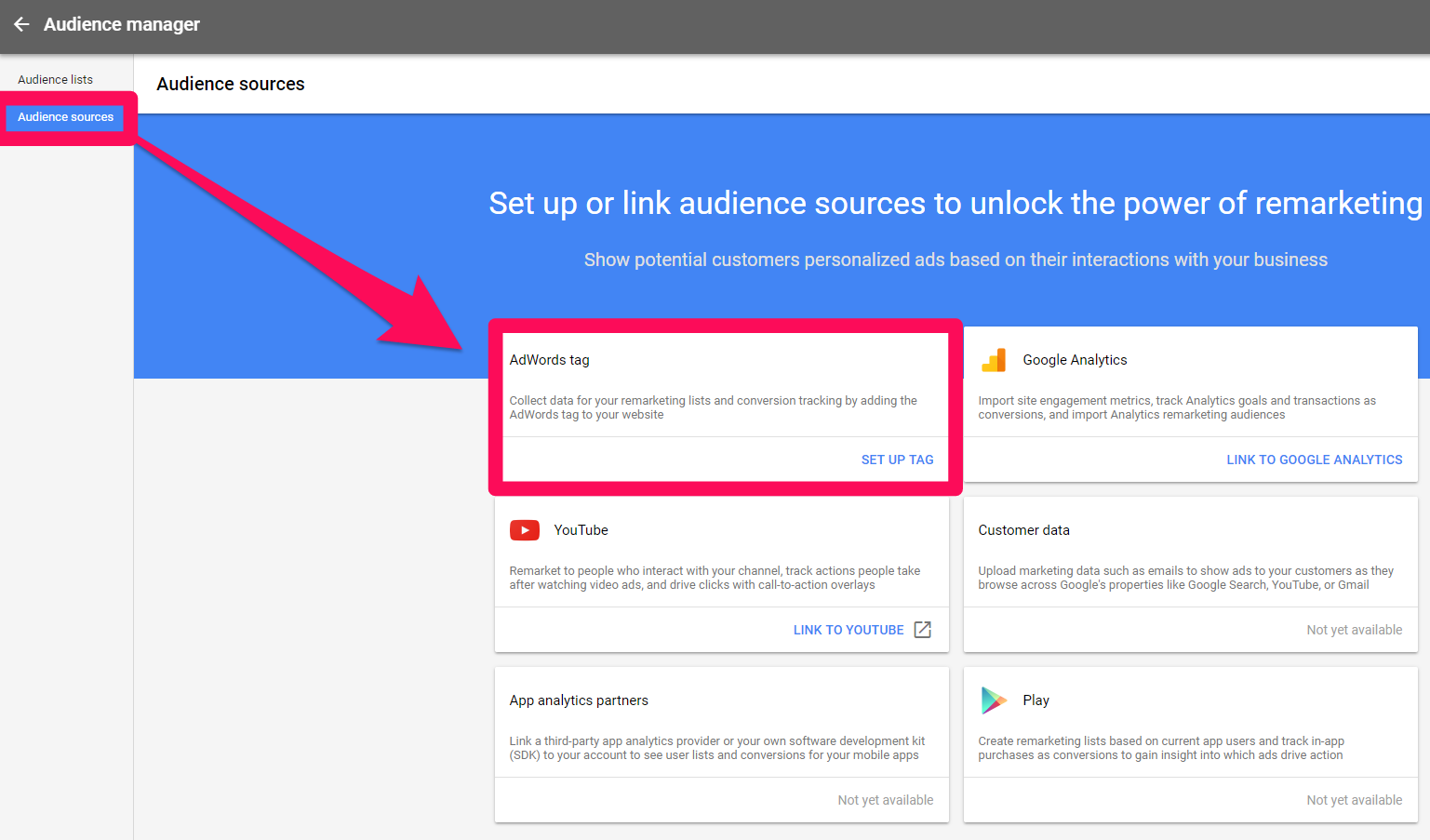 Simply copy the script that is generated and paste it between the <body></body> tags of your entire website to begin collecting data.
Now, navigate back to the audience lists page and create a new audience: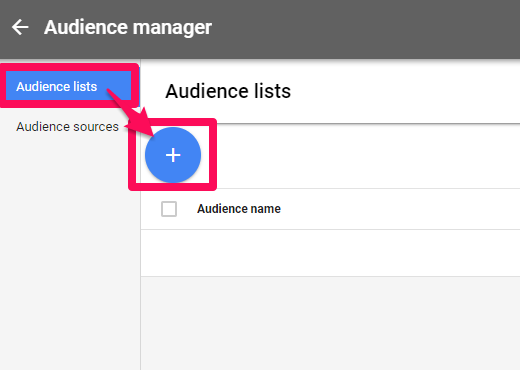 Select "Website Visitors" to create a remarketing list of your website visitors.
For a basic Google Display Network remarketing ad, you'll likely just want to target all of your website visitors from a given period, such as 30 days.
But you can also get specific with remarketing.
For example, you could only send ads to visitors who landed on specific pages, like this: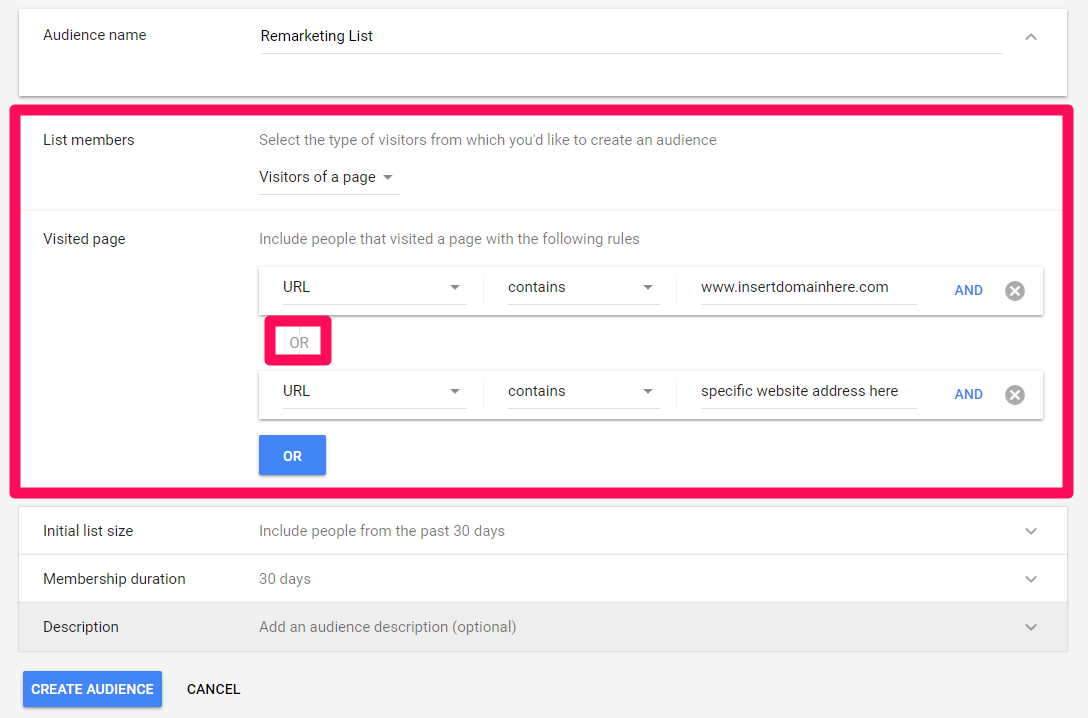 You can also create multiple audiences that are more refined.
Let's say you wanted to remarket only to people who landed on your pricing page. Simply add your pricing page as the "visited page" URL.
It's that simple! Now, create your audience and navigate back to creating a new campaign like we did at the beginning of this step-by-step guide.
You'll now be able to select the new remarketing list, add it to a new campaign and be all set to get started.
2. Emotion-based remarketing campaigns
Emotion-based advertising is incredibly effective.
Do you remember Android's "Friends Furever" commercial? It was an emotion-based ad that tapped into joy and happiness through unlikely animal friendships.
https://www.youtube.com/watch?v=vnVuqfXohxc
And, judging by its metrics, it was a huge success.
It pulled in over 30 million views and was the most shared ad in 2015.
The top ads often rely on emotional triggers to draw attention and increase engagement with the ad.
Using emotions in remarketing ads can help you draw back those visitors who left your site.
Nielsen Insights found a huge correlation between using emotions and an increasing shift in brand favorability: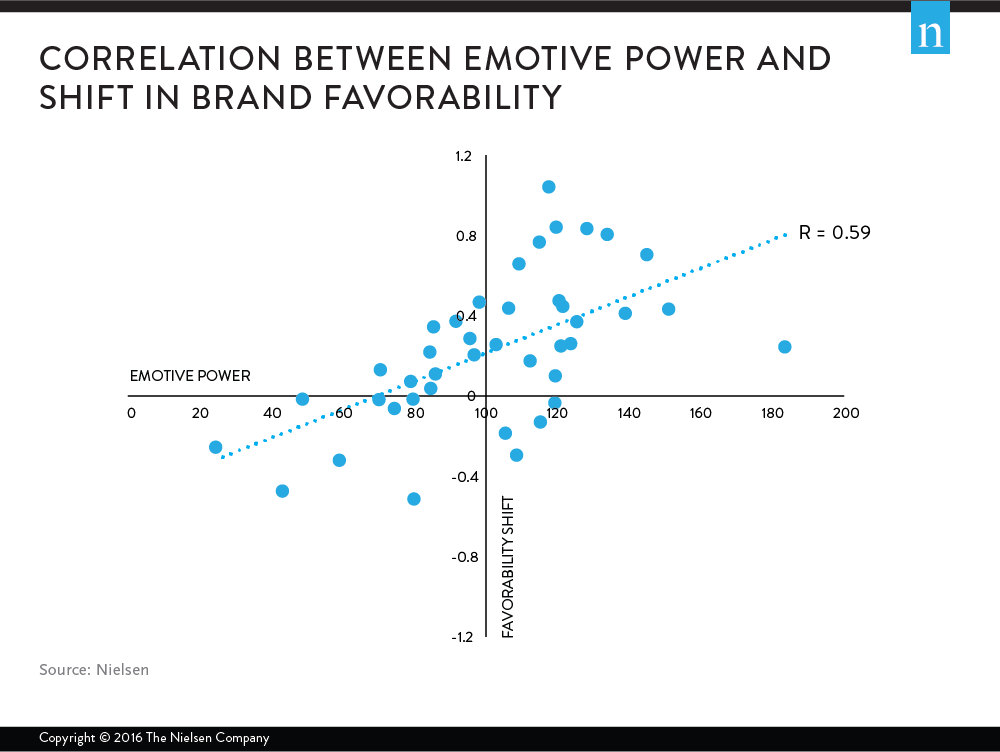 So now you know that playing on the emotions of your audience can also lead to profits.
The point is to create ads that will tap into the various emotional triggers.
For example, these commonly include happiness, joy, love, passion, and more!
Let me give you a few examples of some stellar emotion-based remarketing ads that you can use to steal ideas from.
First up, is the Michelin Man. Check out this Display Network ad I saw the other day: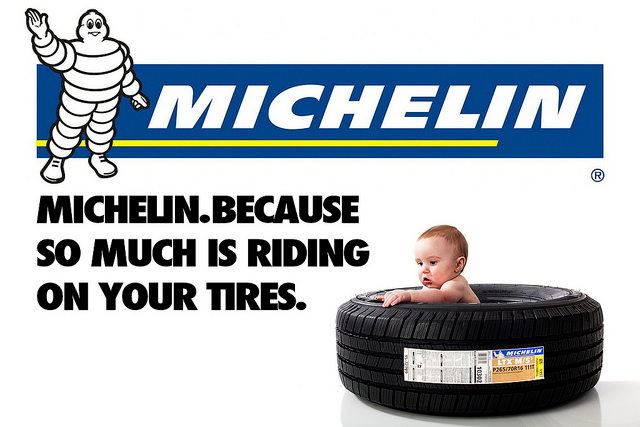 They instantly tug on your heartstrings by connecting you emotionally to the child in the ad.
Then they set the hook with some incredible copy to back that up: "So much is riding on your tires."
They successfully put the weight of the world on your shoulders and connect you to their product.
Instead of a boring ad that talks about how great their tires are or how long they last, they compel you to take notice by hitting on your deepest fears.
Another perfect example is this Facebook remarketing ad from Forbes: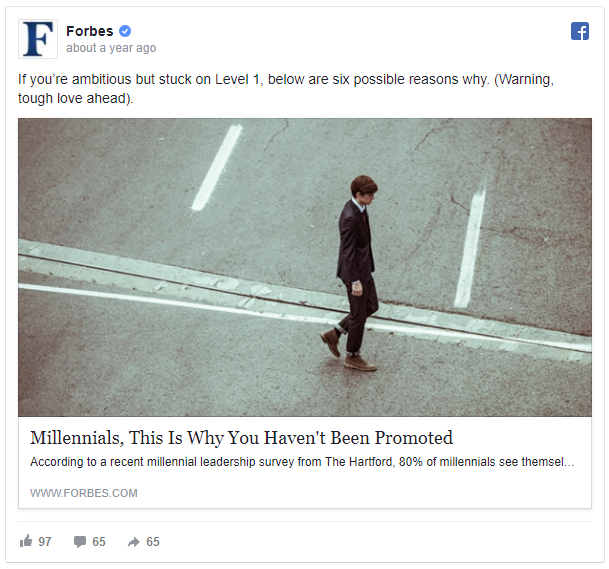 They perfectly hone in on the emotions of fear and failure.
If you're a millennial, you're almost guaranteed to click on this post and go back to the Forbes website.
Emotion-based remarketing is effective, and you can easily use it in any remarketing campaign you're running.
For example, Shopify does an excellent job here promoting their brand and product: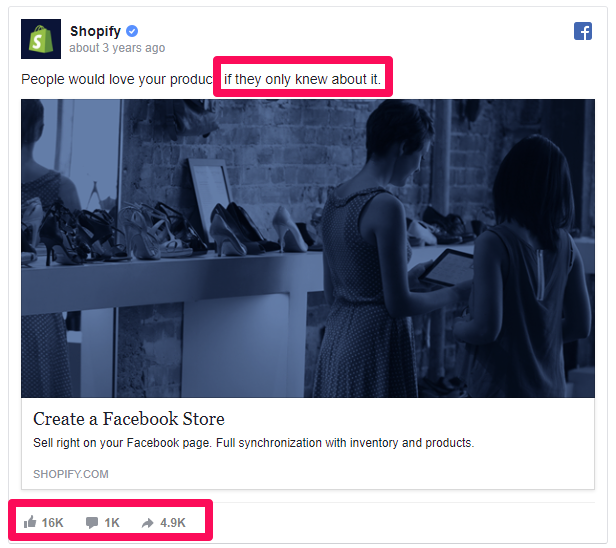 Shopify successfully generates the fear that your site will go unnoticed and that your products won't sell.
Apparently, that hook works, judging by their engagement metrics.
Start by tapping into your target audience's pain points and deepest fears or desires.
Think about what they stand to lose or won't achieve without your product.
3. Funnel-stage remarketing ads
Once you've established a basic remarketing list on Facebook or the Google Display Network, you can start to segment the traffic info funnel stages.
The basic funnel stages you can target on Facebook are outlined by HubSpot here:
The idea is to present the right offer to a person in the correct stage of the buyer's journey.
For example, if someone is in the consideration stage, you're better off sending them valuable content rather than rushing them to a product purchase.
Conversely, if they're in the awareness stage, you wouldn't want to ask for their email immediately.
The goal is to get the most people to convert at some level for the least amount of money.
Switching up your offers by funnel stage helps you maximize results.
Here, I'll show you how to segment your remarketing lists based on funnel stage.
Open the Facebook Business Manager and create a custom audience based on website visits: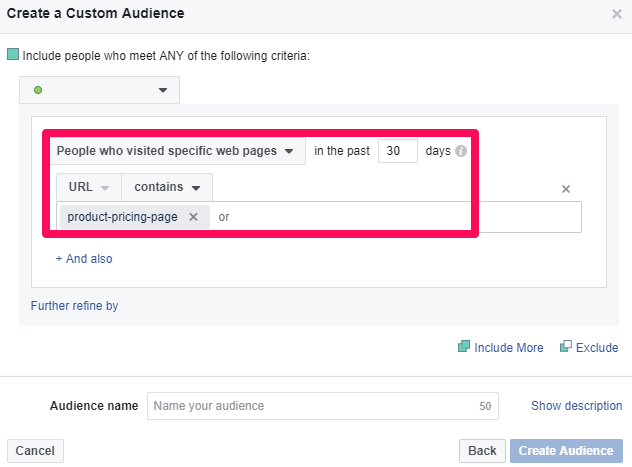 The key here is to target specific web pages that indicate the user's journey.
For example, you can target people who have visited your product or pricing page because you know they are likely at the bottom of your funnel, just waiting for an offer to get them to convert!
It's incredibly easy to run funnel-based remarketing ads on Facebook.
Just match the website pages visited to specific stages. If someone visits your latest blog posts, you can gather that they're likely at the top of your funnel, discovering you via inbound channels.
So target them with a lead magnet.
Now, if you're solely using AdWords, you can still do the same thing.
Here's how to do it.
Navigate back to your "Audience manager" in the shared library of AdWords:

When you create a new audience, simply follow the same basic steps that you took on the Facebook funnel-stage ads.
For example, you can split your audiences by targeted page views, like this: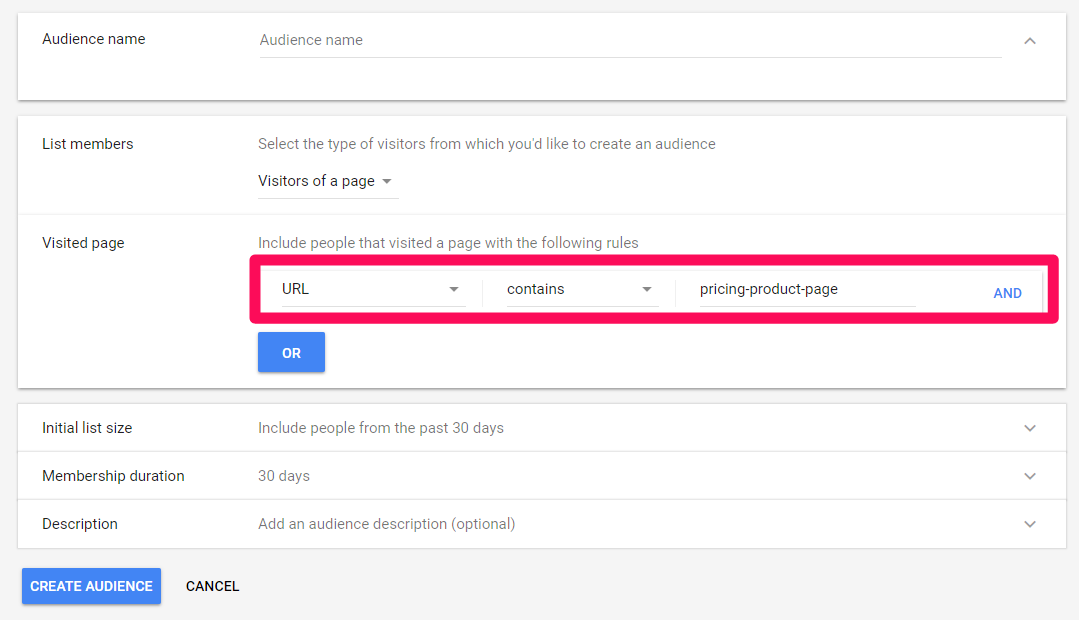 You can also select different site pages or blog posts to create multiple specific audiences for each one.
Using a funnel-stage remarketing ad can help you increase conversion rates at each stage of the game.
4. Use "super remarketing" on Facebook
Remarketing is an incredible tool to have in your tool set.
You can quickly bring back visitors who ditched your site to get another shot at converting them.
Plus the visitors are already brand-aware, saving you a few steps in the funnel process of building their awareness.
But often, it doesn't make sense for some businesses to target just anybody who visits their site.
For example, I visited Ferrari's website the other day, but have zero intention of buying one.
It's too expensive for me!
This is a common scenario. Not everyone who visits your site has the intention to buy.
That's where "super remarketing" comes in handy.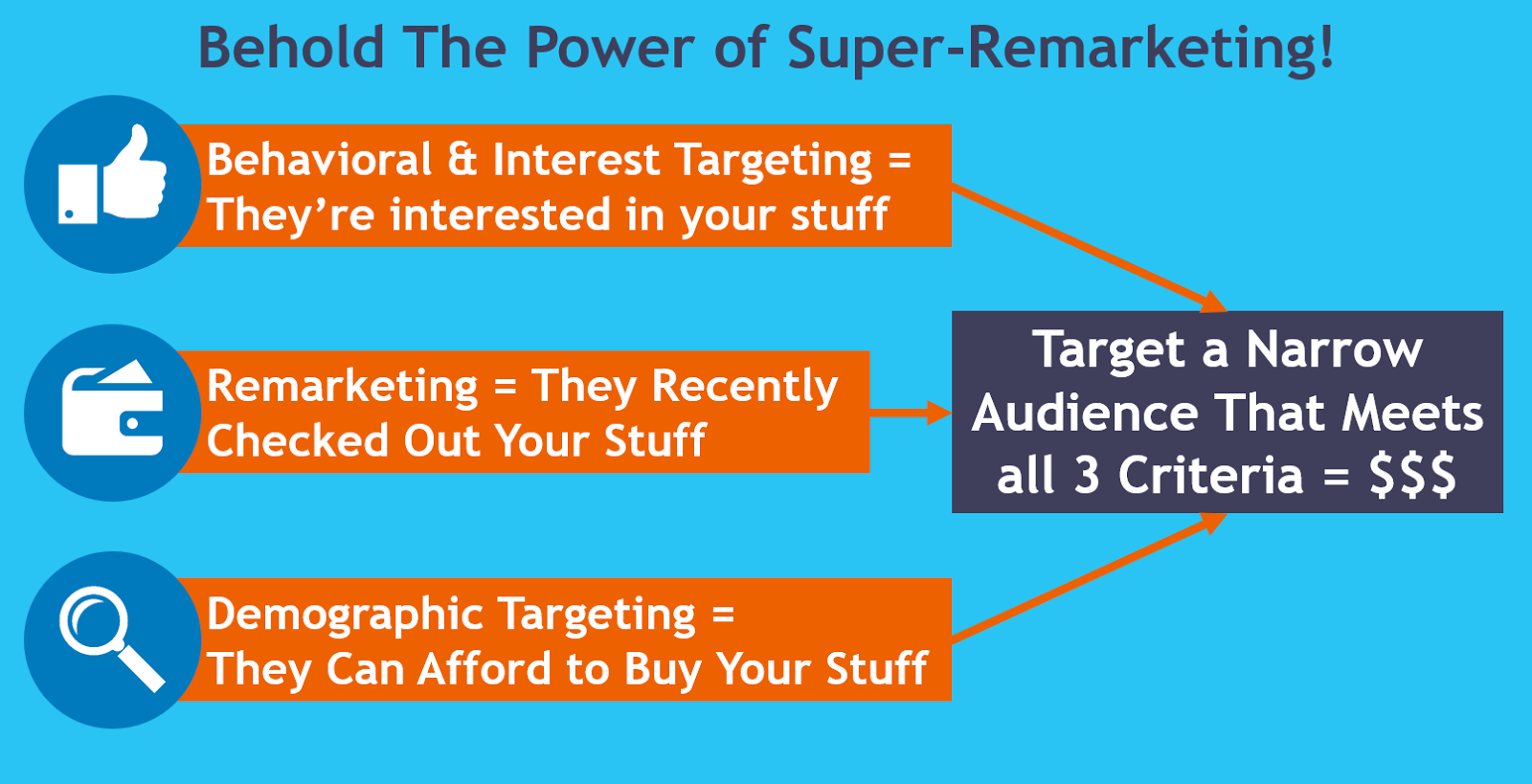 Only 2-4% will convert on your general remarketing ads. That's not bad, considering that clicks and acquisition are relatively cheap.
However, super remarketing is highly targeted.
Instead of targeting your entire site, you're narrowing down the pool to interested visitors who can afford your product.
These people should align perfectly with your typical customer profiles.
So now you aren't showing ads to just any average website visitor.
You're getting your product directly in front of your typical customer profiles without wasting time targeting such a large group of people!
We can do this in just a few minutes on Facebook. Here's how to do it.
Open up the Facebook Business Manager once again, navigating over to create a custom audience under "Audiences":
Next, create a new custom audience: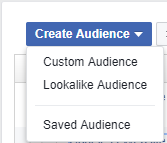 Now, create your custom audience based on website visits.
Using this custom audience type will allow you to quickly create a retargeting list that you can further refine to use for super-remarketing tactics.
Then create a basic remarketing campaign to target website visitors in the last 30 days: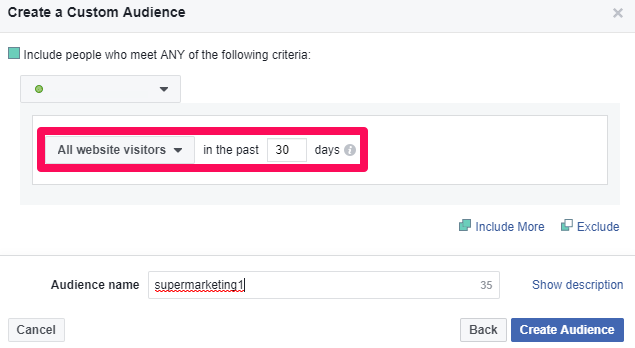 Next, use that new audience to create an ad targeted toward them: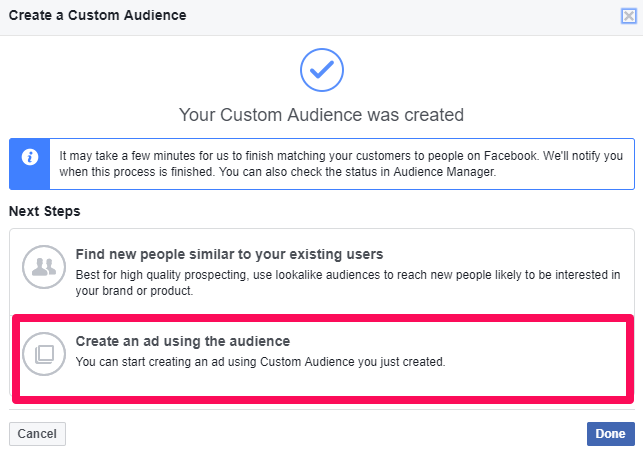 Select your marketing objective.
We're going to select case conversions, which can also include either product catalog sales or store visits.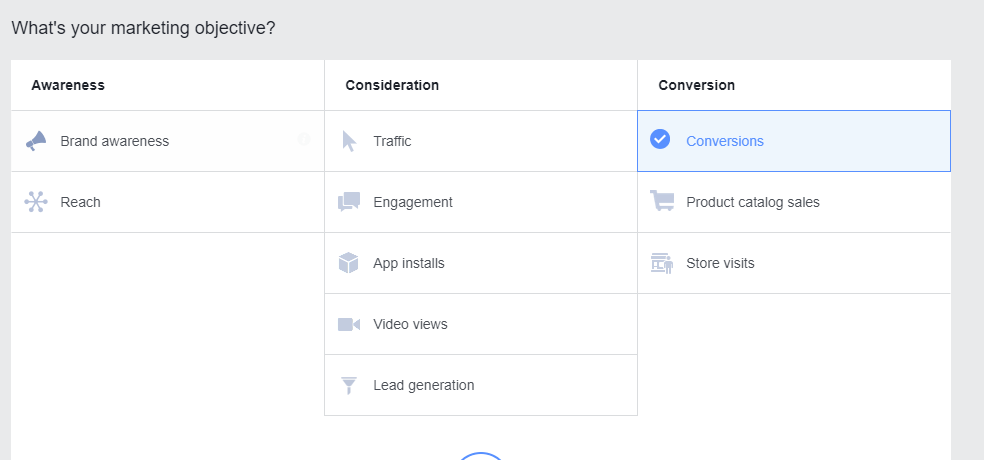 The key here in creating a super-remarketing list is further refining that remarketing list we just created.
Tweaking the interests, behaviors, income levels, and more can help you narrow your lists to people who are practically guaranteed to buy your stuff.
Scroll down to "Ad Set" settings under "Audience" and select the remarketing list you just created as your base.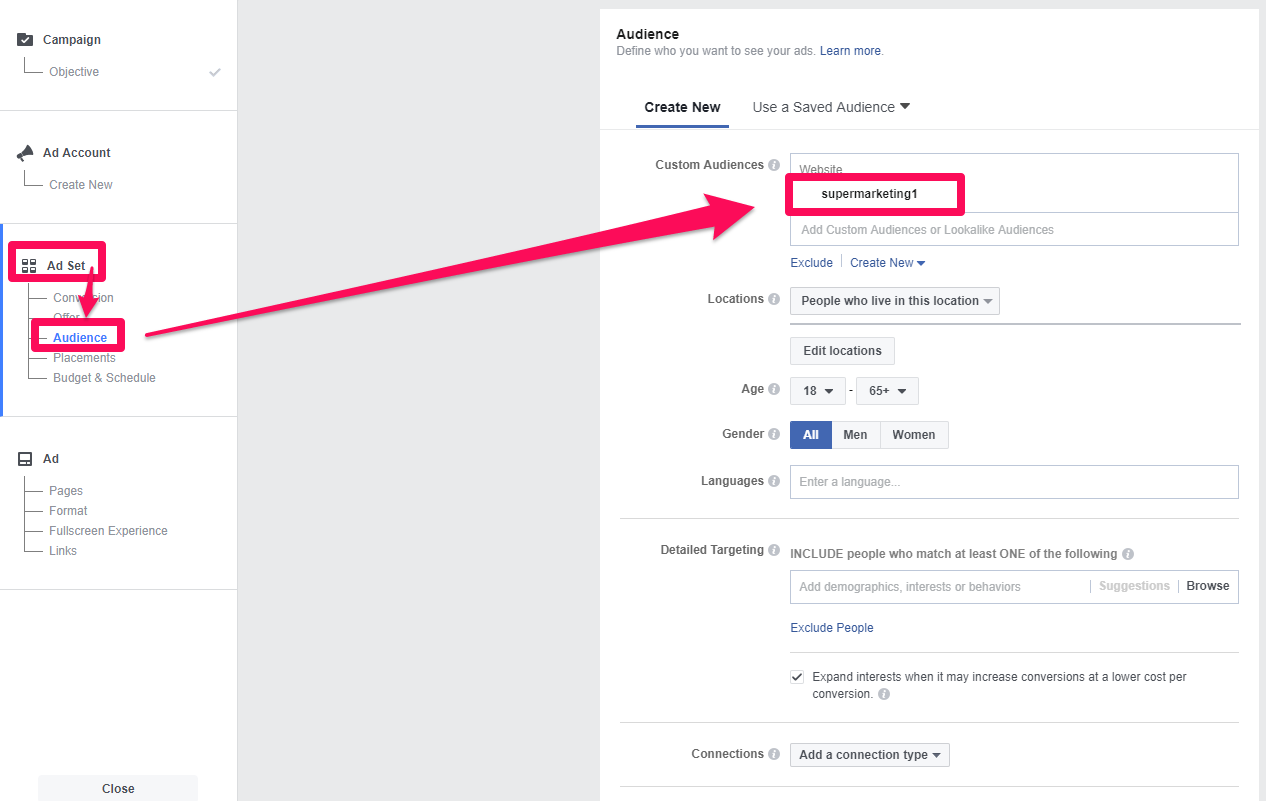 Now that you've got your base list of website visitors from the past 30 days, you can further refine that list.
Start by editing the demographics like age, gender, and languages based on your typical customer profile.
For example, let's say you sell high-end men's watches.
Your typical client is aged 45-64, male, speaks English, and lives in the U.S.
Here's what you'd do:
Now that you've refined your list slightly to exclude potentially obvious outliers who might have just been randomly browsing your site, you can refine this even further.
Super remarketing lists not only target previous visitors, but they're also refined based on specific demographics like income.
Here's what to do next.
Scroll down to the "Detailed Targeting" step and start to narrow by income:
Keeping with the same example of selling men's watches, let's say our typical customer has a pretty high income, generally around $150-250k per year.
Now, we can refine our remarketing list by this typical income range: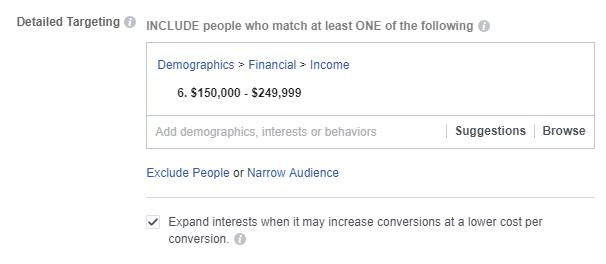 But we're not done yet!
You've already been able to cut out dozens of unqualified visitors who might waste your time and money.
However, the next step is to exclude or narrow your audience based on their interests, behaviors, jobs, and other factors.
For example, if you sell a SaaS product and your customer base is almost exclusively small businesses, you can target by that interest:
And if you know that startups don't buy your product, exclude them: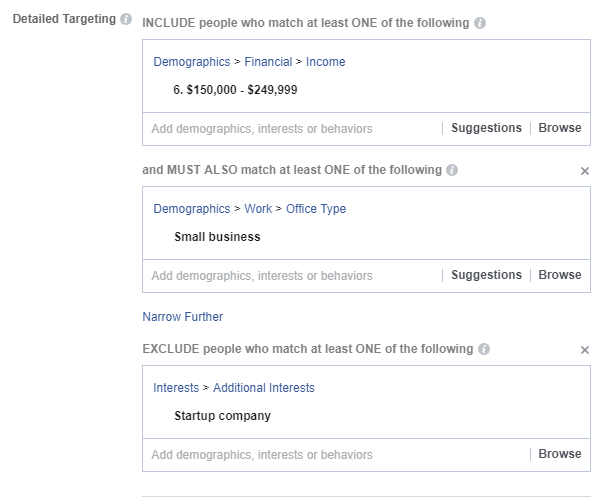 Now you've built yourself a super-remarketing list.
Instead of taking the easy way out and targeting website visitors from the last 30 days, you refined that list to match your average customer, giving you a significantly better shot at converting visitors.
Conclusion
Remarketing campaigns are effective and easy to build. They can drive a high ROI.
They give you a second chance at converting those 'could-have-been' customers.
If you found that people interacted with your Facebook page or blog but didn't end up buying your products, you can get them back to your site to buy.
Remarketing also helps you establish brand recognition for a fraction of the cost you would pay on other advertising channels.
But getting started isn't always easy.
Try advertising on the Google Display Network to generate a base list.
Then refine that list with emotion-based advertisements and proven methods of attracting visitors back to your site.
Lastly, craft your super-remarketing list to bring home the bacon.
What remarketing campaigns and tactics have you found success with?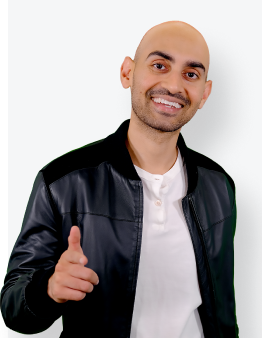 See How My Agency Can Drive More Traffic to Your Website
SEO - unlock more SEO traffic. See real results.
Content Marketing - our team creates epic content that will get shared, get links, and attract traffic.
Paid Media - effective paid strategies with clear ROI.
Are You Using Google Ads? Try Our FREE Ads Grader!
Stop wasting money and unlock the hidden potential of your advertising.
Discover the power of intentional advertising.
Reach your ideal target audience.
Maximize ad spend efficiency.